Formnext is the highlight event of the additive manufacturing industry. Combining an exhibition and conference, it offers users a broad range of solutions and knowledge-sharing opportunities in the area of additive manufacturing.
Exhibition
At the exhibition, international exhibitors will present the latest technologies and solutions for integrating additive manufacturing into industrial production.
From design and software solutions, to materials, AM production methods, quality assurance, upstream and downstream processes, research and development, and service providers.
Experience it for yourself.
AM Field Guide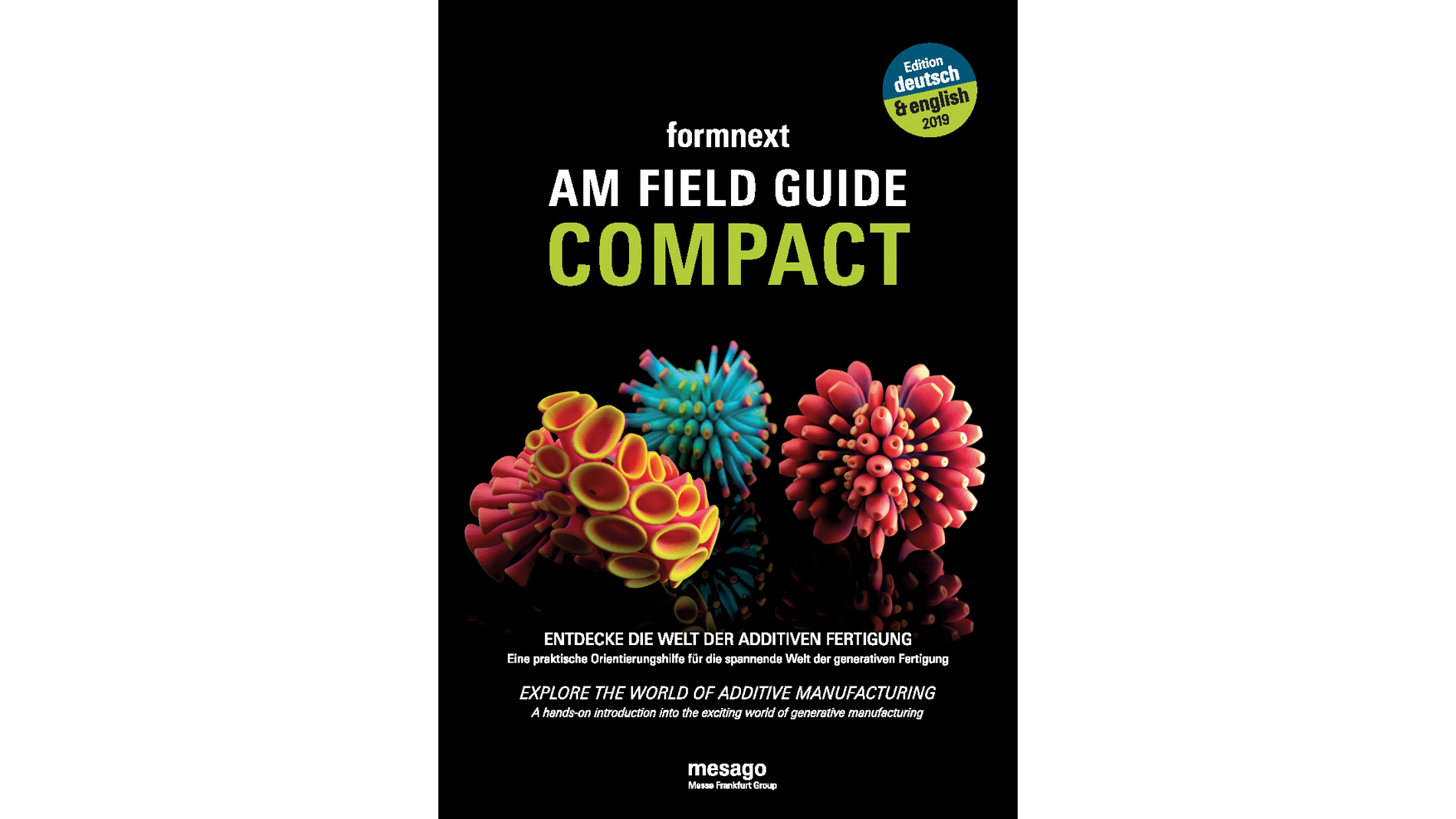 Additive manufacturing offers a multitude of different manufacturing processes, which are not always comprehensible to the user at first glance due to their complexity.
In order to fully exploit the potential of these processes, it is essential to understand the technologies behind them and to master the associated upstream and downstream steps.
The AM Field Guide gives you this structured overview of the individual processes as well as the entire product development process. It also provides you with important questions that will help you to define the right technology for your production, depending on the application and material.

This guide was created by Prof. Dr.-Ing. Steffen Ritter from Reutlingen University in cooperation with Formnext / Mesago Messe Frankfurt GmbH. The process descriptions shown here have been compiled and summarized to the best of our knowledge and belief. They represent the current state of development. They are intended to provide an initial structured overview of the complex and multilayered world of additive manufac- turing processes. Liability claims against the authors relating to material or non-material damage caused by the use or non-use of the information provided or by the use of incorrect or incomplete information are generally excluded.