Formnext shows the entire world of additive manufacturing and its upstream and downstream processes under one roof. This is just one of the reasons why it has developed rapidly in recent years and become the international meeting point for suppliers and users of industrial 3D printing.
Event development
The growth of the event is self-explanatory. In just 5 years exhibition area, exhibitor statistics and number of visitors have increased nearly fourfould.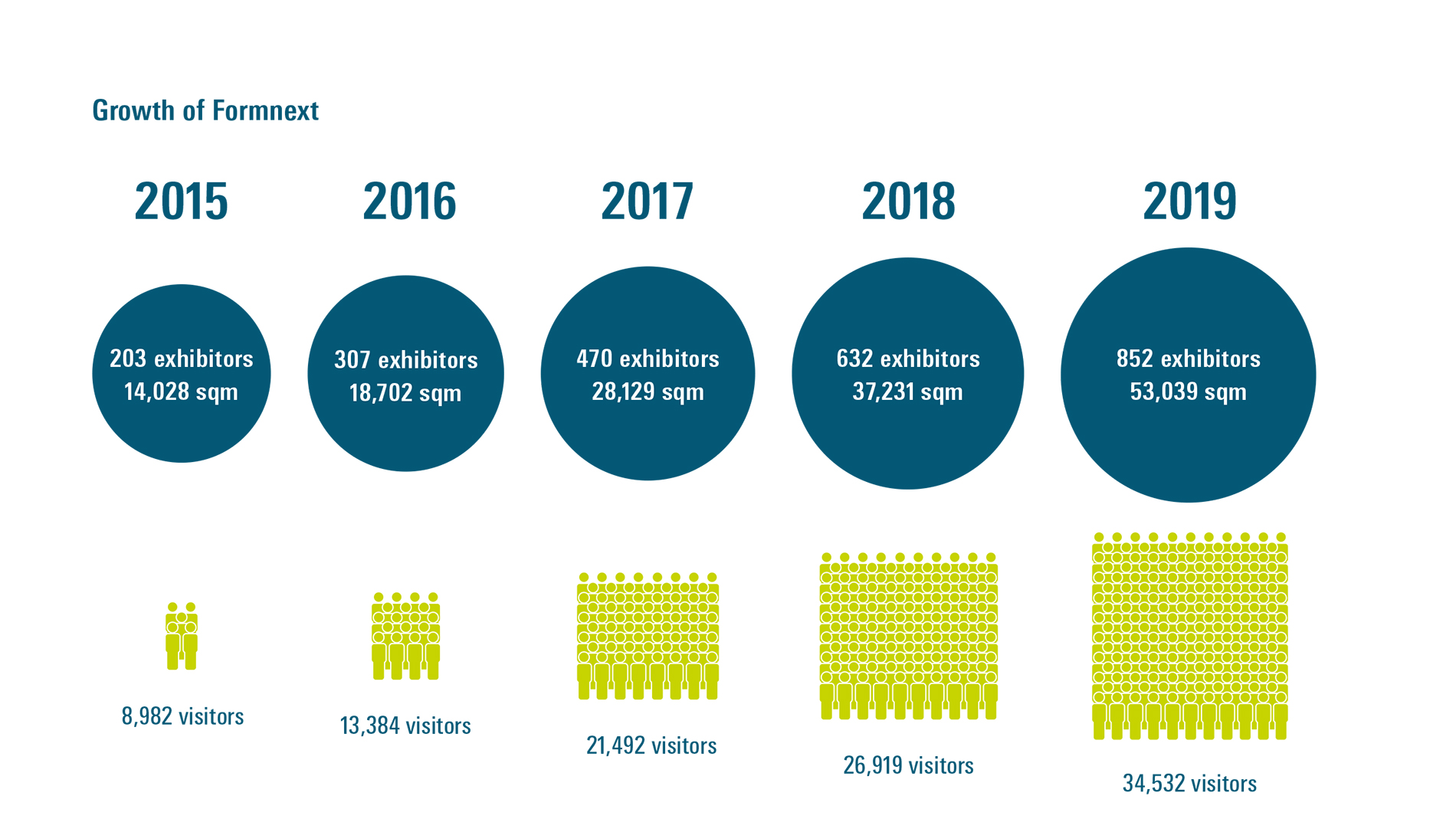 At a glance
Experience the global additive manufacturing offering and the latest visions of the future of intelligent production.
At Formnext, you can expect:
A leading global trade fair dedicated to additive manufacturing and industrial 3D printing
A conference held in tandem with the exhibition by our content partner TCT with 925 booked day passes
852 exhibitors and 34,532 visitors on 53,039 square meters of space
Exhibitors from 36 nations and visitors from 99 nations
56% international exhibitors and 49 % international visitors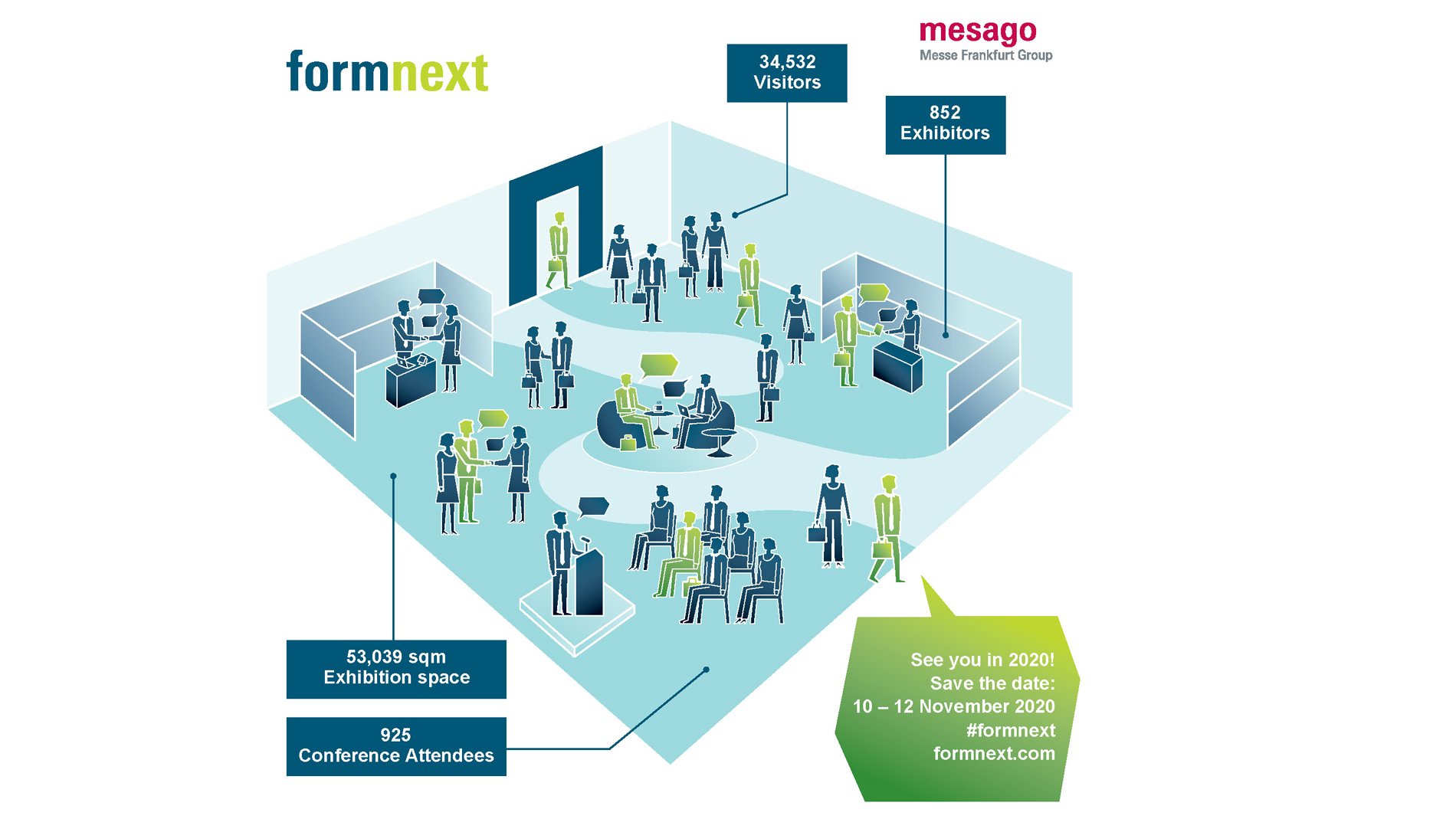 Event profile
The Formnext exhibition showcases the complex, multifaceted world of additive manufacturing across the entire range of materials used, from polymers to metals and other materials, as well as every process step in state-of-the-art industrial production right up to series production.
Experience the future of innovative manufacturing under one roof!
In detail – exhibitors and visitors 2019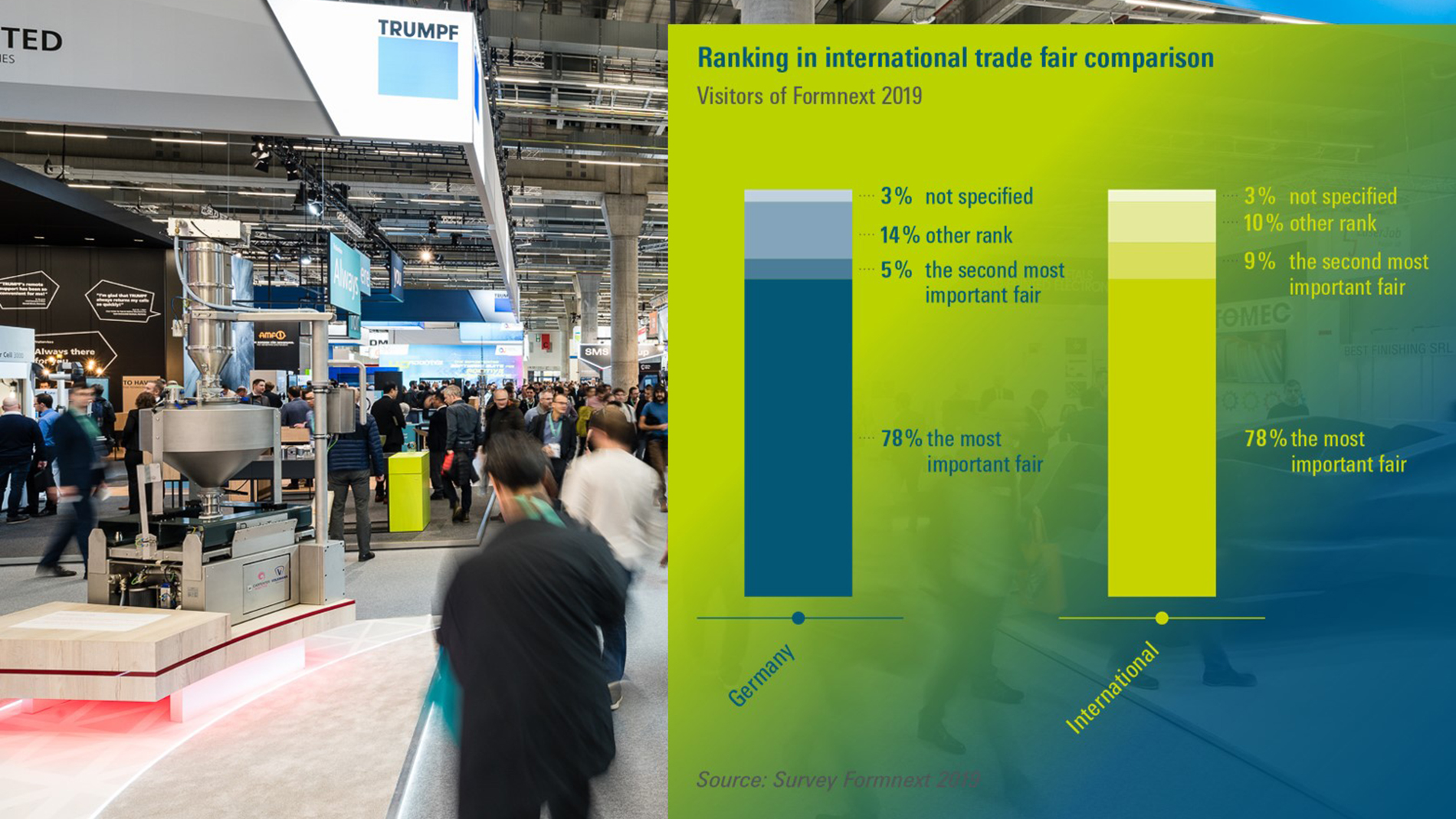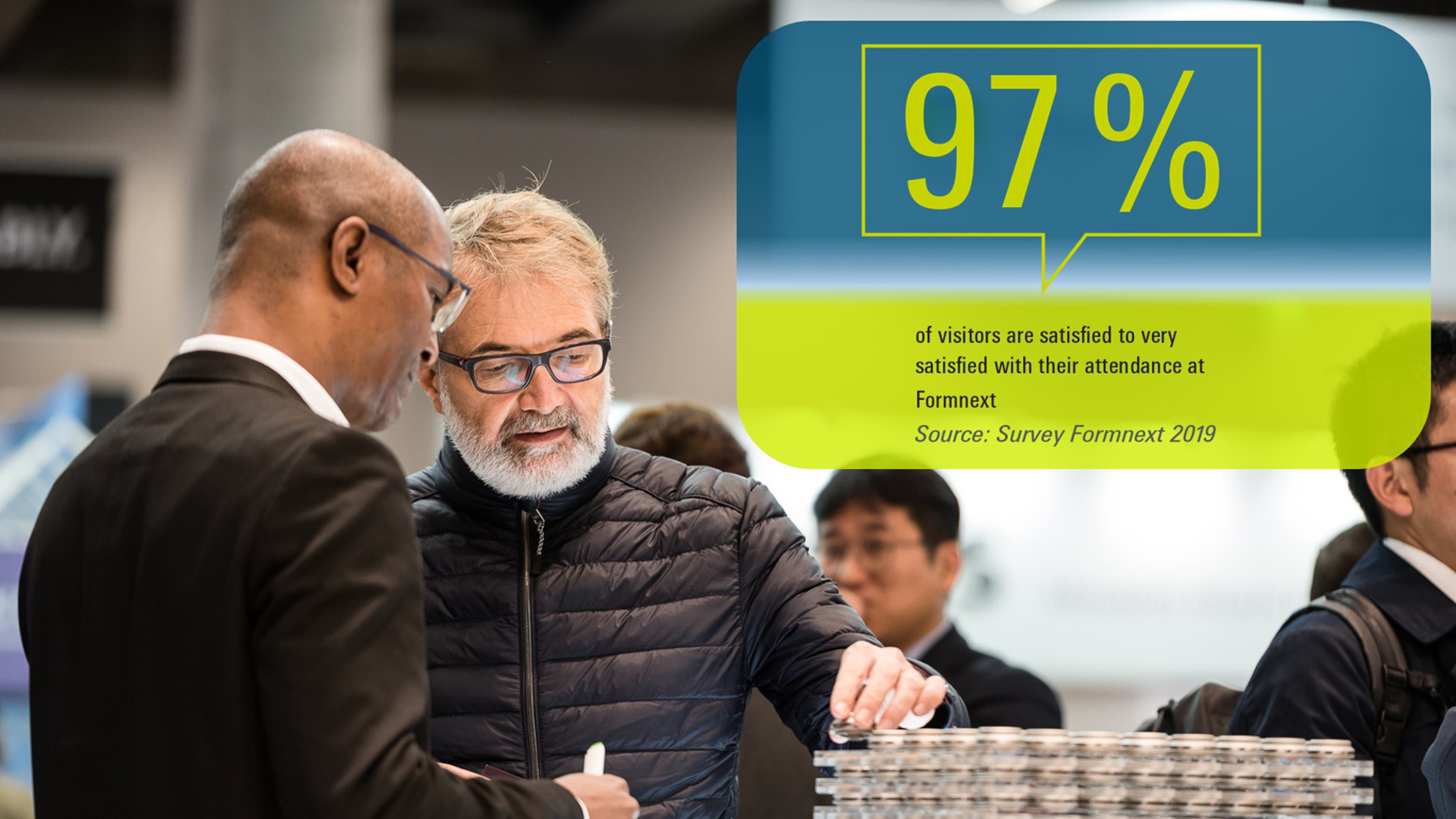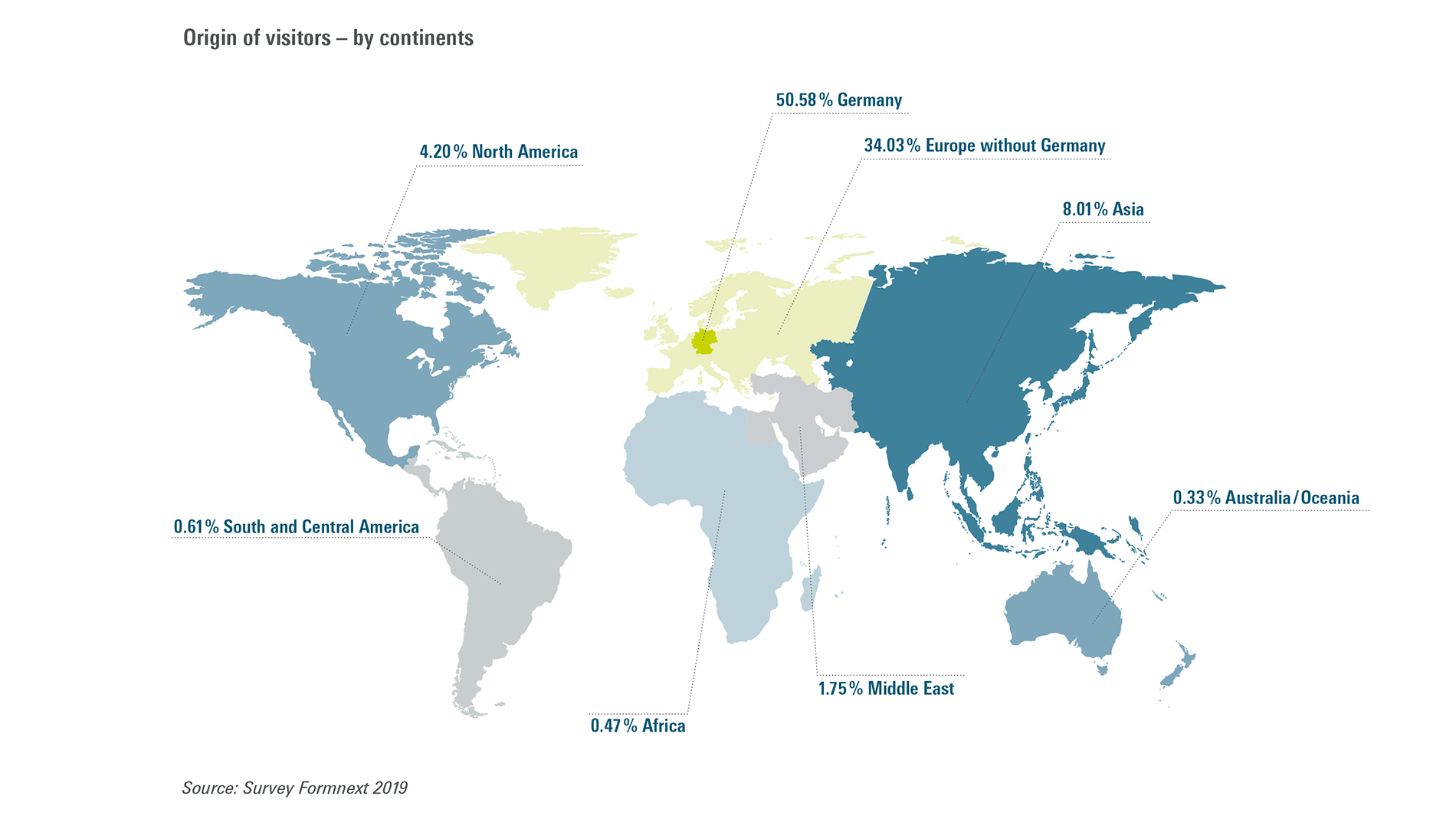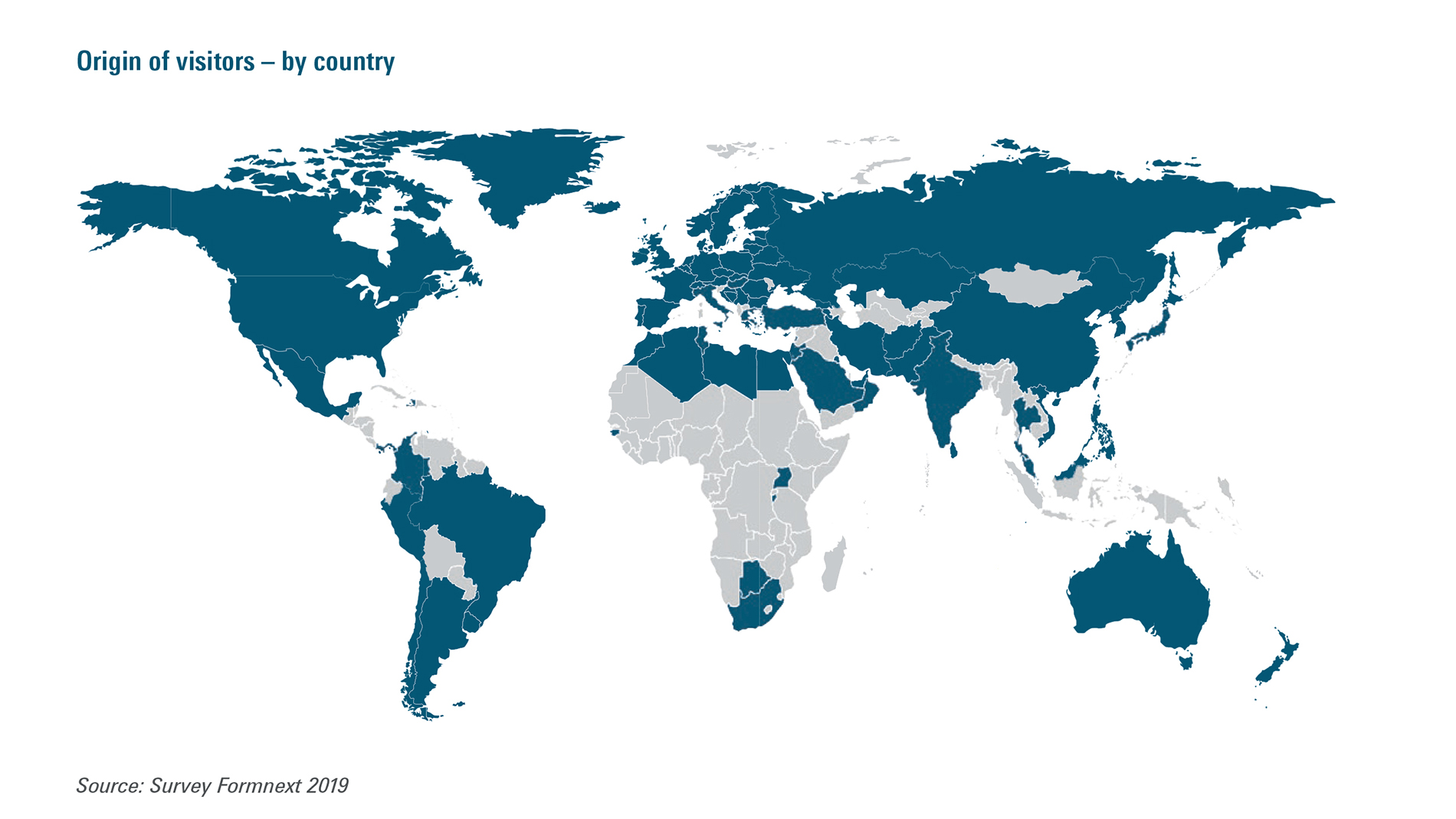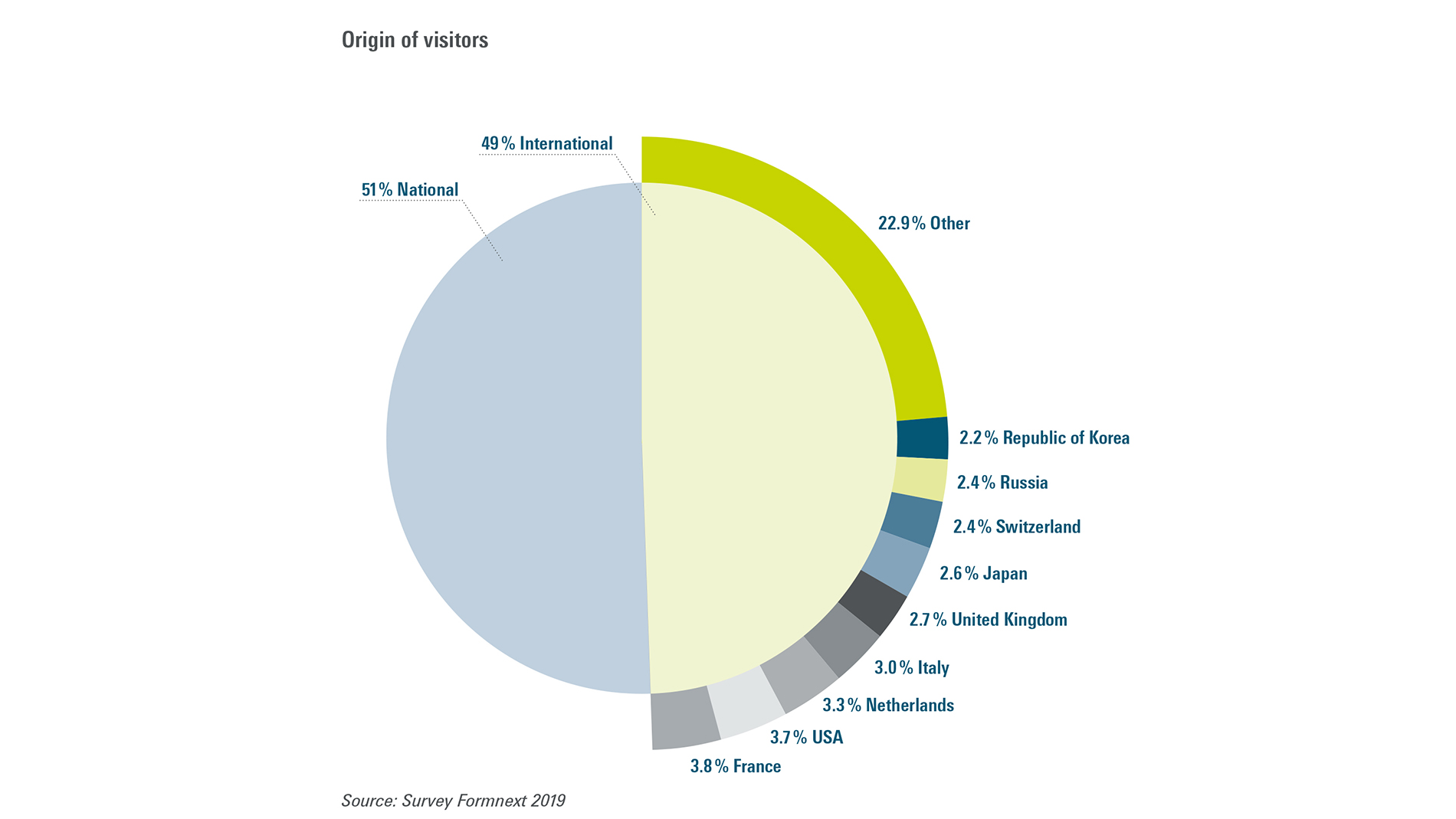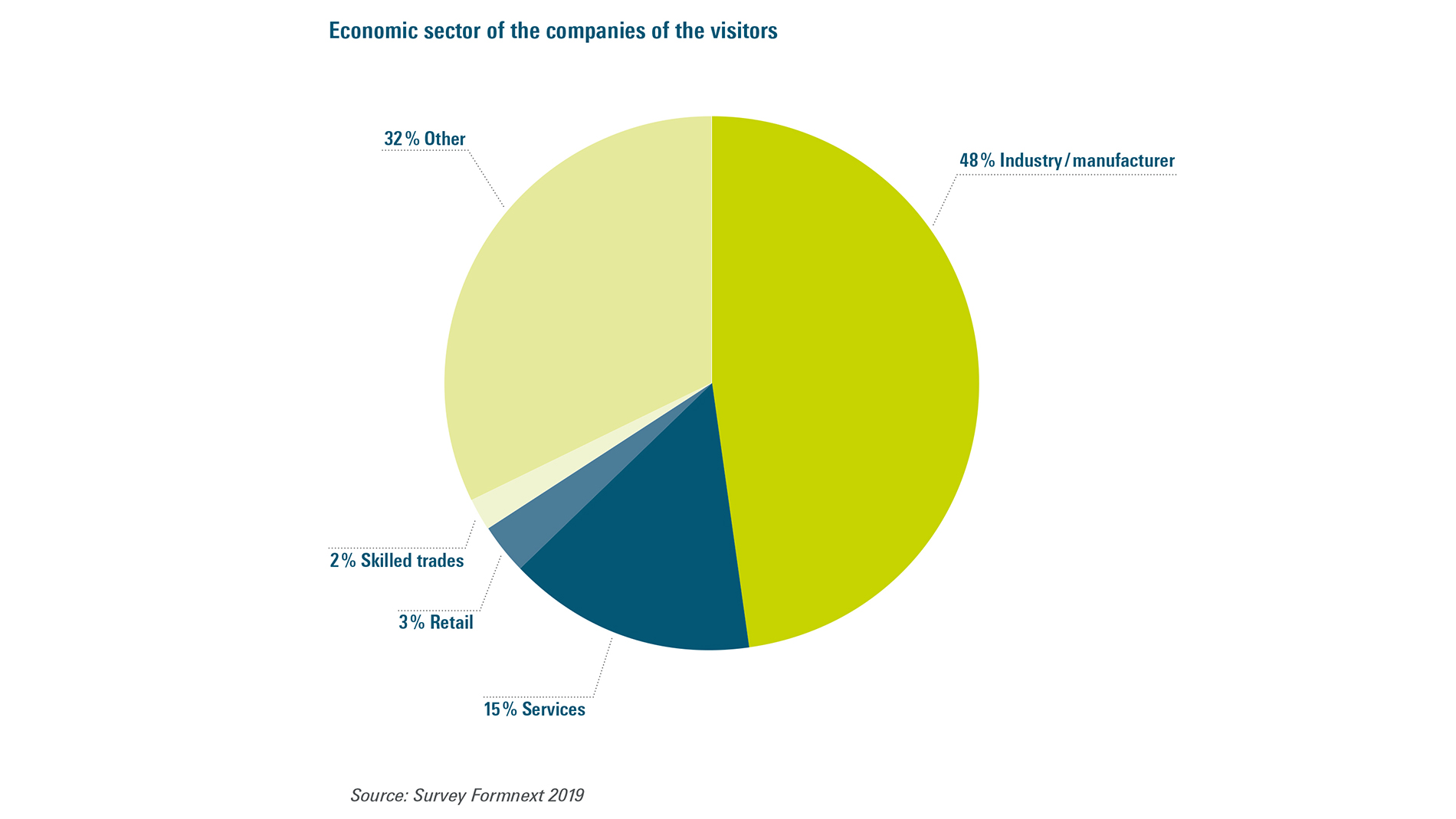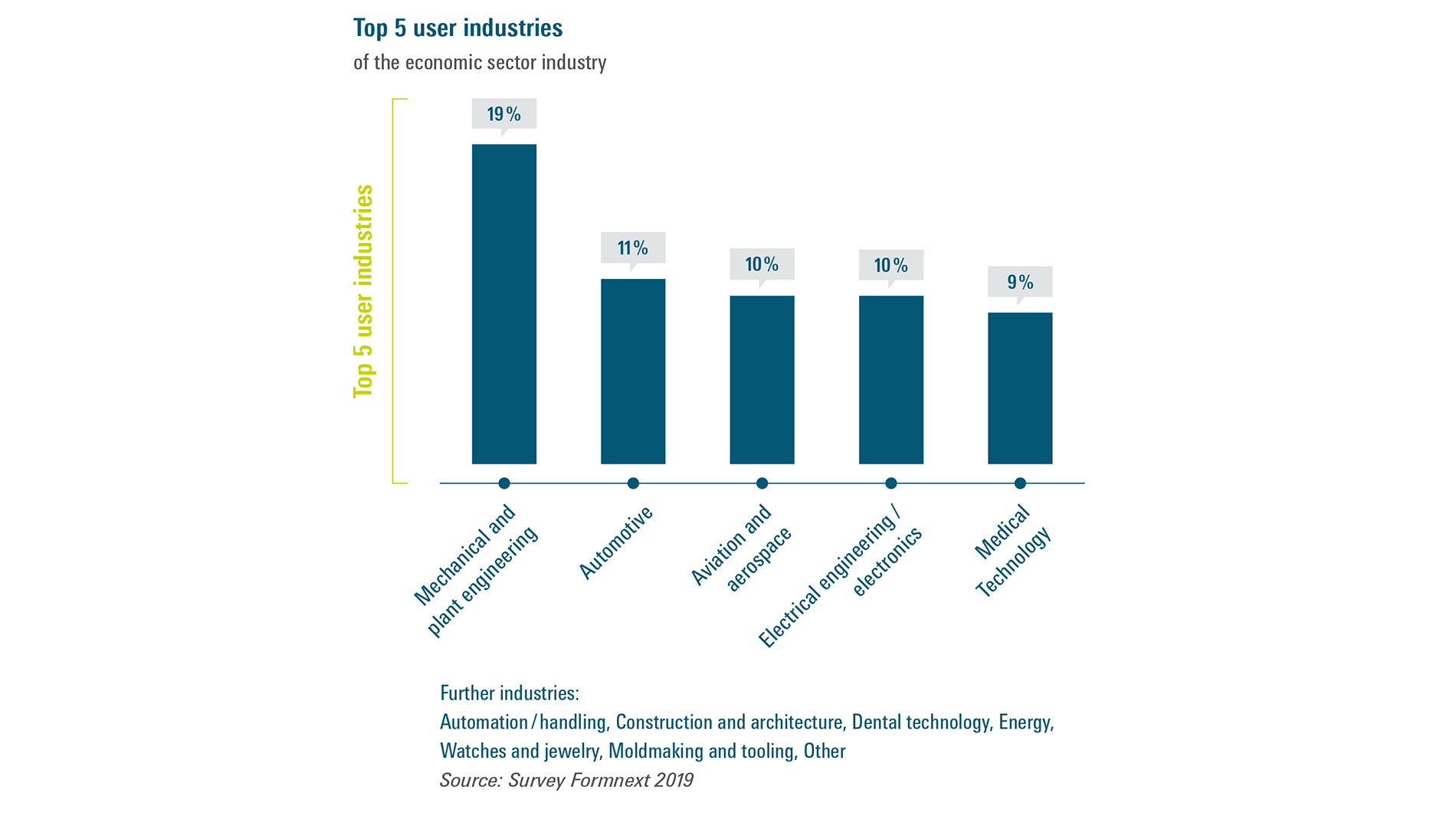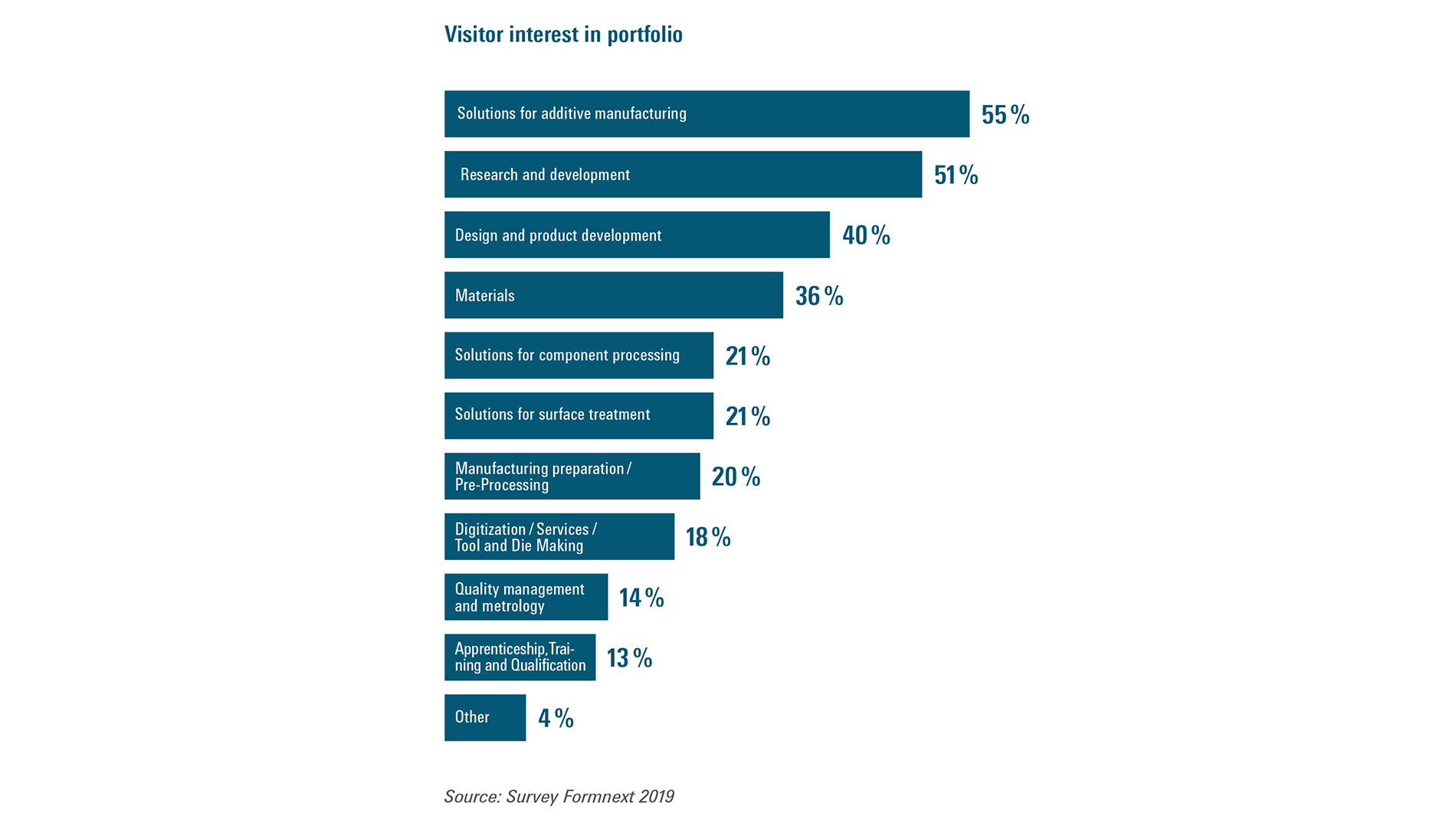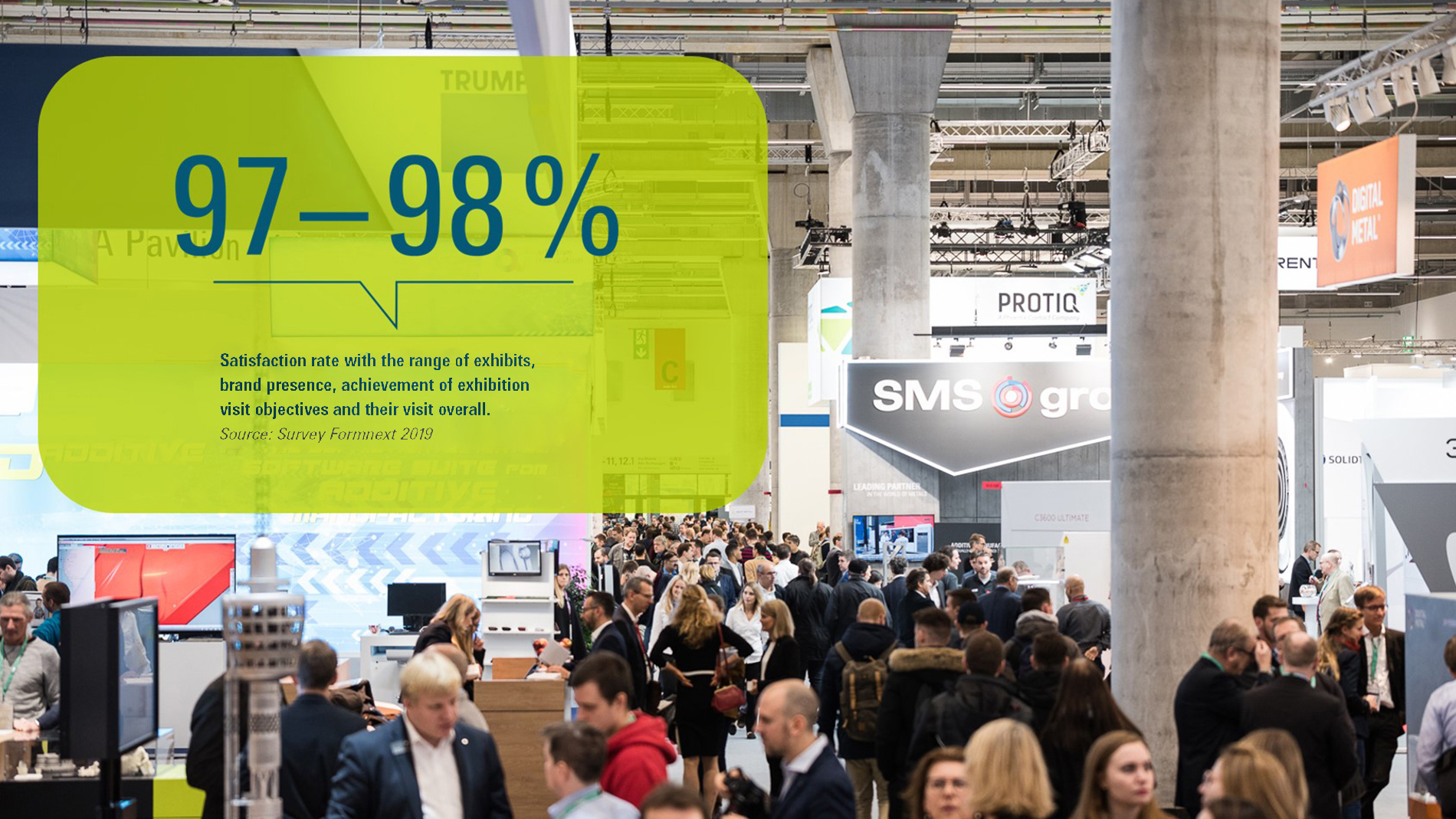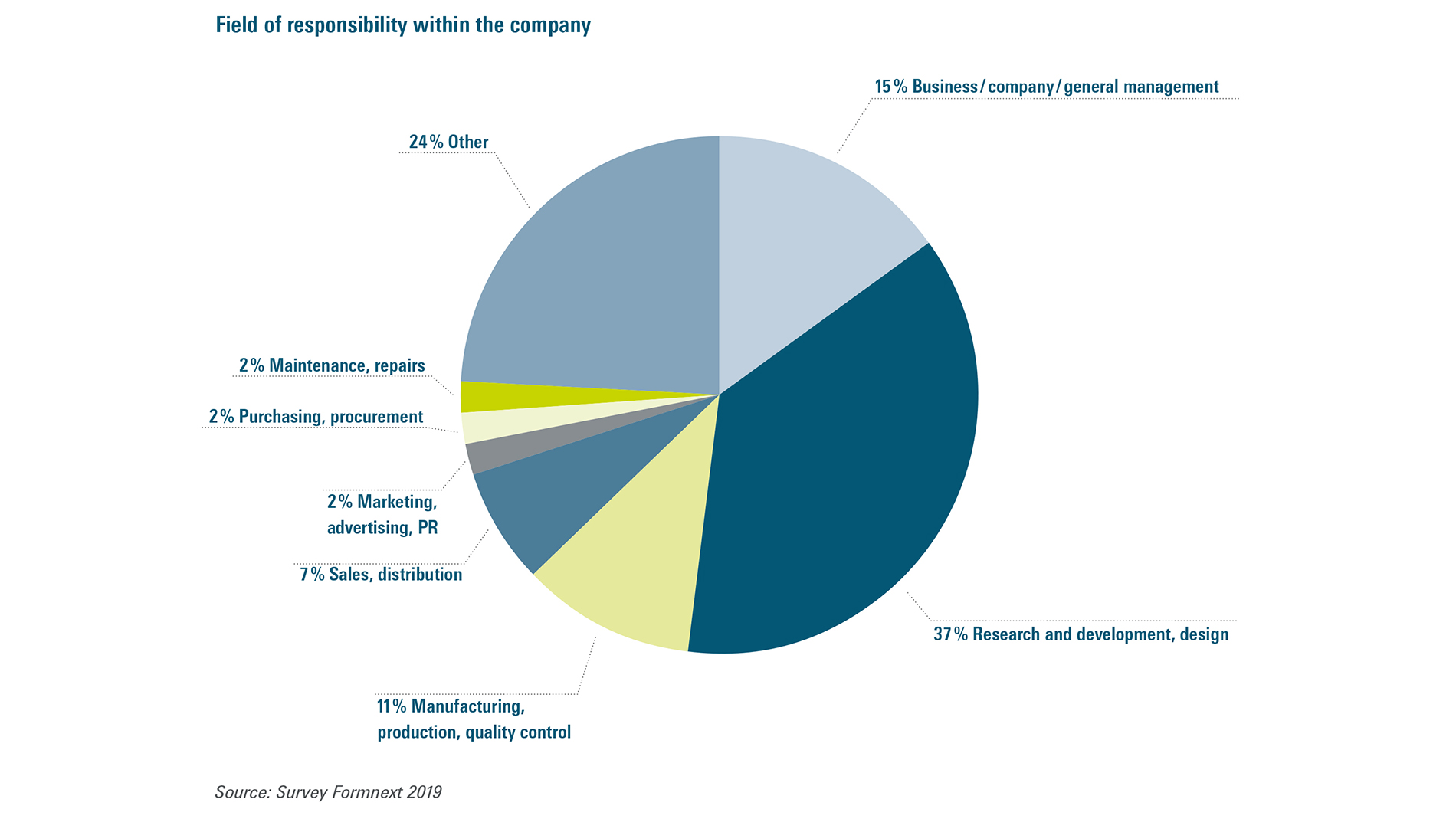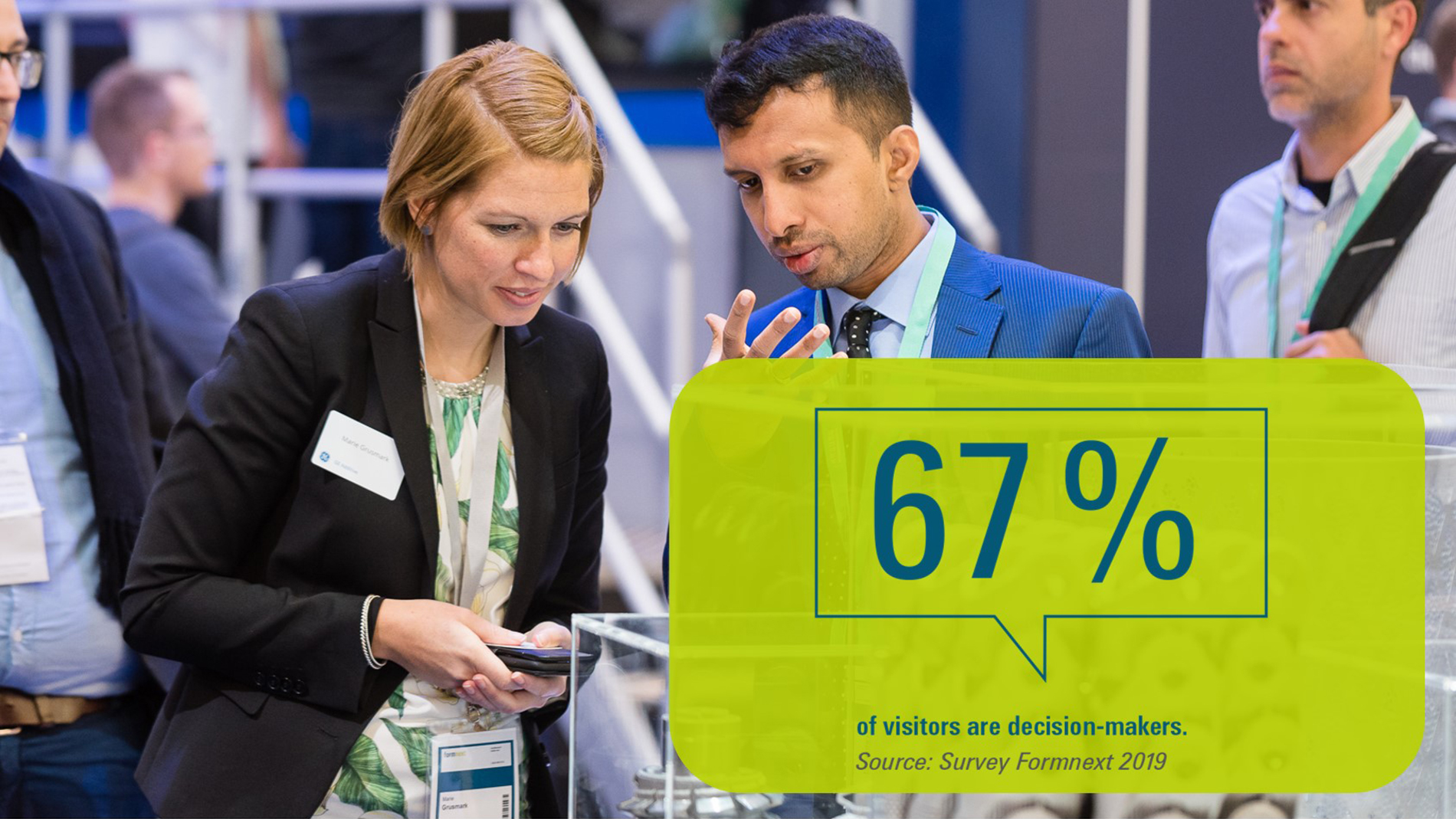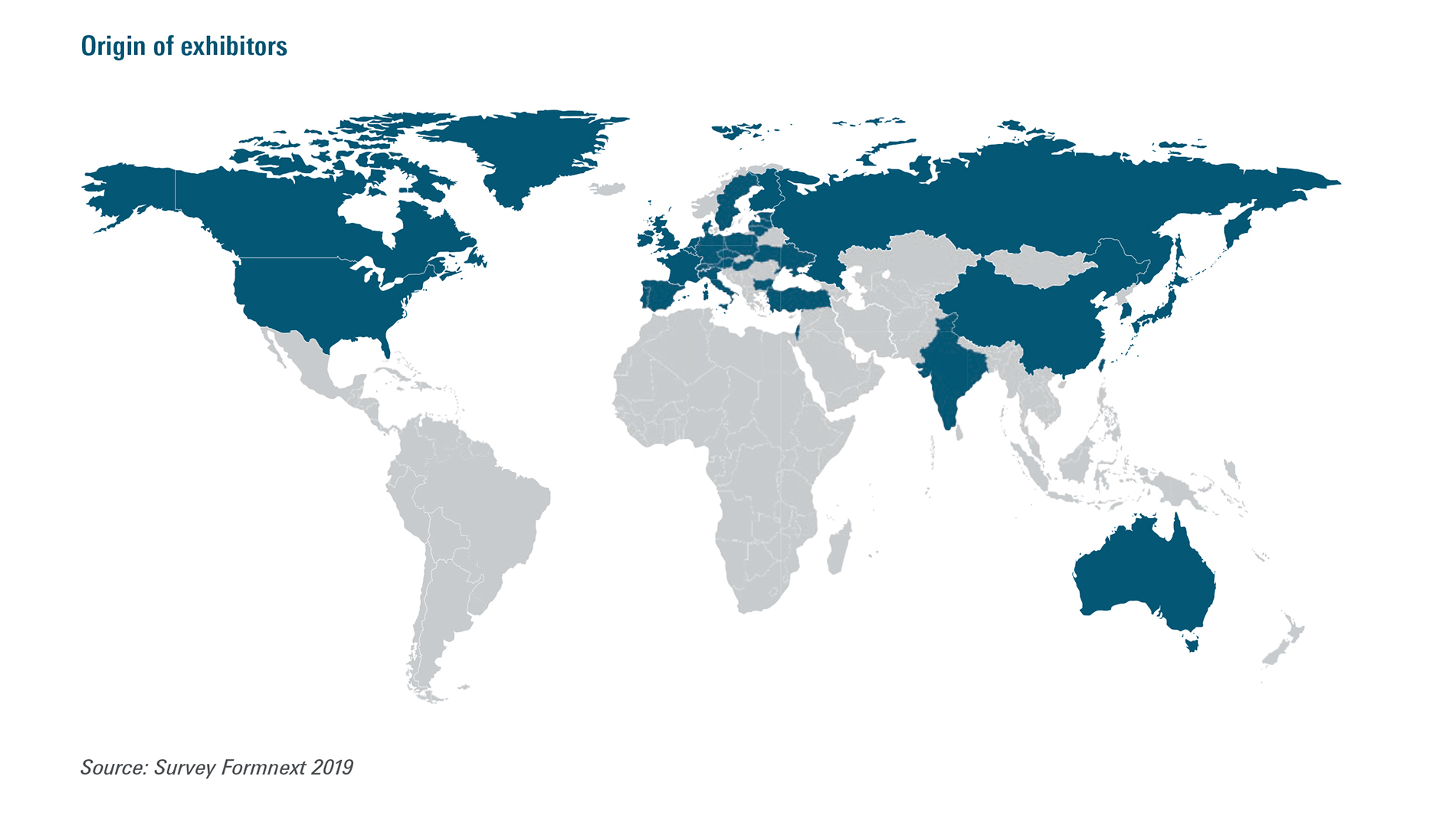 All Formnext arguments summarized for you!
Here you will find all facts and figures as a presentation for your use.
Impressions