Formnext shows the entire world of Additive Manufacturing and its upstream and downstream processes under one roof. This is just one of the reasons why it has developed rapidly in recent years and become the international hub for Additive Manufacturing. In Frankfurt am Main as well as digitally.
Formnext 2023 – at a glance
Year by year, Formnext inspires exhibitors and visitors with its unique combination of technology, business and community. The key figures impressively attest to this. Here you will find the results at a glance and in detail.
In a nutshell:
A leading global trade fair dedicated to Additive Manufacturing and industrial 3D Printing as well as industry insights 365 days a year

859 exhibitors/AM solutions provider and 32,851 visitors on 54,000 square meters exhibition space
59 % international exhibitors and 50 % international visitors
148 talks, panels & presentations for knowledge building and transfer – live, digital and on demand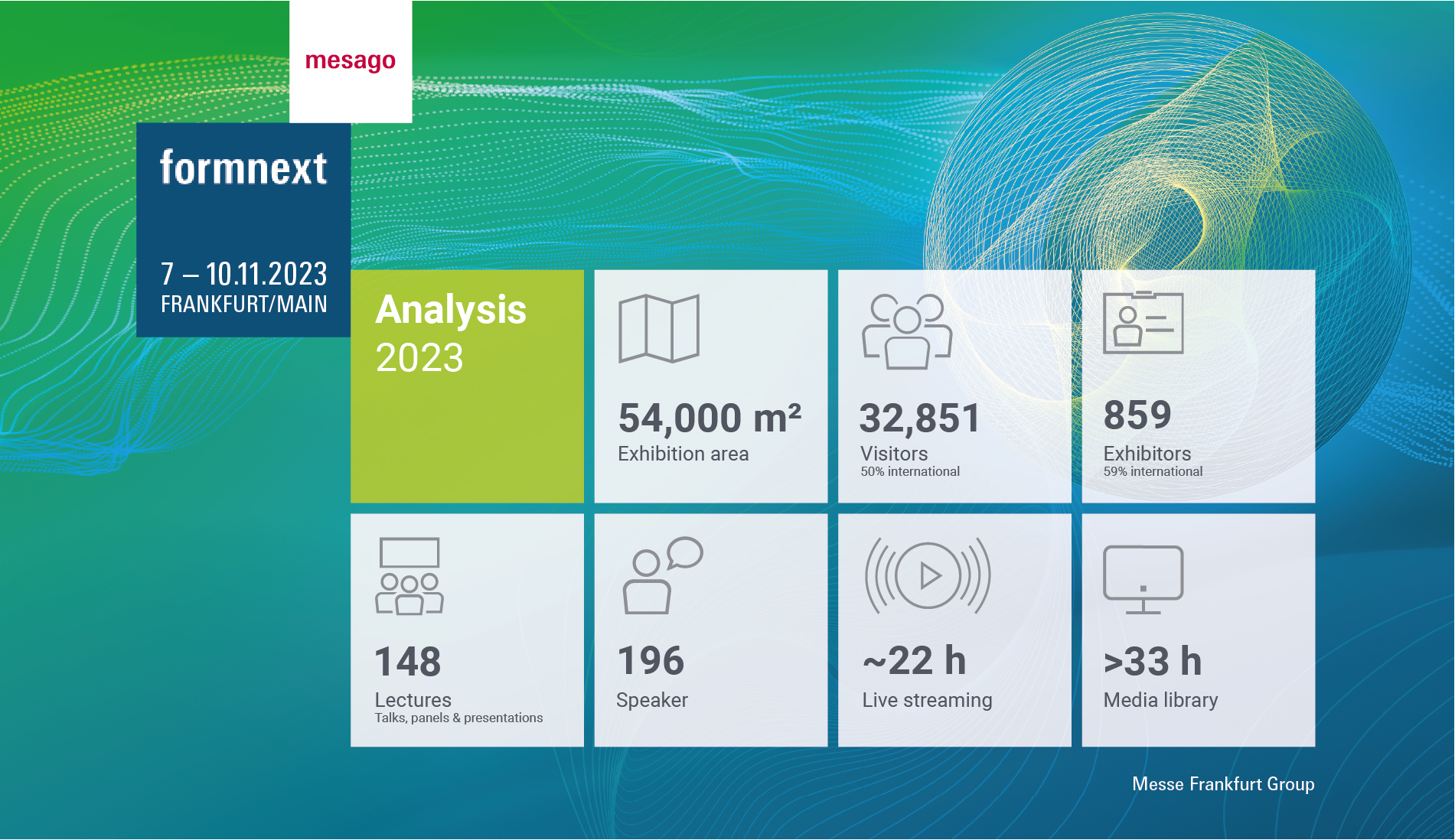 +++The detailed evaluation of Formnext 2023 will be available here from February 2024.+++
Formnext 2022 – Facts and figures at a glance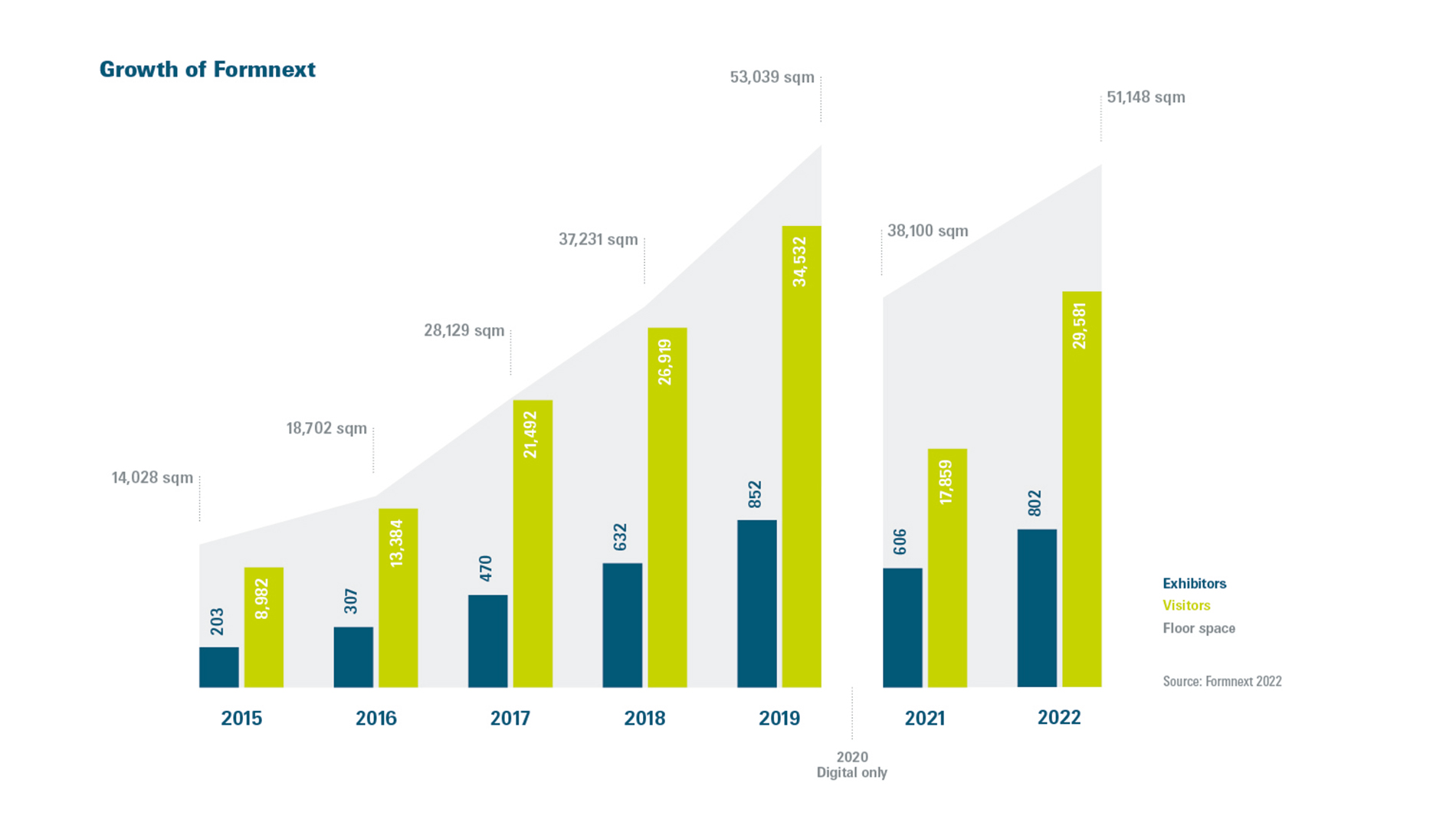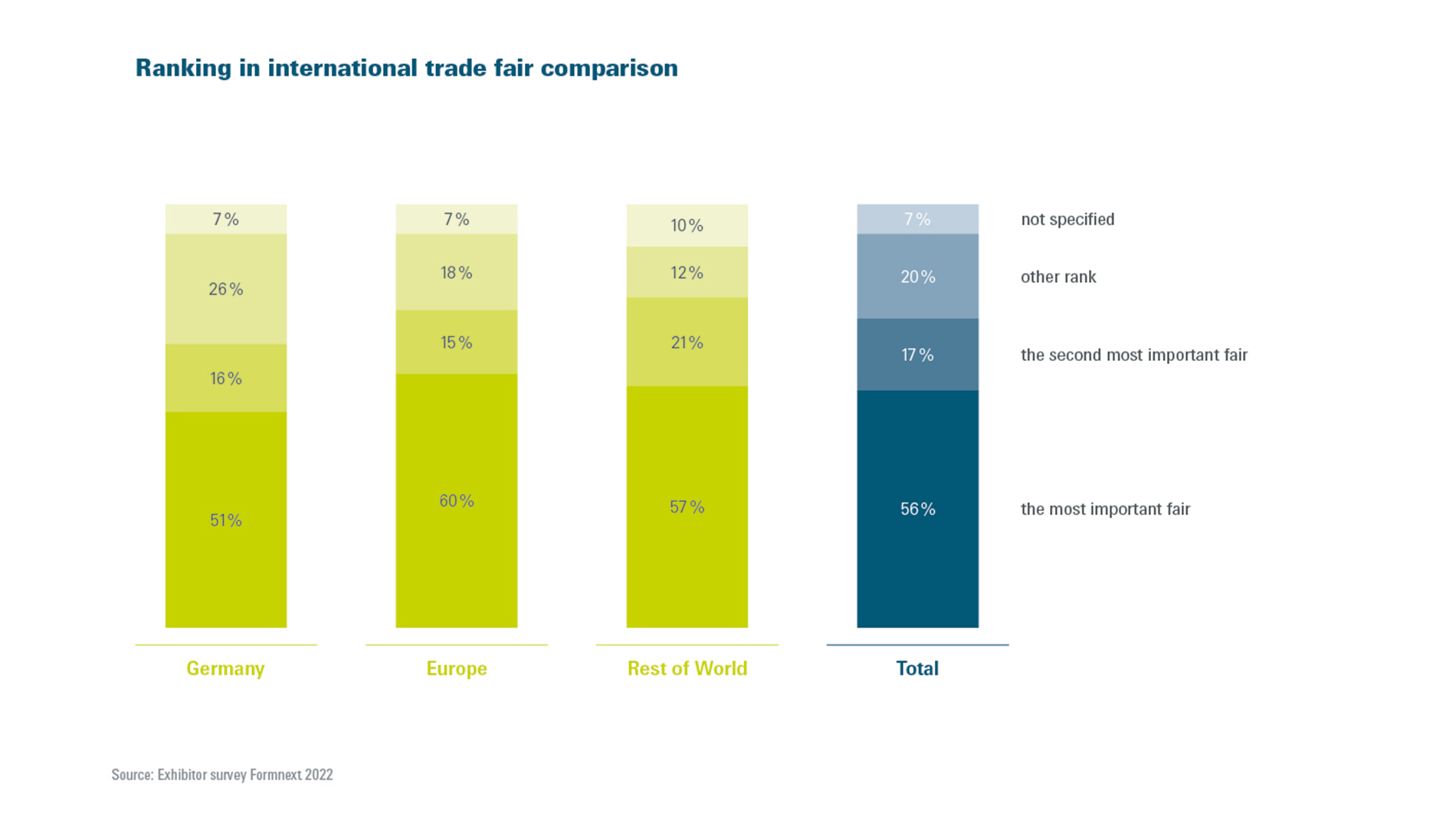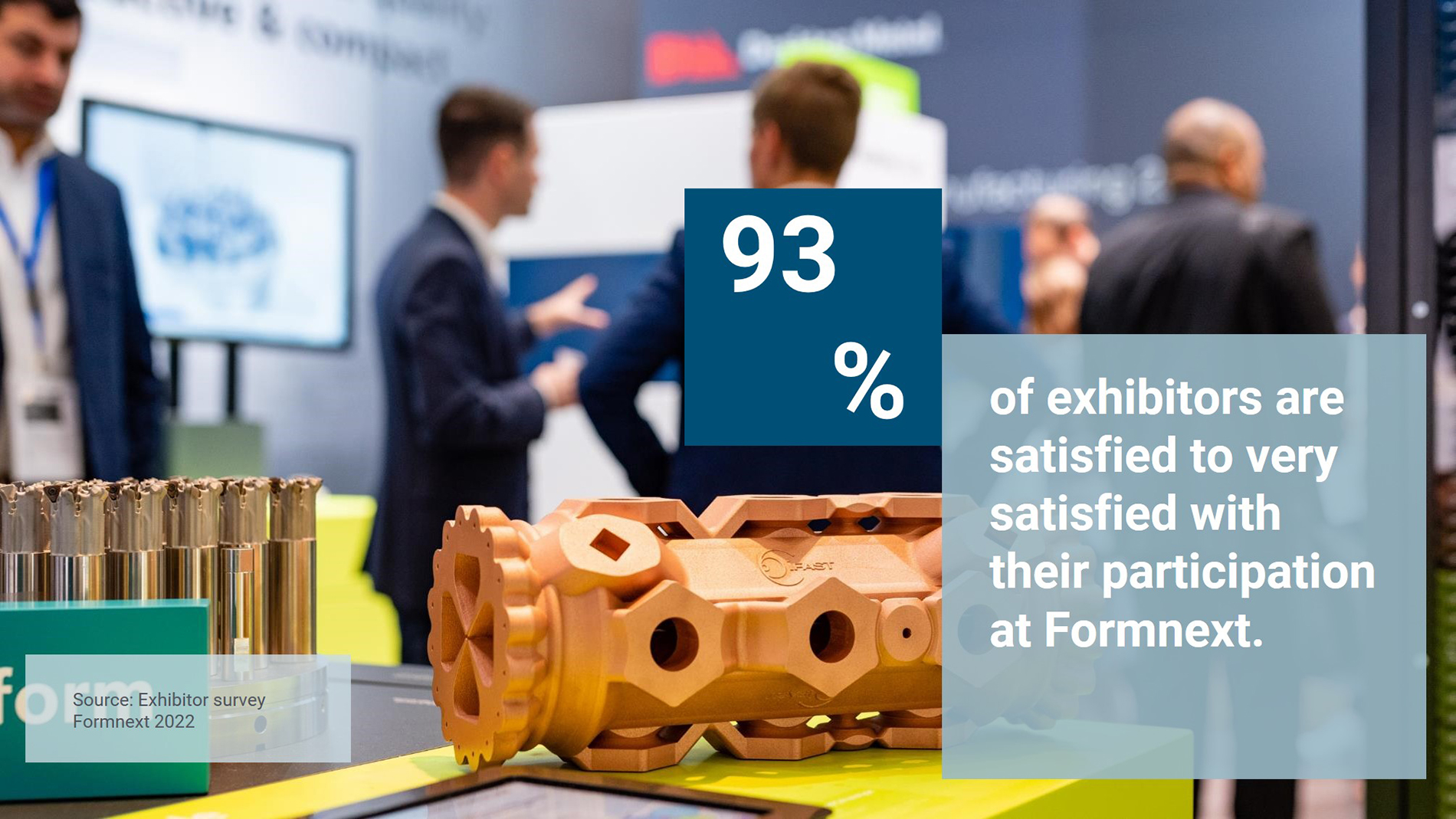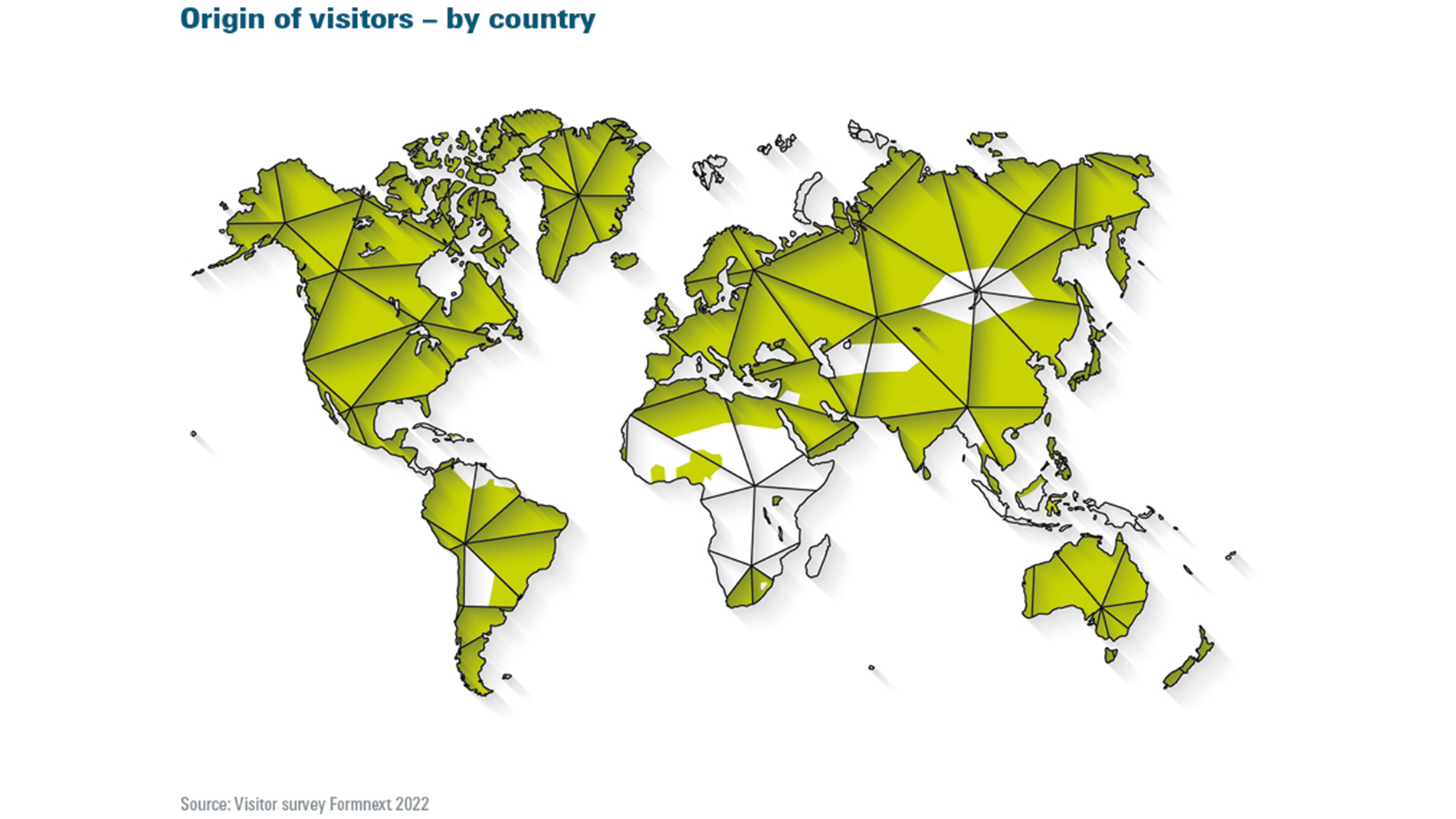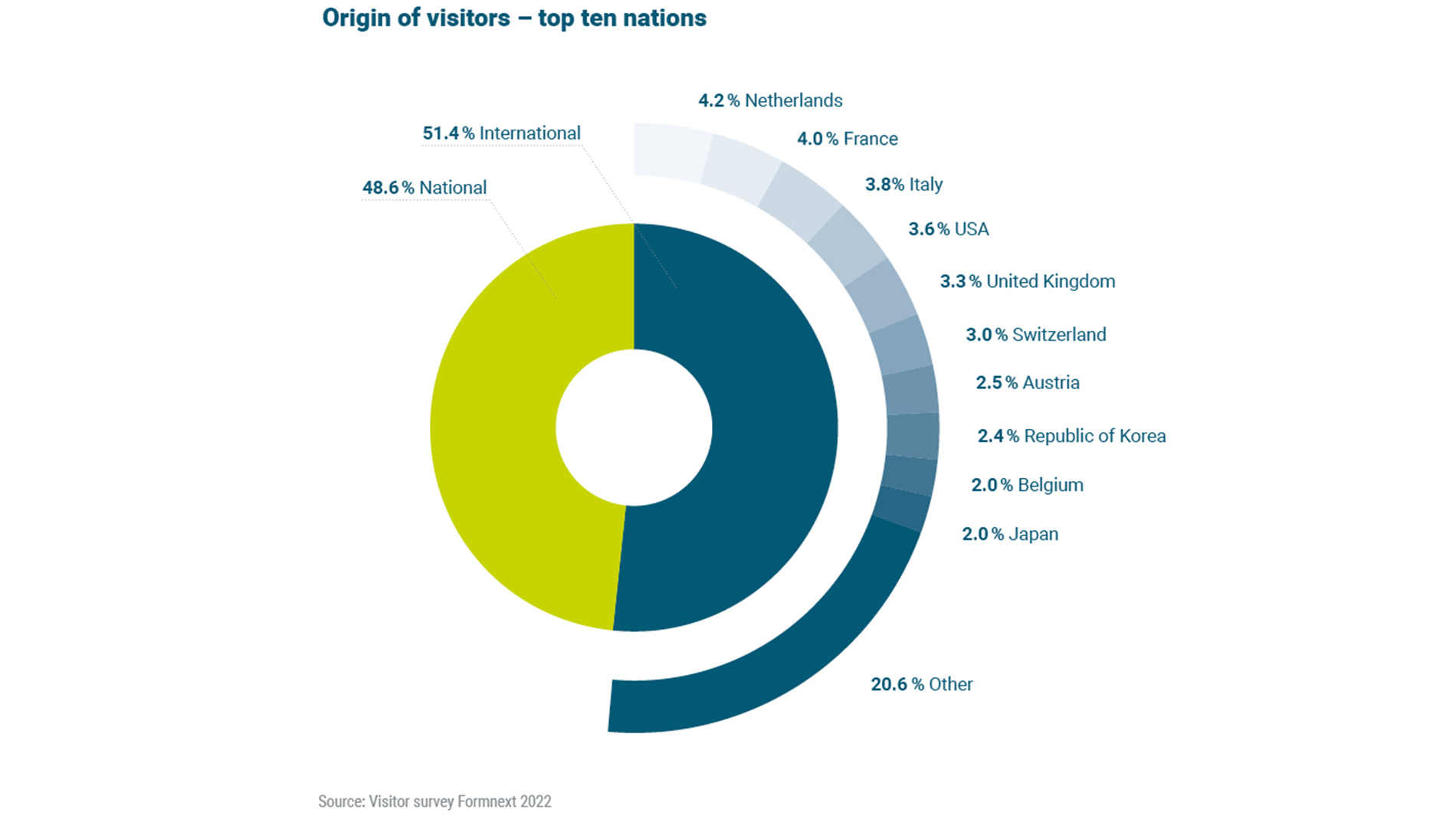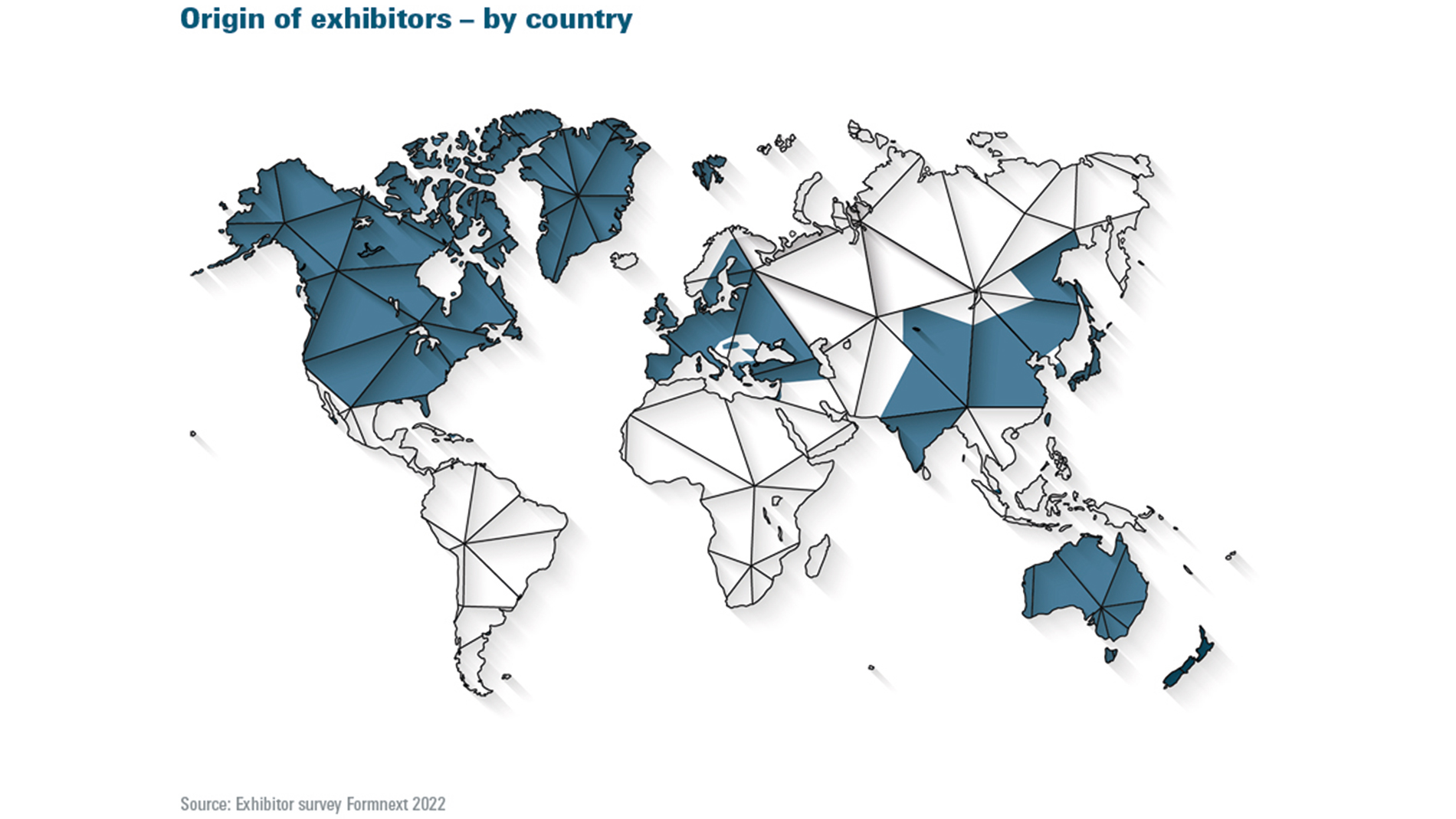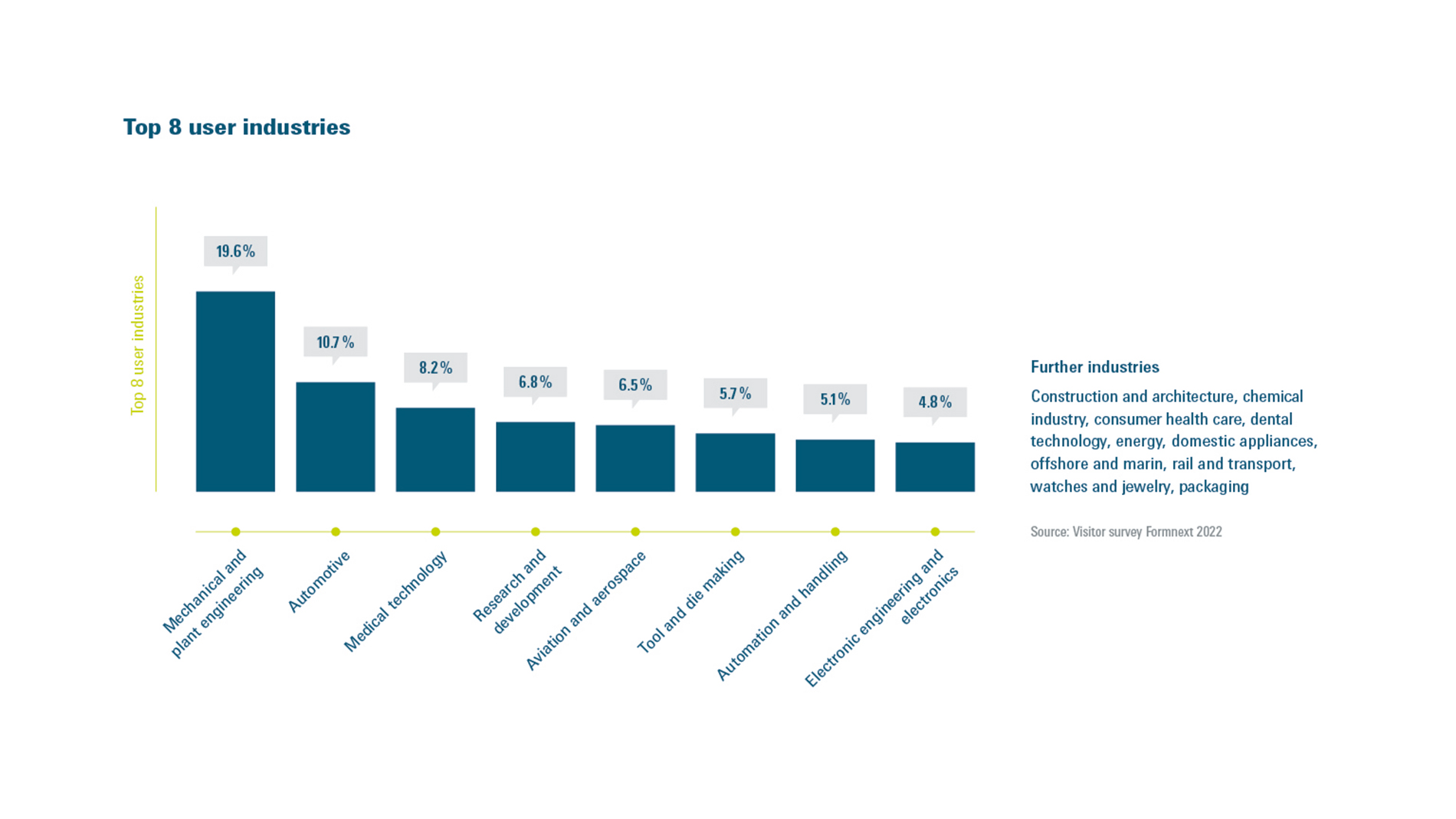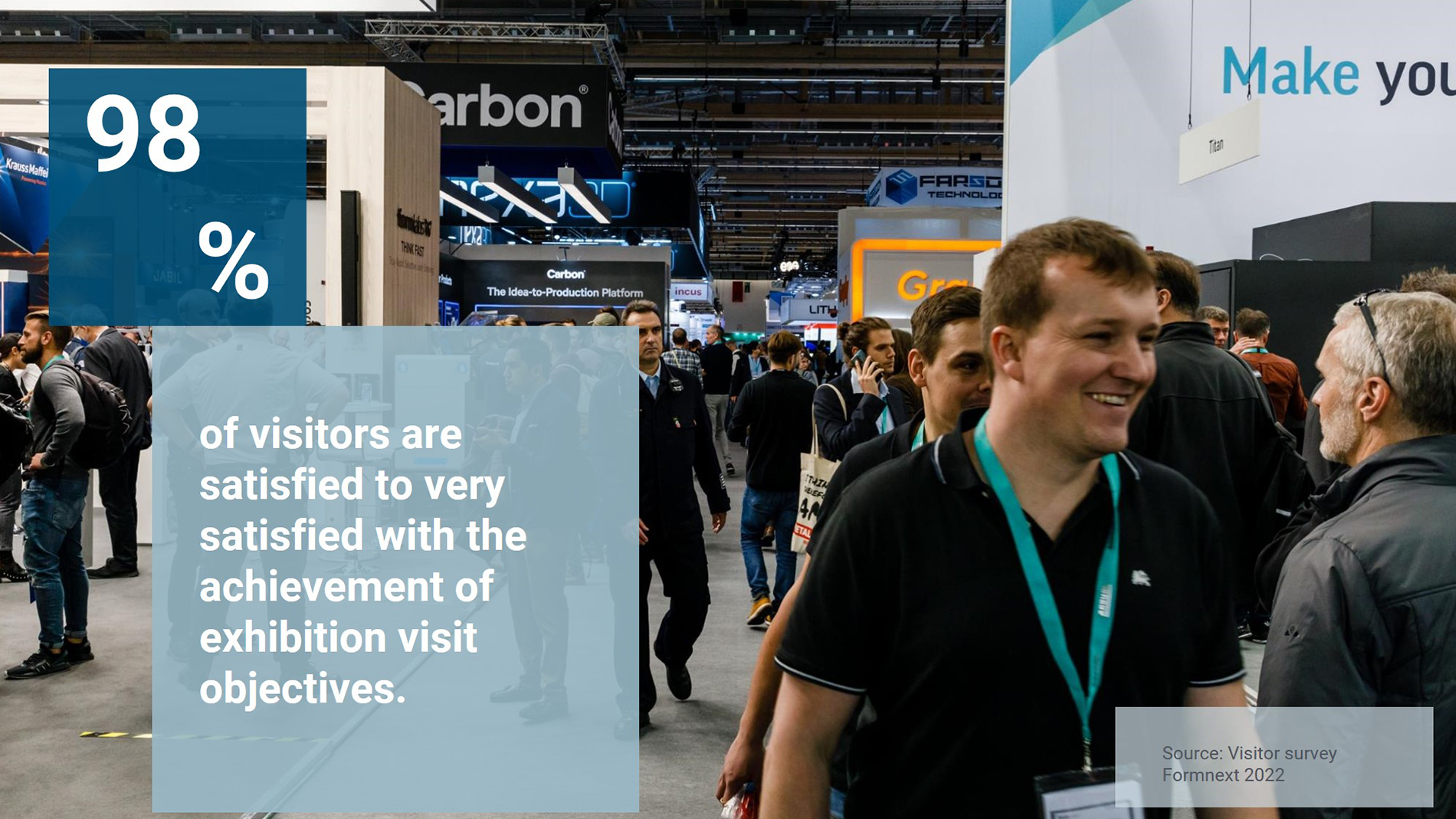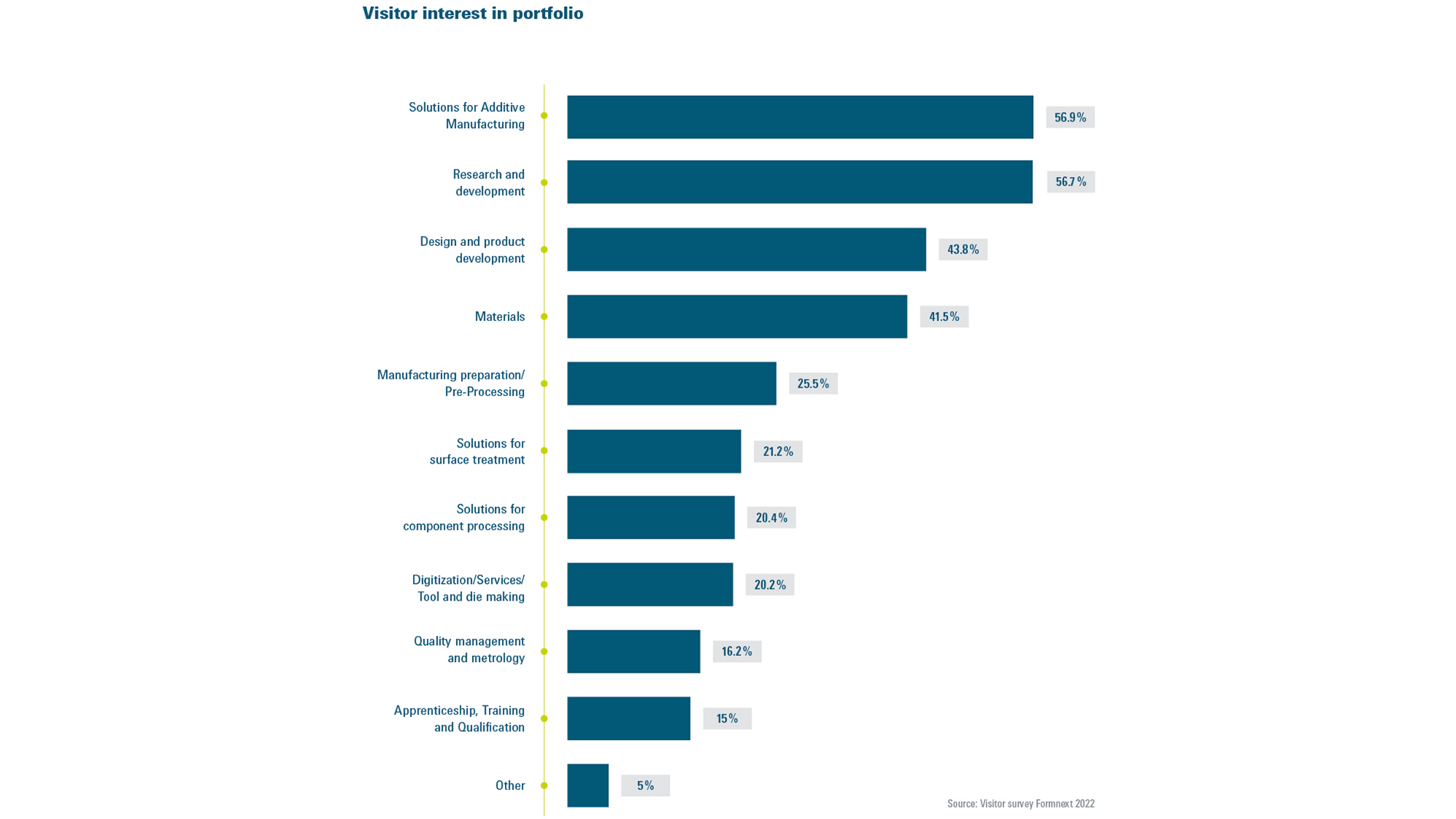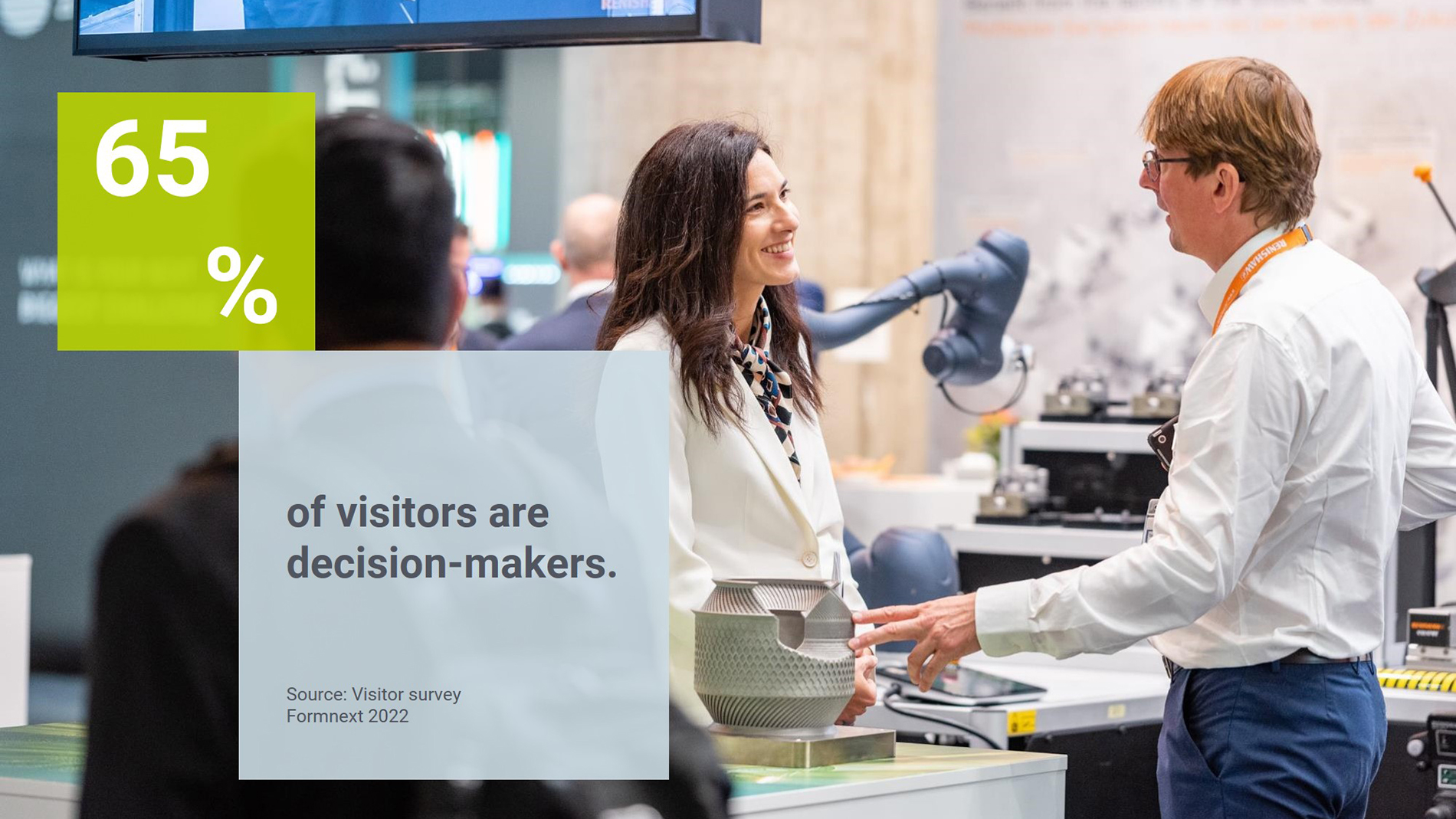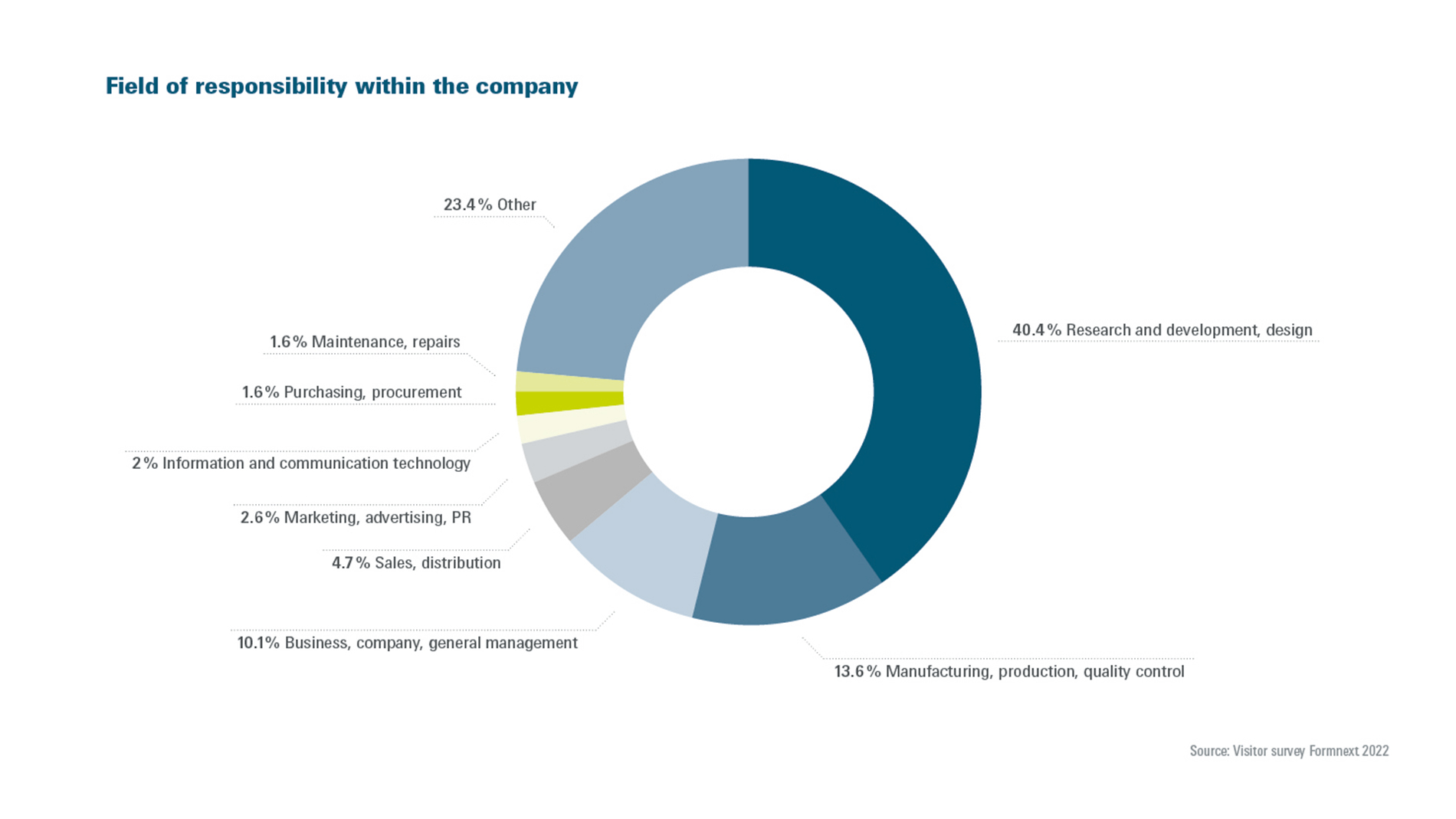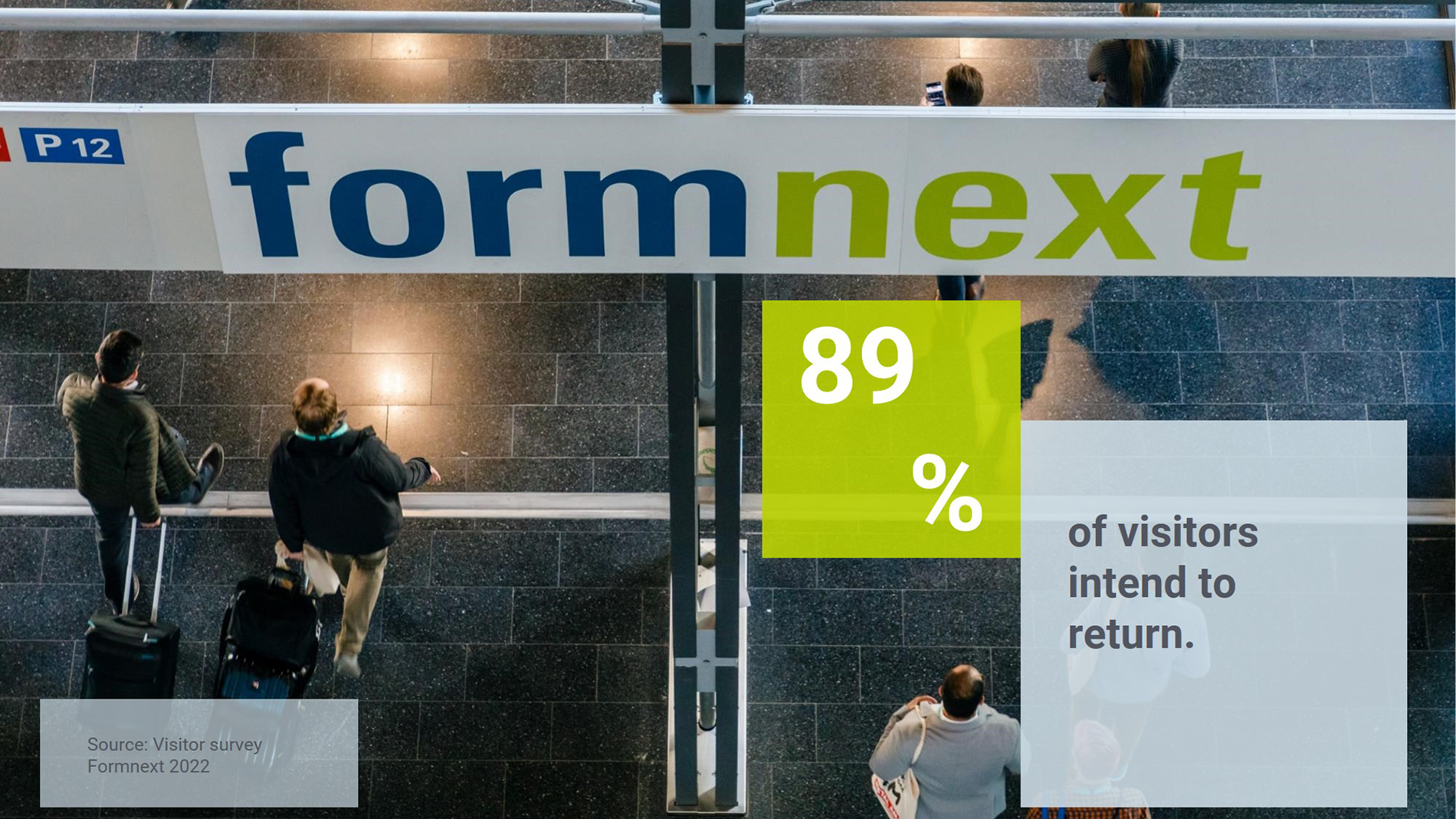 Analysis for download
All charts and key data are also available in brief in the management summary 2022.
Event profile
The Formnext exhibition showcases the complex, multifaceted world of Additive Manufacturing across the entire range of materials used, from polymers to metals and other materials, as well as every process step in state-of-the-art industrial production right up to series production.
Experience the future of innovative manufacturing under one roof!
Solutions for Additive Manufacturing

Design / Product Development
Materials
Manufacturing preparation/ Pre-Processing
Solutions for component processing
Solutions for surface treatment
Quality Management / Metrology
Digitization / Services / Tool and Die Making
Apprenticeship, Training and Qualification
Research and Development (R&D)
Organizations and Publishing Companies
Those who attend formnext work in the following user industries:
Automation and Handling
Automotive
Aviation and Aerospace
Construction and Architecture
Consumer Health Care
Dental Technology
Domestic Appliances
Electronic Engineering / Electronics
Energy
Mechanical Engineering and Plant Engineering
Medical Technology
Offshore and Marine
Packaging
Rail and Transportation
Research and Development
Science and institutes
Tool and Die Making
Watches and Jewelry
Every year, entrepreneurs, decision-makers, product designers, and the people responsible for production and processes from many renowned companies come to Formnext to find out about solutions, developments and new ideas in industrial Additive Manufacturing. The companies represented include:
A
ABB
Adam Opel
Adidas
Aesculap
AIR FRANCE
Airbus
Apple
ArianeGroup
Audi

B
B. Braun
Balluff
Bayer
Becker Marine Systems
Bilfinger + Berger
BMW
Boehringer Ingelheim Pharma
Bosch Rexroth
Brose
Bvlgari Horlogerie

C
Continental Automotive

D
Danfoss
Daimler
Decathlon
De'Longhi
Deutsche Bahn AG
Deutsche Telekom Technik
DHL Supply Chain

E
Estee Lauder Companies
Evonik
ExxonMobil

F
Ferrari
Festo
Ferrero
Fischer Automotive
Ford
Fresenius Medical Care

G
Goodyear Dunlop Tires
Grohe

H  
HABA
Hansgrohe
Harting
Heineken
Henkel
Heraeus
Hessisches Landesmuseum
Hilti
Hitachi
Honda
Honeywell

I
IBM
IKEA

J
Jaguar Landrover
Johnson & Johnson

K
Kärcher
Kendrion
Kensington
Knauf
KraussMaffei
Kühne+Nagel
Kuka

L
Lego
Leica
Leonardo
LG Electronics
Liebherr
Linde
L-Oreal
Lufthansa Technik

M  
Magna Exteriors
Massachusetts Institute of Technology
McLaren Racing
Mercedes-Benz
Merck
Miele
Mitsubishi
MTU Aero Engines

N
Nestlé
Nike

O
Osram Continental

P  
P&G Manufacturing
Pepsico
Philips
Phoenix Contact
Porsche
Pratt & Whitney
Premium Aerotec

R
Robert Bosch
Rolls-Royce
Roche Diagnostics
RWE

S  
Safran Aircraft Engines
Salomon
Sandvik Mining & Rock Technology
Schaeffler Technologies
Schenker
Schneider Electric
Schindler Aufzüge
Schott
Schüco
Schunk
Sennheiser
Siemens
Solar Turbines
Sony
Stäubli Tec-Systems
Stryker
Swarovski

T
Tesa
The Boeing Company
ThyssenKrupp
TOTAL
Toyota
TÜV Süd

U
UTC Aerospace Systems

V
Viessmann
Villeroy & Boch
Volkswagen

W
Webo
Weidmüller
Whirlpool

Z
ZF
Exhibitor advisory board
Since its foundation, Formnext has cultivated a very close and constructive dialogue with the AM community and the industries involved. In this context, one of the most important committees of the Formnext fAMily is the exhibitor advisory board. The advisory board is made up of the managing directors and exhibition managers of important global players in Additive Manufacturing. The members are united by their enthusiasm for and in-depth knowledge of the diverse world of additive manufacturing processes and the relevant process chains. With their concentrated expertise and commitment, they support the Formnext team, identify relevant topics and trends, shape and support together with us as organizers the conceptual development of Formnext in a significant and exemplary manner. We would like to take this opportunity to thank them most sincerely!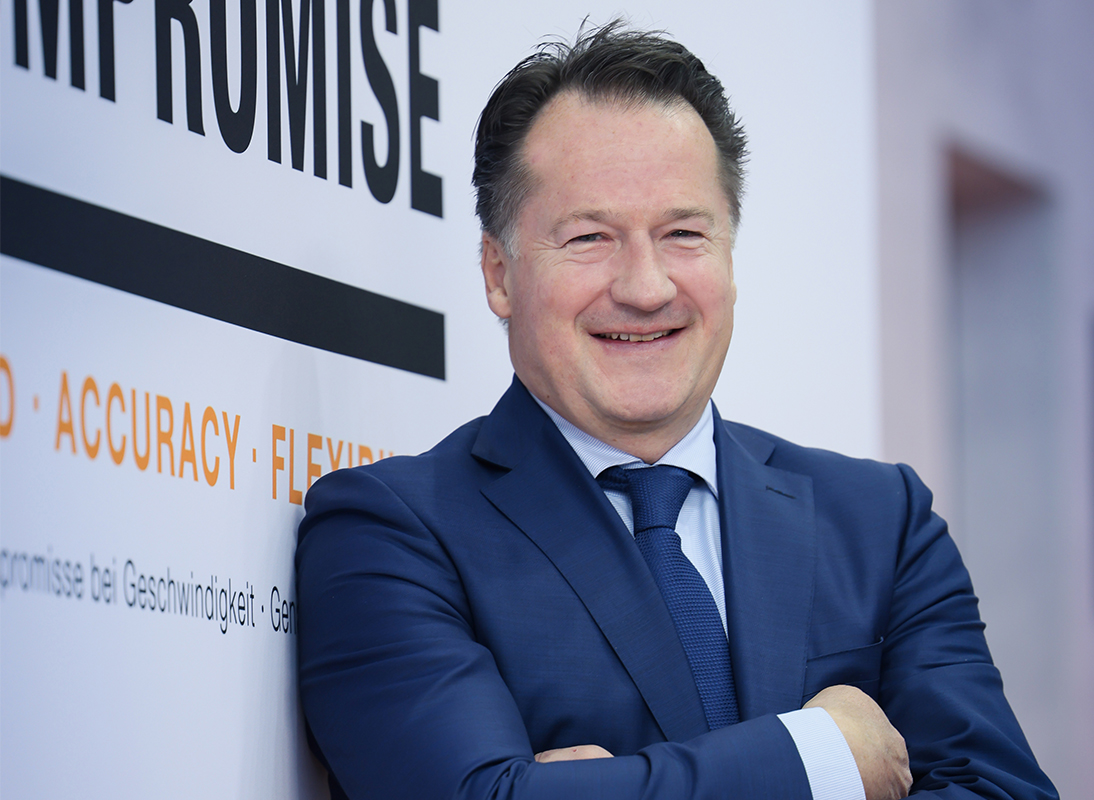 Rainer Lotz
Renishaw GmbH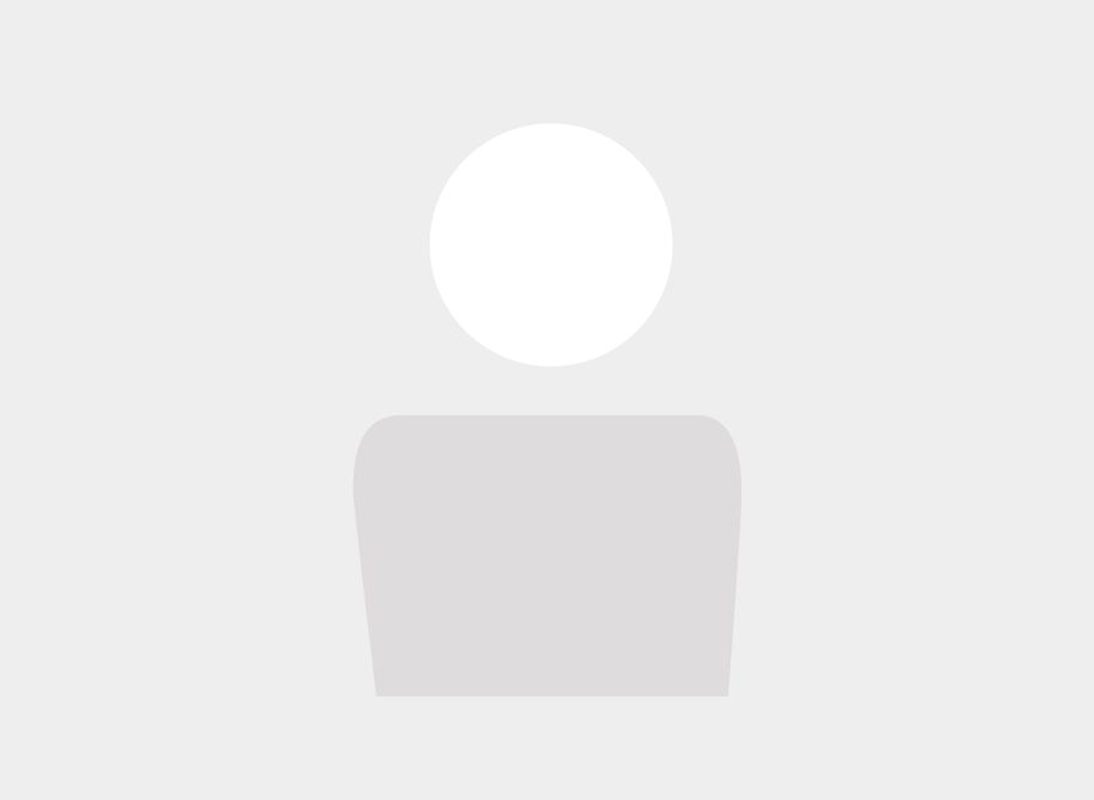 Nora Cibula
GE Additive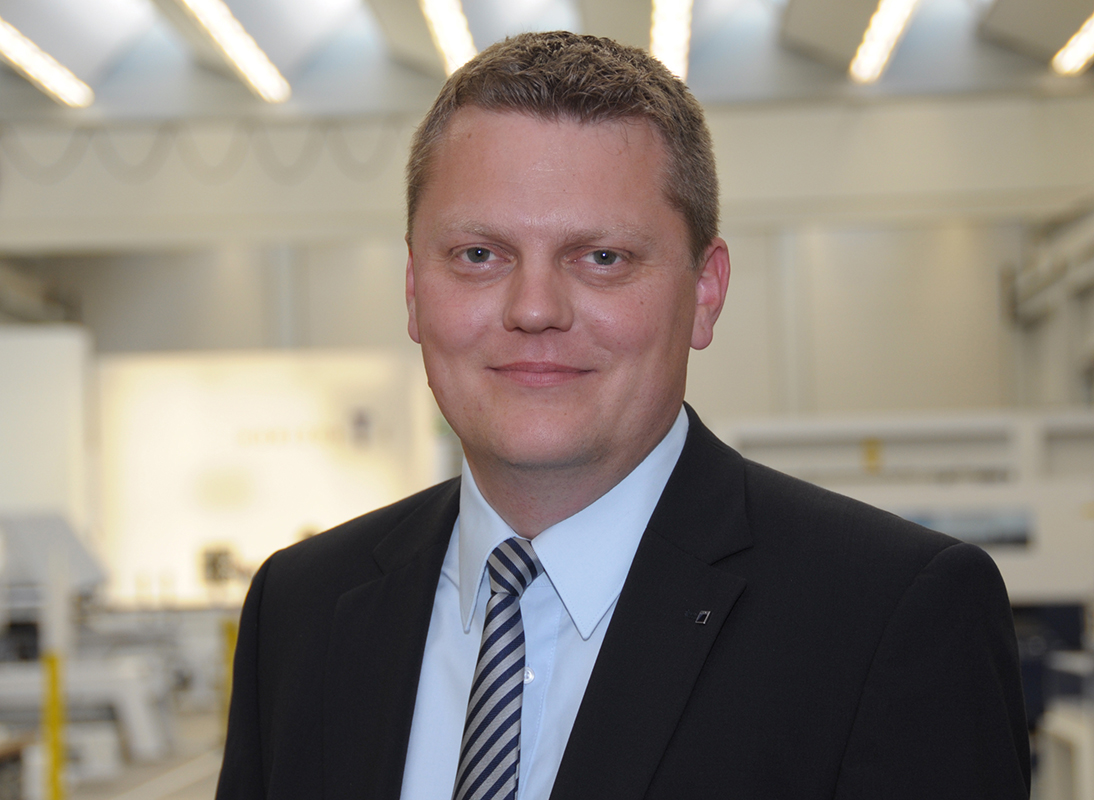 Rainer Grünauer
TRUMPF Laser- und Systemtechnik GmbH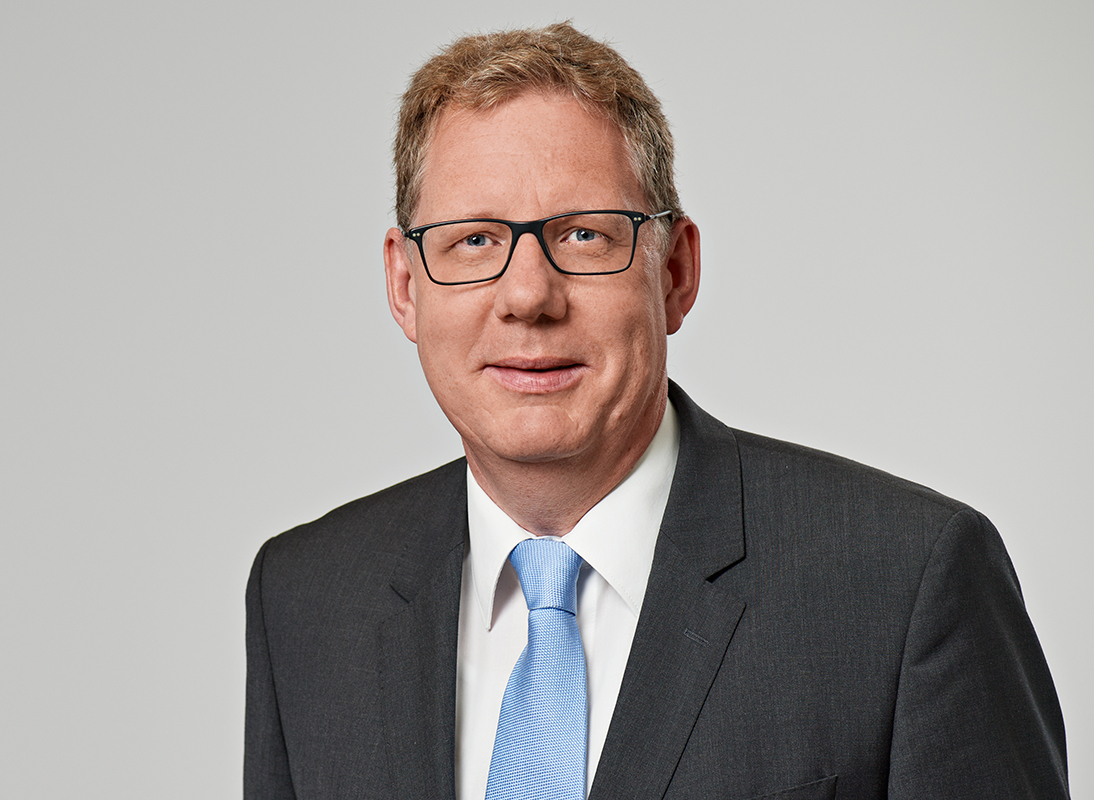 Dr. Markus Heering
VDMA e.V. Working Group Additive Manufacturing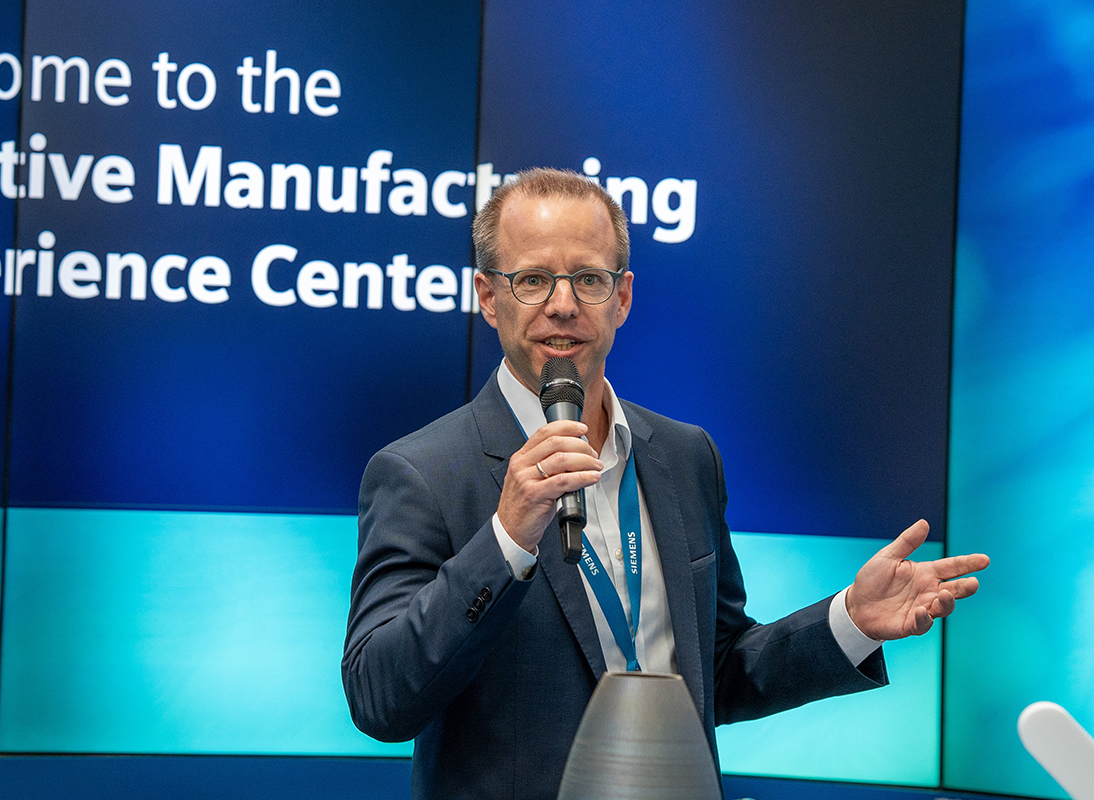 Dr. Karsten Heuser
Siemens AG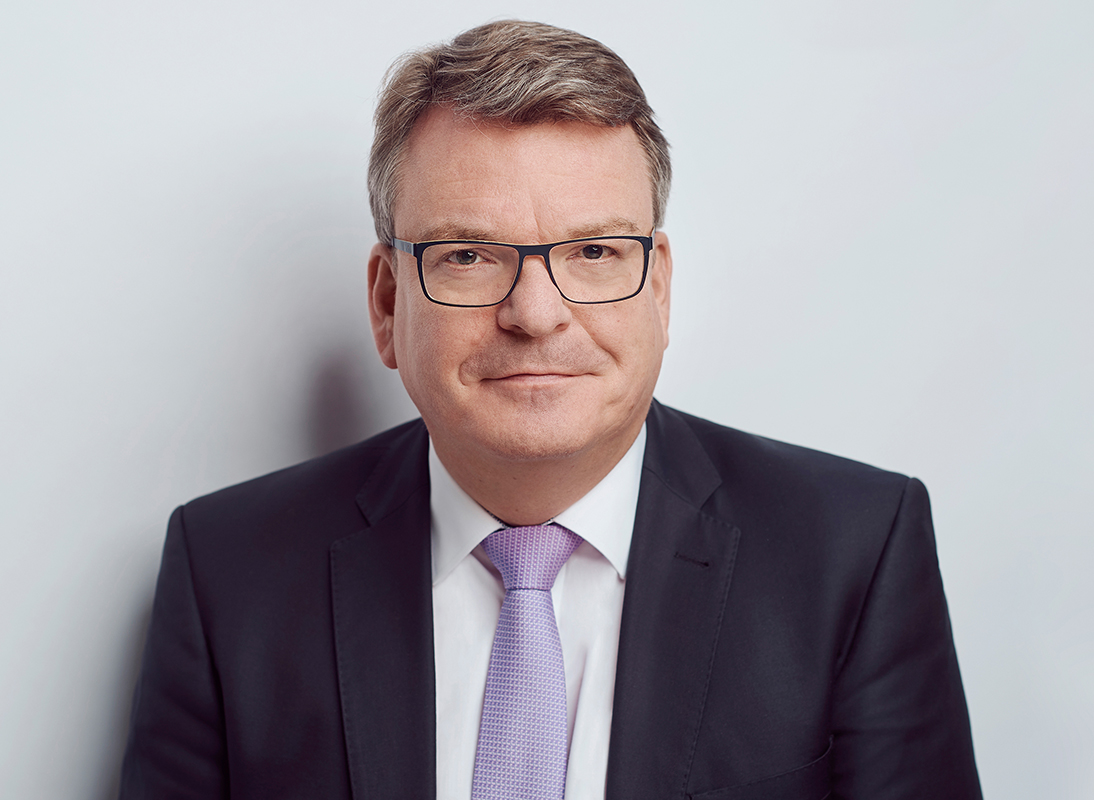 Ingo Kuhlmann
IKOffice GmbH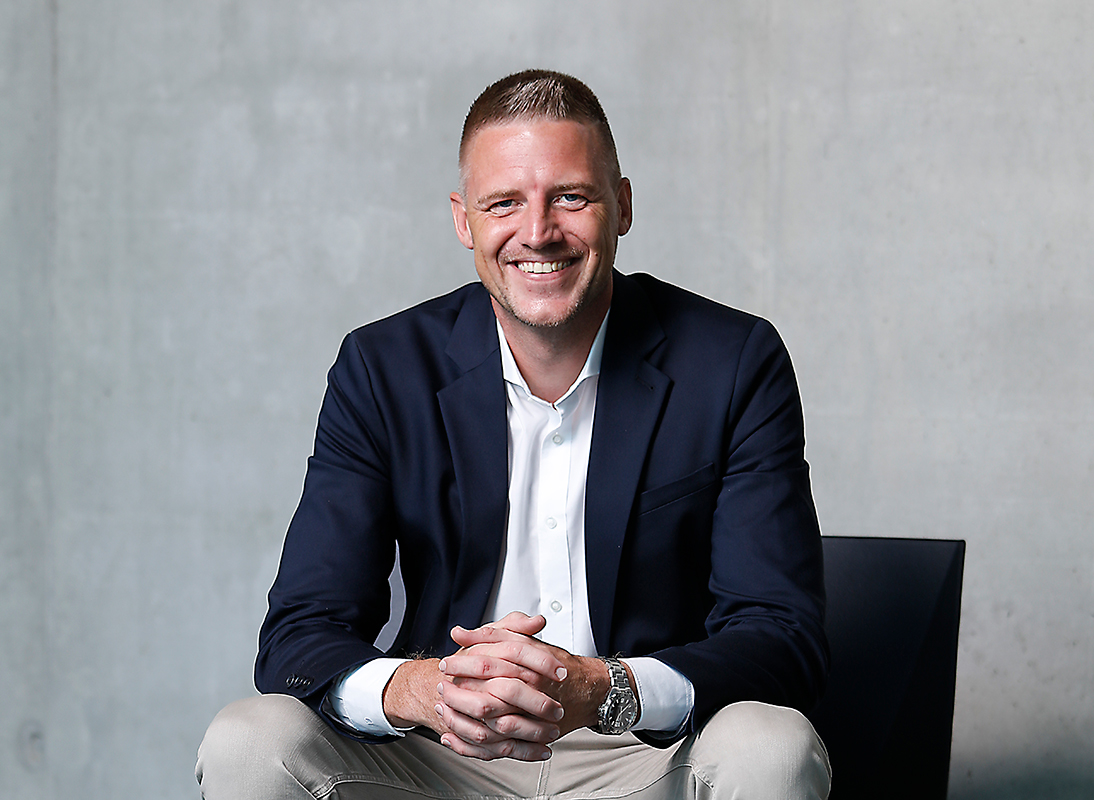 Andreas Langfeld
Stratasys GmbH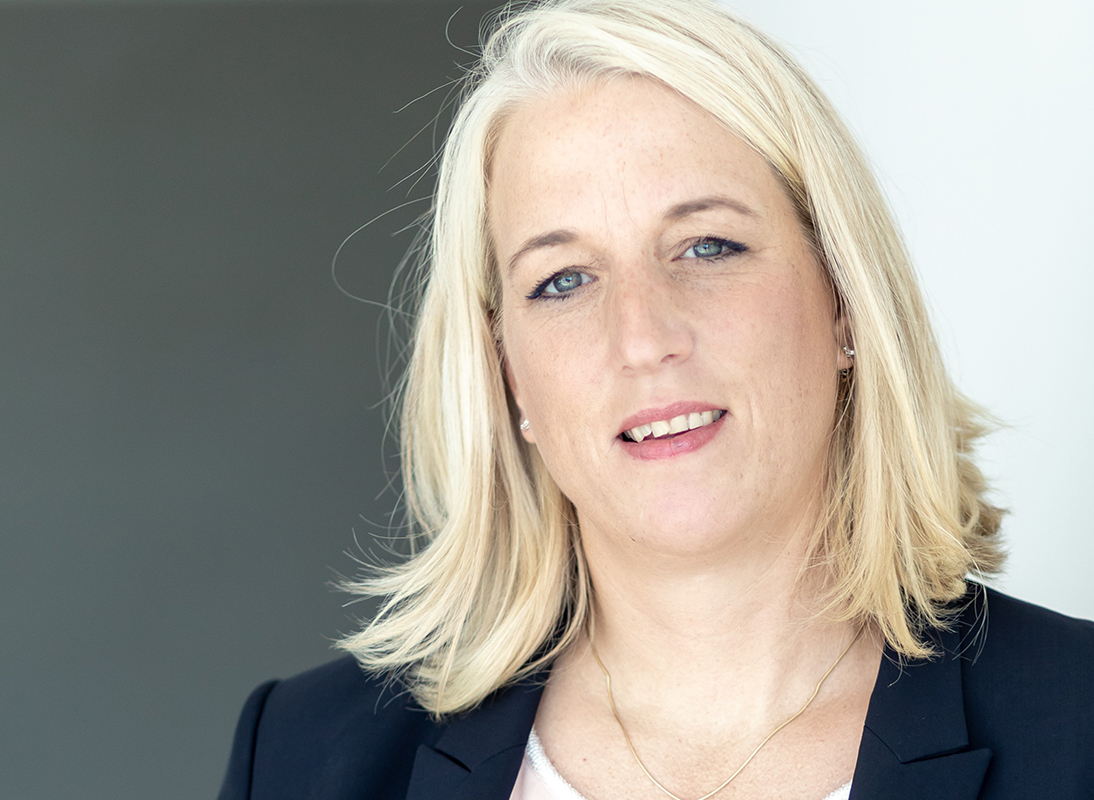 Sonja Rasch
Materialise GmbH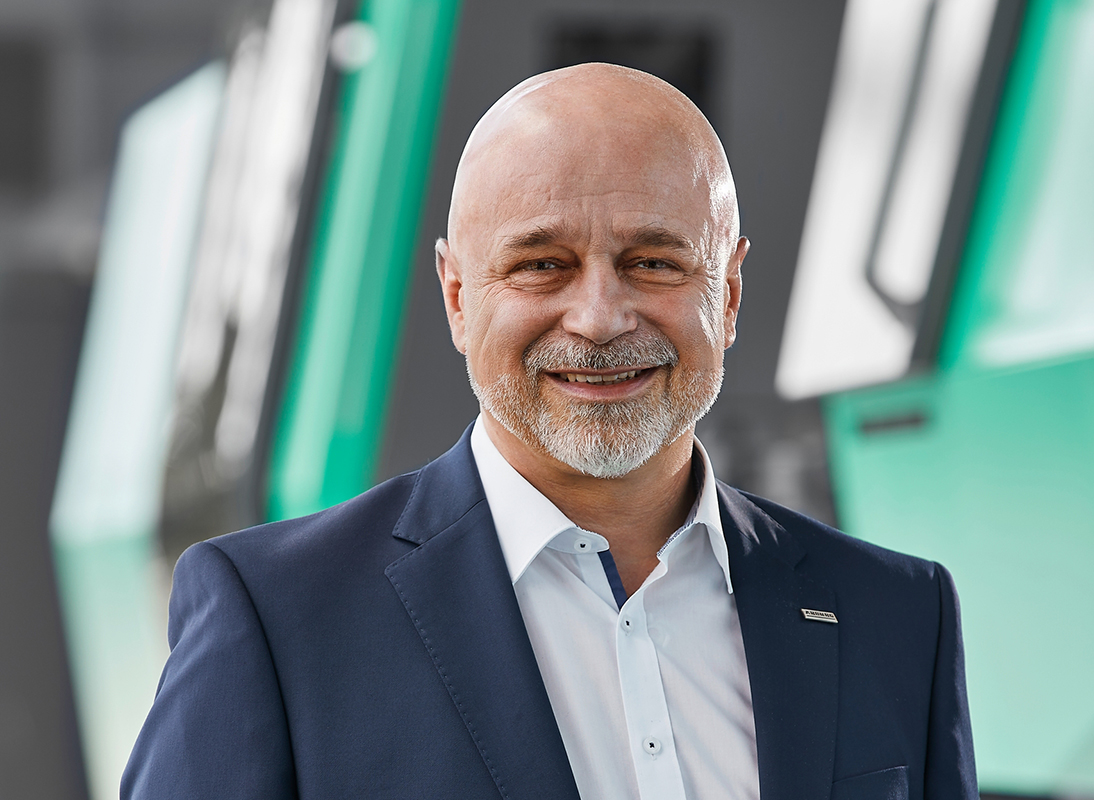 Dr. Christoph Schumacher
ARBURG GmbH + Co. KG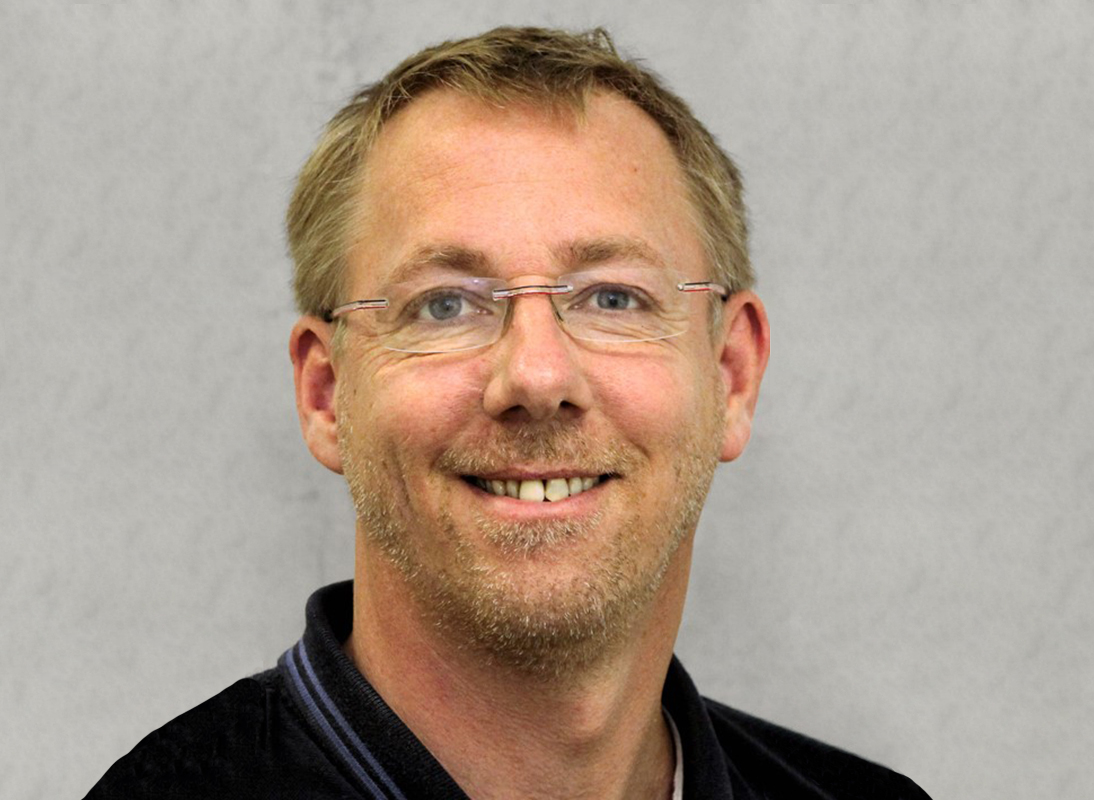 Kai Witter
DyeMansion GmbH
Honorary sponsor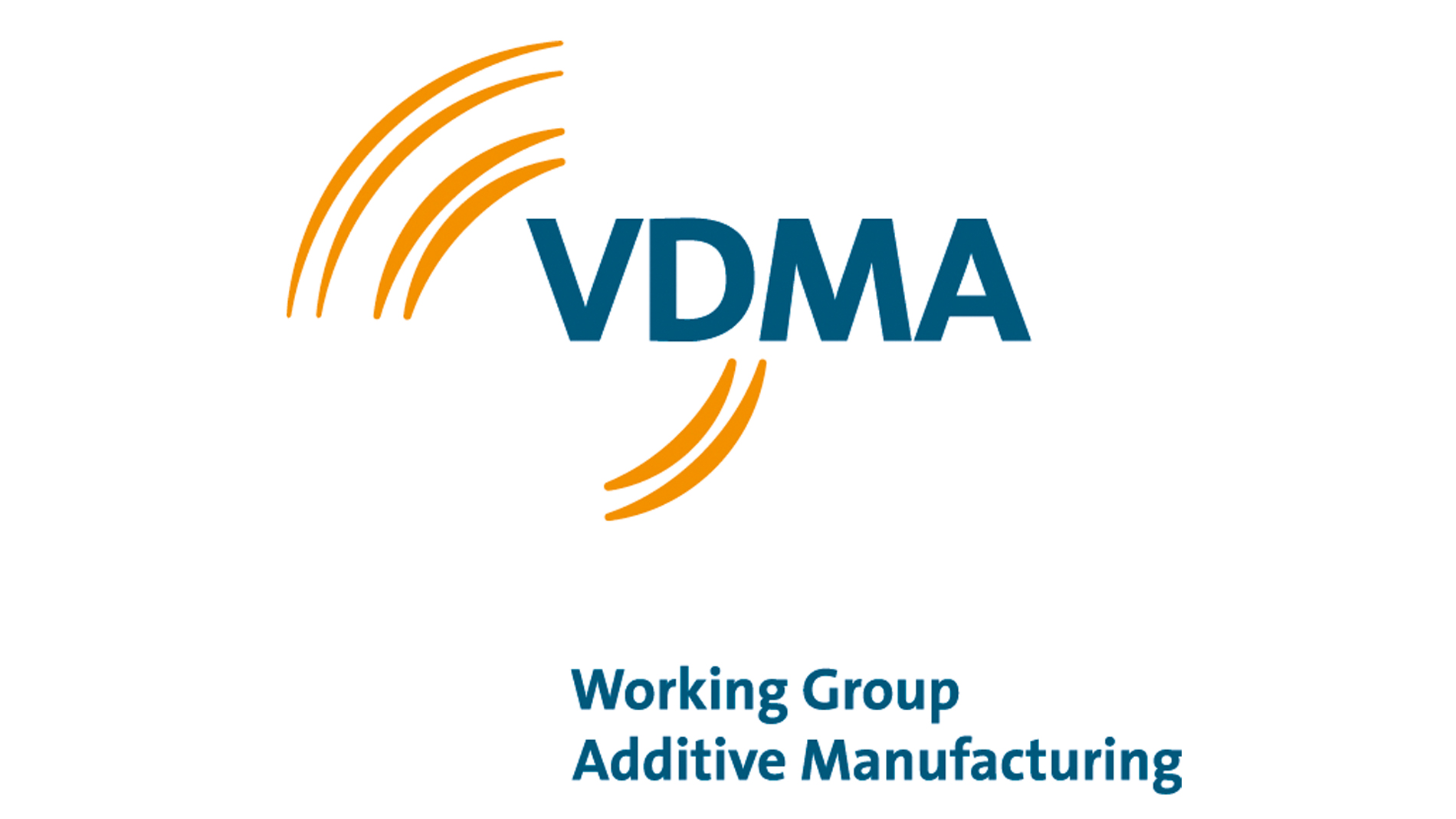 Within the Working Group Additive Manufacturing, Formnext's conceptual sponsor, about 200 companies and research institutes collaborate under the direction of the German Mechanical Engineering Industry Association VDMA. Here, plant engineers, component and material suppliers, industrial companies that work with metals and plastics, service providers in software, manufacturing, and processing, and numerous researchers all work toward the same goal: the industrialization of additive manufacturing techniques. And Formnext offers the ideal platform for this.
Media partners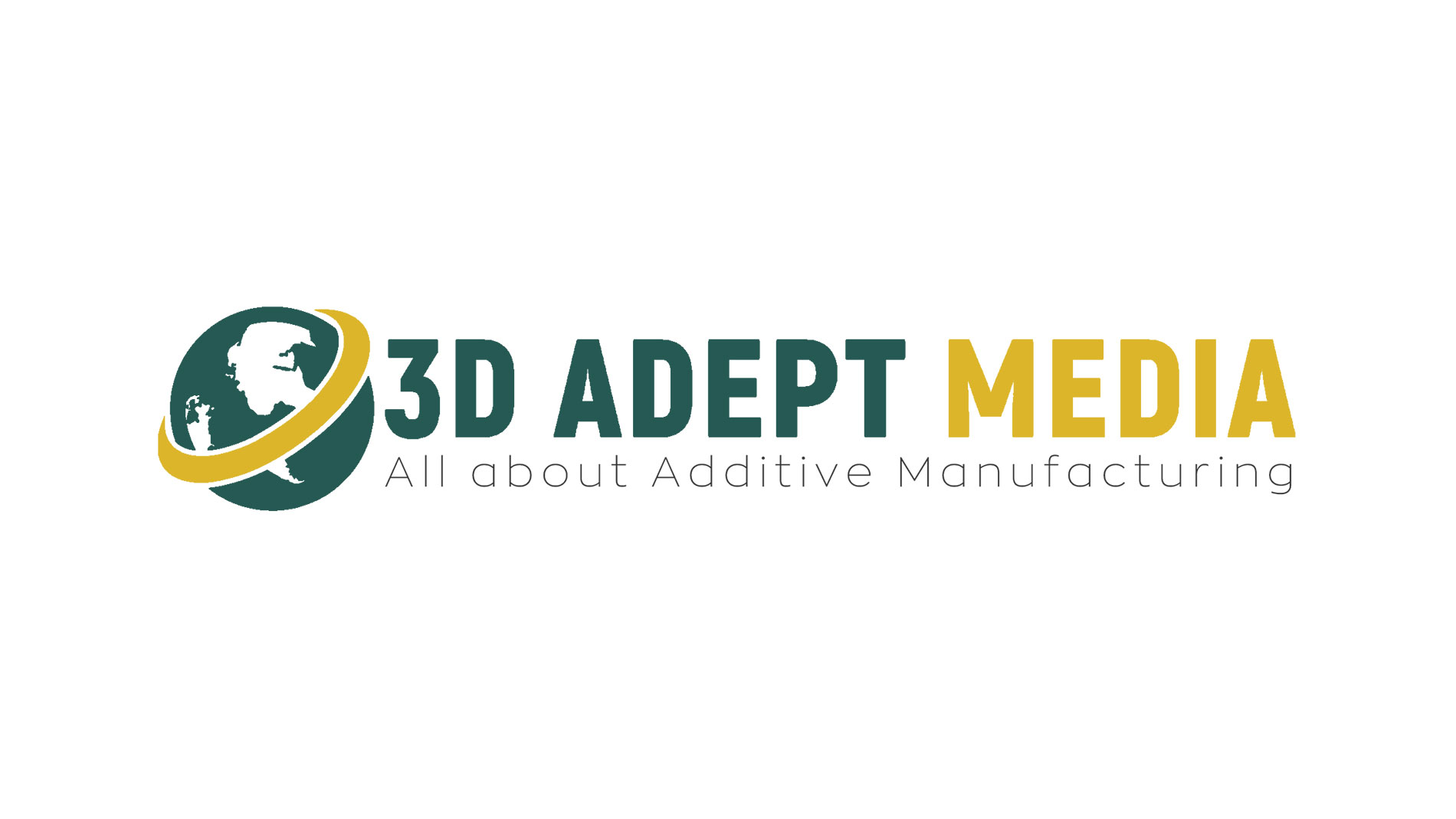 3D ADEPT Media is a global media company that tracks and analyses the latest trends in the additive manufacturing industry and in all vertical industries adopting AM technologies. As a source for high-quality, accurate, and timely additive manufacturing insights, we pride ourselves on delivering up-to-date information you can rely on through various digital and print resources.
This year at the Formnext trade press booth, you may pick up the September/October edition of 3D ADEPT Mag dedicated to sustainability. In this edition, industry leaders like Honeywell and Shell share insights into their use of AM technologies. The edition also discusses the current state of the AM industry when it comes to sustainability: a thorough and unbiased analysis from companies that have taken the leap on this journey, and areas for improvement they still have to explore to make this journey a successful one.
Subscribe here to receive the digital version of 3D ADEPT Mag.
3DPrint.com is a news organization dedicated to bringing you up to date on all the latest news from the 3D printing industry. We source and share the latest news and additive manufacturing industry stories through investigative reporting, interviews, and on-the-ground experiences through conferences, site visits, and hands-on information. Our professional team of writers are experienced and dedicated to their work.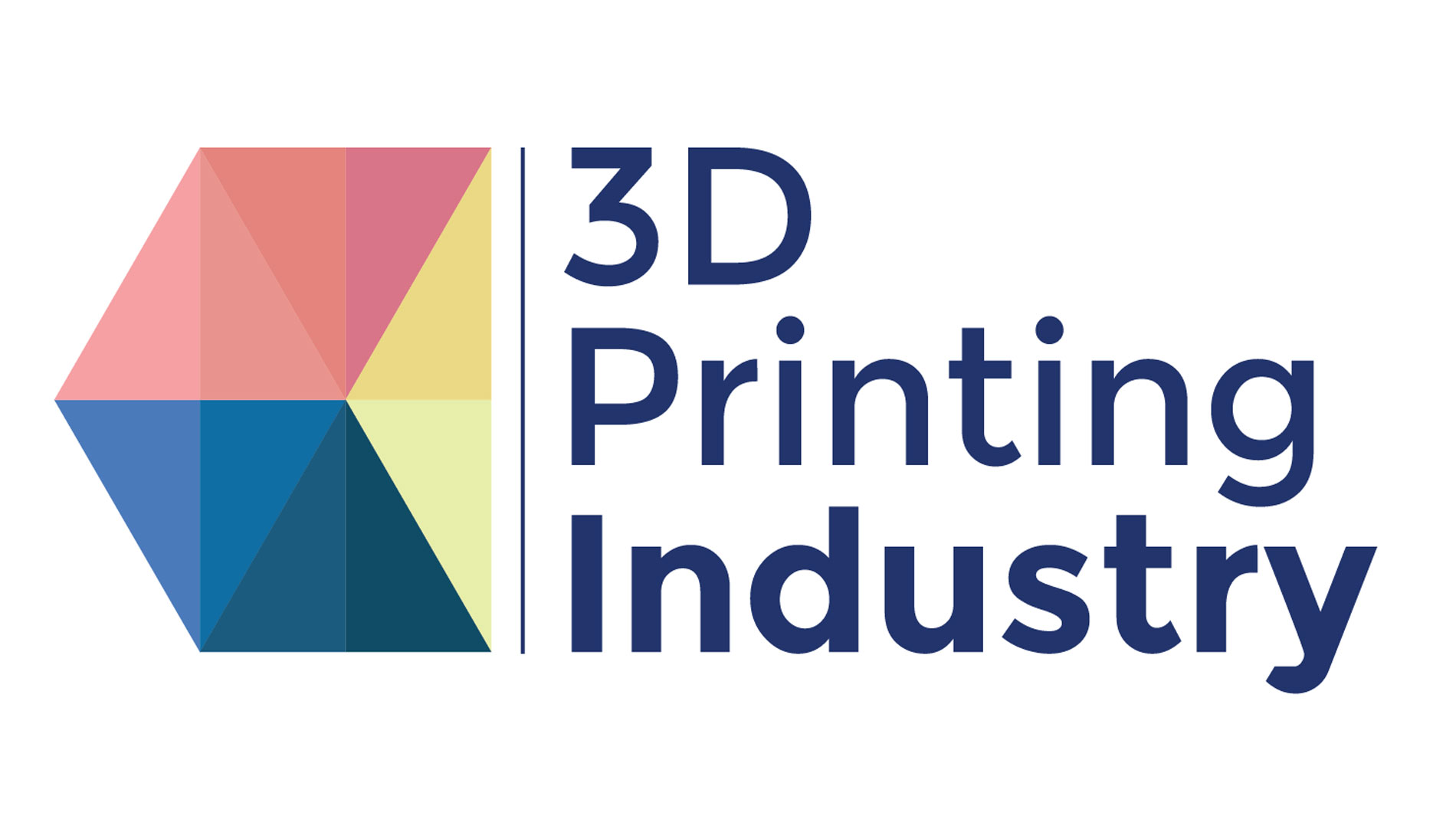 During the past decade, 3D Printing Industry (3DPI) has become the first choice for additive manufacturing news, insights, and analysis for a regular monthly readership of over 1.2 million people.
Industry professionals, decision-makers, sector specialists, and academics read 3DPI for the comprehensive coverage of the AM ecosystem we provide. Coverage that spans desktop to industrial, from materials to hardware, software, and scanning to academic advances.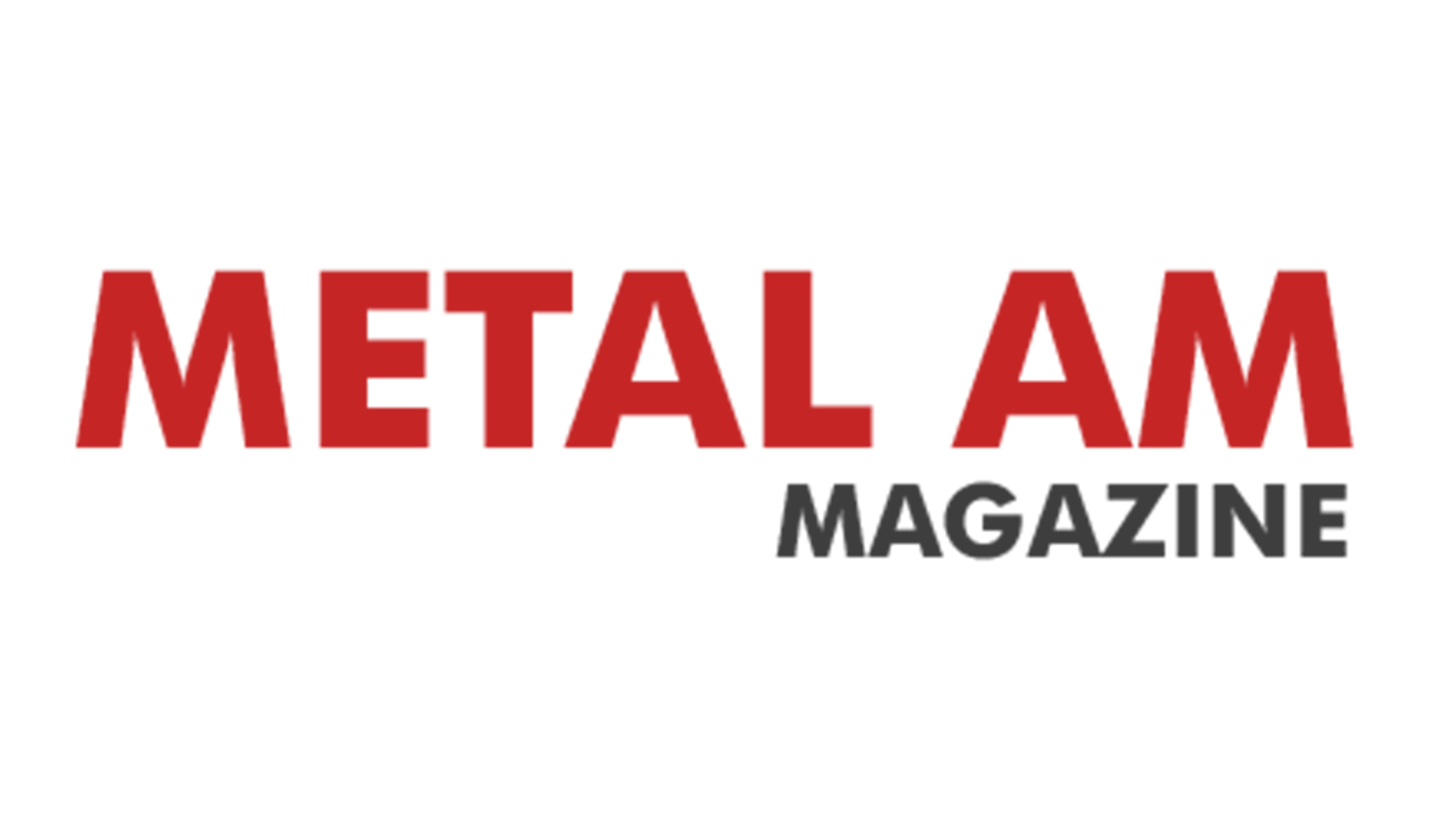 Metal AM magazine is a leading authority for those looking to discover the latest commercial and technical developments in the metal AM industry. We cut out the hype, kill the buzzwords and discuss the entire range of metal AM technologies. Available in both digital (for free) and print format (with the purchase of a subscription), our quarterly issues feature exclusive deep-dive articles, technical reports, latest industry news, buyer's guide and more. Additionally, our twice-weekly newsletters will help you stay informed as the industry grows.
Don't forget to also check out our other titles, Powder Metallurgy Review magazine and PIM International magazine: MIM, Binder Jetting and beyond.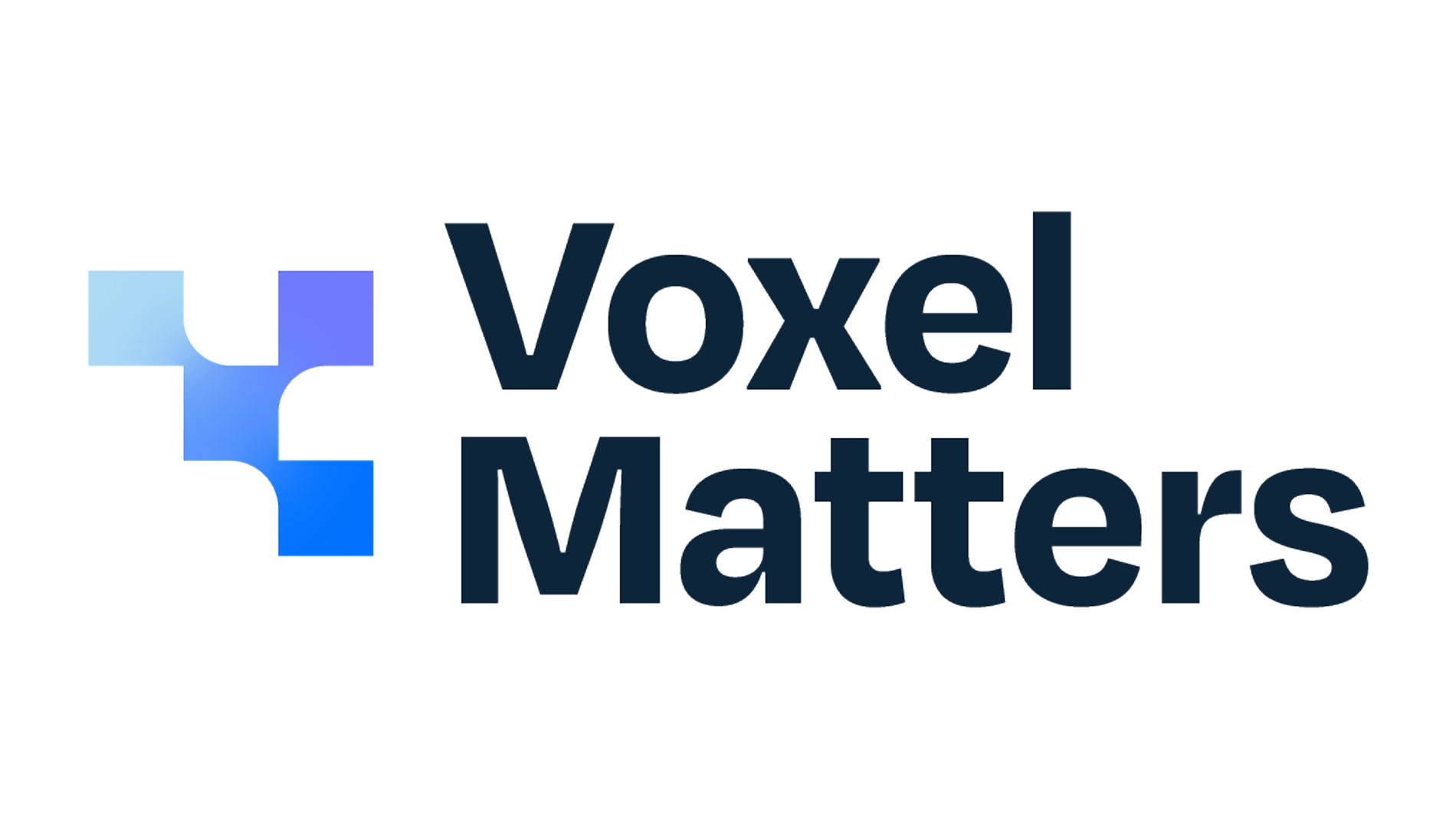 VoxelMatters a leading independent market intelligence company providing insights, market analysis and B2B media and marketing services to the AM industry. The company's mission is to track industry developments, decipher key trends and report on the insights that matter. Voxelmatters.com is a global editorial website that has become a trusted and influential resource for professional AM. The Italian version, Replicatore, is the leading editorial website for the Italian market. VoxelMatters also publishes a series of monthly VM Focus eBooks and hosts VoxelMatters Directory, the largest database of AM industry OEMs, suppliers, service providers and end-users.
Simply sustainable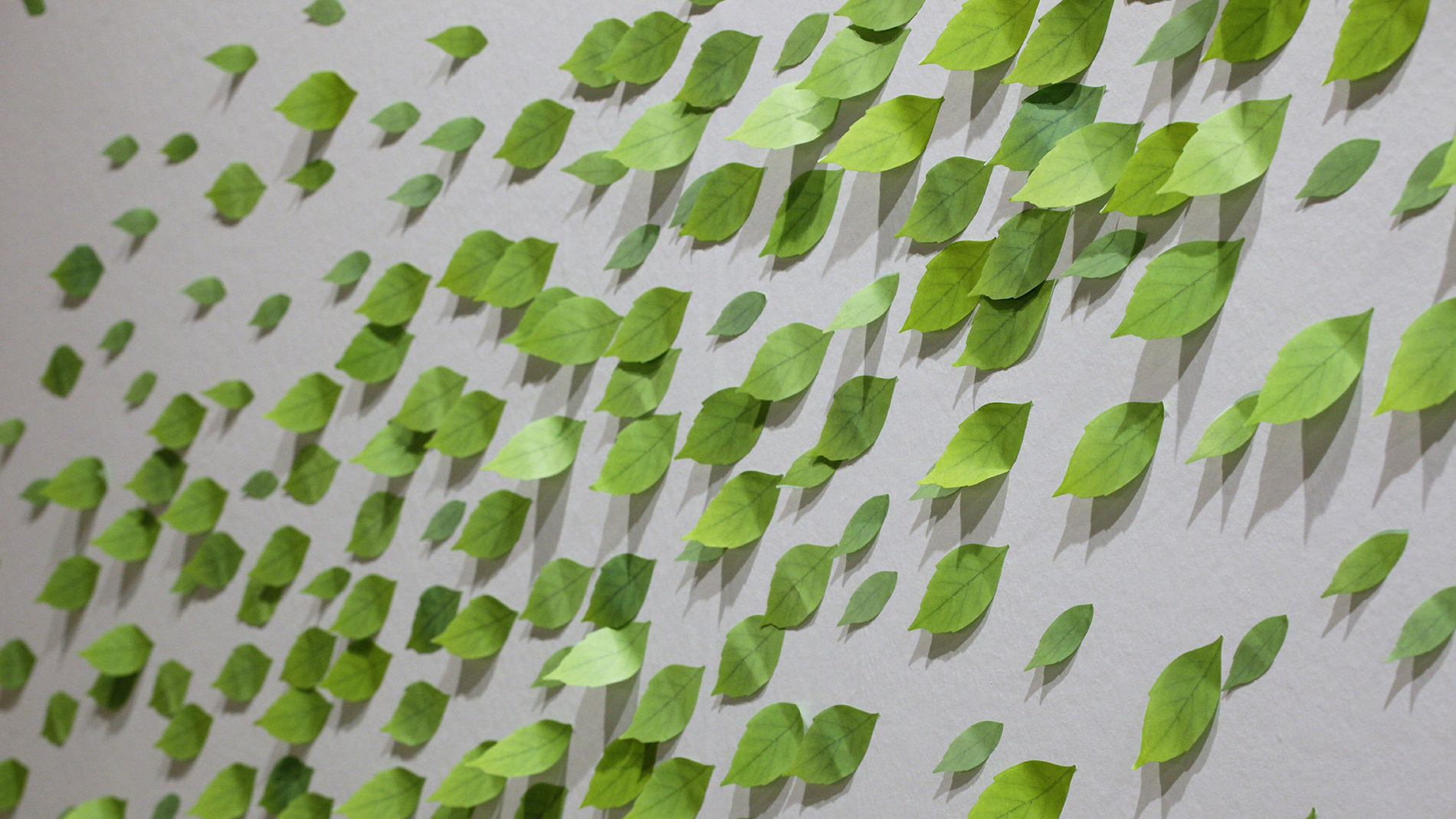 As an event of the Messe Frankfurt Group, Formnext is not only part of the first German trade fair company to become a member of the United Nations Global Compact in 2010. Formnext also has an exhibition center operator at its side whose strategic orientation has been determined by its sustainable business practices for decades. A particular focus, of course, is on the environment and sustainability.
The systematic separation and recycling of waste at the Frankfurt fair grounds is proving its worth, with up to 90 percent of the waste generated being fed back into the material cycle each year.
The photovoltaic systems on the site supply electricity for over 500 households.

In addition, of course, we use 100% green electricity.

The Frankfurt exhibition grounds are a green oasis in the middle of the city: More than 40 percent of the open space is unsealed. Lawns, shrubs and around 890 trees create a pleasant microclimate. More than 244 vines make Frankfurt one of the few cities with its own vineyard.

we produce all print media for Formnext on FSC-certified paper and we avoid environmentally harmful finishing methods as far as possible
we compensate the CO² emissions for the production as well as the distribution of the Formnext magazine by reforestation projects, e.g. with the help of natureoffice.com.
Of course, that is by no means all. You can find more information on our 4 fields of action Social Responsibility, Environment and Sustainability, Education and Science, and Sports and Culture, the 17 United Nations Sustainable Development Goals, and Messe Frankfurt's Sustainability Report here:
Value-based approach – Messe Frankfurt's identity and outlook