For your entry into 3D printing: the seminar series Discover3Dprinting.
not(e)WORTHY!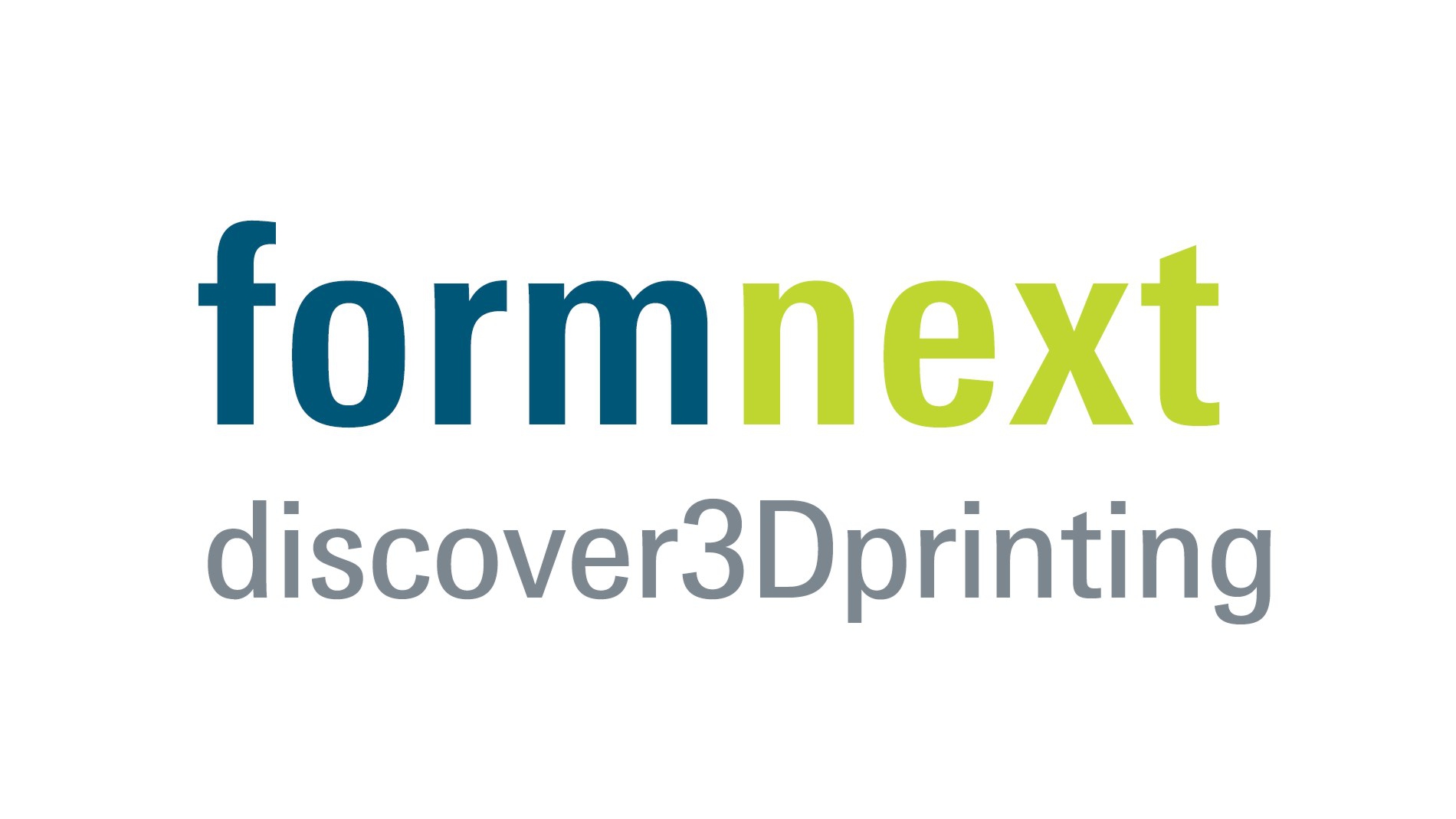 What is 3D printing and additive manufacturing and how does it work?
Should I consider 3D printing for my production?
Can I make money with it?
Where to get examples about obstacles, experiences and successful implementation?
What are the first / next steps to get started?
Have you ever asked yourself one of these questions? If you have, you should participate in this seminar.
"Brief but comprehensive introduction into the topic, clarifies terms and technologies, helps to evaluate the potentials for one's own business."
"Profound and hands-on overview of current AM technologies and applications, presented in a very easy to follow style. Also included actually manufactured small parts that were distributed in the audience for us to touch and inspect closely. Highly recommended seminar."
"The seminar gives an overall view of the state of the art of the AM technology, its application and challenges, giving enough knowledge to decide whether or not to deepen the study of this business opportunity or not."
Independent specialists from ACAM – Aachen Center for Additive Manufacturing will give answers for your entry into the world of 3D printing.
The seminar Discover3Dprinting is for you, if you consider the inclusion of additive manufacturing into your production process, but do struggle to find access to the technology.
What topics to expect:
The next big thing - Hype, benefits and typical business cases

Technology overview - What is possible with today's technologies?

Applying AM profitably - Success and failure stories

AM for your sector - Concrete approaches and new ideas

After each event, the presentation will be available to all registered seminar participants.
Afterwards, participants will have the opportunity to discuss specific questions in more detail with ACAM specialists in an individual consultation and discuss further topics with the corresponding exhibitors on their tour of the fair.
every day from 16 - 19 November 2021, 9:30 - 11:30 a.m.
Tuesday, 16 November 2021 and Thursday, 18 November 2021 in German
Wednesday, 17 November 2021 and Friday, 19 November 2021 in English
Standards Forum at Formnext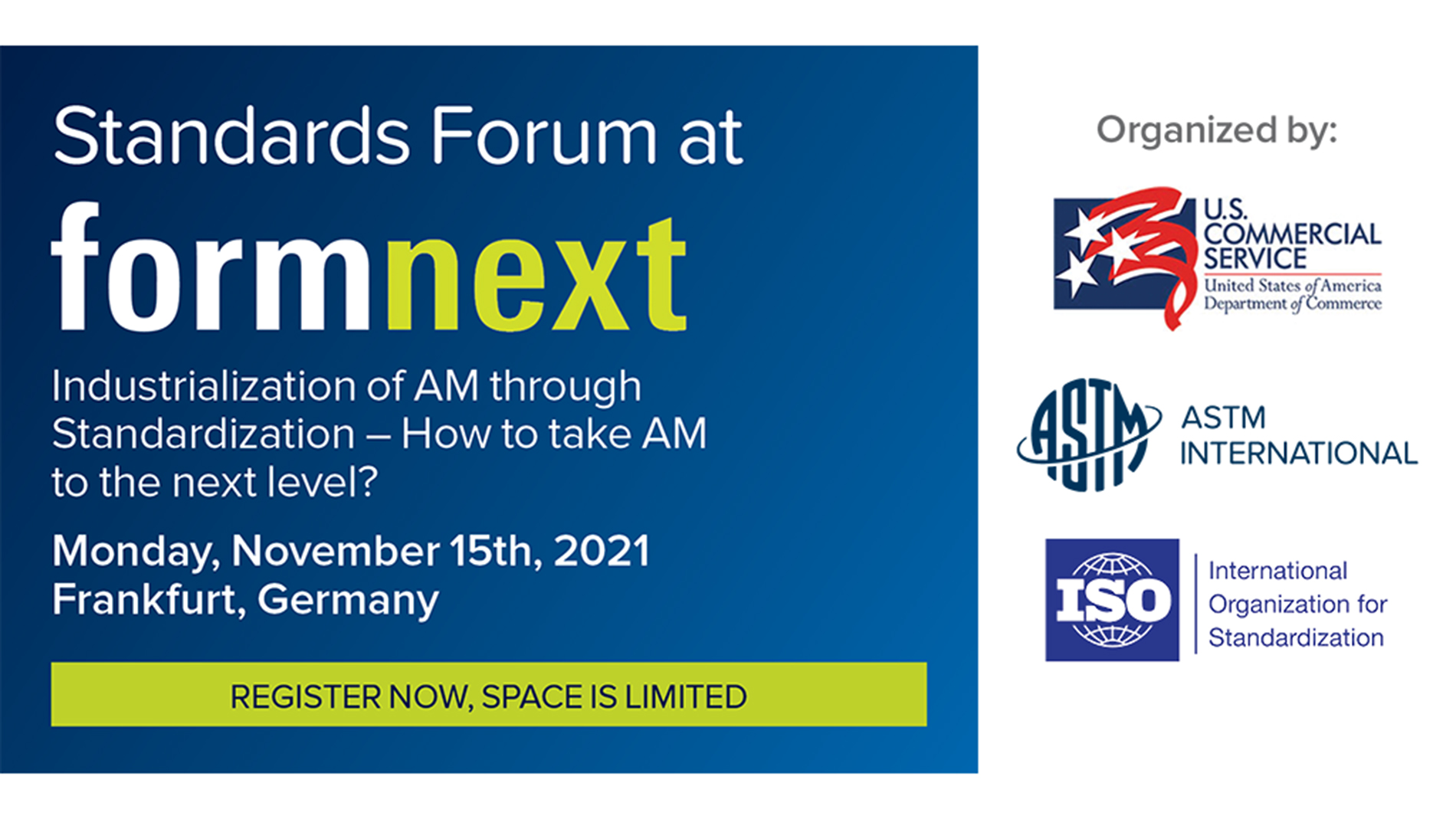 Industrialization of AM through Standardization - How to take AM to the next level?
This one-day workshop at Formnext 2021 will allow attendees to understand how standards impact the industrialization of AM and how you can leverage the standards for various AM applications across different industry sectors. Presentations, panel discussions, and break-out sessions in the workshop include topics that cover:
Status on AM standards, general industry perspective on AM standards,     

Industry-specific perspectives,

Standards needs specific to industry sectors such as medical, automotive, energy, oil & gas, and construction.

Standardization challenges
The discussion will also focus on the standards needs in advanced areas such as Digitalization, Automation, and Rapid Qualification and Certification methods for AM.
Day pass to Formnext included with registration
Learn more and registration
The workshop is open to all engaged in AM activities, including executives, managers, AM engineers, and technicians from industry, research institutes, academia, and government agencies. 
This is an excellent opportunity to understand and appreciate how AM standards have been used across different industry sectors. You will get first-hand information from the industry leaders who are effectively using standards in their AM operations. The panel discussions and break-out sessions allow you to interact with industry experts about the standard practices and methods to overcome challenges in the implementation of AM.
9.30 a.m. - Registration
9.45 a.m. - Welcome Remarks
10 a.m. - Keynote Addresses
11 a.m. - Presentations
1.10 a.m. - Lunch Break
2 p.m. - Panel Discussion
3 p.m.- Break Out Sessions
3.45 p.m. - Panel Discussion
5.45 p.m. - Closing Remarks