Winner Start-up Challenge 2023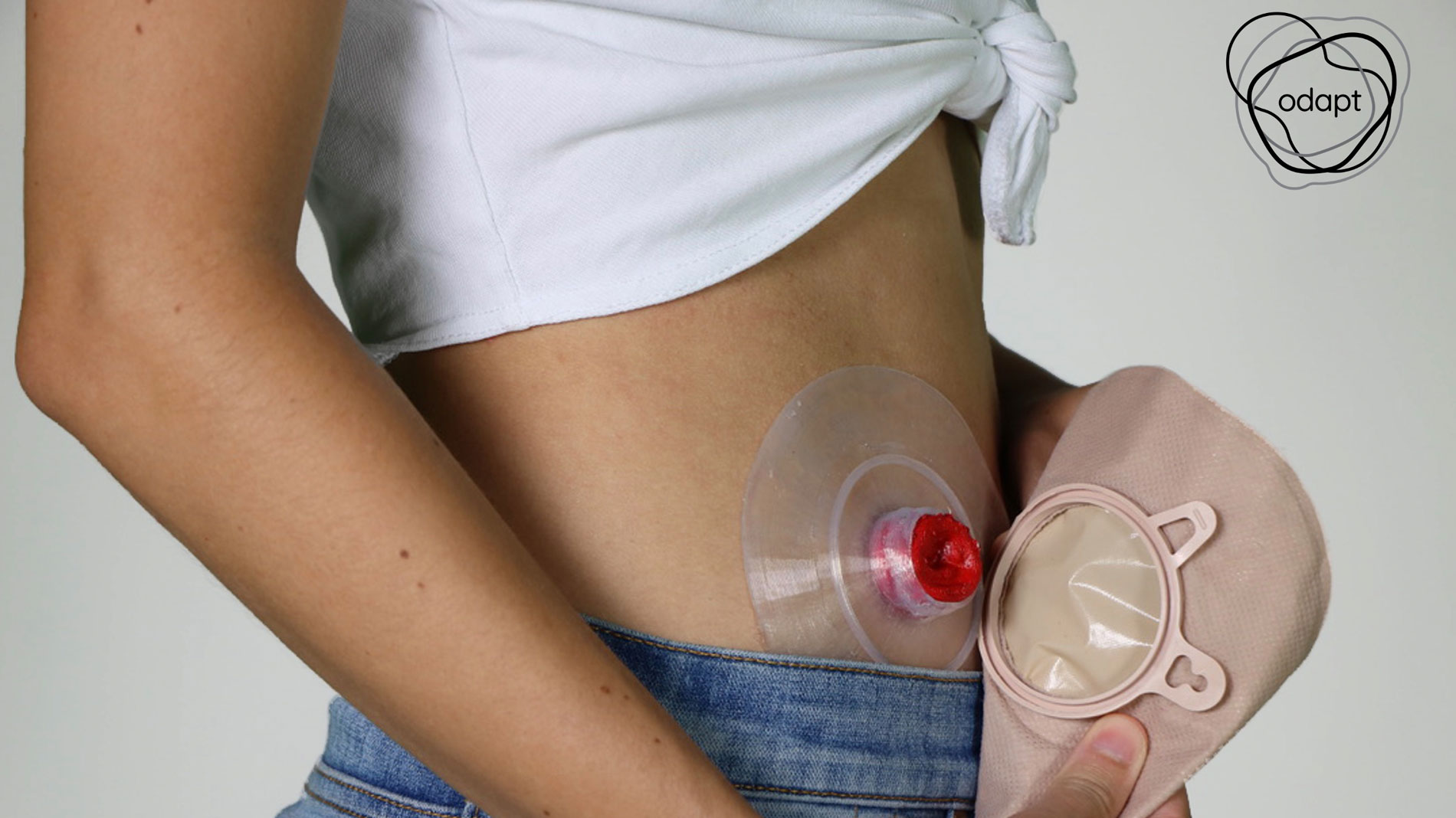 Odapt is a medical device designed to solve the problem of ostomy bag leaks by using a 3D-printed wafer entirely personalized to the user's anatomy.
Odapt differentiates from existing products in four key points:
Customizable: Instead of having to manually cut and fit the wafer, users have one that is already perfectly adapted to their anatomy and ready to use.
Universal: Odapt is the first "universal" wafer that can be used in combination with any pouch brand and model existing in the market. We adapt the anchoring system of Odapt to fit the preferred pouch used by the user.
Easy to use: Currently, ostomates need to measure their stoma, cut the wafer manually and remove adhesive strips. This process can take around 30 minutes for experienced users and can be very overwhelming, especially for the elderly. Due to the lack of customization, users can suffer leaks and cuts in the stoma. With Odapt, we propose a simpler way of using the wafer, which is already adapted and cut to the perfect shape of the stoma and that is ready to be used.
Sustainable: People change their wafers every 2-3 days, some do it even daily. This creates a huge quantity of medical, non-recyclable waste. With Odapt, we eliminate this waste, with a reusable wafer that can last for months and can be easily disinfected by washing it with soap and water, for a quicker operation, or boiling it, for a more thorough disinfection, and for continued use.