Winner Start-up Challenge 2019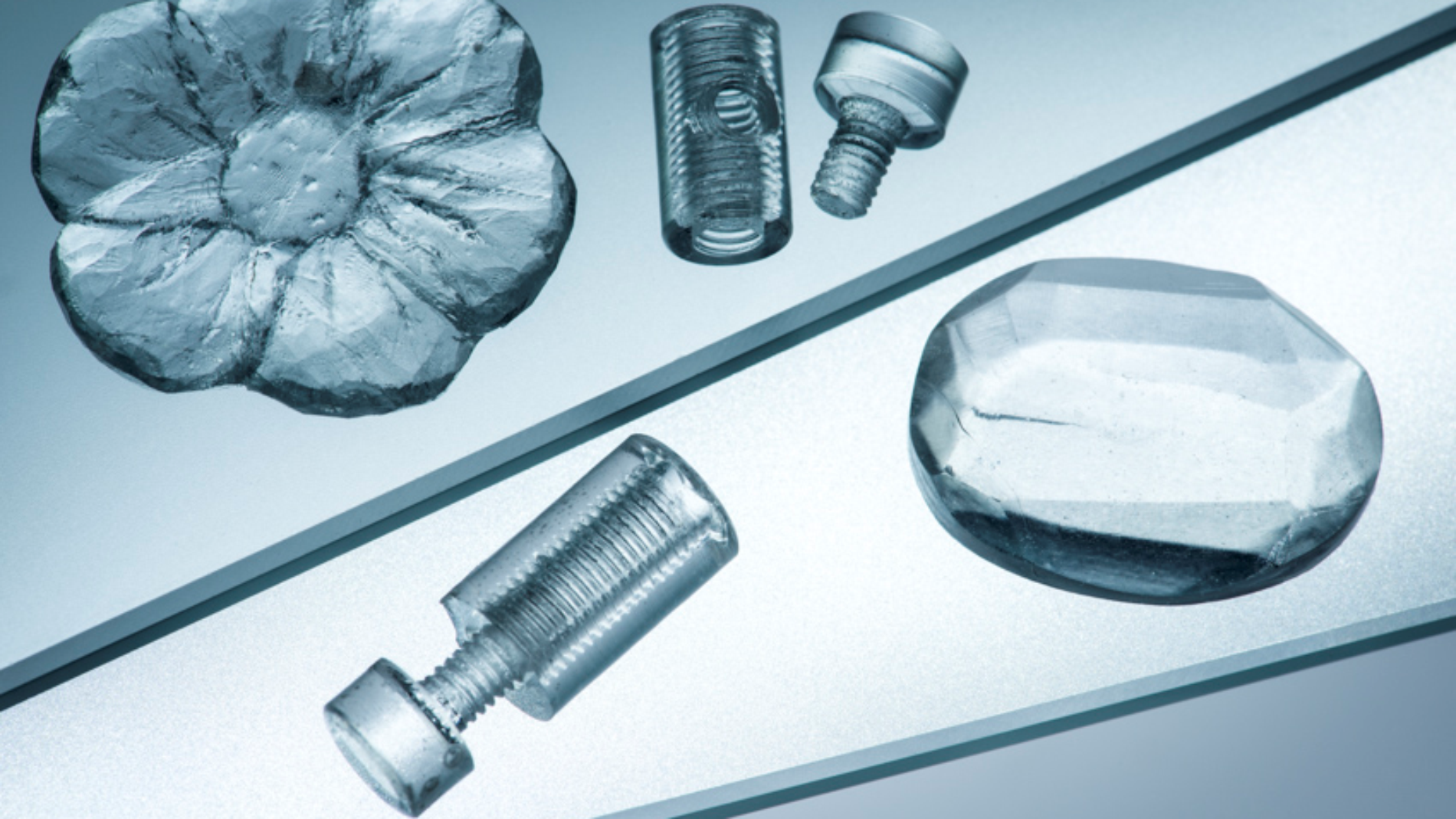 Glassomer enables 3D printing of transparent glass for the first time. For this purpose we have developed new materials - the glassomers. These materials can be processed with conventional plastic 3D printers.
The printed components are then converted into a highly transparent quartz glass in the oven. The resulting glass is chemically and physically indistinguishable from commercial quartz glass.
We offer glassomers for stereolithography, subtractive procedures and polymer replication.  We also carry out feasibility studies and research projects for our customers. The technology is used, for example, in optics and data transmission, chemistry, jewellery and container glass industries.
Formnext is the leading exhibition on additive manufacturing and is a great plattform to present our new development in the 3D printing business of glass. We are excited to find out about the latest trends and to impress the customers with our 3D printed glass parts.