Text: Thomas Masuch, 11 Seprtember 2023
By 3D-printing building structures from plastic and sawdust, the Danish start-up WOHN aims to significantly improve the carbon footprint of house construction.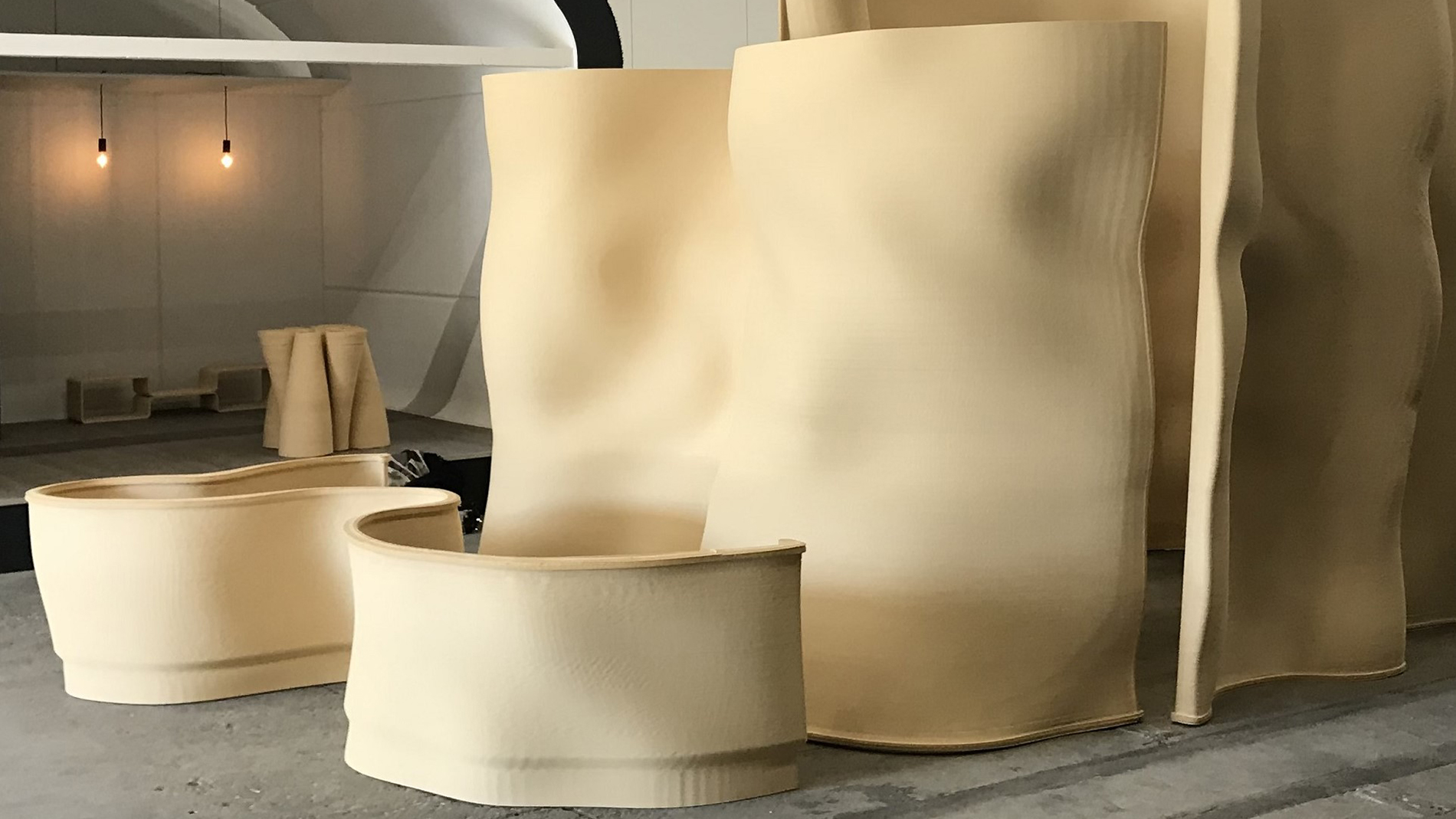 After a few sentences, most conversations with Morten Bove inevitably return to the topic of sustainability no matter what question you asked before. The topic seems to be really close to the heart of the 55-year-old, who states with conviction: "We are the generation that can save the climate and the world." 
Bove is not an idealist, however, but an entrepreneur with clear ideas. He's all about making a real impact. "For that, you need a good product. If the product doesn't outcompete the incumbent offerings, maybe the climate believers will buy it, but it will always be niche," he points out. "To make a real difference, you need volume and mass adoption."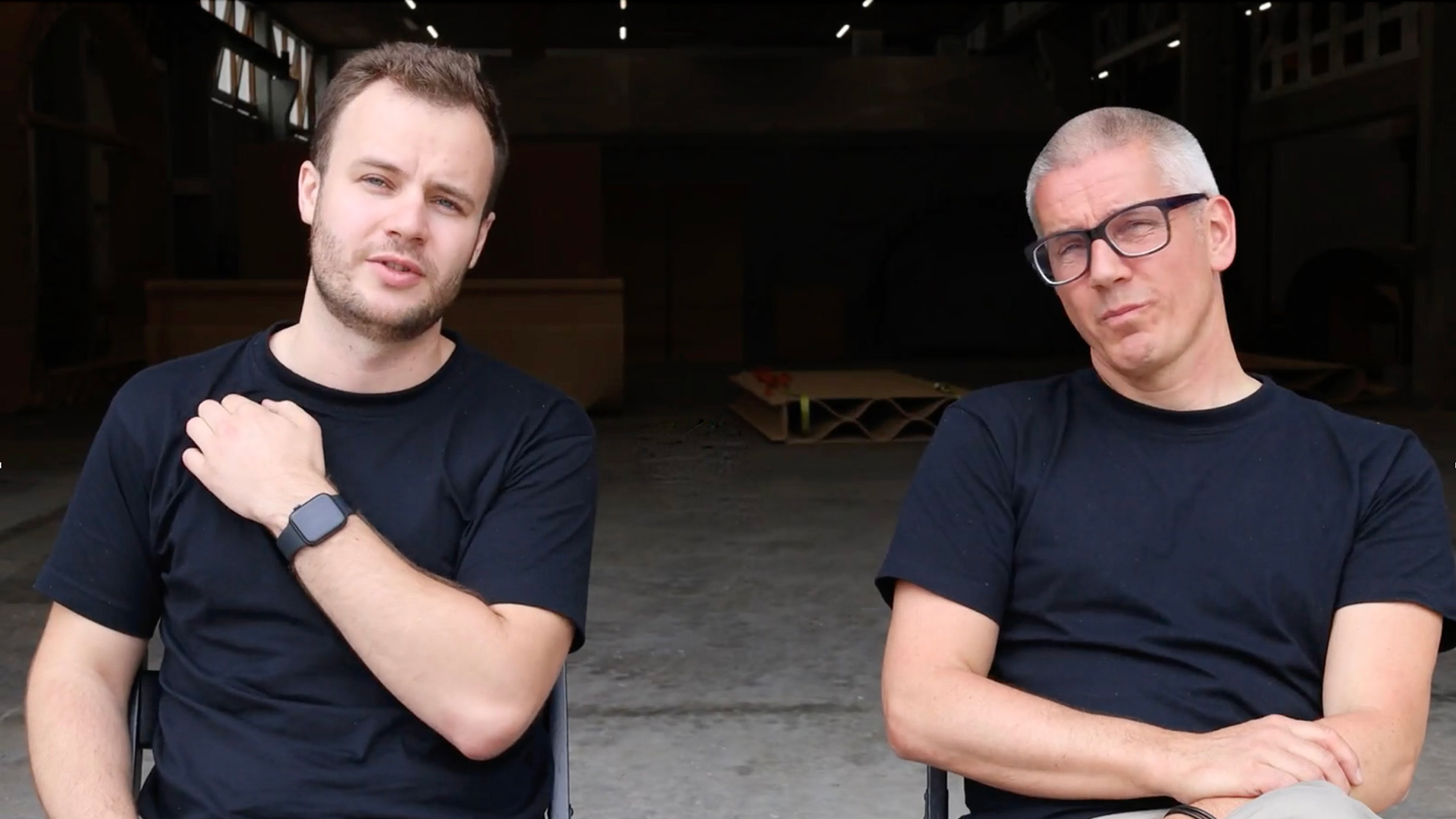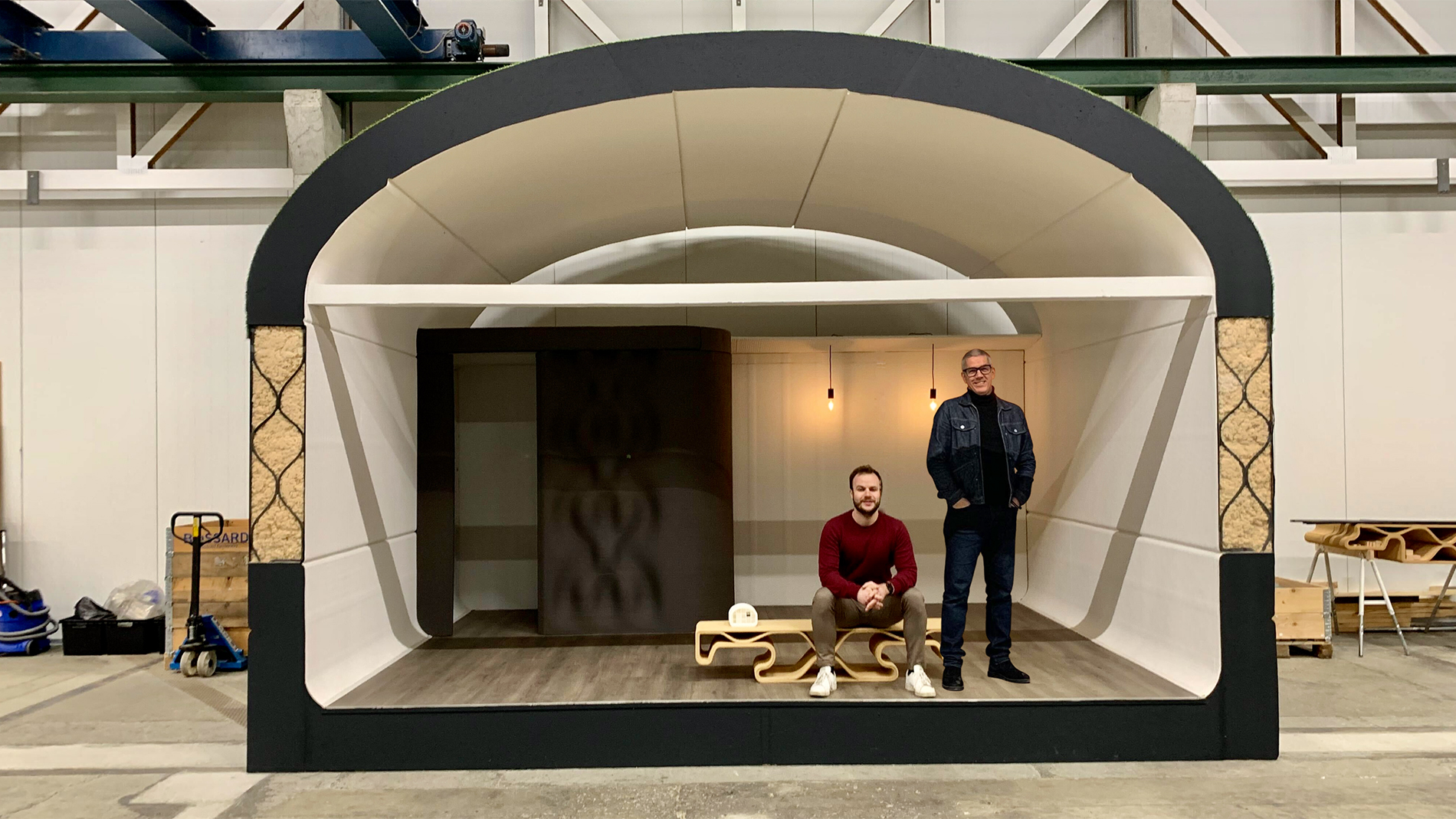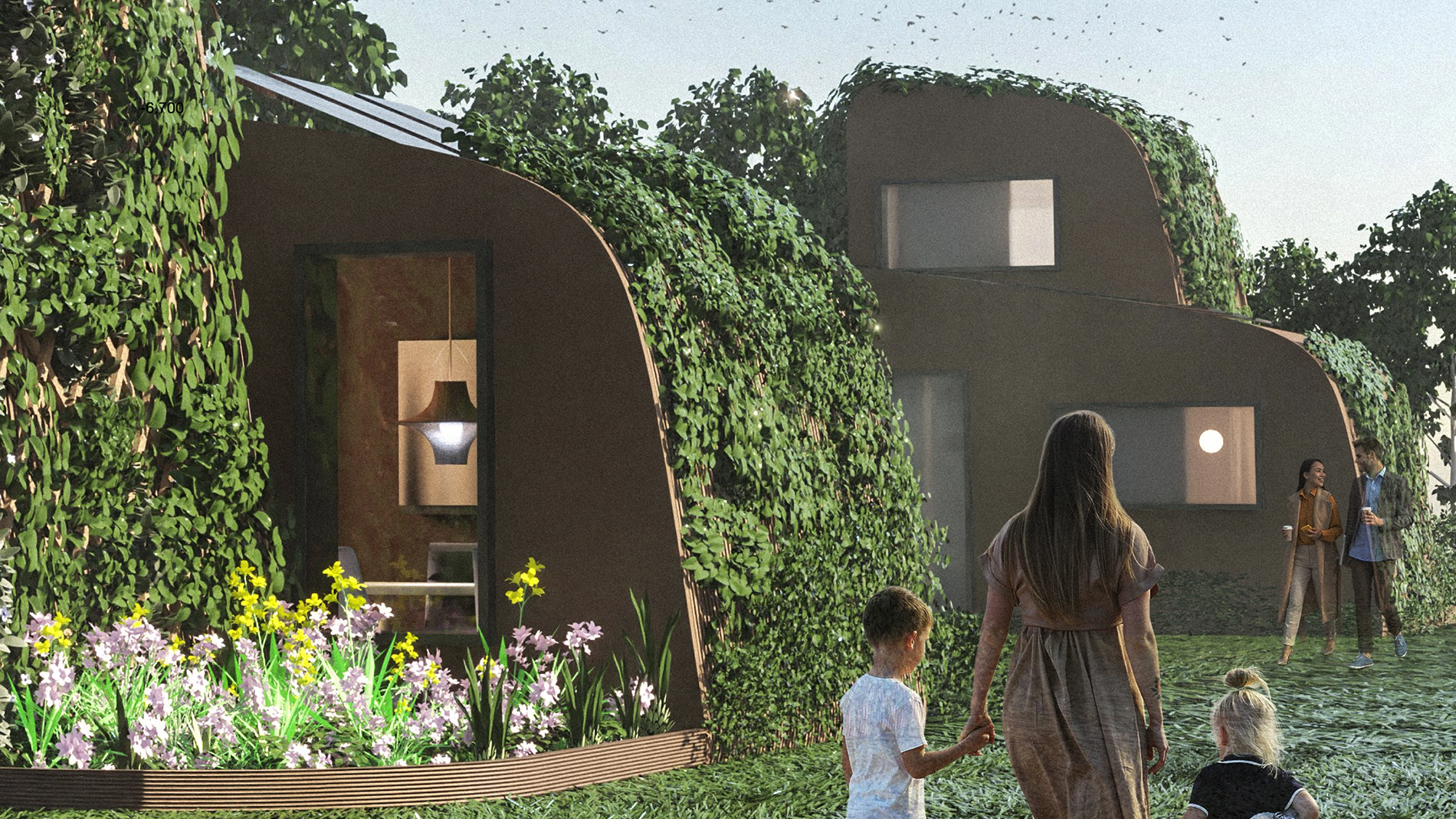 Matúš Uríček and Morten Bove want to make building more sustainable. Images: WOHN
With his startup, WOHN, Bove has developed 3D-printed load-bearing structures for home construction and so-called "grand structures" for special-purpose applications. He says this is sustainable in a number of ways: a mixture of sawdust and recycled plastic is used as the material, and the structures are also comparatively lightweight and can later be produced locally wherever needed. According to Bove, the solution can reduce the carbon footprint of home construction by 90%.
Bove founded WOHN together with Matúš Uríček, who wrote his thesis on the 3D printing of modular housing at the University of Alborg in 2020. Friends had brought the two together after hearing them both go on and on about their sustainable ideas. "But we didn't really get going with our startup until 2021," Bove explains. An initial round of seed funding followed shortly thereafter, enabling the creation of an initial prototype and further material experiments. A second prototype with a revised design is currently being created on the WOHN's 6x6x4-meter gantry machine, which it custom-developed along with an extruder. 
Driving sustainability forward
At present, Bove (sales and marketing) and Uríček (technology) are still working in tandem on all the challenges facing the startup, whose opportunities continue to grow. Following a number of media reports, including on regional Danish television, the company already has orders and requests for more than a hundred home modules. It soon plans to hire additional employees to fulfill them. "We also want to switch from the gantry to a robotic arm platform, which will give us more design freedom and flexibility," Bove explains.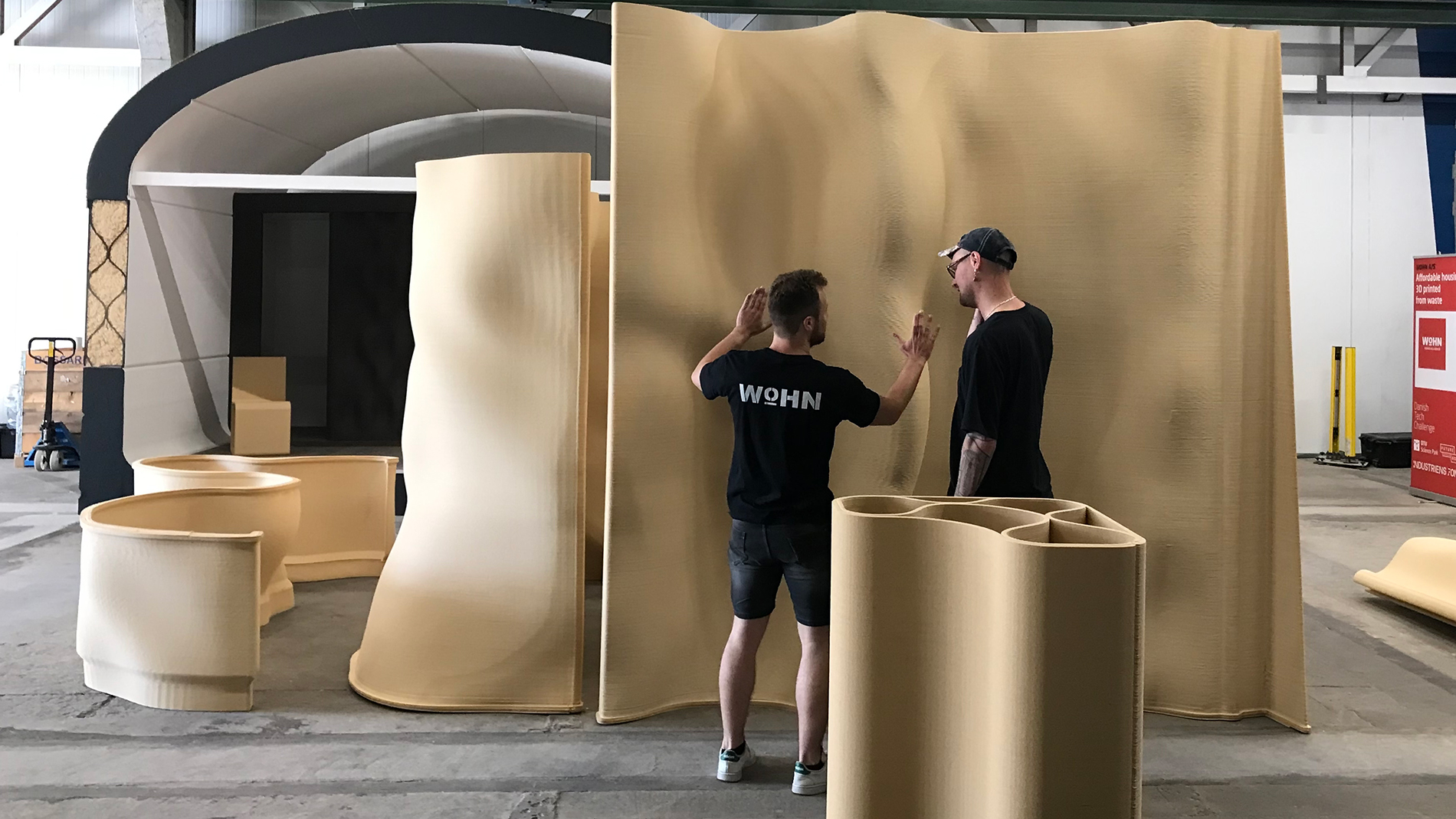 Upon commencing production, the startup plans to push its own sustainability metrics even further. Its sawdust, which makes up half or more of its secret material recipe, is currently still being acquired from Sweden, while the recycled plastic comes from Germany. Both are to be sourced from the Danish market as soon as possible. This won't be easy, though: in contrast to its Scandinavian neighbor, Denmark barely has a wood industry, and the recycling rate for plastic in Denmark is only around 23 percent (as of 2020).  
Bove nevertheless believes that WOHN, which is based in Herlufmagle about 80 kilometers southwest of Copenhagen, is well positioned in Denmark. Here, automated construction processes are compensating somewhat for the shortage of skilled workers in the country. "Sustainable thinking is also widespread here, even if some solutions seem like greenwashing," Bove adds. "The younger generation in particular is leading the way and has a high awareness of these topics."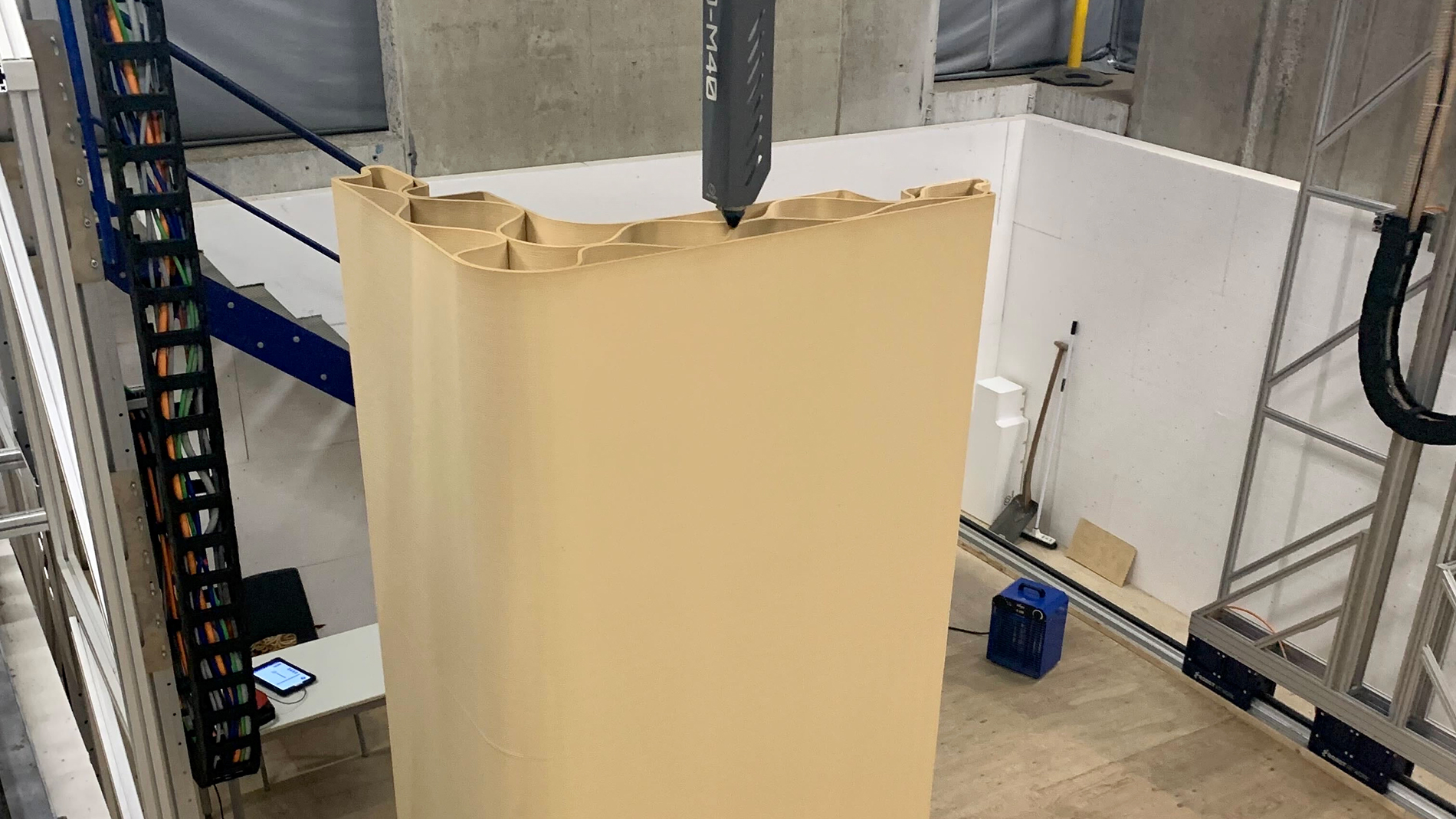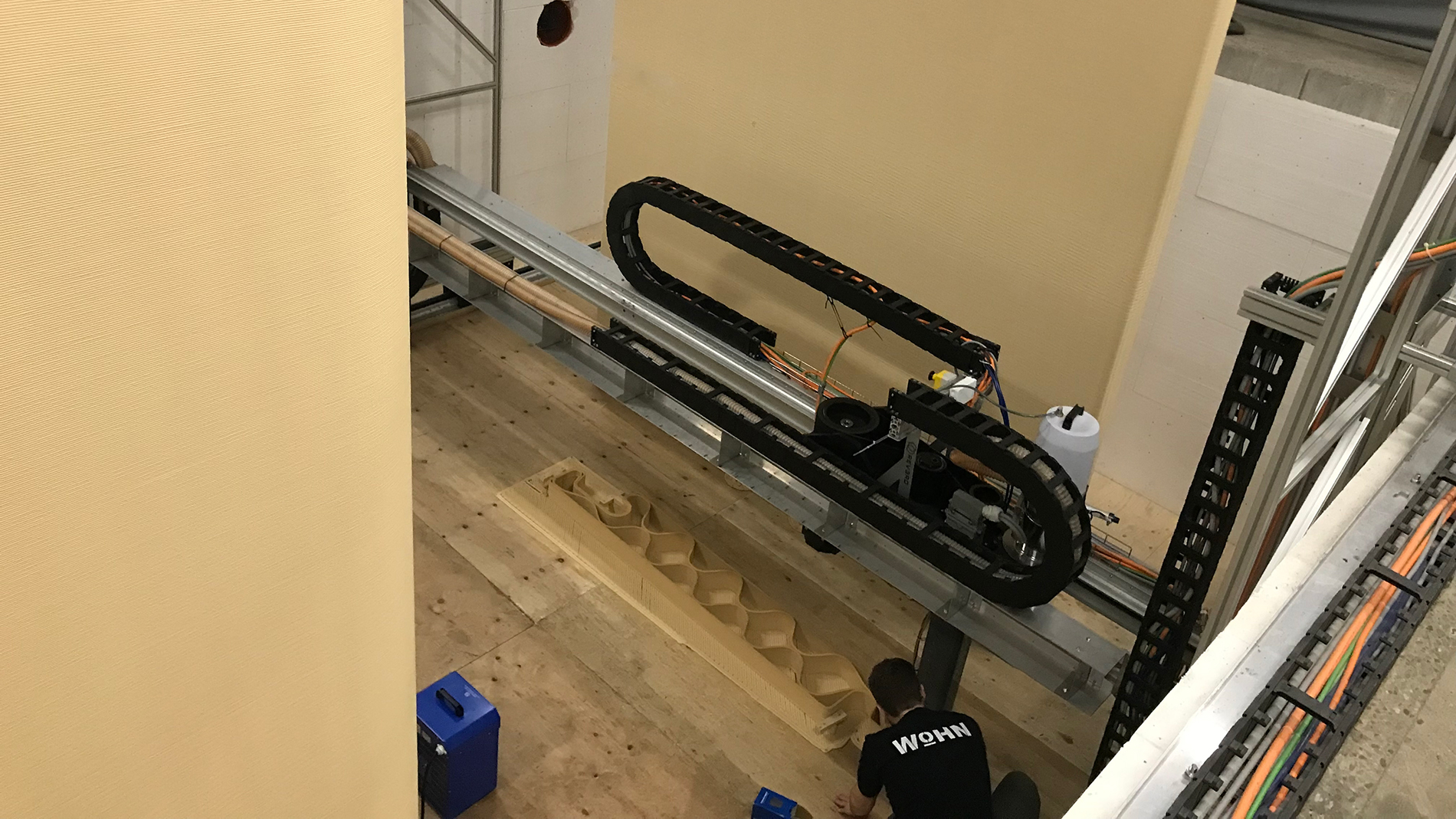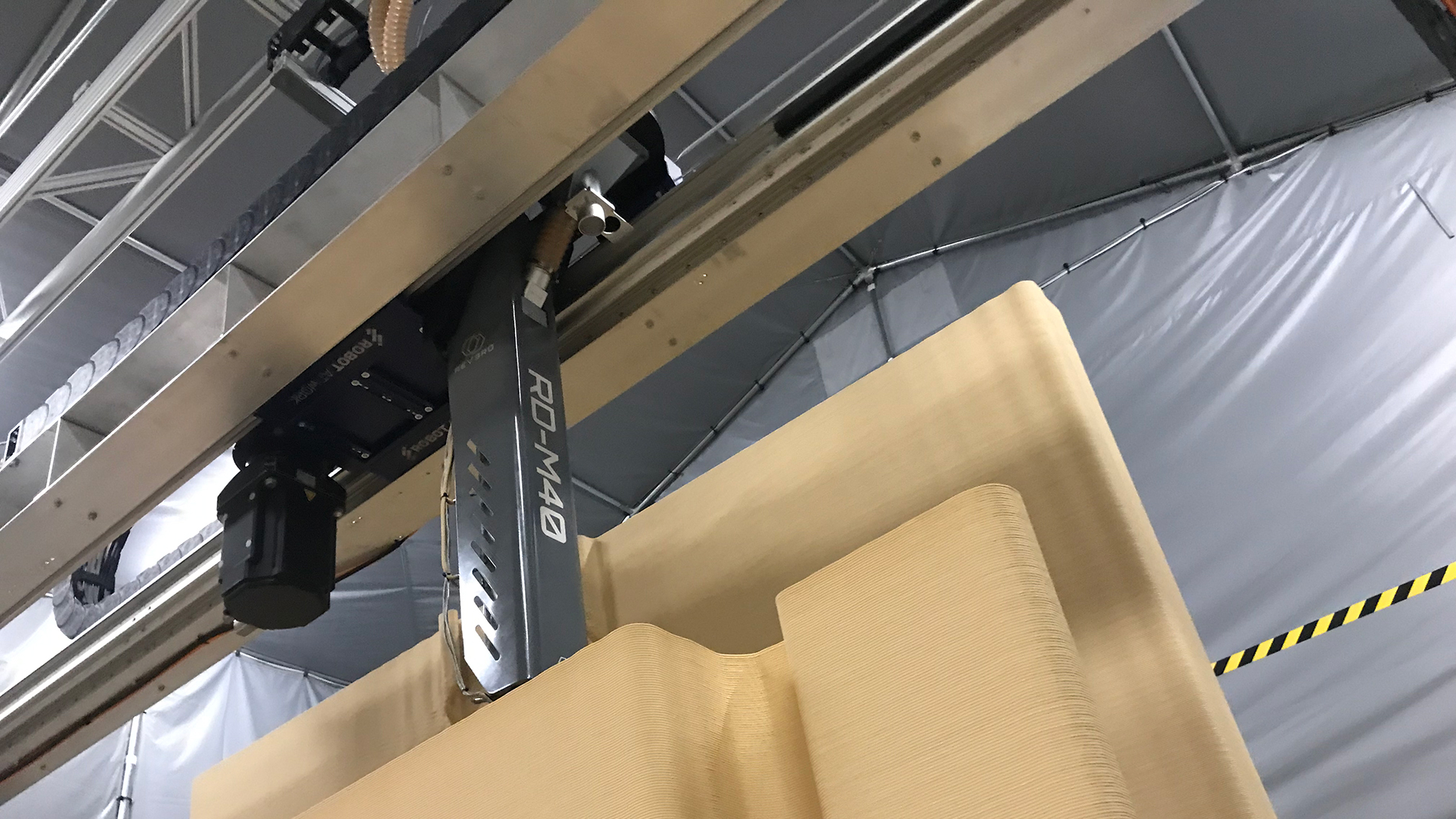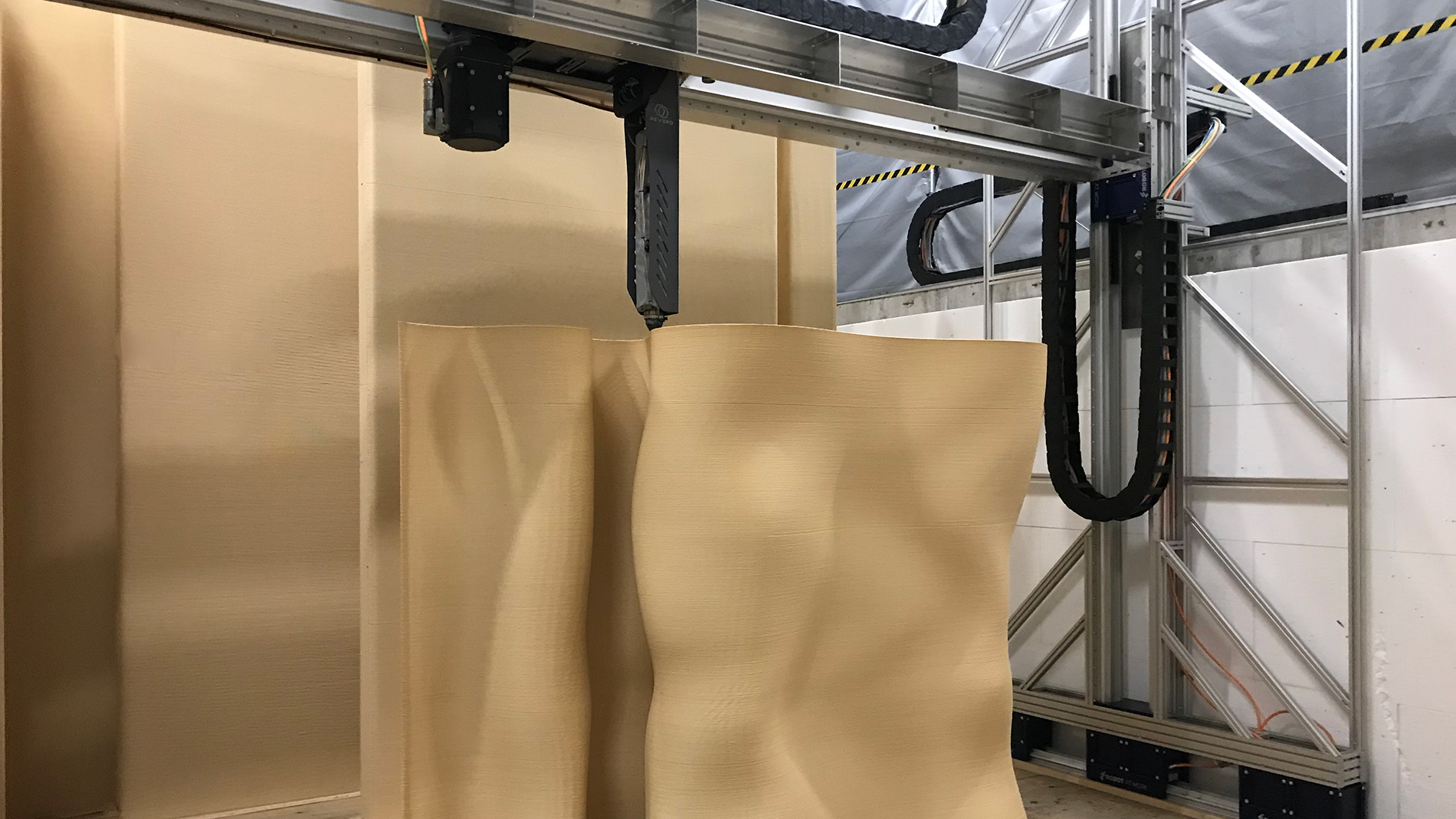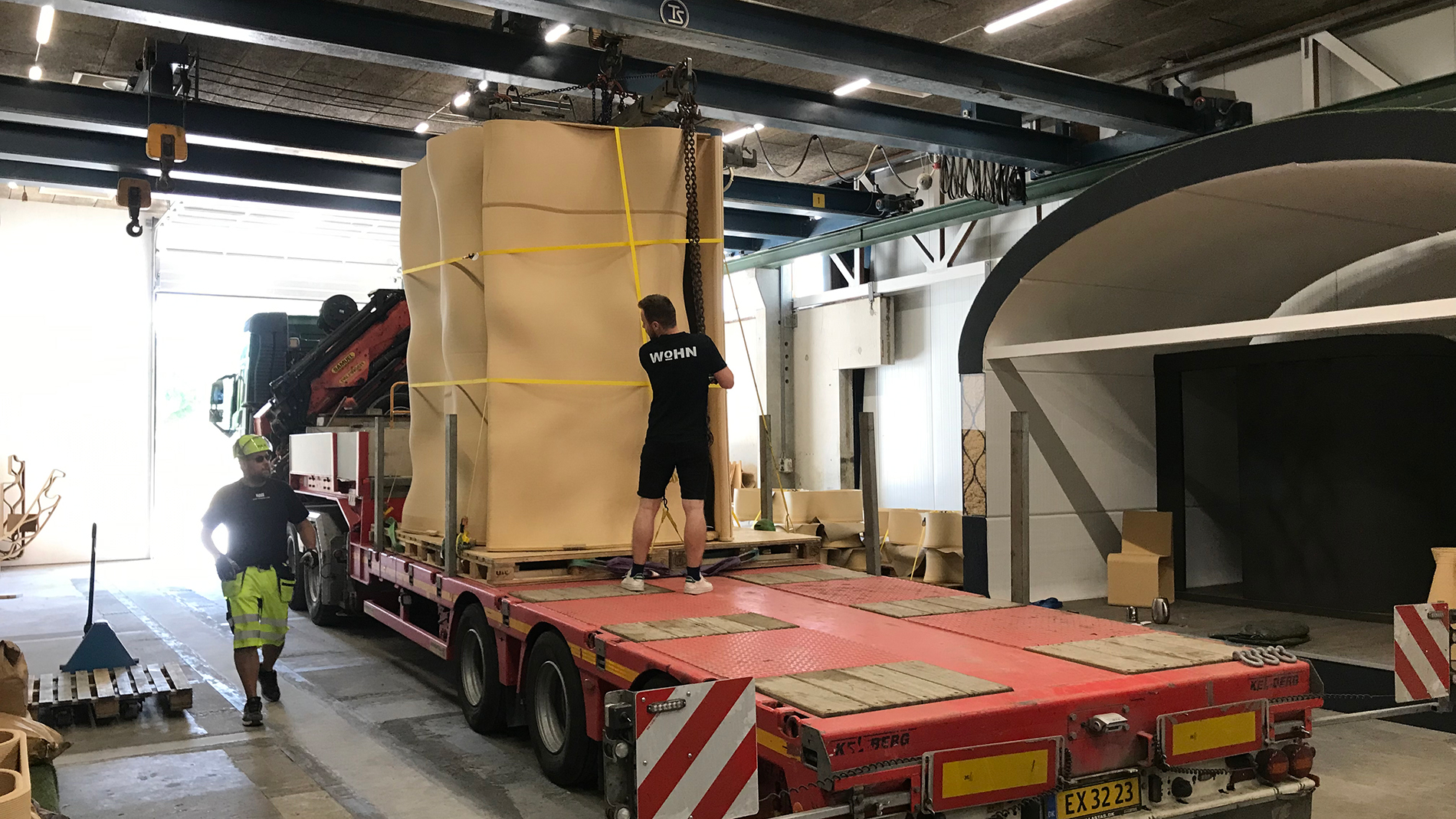 Production and Shipping. Images: WOHN
Younger homebuilders also happen to where Bove is placing his hopes for his company's business prospects. In sales, he has primarily had discussions with project developers, but also with construction companies and builders. Meanwhile, Bove wants to do nothing less than declare war on building practices that use concrete and produce a large amount of CO2. "The traditional construction industry is the best opponent for us because their arguments and metrics will always be defeated," Bove proclaims.
FURTHER INFORMATION:
To learn more about the about the material extrusion process check out the AM-Field-Guide. 
Tags
Sustainability
Construction and architecture