Text: Thomas Masuch, 30 October 2023
In cooperation with the Hamburg-based artistic duo SUTOSUTO, Formnext is presenting a special showcase dubbed the AM Art Space for the first time.
The idea was born around eight years ago, but it eventually took nearly six years to realize the first model of the project: a peace symbol made of 190 hands. This impressive work of art was on display in Hall 12 during last year's Formnext, and based on the overwhelmingly positive reception, the Hamburg-based duo SUTOSUTO (Thomas Koch and Susanne Dallmayr) will be back in their own 63-square-meter space to exhibit a selection of their creations, which feature intriguing combinations of painting and 3D printing. 
To complete their two-by-two-meter peace symbol, Koch and Dallmayr began exploring the possibilities of AM and have since amassed an amount of expertise (in everything from design to post-processing) that astounds even the most seasoned 3D-printing pros. "Lots of people asked us whether it was really 3D-printed; they couldn't believe that such refined surfaces were possible with an object of this size," says Koch, recalling last year's event.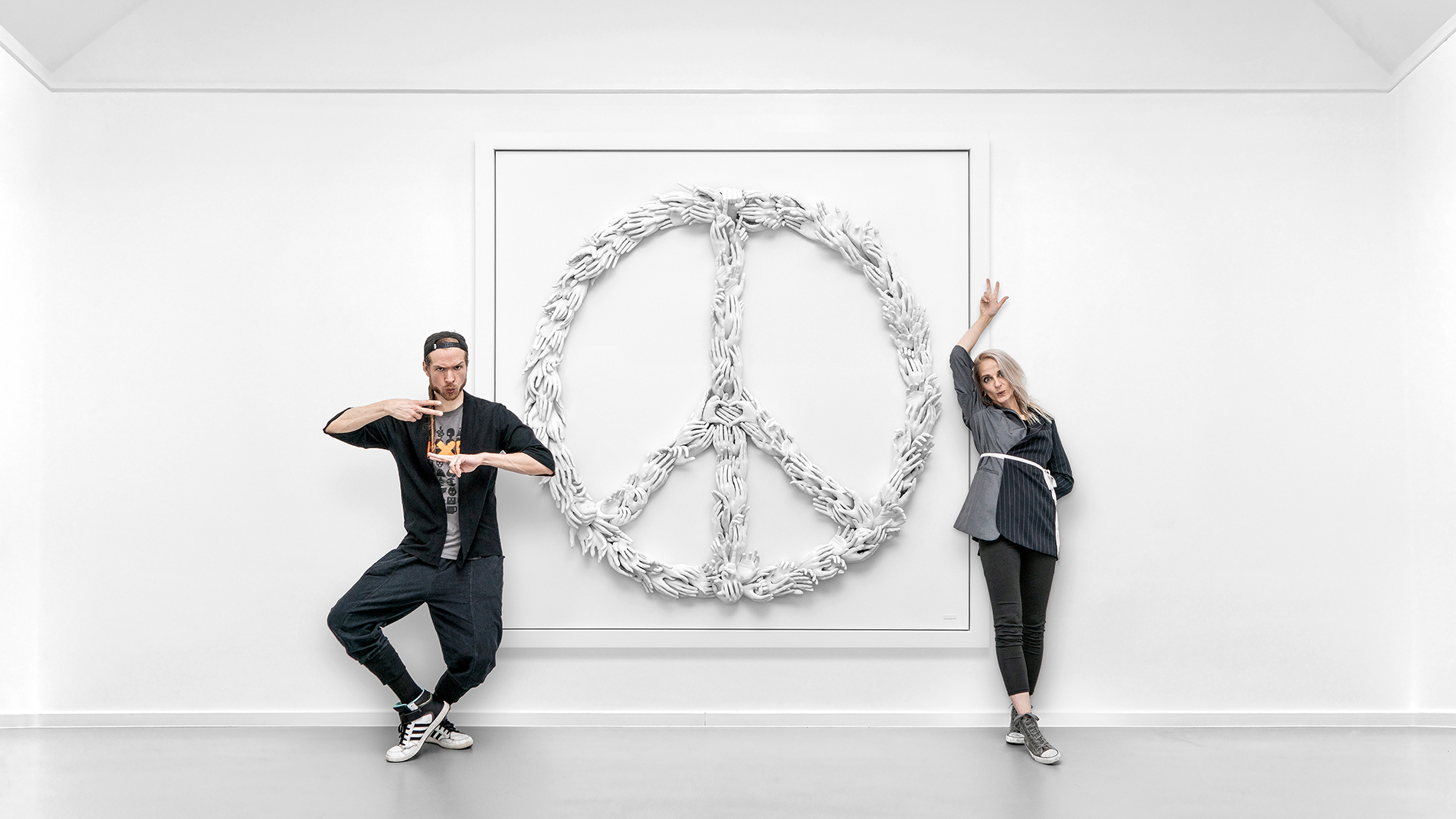 He and Dallmayr, who are also partners in their private lives, have spent nearly 20 years developing a striking artistic style rooted in painting and graffiti that now also includes large-scale sculptures – and 3D printing. In other words, the two of them are not "just" designers, painters, and illustrators, but digital artists and sculptors, as well. 
Self-consuming monster opens the door to AM

Koch and Dallmayr first encountered industrial AM when working on one of their most spectacular sculptures – Hazfat, a monster that consumes itself. The molds for the 1.4-meter-high, 210-kilogram bronze beast were 3D-printed by the company FKM Sintertechnik. "We found the technology stunning and knew right away that we had to keep working with it," Dallmayr explains.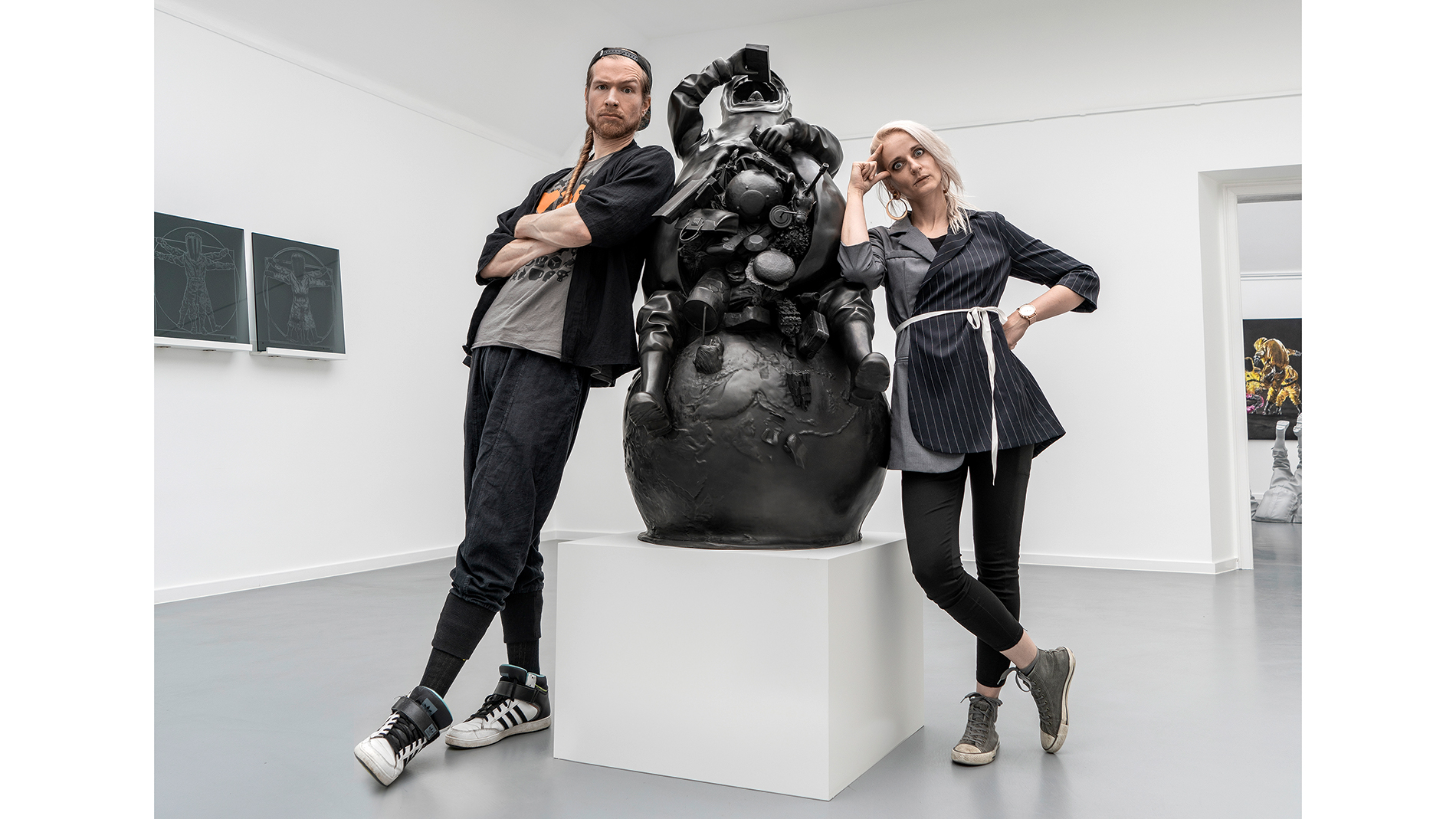 After plying their trade on canvas during the day, the duo spent their evenings and nights exploring additive design, printer technology, and materials. Their studio on the west side of Hamburg is now home not only to the obligatory spaces for painting, artistic treatments, and exhibition, but a 3D-printing workshop with a large-scale FFF printer and several stereolithographic printers, as well. 
Among other subjects, SUTOSUTO's works address general global challenges we are facing right now, from democratic protests to environmental protection, consumption, and digital overload. The duo have even come up with several new creations for Formnext 2023. They center on the brain, as Koch explains: "After all, thinking is key when it comes to taking on the challenges of our time."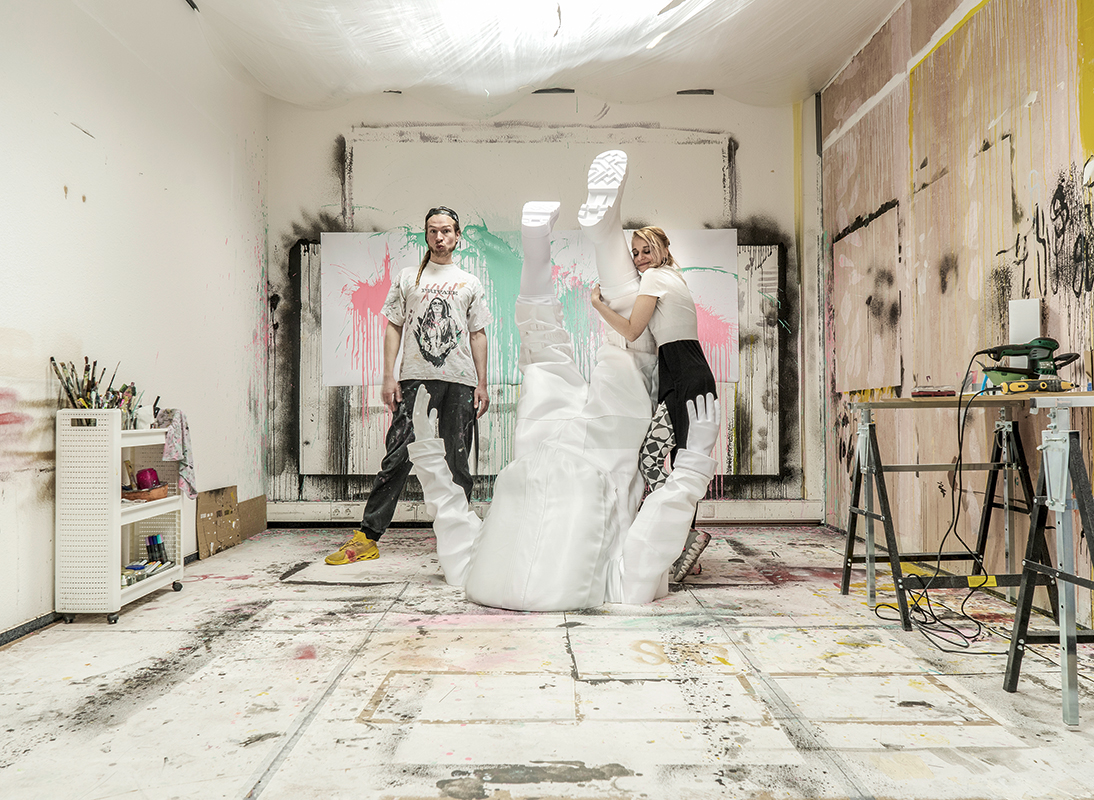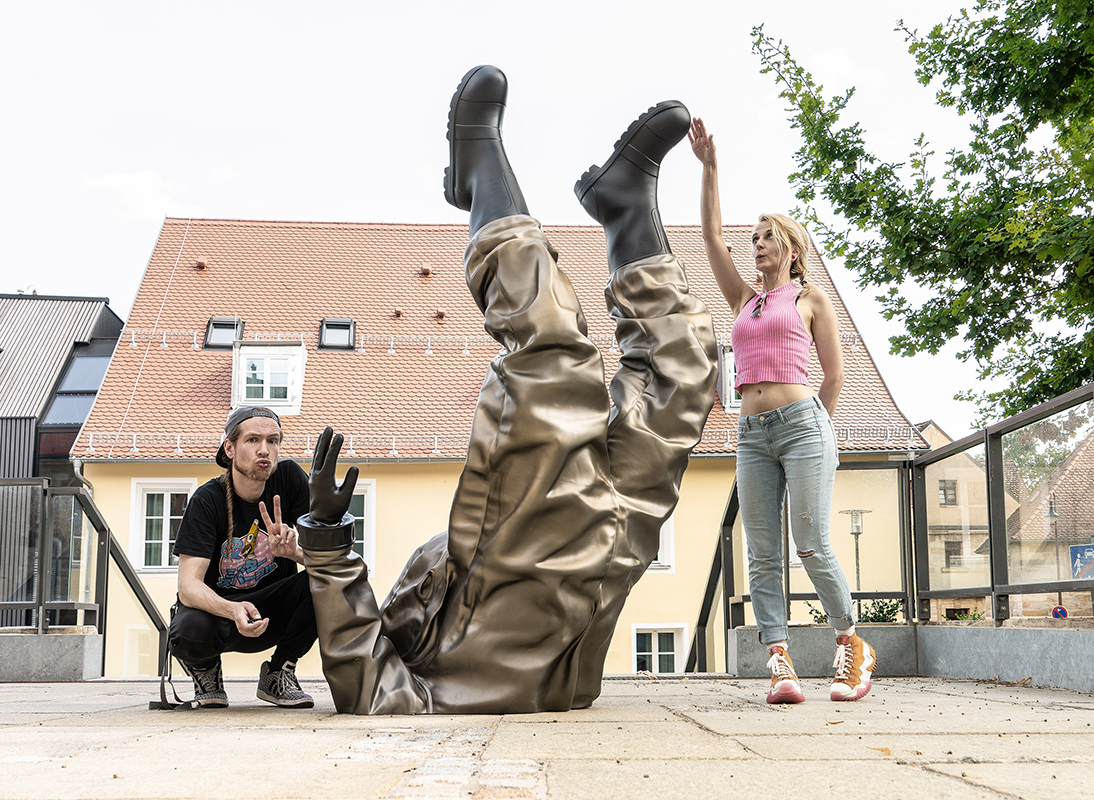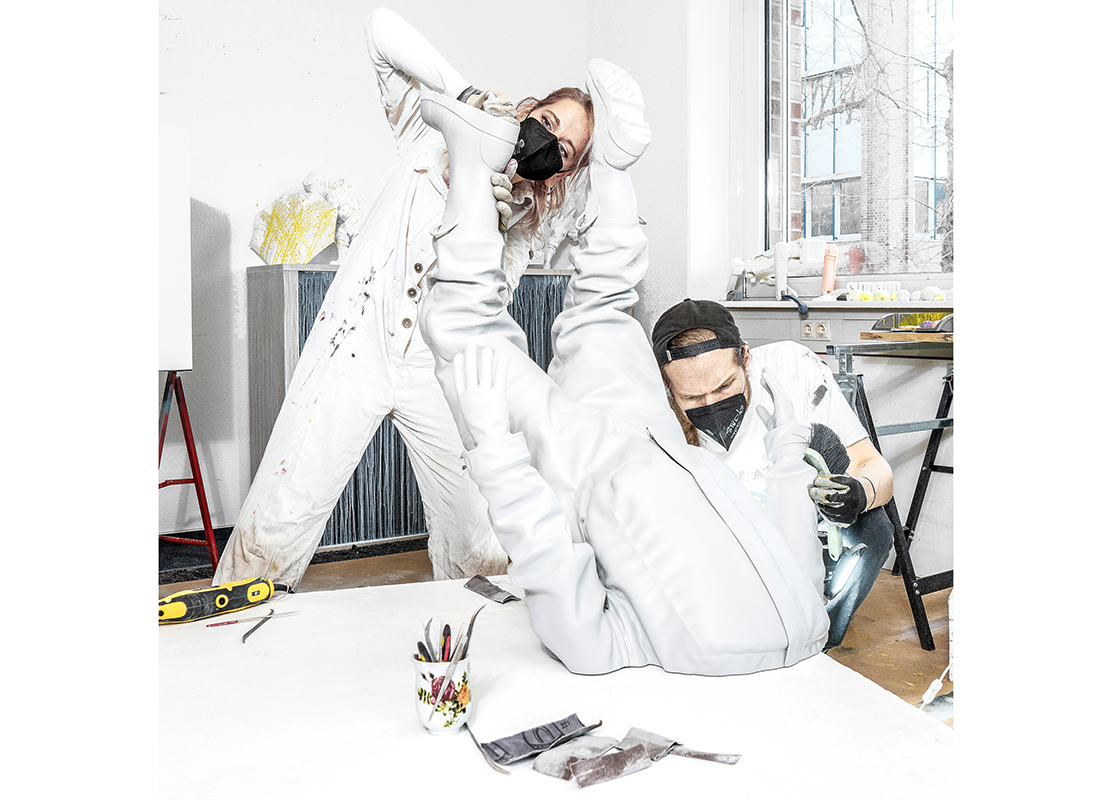 Images: SUTOSUTO 
FURTHER INFORMATION:
Visit the AM Art Space – Hall 11.0-C18 
Other works of art by SUTOSUTO will be on display at the booths Builder 3D Printers and Photocentric at Formnext 2023.
A detailed backstory on the subject of art, AM, and SUTOSUTO will appear in the 01/2024 edition of FON Magazine.
Tags
Formnext News
Design and product development