16 May 2022
At Hanover's renowned Sprengel Museum, artist Peter Lang is creating Sker – a 2.5-ton, 7.5-meter "cyber sculpture" he designed in an on-site virtual space in collaboration with Additive Tectonics.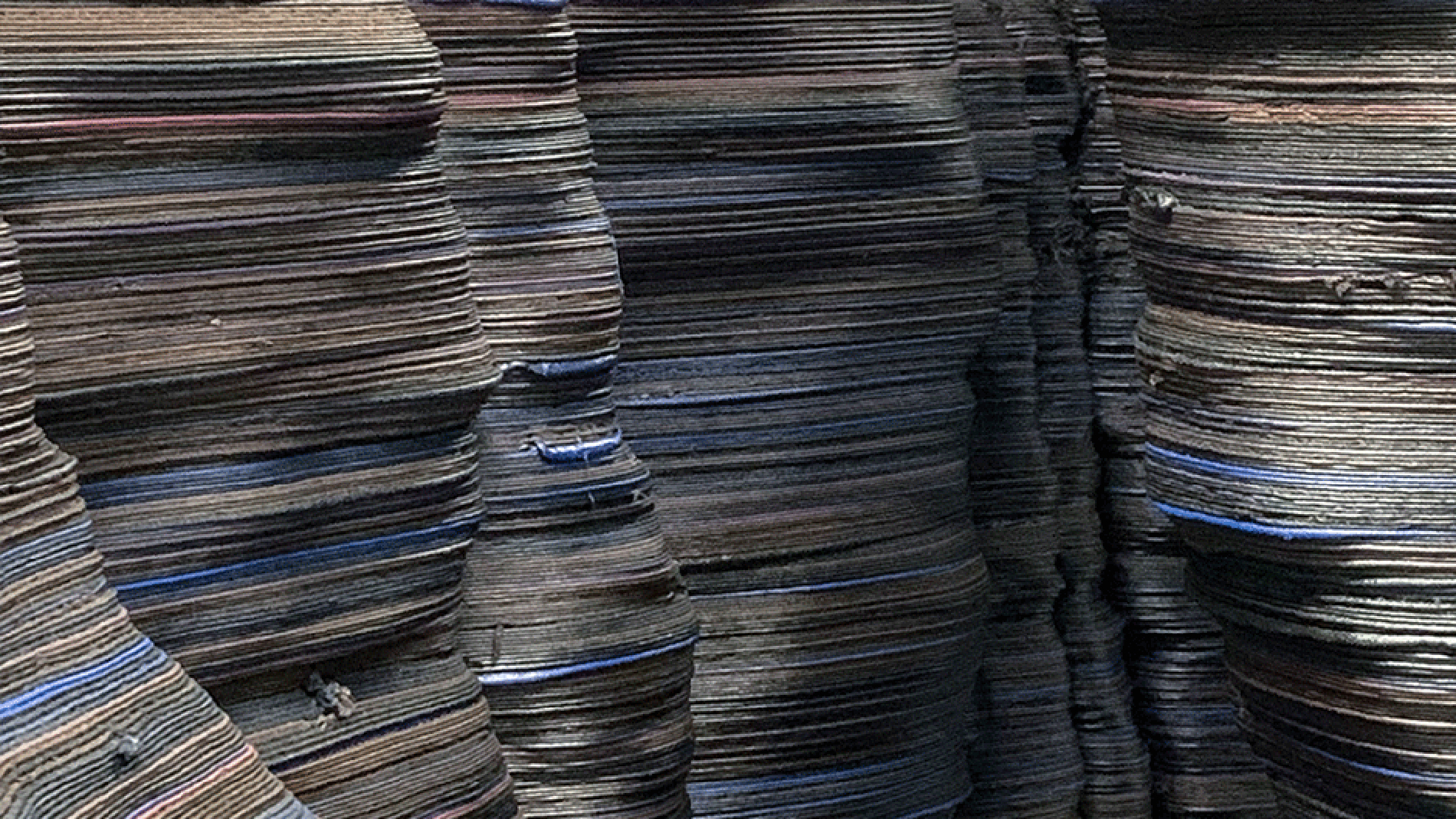 In this process, Sker's virtual twin is tracing the jagged, untamed rock formations of an Icelandic island based on cross-sections that are similar to contour lines. Two manufacturing robots from the FIT Additive Manufacturing Group (of which Additive Tectonics is a subsidiary) will then transform this digital information into real, tangible objects – layer by 3D-printed layer – while operating in precise synchronization. One of them will melt down a granulate and use its extruder to apply layers of material at a speed of 13 centimeters per second. The other will be tasked with supplying the material. This aspect prompted the development of what has been dubbed the "color organ", which is a series of upright pipes that contain the base material and various pigments for the sculpture. The second robot will move to the individual pipes as instructed and activate a slide feed to extract a predefined amount of material and color. The base material being used is the biopolymer compound Arboblend, which comes entirely from renewable sources.
The technical realization of Sker is being overseen by FIT AG and Additive Tectonics, which specializes in architecture and art projects. The robot control system, the interaction between the material and the production process, and all the surrounding infrastructure were specially designed by FIT for this exhibition.
The finished sculpture will be presented once more – minus the 3D-printing robots – at the Sprengel Museum from mid-September to mid-October 2022.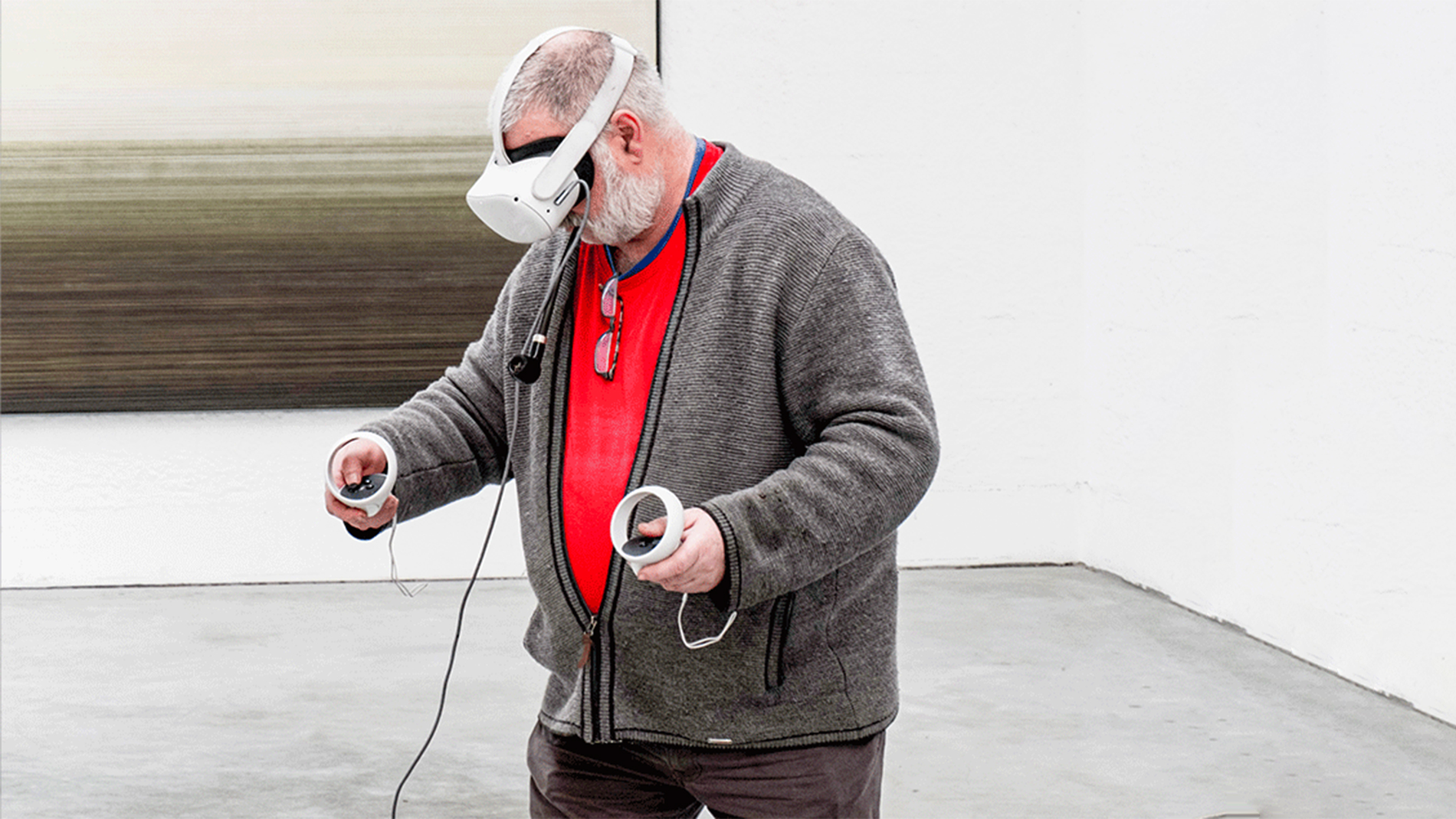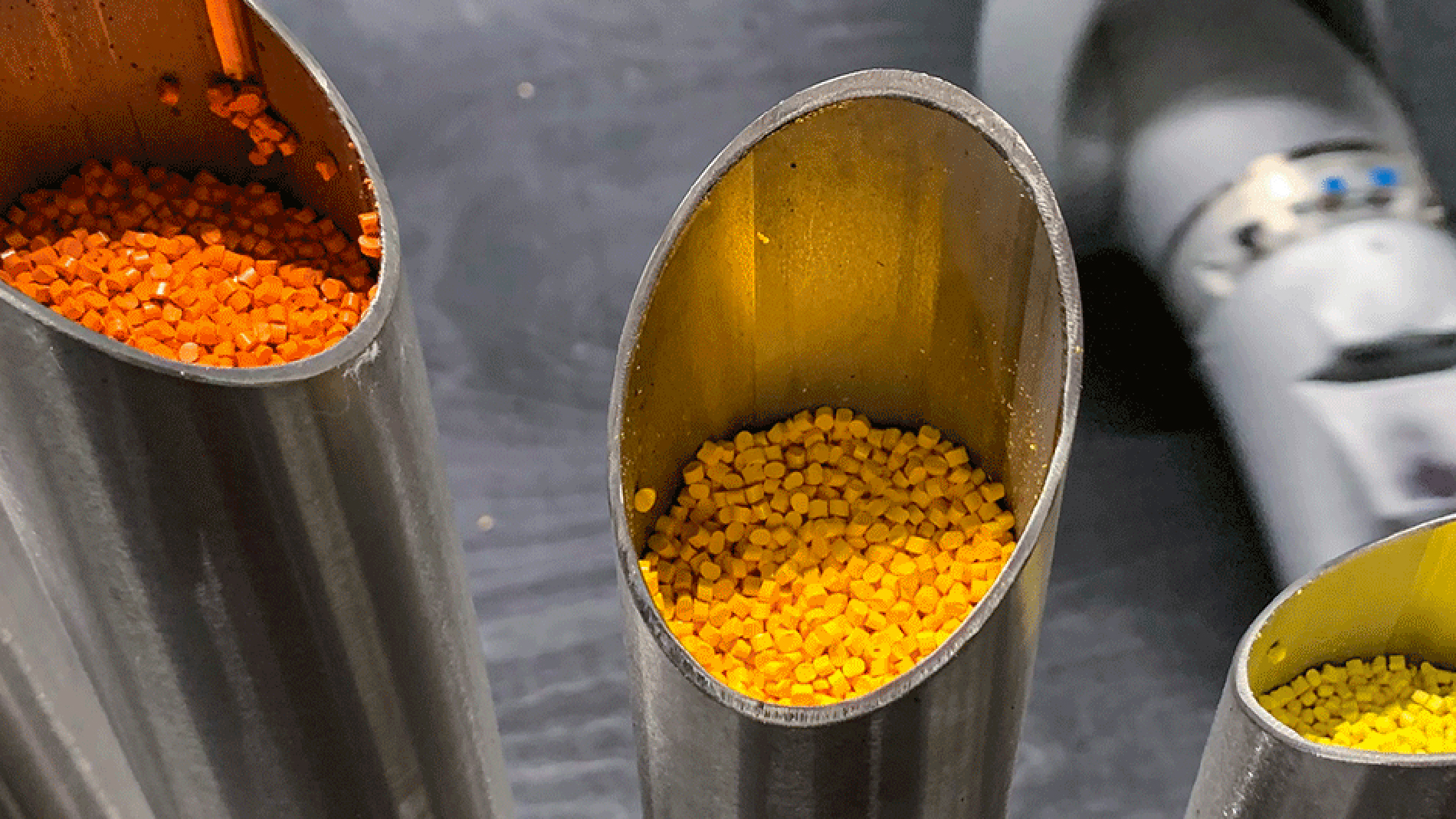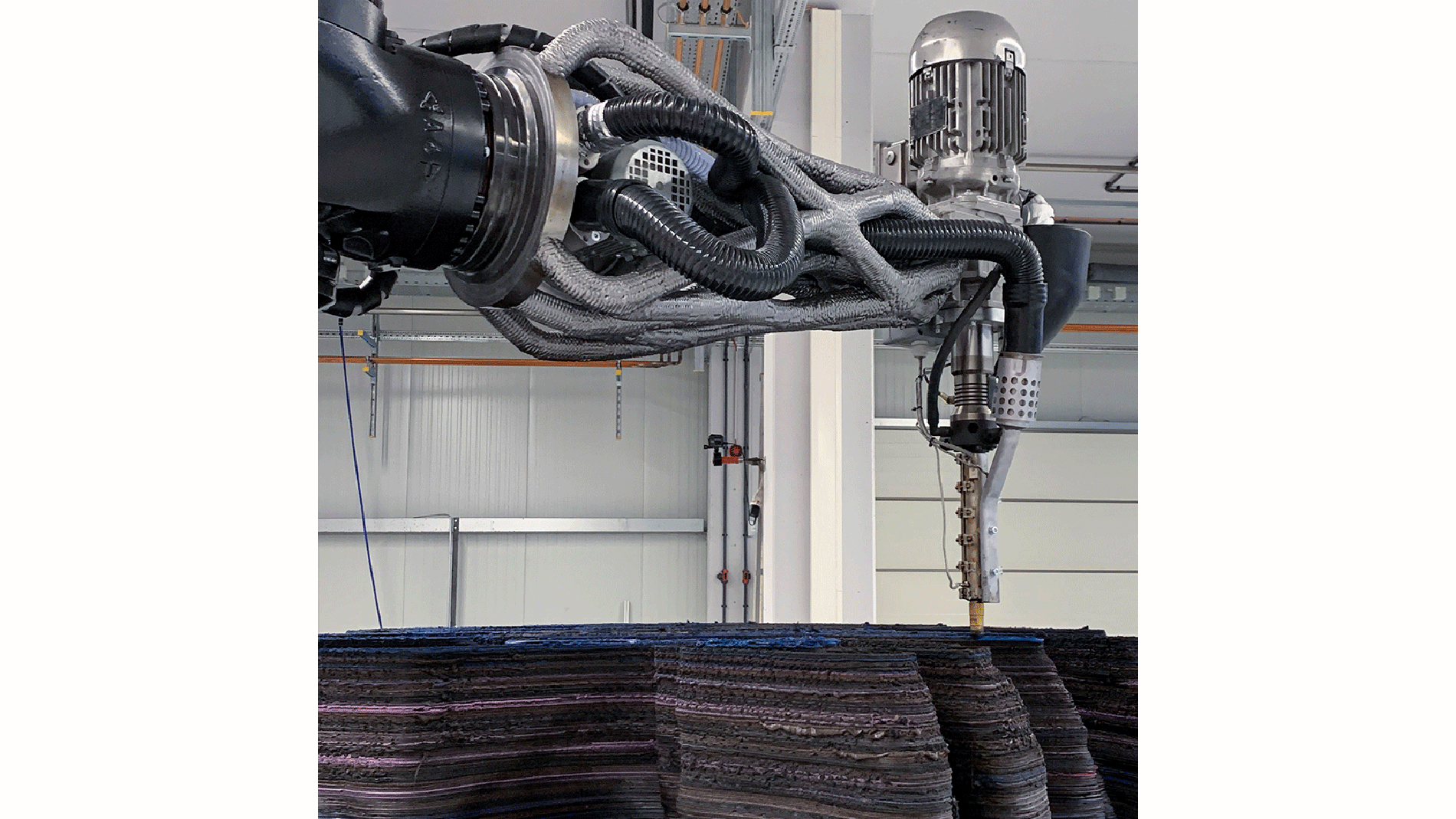 Tags
Additive Manufacturing
Design and product development