6 March 2023, by Thomas Masuch
Formnext 2022 was the global capital of 3D Printing, with 802 exhibitors and 29,581 enthusiastic trade visitors. Exhibitors were able to sell machines directly from the show floor, meet their usually hard-to-reach target audience, and gather a wealth of leads and new ideas. We spoke with some exhibitors about their bottom line.
Returning home without machines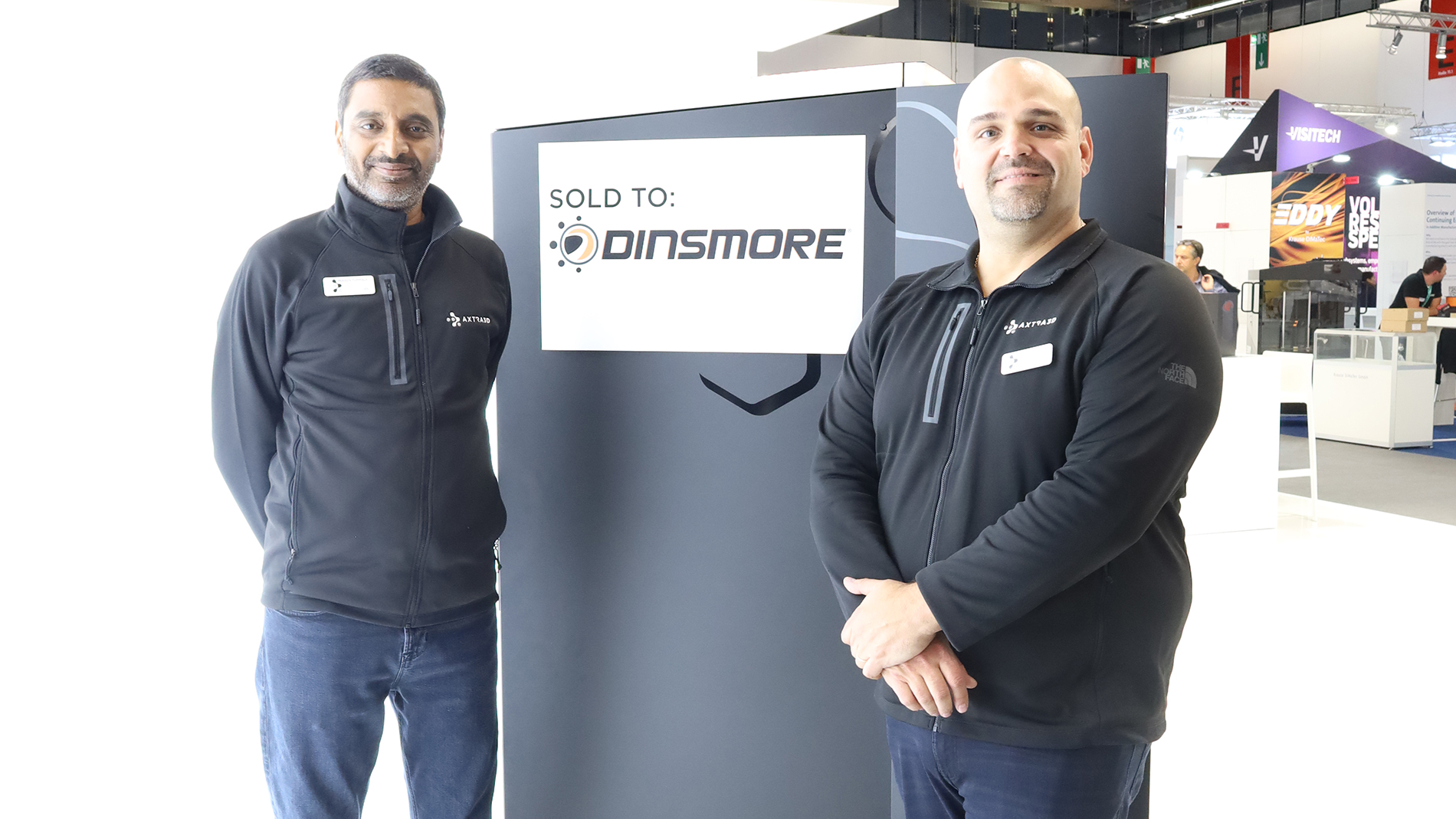 On the last day of the show, Axtra3D had a white note hanging from its new LumiaX1 machine with the discreet message that it had been sold to California-based service provider Dinsmore. "We also sold the other machine at the booth at the show," Paul Spoliansky, chief revenue officer, and Praveen Tummala, chief operations and business officer, reported with proud. The latter machine in Germany, at the Naddcon Lab.

For the young American-Italian startup, however, it wasn't just the sales aspect that counted towards its successful trade show results: "The market has truly validated our HPS (Hybrid PhotoSynthesis) and TruLayer technologies. Formnext is really the world stage for additive and it has helped us to launch our technologies and products, such as the Lumia X1," Spoliansky says. 
"We had several AM service providers, and other market participants visiting our booth," adds Tummala, who also reports strong interest from the industrial, aerospace, and consumer goods sectors. "The quality of visitors was really high, and we generated loads of serious interest and real projects."
Nine companies united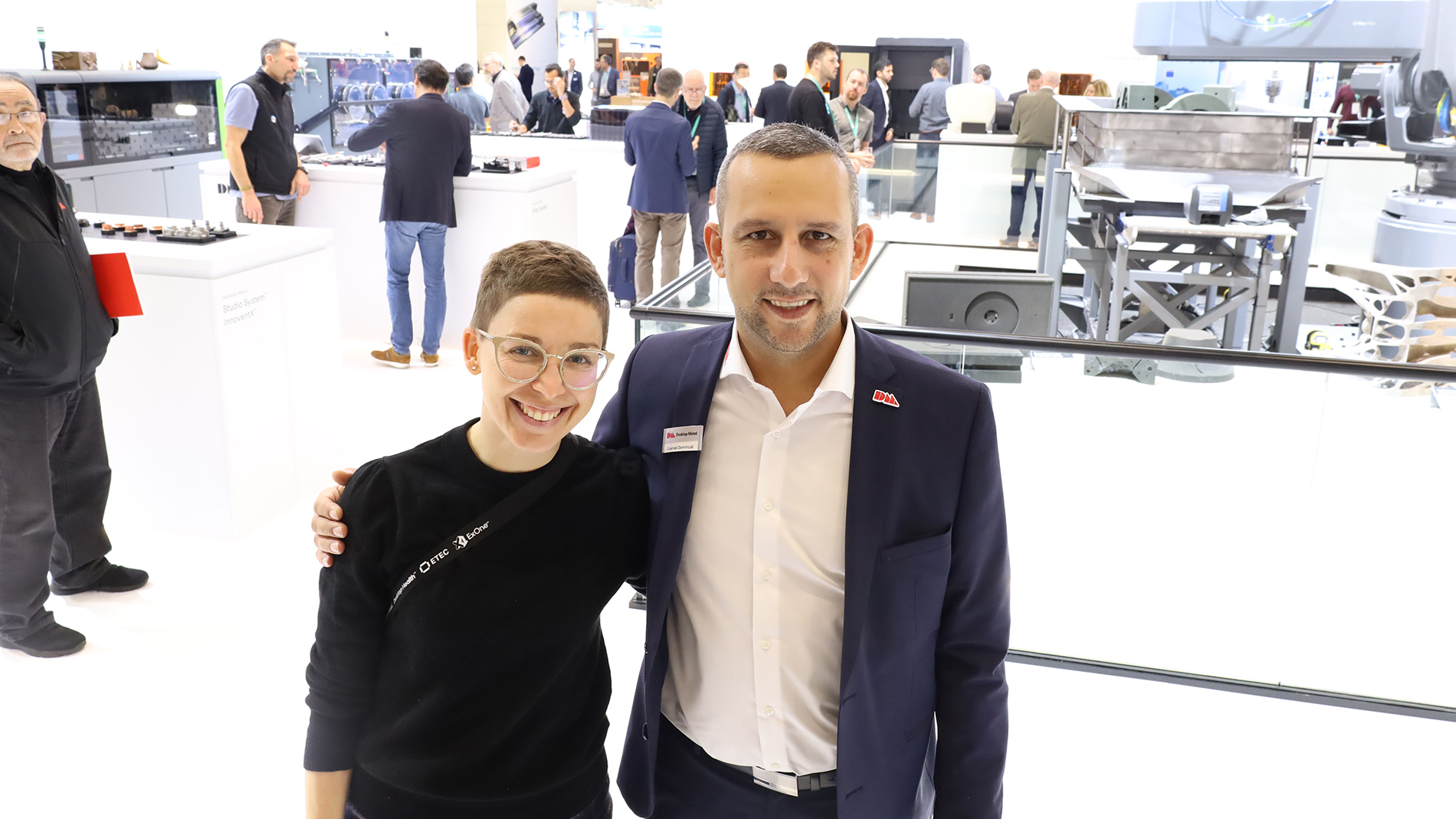 For the first time, Desktop Metal assembled a portfolio of nine companies at a European exhibition booth. Very happy with the results were Guersel Demircali (Vice President, EMEA Sales Channel at Desktop Metal) and Anica Melia (Marketing Director, EMEA & APAC the Desktop Metal subsidiary ExOne). "We reached a very international audience with a lot of new contacts. Our booth visitors, which included representatives from the oil and gas industry, automotive OEMs and foundries, were already well-informed and came to us with specific projects and budgets," Demircali reports. "Business deals were closed for our sand, polymer, and metal systems."
"Reaching OEMs and end users"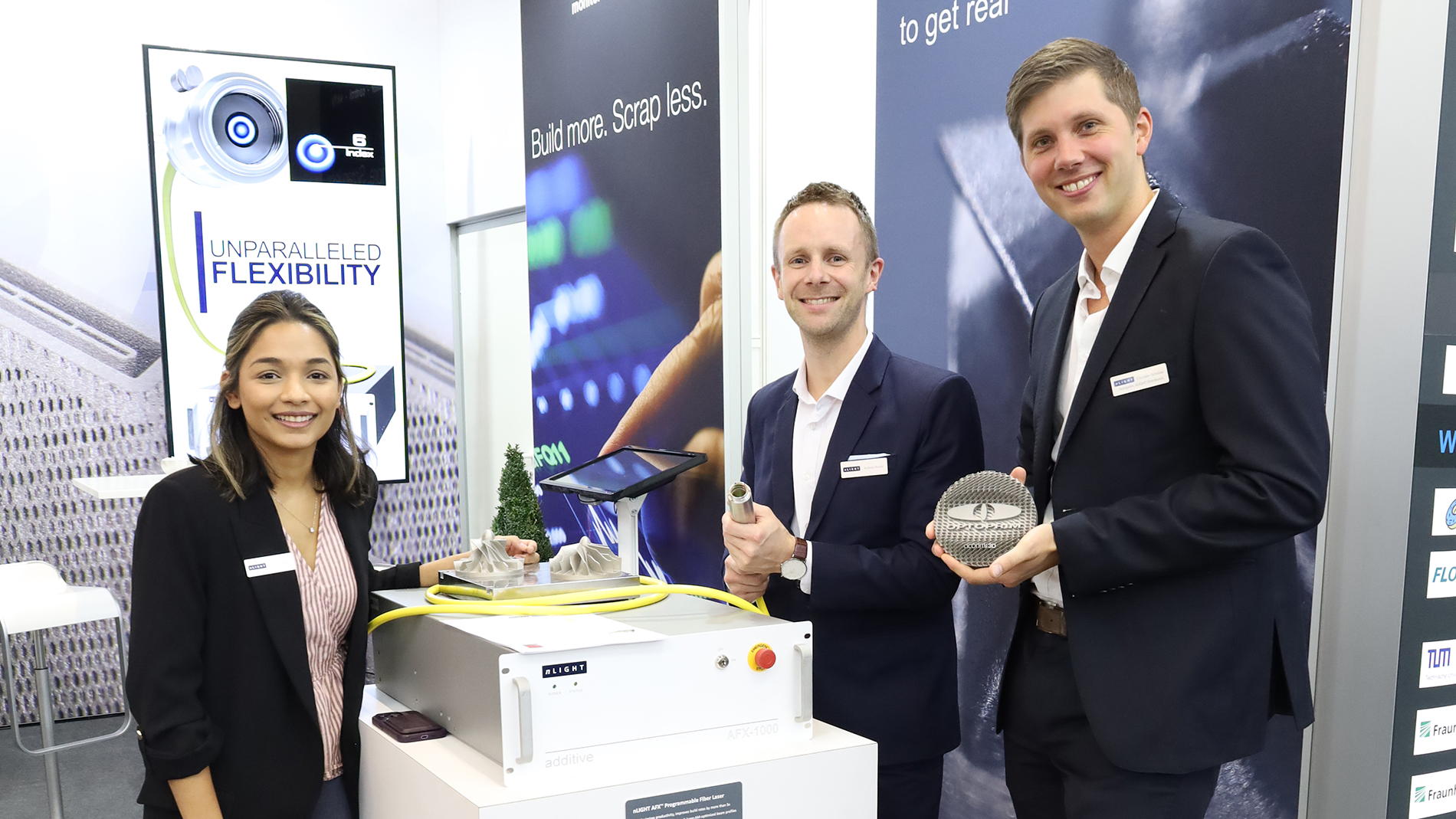 Innovative marketing approaches are often required to sell complex technology products. At Formnext, the US company nLIGHT, which specializes in laser technology, organized a program of lectures with numerous experts directly at its booth. Andreas Rudolf, MDM Additive Manufacturing at nLIGHT, was more than satisfied with the results and his company's overall trade show appearance: "All of our target groups, including those from the automotive, aerospace, medical, and contract manufacturing sectors, were there with the best personnel – in addition to OEMs, especially end users who are otherwise difficult for us to reach. If there is one trade show to visit on the subject of additive manufacturing, this is it. There is no way around Formnext."
Pool of ideas and many leads
From Tuesday to Thursday, Johannes Matheis (Managing Director, Murtfeldt Additive Solutions GmbH) "didn't leave my booth," as he happily reported on the last day of Formnext. Based in Tübingen, Germany, his company presented itself at the Leichtbau BW joint booth and showcased MurSintPA12, a new material for food-grade 3D printing. "We had very qualified visitors and over 100 leads, and we went home with concrete orders. In fact, to handle these projects, we will have to buy a new machine," Matheis continues. In addition to the opportunities for business success, he also appreciates the creative potential of Formnext: "It's always a pool of ideas where people inspire each other."
Tags
Additive Manufacturing
Formnext News