4 November 2022, by Thomas Masuch
3D printer manufacturers showcase versatile range of world premieres at Formnext 2022.
Formnext 2022 is set to dazzle with world premieres along the entire process chain, but the area of hardware or 3D printer manufacturers is presenting the most innovations. It is worth taking a look at the entire, very diverse spectrum of premieres in this area, ranging from new machines from established manufacturers such as Arburg and Lithoz to the further development of existing processes and the use of completely new technologies, as demonstrated by Grob with its Liquid Metal Printing.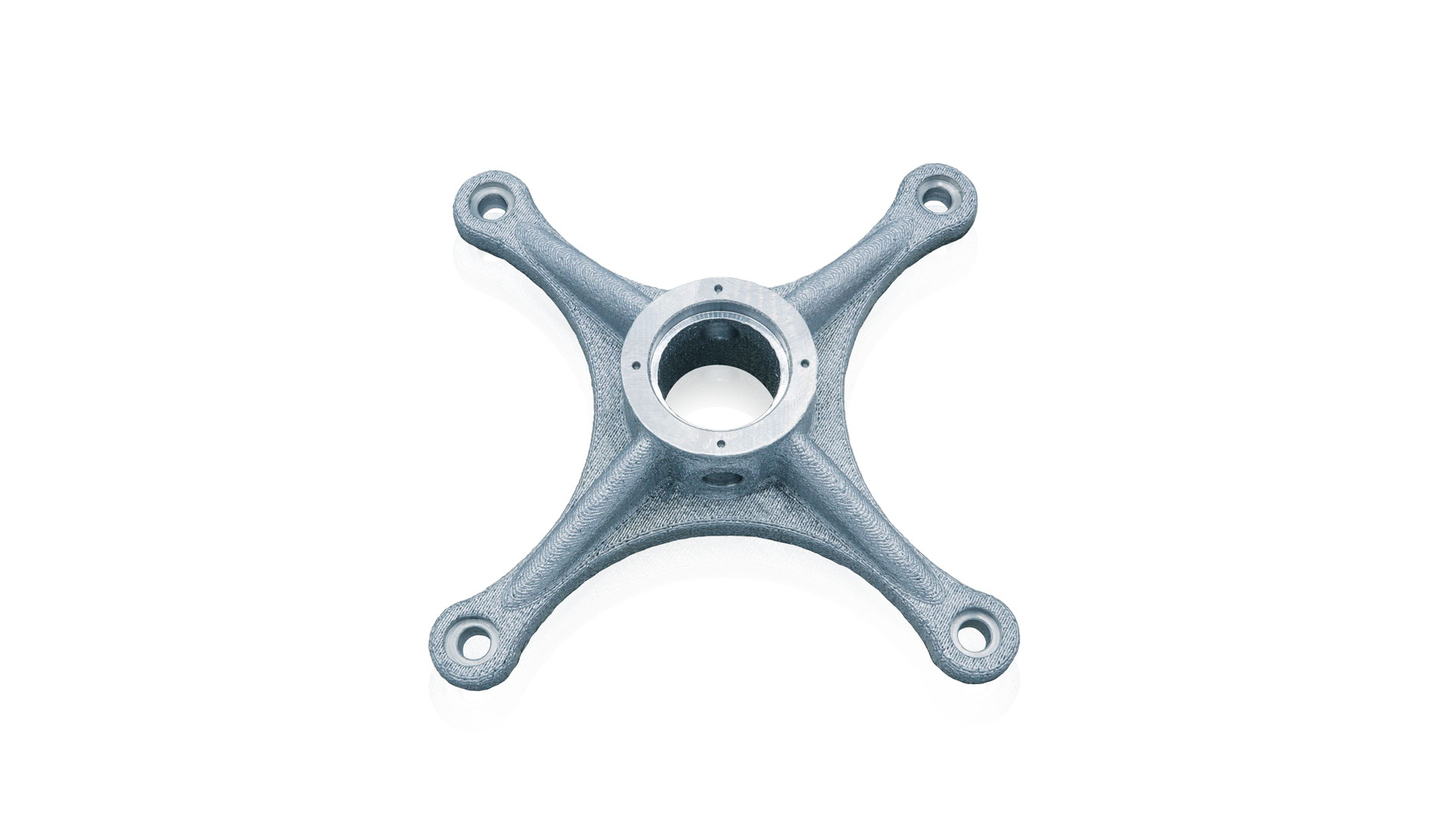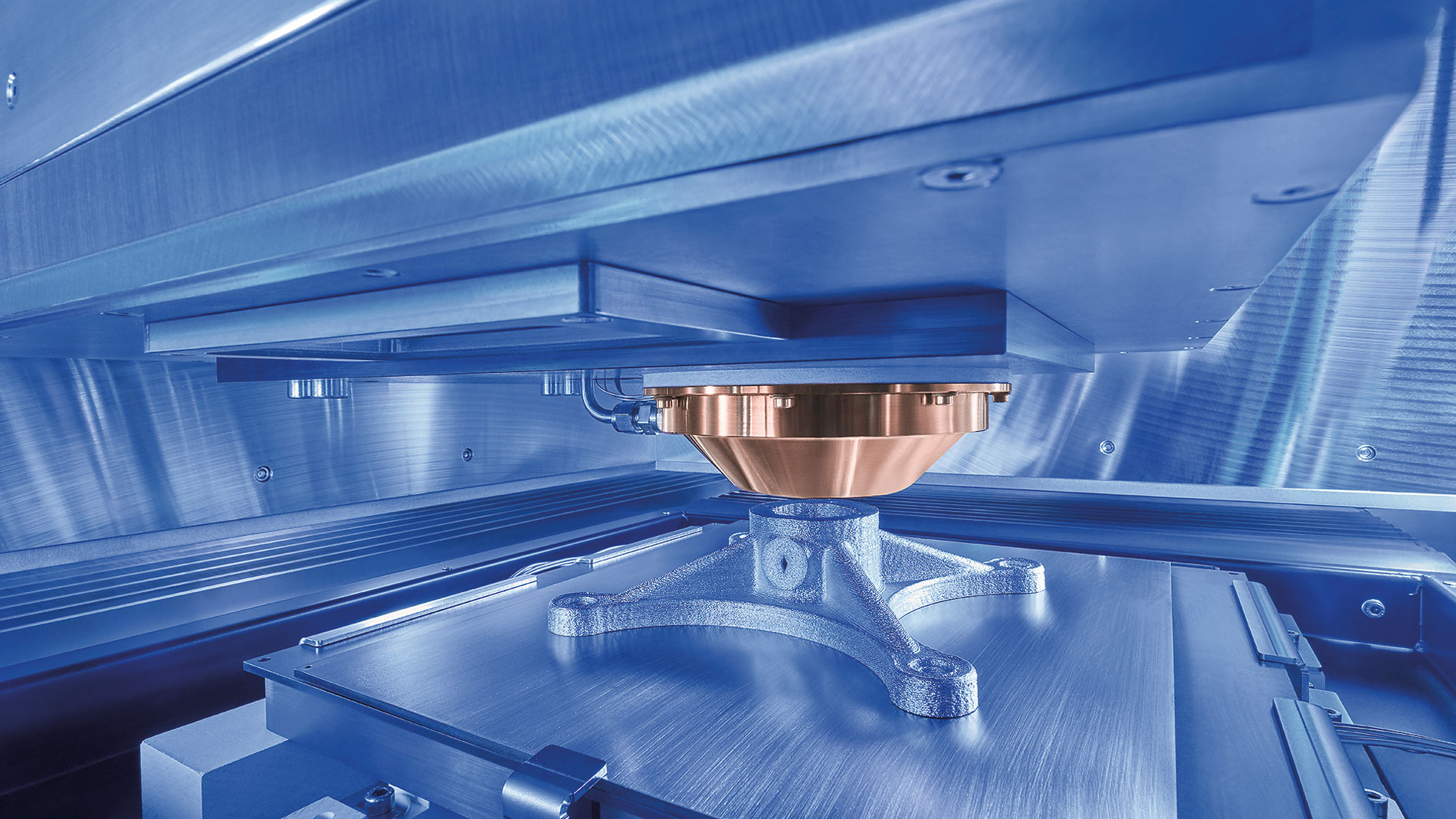 New technologies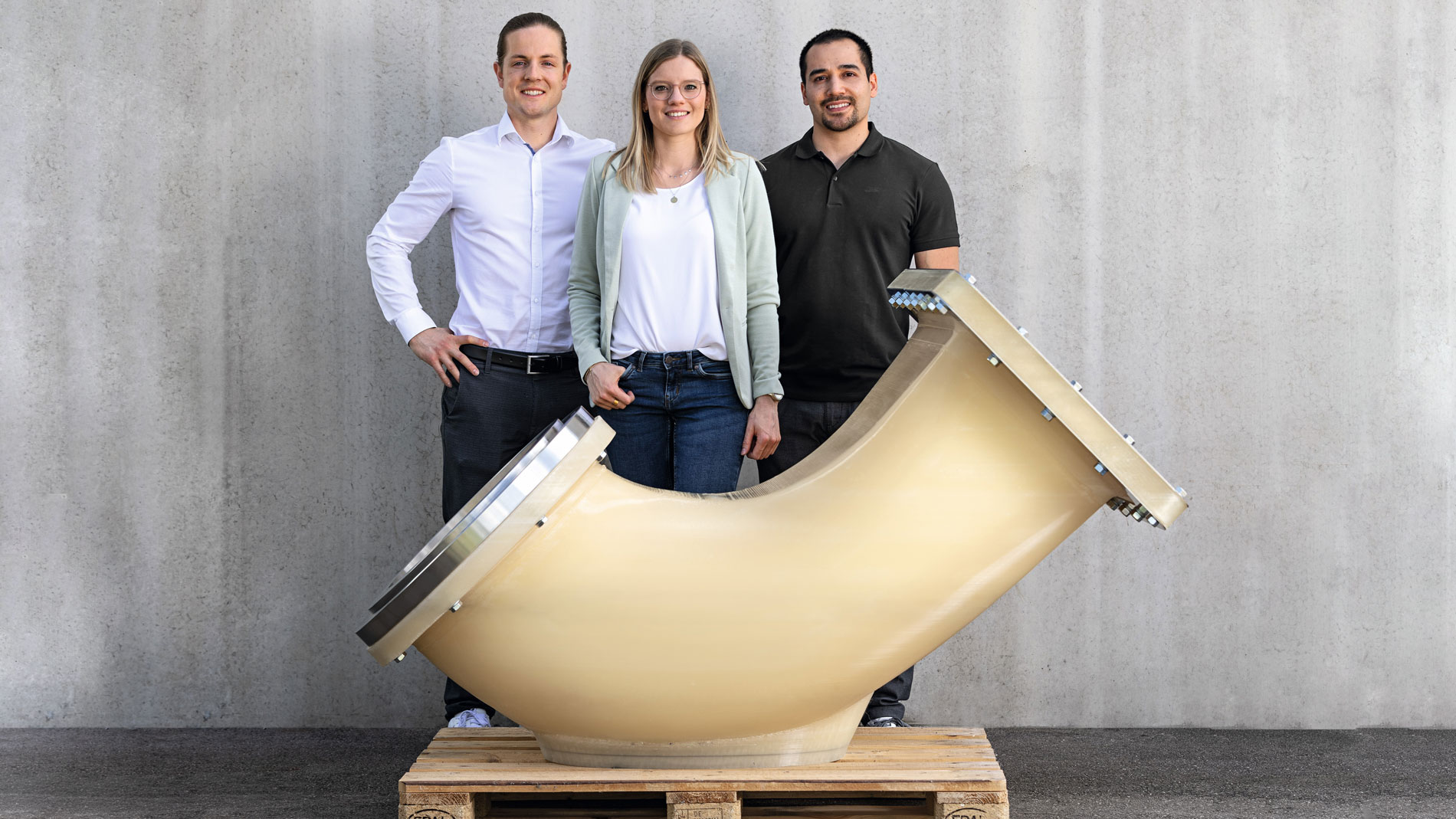 The young German company Ponticon is also showing a completely new technology: The new Dynamic Material Deposition (DMD) process can deposit metallic materials on metallic or ceramic components. In this process, the metallic powder is already melted in the laser beam before it hits the surface of the substrate.
Grob will be premiering its GMP300 Liquid Metal Printing (LMP) for the production of near-net-shape components at Formnext, thus filling a gap between DED and PDF: In the LMP process, wire is transformed into droplets with a diameter of between 380 and 700 micrometers and applied at a droplet frequency of up to 500 hertz. According to Grob, the build-up rate is up to 320 cubic centimeters per hour.
New developments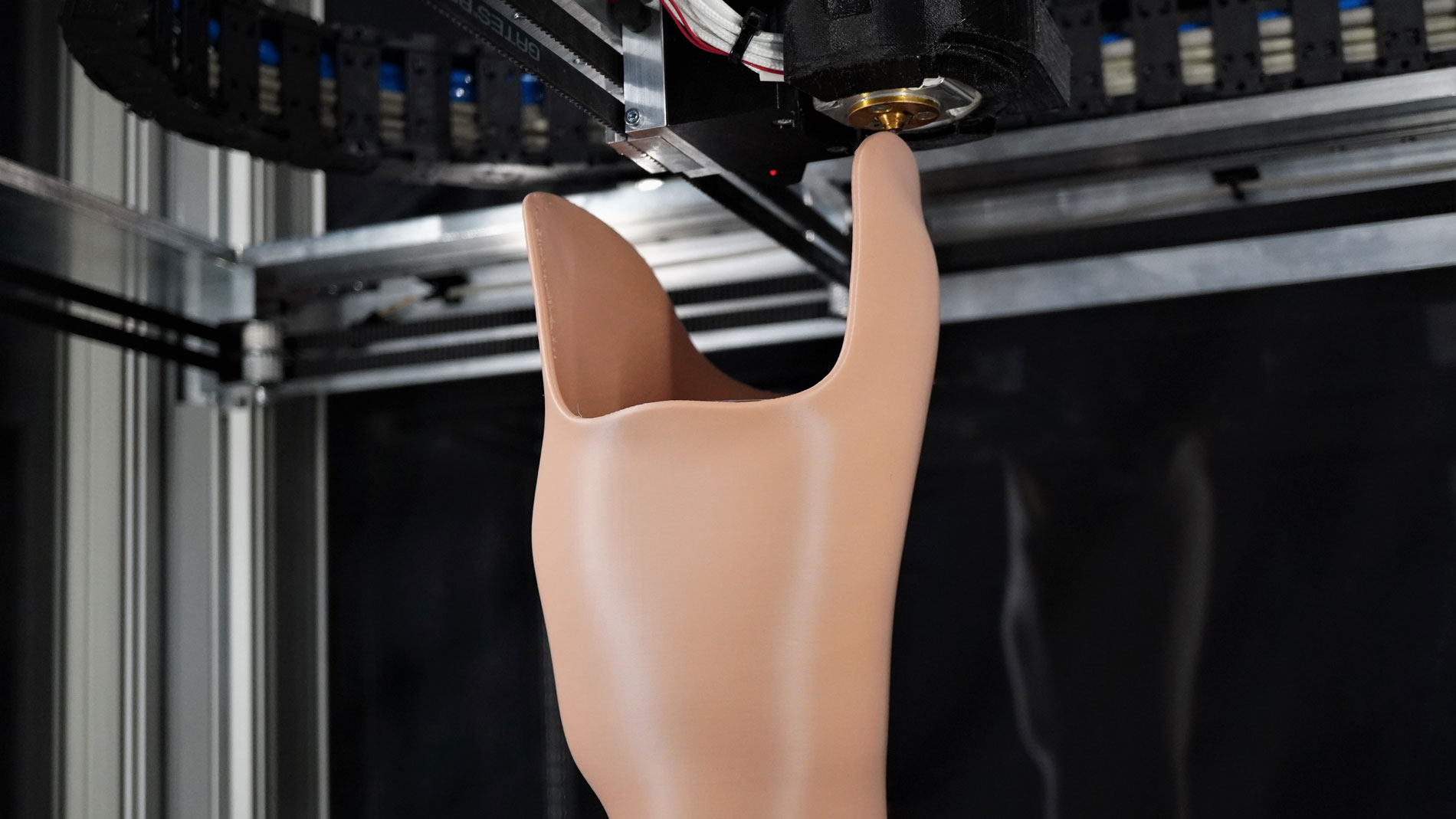 However, most of the innovations to be exhibited at Formnext 2022 will feature existing technology that has been developed a step further to enable new applications. Examples include the young German company Q.big 3D with its VFGF process for large-volume and high-speed plastic printing using granules), Fiberneering with a large-format DLP printer, or Lithoz, the Austrian specialist in ceramic 3D printing with its LIS technology for the production of large, dense parts with a large wall thickness).
Established companies such as Arburg and Eplus will also show new machines: Arburg is bringing its new Freeformer 750-3X to the show. This has 2.5 times the build volume of the Freeformer 300-3X. EPlus is also entering new dimensions with its large-format EP-M1250 multilaser machine. This has an impressive build volume of 1258x1258x1350 mm3 and also features nine laser systems.
Liqtra promises greater efficiency with its patent-pending multi-nozzle technology. This is said to make the already strongly established FFF process up to 300 percent more productive.

New applications
1A Technologies (see Metrom), on the other hand, is providing significantly more flexibility. Together with Moduleworks and Bionic Production, the German start-up has accommodated a hybrid production system comprising WAAM and 6-axis milling in a shipping container. A component for an ocean-going vessel has already been manufactured in the container.
Numerous other innovations and surprises on site
In addition, a large number of other hardware providers will be showing numerous new machines or important updates at Formnext - including 3D Ceram, DMG Mori, Hage 3D, Intamsys, Lynxter, Namma, One Click Metal, Rapidshape, Reichenbacher Hamuel, Sintractec, SmartZavod, Xact Metall and many more. As experience shows, many companies don't provide information about their premieres until Formnext gets underway - so there will still be a lot of interesting surprises at the trade show itself.
Tags
Additive Manufacturing
Formnext News
Tool and die making