by Thomas Masuch - 15 September 2021
When travelers from the US, Asia, and other parts of the world come to San Daniele del Friuli, they're usually in search of one thing: prosciutto crudo. That's what this small town in the far northeast of Italy is world-famous for because for centuries, its ham has been left to mature in dry Alpine winds and moist breezes from the Adriatic. Visitors to the nearby company LimaCorporate, on the other hand, are interested in something that has become a tradition much more recently. Additive Manufacturing has been playing an increasingly important role in series production at this firm, which is one of the world's leading suppliers of prosthetic implants and associated instruments.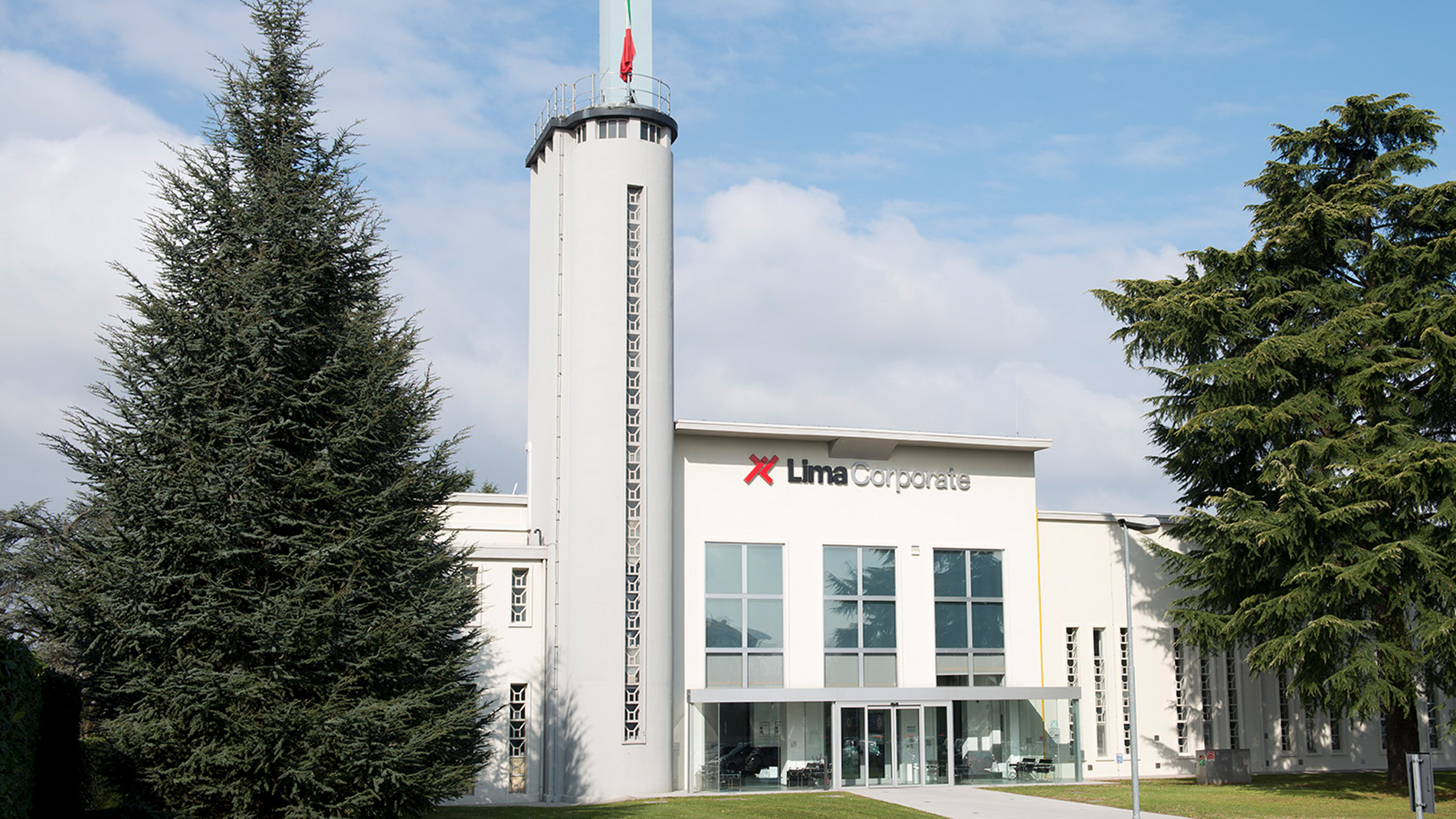 When Michele Pressacco, vice president of research and development at LimaCorporate, looks out of an office window, he sees the peaks of the Carnic and Julian Alps to the north and west, which form Italy's border with Austria and Slovenia. In this picturesque and relatively secluded location, the medical technology company has written an impressive success story: In the past 20 years, it has grown from 70 employees to more than a thousand, and with 25 subsidiaries worldwide and annual sales of around €200 million, LimaCorporate is now a major global player.
Meanwhile, the company owes part of this success to Additive Manufacturing, which it has been using for more than 15 years. "Metal 3D Printing was developed in the US, Germany, and Sweden, but Italy was one of the first countries where it was used industrially – in our case, since 2005," explains Pressacco, who has been with LimaCorporate for almost 20 years.

3D-printed over 100,000 times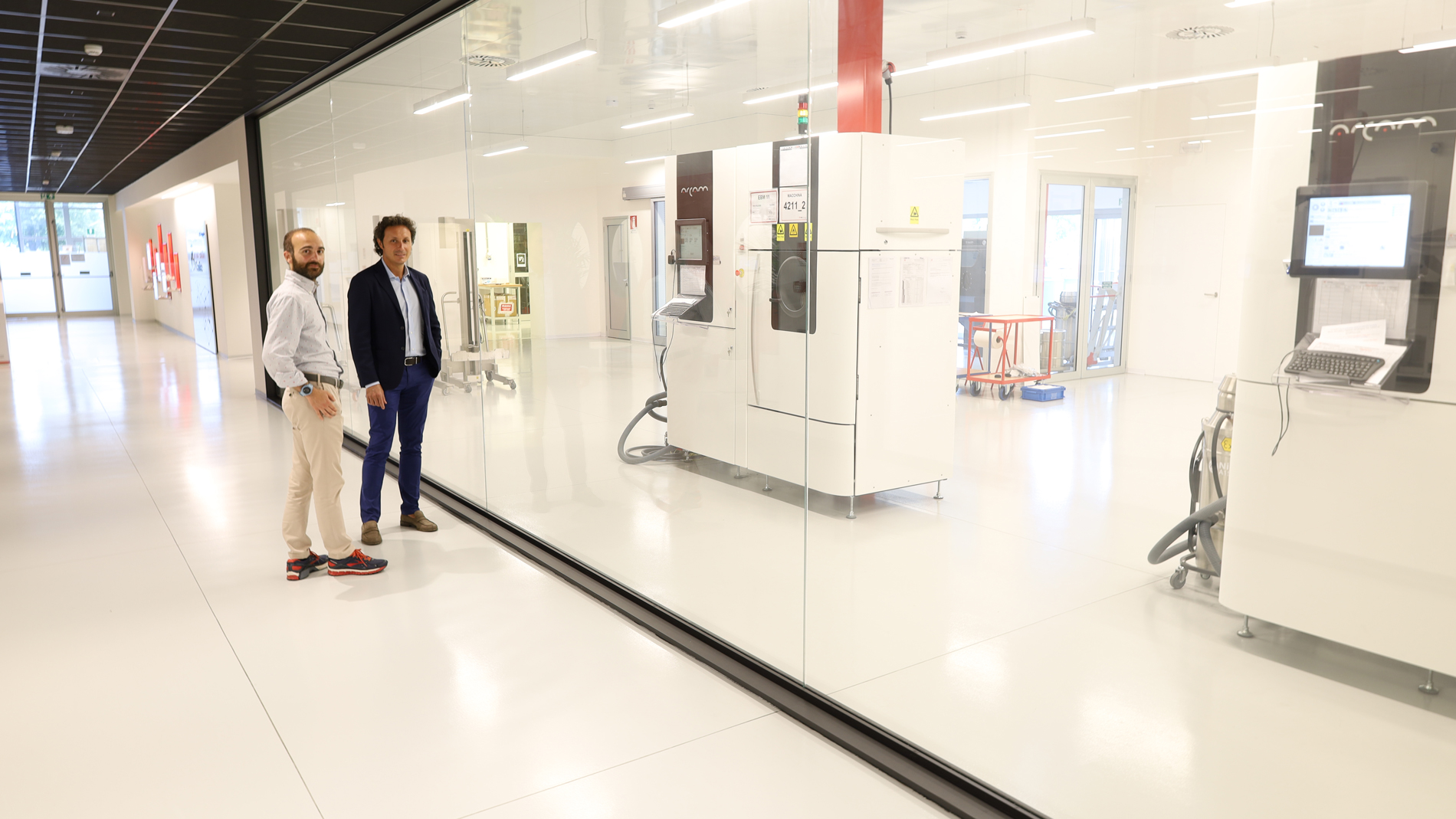 In San Daniele del Friuli, the powder bed process was initially used to create standard implants, and one of the world's most successful additively manufactured components was launched way back in 2007: an acetabular cup made of titanium alloy, which has now been 3D-printed more than 100,000 times. "The component has an outstanding clinical record and exhibits superior clinical performance compared to other conventional products on the market. Even after 13 years, we haven't had to change it," Pressacco happily reports. Due to the extensive regulations in the medical sector, a modified product would need to prove its ability to meet elaborate approval requirements all over again.
Created solely by means of 3D Printing, the surface of the acetabular cup is very porous and thus promotes bone ingrowth. This finish, which the company has patented as Trabecular Titanium (TT), has been standard in LimaCorporate's AM manufacturing of implants for many years.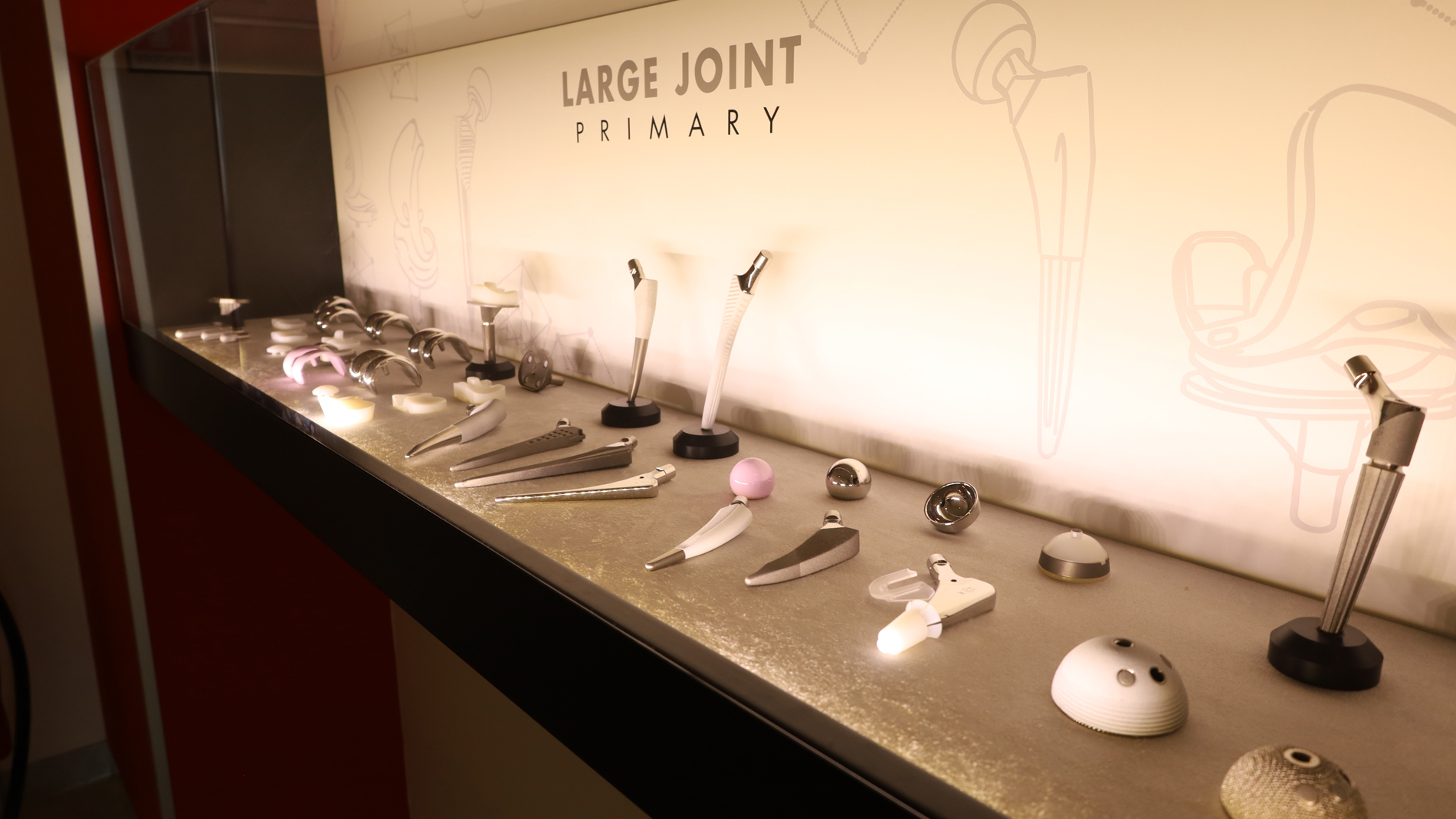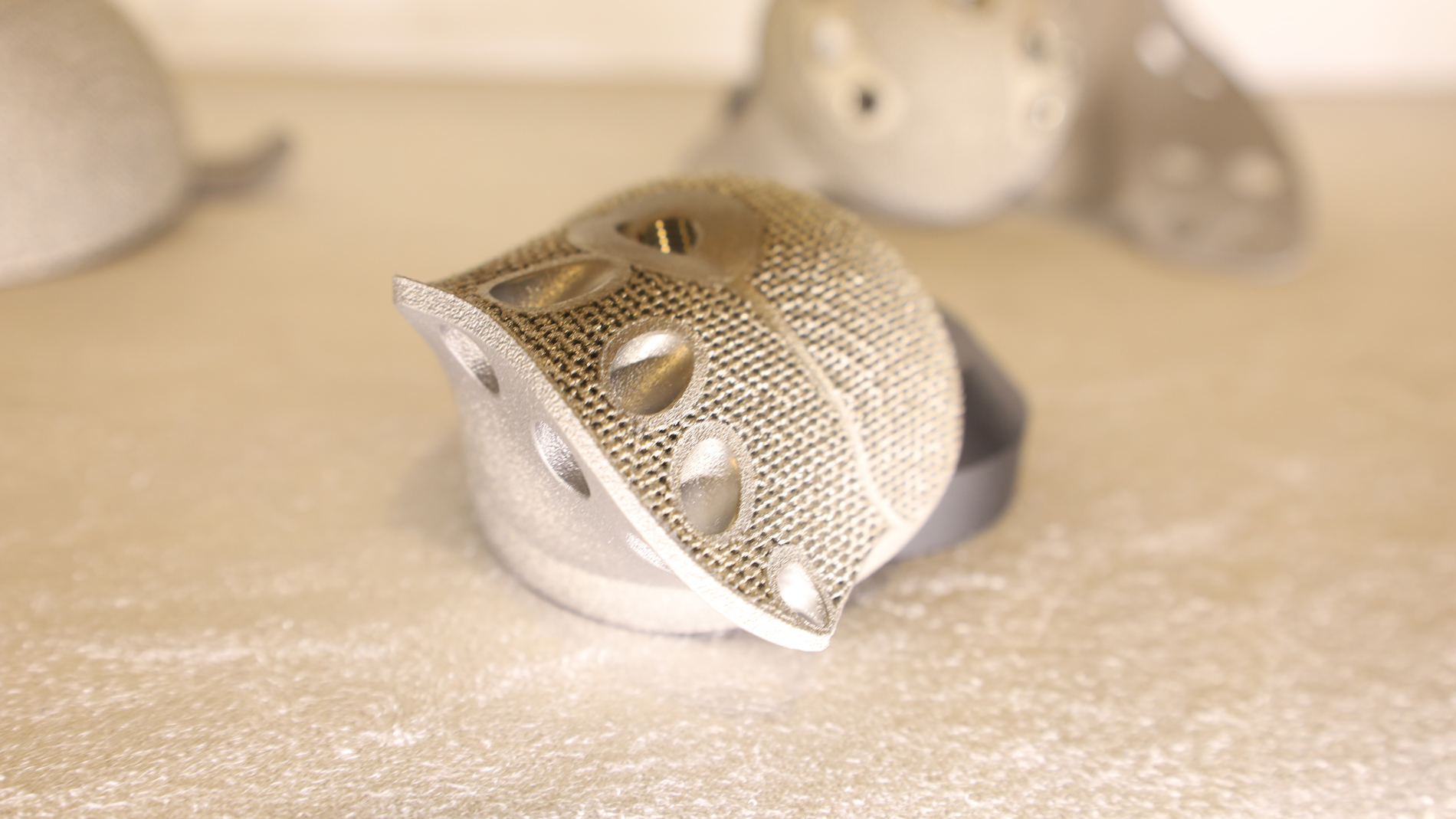 Since bringing the design to market in 2007, the company has 3D-printed more than 100,000 acetabular cups with its proprietary Trabecular Titanium (left). In addition, other 3D-printed products from Limacorporate. Image: Limacorporate (1), Thomas Masuch (2)
LimaCorporate also designs the special instruments that surgeons need to insert implants into the human body. This hospital equipment is very extensive: for a knee prosthesis, for example, over 300 instruments are supplied in six boxes. While they are mainly made of stainless steel, the segments that ultimately touch and move the artificial joints are fashioned out of titanium alloy, cobalt chrome alloy, ceramic, or UHMWPE (ultra-high-molecular-weight polyethylene).
These often very complex instruments require sophisticated designs, which is something that Pressacco and his team have to pay close attention to along with functionality. "The prostheses walk away, but the instruments stay with the surgeon," he points out.
That's why design also plays an important role (along with quality and price) when it comes to buying implants and instruments on which surgeons have an important influence. "Since surgeons work with these instruments every day, they need to be both functional and elegant, as well as comfortable to hold," explains Pressacco. In this area, he says, LimaCorporate can clearly distinguish itself from the competition. "Our customers keep saying that they see a special Italian design in our instruments."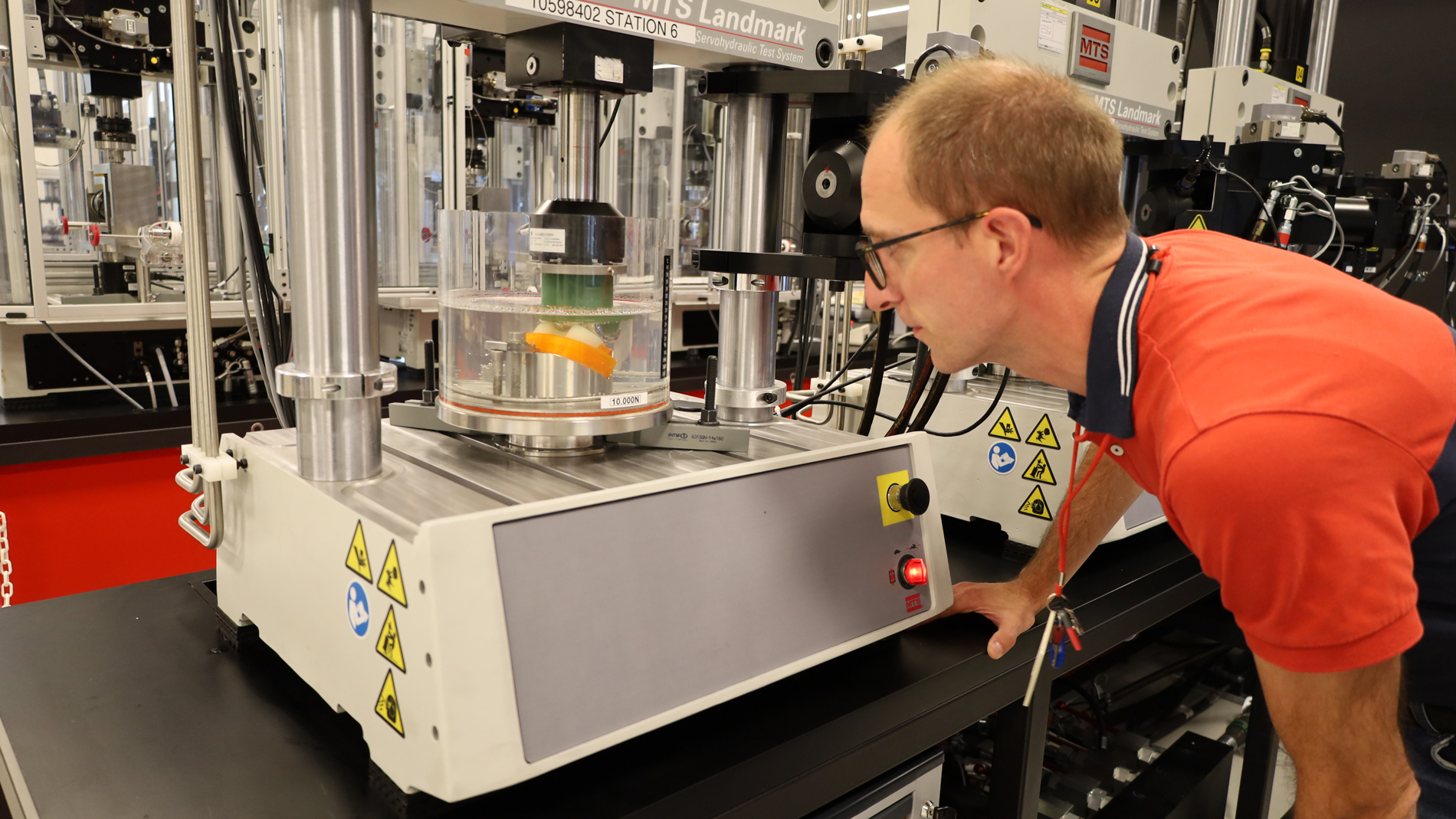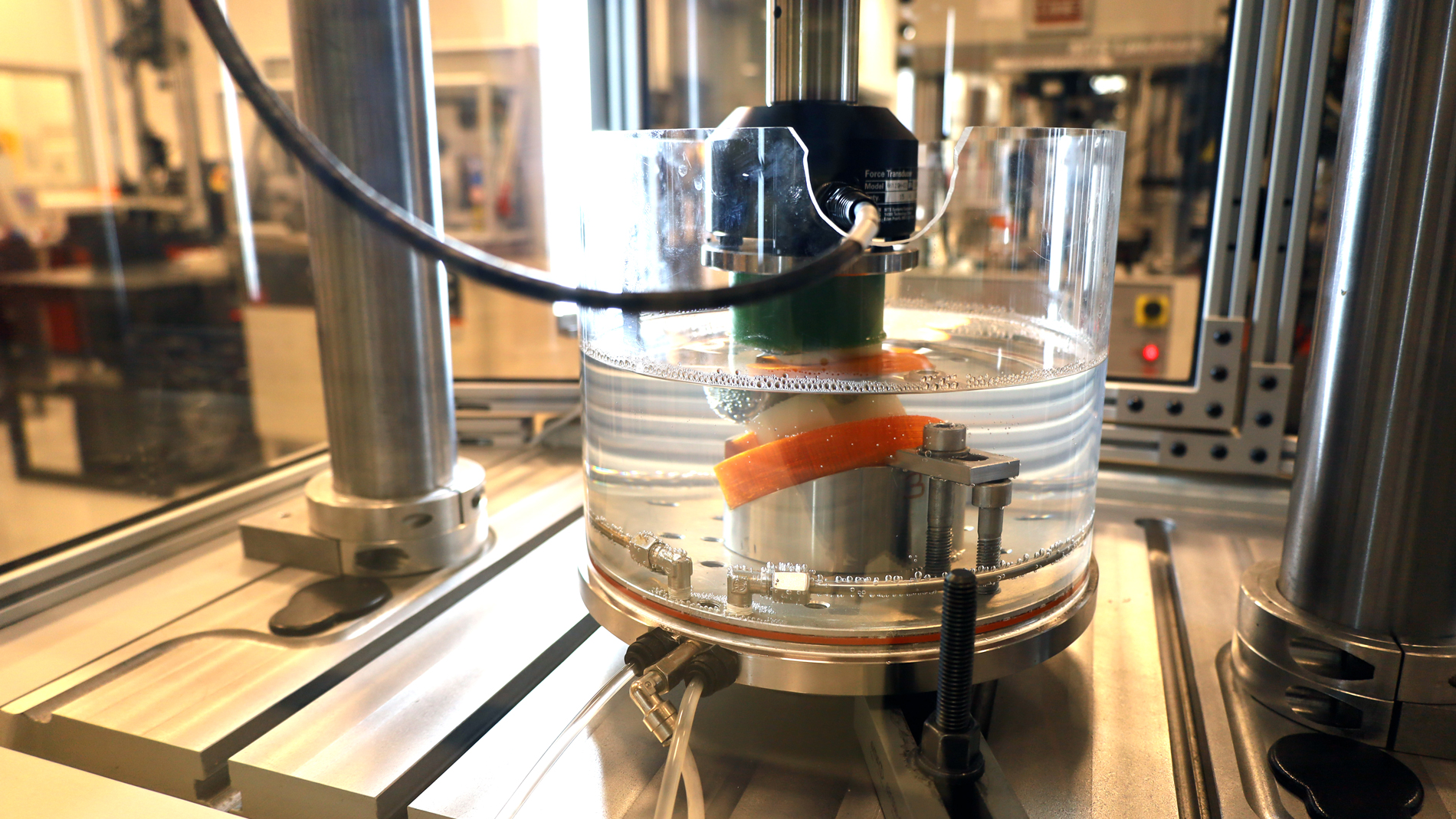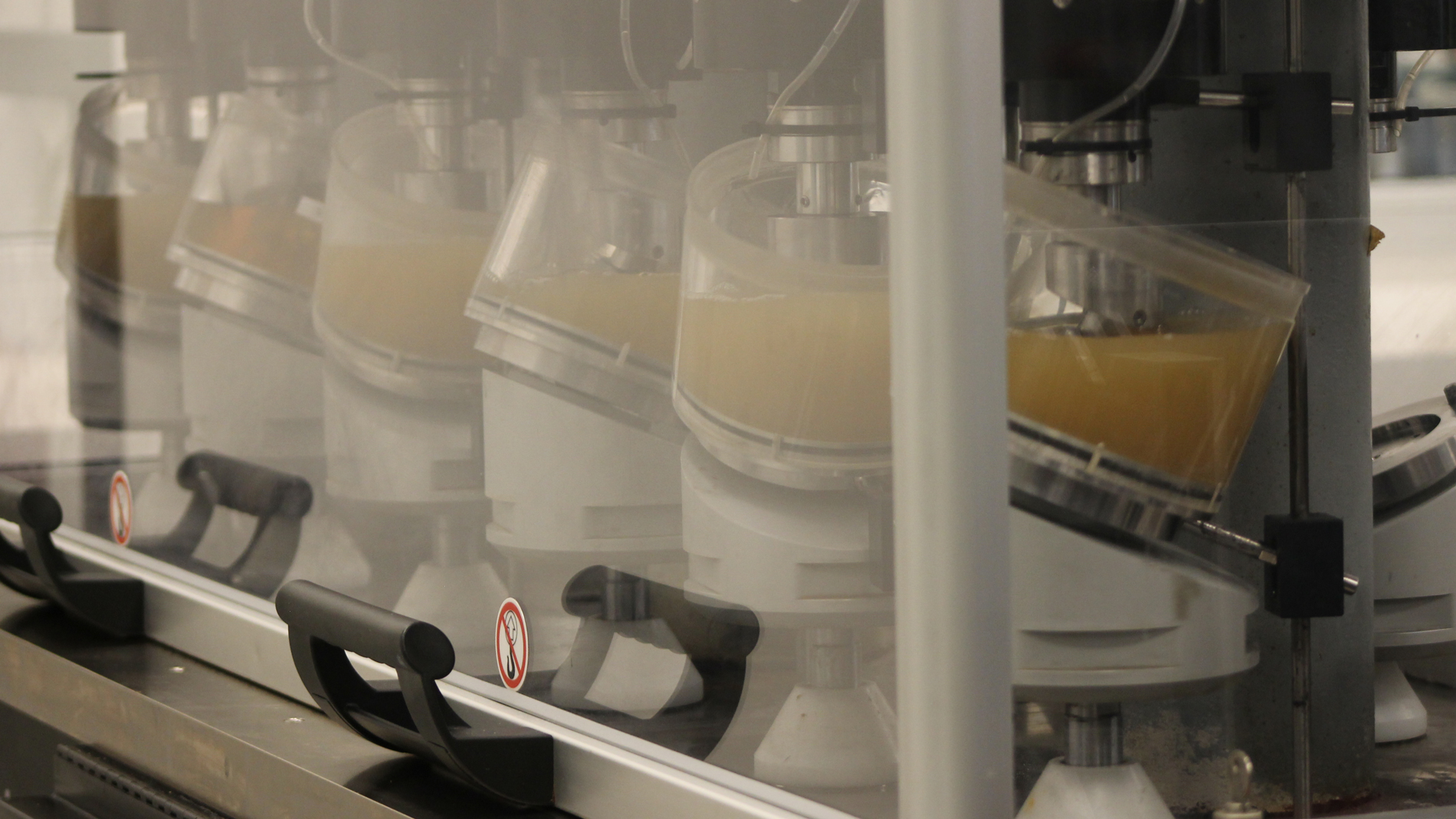 Laboratory manager Emanuele Butazzoni observes one of the many trials that test the stability and durability of LimaCorporate's implants. Pictures: Thomas Masuch
Customized AM solutions
In the meantime, the company has significantly expanded its portfolio of 3D-printed products. In addition to standard implants, it manufactures individual designs that are mainly needed for patients with very serious bone damage (due to cancer, for instance) – often when other solutions are no longer sufficient.
Back in 2013, LimaCorporate consolidated this business unit under the ProMade brand. Hospitals now create scans for the specialists in San Daniele to turn into designs for implants in coordination with surgeons, and after several iterations, they arrive at a version that's ready for production. To make the design process even more efficient, LimaCorporate also acquired TechMah Medical in 2018. The digital solutions of this US subsidiary largely automate the process of CT scan reconstruction by means of artificial intelligence.
Also, in March 2021 LimaCorporate and the Hospital for Special Surgery (HSS) announced the opening of the ProMade PoC (Point of Care) Center for Complex Orthopedic Solutions at the HSS. The ProMade PoC Center is the first industry-owned and operated design and 3D printing center for complex orthopedic solutions on hospital grounds.
Taking advantage of rougher surfaces
LimaCorporate's designs for implants and associated instruments are created at its headquarters in San Daniele, where the company has built up an extensive product development department. At its core are several rooms that house an array of numerous AM systems, which the company proudly presents behind floor-to-ceiling glass panes. This is where metal prototypes and test series are created along with surgical templates, production equipment, and components made of plastic that are used in the laboratory or for patient-specific instrumentation. In the area of metal powder bed fusion, LimaCorporate also has some laser equipment, but mainly uses electron beam systems. "Electron beam manufacturing has worked very well for our needs. It's a bit faster, and even if it results in rougher surfaces compared to other technologies, this can be an advantage for specific orthopedic applications," explains Additive Manufacturing manager Riccardo Toninato.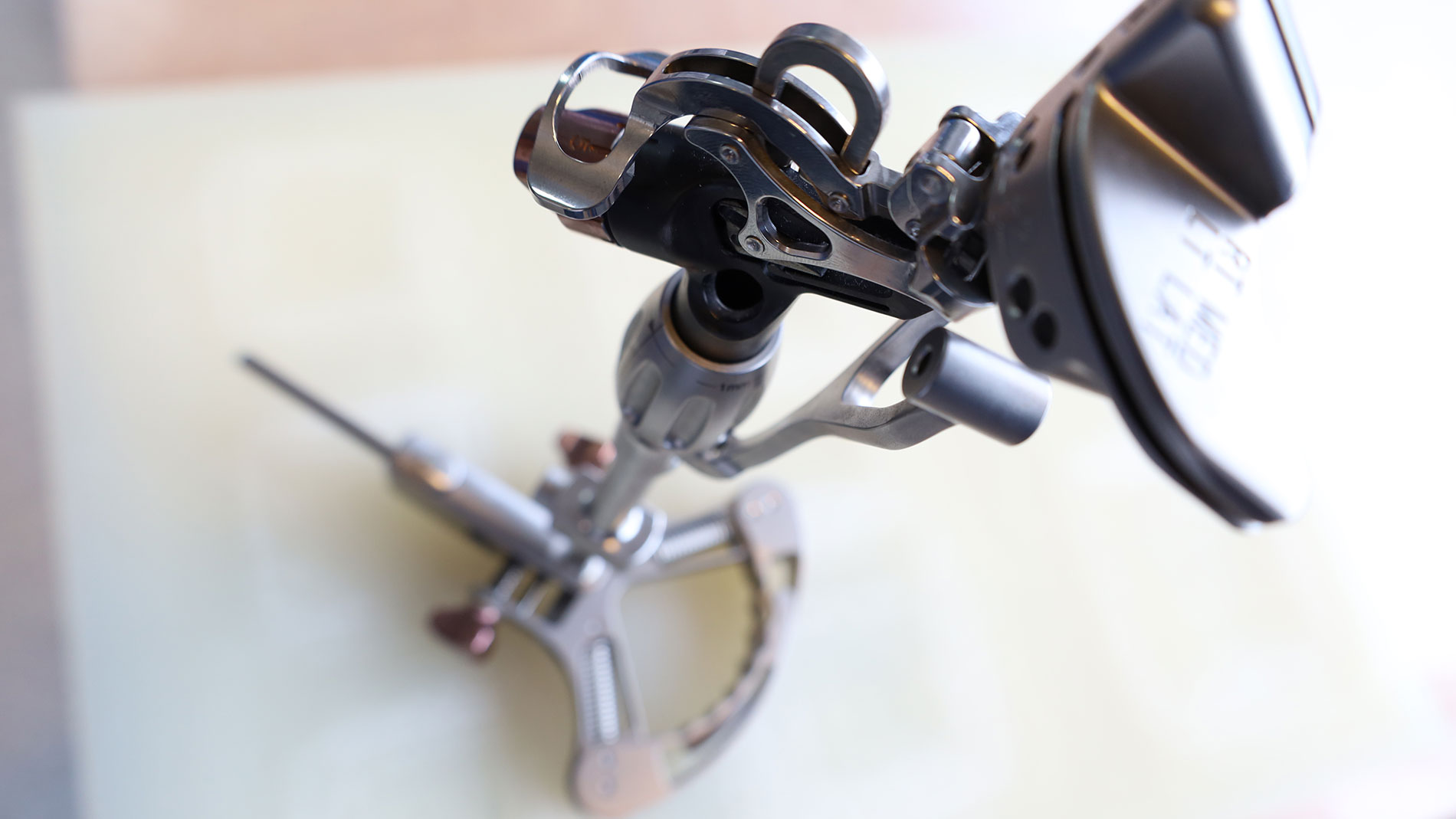 Along with prosthetic implants, LimaCorporate produces sophisticated instruments that are needed for related operations – this guide for unicompartmental tibial resections, for example. Pictures: Thomas Masuch
LimaCorporate leverages this advantage at its production site in Sicily, which has about 15 Arcam machines that are currently 3D-printing 12 types of standard implants. Since starting its AM operations, the company has additively produced in excess of 200,000 standard implants. Its number of 3D-printed products is also expected to increase soon, as 10 implants and related instruments are currently undergoing product development in San Daniele. With this latest generation of 3D-printed implants, LimaCorporate aims to secure an important competitive advantage. "Here, we've optimized the topology of our designs for the first time, which further improves their performance in terms of force distribution from implant to bone, micromotion, and fatigue behavior," Pressacco reports.
Months of testing
The decisive factor for implants is that they be reliable and provide extraordinary primary fixation thanks to the high level of friction afforded by the porous structure of TT. Especially in the first weeks after surgery, the artificially created connection is critical, as Toninato explains: "After that, the bone is induced to grow into the prosthesis and connects to it organically very close to the trabecular bone by taking advantage of the morphological characteristics of the TT. Studies have shown a significant degree of new bone ingrowth after only 16 weeks, which allows for secondary fixation of the implant."
LimaCorporate assesses the stability and durability of implants in its laboratories, including in test series that can sometimes last several months. Implants rub together up to 10 million times and their material properties are examined at regular intervals for weight loss, as well as to verify if damage or cracks have occurred during the testing.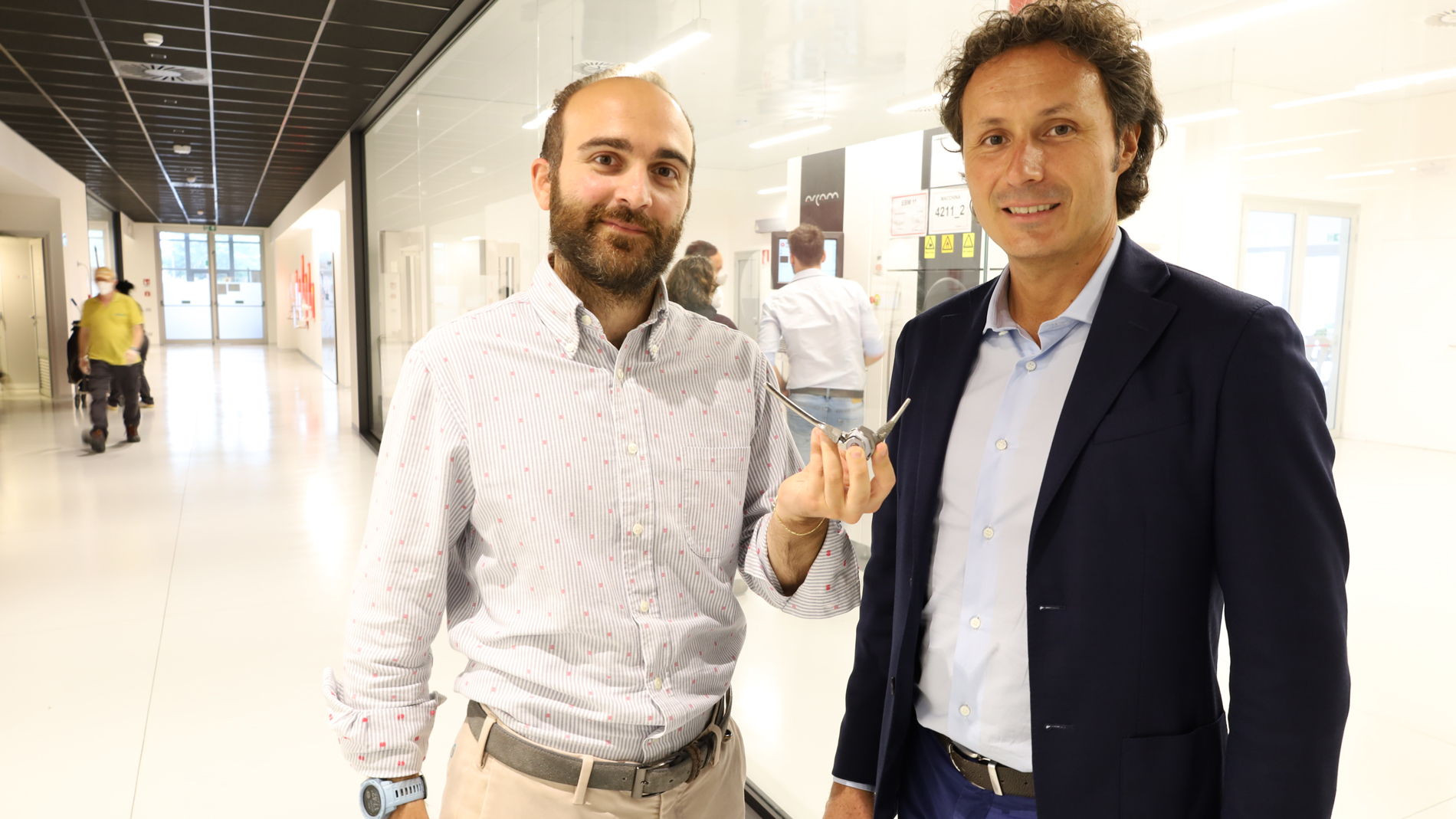 Such test series also help demonstrate the reliability of additively manufactured implants for shoulders, hips, and knees. "Despite all the scientific studies, many surgeons still believe it's better to use conventional knee implants and implement them with cement, for example," Pressacco reveals. Yet LimaCorporate has "been able to prove many times that additive prostheses are more stable, last longer, and simply work better." Pressacco and his sales team therefore do their best to convince skeptics of the benefits of AM at conventions and similar events. "What works best in winning surgeons over, however, is having them come to our company and see the entire process, including design, production, and quality control," Pressacco says.
Faster product development
The fact that Additive Manufacturing has by no means overtaken traditional production in making implants is evident in the conventional production hall in San Daniele. Here, more than 40 milling machines and other metalworking equipment are lined up in a sophisticated and color-coded order. The production volumes are significantly higher than at LimaCorporate's 3D production site in Sicily.
That said, the conventional sector also benefits from metal 3D Printing – in the development stage of some instruments, for example. Indeed, obtaining prototypes would otherwise take several months. "Additive Manufacturing enables us to reduce that to a few weeks, especially in the early stage of development and for cadaver labs," Riccardo Toninato explains. "Plus, improvements are easier to implement."

Tags