16 May 2022
People have been making music on guitars since the early Middle Ages, and they are still among the most popular instruments today. In Germany, for example, 16 percent of all guitarists strum their strings more or less regularly. For years, however, luthiers had to contend with declining sales – until the COVID-19 pandemic gave the industry a real boost. The U.S. manufacturer Fender, for example, registered a 92-percent increase in sales of instruments under 500 dollar in 2020.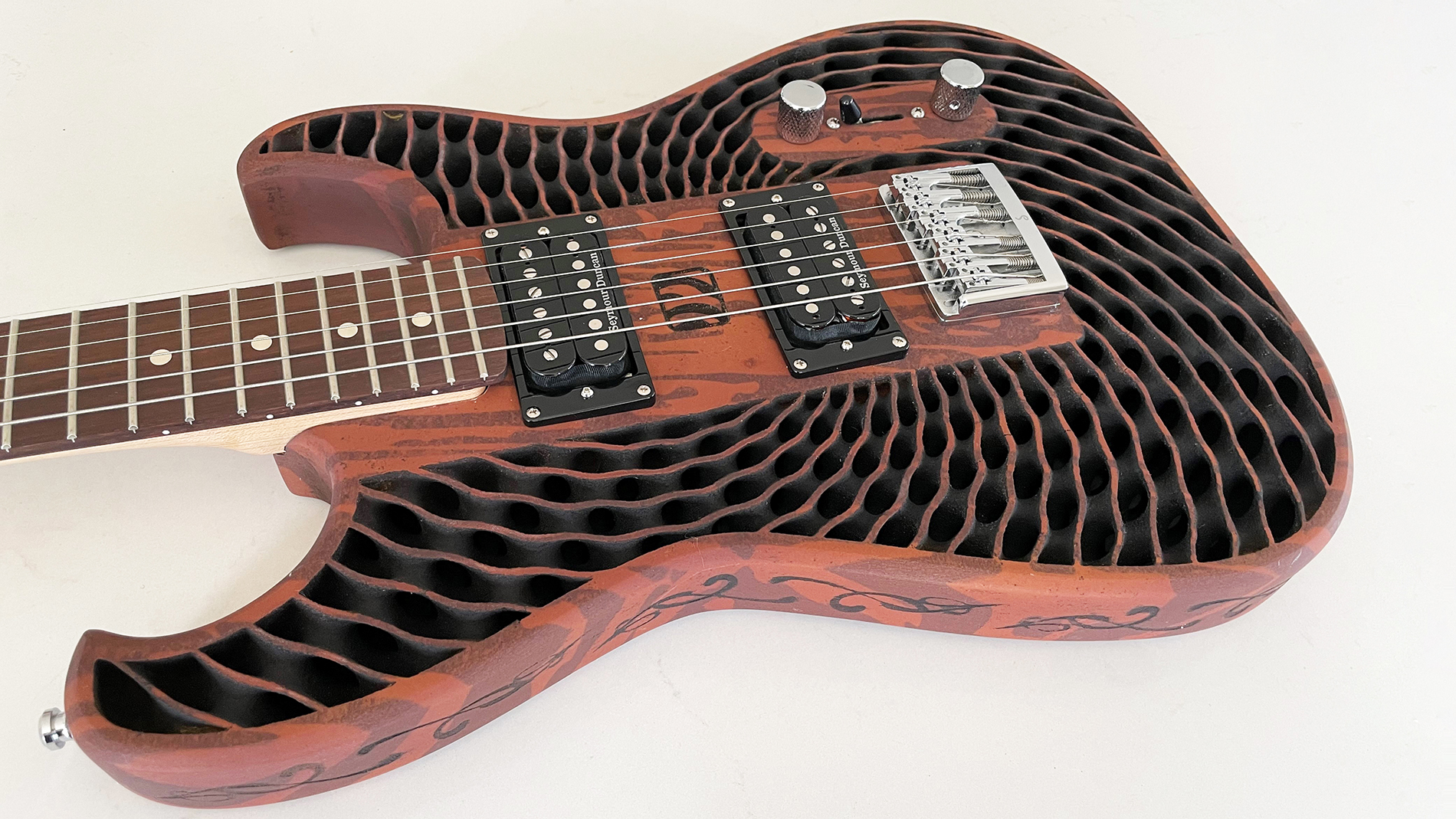 3D printing has also given the guitar industry new momentum, though less in an economic direction and more in an artistic and creative one. Olaf Diegel and his company, ODD Guitars, have been producing and selling 3D printed guitars for over 10 years. Diegel, who also teaches product development as a professor at the University of Auckland (New Zealand), has designed more than a dozen different models and built a total of 92 guitars, and five more are in the planning stage. The prices range from 3,500 to 4,000 dollar.
In particular, Diegel is making use of the design possibilities afforded by 3D printing. "In the case of guitars, the only real advantage of 3D printing over traditional production is the incredible aesthetics you can achieve that would just not be possible with traditional manufacturing," Diegel told FON magazine. "That's why my guitars are all designed to be incredibly complex inside the guitar body. If I was making a conventional guitar in the style of a Fender Stratocaster or a Gibson Les Paul, 3D printing would probably be the worst choice of method." After all, he says, CNC machining or hand-routing with a template is infinitely more cost-effective for simple geometries. "But, if you're trying to make a guitar with the skyline of New York City – with 3D buildings, cars, bridges, and so on – it's impossible with traditional tools; 3D printing is the way to go."
Diegel's creativity is evident in the wide variety of his different creations. They range from the flame design of "American Graffiti" to the stars and stripes of "Americana" and the barbed wire and roses of the "Heavy Metal" model. For his "Beatlemania" bass guitar, Diegel – who primarily plays bass himself and studied jazz for a few years in his youth – drew inspiration from his favorite English band. "This bass guitar plays great and is borderline kitsch, so I just love it," he admits. In addition, he has a fondness for rockabilly and the rock 'n' roll of the '50s and '60s.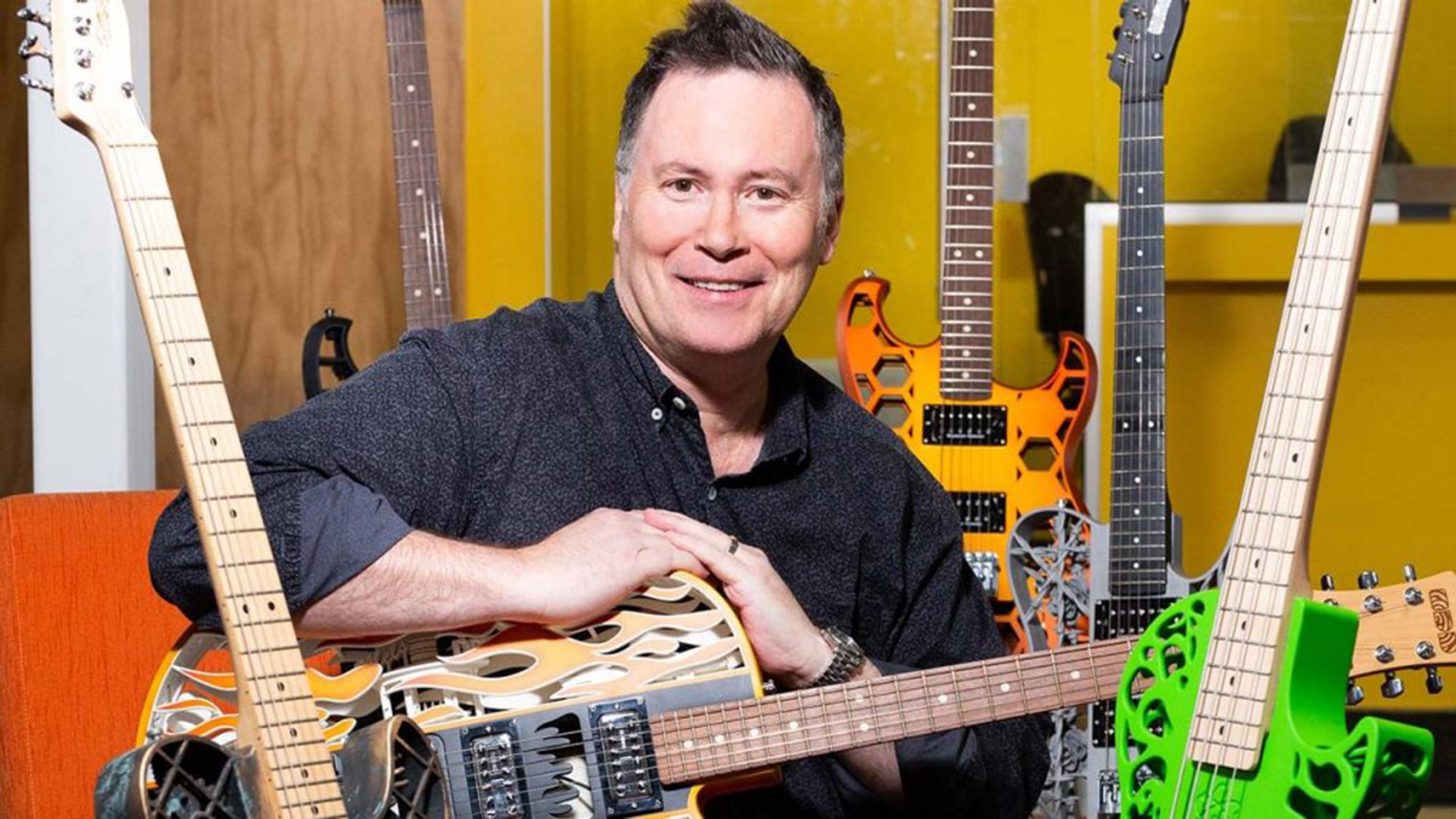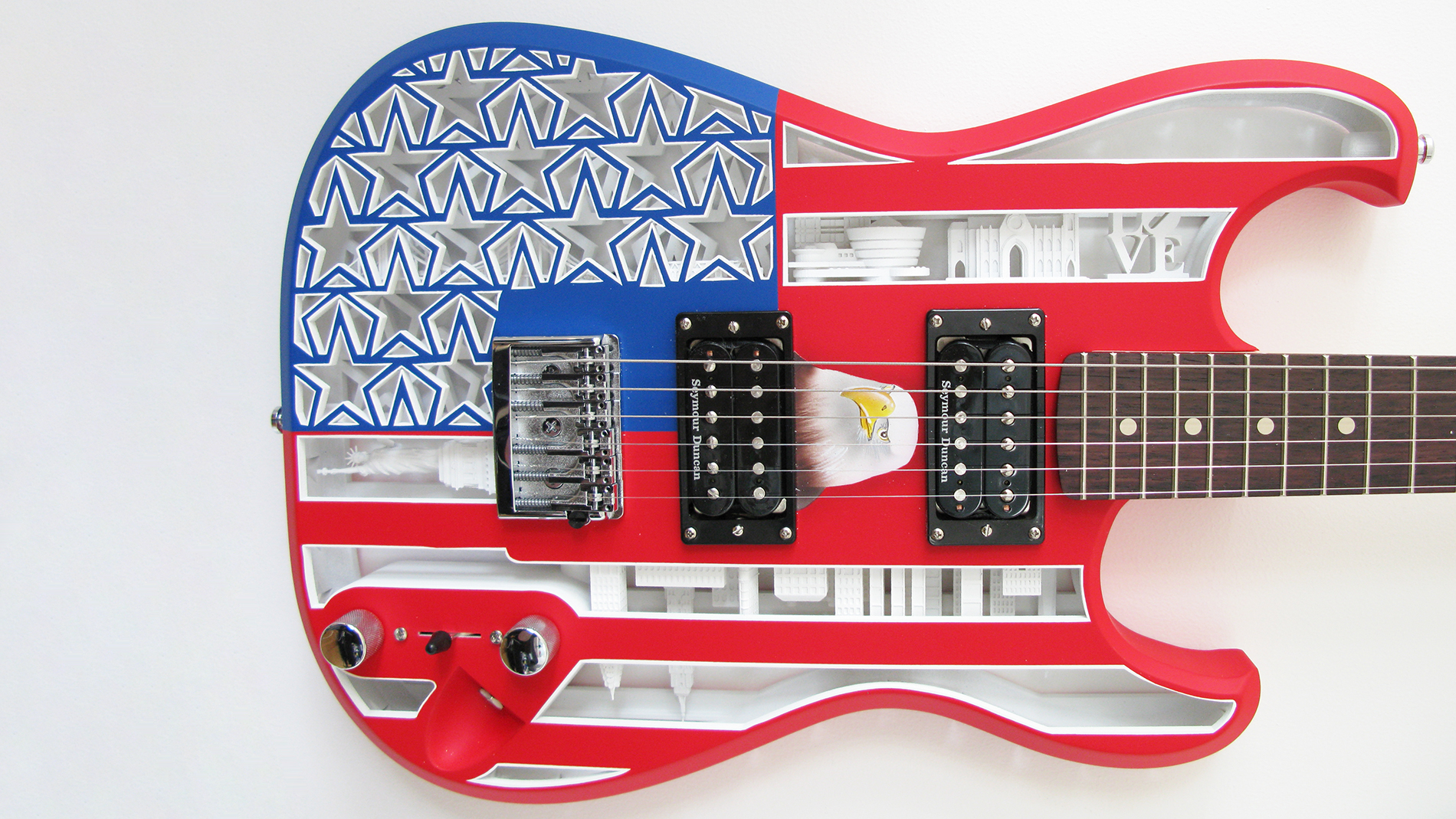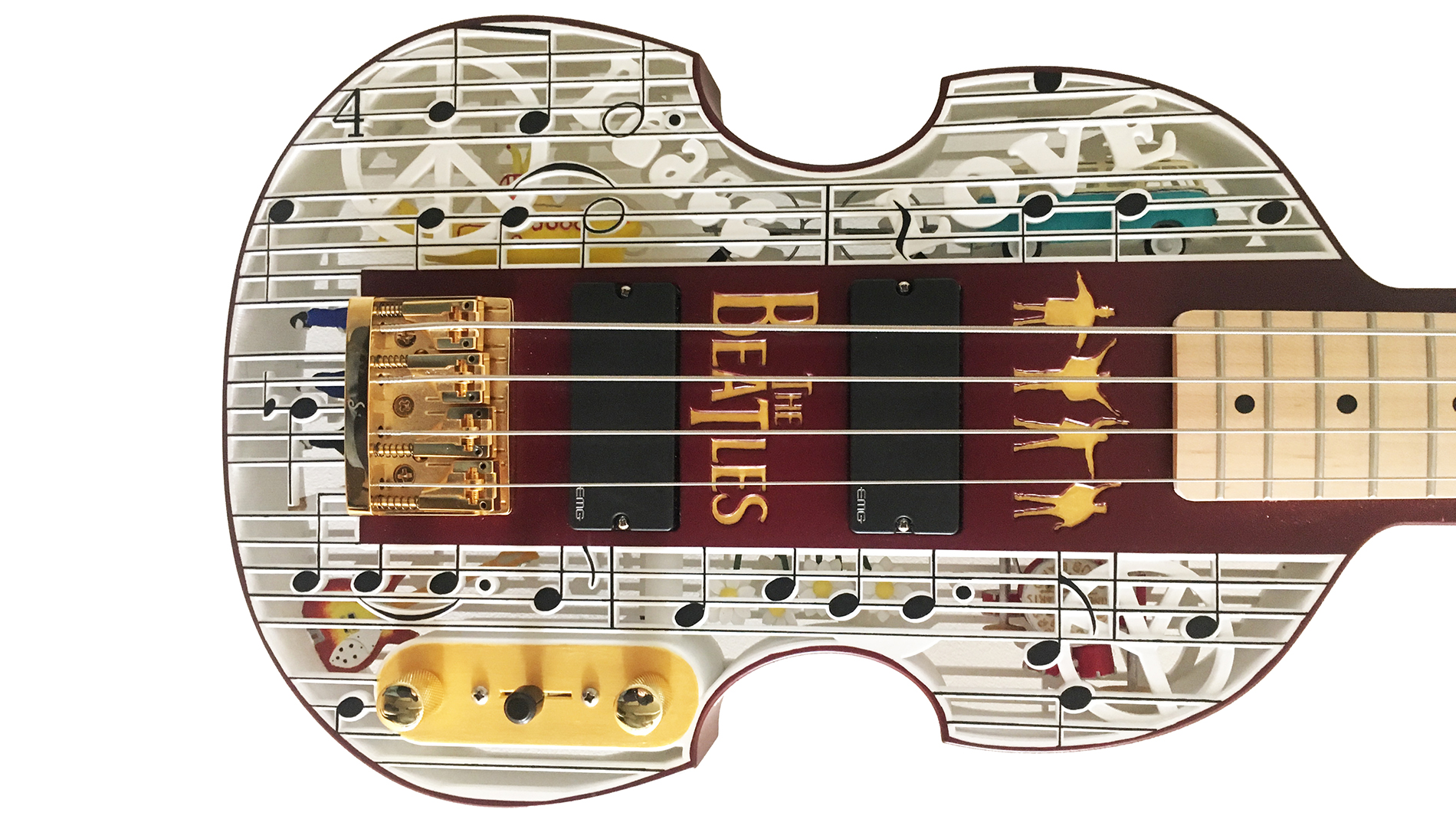 3D printing services and hand-painted finishes
ODD's guitar bodies are printed from nylon using the SLS (polymer powder bed fusion) process. Diegel's workshop is very well-equipped with 3D printers, but the build spaces of its machines are not sufficient for the size of the guitars. Diegel thus uses 3D printing services from i.materialise or Shapeways, or from Xylloc in Belgium (for aluminum guitars). He takes care of the finishing, assembly, and simple paint jobs himself. For more complicated color work, he works with his airbrush artist friend Ron van Dam. Hand-painted finishes are done by Diegel's wife, Akiko, who is also an artist.
Diegel uses top-quality pickups and hardware that promise the same tonal quality as other high-end electric guitars. However, there is "a kind of religious argument among guitar enthusiasts about the merit of tone woods versus other materials," as he puts it, and this argument cannot be won.
At the same time, Diegel has also added new materials to his production portfolio. For his latest "Green Axe" model, he used a fairly new additive manufacturing technology that processes wood-based materials. For this, the binder jetting process from Forust was used (see our previous report). The procedure designed by this young U.S. company, which was acquired by Desktop Metal last year, uses wood sawdust and bio-epoxy resin.

AM TECHNOLOGY:
Additive Manufacturing for polymer - powder bed fusion
A structured overview of the complex and multi-layered world of Additive Manufacturing, the process chain and areas of application is provided by our AM Field Guide.
FURTHER INFORMATIONEN:
Tags
Additive Manufacturing
Design and product development