Text: Thomas Masuch, 25 October 2023
Manufacturers of 3D metal printers are pushing into new dimensions and offering innovations for topics people are buzzing about in the world of AM.
New 3D printers and innovative additive technologies are at the heart of every Formnext event, and the 2023 edition will be no different. In fact, there are so many of them this year that we couldn't possibly fit them into just one article. To give you the clearest overview we can, we've divided the area of additive hardware into three sections: metals, synthetics, and other materials. 
This article brings you all the latest in metals, where manufacturers are showing what they can do on a whole new scale. Their 3D printers can now process up to five tons of powder while also boasting innovative features and an impressive range of potential uses. Other fields of innovations everyone in AM is talking about include the high levels of precision being achieved in mass production, the cost-effectiveness of lithography-based metal production, and an open platform for materials.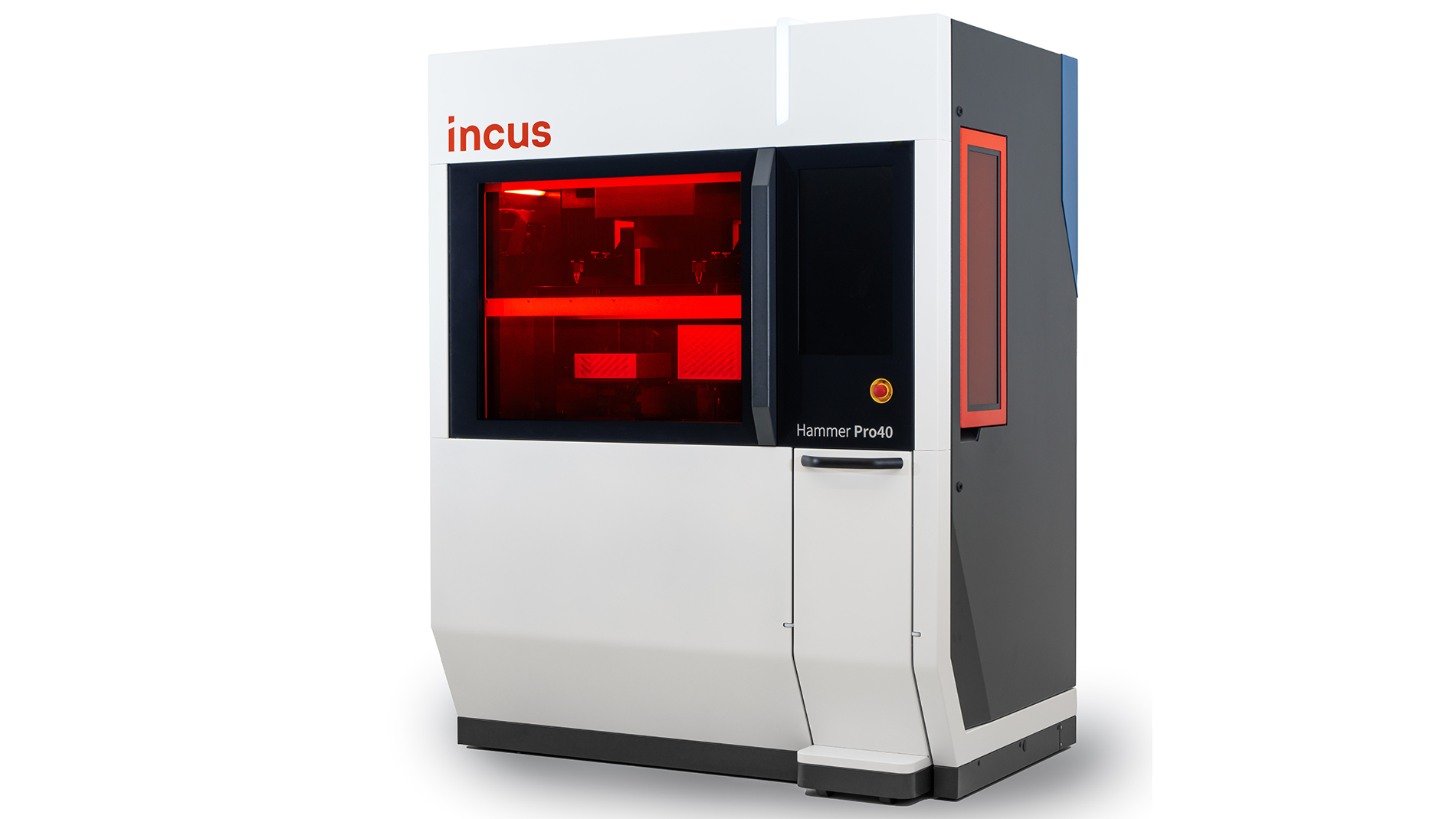 For jewelry, dental brackets, automotive knobs, and more
Incus, an Austrian 3D-printing manufacturer specializing in lithography-based metal manufacturing (LMM), is introducing the new Hammer Pro40 printing solution to upscale its technology for mass manufacturing. Boasting a platform six times larger than its predecessor, the Hammer Pro40 enables users to make the leap to mass manufacturing. With a high potential throughput (700cm³/hour) and excellent resolution (pixel pitch of 40µm in X/Y), the solution facilitates economical printing while delivering complex geometries and surface aesthetics. The Hammer Pro40 is engineered to manufacture large batches of intricate, specialty parts in everything from dental and medical applications to the fields of automotive production, microrobotics, and jewelry.
Moving up to five tons of powder
In its AMCM M 8K system, AMCM has announced a large-format metal printer with eight lasers and a build volume of 800 x 800 x 1200mm. The first application will involve printing the combustion chamber of ArianeGroup's Prometheus rocket engine. This chamber will be printed from CuCr1Zr and have a height of over 1,000mm, as well as a maximum diameter of 800mm. "Our new M 8K system will be operational within a year. We've promised ArianeGroup the first printed combustion chambers before the end of 2024," says Martin Bullemer, managing director at AMCM.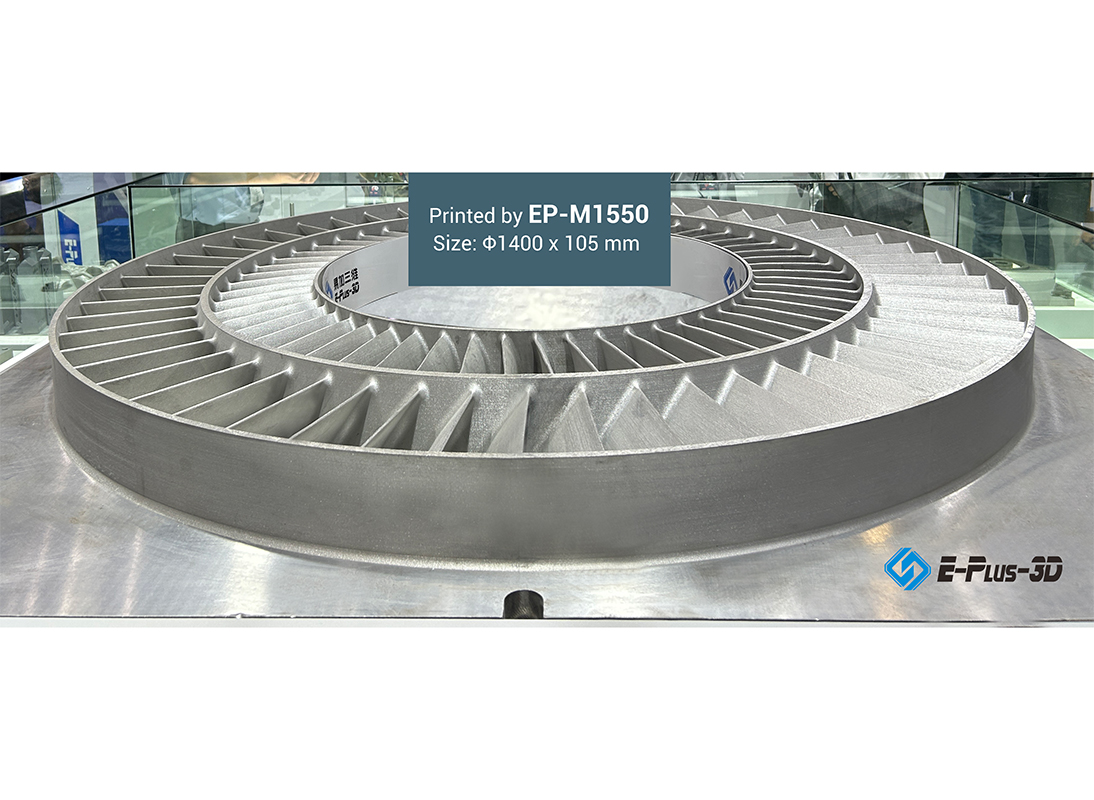 Image: Eplus3D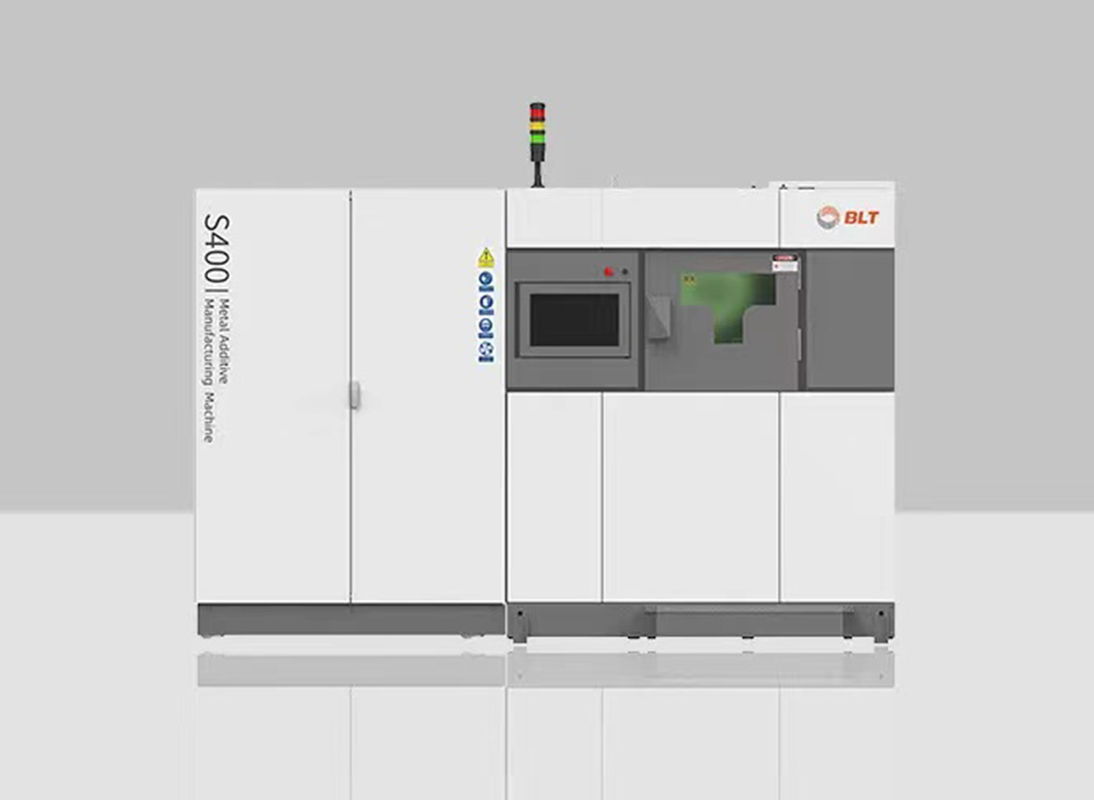 Image: BLT
Up to 25 lasers
Eplus3D is also moving into new areas of dimension: The EP-M1550, which the company says is the largest system of its kind on the market, features a configuration that utilizes a four-by-four matrix of 16 lasers and 16 galvanometers. The lasers can be operated synchronously, ensuring the system's high build rate of up to 650 cm³/h. Upon customer request, the optics system can also be configured to include a five-by-five matrix (25 lasers and 25 galvanometers). With the design of the machine focusing on large-scale production, the build volume of the EP-M1550 is 1558 x 1558 x 1200mm, with the option to extend the height up to a full two meters.
With streamlined calibration process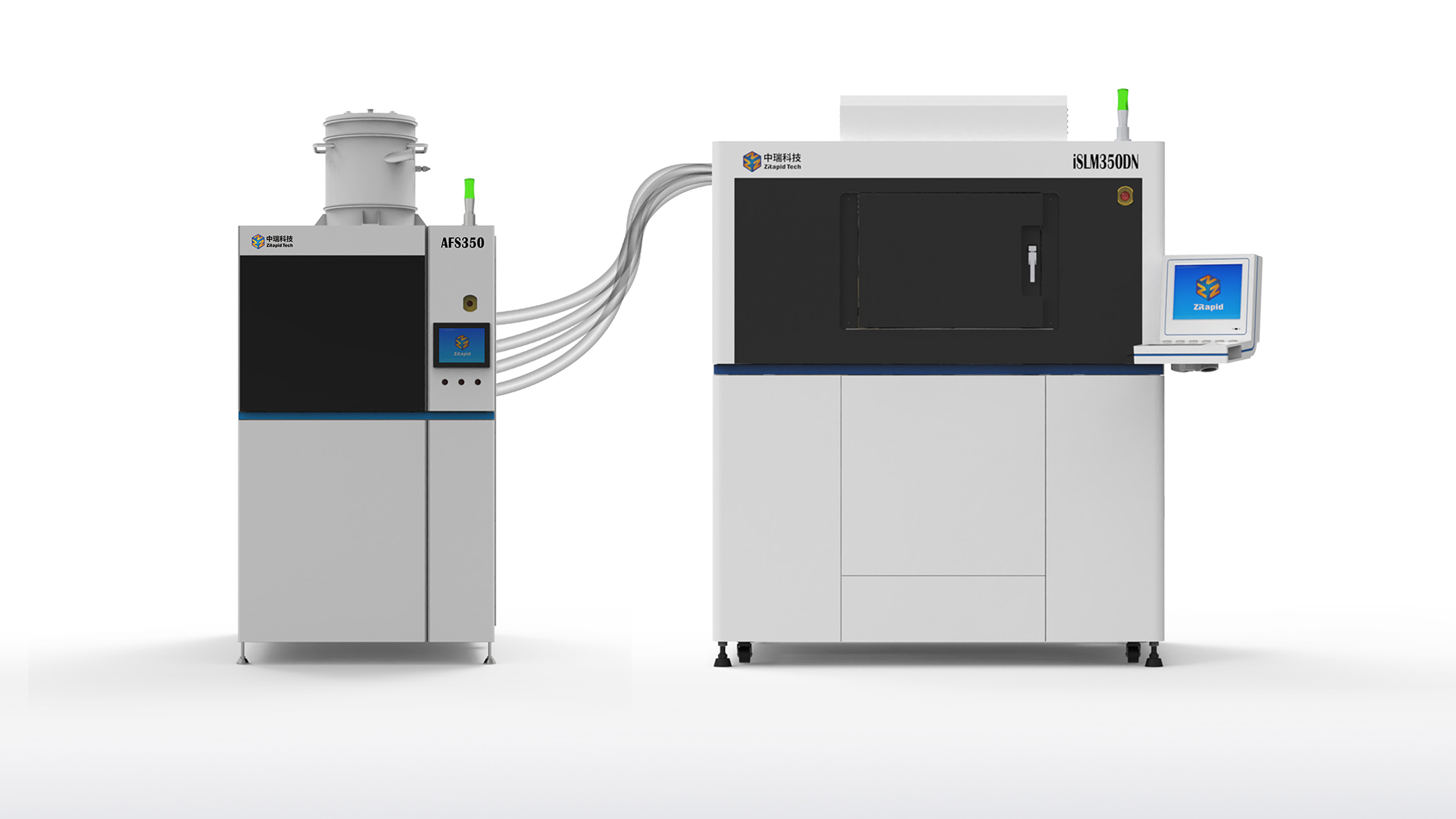 BLT (Bright Laser Technologies) will present its BLT-S400 metal printer with automatic powder recovery. According to the manufacturer, the new system's three-laser configuration makes it suitable for high-volume production of industrial parts. In addition, the BLT-S400's newly developed automatic splicing calibration module reduces the need for manual intervention. The automatic splicing calibration program ensures precise alignment through its multi-laser system, consistently guaranteeing a controllable accuracy of 0.02mm.
An open material platform
In cooperation with its European sales partner, Anima (Athens, Greece), the Chinese manufacturer ZRapid Technologies is set to unveil its large-format metal printer iSLM350D in Europe along with its AFS-420 metal powder circulation unit. The iSLM350D features a pressure range of 350 x 350 x 450mm and a dual-laser configuration. In addition, the printer serves as an open material platform thanks to its ability to manually edit G-codes for custom printing strategies.
FURTHER INFORMATION:
Numerous other highlights and premieres for Formnext 2023 can be found in the trade show issue of FonMag.
Tags
Additive Manufacturing
Formnext News