11 September 2023
With 3D printing technology for patient-specific, resorbable bone graft substitutes that reform into real living bone, the young Danish company Ossiform is aiming to improve patient health and reduce treatment costs. The company expects its first product to see use in humans by next year.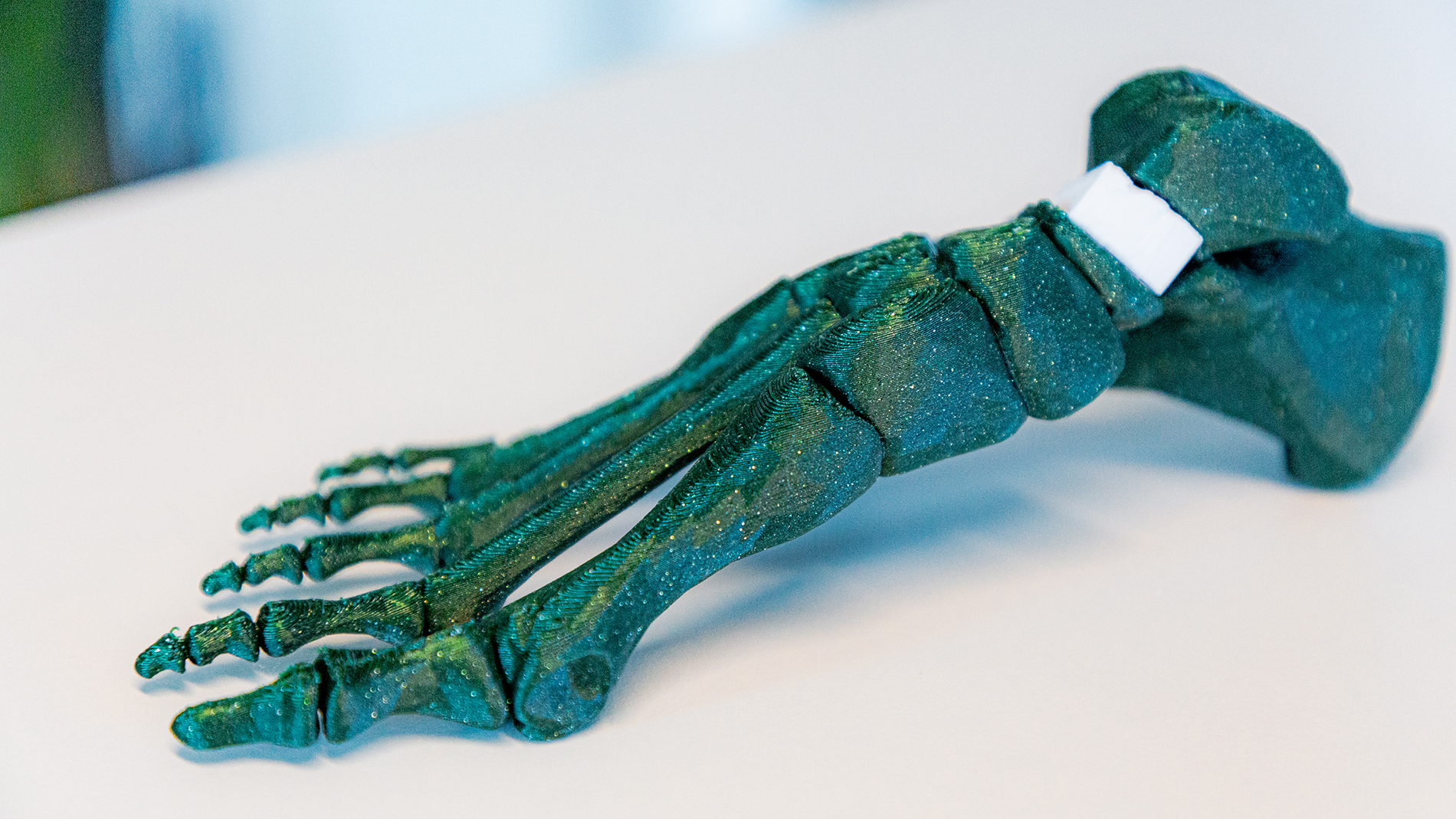 Martin Bonde Jensen got involved in 3D-printing bone graft substitutes while studying medical engineering at the University of Southern Denmark in Odense. After talking to surgeons, it was clear to him that there was a significant need for better solutions for bone defects that might be met using 3D printing technology. 
When bone needs to be reconstructed, patients in Denmark typically receive bone that has been harvested (grafted) from the patient themselves. "Through dialogue with surgeons, we quickly learned that the current gold standard isn't ideal for patients or the healthcare system, as these patients are often admitted for longer periods due to the extensive bone harvesting process and post-surgical complications," Jensen recalls. 
Though the benefits of customized implants are widely recognized, current customized solutions generally use non-resorbable or permanent materials such as polymers or titanium, which are foreign to the human body and carry a high risk of infection, Jensen says.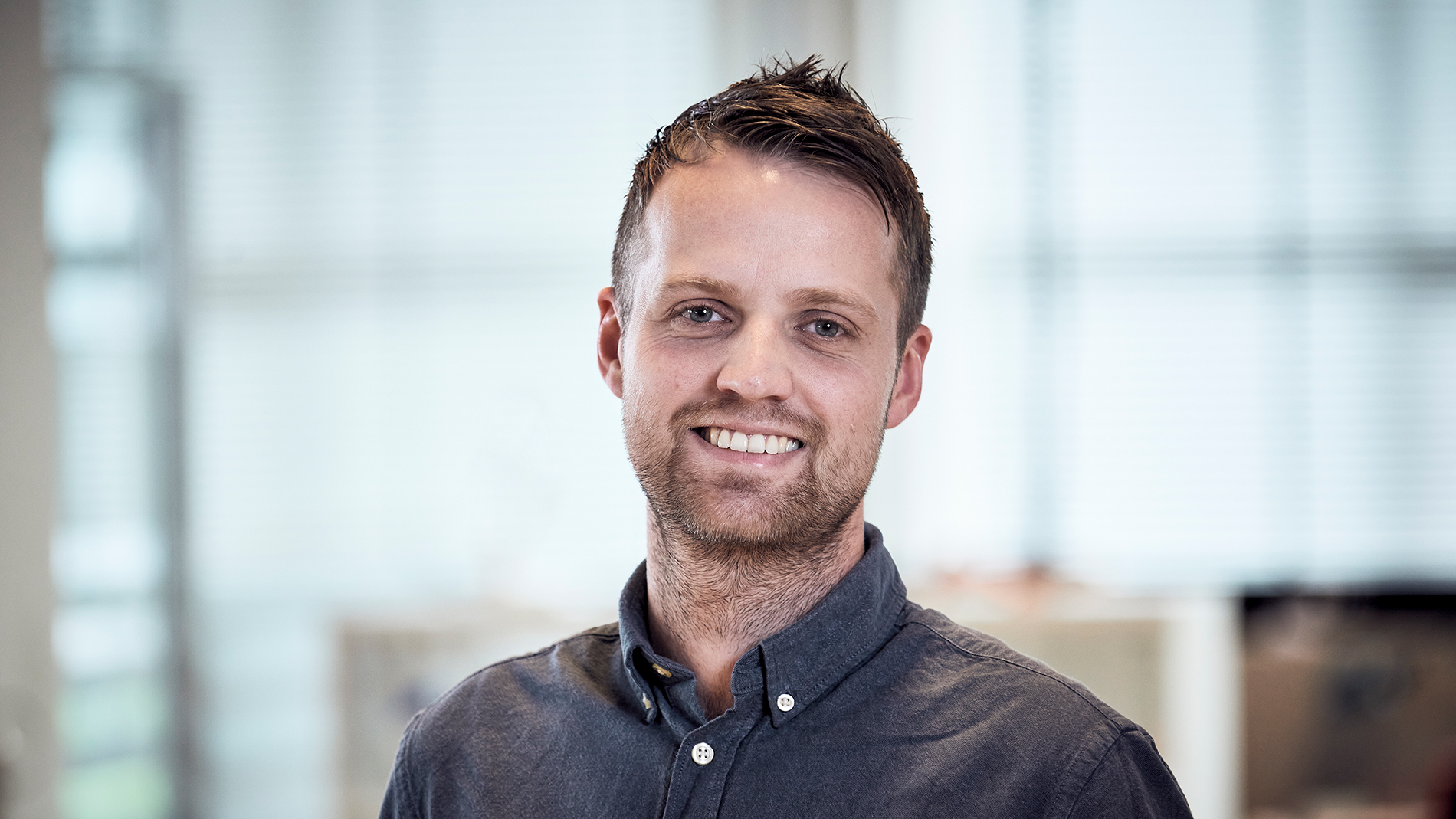 He therefore started working on a bioceramic material that would not only replace damaged bone, but facilitate the formation of new bone. Jensen's solution involves technology for 3D-printing customized bone graft substitutes that resorb over time and transform into living bone tissue. In doing so, he has focused on improving both patient outcomes and hospital cost-effectiveness. "With our solution, we expect to see a minimal risk of complications and readmissions, shorter hospital stays, and faster recovery," Jensen explains. 
Securing funding and reaching the market

Ossiform received its first funding from Danish investors in 2018. In two further funding rounds (in 2020 and 2022, respectively), the young company from Odense succeeded in raising equity capital amounting to EUR 10 million. It has invested the funds in developing its technology further, as well as in production facilities, personnel, patent approvals, and regulatory clearance procedures, including numerous test series and preclinical studies.
Since raising its initial capital in 2018, Ossiform has hired 15 employees in areas spanning quality assurance, regulatory affairs, production, R&D, marketing, and sales. In addition to founder Martin Bonde Jensen, who also serves as CTO, the company is led by group CEO Thea Wulff Olesen, who brings extensive experience from her past leadership roles at several life science companies. 
Bringing Ossiform's bone graft substitutes to its target markets is going to be a highly complex affair. The regulatory approval processes involved are especially challenging – and even more demanding in Europe than in the United States, which is why the company intends to apply for approval in the US first. To apply for FDA approval, Ossiform has still had to conduct numerous series of laboratory tests and in vivo studies to verify the safety and efficacy of its solution. Once approved in the US, Ossiform plans to use the clinical data it has obtained to ease the process of securing approval in the EU. "So, we're going across the Atlantic first, and then coming back later," Jensen affirms.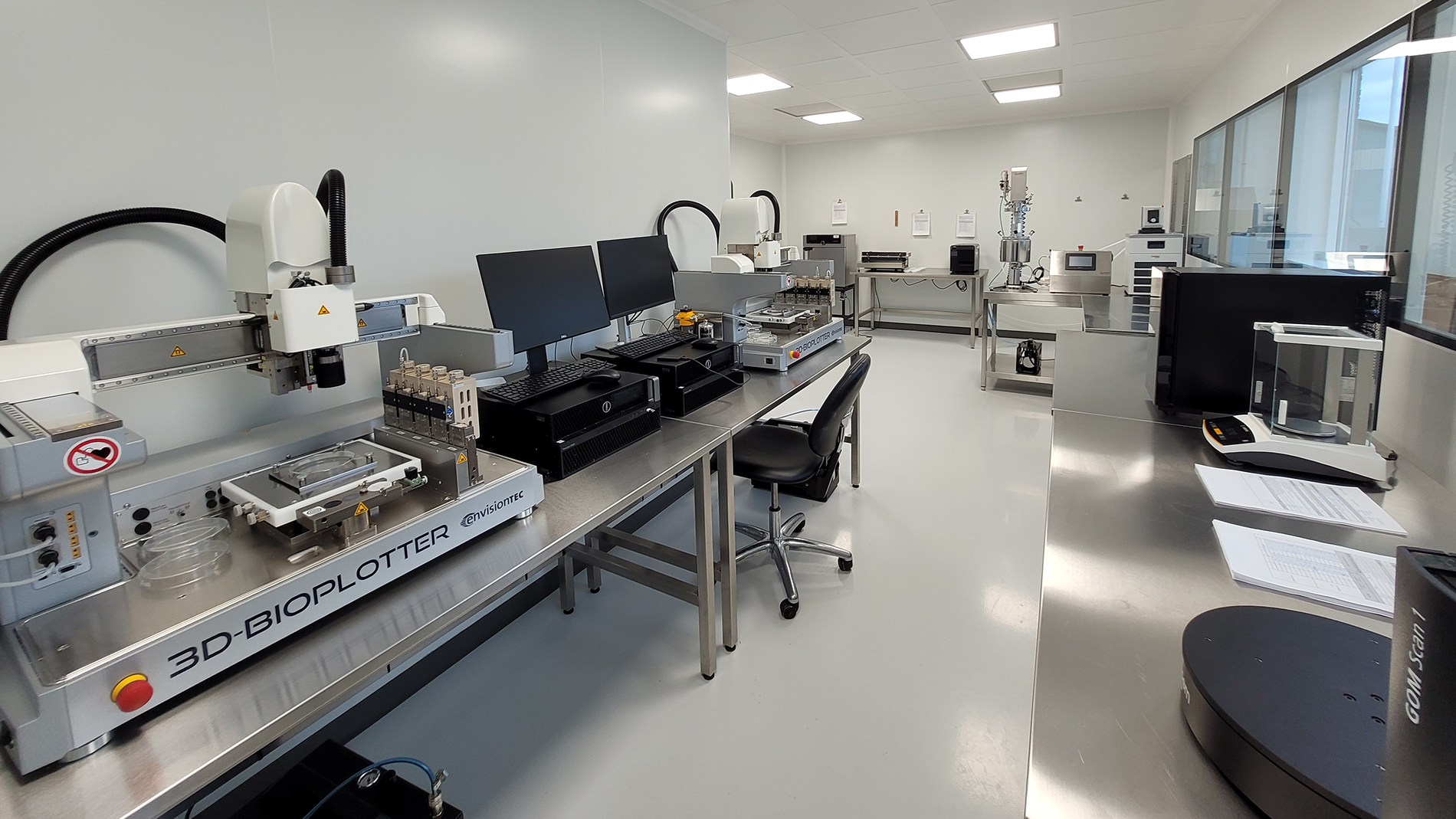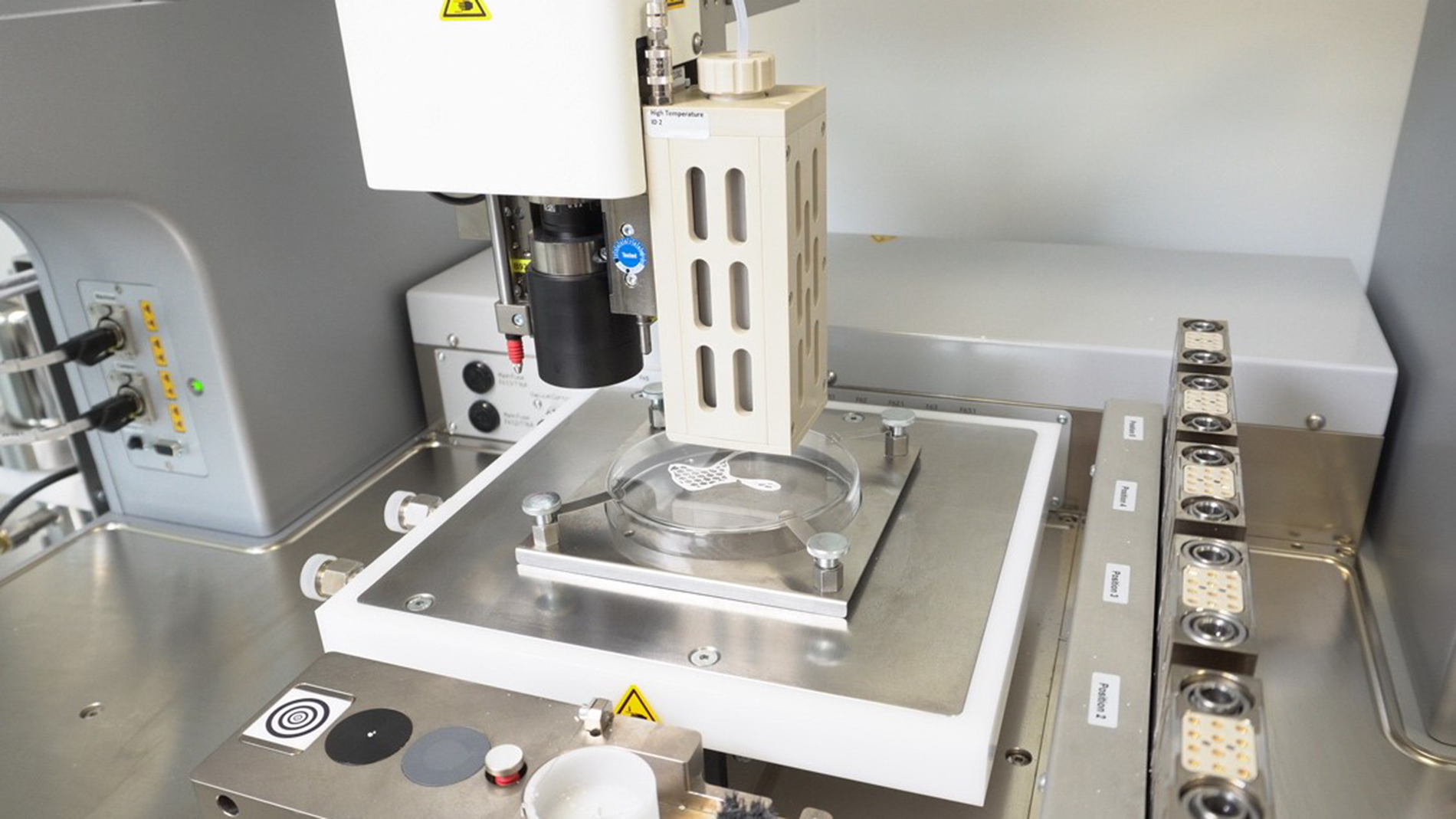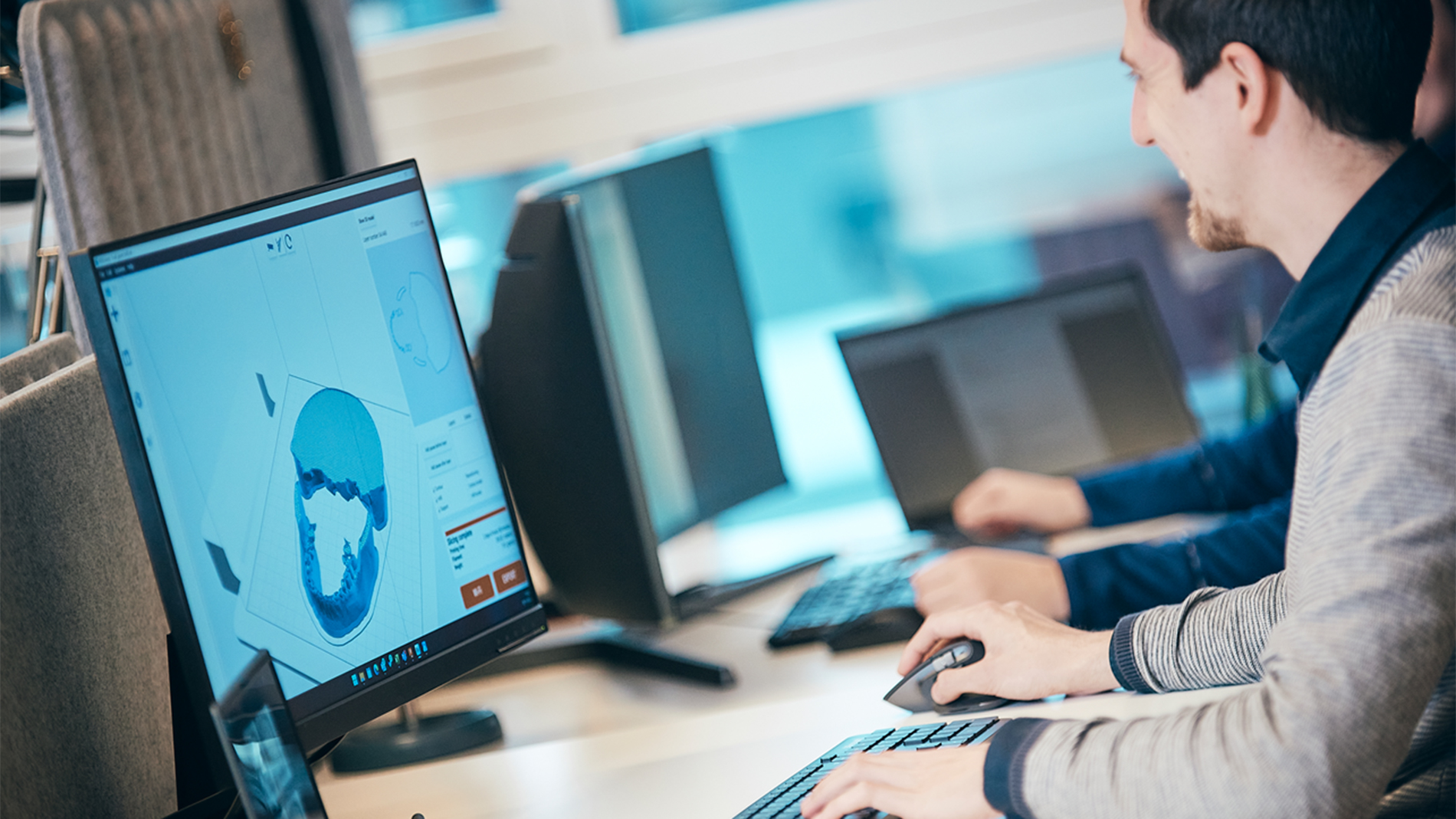 Printing bone using a novel extrusion process
In its technical work, Ossiform focuses primarily on the development of 3D-printed bone implants. Jensen explains that strictly speaking, his company doesn't produce implants, but bone graft substitutes that gradually resorb in the body and transform into new bone tissue. For its hardware and software, Ossiform works with well-known partners from the AM world: Its 3D printer comes from ETEC (formerly EnvisionTEC) and is supported by Mimics Innovation Suite, a software solution from Materialise that can transform patient scan data into bone graft designs. 
Ossiform's bone graft substitutes are made of beta-tricalcium phosphate (β-TCP) – a material that has been used in bone reconstruction for decades, but normally comes in blocks that surgeons have to manually carve into implants for patients. To produce its bone substitutes, Ossiform uses a process called paste extrusion modelling using the company's novel bioink, which combines β-TCP with a binding agent. The printed parts are then thermically debinded and later sintered in a furnace at over a thousand degrees Celsius. This creates a pure ceramic part that can be implanted into the body and become a natural part of it. In doing so, Ossiform takes advantage of the human body's natural bone-forming ability: The ceramic material, which is water-insoluble and naturally found in the human body, is broken down and restored by bone cells. "This natural process happens in all of our bones every day," Jensen explains.
A vast need for bone replacement solutions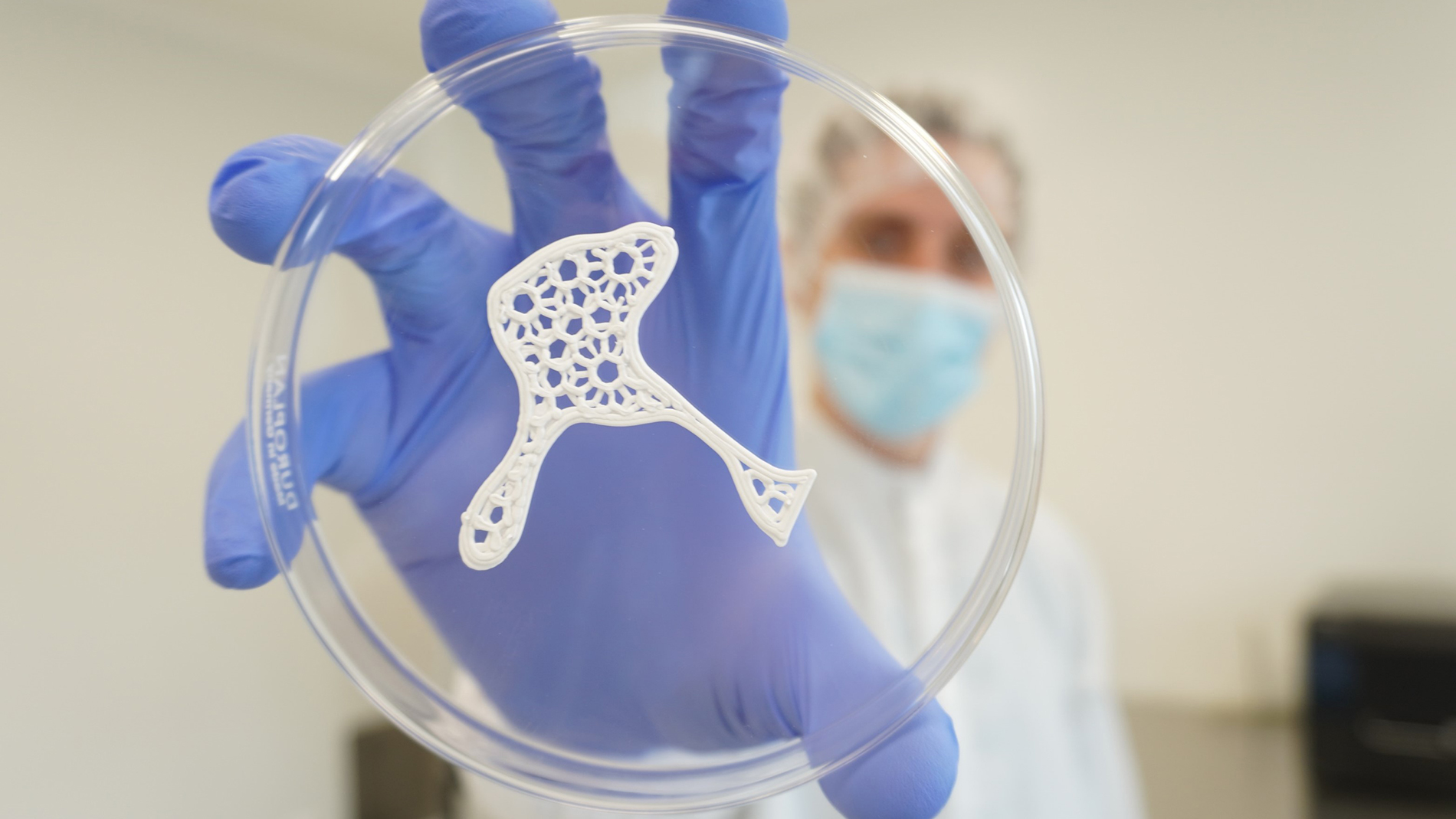 Three million bone graft substitutes are used clinically every year. The need for bone replacement occurs when natural bones are partially destroyed or removed – due, for example, to congenital birth defects, accidents, or diseases that affect the bones. 
The value of this market is estimated at around USD 4.8 billion, with the US accounting for around 40 percent. It's no wonder that the evident demand has attracted other young companies that are looking to produce bone substitutes with a 3D printer. Nevertheless, Jensen is convinced that Ossiform not only has several technological advantages, but is very well positioned in terms of its ongoing patents and approval processes. "Still, we have to continue to be smart and fast," he points out.
Ossiform intends to produce and sell patient-specific bone graft substitutes directly to clinics and hospitals starting in 2024. That said, Jensen also has further-reaching ideas for the future: "It's also conceivable that we could install our system at hospitals and only supply the material." This is not feasible in the short term, however; according to Jensen, some issues (such as liability) have not yet been conclusively clarified.
Tags
Materials
Medical technology