Text: Thomas Masuch; Photos: Burgmaier — 2021/05/15
As if struggling with the coronavirus pandemic weren't enough, the traditional automobile industry had to contend with the transformation to alternative drive systems in 2020. This transition is also putting automotive suppliers under considerable pressure to respond. Burgmaier, however – a family-owned company based in Allmendingen (southwest Germany) that employs around 800 people –already began setting the wheels in motion to leverage new technologies like Additive Manufacturing and tap into further markets two years ago.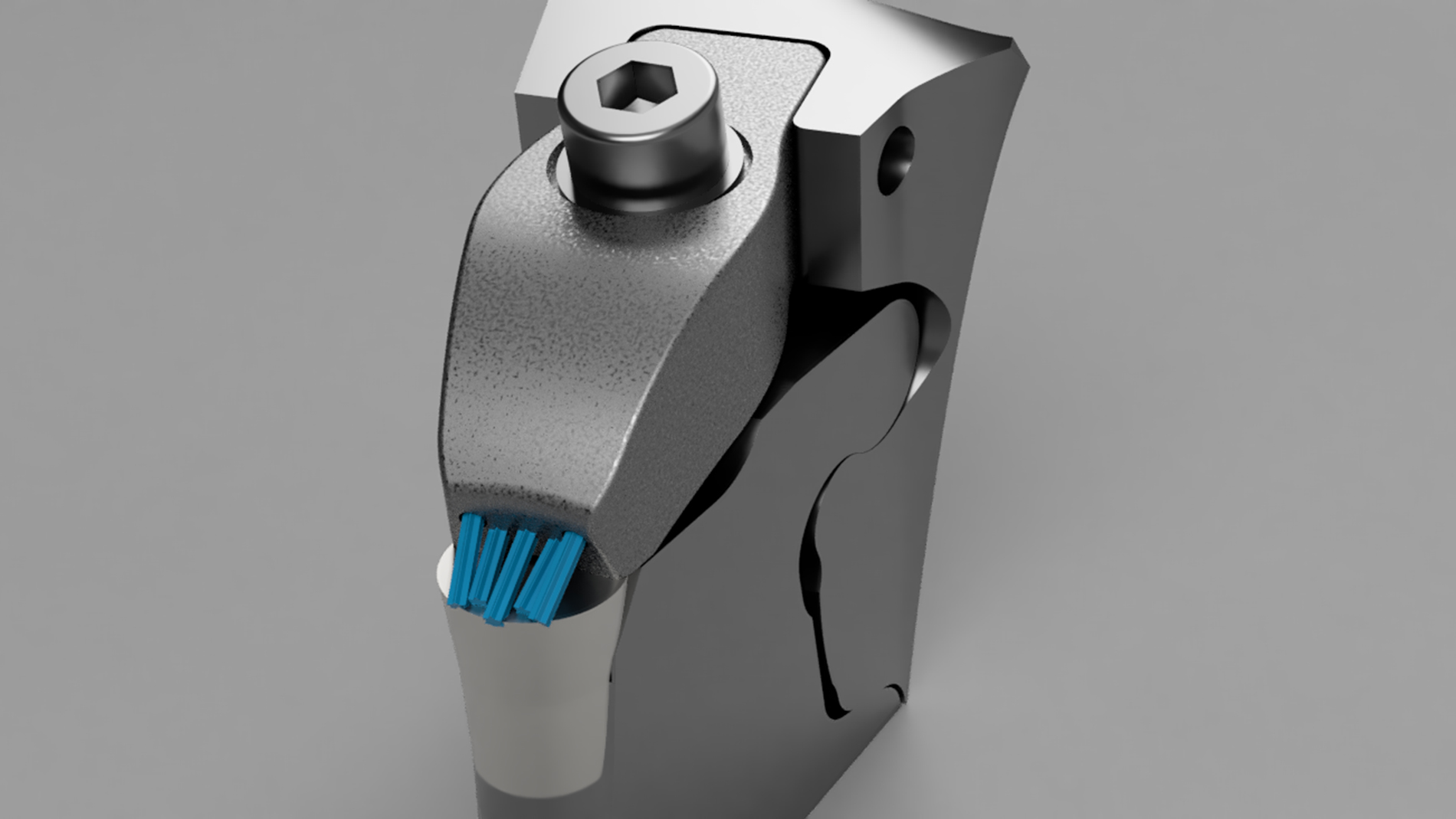 Compared to the 280 machining centers in use at Burgmaier's four plants, the company's single powder bed unit is definitely playing more of a minor role. Ken Krauß, who has been heading up the AM division at Burgmaier for two years now, nonetheless reports that this twin-laser SLM 280 is already producing series of more than a thousand components in a dedicated AM environment. To continue ramping up these production runs over the long term, Krauß and his colleagues are also taking a look at additive technologies beyond powder bed fusion.
Outside of Burgmaier's neatly isolated AM operations, dozens of milling and turning machines send plenty of metal shavings flying as they produce thousands of parts every day. "We're advancing into a new production environment with Additive Manufacturing," Krauß says, referring to the application-oriented way in which Burgmaier closely combines AM with post-processing. It's here that the company sees one of its particular strengths: Since its foundation in 1931, Burgmaier has amassed decades of experience in cutting and surface treatment.

"Burgmaier's ownership group is convinced that additive manufacturing technology is the right step forward in leading the company into the next generation."
Through AM, it is now also reaching out to new customer groups outside of the automotive industry – manufacturers of cutting tools, for instance. With 16MnCr5, a material the company has certified specifically for Additive Manufacturing, it is 3D-printing things like mounts for the sharp working edges found in milling and turning machines. The cooling channels Burgmaier is integrating into these mounts are more efficient at dispersing process heat. Meanwhile, the company's product portfolio now includes 3D-printed grippers, as well. Here, AM produces rougher surfaces that offer improved hold. Krauß also sees a great deal of potential in gearwheels, which are used in many industries and are highly compatible with Additive Manufacturing.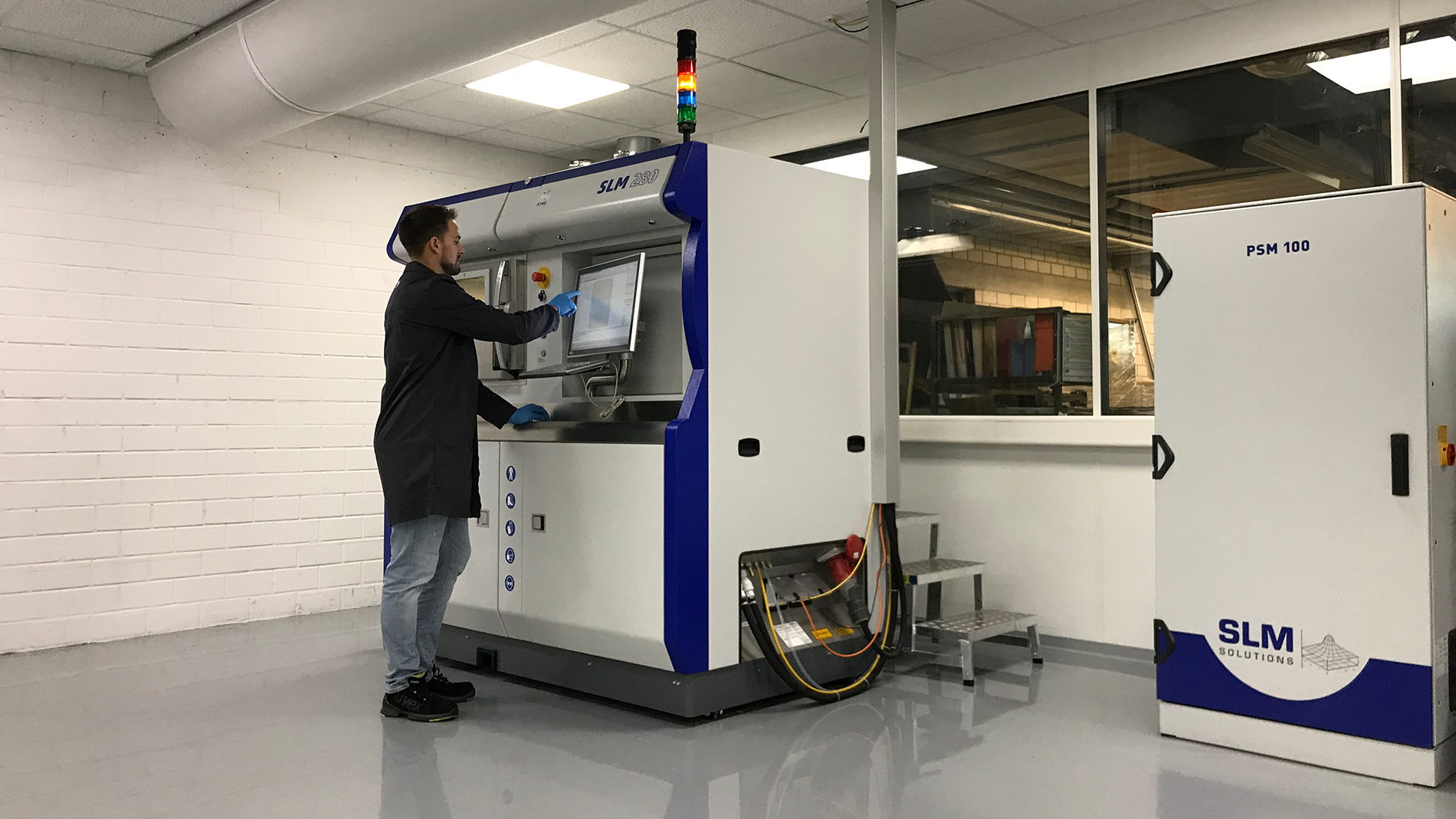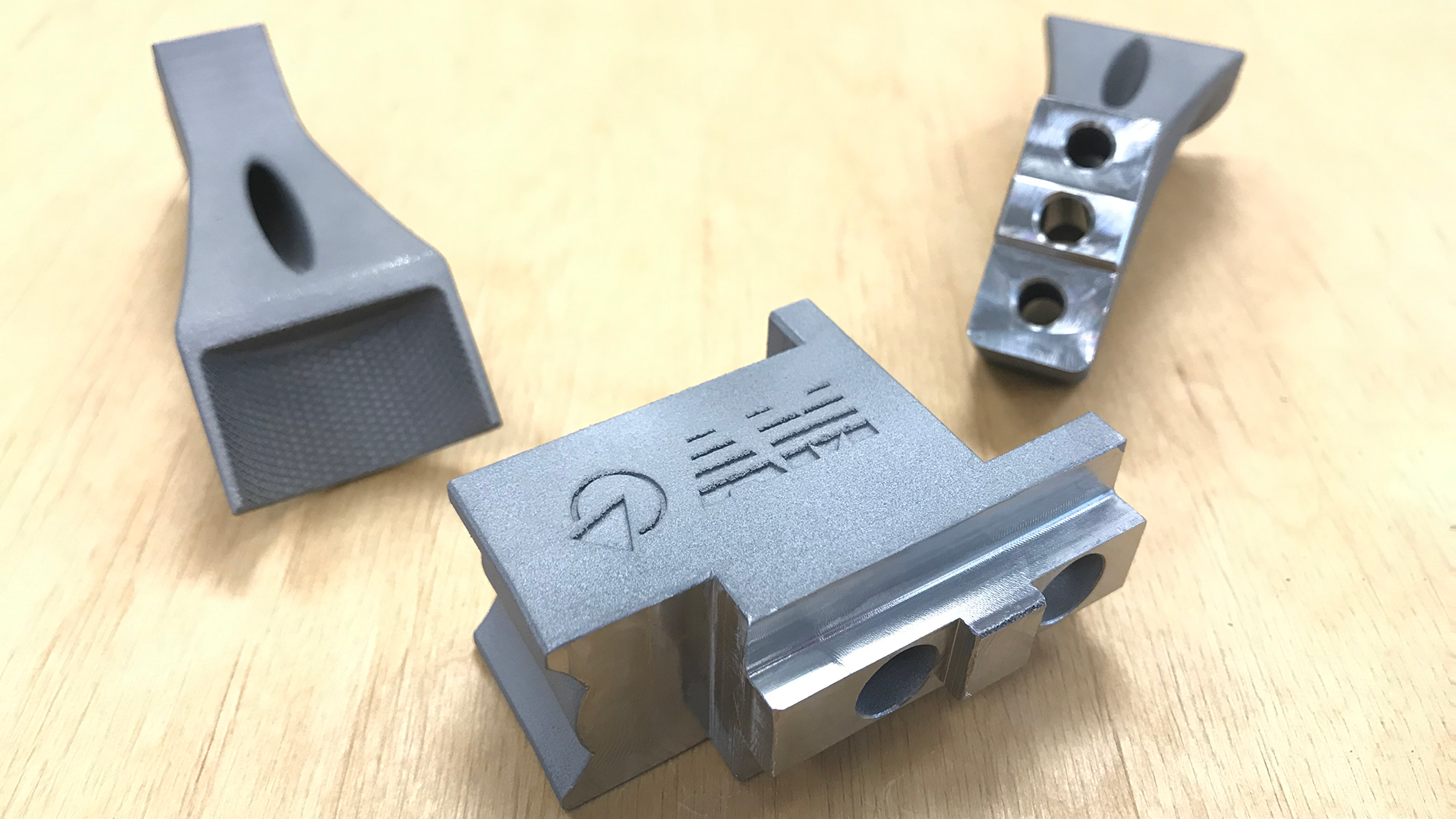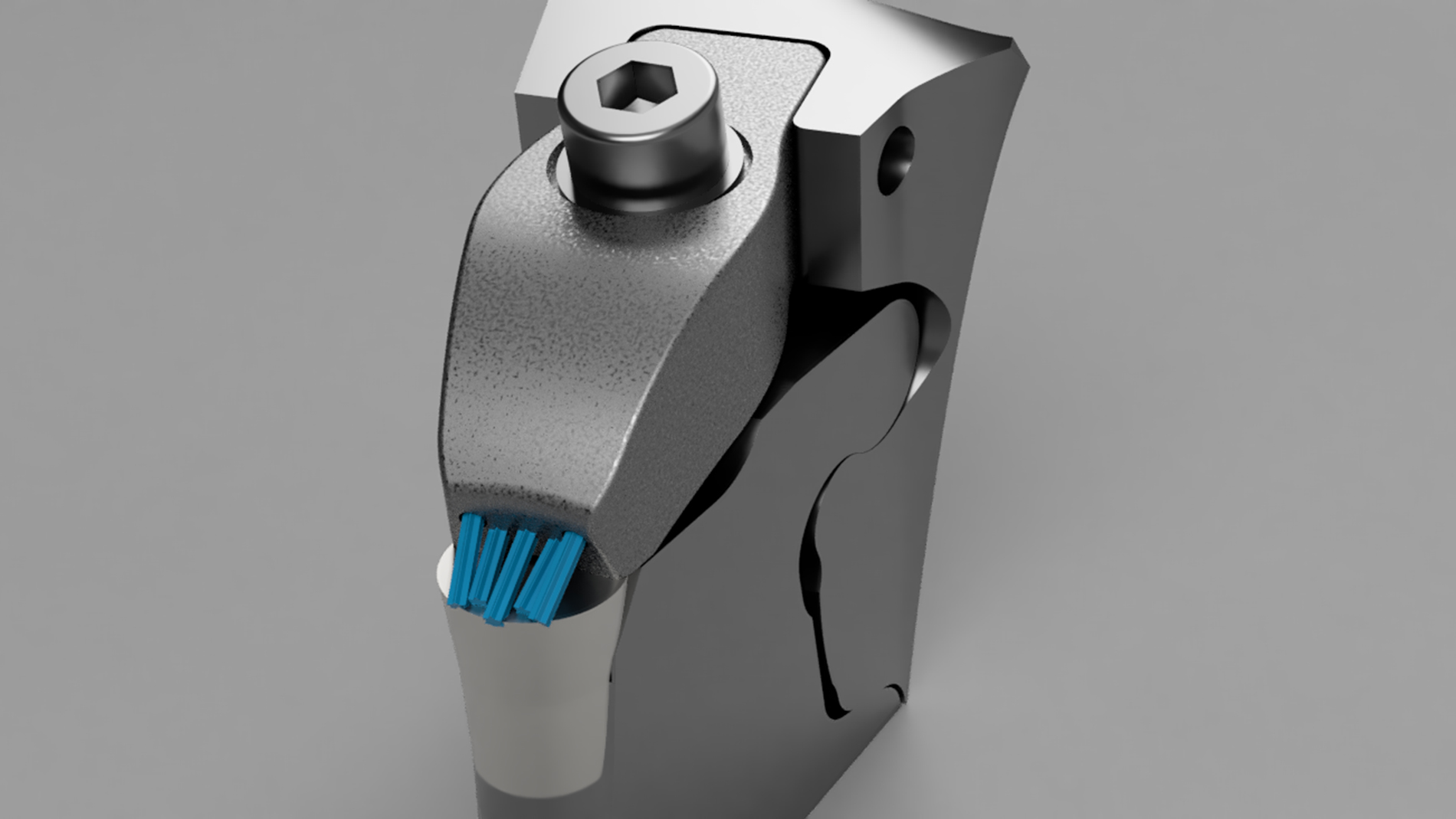 "AM IS THE RIGHT STEP FORWARD"
A businessman by training, Krauß leads a team of five employees that includes two application engineers. "Still, I like putting the mask and lab coat on myself now and then to lend a hand in our AM operations," he reveals. Although just 36 years old, Krauß is the most senior member of his dynamic AM department, which reports directly to managing partner Karl-Hugo Schick. "Burgmaier's ownership group is convinced that additive manufacturing technology is the right step forward in leading the company into the next generation," Krauß says, citing the family-run company's flat hierarchy as a further advantage that "enables us to operate with agility and flexibility".
While AM is a key aspect of Burgmaier's future technological plans, it has set some specific short-term business goals in this field, as well. Krauß reports that his department was already expected to turn a profit in 2020 before the coronavirus set it back a year.
BURGMAIER'S FUTURE ACE IN THE HOLE: A NEW MATERIAL
Luckily, Burgmaier has used the pandemic as an opportunity to lay the foundation for its next big push. In completing its internal certification of the aforementioned material 16MnCr5 for selective laser melting in the summer of 2020, the company achieved a significant technological advancement – one it believes gives it a unique selling proposition in the AM market. Well-known for its versatile properties in metal cutting, this material has already passed the test in a wide variety of applications in the automotive sector, mechanical engineering, and the manufacture of tools and clamping devices. Burgmaier purchases the powder required, but developed the production parameters itself. "At a thickness of 50 micrometers, we're producing components with a density of up to 99.9 percent," Krauß proudly states. At the same time, the heat treatment cycles involved can be fine-tuned to make this case-hardening steel rigid and wear-resistant on the outside, while the inside remains tensile rather than brittle.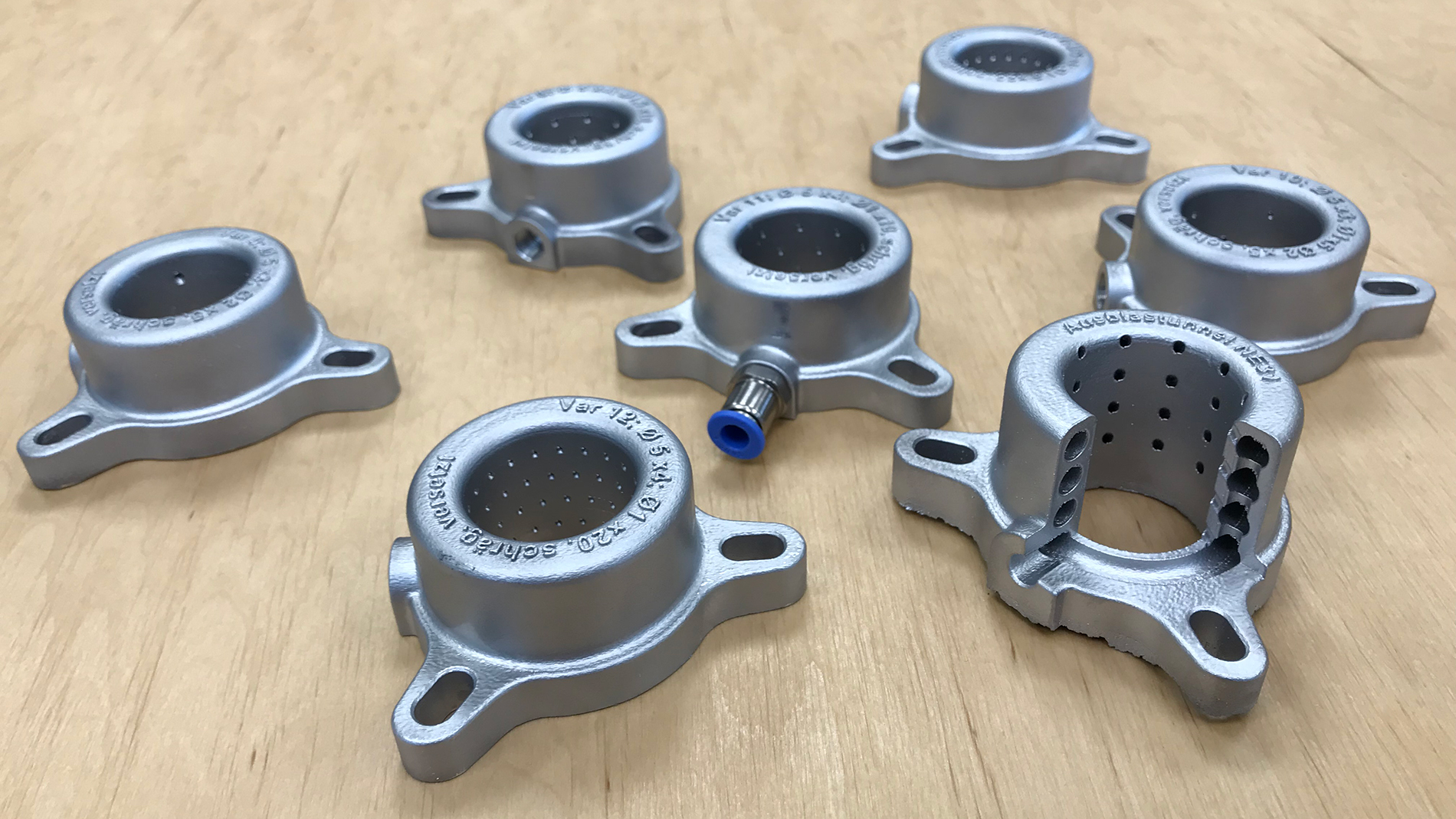 Since Additive Manufacturing doesn't begin and end with 3D printers, Krauß and his team have adopted the same quality standards Burgmaier maintains in series production, but adapted some aspects to the particularities of AM (which deals in much smaller production runs). Among other things, they conduct inspections of their process and make use of test pieces. Burgmaier also provides measurement reports when requested by its customers, some of whom have also audited the company's AM operations themselves. Here, Krauß underscores the special attention Burgmaier pays to quality assurance. "For AM start-ups in particular, it's a subject that can really sneak up on you," he points out. A long-standing organization like his, on the other hand, can take advantage of its decades of related experience.
PARTNERS ON EQUAL FOOTING
In establishing its own AM operations, Burgmaier was always looking to find customers in other companies and industries outside of automotive supply. It has since discovered that along with manufacturing knowledge, many clients need guidance with regard to development. "A good portion of our customers already have AM expertise, but are searching for a production partner that will discuss their developments with them on equal footing – and ask some critical questions, as well," Krauß explains. He also points to other customers who want to incorporate the advantages of AM into their products despite having just gotten started with the technology themselves. In these cases, Burgmaier works with them on developing designs for components. Krauß says the company rarely handles just the 3D printing of parts designed for AM. "We typically only do that when the production process is difficult or post-processing is required," he reports.  

Burgmaier Technologies GmbH + Co KG
Headquartered in Allmendingen (near Ulm), Germany, Burgmaier is one of the leading manufacturers of precision components. It employs over 800 people in development, construction design, production, assembly, and quality assurance at four plants in Germany, France, and Slovakia. According to the company's own figures, around 350,000 parts roll off the line at these facilities every day. In statistical terms, every European automobile contains an average of five Burgmaier components. burgmaier.com
AM TECHNOLOGY:
Additive Manufacturing for metals/Powder Bed Fusion
A structured overview of the complex and multi-layered world of Additive Manufacturing, the process chain and areas of application is provided by our AM Field Guide.
Tags