Text: Thomas Masuch; Photos: Grohe — 2021/05/21
They're elegant, exclusive, puristic in their design – and definitely not for everyone's budget: In the Allure Brilliant and Atrio Icon 3D, the bathroom fixture manufacturer Grohe AG has added 3D-printed faucets to its product range for the first time over the past two years. These luxury items, which weigh in at around 12,000 Euro apiece, are made at Grohe's main production site in Hemer, Germany, and represent just the first step in the company's additive journey.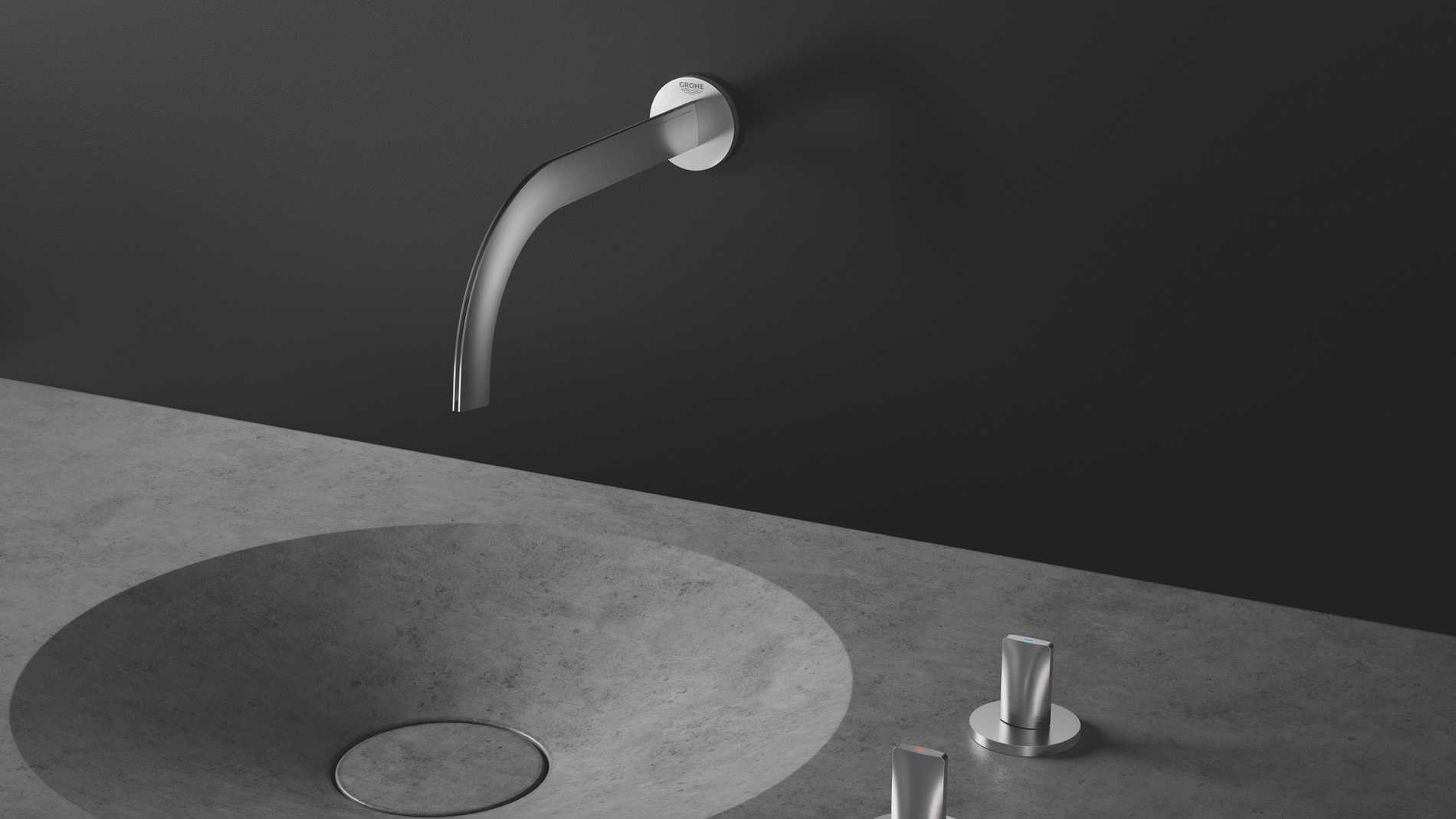 Grohe AG prefers not to reveal how many 3D-printed faucets it has already sold, but does say it hopes to increase the number in the future. To that end, head of industrial engineering Thorsten Schollenberger wants to make the company's additive manufacturing operations much more efficient, which should ultimately reduce the price of these refined fixtures. At the same time, Schollenberger also wants to keep an eye out for other products that could be compatible with 3D Printing.
Grohe's product categories include everything from moderately priced appointments to the premium segment, and its 3D-printed, stainless-steel water faucets are at the very top of the line. The new owners of these eyecatching items are similarly exclusive: The Atrio Icon 3D can be found, for example, at the world's largest underwater restaurant, Under, which resides below the frigid tides off the southern coast of Norway. Grohe has also sold these fixtures to numerous private individuals with an eye for design, but Schollenberg would still like to find a lot more customers for them. He says the production costs need to be significantly reduced to make that possible. "We've got to bring the costs down; otherwise we can't make these products accessible to a larger target market," Schollenberg affirms.
"Grinding and drilling still involves a lot of manual work, which can be time-consuming and isn't a good fit for high-end production."
He has already come up with a plan to slash the production time needed to 3D-print a faucet from the current 52 hours to just over 12. There's still quite a difference between that and conventional manufacturing, though: Using low-pressure casting, Grohe's plant in Hemer produces brass fixtures every 10 to 15 minutes.
For the Atrio and Allure Brilliant Icon 3D, the company's designers envisioned a much smaller production volume. Thanks to Additive Manufacturing, the faucets' internal water channels are considerably narrower, which opens the door to elegant designs that wouldn't be possible with standard methods. By selling more 3D-printed fixtures, Schollenberger also wants to achieve better capacity utilization in AM production at the Hemer facility, which can currently turn out 400 water faucets per year.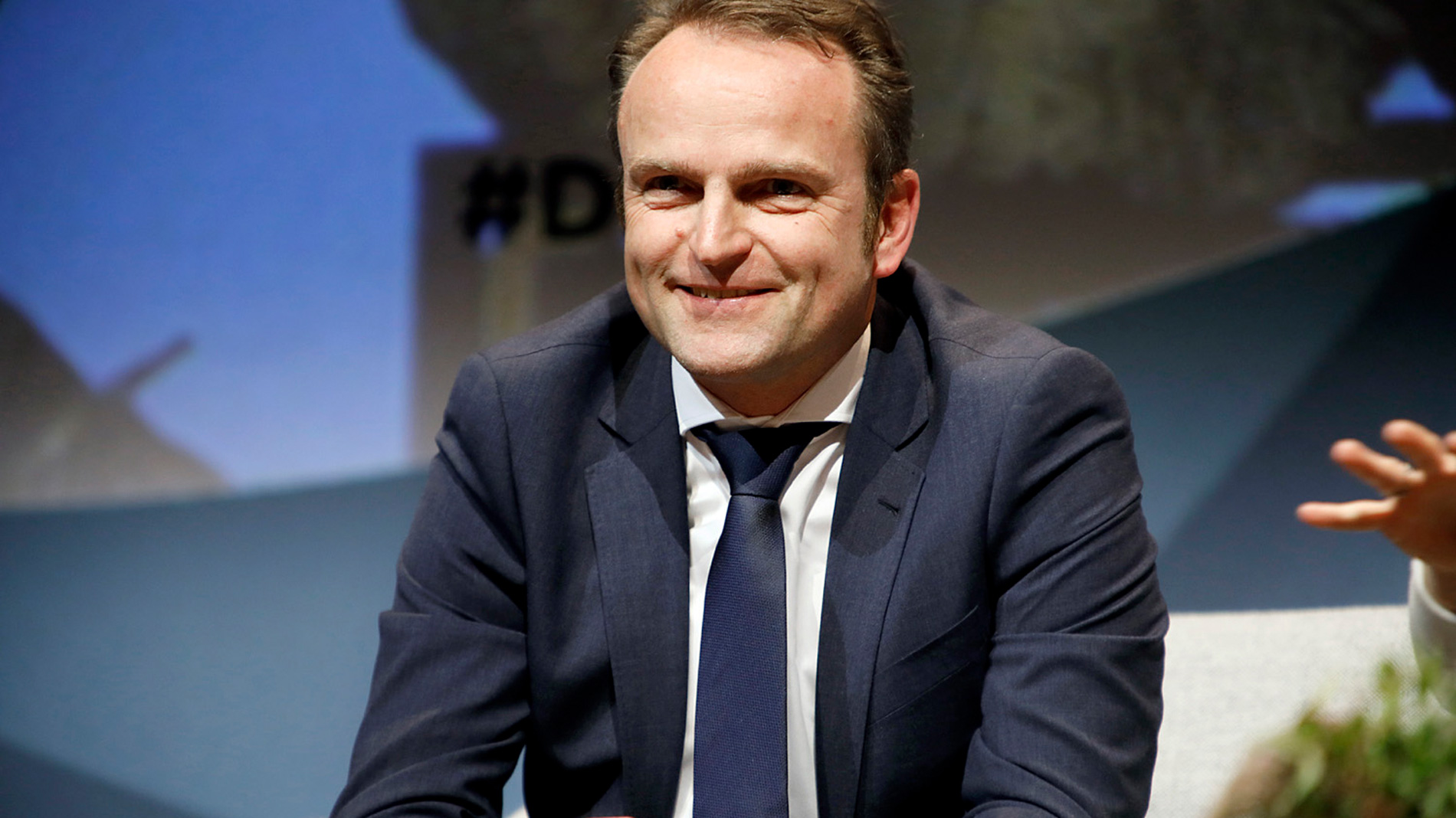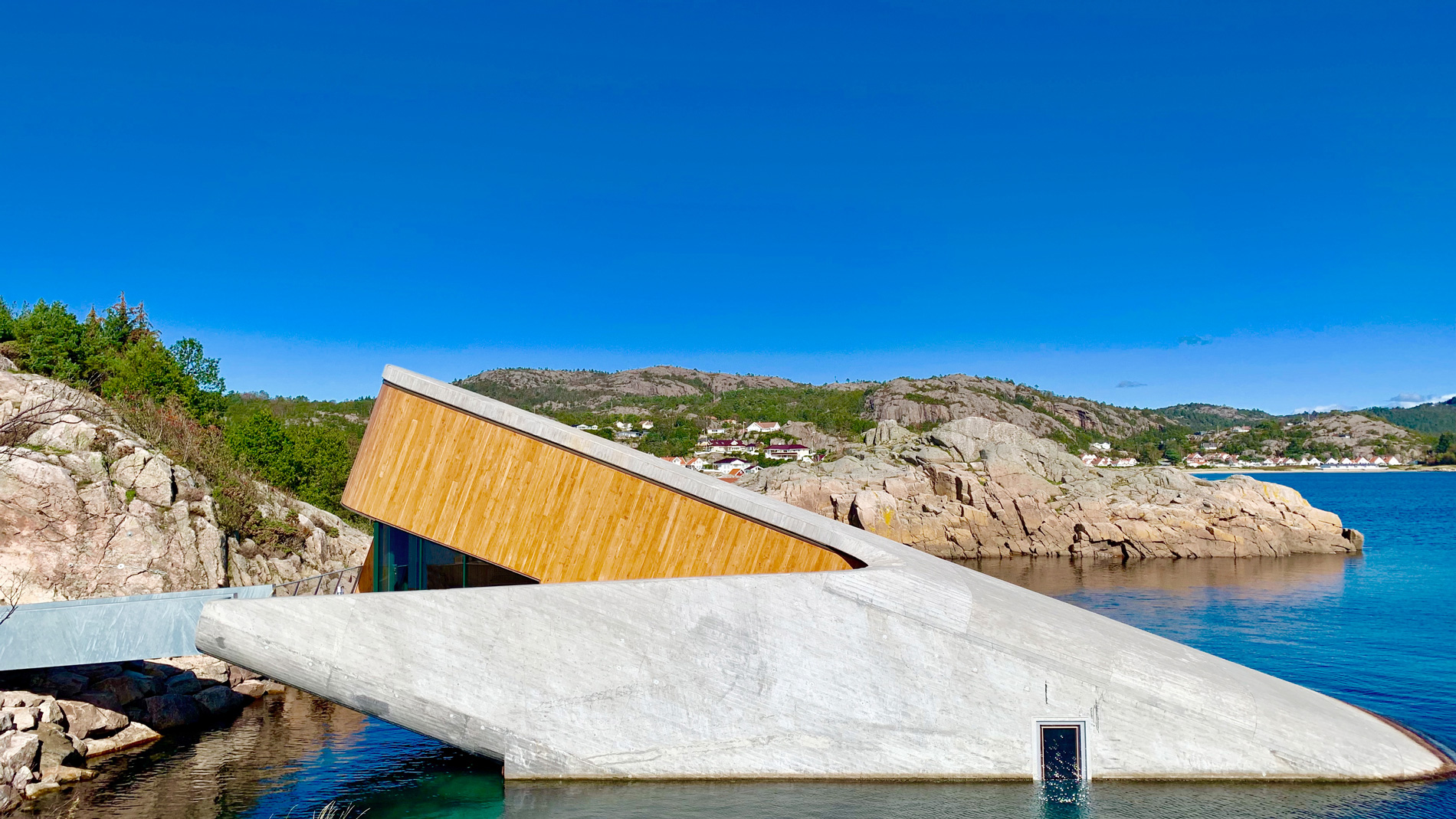 "NOT A GOOD FIT FOR HIGH-END PRODUCTION"
Grohe's AM department is based around two Trumpf TruPrint 3000 units and a four-person team that works on design, machine operations, and post-processing. After being 3D-printed, components go straight to post-processing, where their support structures are removed and the fixtures are ground, drilled, and polished. Schollenberger describes this step as particularly important in ensuring a high-quality product with a flawless surface – and one that could be made a great deal more efficient at Grohe. "Grinding and drilling still involves a lot of manual work, which can be time-consuming and isn't a good fit for high-end production," he points out.
Meanwhile, Grohe is currently only using one of its Trumpf machines to 3D-print faucets. The other is producing tool inserts with conformal cooling elements made of brass. Grohe has secured a patent on the AM production of this material, which features a high degree of thermal conductivity. Having passed a round of initial tests, its new tool inserts for injection molding machines are now proving their ability to stand up to long-term operations at Grohe's Porta Westfalica plant, where they are already facilitating more efficient production. "The conformal cooling aspect enabled us to reduce cycle times by 20 percent," says a pleased Thorsten Schollenberger. "With the brass tools, we're now around 50 percent faster."
THE "WELLNESS OASIS" TREND
Despite the rather modest contribution they make to Grohe's bottom line, these elegant 3D-printed fixtures have already left their mark on the company – thanks in part to the attention they attract and the considerable value they offer in terms of marketing. Grohe has gained a good deal of expertise and experience in Additive Manufacturing, as well.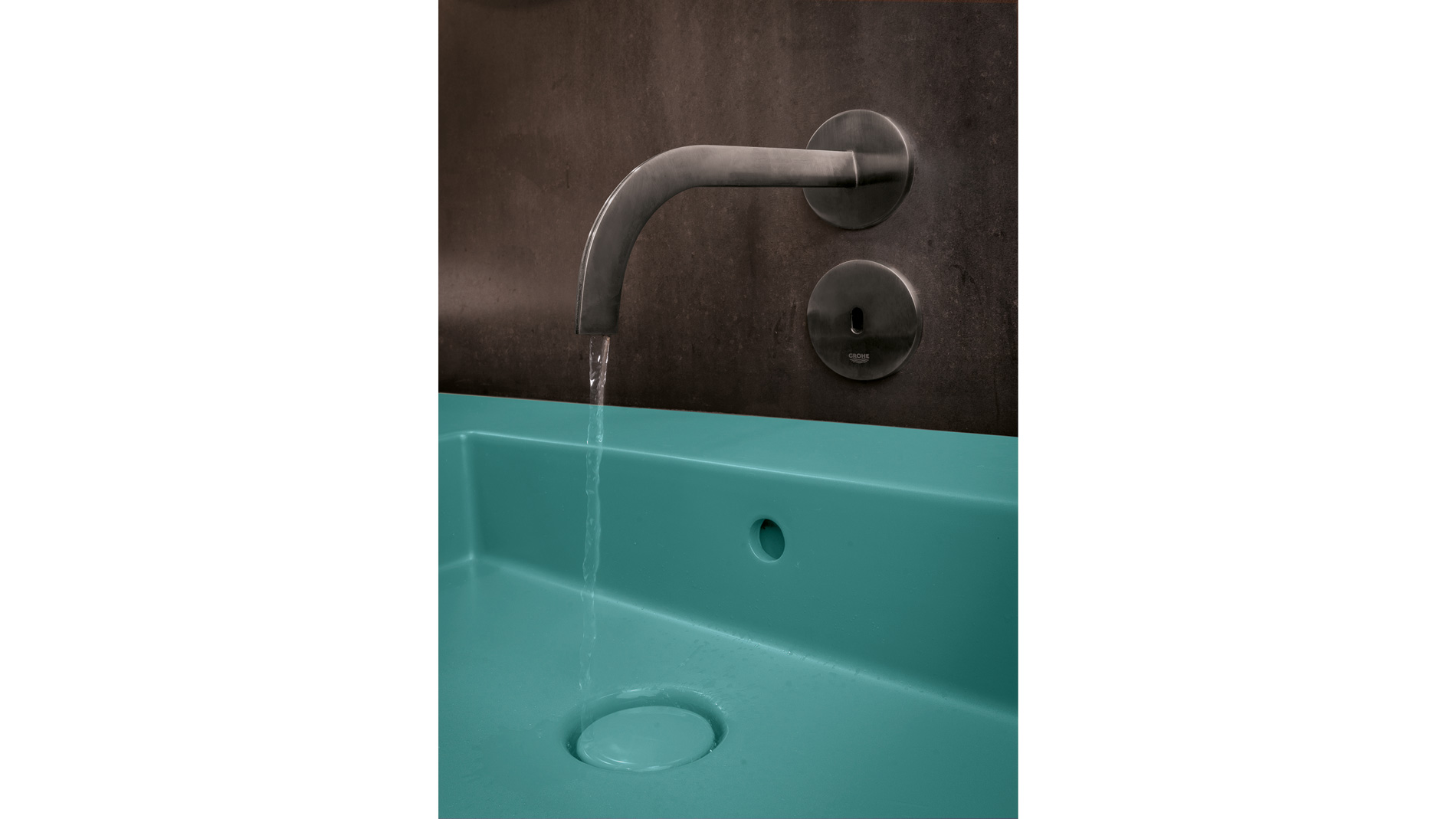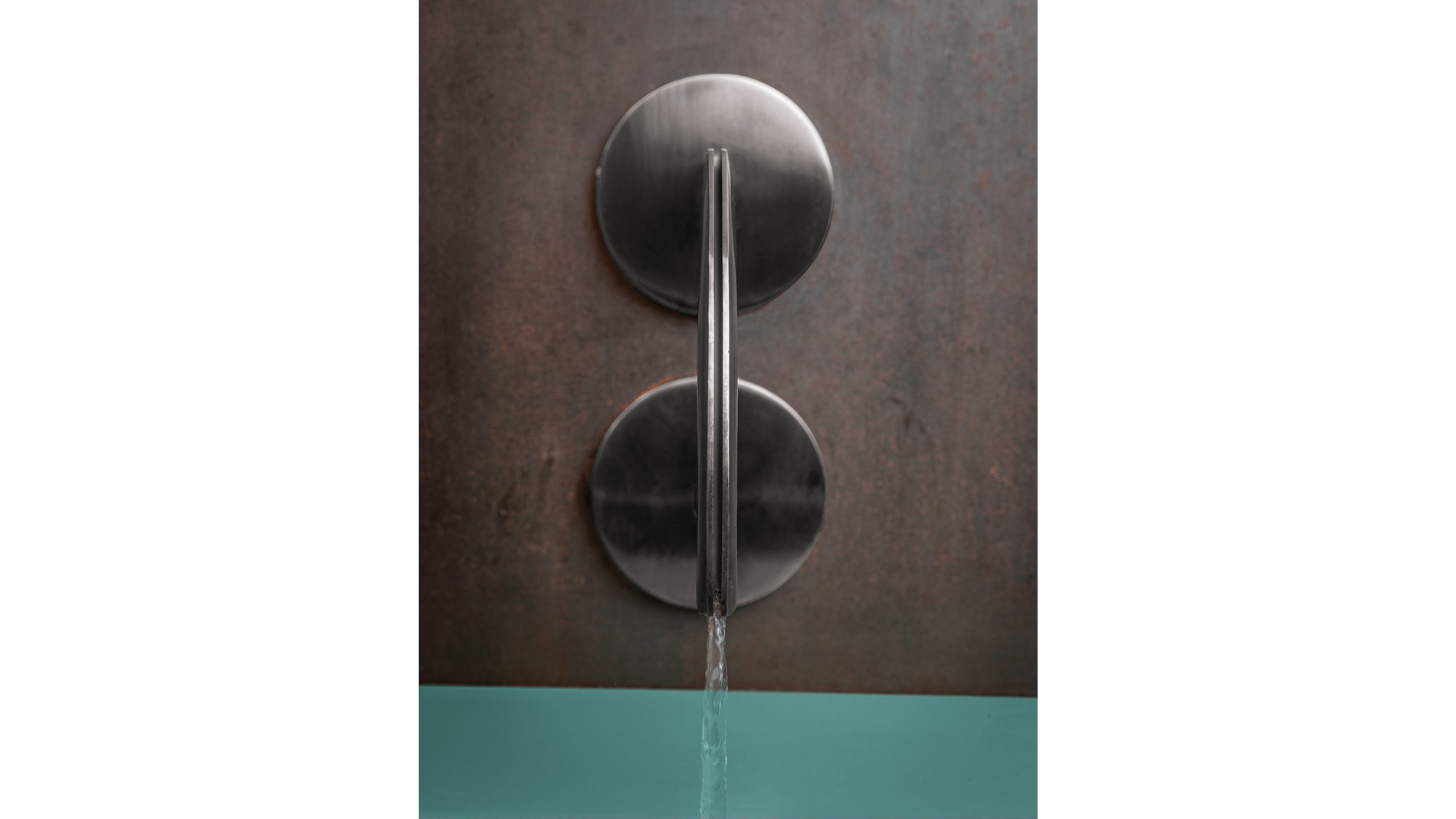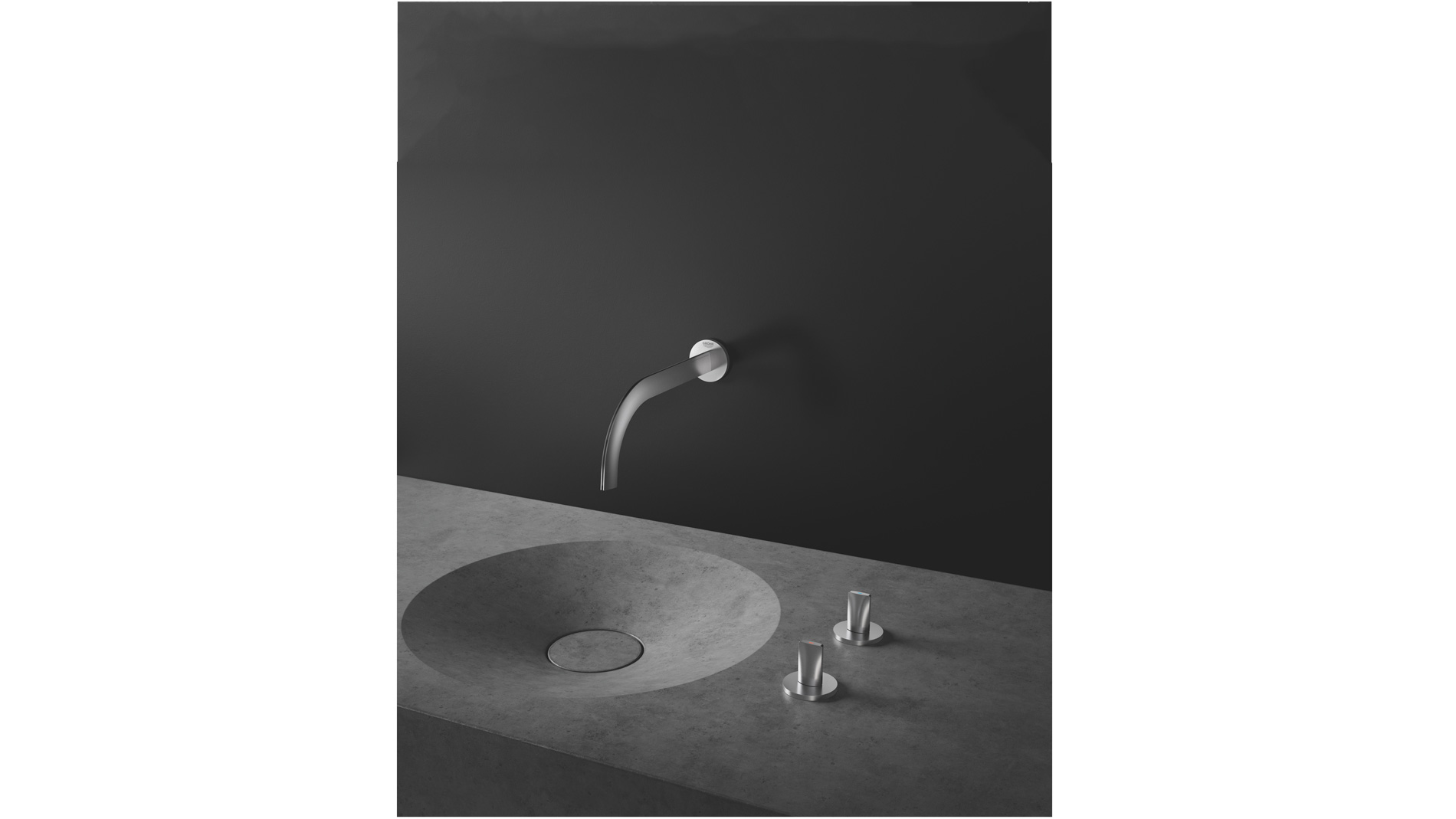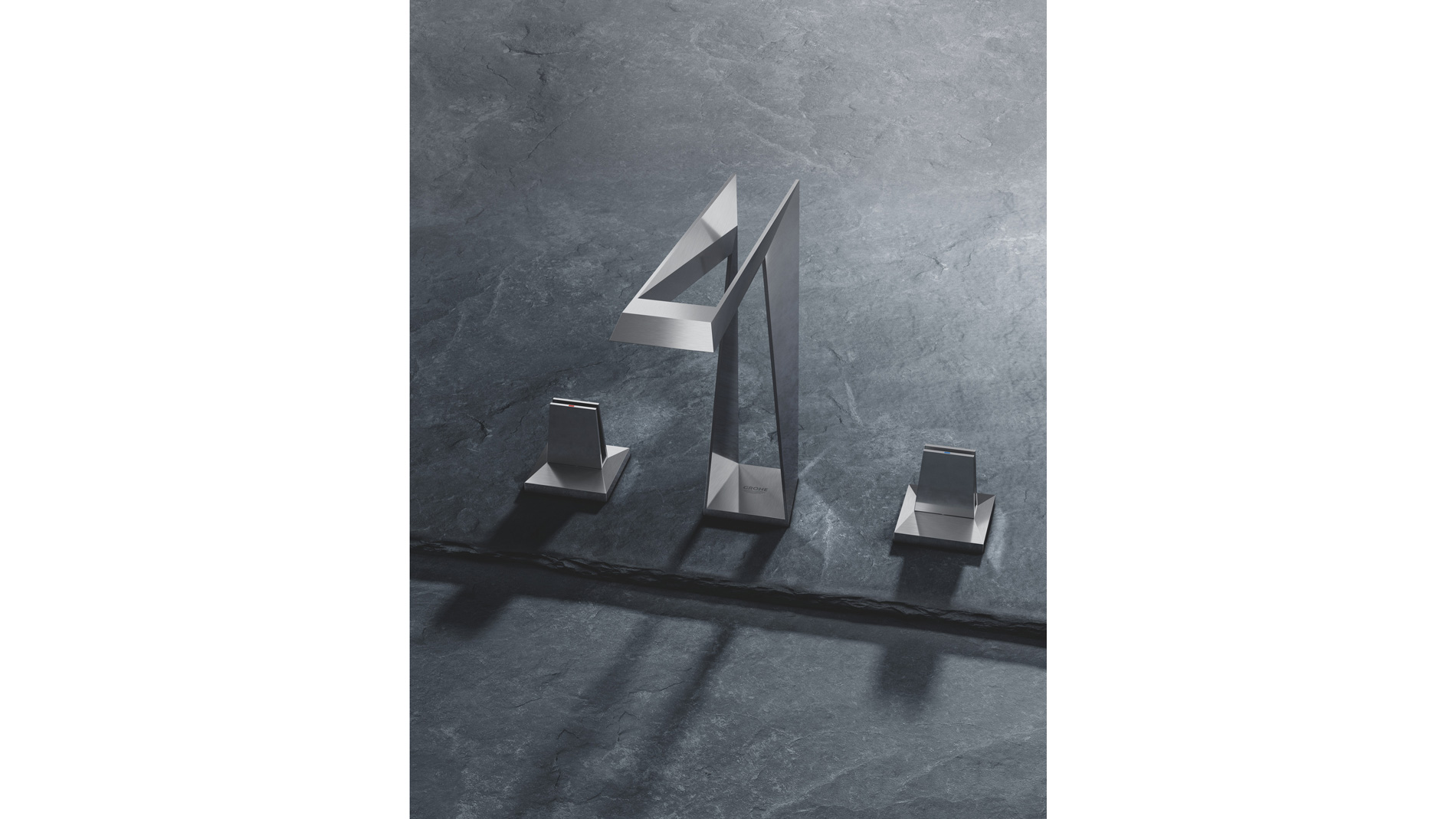 Meanwhile, its 3D-printed faucets represent Grohe's response to a trend it has observed in which the bathroom is no longer viewed as closed-off space meant solely for hygiene purposes, but an "oasis of wellness" that integrates seamlessly into the rest of the home. Another future trend Grohe has identified – and one that is playing an increasingly significant role for this subsidiary of Japan's Lixil group – has to do with customization. So far, this aspect has been evident in the demand for a wider variety of colors in bathrooms, for example. According to Schollenberger, Grohe wants to continue following this trend with its 3D-printed fixtures. In the future, he can see the company offering basic versions of certain products that can then be customized. Customers will thus be able to put the finishing touches on their fixtures themselves or with the help of a designer.
Grohe
Grohe is a brand known around the world for its comprehensive bathroom solutions and kitchen fixtures. Grohe AG employs a total of more than 6,500 employees in 150 countries around the world – 2,600 of them in Germany. Since 2014, the company has belonged to the brand portfolio of Lixil, a Japanese manufacturer of water- and housing-related technologies.
grohe.com
AM TECHNOLOGY:
Additive Manufacturing for metals/Powder Bed Fusion
A structured overview of the complex and multi-layered world of Additive Manufacturing, the process chain and areas of application is provided by our AM Field Guide.
Tags