Text: Thomas Masuch, 25 October 2023
At Formnext 2023, the Service Provider Marketplace is set to showcase current and future opportunities for providers of AM services.
It's been years since Daimler Truck and Daimler Buses started building up their considerable expertise in 3D printing. Among other areas, this ongoing effort is meant to take the group's product development and its business in spare parts to another level. Daimler is far from producing all its AM components itself, however. "Right now, we're still getting up to 90 percent of the 3D-printed standard components and spare parts we need from service providers that we've certified," reports Ralf Anderhofstadt, who heads the Center of Competence 3D-Printing and the Additive Manufacturing Solutions consulting unit at Daimler. He has also written two books on the subject of disruptive 3D printing.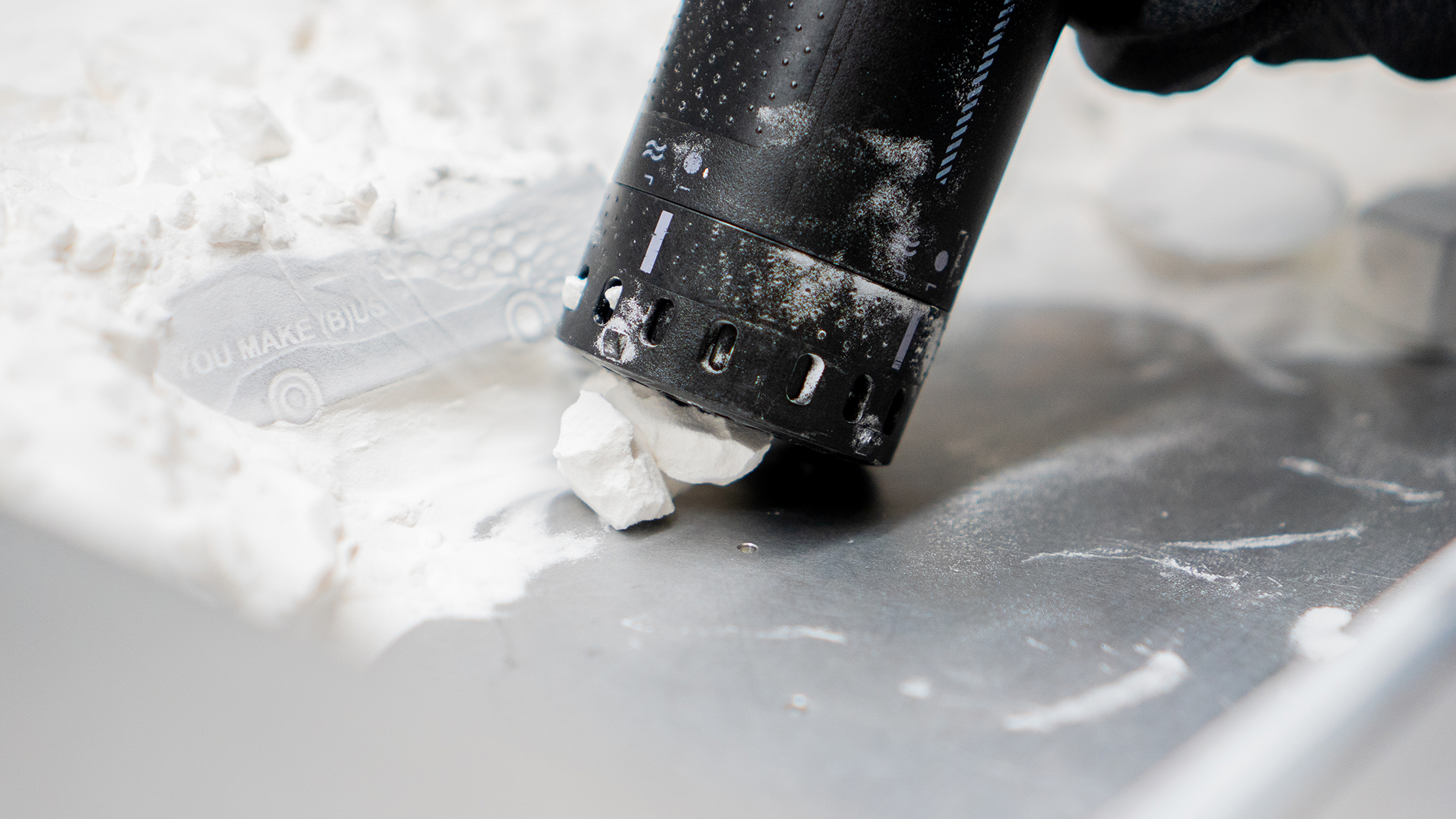 For Daimler Buses, collaborative relationships with its providers of 3D-printing services are important; after all, it's not just about producing parts to certain specifications at the lowest possible price. "Our partners often help us evaluate new technologies or give us advice on specific new developments," explains Anderhofstadt, who is seeing a continued increase in demand in these fields – which means promising business prospects for service providers in AM. "There's a lot of potential out there, especially in development partnerships," he affirms. This is because of the AM world's capacity for innovation: With new printing technologies and materials hitting the market seemingly every day, even a corporation like Daimler Truck – which generates more than €50 billion in revenue every year – can't afford to acquire and appraise every new 3D-printing innovation that comes out, as Anderhofstadt points out.
Time for service providers to shine
To underscore the importance of service providers along the additive process chain, Formnext is working closely with Daimler Truck and Daimler Buses on the first-ever Service Provider Marketplace. Along with vehicle manufacturers themselves, this showcase will present examples of services provided by companies like Brose in the wider automotive sector. An array of applications will be demonstrated using corresponding standard components and spare parts. "Among other things, we want the Service Provider Marketplace to highlight the wide variety of business opportunities AM presents for service providers," says Sascha F. Wenzler, Vice President of Formnext at Mesago Messe Frankfurt GmbH. At the center of the showcase will be a lounge area that promises to provide just the right setting for service providers, customers, and other potential partners to discuss the possibilities.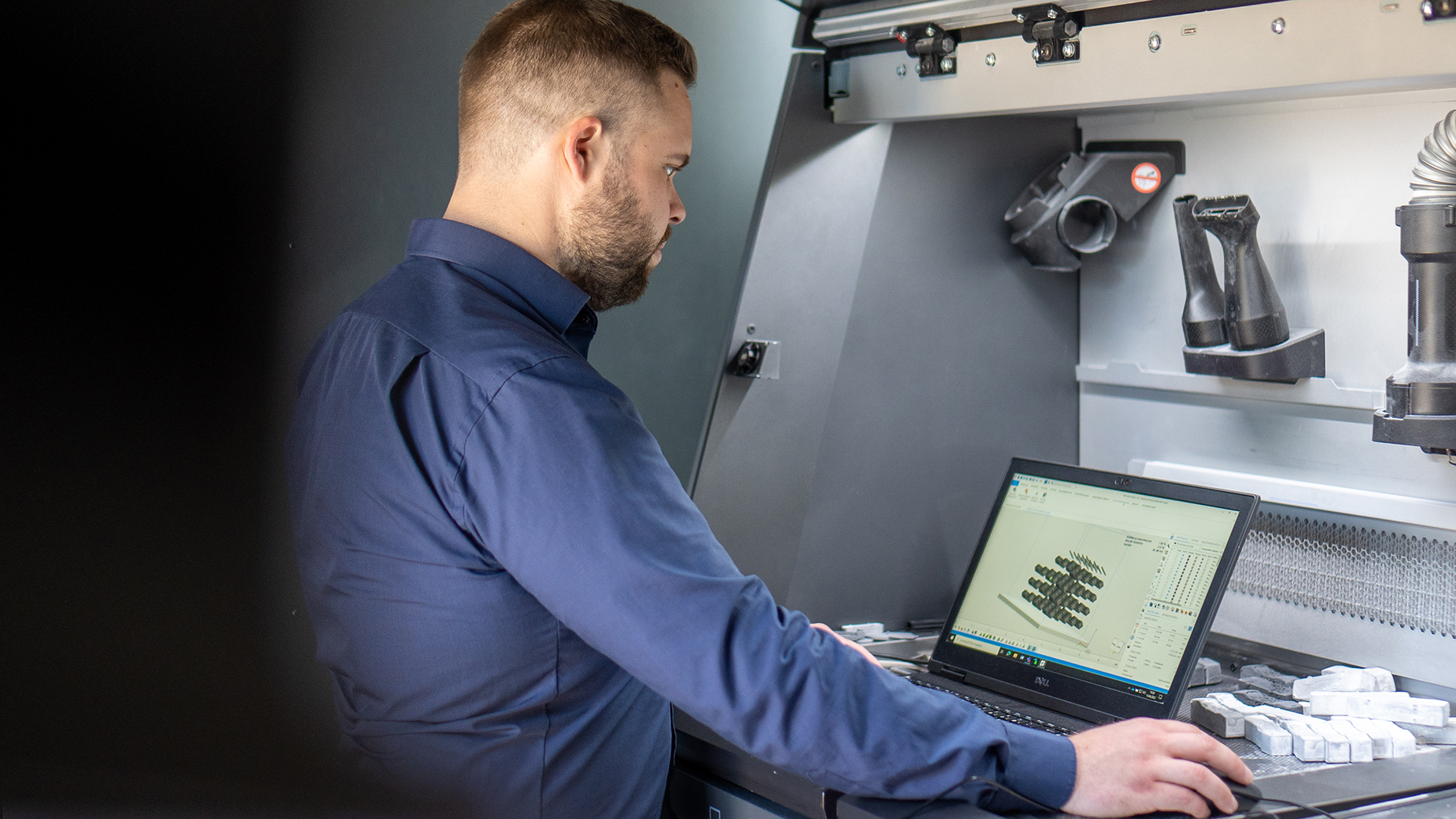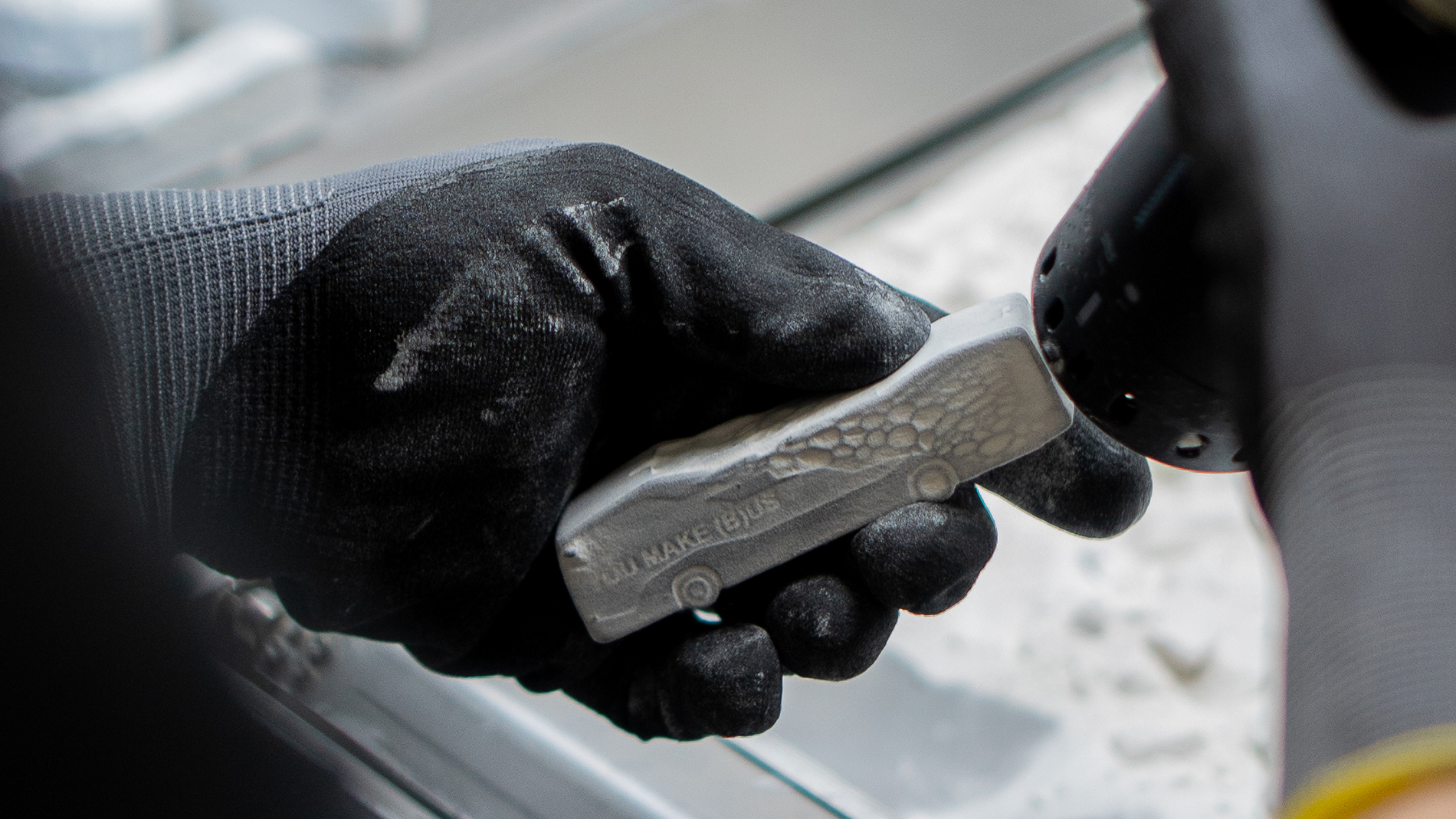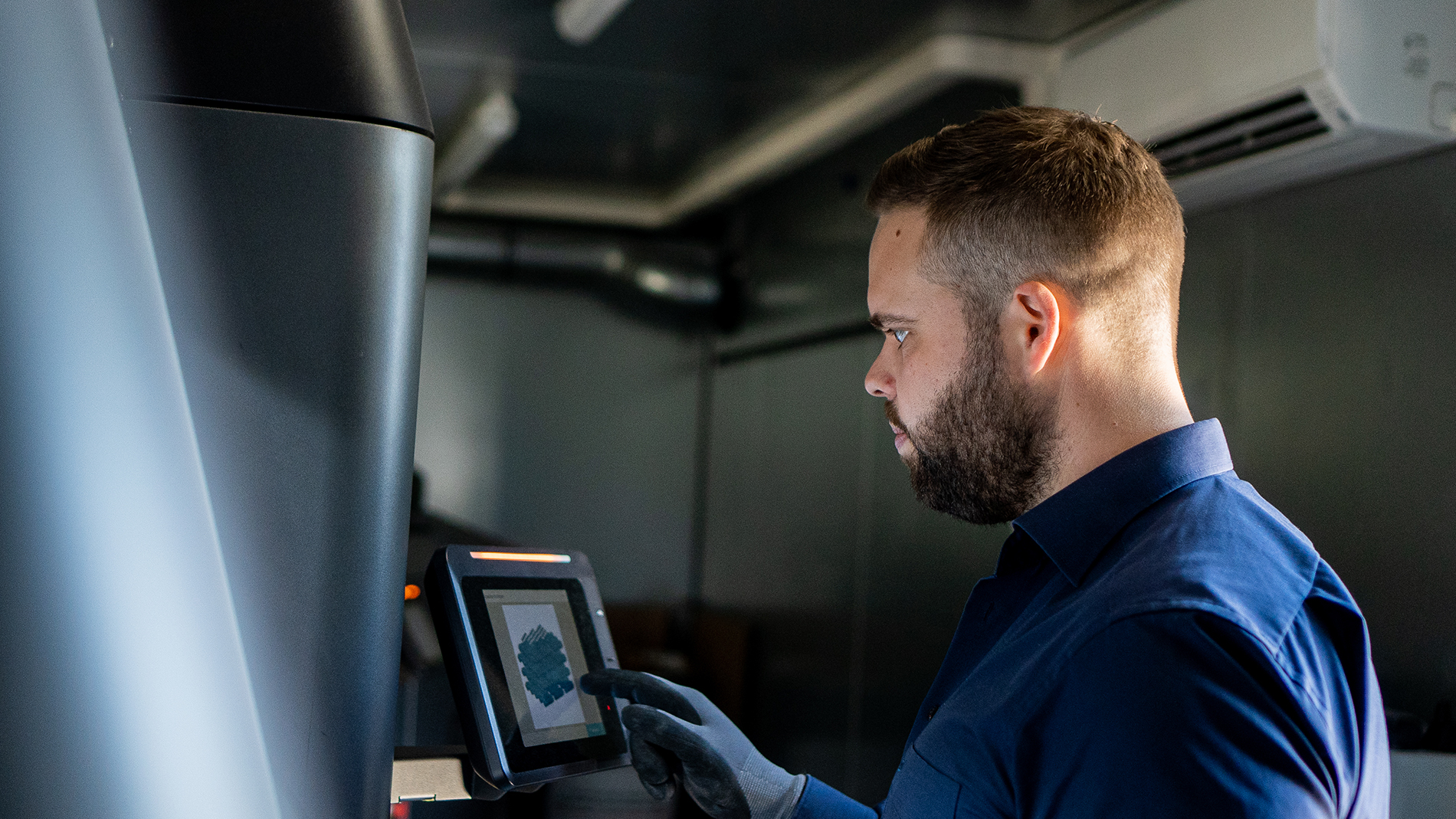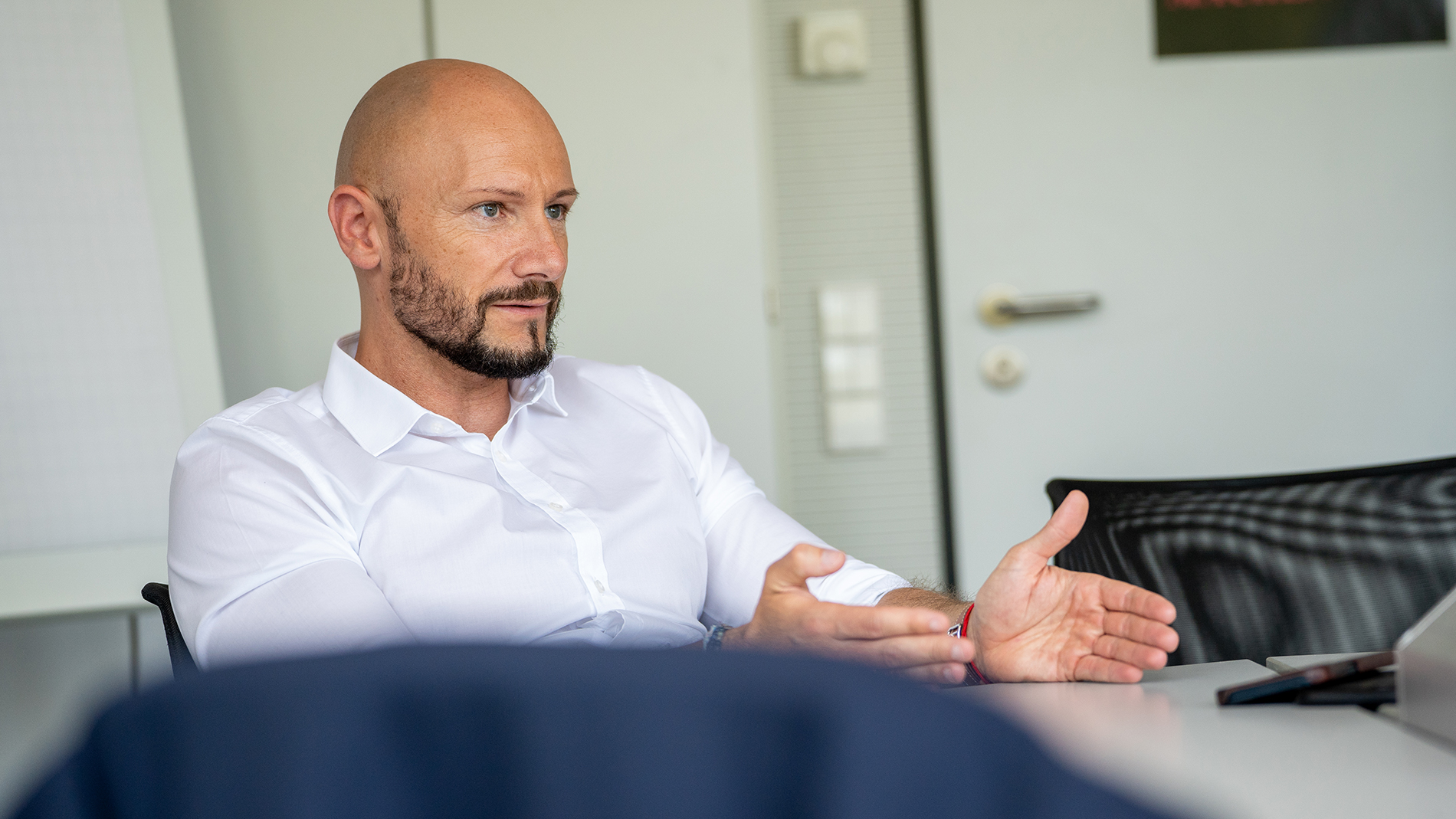 Daimler Truck and Daimler Buses procure up to 90 percent of the 3D printed standard components and spare parts they need from service providers. Ralf Anderhofstadt makes use of the "main strengths" of the service providers. Images: Daimler Truck & Buses
In his many years of working with service providers, Anderhofstadt has grown to particularly appreciate their flexibility and open-mindedness when it comes to different technologies. "That's one of the main strengths of these companies: A lot of them have their fingers on the pulse of technological progress even more than we do, and they bring a great deal of experience to the table, as well." Some could even help connect start-ups from other continents with corporations in the European market – for example, in situations where legal obstacles or other hurdles would make it difficult for them to collaborate. According to Anderhofstadt, AM service providers also typically have flat organizational hierarchies that enable them to take on specific projects and developments on short notice. This often makes them sought-after partners when it comes to moving forward with innovations. 
Formnext, Ralf Anderhofstadt, and his colleagues at Daimler all share a common goal: aiding the ongoing advancement of the service sector in additive manufacturing. "On the whole, we need even more innovative service providers in Germany and Europe in general," Anderhofstadt declares, adding that companies in the United States and Asia are much more open to new technologies and more assured in responding to new developments. "That's where we need to keep up." 
FURTHER INFORMATION:
The Service Provider Marketplace at Formnext 2023
Hall 12.1, Booth B101
Tags