4 March 2022

The number of international product launches a trade show features is a key indicator of its significance – and there were plenty of them at Formnext 2021. One of last year's most important debuts took place at the booth of the U.S. company Markforged.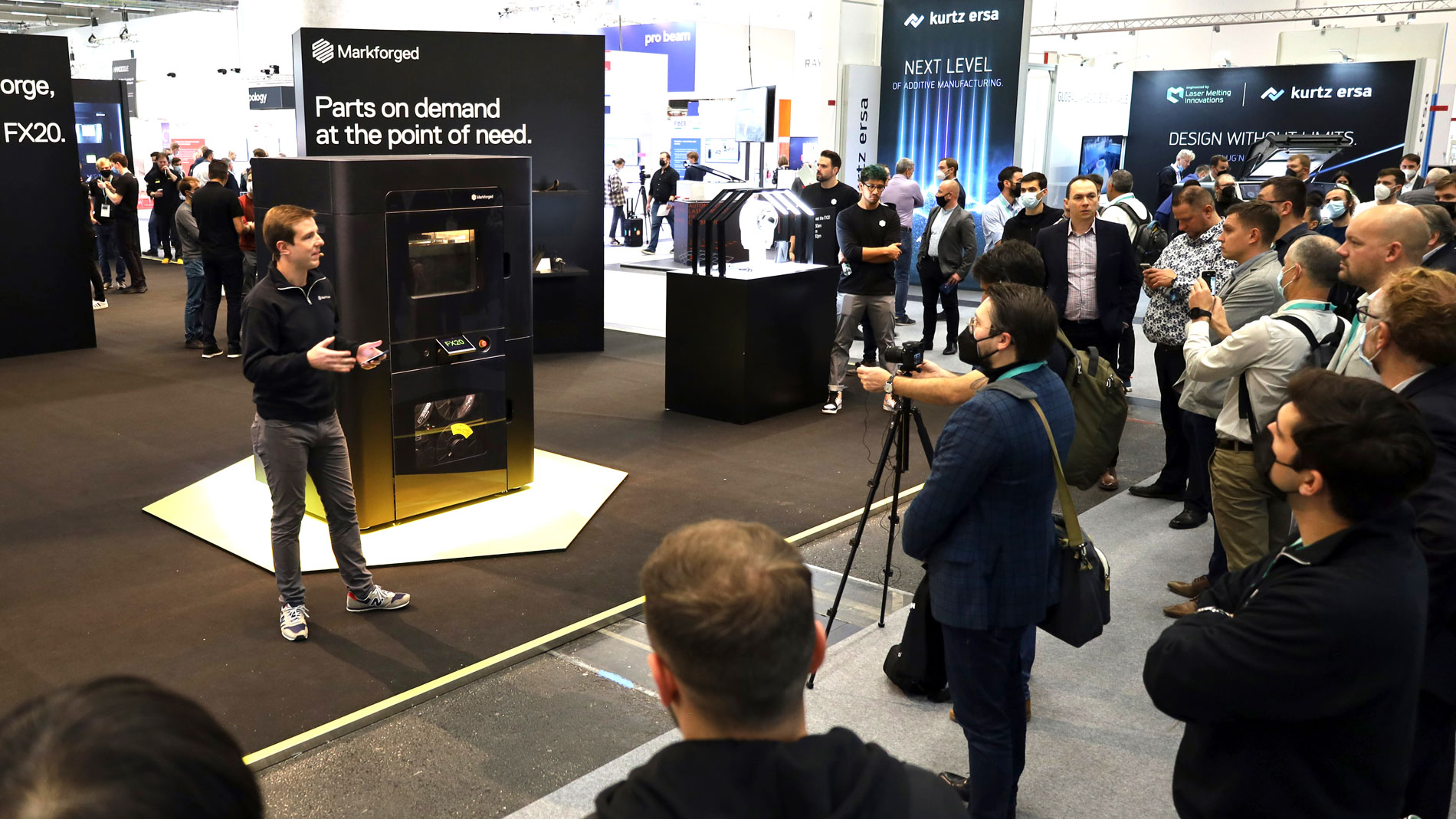 "We had the first public introduction of our new beast of a printer, the FX20 – our biggest, fastest, and smartest machine ever. The crowds were enthusiastic, we were able to print some awesome parts right on the show floor, and we booked a bunch of orders, which is a testament to the deal-making that happens at Formnext," raved Michael Papish, vice president of marketing at Markforged. "Our team came away energized and excited for 2022. What a kickoff it was! The show brought out the big thinkers in Additive Manufacturing and was extremely well run."
The technical features of the FX20 were presented at regular intervals by Tom Muscolo, director of product management. Meanwhile, managing director Shai Terem took advantage of the opportunity to present some of the 3D-printed parts.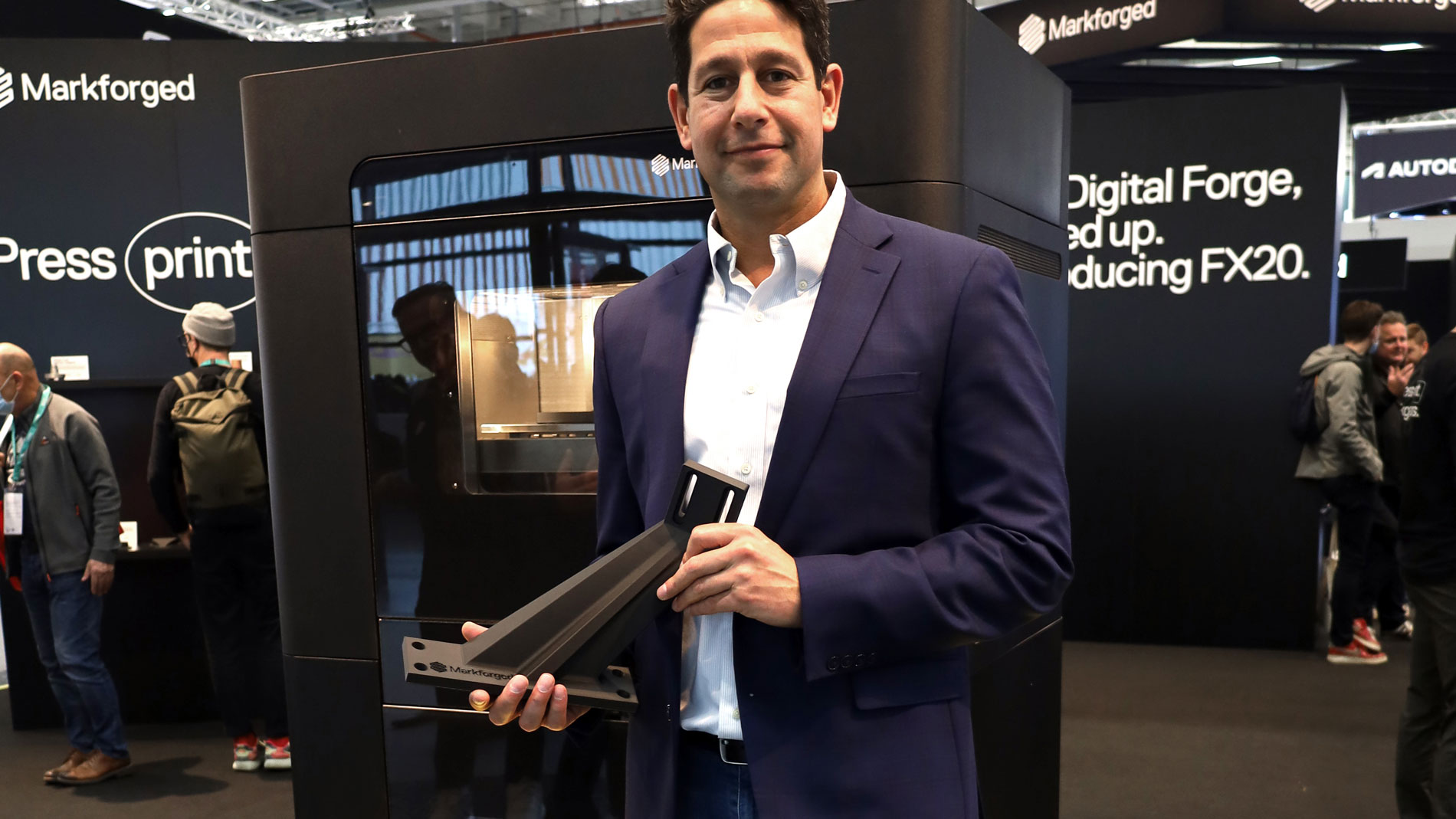 Tags