by Thomas Masuch

Since its foundation just three years ago, Ponticon GmbH has developed a system that is certainly one of the heavyweights in the world of Additive Manufacturing. Its 11-ton pE3D system is not actually a 3D printer at all, but a system for high-precision deposition and agile material development. "We've come up with a promising process for developing new materials and alloys efficiently and quickly," explains managing director Tobias Stittgen. One system is already in use at the Fraunhofer Institute for Laser Technology ILT in Aachen, Germany, and another will be delivered to Technische Universität Kaiserslautern in early November. The system uses metal powder from up to eight powder pots and applies the powder mixture via a nozzle. Among other things, this makes it possible to produce test specimens in short order.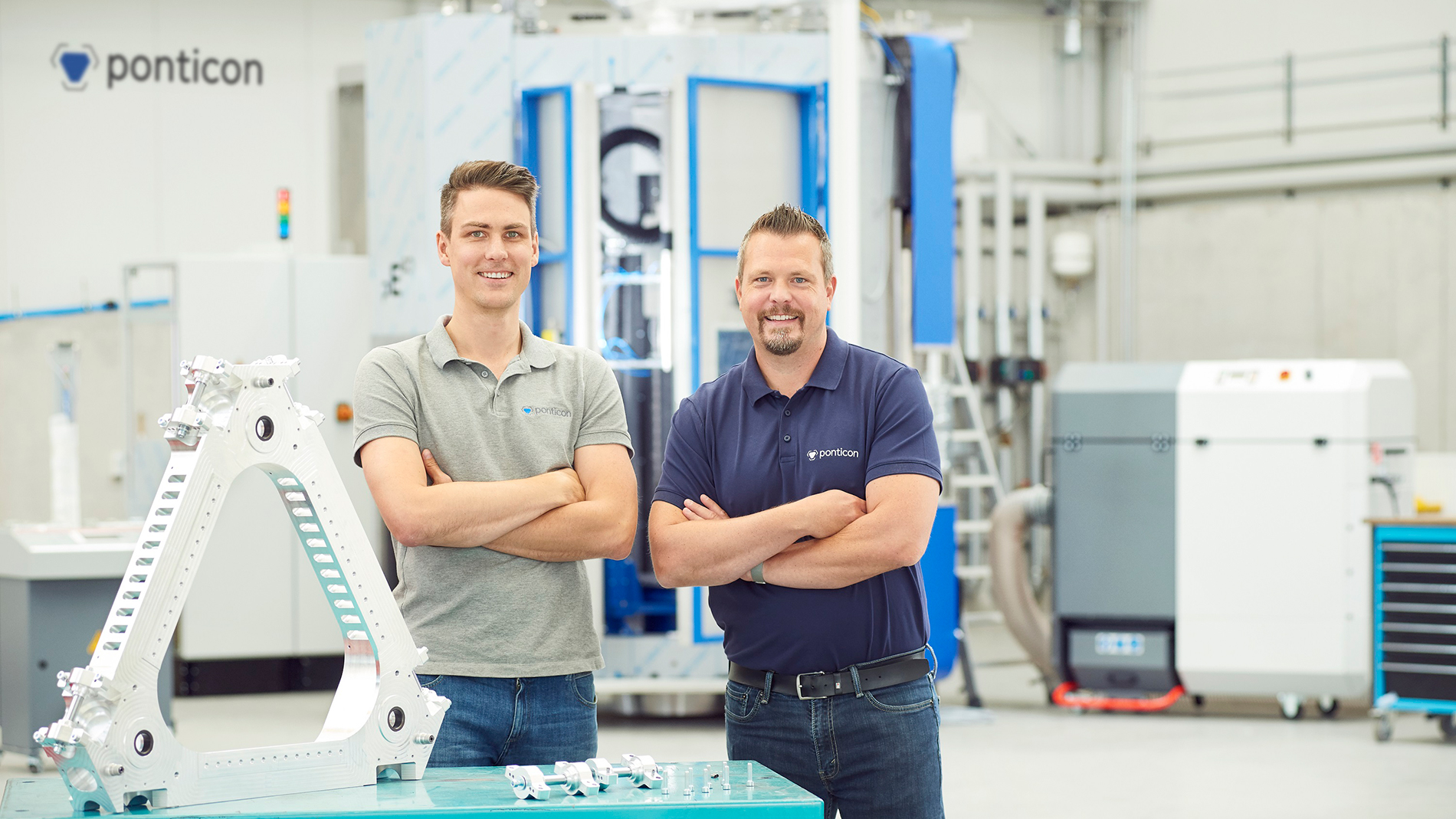 In November, Ponticon will be exhibiting at Formnext for the first time. "Formnext is very relevant for us because we meet many experts and decision-makers from industry and research there," Stittgen says. In addition to presenting a model of the pE3D system, the Wiesbaden-based company will also showcase its expertise in materials development.
This is where Stittgen sees one of the biggest growth areas in the further development of Additive Manufacturing. "The next 50-percent increase in performance can no longer be achieved through new designs, but primarily through the materials used," he explains. Their potential is far from exhausted, he says, because "Additive Manufacturing has so far mainly used metals and alloys developed for other manufacturing processes, such as forging or casting."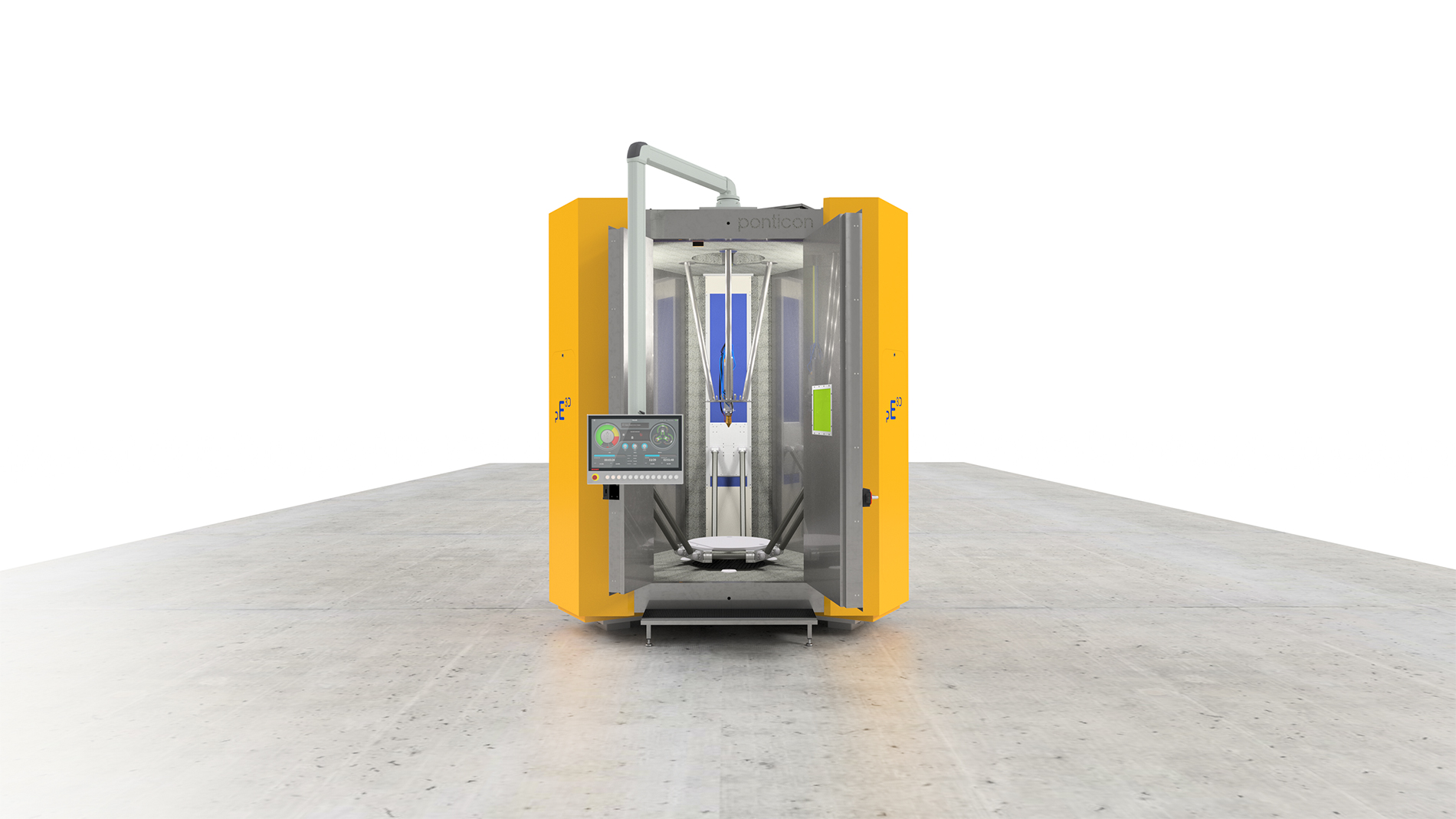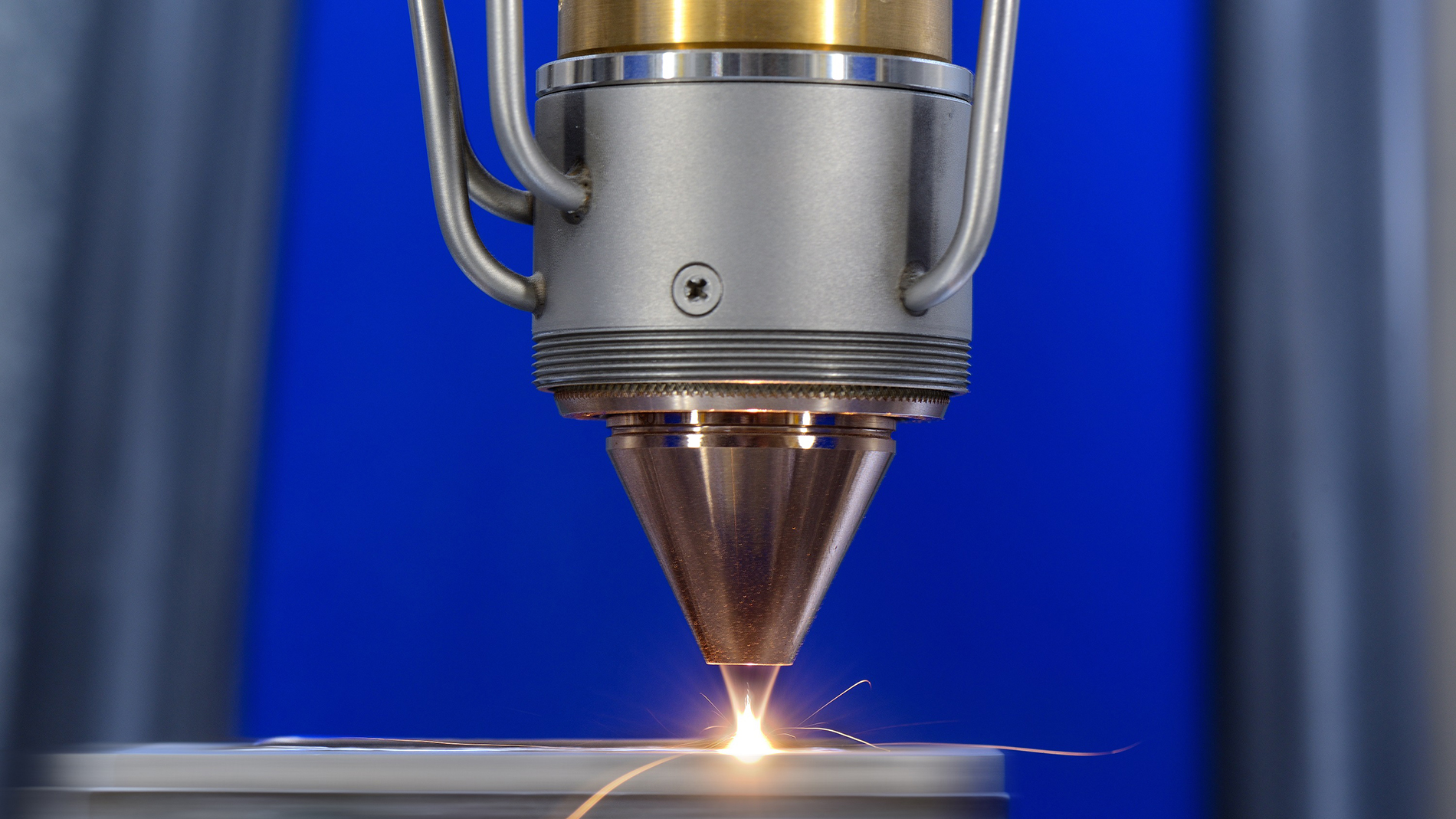 The 11-ton pE3D system uses metal powder from up to eight powder pots and applies the powder mixture via a nozzle. Source: Ponticon
As he looks to find new partners for material developments like these, Stittgen is already looking forward to Formnext in November. "When you propose a high-tech investment of this kind, the most important thing is to build trust and speak a language your partner can already understand. That's something that really only works in person," Stittgen points out. "Even the best technical results and analyses can't replace it, and you can't get it through Microsoft Teams, either."
While the Ponticon team also presented and marketed their development through various online platforms and conferences last year, this is another aspect Stittgen believes "can't compare to a physical trade show." This is why he's looking forward to Formnext that much more. "Especially to meet familiar faces again, but also to make new contacts. Networking and professional interaction are our top priorities."
Ponticon at Formnext 2021:
hall 12, stand A01C

AM TECHNOLOGY:
Additive Manufacturing for metals - Direct Energy Deposition
A structured overview of the complex and multi-layered world of Additive Manufacturing, the process chain and areas of application is provided by our AM Field Guide.
FURTHER INFORMATION:
Tags