Interview: Thomas Masuch, pictures: Roboze - 17 September 2021
Since its founding in 2013, Roboze has not only written one of the most impressive additive start-up stories in Italy and Europe at large. The company has also attracted attention due to its location: While virtually all the important companies in Italy's AM sector can be found in the economically important north of the country, Roboze's headquarters is in Bari, the capital of the southern region of Apulia. We talked to its 30-year-old founder and CEO, Alessio Lorusso, about the influence his home country has had on the development of his young company and the extent to which it is affecting Roboze's internationalization today.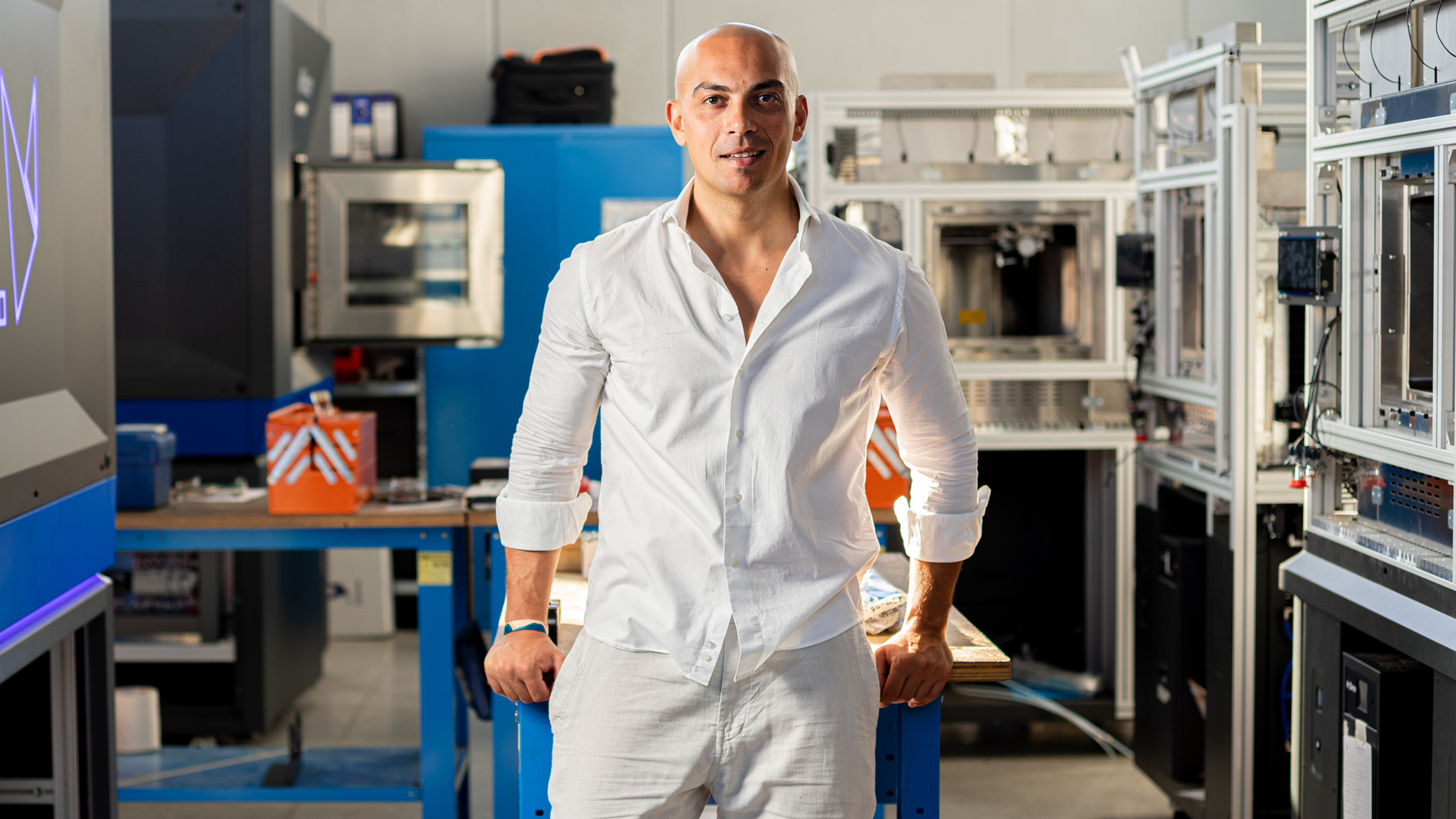 Alessio, the south of Italy was long considered economically underdeveloped and isolated. What is the region like today for a young high-tech company?
Alessio: A lot has changed already. Very important companies in the aerospace and automotive sectors have opened production facilities in the south. Still, there's a long way to go. What I can say is that now is the time for our region to become the place where high tech needs to start in Italy. Why? First of all, we have great universities – especially the Polytechnic University of Bari, which is one of the best in the country. These places produce some incredible talent. The fact remains, however, that there are only a few high-tech companies here in the south, which means these highly skilled people have to go to Milan or Turin, or to Germany or other countries, to find their dream jobs.

Roboze seems to be an exception: You've not only retained talent from the region, but have even convinced professionals from northern Italy or abroad to move to Bari. What has motivated them, apart from the chance to work for an interesting company?
Alessio: One important factor is that the cost of living here is around half of what it is in Milan, Turin, Munich, or many other major cities in Europe. That means you can do more things with your free time and maintain a better balance between your work and private life. We have people from Germany and Spain, as well as a lot of engineers from Milan and Turin who have come to work with us in Bari.
It sounds like your location has turned out to be a real advantage.

Alessio: Indeed, it is. At the end of the day, we can talk about technology, end-use parts, or whatever else you like, but behind these things, there are people. Our ability to retain talent and bring in expertise from the north is something I'm very proud of.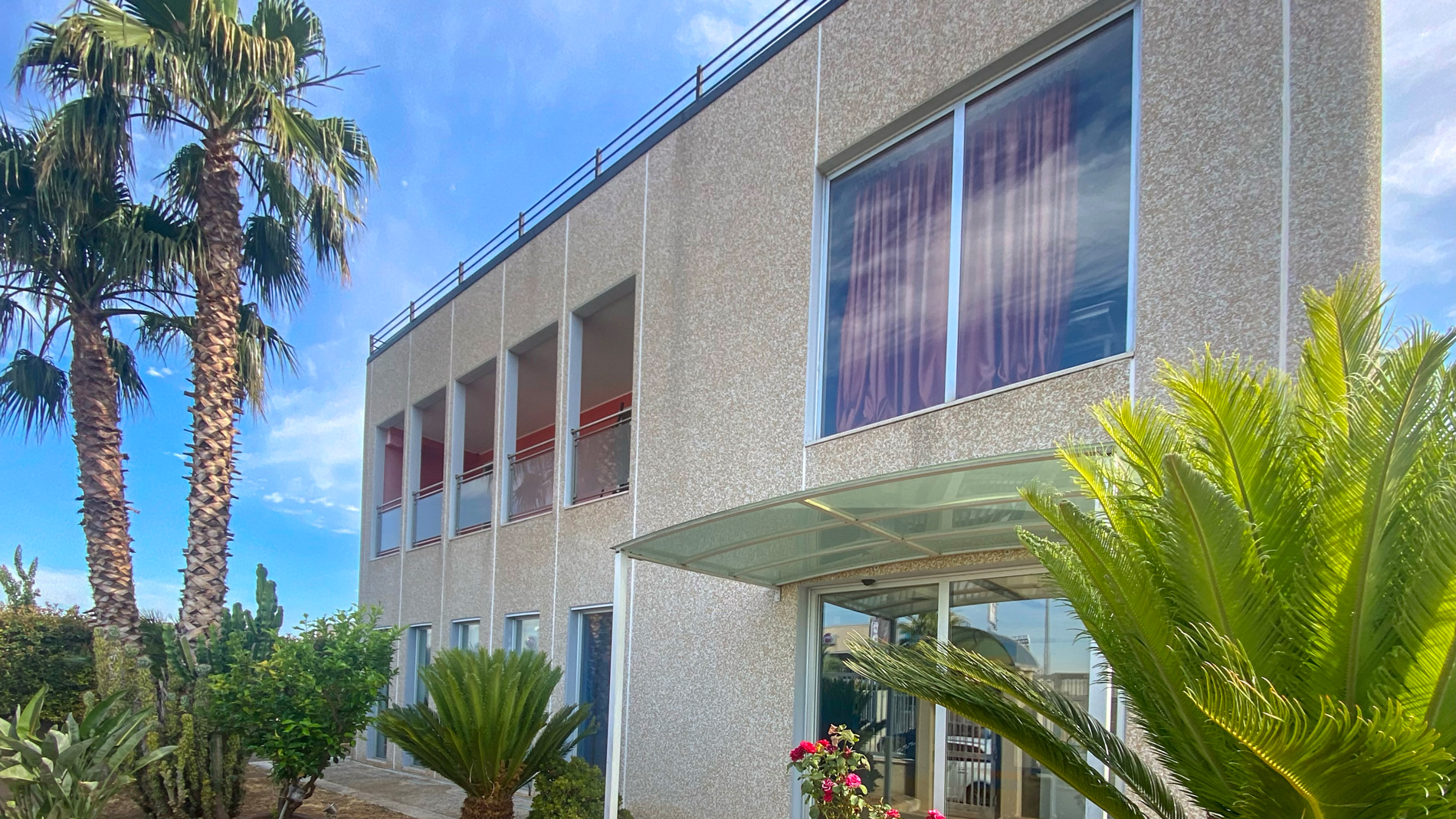 When you got started eight years ago, the people who worked for Roboze were mostly from Bari, weren't they? How has this evolved over time?
Alessio: It was just me when I started, but yes – at the beginning, our employees came from Bari and other places in the Apulia region. It's much different now: Roboze has become a very attractive place to work for people from other places, as well. Our Italian headquarters in Bari hires people from all over Europe, which has made us an international company with an international atmosphere. It's wonderful.
And in the beginning, or in the first several years, where did your suppliers come from?
Alessio: 99% of our suppliers were around Bari, but over time, we expanded our base in this regard, as well. We now have a range of suppliers from the north of Italy, Germany, France, and other countries. At the same time, though, 80% of our product contains mainly Italian parts. It's very much made in Italy.
You've described how your company has grown more and more international, having built up branches in the US and Germany. How important is it for you to maintain a regional Italian network of customers and suppliers?
Alessio: I think it's definitely important. Italy – and Bari in particular, since that's where our engineering headquarters is – has to remain the place where we create our technology. Of course, we're increasing our network and business opportunities in two other major countries where we've now doubled our presence. In the US, we've established all our operational areas, including marketing, customer support, engineering, and an application center. We'd also like to have everything in Germany sometime in the first half of next year, so we're going to hire 10 employees in Munich very soon. We already have nearly 15 people in the US, and we plan to add an additional 50 in the coming months.
Has Roboze's success story inspired other local founders and given rise to something like a start-up scene in Bari?
Alessio: Something like that is in the process of being created right now. The Apulia region offers a lot of grants and benefits to start companies, especially in high tech. It has provided me with grants to fund my company and the technology behind it. The most important thing is that it's going to give founders courage, because that's really what it's all about.
In your case, there was also the help of a large founding…
Alessio: Correct, but we didn't have any kind of financial support in the first several years. We used our own cash flow to arrive at that point, and then we raised money when the company was really ready to invest and hire new employees. That was back in 2018, when Intesa Sanpaolo – one of the major European banks – invested some special funds provided by the European Union for use in technology development. So, we had that first round of investment – not with the European Union itself, but with a private venture capital firm that was managing funds from the EU.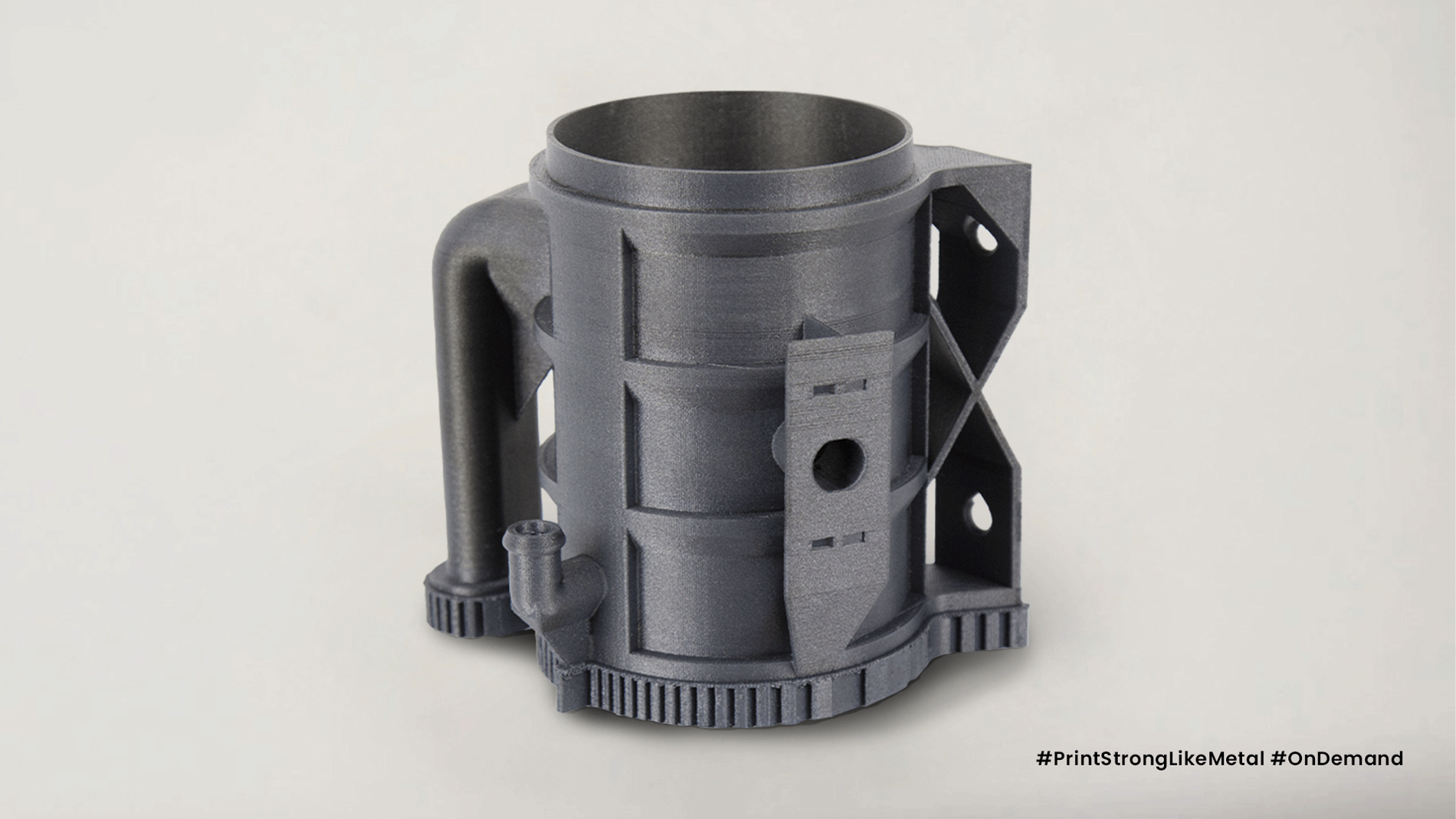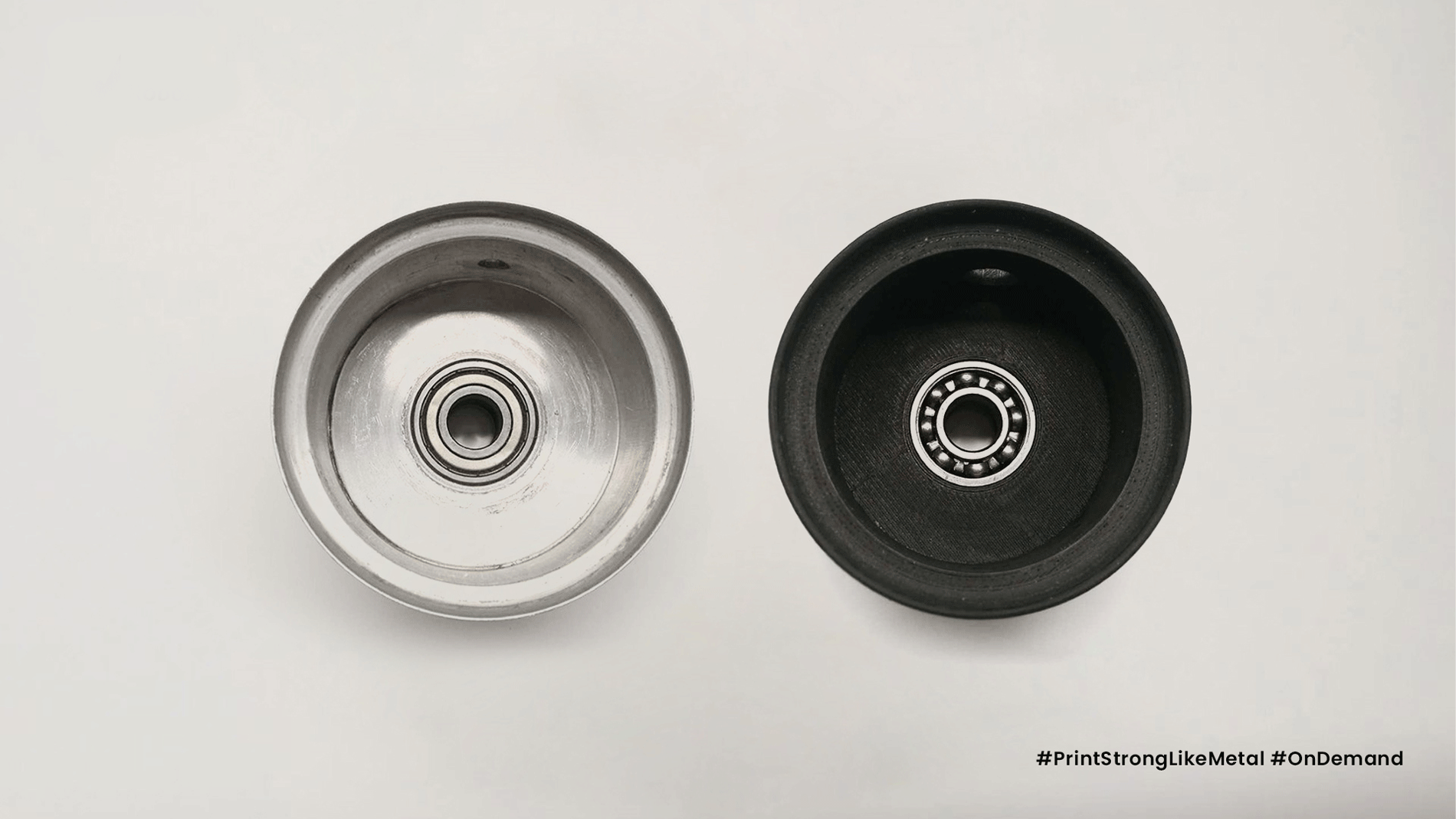 Roboze 3D-prints some of these components for the aerospace industry. Some are made of Carbon PEEK, and the metal component has been replaced by one made of Carbon PA
Looking back on the past years, can you name some major steps or milestones that really changed the development of your company?
Alessio: To be honest, on this kind of adventure, there are no major groundbreaking steps; it's a lot of very small ones. I think it's important to concentrate every day on those tiny incremental achievements. That's the key, because 3D Printing is a long game. It's not cryptocurrency. It's not something that will appear and disappear within a couple of years. We're not only manufacturers; we're changing the paradigm of manufacturing, and that's a long journey.
Still, do you have fond memories of any particular breakthrough that you've had?
Alessio: For us, the sales we made to GE back in 2016 were incredibly important. Why? Because we were among the first to introduce PEEK material in the 3D printing sector back in 2015. So, imagine the scene for a second: GE from New York purchases our machine from Bari, and we're probably 12 people at the time. We said to ourselves, "Guys, what's happening? Why has GE purchased one of our machines?" So I went to New York and installed the machine because I wanted to understand why GE had decided to do such a thing. I eventually realized it was because they had researched all the other printers and determined that ours was the most precise and the best for processing high-temperature polymers. That was when I understood that we'd found the right product for our market and were on the right track.
Finally, let's talk about the future. What are your next steps?

Alessio: Conquering the world! That's the goal… No, I'm joking. Now that we've validated our technology with some major aerospace and automotive companies worldwide and industry leaders in Germany, the US, Italy, and other countries, we want to achieve dramatic growth. Companies in 24 countries are using our machines to produce real end-use parts. Roboze's goals are to scale up the adoption of our technology massively in the primary 3D printing market, hire an additional 80 employees in the next 12 months, and eventually expand to 250 employees in the next couple of years.
Alessio, thanks for talking with us and giving us these insights.
Tags