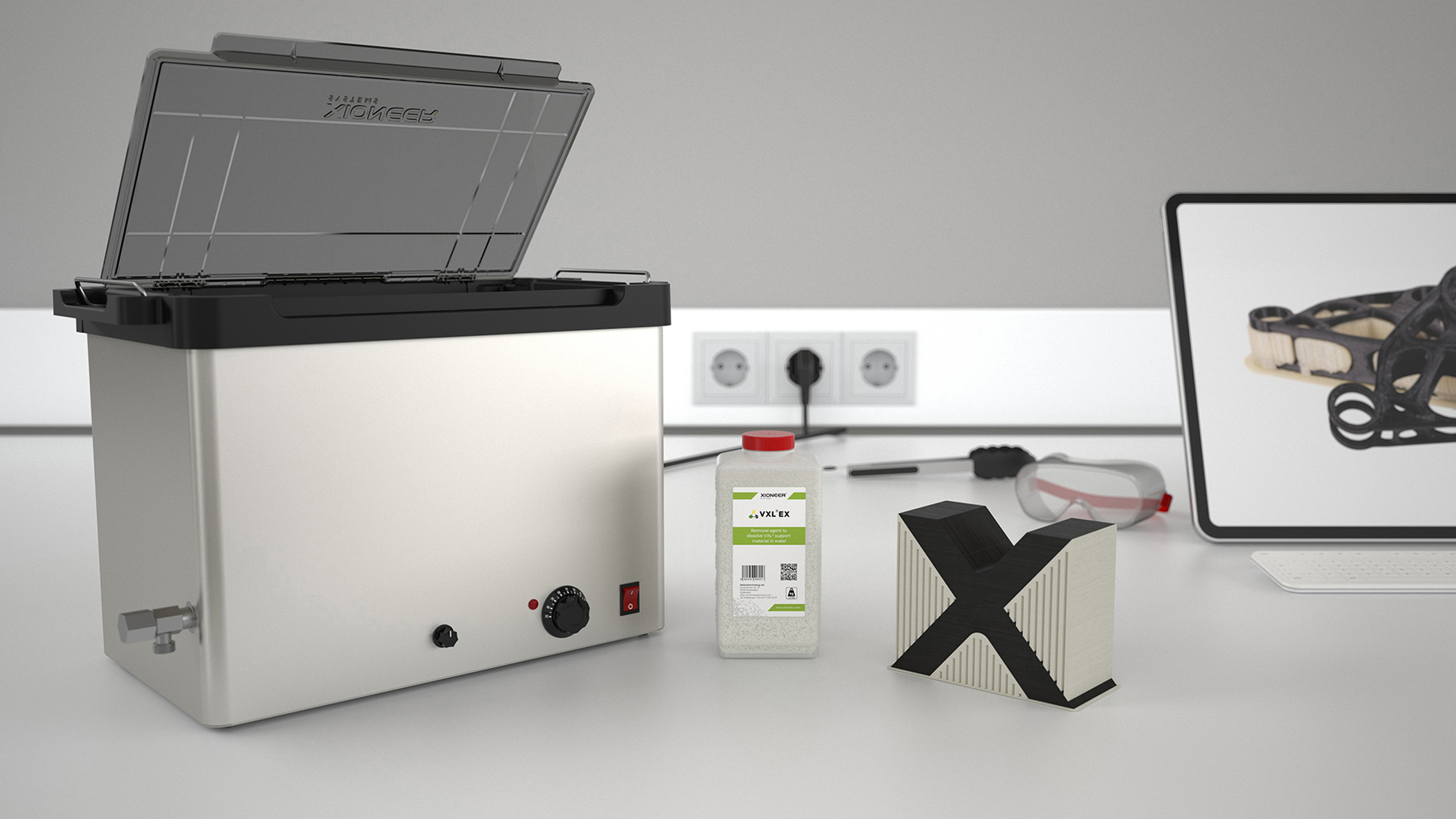 In 2019, the German specialty chemical producer Belland Technology AG acquired the Austrian 3D printer manufacturer Xioneer Systems GmbH, marking the beginning of an exciting vision to bring 3D printing materials and hardware together. Belland Technology, which specializes in soluble support materials for FFF 3D Printing, united with Xioneer under the latter company's brand in 2020 and got busy expanding their product portfolio. At Formnext, they will have several new products to demonstrate.
For example, Xioneer is launching its VXL-Go bundle, a bare-bones support removal set that uses an agitated heated bath to quickly dissolve VXL soluble support filaments (which it started selling two years ago). For those who dissolve supports regularly and need more space for their parts, the company is rolling out its Vortex EZ support removal station. This product has a large double-walled stainless-steel tank, a powerful heater, agitation, and a number of features to boost and simplify the dissolution of FFF support materials. The part basket makes it possible to dissolve parts up to 465 x 275 x 210 mm in size.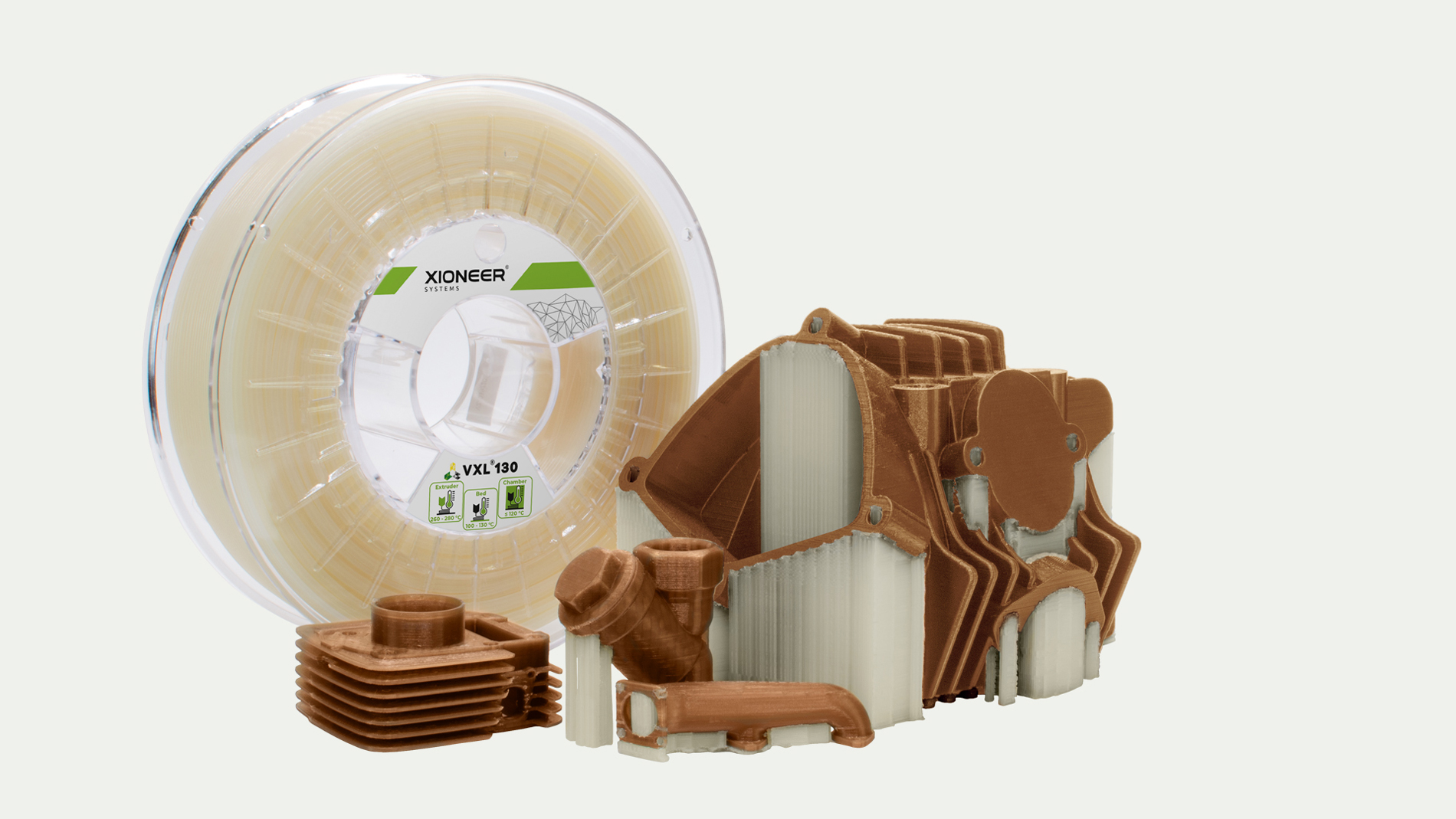 Meanwhile, Vortex PRO is a brand-new support removal station that dissolves supports at the press of a button. The fully computerized device pumps solution fluids in and out of the tank, runs a multi-step washing program, and rinses parts in a single fully automated cycle.
To handle massive throughput in 3D Printing, Xioneer is also to launch the MB140, an industrial-grade support-removal work center for FFF parts. The device is fully automated and opens up virtually endless possibilities in removing supports in the world of industrial FFF 3D Printing.
FURTHER INFORMATION:
Xioneer at Formnext 2021:
Hall 12.1, Booth B129

Tags