19 May 2023
The recently completed building yard in Bludenz, Austria, has a special flat roof: it is 32.5 percent lighter than comparable concrete ceilings. This is made possible by "displacement bodies" from the start-up Concrete 3D.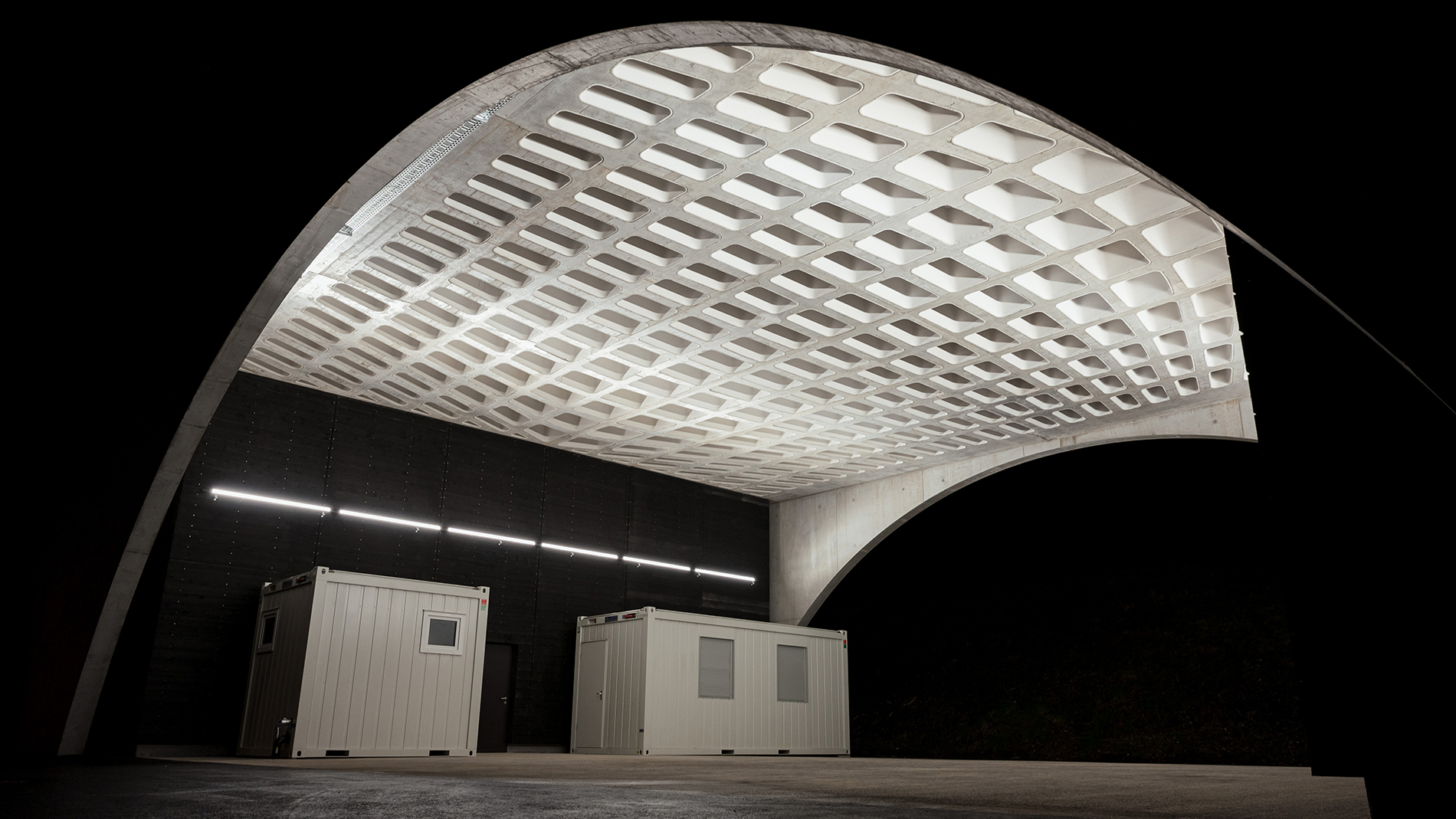 "The order of the day is to save material," emphasizes Philipp Tomaselli, managing director of Tomaselli Gabriel Bau. By installing lost formwork from the 3D printer, the company found an efficient way of achieving this aim. 792 displacement formers were produced - each one unique for the 717-square-meter flat roof, which rests on two 46-meter-long supporting arches spanning two wooden halls. In total, Concrete 3D printed more than 60 tons of concrete for this purpose.
The elements, weighing up to 80 kilograms, were numbered, delivered to the construction site, positioned there on the formwork using a total station, reinforcing steel was laid in-between and the whole thing was filled with concrete. The result: a slab that is one-third lighter and whose manufacture emitted 24.4 percent less in greenhouse gases.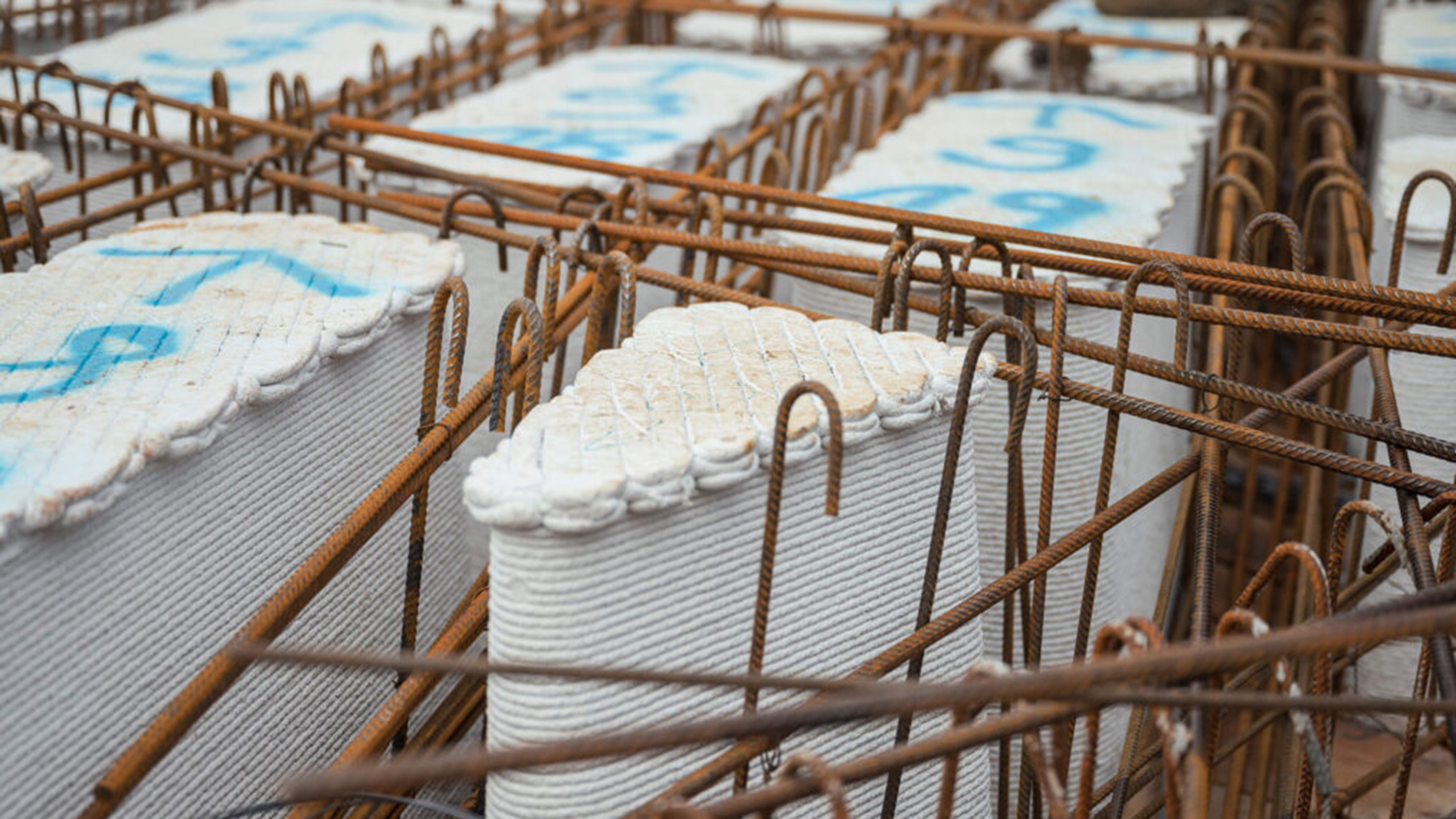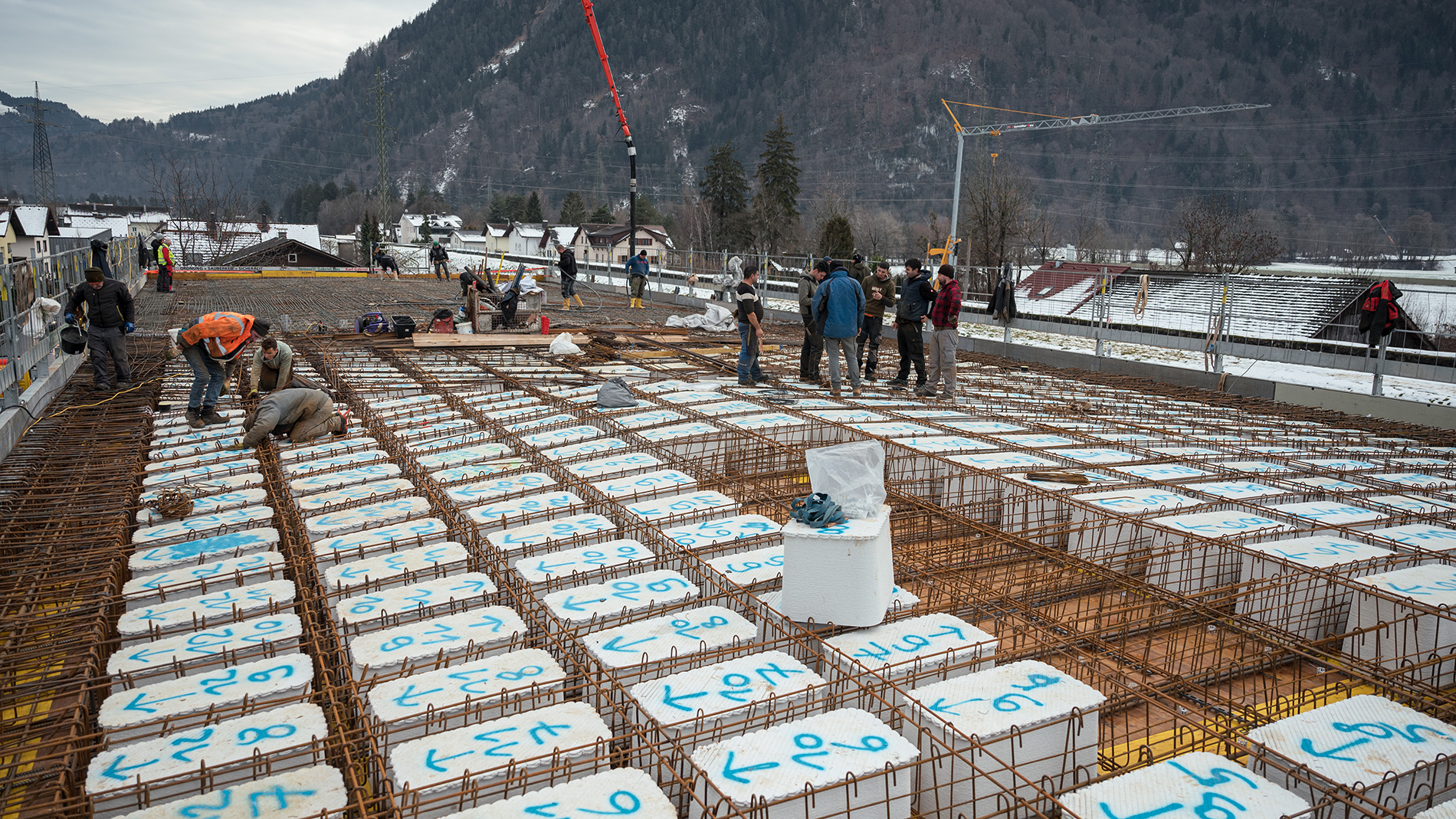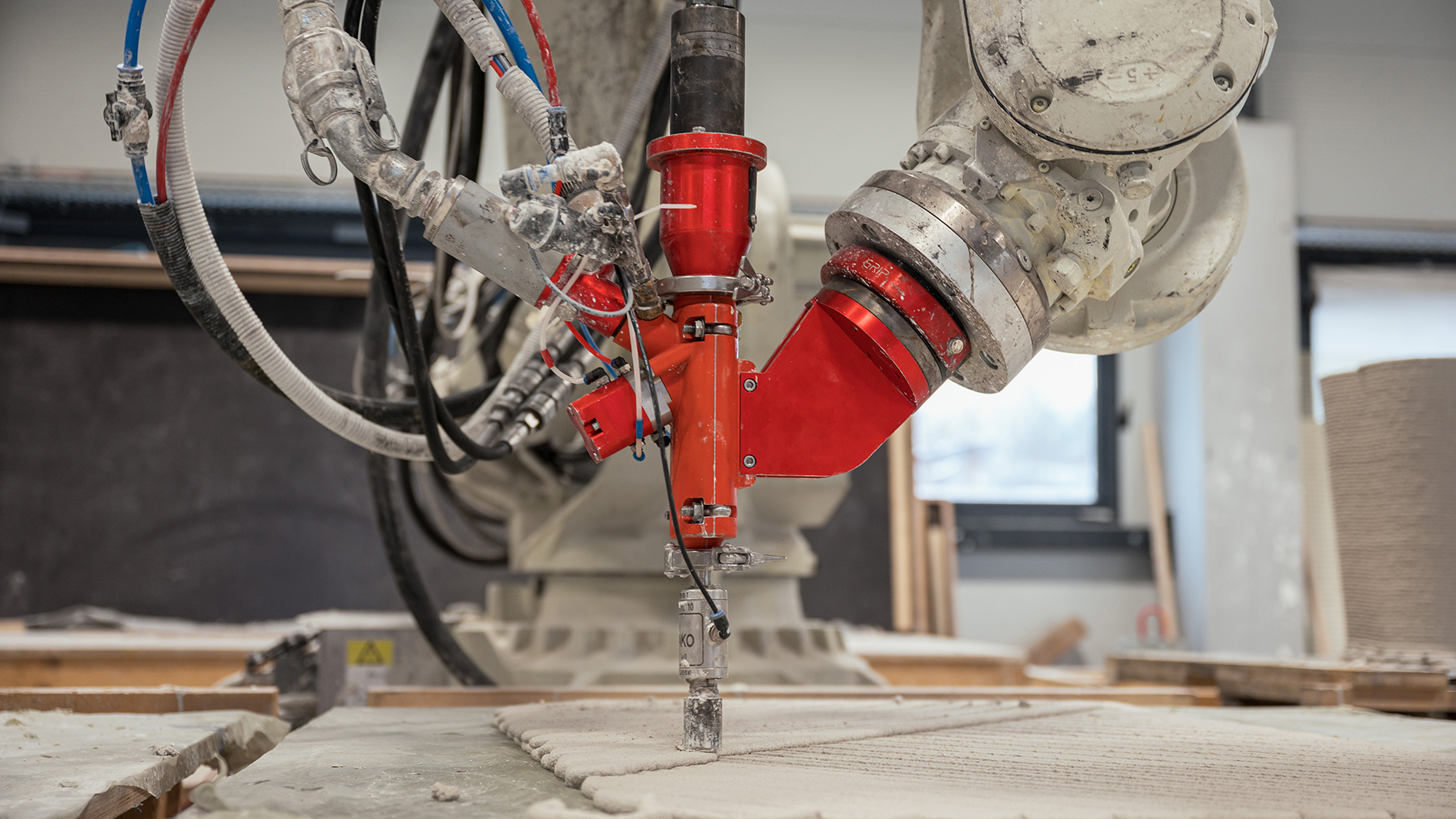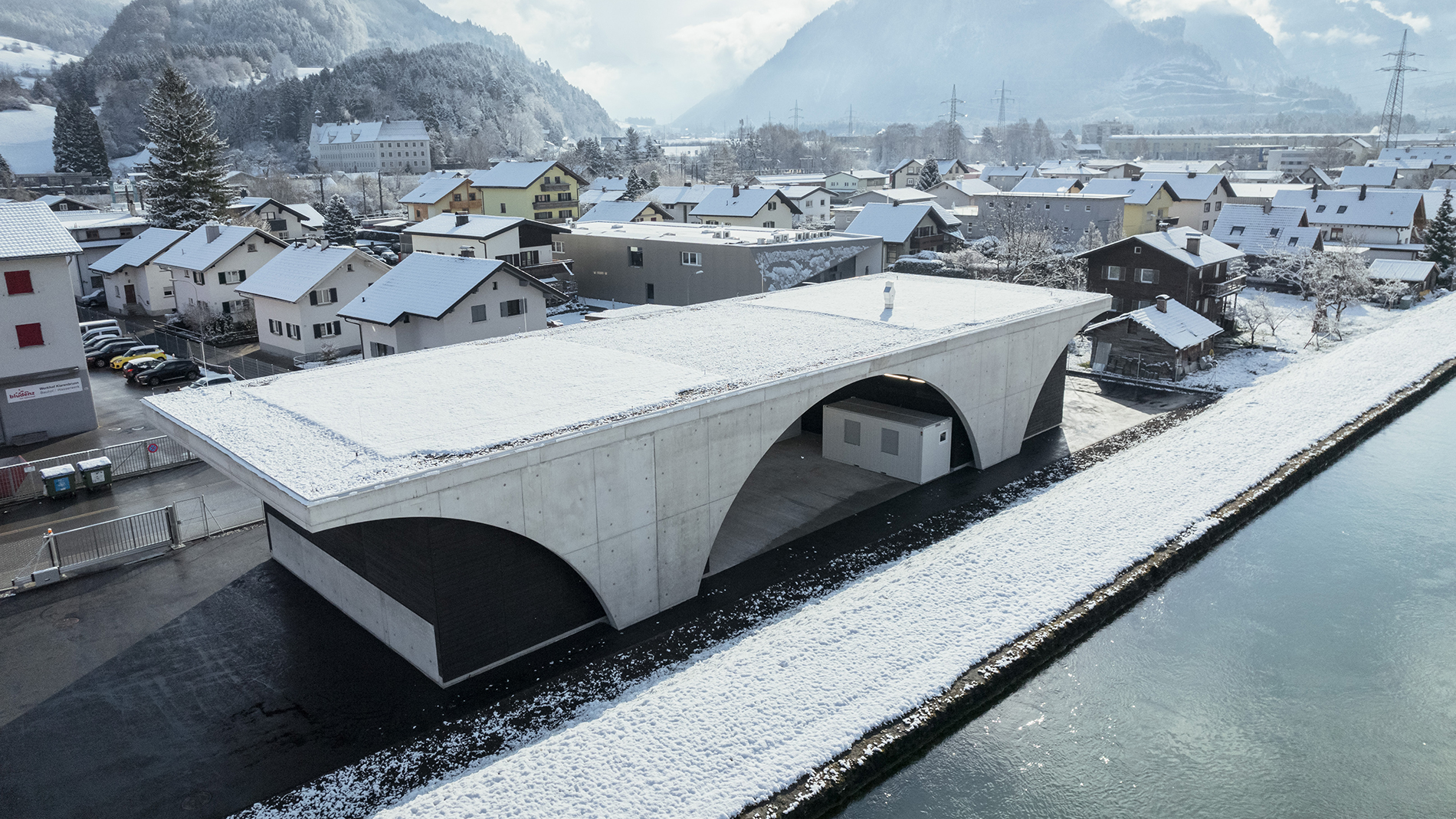 Images: Janosch Schallert
"For us, this is a reference for the potential of digitalization in the construction process and sustainability in solid construction," Tomaselli emphasizes. And architect Marcus Ender praises the design possibilities of the technology: "The shape and positioning of the recesses makes the course of the forces visible."
The additional expense for handling and logistics is compensated by the material savings and the expanded structural possibilities, Concrete 3D explains. There is also another environmental aspect: "The construction consists only of concrete and steel and - unlike alternatives - does not use plastic," says Tomaselli.
FURTHER INFORMATION:
Tags
Construction and architecture