9 September 2022
The young company Fabulous was actually founded as a design office, but has since developed more and more into a specialist in plastic powder. It hasn't lost any of its creativity in the process.
Fabulous's tech center, which is located in a sober industrial area of Vaulx-en-Velin just outside Lyon, "is my playground," says Olivier Coulet. His toys? White and blue powders made of plastic. In the company's 250-square-meter hall, the engineer tinkers with new material formulations on his PC and produces test components or prototypes with his own powders on two ProMaker P1000s (SLS machines from Prodways). The machines' official designation doesn't really fit into Coulet's creative universe, though, which is why they go by the names Loki and Thor at the company.
The tech center simultaneously serves Fabulous and its four employees as a showroom, office, and production facility, and also has equipment for powder removal and sandblasting. 3D-printed, internally illuminated artwork hangs on the walls, and next to the SLS machines stands a two-meter-high doll with 3D-printed body shields that were developed for Disneyland Paris.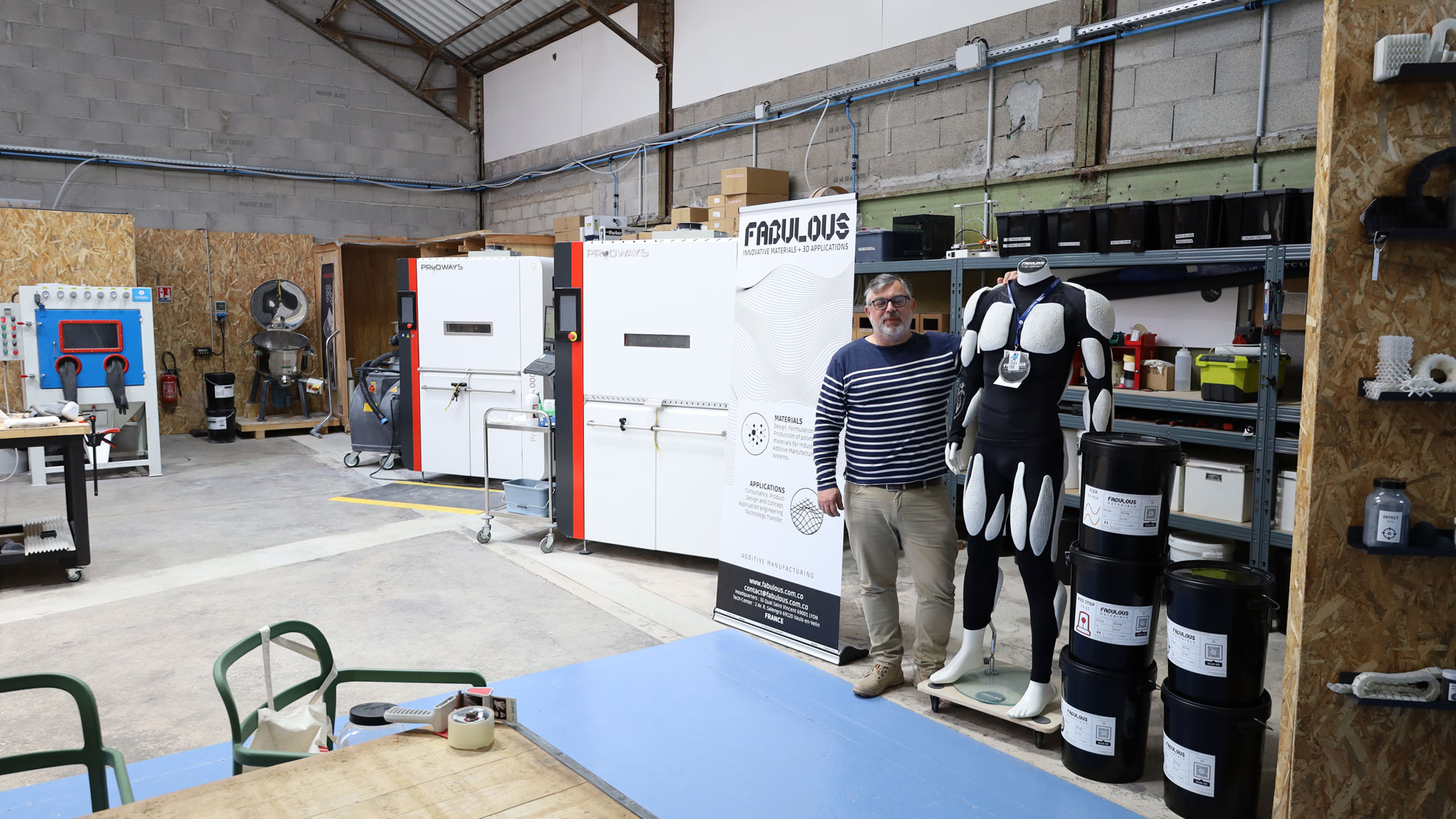 Olivier Coulet is a developer through and through, and one who's enthusiastic about his work in additive manufacturing. A conversation with him never stops: His passion for his chosen field is evident as he reports on his projects, and he casually pulls a prototype out of a drawer every now and then to tell a related story. At the same time, however, he rarely reveals the names of Fabulous's customers and development partners; much remains a secret.
Coulet and his brother Arnault actually founded Fabulous as a design office for AM components in 2014. "At that time, there were some AM 'masterminds' who promised that everything could be 3D-printed in the future," Olivier says. He goes on to describe this as counterproductive for the industry because it promised too much and ultimately delivered too little. "We set out to develop concrete designs and deliver a proof of concept."
Feeling the reality of the market through design work
At the time, Coulet was still running Exceltec, a company he had founded in 2004 that distributed its own PA11 and PA12 plastics. In 2015, he sold Exceltec to a French AM industry giant – the aforementioned Prodways – and eventually began devoting 100 percent of his time to his new company in 2019. Since then, Fabulous has been transforming itself more and more into a specialist in plastic powders, but not forgetting its founding idea in the process. "It's true that the materials sector is now Fabulous's main revenue generator, but we'll continue to offer our expertise in AM design because it's where we see and feel the reality of the market," Coulet explains. For Fabulous, this reality entails things like bringing its technical expertise into its work with other service bureaus or creating a file for 3D printing for a major luxury corporation based on a hand-drawn sketch.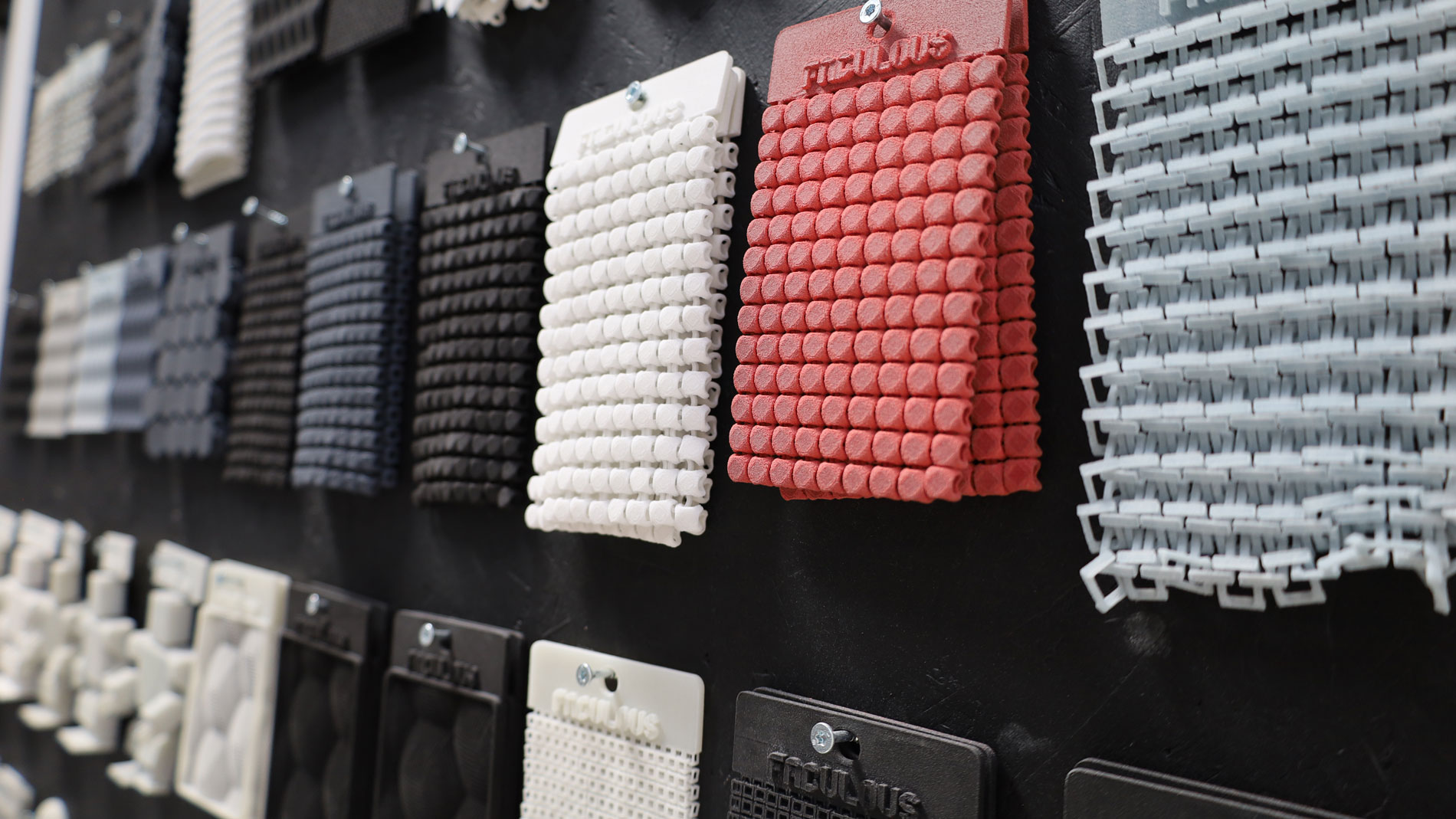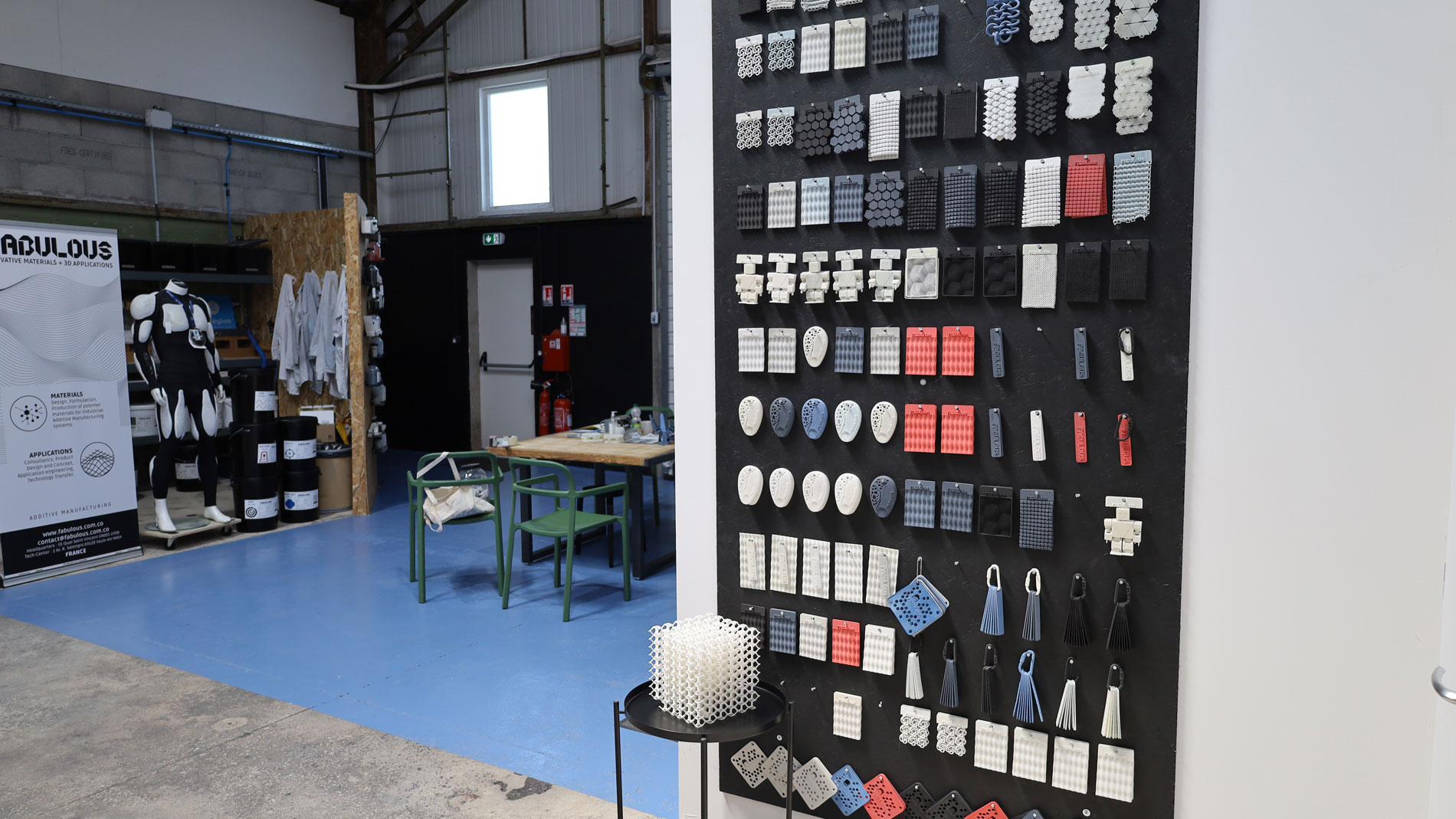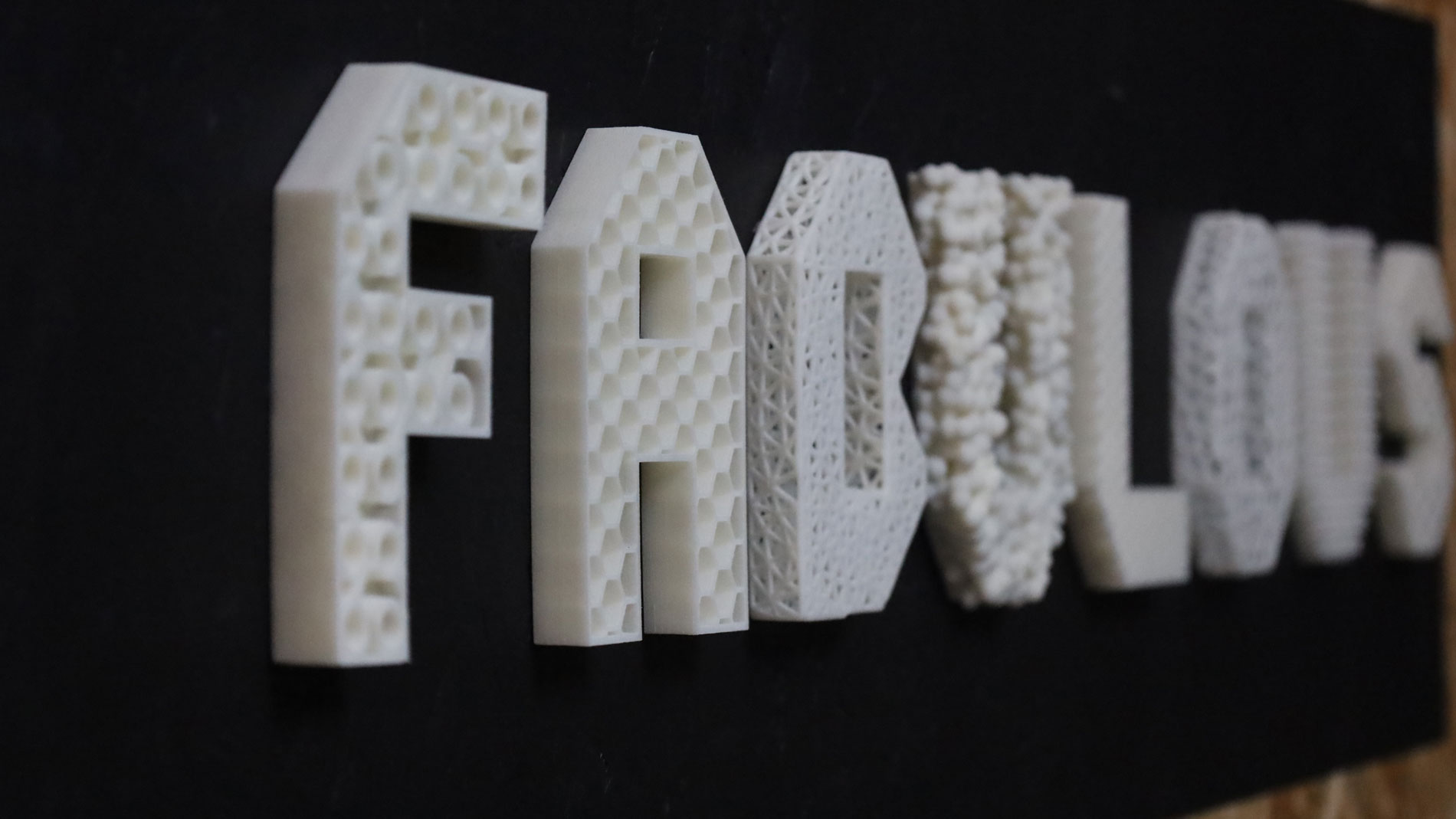 While Fabulous's powder division has enjoyed a good deal of success in recent years, Coulet still describes the company as "a small player with an annual volume of less than 25 tons". And yet the engineer, who also worked as an application engineer for EOS for nine years at the beginning of his career, has managed to develop a material portfolio that now includes 11 plastics (PA 11s, PA 12s, and a TPU) in a fairly short time. The powders are produced through dry blending, which involves incorporating aggregates, plasticizers, or other additives into a plastic powder compound. According to Coulet, they are compatible with the systems of all the main manufacturers.
Coulet is particularly proud of PA 11 Bluecare, a patented food plastic for which Fabulous obtained the FDA CFR 21 and EU 10/2011 food contact certifications within 18 months. Its development was initiated by a well-known pasta manufacturer. Another patented material, PA 11 Detect, is an extension of PA 11 Bluecare that opens the door to additional applications thanks to its magnetic property. Fabulous purposely makes both materials in blue because it's a color considered quite unnatural in food, which makes it easy to identify.
Application-driven material development
Most of Fabulous's material developments are based on customer requests and requirements. "Our goal is to support specific applications for which no 100-percent suitable material is available," Coulet explains. "There are a variety of materials on the market that call themselves PA 11, but that's what's causing the market to lose confidence in the designation. There are very big differences among the materials, after all."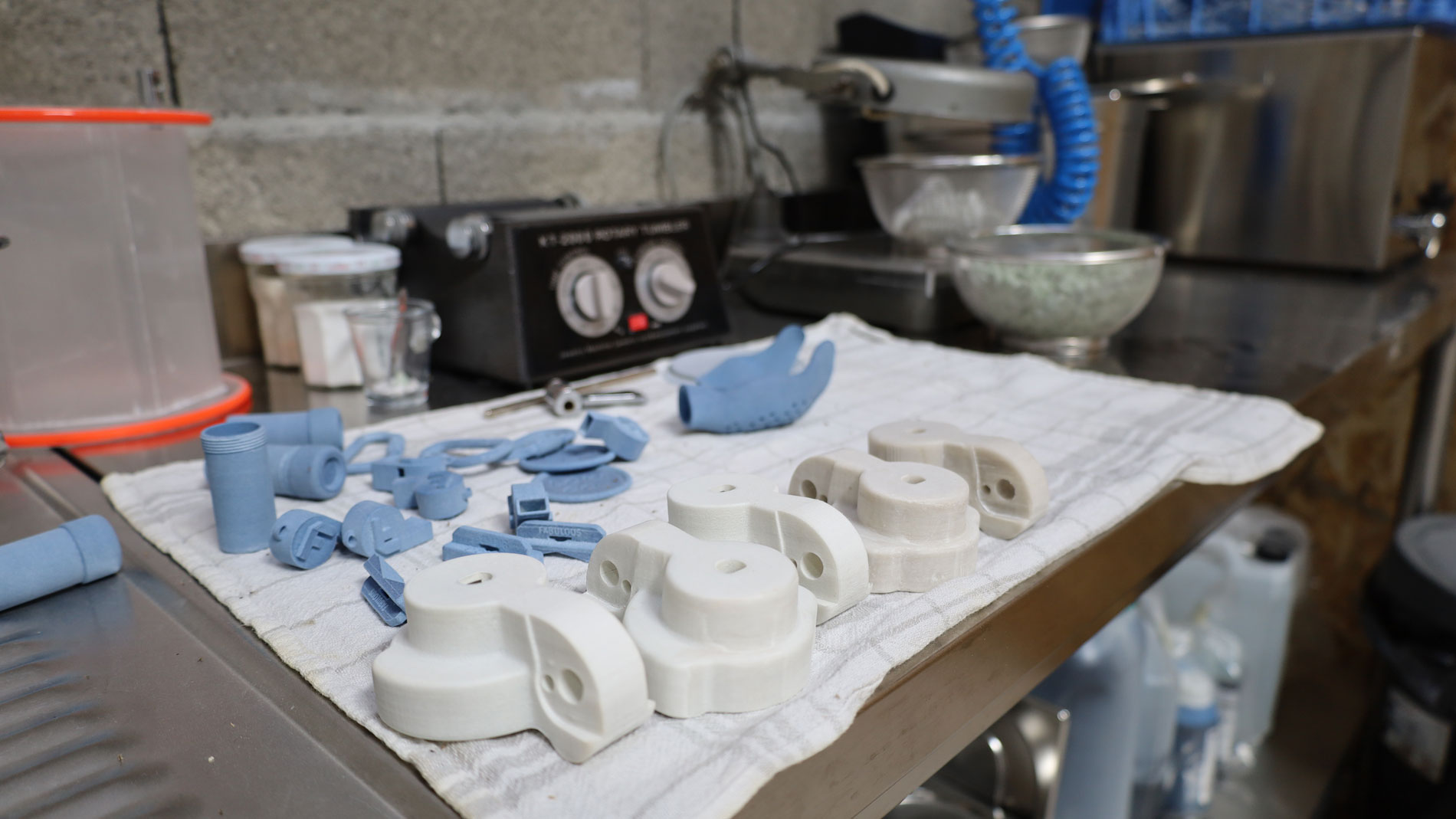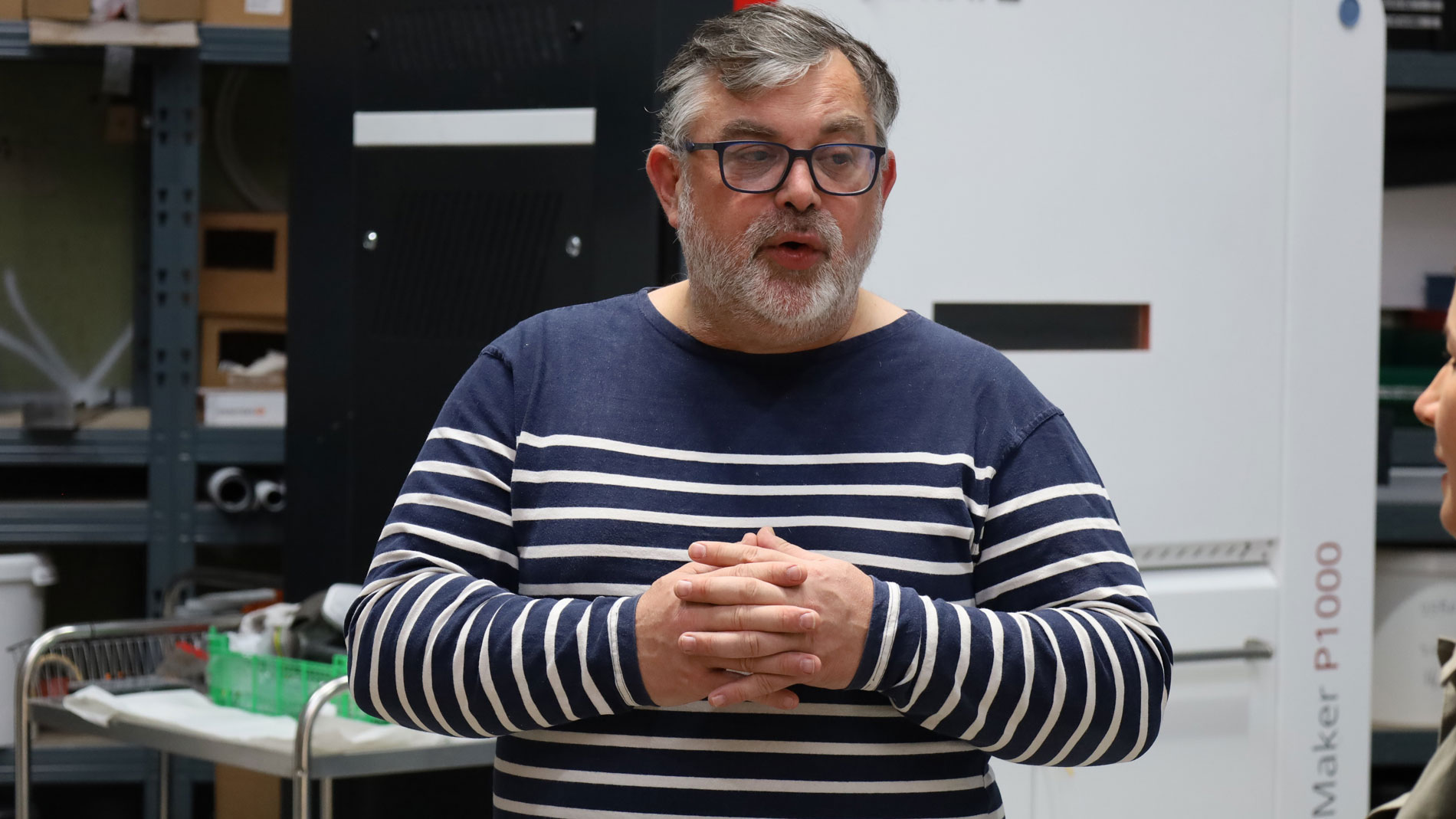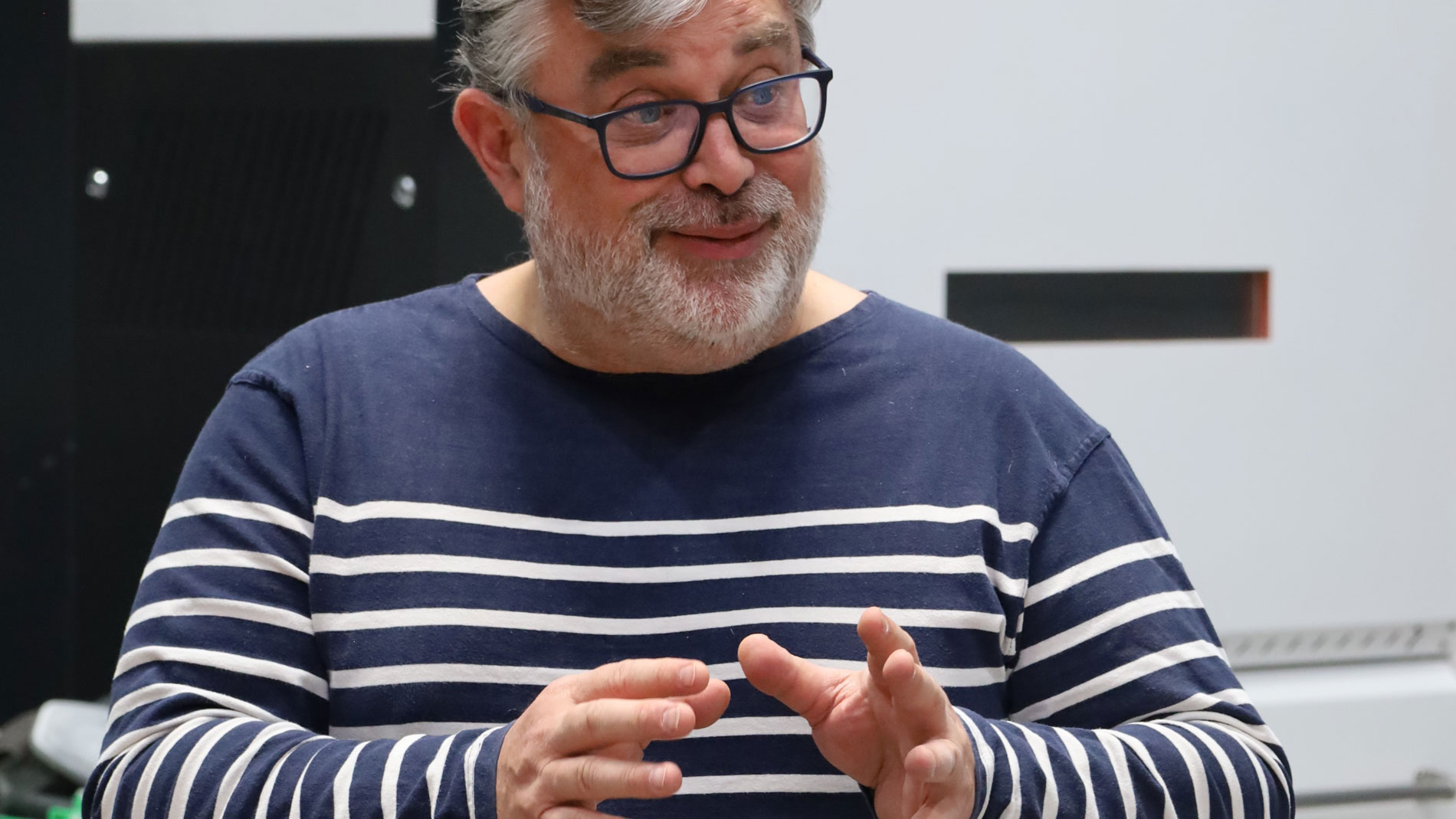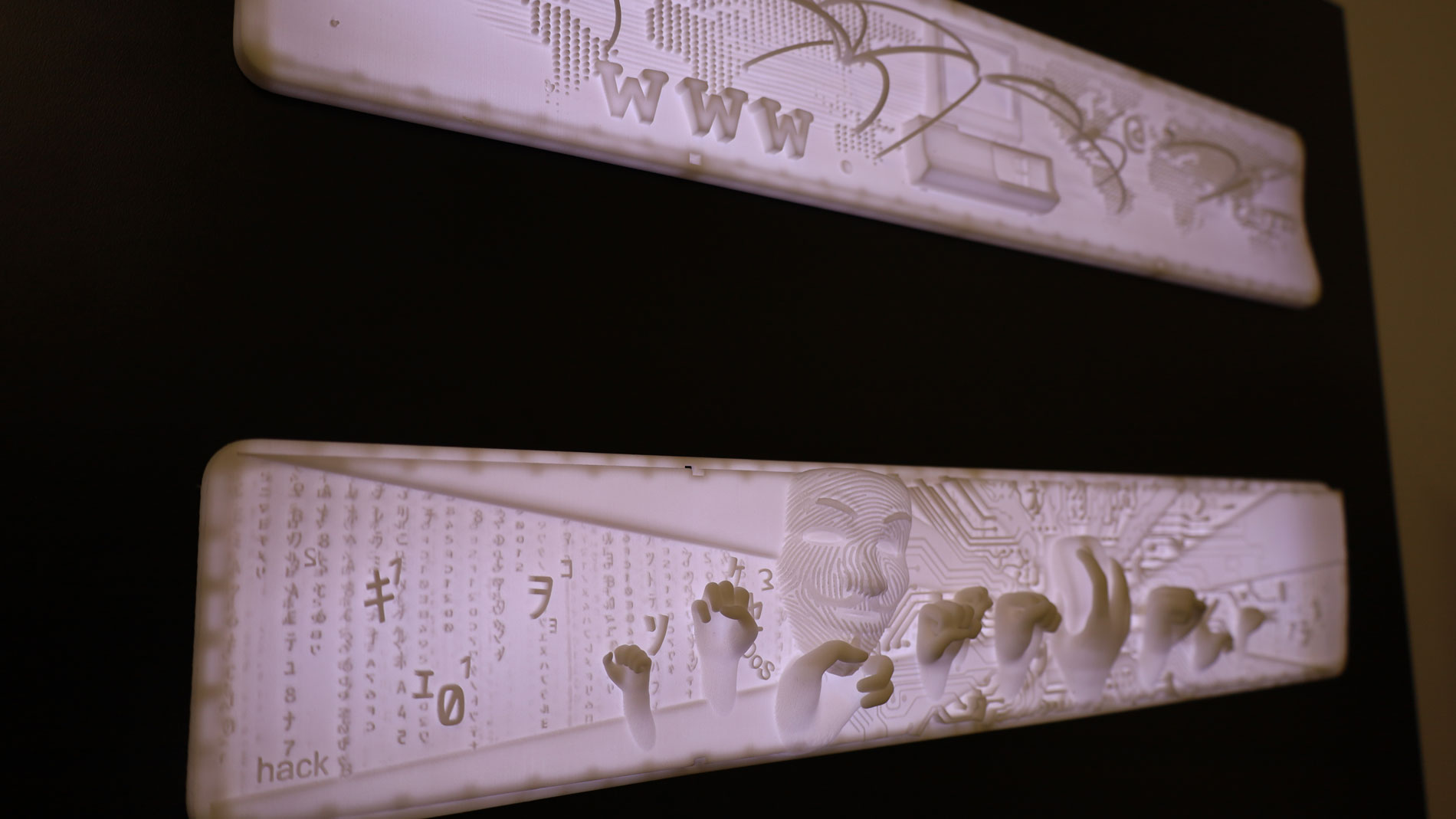 Olivier and Arnault Coulet have invested a six-figure sum in the development of their new plastics. "We're working on finding more customers for them and ensuring that the investment pays off," says Olivier. The numerous AM industry contacts he's been able to make in his career so far have also helped along the way. It thus comes as little surprise that Fabulous sells even more in Germany than in France – especially in the food industry, where grippers, nozzles, and numerous plant components are 3D-printed for production lines from Fabulous's blue plastic.
The company's development has been so successful that Fabulous is now looking for a partner in the USA. In addition, Olivier Coulet has set his sights on developing ceramic materials and tell us that he has already decided to join forces with an important French partner for this purpose. Fabulous's further growth is also to be fueled by the new investors who came on board in 2021. At Formnext, the company plans to present further details and developments, as well as many other innovations.
Meanwhile, the tech center's machine park will also continue to grow: In late summer 2022, the two Prodways machines will be joined by two more: a Gravity 3D-printing system from the young Swedish manufacturer Wematter and a new Fuse 1 Nitrogen from Formlabs. And don't worry – Coulet and his team are sure to come up with creative names for these machines, as well.
FURTHER INFORMATION:
Tags
Materials
Additive Manufacturing