1 November 2022
We present a summary of the key points and trends explored in Chapter 2 – Polymer Hardware of 3dpbm Research's new Polymer AM Market study.
The polymer AM hardware market is made up of many different types of products, ranging from ultra-low-cost (sub $500) desktop 3D printers sold in quantities of millions to industrial-grade, large-format 3D printers that can cost millions of dollars per unit. In this rapidly shifting context, the traditional industrial 3D printing leaders, 3D Systems, Stratasys and EOS, continue to generate the most revenues, but they are now challenged by new technologies for mass production and greater affordability of existing technologies.
3dpbm Research's new Polymer AM Market Opportunities and Trends 2020–2030 report identified 857 companies in total (741 unique), of which 24% were hardware manufacturers, and collected first-hand sales data from major stakeholders operating in this segment and over 1,000 different hardware products available on the market today*.
As the polymer AM hardware segment continues to evolve, new price point categories have become necessary to describe it. Whereas in the past only two or three main categories were needed (industrial, low-cost/consumer and eventually prosumer), 3dpbm has now identified six price categories, each containing relevant trends. These are: high-end industrial, mid-level industrial, entry-level industrial, professional, prosumer and consumer.
The data collected confirms the logical assumption that the highest selling systems in terms of units are those with the lowest prices, and that the unit sale numbers decrease as the unit price increases (along with the level of industrialization). The exact numbers of these relationships among target categories are described in detail in the full report.
In terms of unit sales, the consumer segment of ultra-low-cost systems (mainly filament MEX and VPP-LCD) dominates the market, representing just under 85% of sales.
Who's got the numbers
Chinese low-cost system manufacturers, such as Creality (primarily offering filament extrusion) and Anycubic (primarily offering LCD stereolithography), are by far the largest companies in terms of yearly unit sales. The top 10 list is dominated by Asian brands, including Flashforge (which is present twice, with its primary brand and with the new Voxelab brand for consumer systems) as well as several lesser known, rapidly growing brands.
The only Western brands to make the top 10 list in terms of unit sales are those dominating the prosumer and professional markets, the largest being Prusa Research. Formlabs has experienced a similar success with its SLA platform. Ultimaker—now merged with Makerbot (not reflected in this data)—is also present among the top 10 companies for number of units sold globally.
Top 10 hardware companies by unit sales in 2021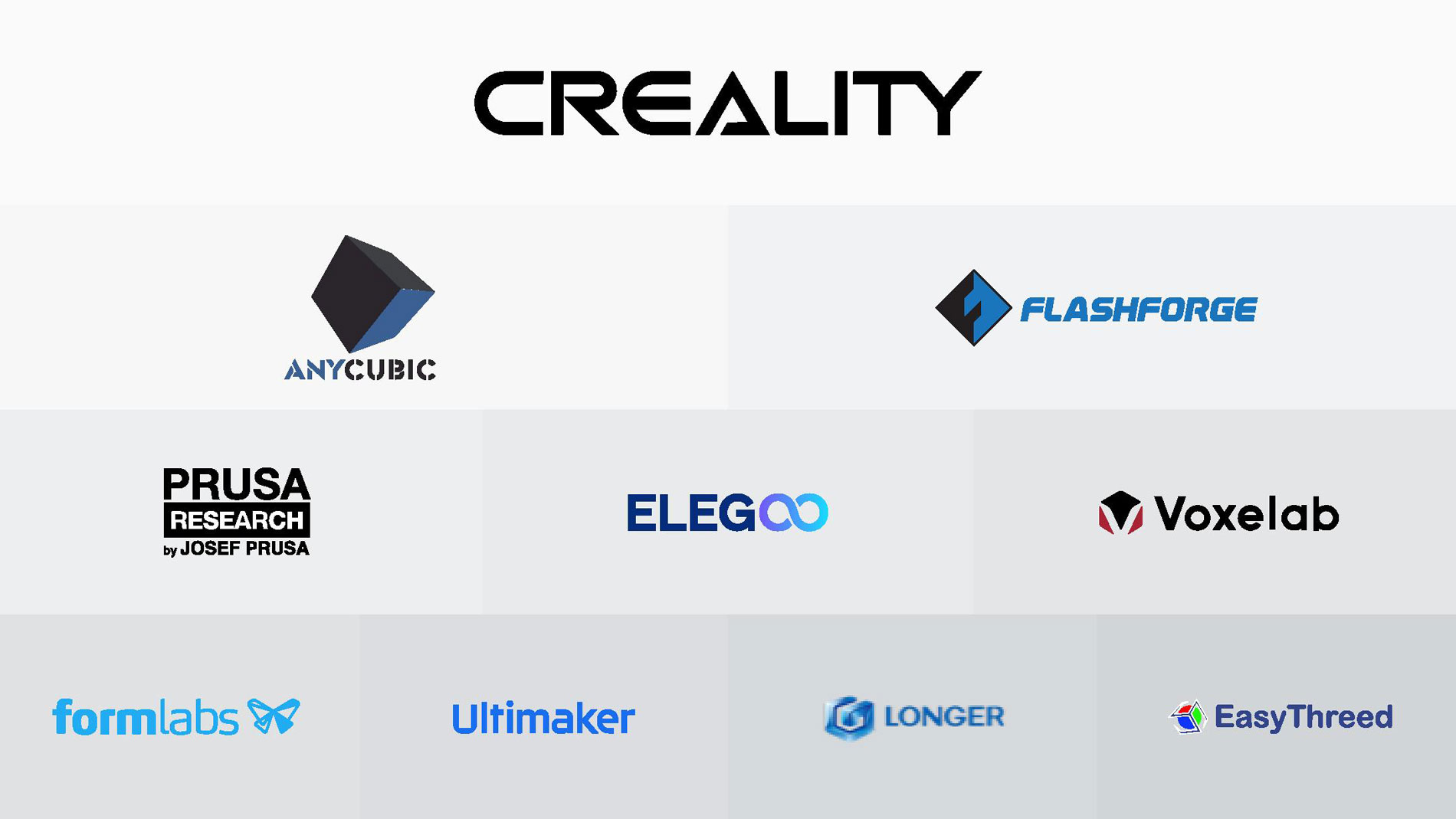 While perhaps not surprising, a key insight here is the emphatic dominance of extrusion systems over other technologies. They represent by far the largest market segment in terms of units sold, occupying 74.6% of the global market.
As one of the fastest growing hardware segments, PBF is worth paying close attention to, as it is one of the few AM hardware segments where two major technological approaches are involved in fierce competition, both targeting production applications.
The laser PBF segment is more established (the technology was invented nearly 30 years ago) and has a lot more hardware manufacturers, driving increased competition and system evolution in several different directions (lower cost, higher automation, larger size, higher-performance materials). This results in higher overall sales and healthy YoY growth. On the other hand, thermal PBF technologies are specifically suited to high-throughput production and are driving increased scalability via higher productivity and lower cost-per-part. As of 2021, HP is the dominant operator in this segment; however, both Stratasys and voxeljet are introducing their own thermal PBF technologies.  All these elements combined are driving very significant YoY growth in 2021.
The photopolymerization segment, on the other hand, is by far the most diversified. The most significant insight here is that within just a few years of their existence, LCD-based systems have become the dominant segment in terms of unit sales, representing just over 85% of the market. This is due primarily to the rapid consumer market penetration of ultra-low-cost systems. The next largest segment by unit sales is laser stereolithography due to the widespread adoption of professional-grade and industrial-grade systems. DLP technologies are evolving in two very different directions. Standard DLP is a well-established market segment generally limited to very small parts (dental, jewelry) and now reaching a plateau in terms of adoption. The second, layerless or continuous DLP, is rapidly expanding into serial and even mass production and still in an early phase of its evolutionary cycle.
Technology driving revenues
The analysis of the top 10 polymer AM hardware companies by revenue offers a clear picture of the ongoing competition in this segment. The traditional polymer AM hardware market leaders, Stratasys (FDM and PolyJet) and 3D Systems (SLA and SLS), remain the top companies in terms of hardware revenues during 2021. EOS, another traditional polymer AM leader, remains among the top companies and maintains its leadership in the polymer laser PBF segment.
These companies' leadership is challenged by several different types of companies. One category includes Carbon (DLS) and HP (MJF), two US-based companies that have targeted high productivity since their formation. Another challenge comes from low-cost and prosumer hardware manufacturers such as Formlabs, the leader in prosumer SLA systems, and large Chinese industrial SLA hardware companies such as UnionTech.
Top 10 hardware companies by generated revenues 2021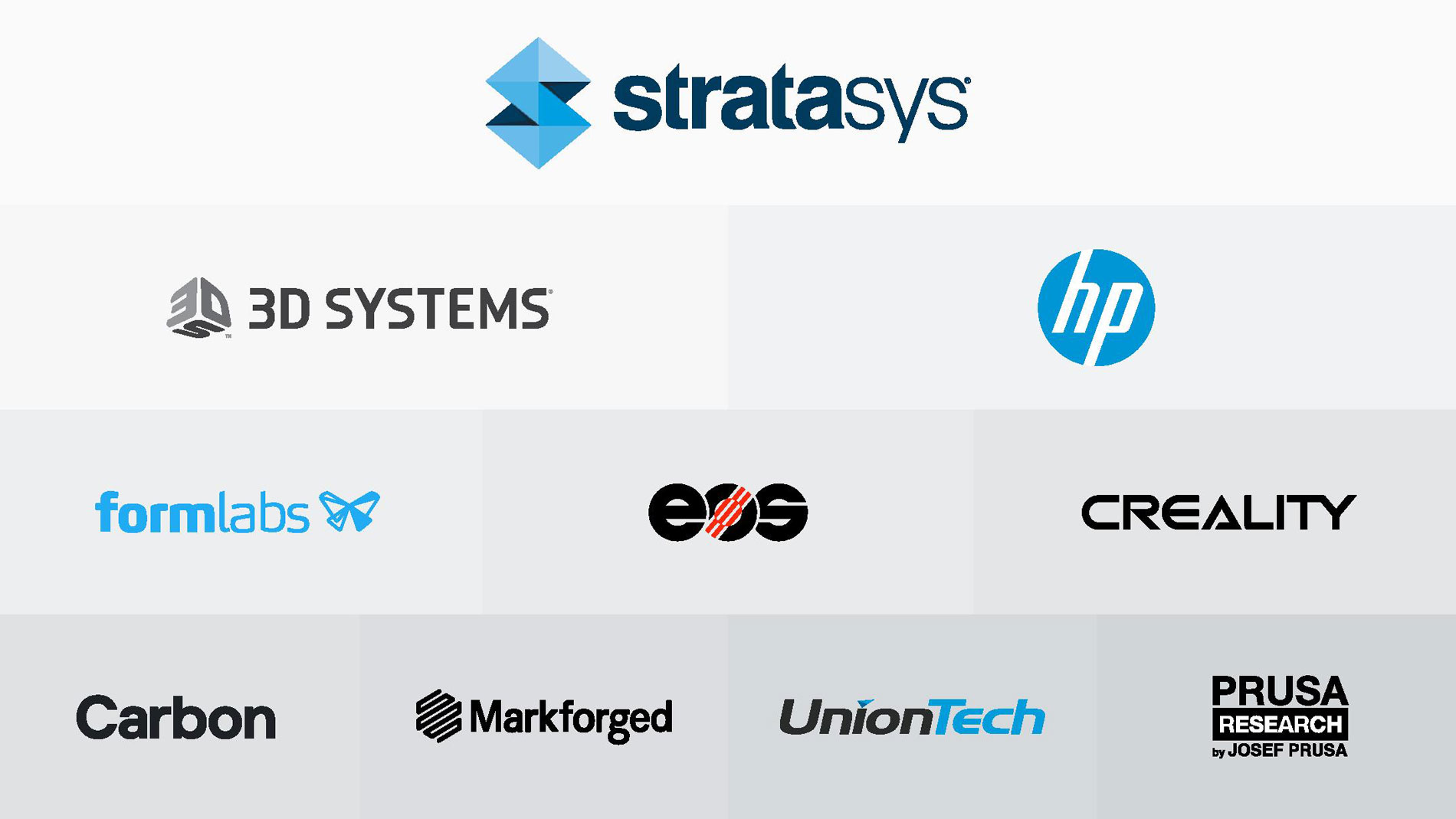 Due to this mix of low cost, prosumer and industrial-grade systems, vat photopolymerization technologies represent the largest technological family in terms of revenues (39.7% of the entire polymer AM hardware market in 2021). Extrusion technologies represent the second largest revenue segment in terms of technological families, while powder bed fusion is the third overall category due to a still relatively small mix of systems and limited number of operators.
Targeting $18 billion in yearly revenues
The Polymer AM hardware market is expected to grow from $1.57 billion to $18.17 billion during the 10-year forecast period with a 27.7% CAGR, making it the largest single segment of all core additive manufacturing (including other material families such as metals, composites and ceramics) and an important revenue opportunity for the next decade.
Material extrusion (MEX) systems will remain the dominant technology in terms of machine unit sales through the 10-year forecast period as most of these machines will be low-cost consumer systems. Powder bed fusion (PBF) will grow at a fast rate, driven by companies using these systems in production facilities. However, projected overall PBF unit sales numbers are much lower than MEX and VPP.
This will result in vat photopolymerization (VPP)—the second largest segment for unit sales—remaining the largest revenue segment. For most of the forecast period, this is attributable to a difference in availability and higher pricing of mid- to high-level industrial photopolymerization systems, since low-cost systems are priced similarly to MEX systems. However, it is also interesting to note that in the very last year of the forecast period, according to 3dpbm Research's growth projection algorithm, MEX will become the largest segment by a very small margin.
10-year forecast of polymer AM hardware yearly revenues ($USM) by technology family (2020–2030)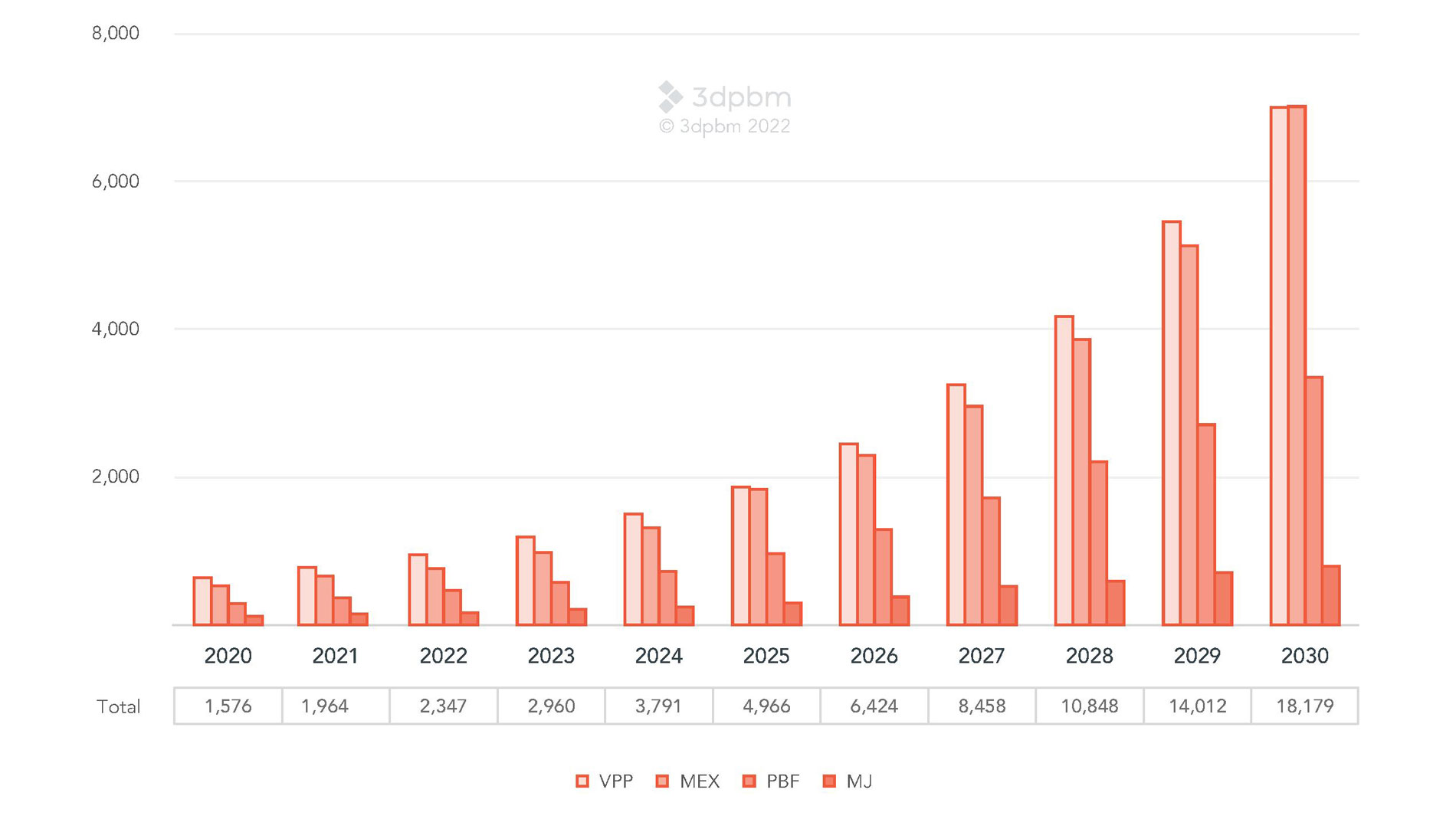 Complete hardware unit sales units and revenue data for each individual technology family (MEX, VPP, PBF, MJ), technology subsegment (e.g. laser PBF, thermal PBF) adoption verticals, geographic analysis and 10-year forecasts are available in the full report.

FURTHER INFORMATION:
Please reach out to 3dpbm Research at research@3dpbm.com to learn more.
Tags
Additive Manufacturing
Market reports and studies