16 May 2022
The new type of 3D silicone printing developed by Spectroplast AG has been music to quite a few ears.
This young Swiss company, whose customers include audiology customers all around the world, has written a compelling success story over the past four years – and several of its pages have featured Formnext.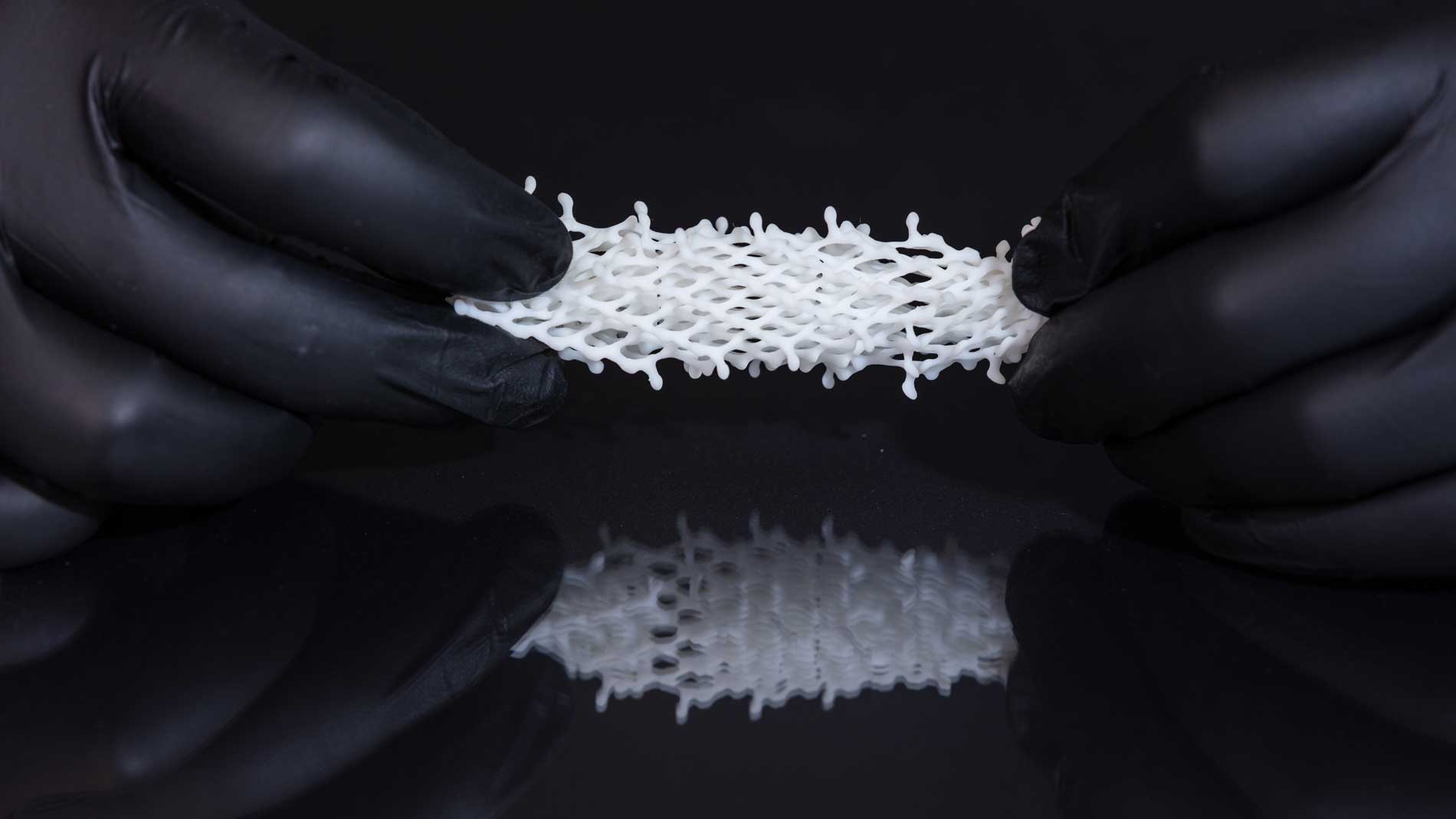 In 2019, just a year after it was founded as a spin-off of ETH Zürich, Spectroplast took home first prize in the Formnext Start-up Challenge. "That definitely gave us a boost. For one thing, it raised our profile," recalls founder and CEO Dr. Manuel Schaffner. "For another, being known as the winner of the challenge helped us gain the trust of our customers even more – they all know Formnext, after all."
When it attended Formnext 2019, Spectroplast had a grand total of three employees; today, it has 20. "Our staff numbers aren't the only thing that has really grown. We now have over a thousand customers across the globe," reports Schaffner, who's also proud of the fact that his company has brought its own 3D printer to market.
Spectroplast's customers mainly hail from the fields of audio, medicine, and consumer products. Its 3D-printed silicone components are built into things like headphones and hearing devices.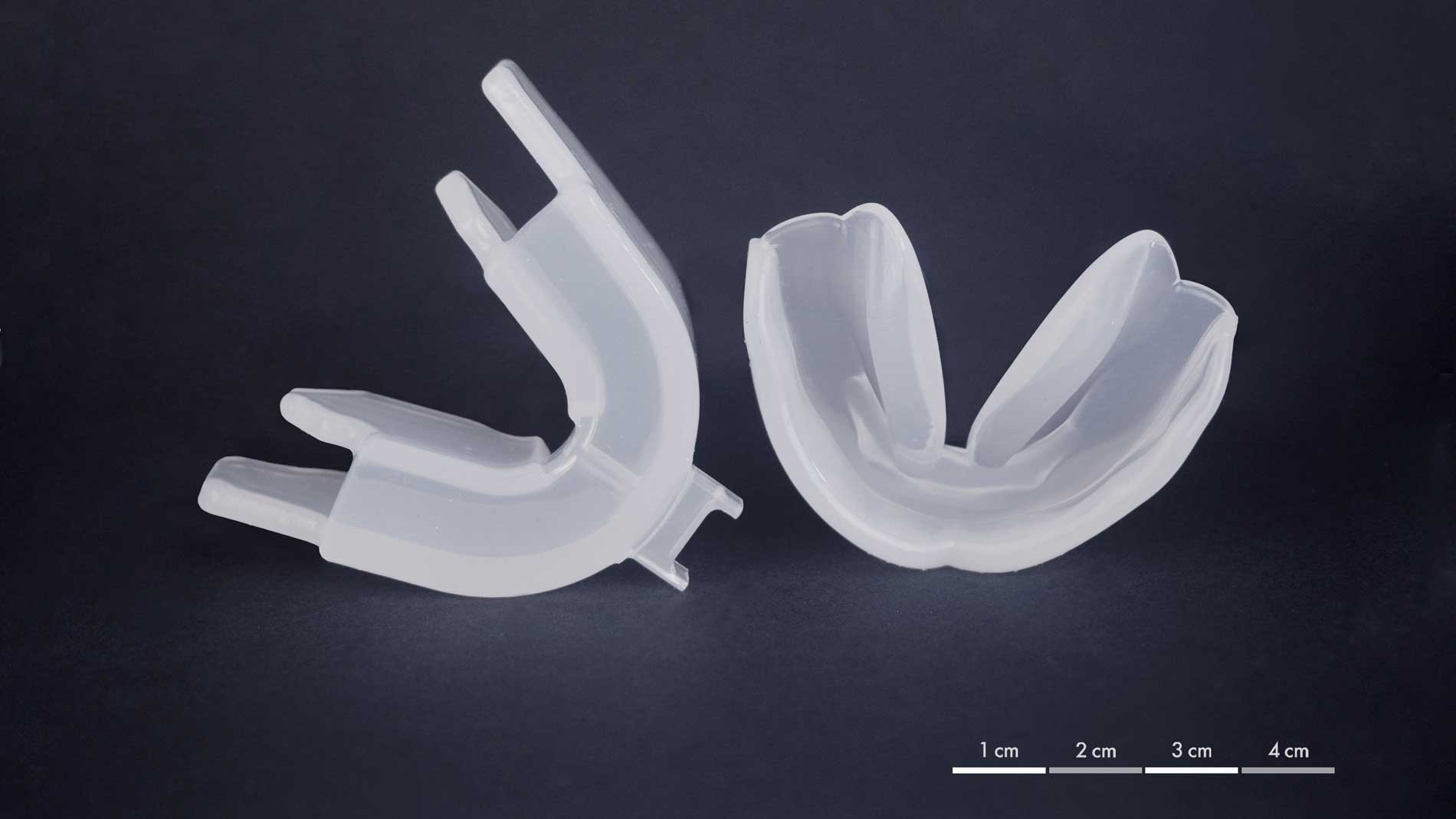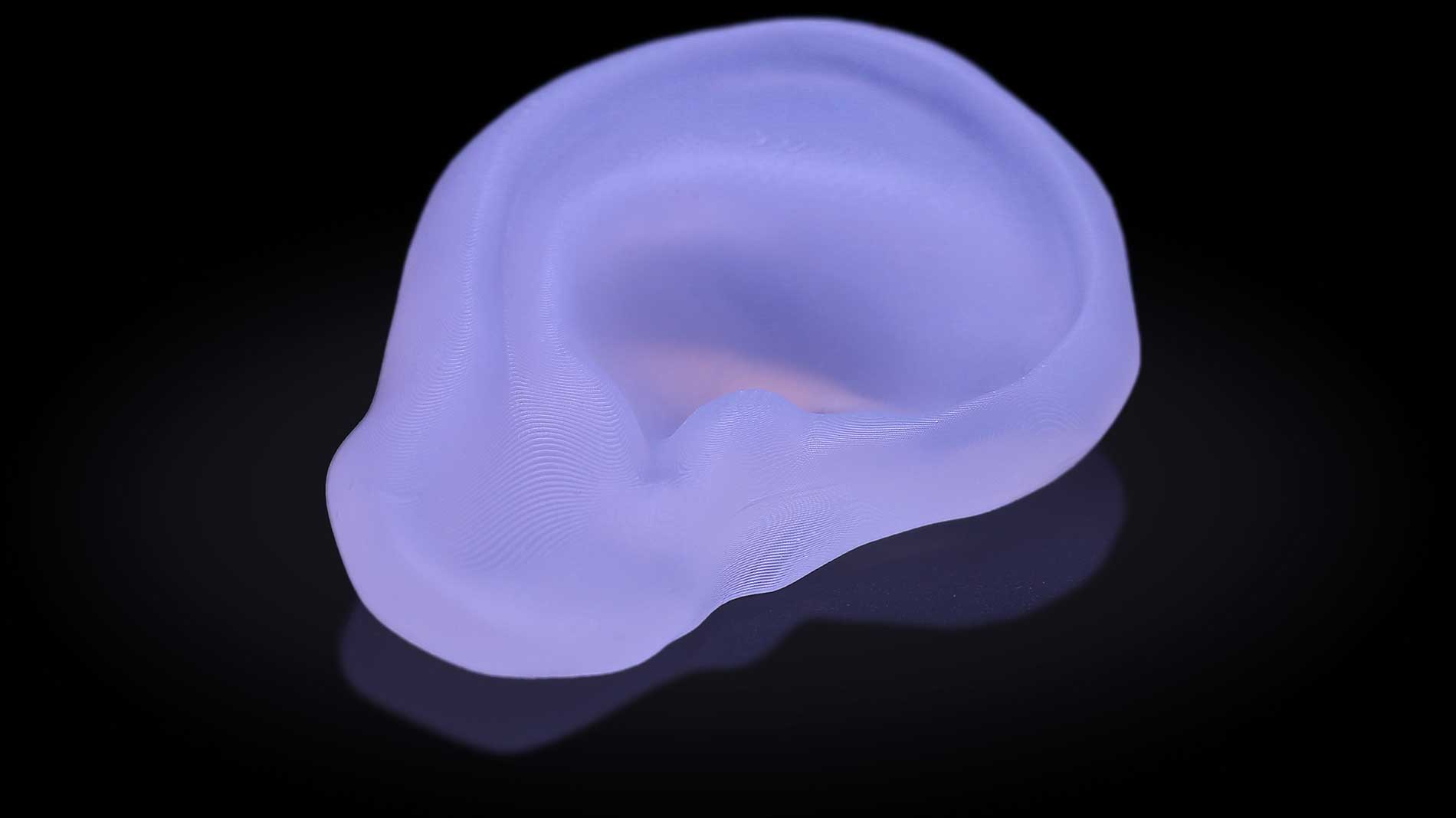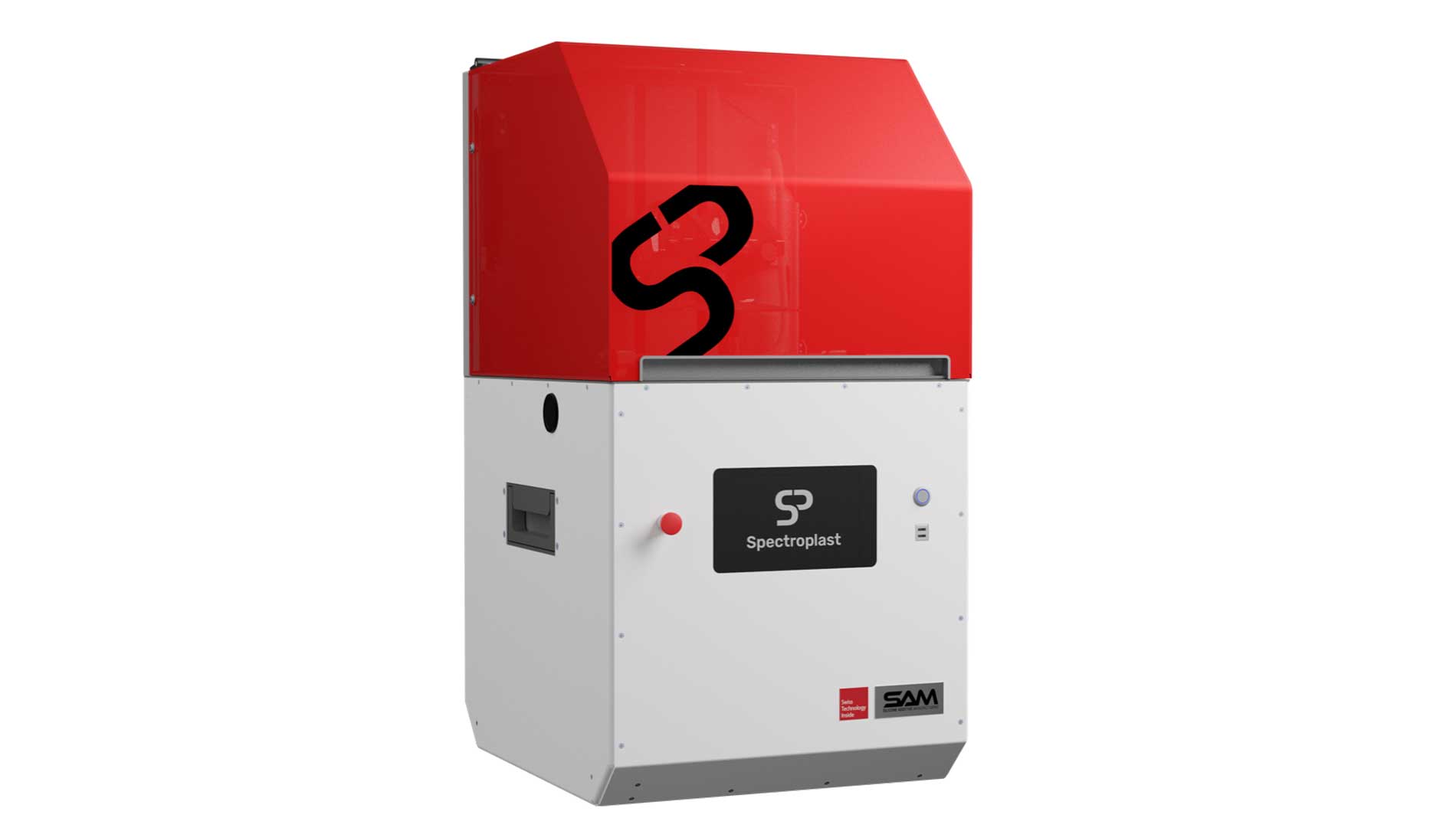 For Schaffner, Spectroplast owes part of its rise from start-up to international player to its biocompatible silicone, TrueSil, which the company offers in four different levels of hardness (20 A to 60 A). "We've revolutionized the industry with this material, and even after four years on the market, we're still the only provider capable of 3D-printing silicone with the same level of quality as injection molding." It was Schaffner who already had corresponding expertise upon founding Spectroplast. He had previously spent around four and a half years performing researching for this new material and developing suitable hardware for it while working toward his Ph.D. at ETH Zürich.
To quickly expand its customer base as a service provider, Spectroplast is working with many other leading service organizations in 3D printing. These firms offer the Spectroplast's services along with their own and pass the corresponding orders they receive on to the Swiss company.
Another key factor in Spectroplast's rapid growth was its first round of seed financing, which was handled by AM Ventures GmbH. Schaffner sees this as an important part of his company's success story – and it wasn't only the money that helped. "As a member of the AM Ventures 'family', we also benefited from a big network and market expertise you can't find anywhere else," he points out. Spectroplast was thus able to leverage synergies and customer contacts, among other advantages.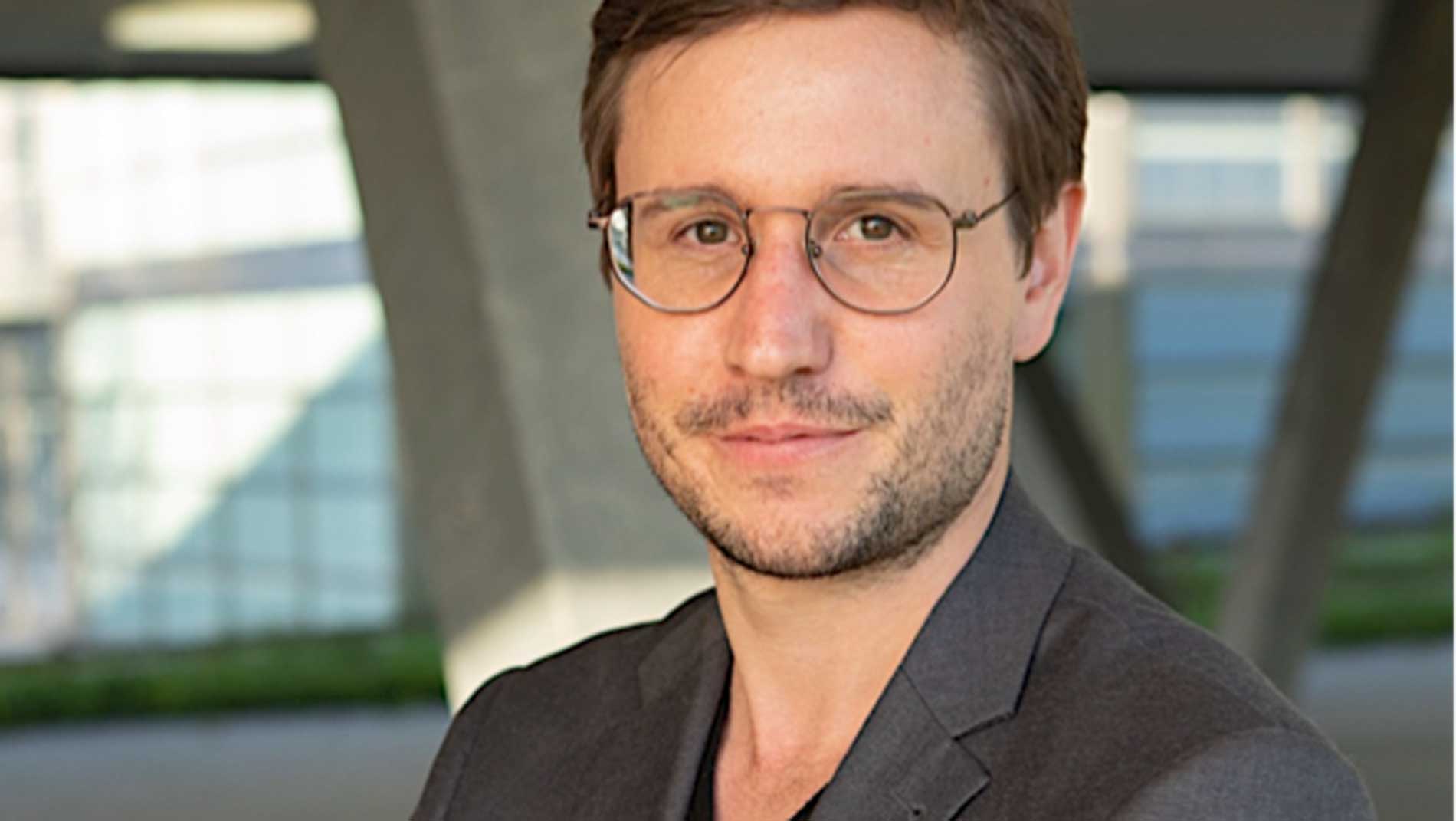 For the first few years, the company used its hardware only in its own lab, but continued making related advancements. The printers Spectroplast now offers enable its customers to accommodate the very short delivery times in the audiology industry, for example. "It's a sector that was one of the early adopters of Additive Manufacturing," Schaffner explains. "As a result, the companies in it have come to expect their deliveries in just a few days."
Meanwhile, the CEO and his team have set some ambitious goals for the future. They include having both its material and facilities in which it is produced certified in line with medical criteria. "We'll definitely be launching some more hardware, as well," Schaffner reveals
FURTHER INFORMATIONEN:
Learn more about Formnext Start-up Challenge at formnext.com/startup.
Tags
Additive Manufacturing
Medical technology