1 November 2022
With its "Olive" project, Spanish company Smart Materials 3D has focused on developing plastics in the form of environmentally friendly pellets and filaments for 3D printing. These materials integrate organic waste from olive cultivation into biodegradable polymer matrices.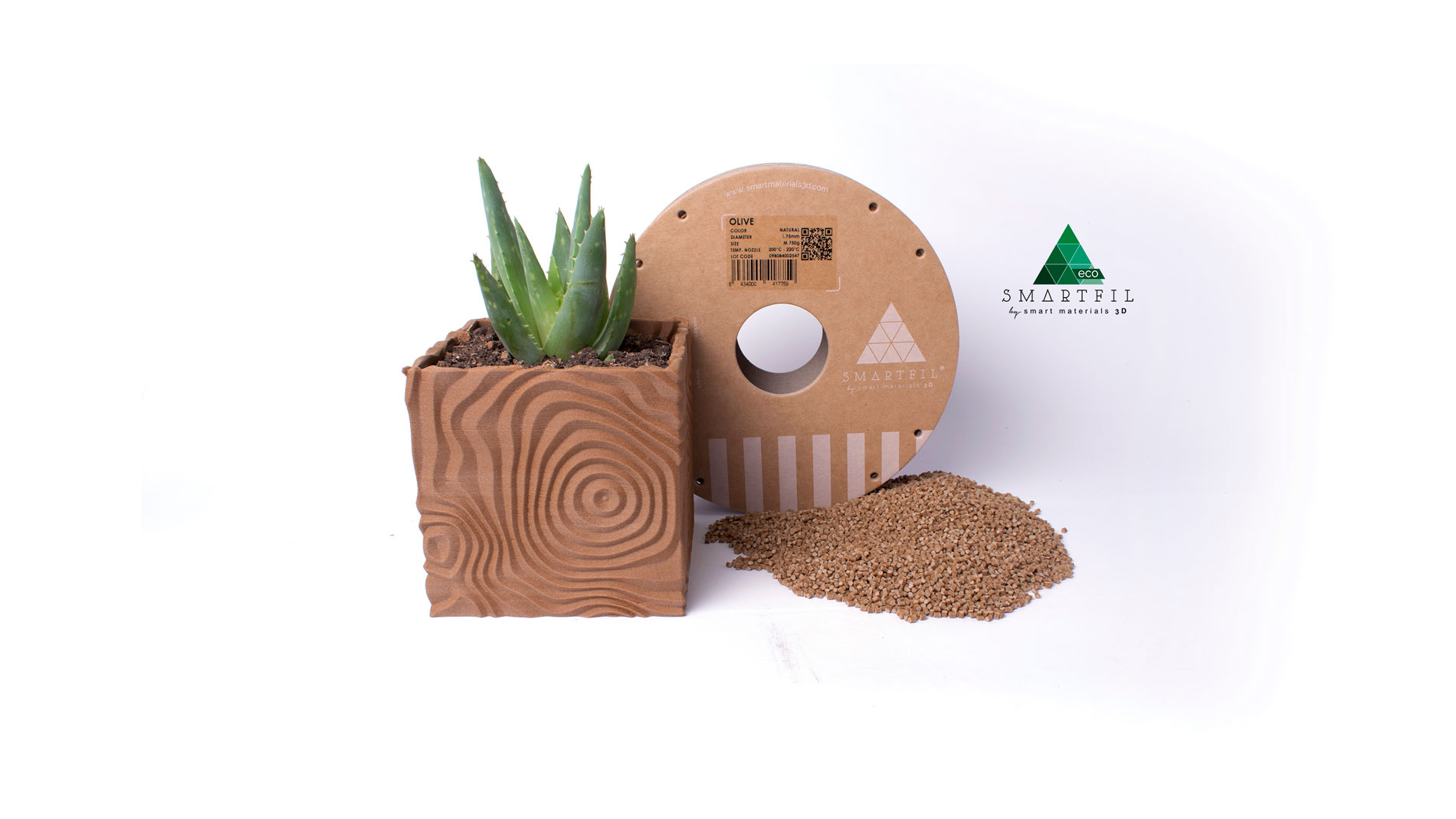 Compounding is about improving various material properties by modifying the polymer components. Industrial or agricultural waste is used in the process. According to the Spanish company, biopolymers currently account for 1 percent of plastics produced worldwide, but show annual growth rates of 20 to 30 percent. In the long term, this could make them a real alternative to the usual plastic made from petroleum derivatives.
As a raw material for its olive filaments, Smart Materials 3D uses polylactic acid (PLA), which is obtained by fermenting sugars of plant origin. The waste comes from olive production in the province of Jaén, which is the largest olive producer in the entire region of Andalusia (Spain), with more than 630,000 hectares under cultivation. In the production of olive oil, the by-product is the olive pit, which is usually thrown away, burned or used as fuel for heating.
Due to the enormous amount of olive pits in the province of Jaén alone, Smart Materials 3D sees great potential in this resource for the production of filaments and pellets. In this context, the kernels provide more dimensional stability and improve mechanical properties, durability and biodegradability.
In addition to olive pits, the Spanish company, which says it is one of the largest filament manufacturers in Spain, also uses other organic by-products such as oysters, wood, cork, coffee or rice to develop customized materials for 3D printing. Carbon fibers, graphite, ceramic fibers, glass as well as metallic fillers and polymer fibers can also be integrated to make the material more durable and processable.
Smart Materials 3D at Formnext 2022:
Hall 12.1, Booth G19
Tags
Materials
Additive Manufacturing
Formnext News
Sustainability