16 May 2022
Formnext started off the trade fair year with a very strong response from its exhibitors. By the end of April, some 500 companies had already registered for the 2022 event, representing an increase of 74 percent compared to the same time last year. Meanwhile, the 50,000 square meters that have been booked for Formnext 2022 have already blown past the amount of gross exhibition space reserved in 2021 by more than 30 percent. Formnext will also have plenty of international character once again this year, with 56 percent of its exhibitors coming from outside of Germany.
Those that have already signed up represent a who's-who of the global AM industry, including 3D Systems, ACAM, Additive Industries, AddUp, Arburg, BigRep, Carbon, Chiron Group, Desktop Metal, DMG Mori, DyeMansion, EOS, 3D Tech, Farsoon, GE Additive, GF Machining Solutions, GKN, Hage 3D, HP, Keyence, Lincotek, Lithoz, Markforged, Materialise, Oerlikon, Prima Additive, Renishaw, Roboze, Shining 3D, Sinterit, Sisma, SLM Solutions, Stratasys, Trumpf, Voxeljet, Xjet, and Xerox.
In addition, numerous young and innovative companies will be showing off products and services all along the process chain alongside established corporations that have developed special solutions for Additive Manufacturing. These companies include the likes of BASF, Bosch, Covestro, Evonik, Hexagon, Höganäs, Ingersoll, Sandvik, SMS Group, and Voestalpine.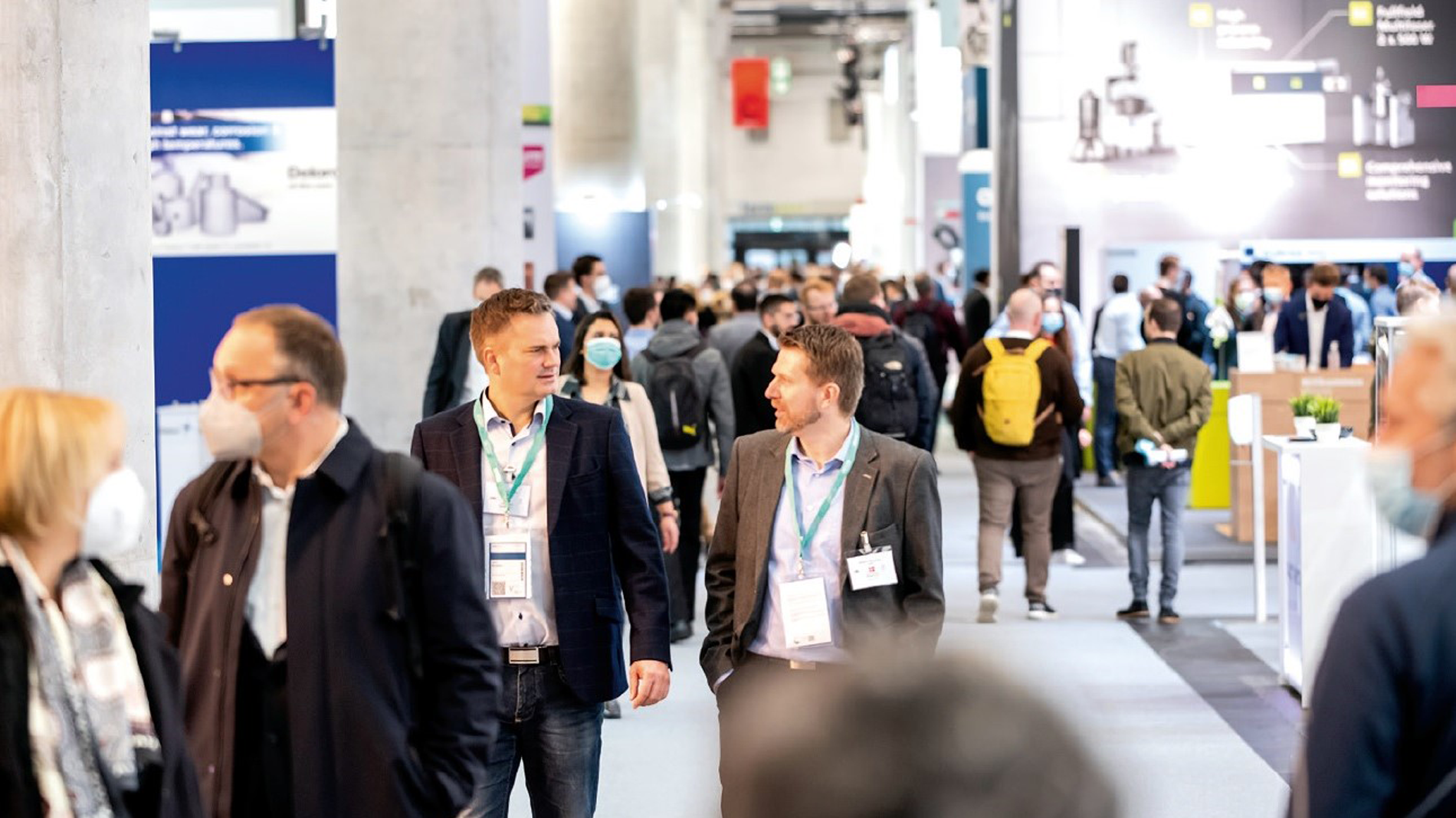 "After a difficult 2020, the overall AM market has returned to its usual very positive development," says Sascha F. Wenzler, Vice President for Formnext at event organizer Mesago Messe Frankfurt GmbH. "That makes it all the more important for companies from all over the world to present their new business ideas and innovations and discuss them in person with an international audience of experts."
This year's partner country: France
Formnext's most important countries in terms of its participants are the United States (14.3 percent of international exhibitors); the United Kingdom and Italy (both 8.4 percent); the Netherlands and France (both 7.7 percent); and Spain, Poland, Austria, and China.
With the support of a prominent AM community that includes both globally established companies and highly innovative start-ups, France – the trade fair's partner country this year – is set to lend Formnext 2022 its own special flair. This will also be reflected in the surrounding program and other adjacent events. Among other highlights, a partner country event is to be held in advance of Formnext in Grenoble in cooperation with the organizations CIMES and Polymerès on 22 September 2022.
Exhibition halls with excellent air circulation
Even though most of the measures implemented to combat COVID-19 are no longer required, Formnext and Messe Frankfurt are continuing to make the health of exhibitors, attendees, and employees a top priority. To that end, a study was conducted to examine the content and hygienic quality of the ambient air in typical exhibition halls. In the second half of 2021, corresponding measurements were taken at Formnext and two other events.
"We now have the results of the study, and they show that all the halls analyzed were well ventilated at all three events; no local accumulations of aerosols were detected," reports Uwe Behm, executive board member at Messe Frankfurt. "There were only slight differences in the concentrations of CO2 in the outgoing air and the individual locations where measurements were taken, which means the mixing ventilation was almost ideal."

CO2 concentration was chosen as the indicator of air contamination because people exhale CO2 in the same way as aerosols, which took on importance as potential carriers of COVID-19 during the pandemic. "You want to make sure that the CO2 level doesn't exceed 1,000 parts per million," Behm explains. "Ambient air with more than 2,000 ppm is considered unacceptable in terms of hygiene." All the measured levels of CO2 concentration were continually and significantly below 1,000 ppm. In fact, some of the measurements came in at just over 400 ppm, which is close to the quality of outdoor air.
Tags