by Thomas Masuch - 17 September 2021
The industrial group Prima Industrie has launched the start-up Prima Additive, a dynamic manufacturer of metal AM systems

On the facade at the entrance to the company's new headquarters in the north of Turin, orange rays point to the core of Prima Industrie. The publicly traded group, which has around 1,800 employees and annual sales of around €450 million, specializes in laser technology and has been building machines for sheet metal and metalworking on this basis for four decades. Given its technological background, it was really only a matter of time before Prima Industrie got into Additive Manufacturing, as well.
The group has already brought numerous series to market in additive metal manufacturing through its young Prima Additive division. Five of them are designed for selective laser melting (SLM), and four other machine types are based on direct energy deposition (DED). An impressive portfolio, considering that Prima Additive was only launched in 2018. Part of the reason why the division is capable of such rapid development has to do with how it can utilize the basic framework of Prima Industrie's welding and laser cutting systems (including machine structures and control systems) when designing its AM systems.
Working competitively
"Additive is competitive" – that's the slogan emblazoned across the backs of the employees in Prima Industrie's production facility. Paolo Calefati, head of Additive Manufacturing and innovation at the company, explains these T-shirts in more detail: "Our goal isn't necessarily to develop the most beautiful technology, but the one that allows our customers to work most competitively." For Calefati, who has been with Prima Industrie for 12 years and played a key role in setting up its AM division, it's also important to work side-by-side with customers as a reliable and fair industrial partner that doesn't make unrealistic promises. "Unfortunately, the market is already quite full of people whose expectations have been shattered. We don't want to have any part in that," Calefati affirms. To that end, Prima Additive also wants to leverage the experience and networks of its parent company. "We know exactly what's important in the automotive, tool-making, and aviation industries," Calefati continues. "One of the keys for a machine supplier, for example, is a fair concept for service and after-sales."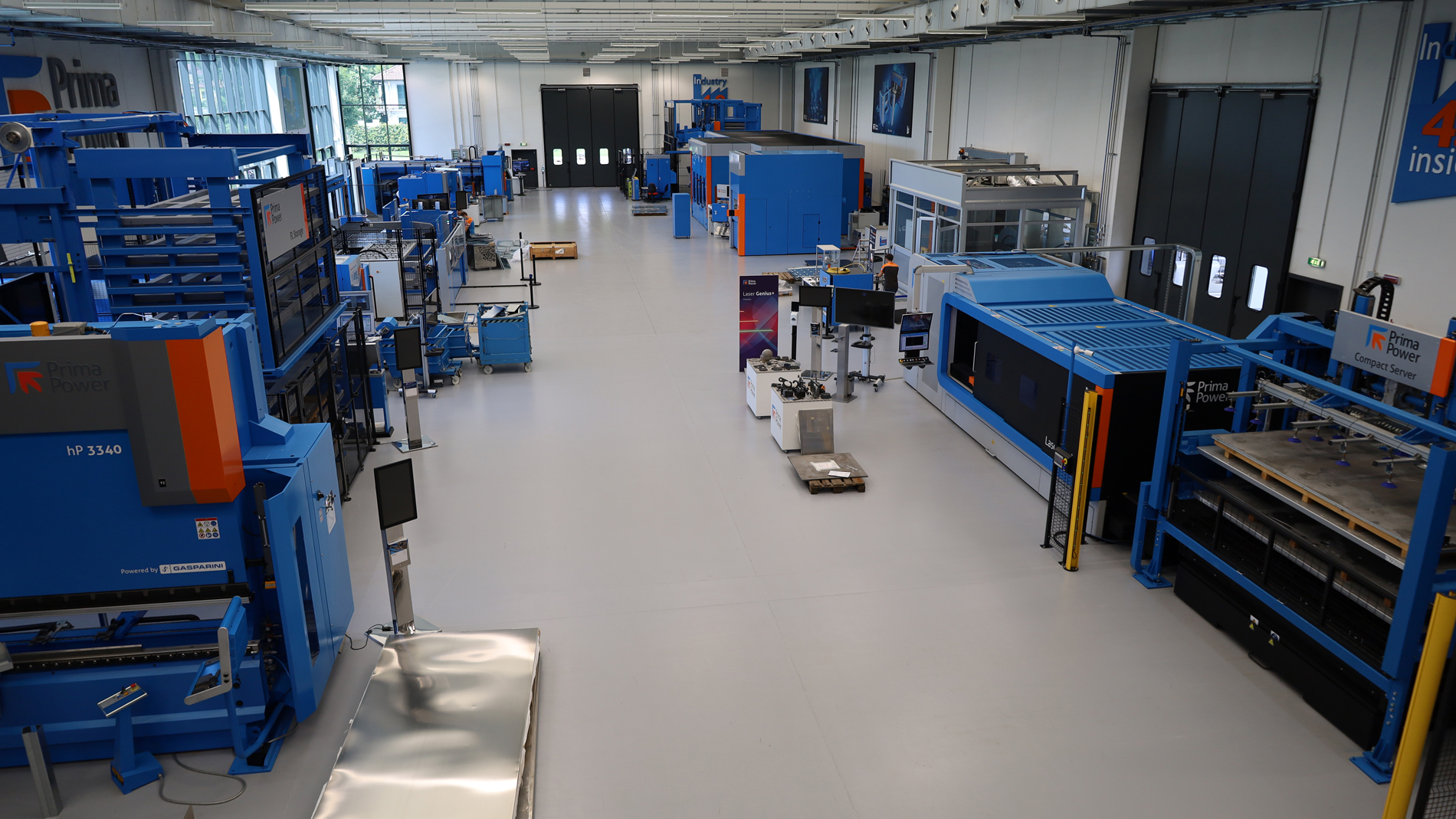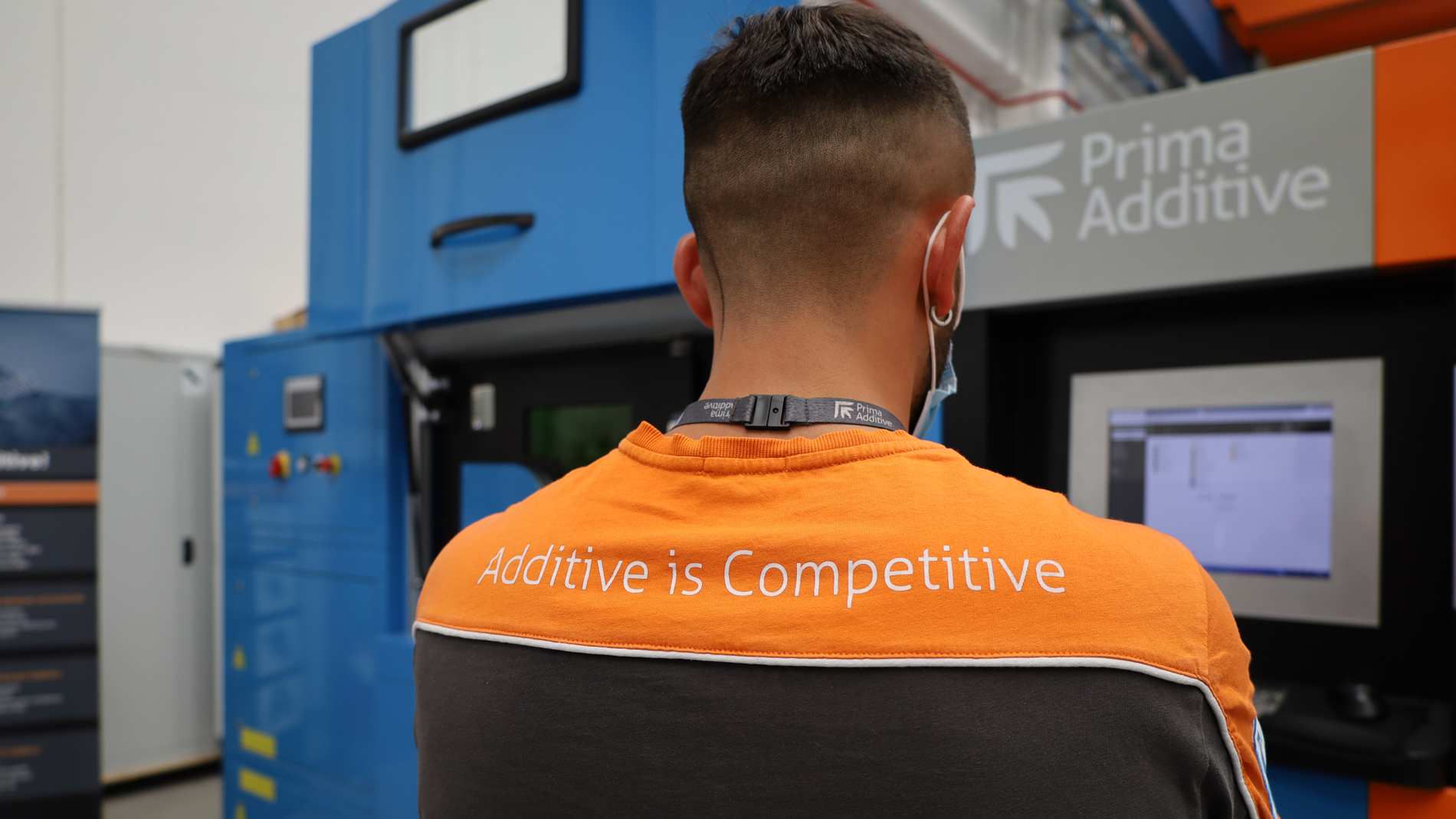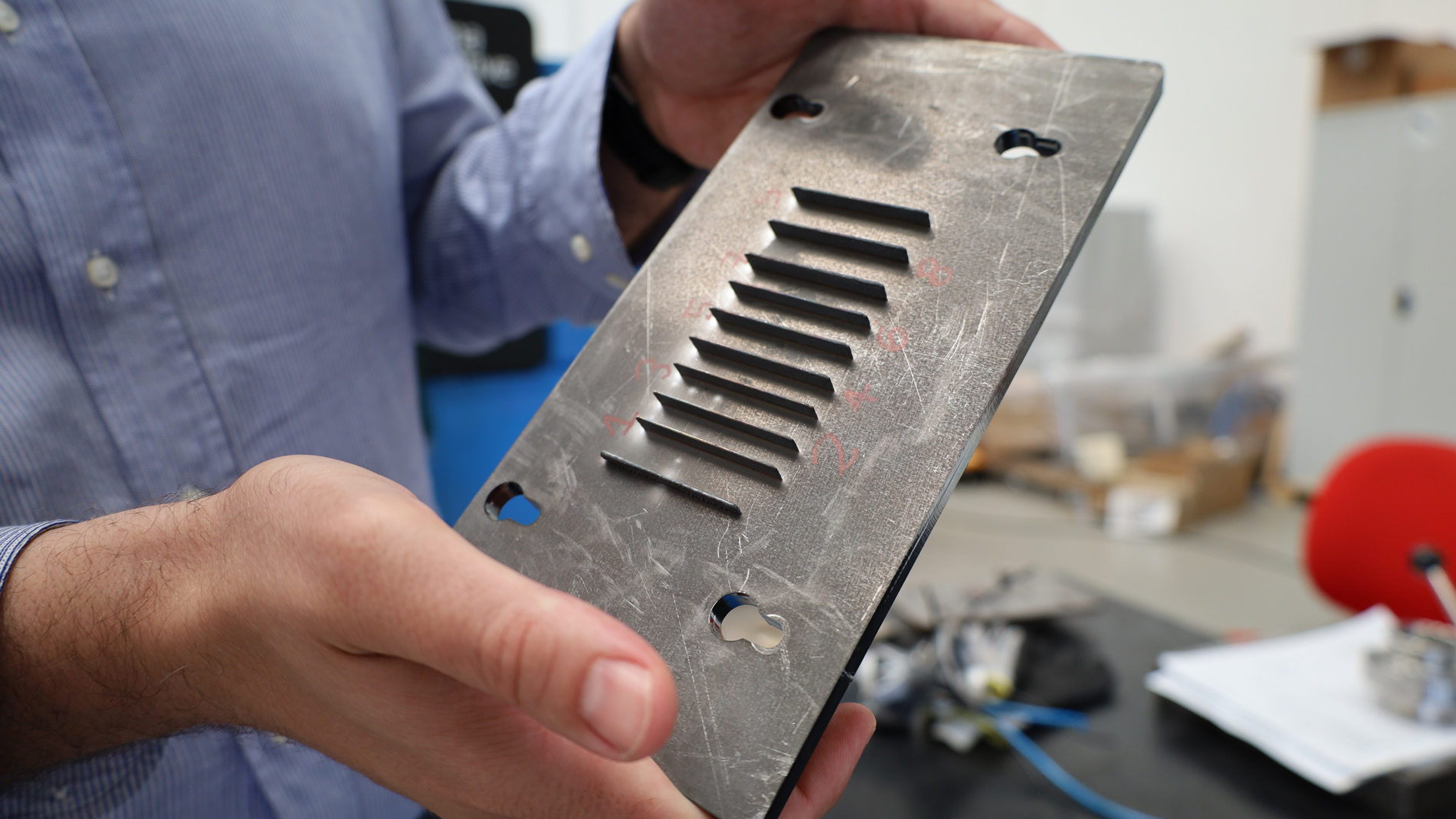 Application-based development
This strategy seems to be resonating well with the market: Since unveiling its first product about two years ago, Prima Additive has sold about 50 AM systems – most of them powder-bed machines, according to Calefati. Its customers have mostly been research institutions, but have also included industrial companies. In the future, Calefati wants to grow further through internationalization because the "market in Italy is relatively small in this area."
Despite these burgeoning sales, product development remains a priority at Prima Additive, which is advancing its related efforts based primarily on concrete applications. "We don't just develop based on interesting ideas; we listen carefully to the market," Calefati explains.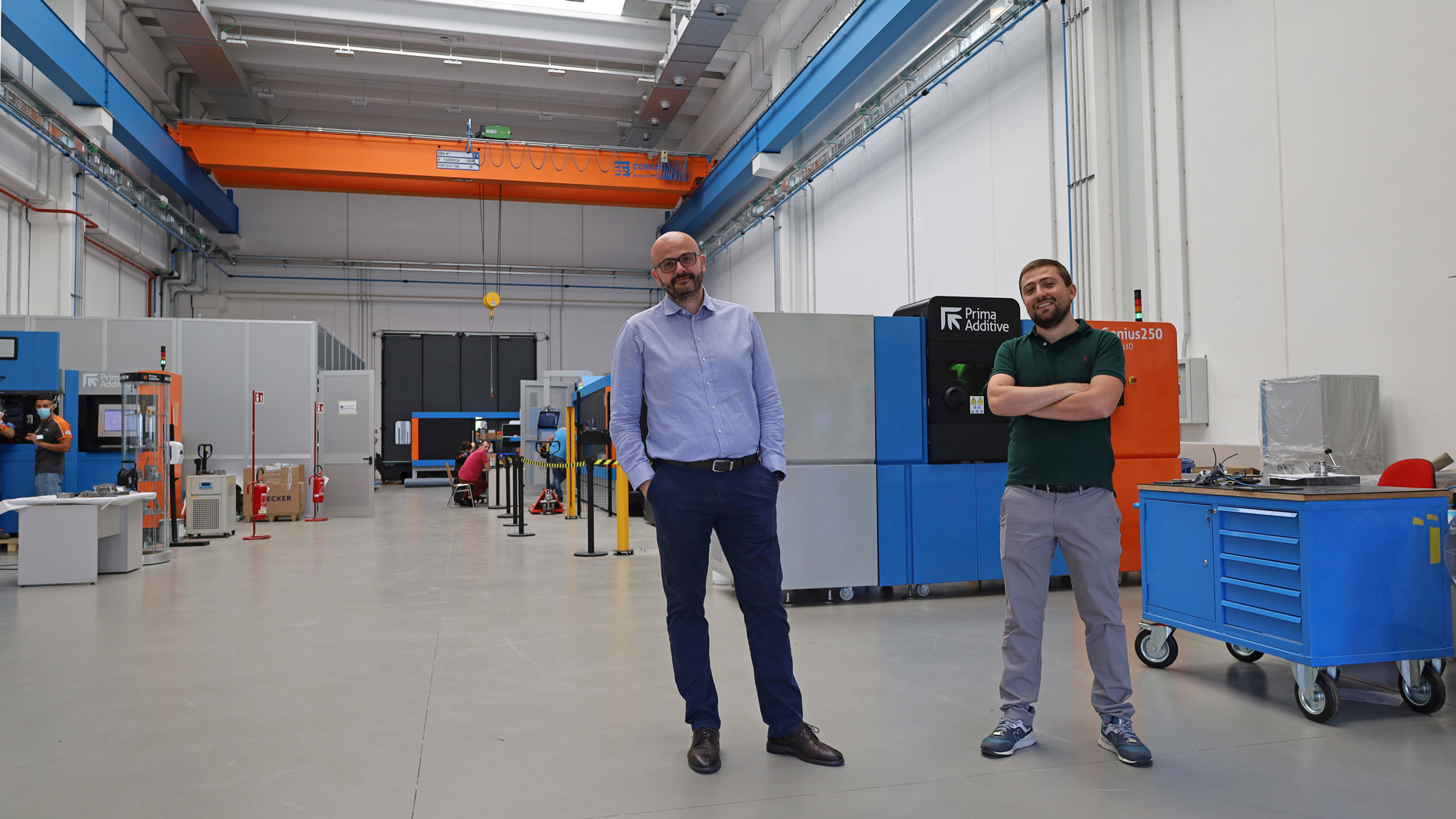 One thing Prima Additive is doing in response to what it's hearing is strive for more automation. Surprisingly, however, the aim is not necessarily higher quantities or lower part costs. On the one hand, Calefati says, the machines from other areas of Prima Industrie are significantly more automated than its AM systems, and Prima Additive simply has to catch up. The engineer also wants to make it easier for industrial companies to implement AM. "There are many companies that don't use AM at all, or only to a limited extent, because the equipment requires a high level of expertise and the right employees aren't always there," he points out. In some cases, he adds, every employee has also developed his or her own production recipe, which makes it even more difficult to produce reliable, consistent results. "Automation can significantly reduce these problems because not as much expertise is needed to operate machines," Calefati says. Companies thus become less dependent on operator know-how.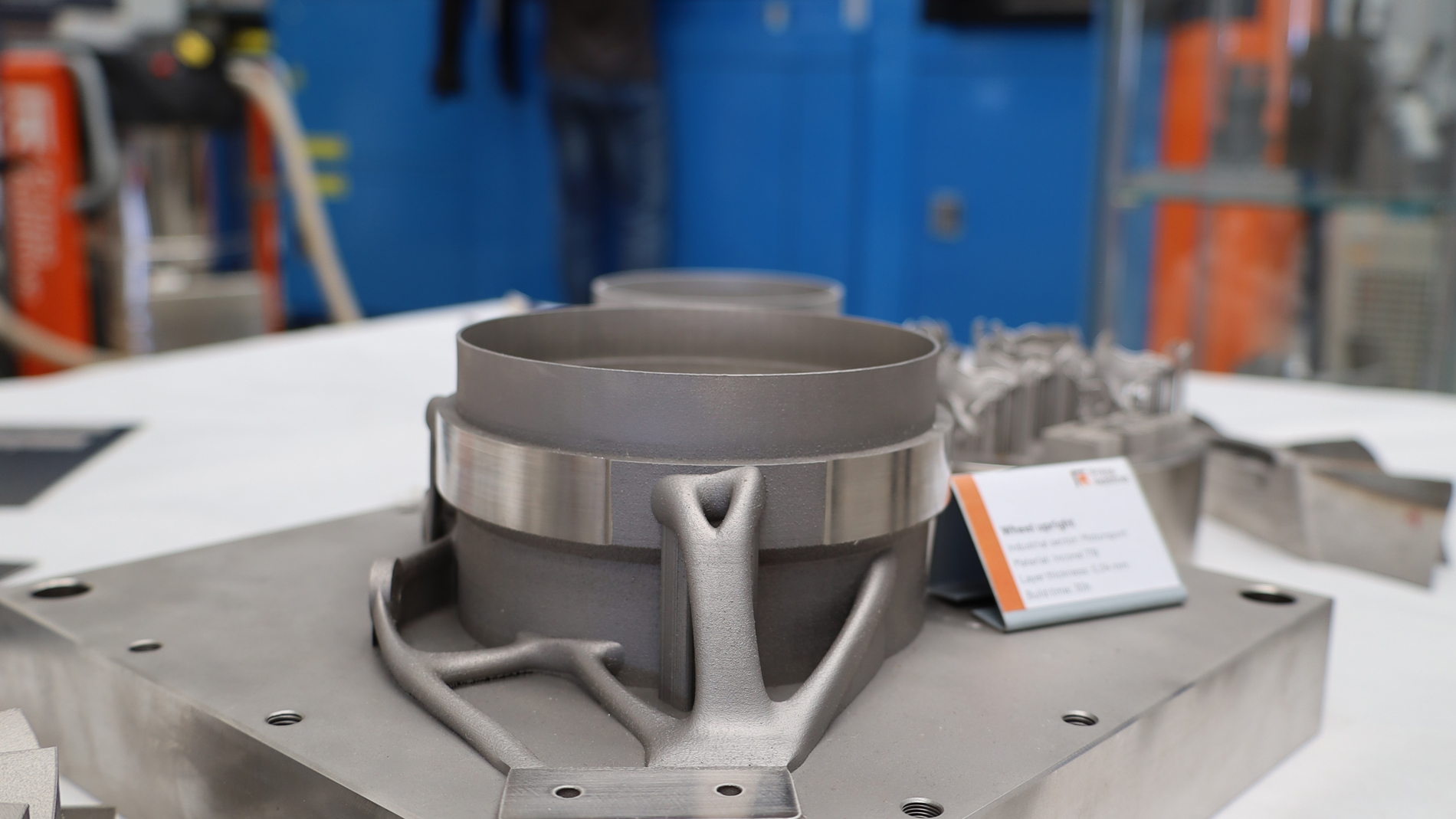 More autonomy for AM
Meanwhile, Prima Industrie is planning to make its AM division even more autonomous. Before the end of this year, the division is set to become the independent company Prima Additive S.p.a., with the Prima group as its main shareholder. In addition to designing and building AM machines, the new company intends to develop new technologies, especially in the AM sector. A corresponding cooperation has already been established with the Turin-based 3D New Technologies, which was founded in 2015 – by a certain Paolo Calefati and three other people. Besides acting as an incubator, Prima Industrie invested in the start-up to drive its further development. "With 3D New Technologies, we're developing new powder bed machines along with completely new technologies for Additive Manufacturing," Calefati reveals.
At a newly built complex framed by nearby Alpine peaks that rise over 3,000 meters high to the north and west, the Prima group has reserved a dedicated production hall for additive activities, underlining the importance it attaches to this area. Prima's additive offerings can also be found alongside numerous sheet metal working machines in its spacious showroom, which could comfortably house a medium-sized company.
Focusing on new developments
The additive production hall also demonstrates how product development is as crucial for Prima as Calefati describes. In addition to machine assembly operations, two powder bed machines used for test series are located there. Hidden a little further back is the prototype of a new DED machine for which Prima has developed a new application head. "We want to present it as a world premiere at Formnext in November," says a delighted Daniele Grosso, who handles Prima Additive's marketing efforts.
In an area of the hall that visitors normally aren't allowed to see, several technicians are working on another prototype that is still strictly under lock and key. The contraption's raw metal look and the open cables and connections reveal its early stage of development. Calefati, however, is already convinced that this machine – which is likely to be unveiled next year, along with automation and a new type of powder bed technology – represents an impressive technological leap. "With it, we're going to eclipse the previous production speeds of conventional powder bed machines at a significantly lower cost of labor," he claims.


Tags