16 May 2022
After the COVID-related difficulties of 2020, the AM sector is now back on track and growing as strongly as it had in previous years. The analyses performed for Wohlers Report 2022 have the industry expanding by 19.5 percent in 2021, while the Ampower Report 2022 estimates 16 percent growth.
"As expected, the industry has returned to a period of advancement and investment," said Terry Wohlers, head of advisory services and market intelligence at Wohlers Associates, powered by ASTM International. "This expansion cuts across aerospace, healthcare, automotive, consumer products, energy, and other sectors."
This was a significant improvement on 2020, when the global AM industry grew by 7.5 percent according to Wohlers Report. Polymer powders in particular enjoyed a real boom, expanding by 43.3 percent in 2021. "These powders have thus overtaken photopolymers as the most commonly used AM material," Wohlers Report states. "As the technology and industry mature, a growing number of companies are using AM for custom products and series production."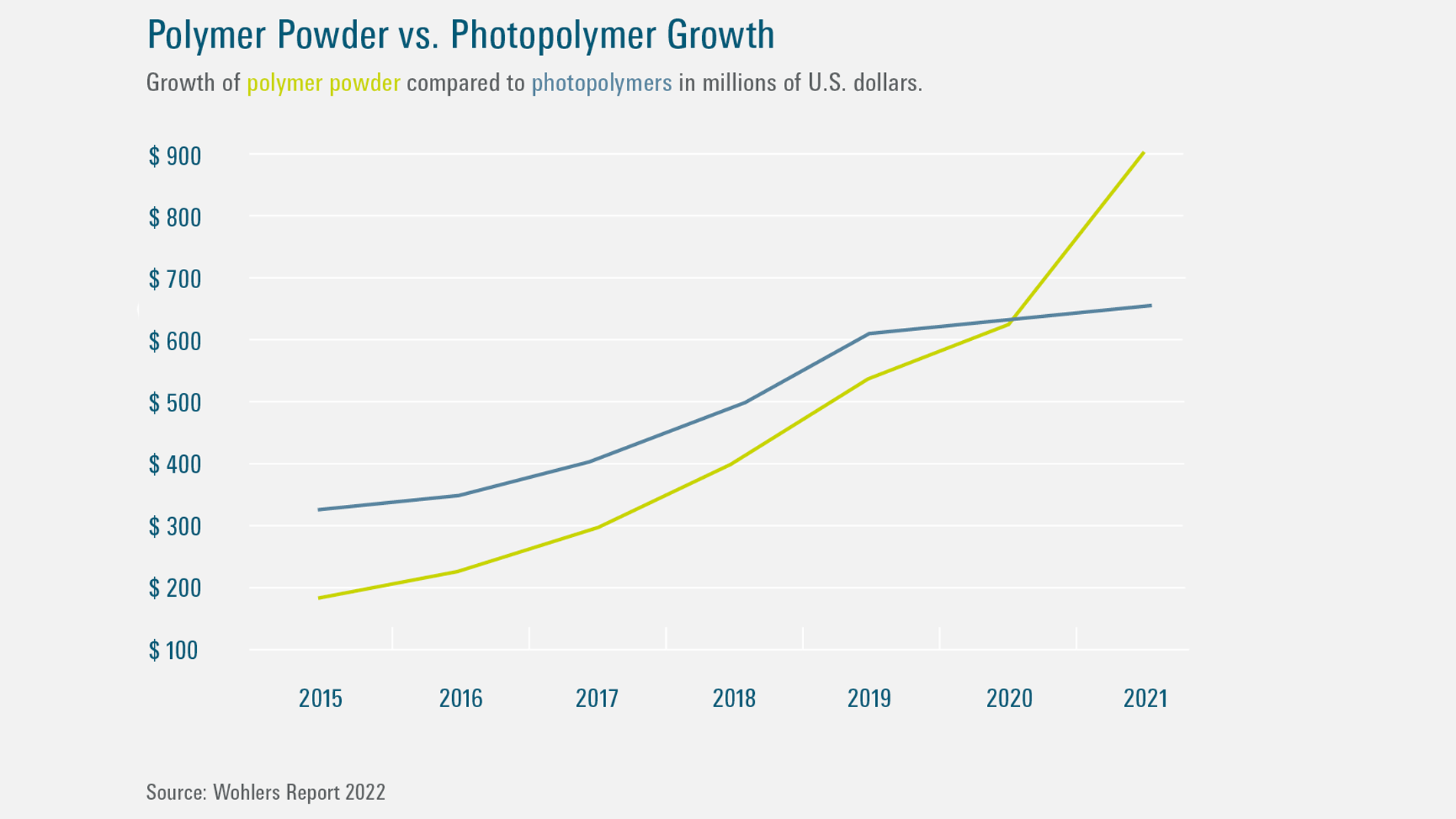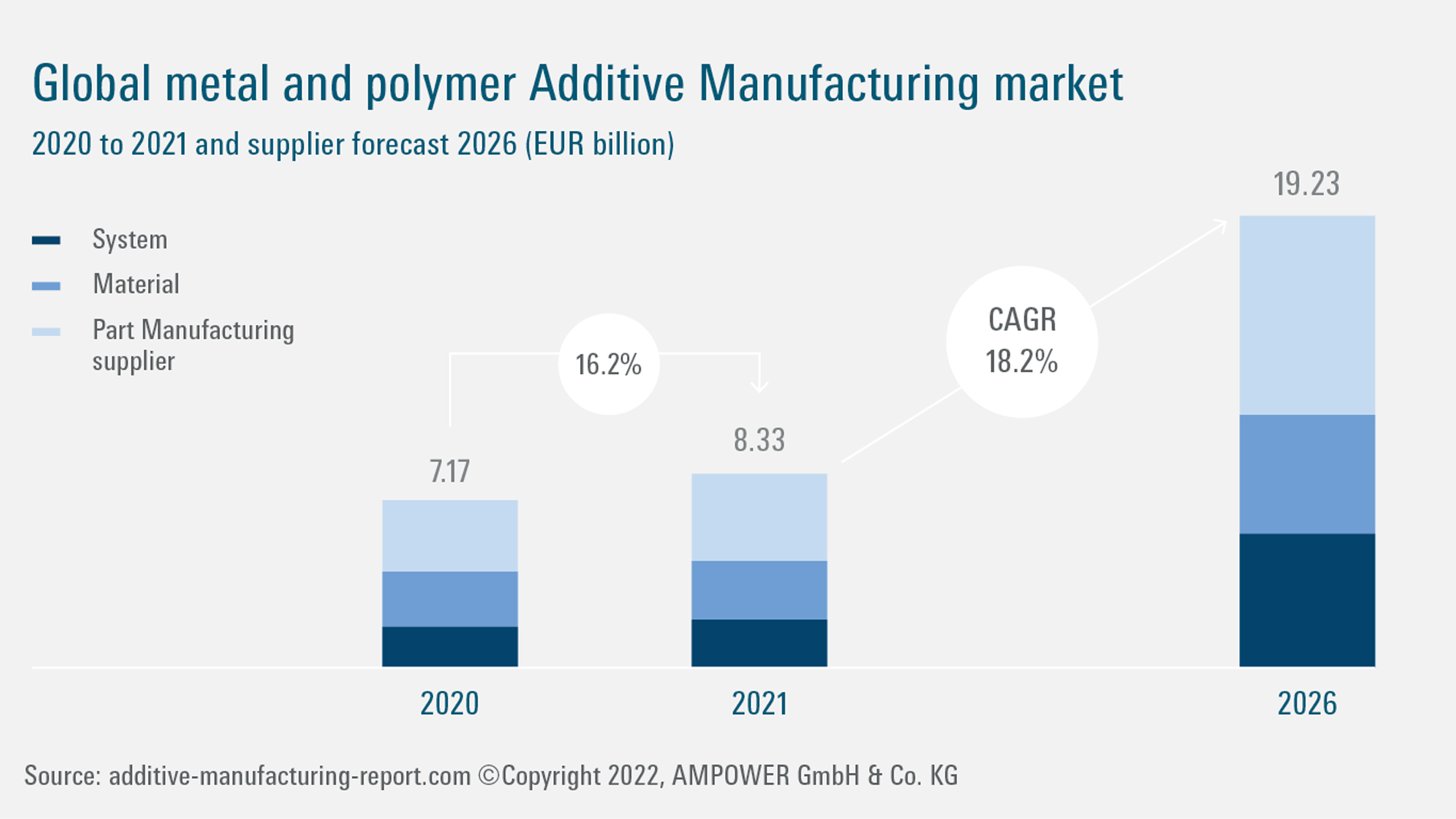 "New technologies grow faster"
Meanwhile, the Hamburg-based consultancy Ampower was already observing a rebound in incoming orders all along the value chain just before 2020 came to a close. The printer facilities of part manufacturers were back to run at full capacity after a desolate year and supplier were able to make up the lost business in the first year of the pandemic. This upward trend continued well into 2021, despite the continuous economic challenges existing all around the world. The only downer: Ongoing supply chain disruptions prevented an even stronger growth. However, the system suppliers faced with increasing demand suffered from shortages of certain critical parts and the lead times of some machines increased significantly.
Ampower now projects that the volume of the worldwide AM industry will grow from €8.33 billion at present to €19.23 billion by 2026. The key drivers of this expansion will include the variety and perspectives offered by innovative AM technologies, some of which are still in their nascency. "Today, powder bed fusion machines make the majority of sales but in the coming 5-10 years, new technologies are growing at a faster pace, promising significant productivity increases", explains Dr. Maximilian Munsch, Co-Author of the Report and Managing Partner of Ampower. According to Timo Führer, Polymer Expert at Ampower, polymer shows "significant productivity increases in new disruptive liquid and powder AM technologies. This has the potential to bring the technology to mass products across industries in the next decade. This development will not only push consumer goods but open the door for upcoming applications with high volume potential."
FURTHER INFORMATION:
wohlersassociates.com
Tags
Market reports and studies