1 November 2022
With the development of its NetShape robots, Rivelin aims to provide a rapid solution for the post-processing of additive-fabricated metal parts and components. After all, in many metal AM applications, post-processing accounts for more than 30% of the unit cost per part and often requires manual intervention that leads to variations in quality from part to part, according to Rivelin.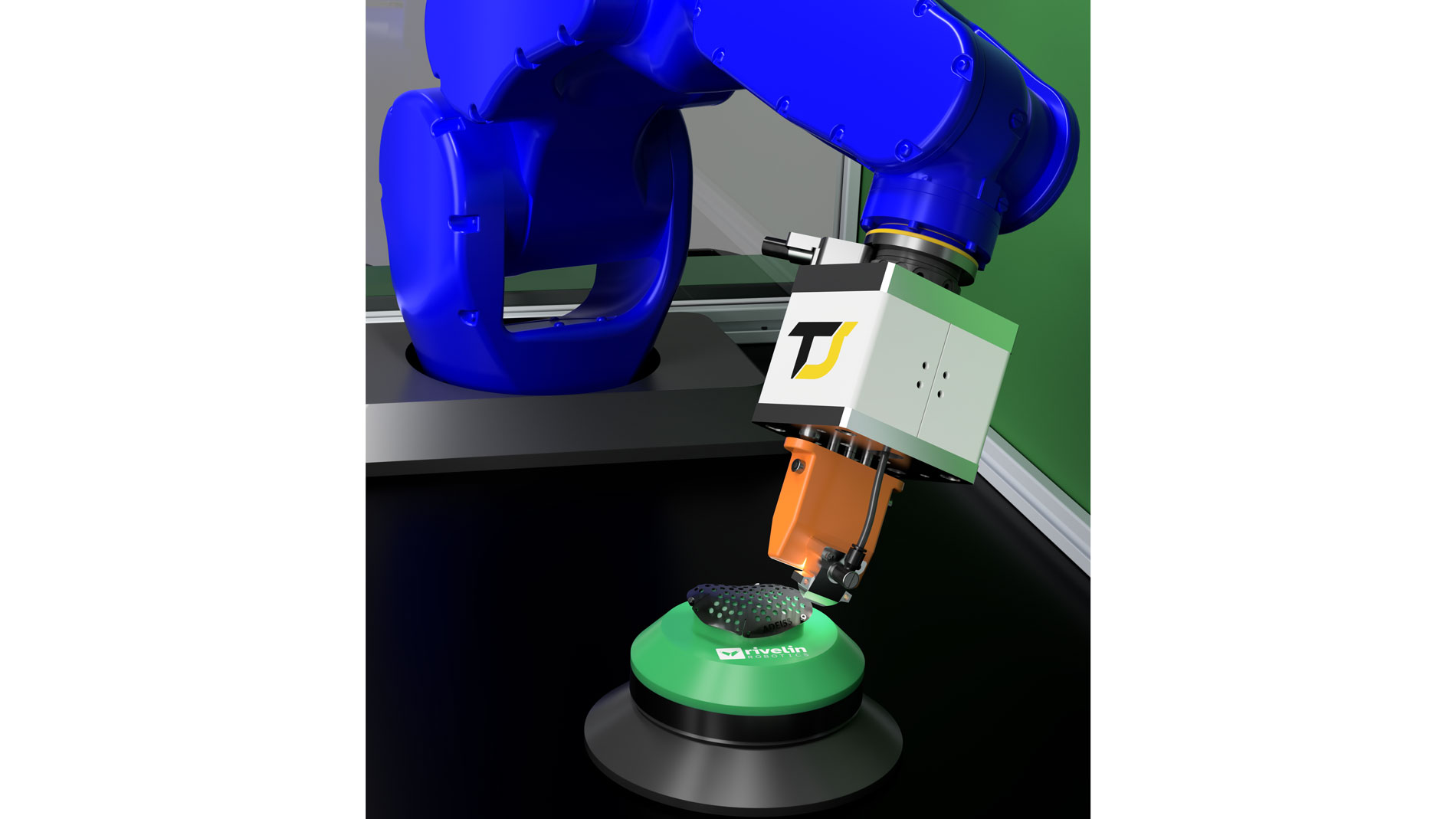 At Formnext, the company is making its first appearance in front of the international AM world, showcasing its NetShape robot, an automated solution for metal support removal and targeted finishing. Driven by its proprietary NetShape control software, both machine learning and traditional deterministic control theory are used. With the NetShape robot, Rivelin promises a 90% reduction in errors and a 10-fold reduction in operating costs.
The company is also showcasing its electrochemical jet machining technology with co-exhibitor TextureJet. 
Rivelin at Formnext 2022:
Hall 12.0, Booth B41
Tags
Additive Manufacturing
Formnext News