3 Septemper 2023
The United Arab Emirates is seeing a huge boom in 3D printing. For proof, look no further than Al Seer Marine, where the world's largest composite 3D-printing facility was recently built.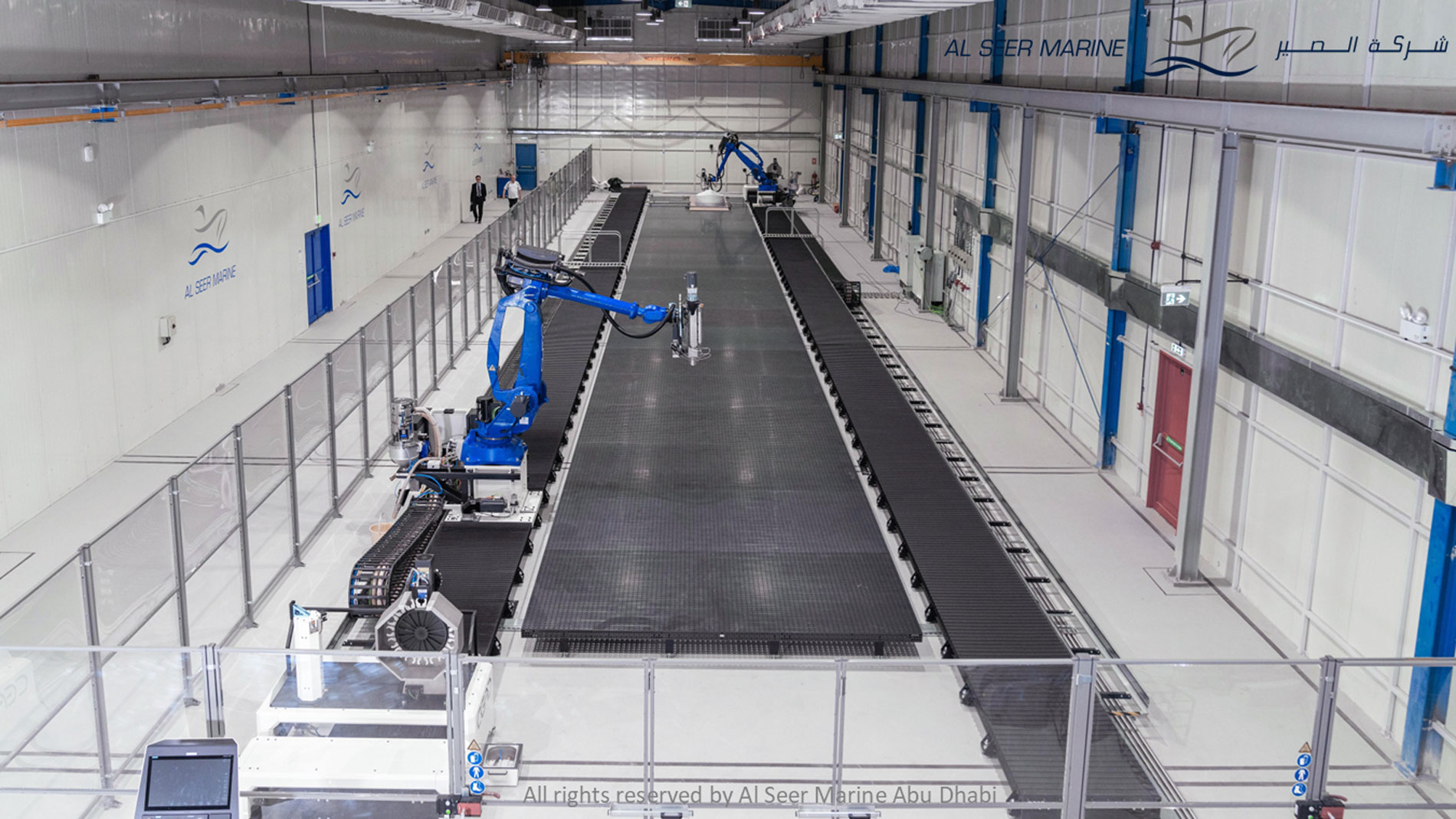 The pride of the new production hall at Al Seer Marine is a 40-meter 3D-printing facility the company says is the world's largest setup of its kind. It is designed to build boats using mainly composite materials and additive manufacturing technology.
Based in Abu Dhabi, Al Seer Marine originally planned to utilize this 3D-printing machinery in printing molds for boat construction. "Then we decided to produce entire boats using the 3D printers," explains the head of innovation and capability development, who was in charge of building up the company's additive production line.
Al Seer Marine has already 3D-printed an entire boat at the facility: the Hydra, which will soon be used as an autonomous surveillance vessel. Among other aspects, the company is still determining which material will offer the necessary consistency over long periods of exposure to salt water and high temperatures. It is also developing an environmentally friendly coating for this purpose.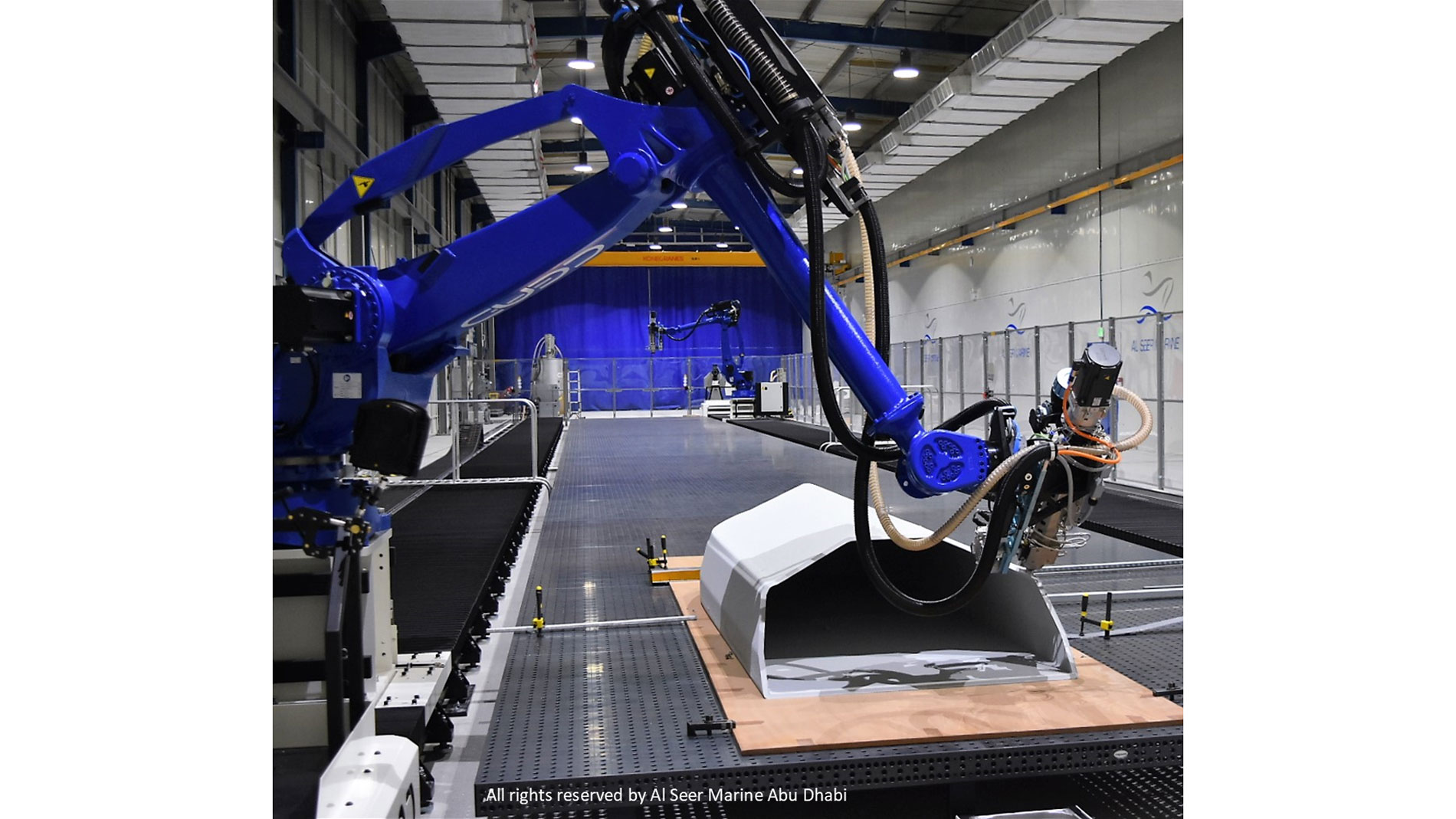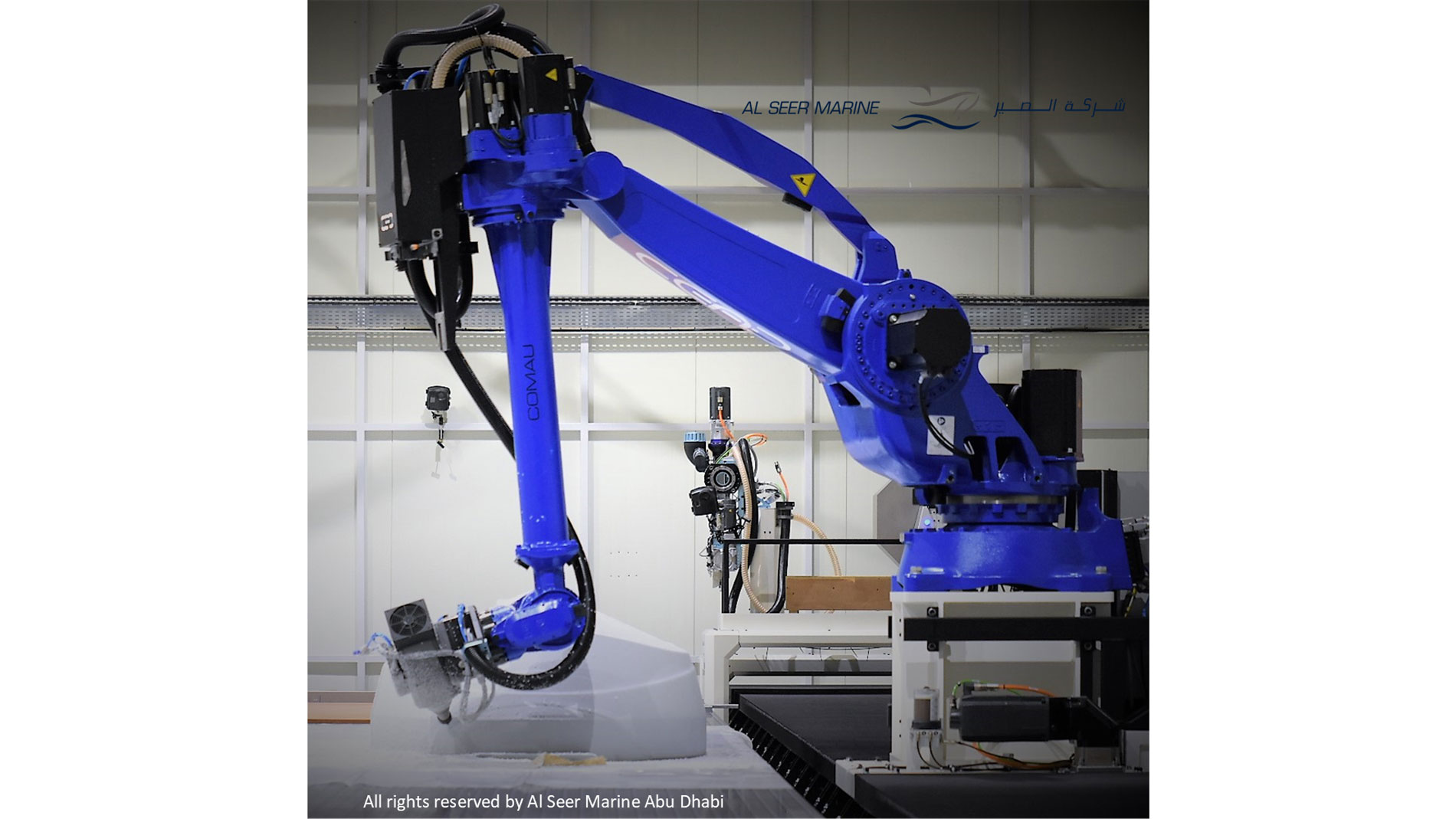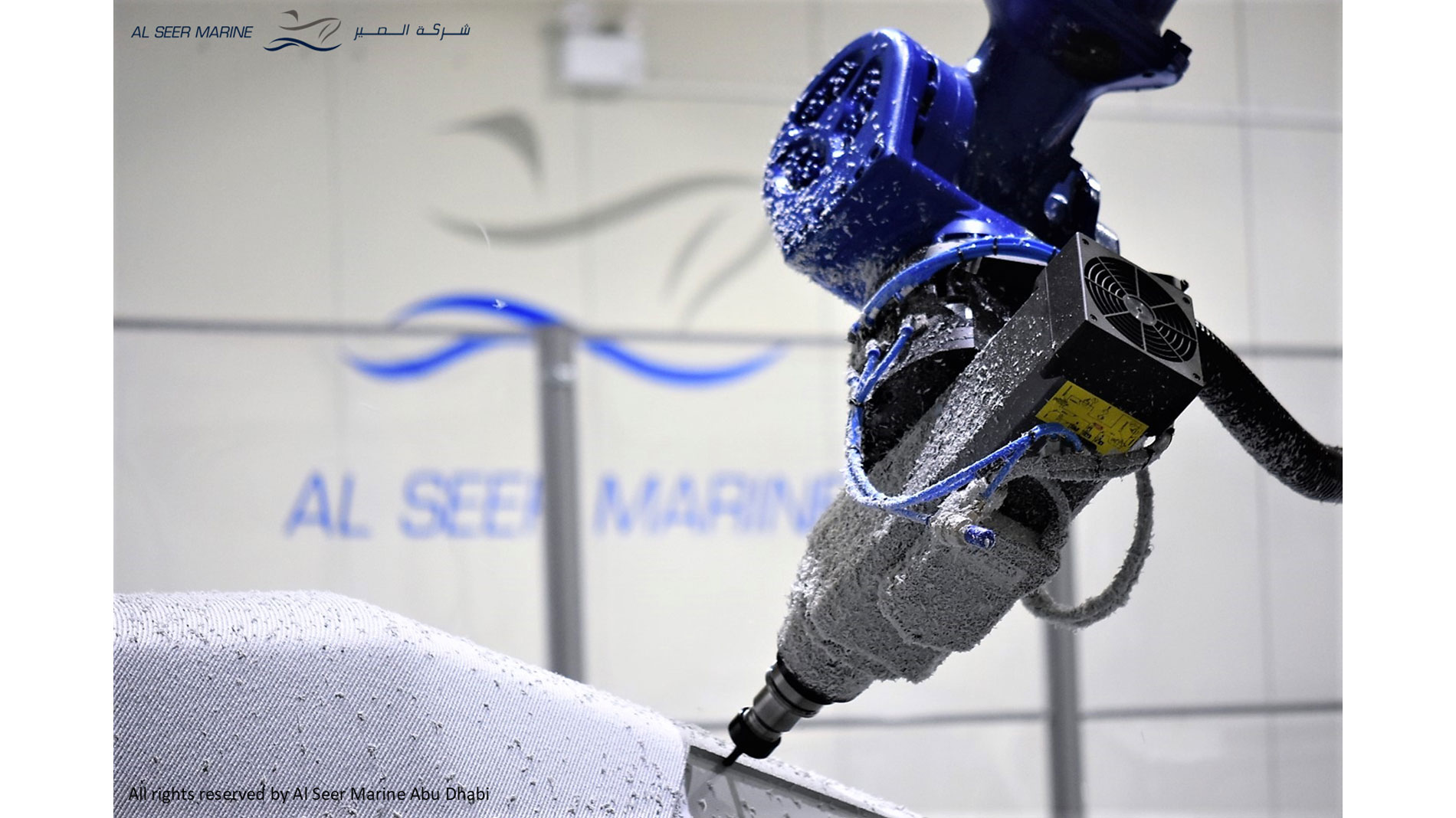 AM production at AL Seer Marine. Images: Al Seer Marine
Tremendous development
The additive manufacturing system at Al Seer Marine, a publicly traded company that employs more than 1,200 people and generated sales of €279 million last year, is also symbolic of AM's development in the Middle East. In recent years, virtually no other region has seen such a rapid upswing in 3D printing as the United Arab Emirates. "Abu Dhabi and Dubai in particular are developing tremendously. There has been a huge amount of activity in the last five years," affirms the 3D printing superintendent at Al Seer Marine. Having been working in the AM industry in the Emirates for eight years, he has witnessed the technology's rise up close – first in Dubai and now in Abu Dhabi.
Part of the reason why the AM industry is developing so rapidly here is that the government is heavily promoting and supporting additive manufacturing, including with corresponding funding. Its activities range from a strong commitment to universities to the Emirate of Dubai's plan to have at least 25 percent of all new buildings 3D-printed by 2030. One important milestone will be a 2,000-square-meter mosque for up to 600 worshippers in Bur Dubai, which is scheduled to be completed in 2025 (for more, see our 01/2023 issue).
Mentality and financial resources
With projects like these, the Middle East has attracted media attention in the field of 3D-printed construction in the recent past. But additive manufacturing has also arrived in the broader manufacturing industry between Dubai and Abu Dhabi. Almost every mold maker in the UAE is using 3D printing, and the technology is also prevalent in sectors such as ship and boat construction, oil and gas, metalworking, and aerospace.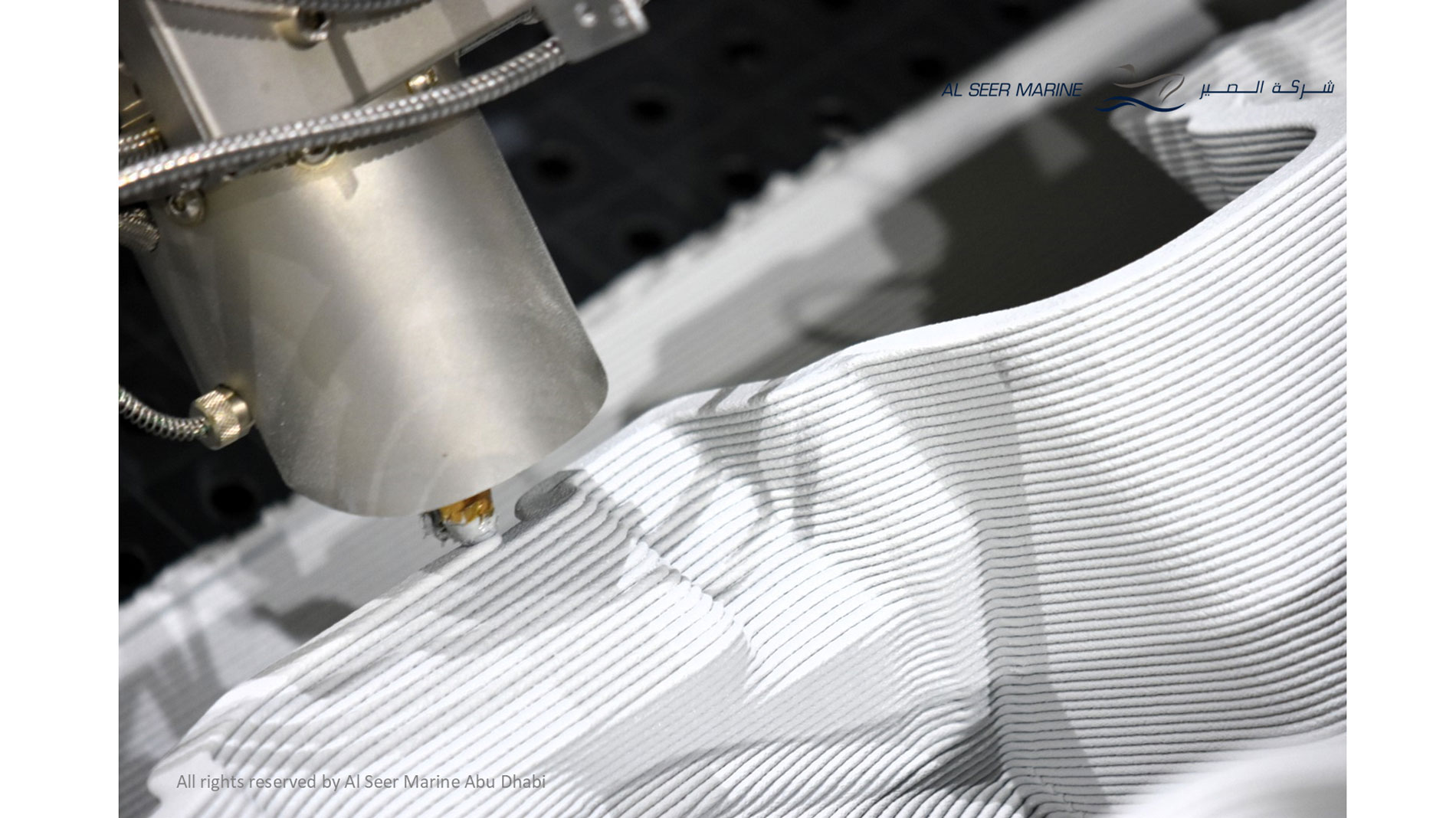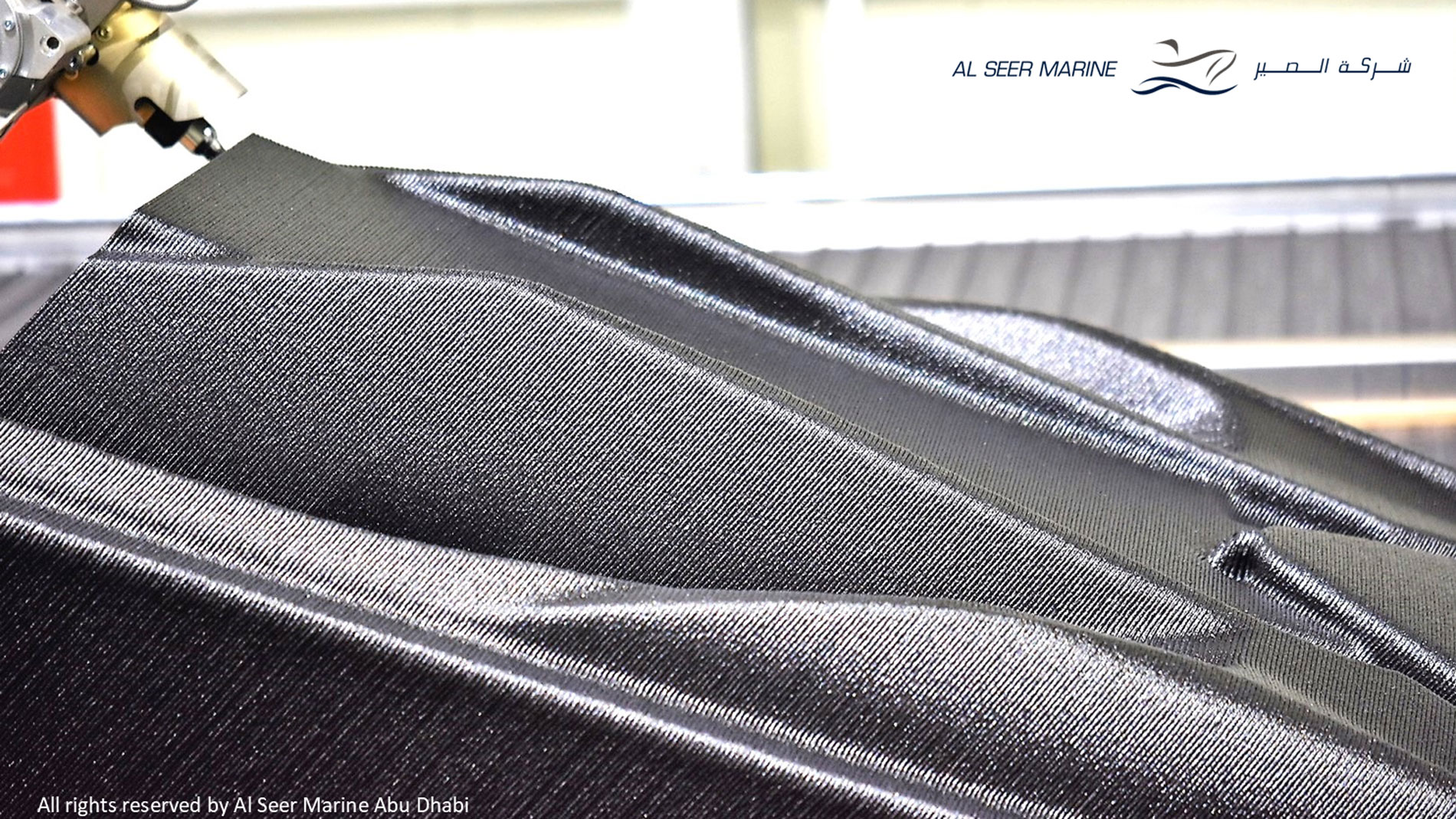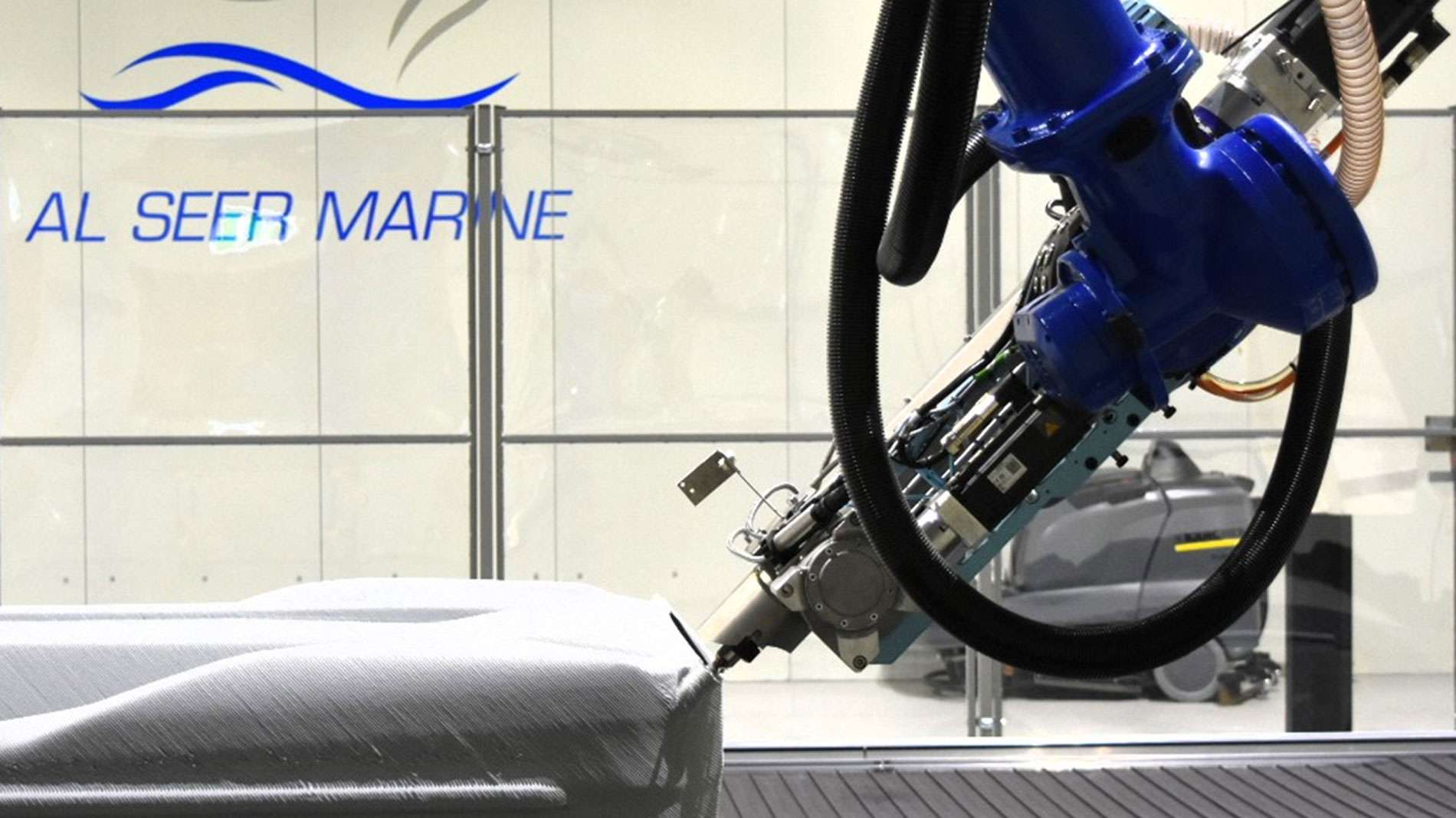 AM production at AL Seer Marine. Images: Al Seer Marine
In addition to the Emirates' financial resources, the mentality in the Persian Gulf has been key to the successful development of large-scale 3D printing. "People here are open to trying new technologies. And even if you fail, you make another attempt until you succeed," explains the Al Seer Marine expert, who has lived and worked in the Persian Gulf for many years.
In light of this rapid development, it's not surprising that the United Arab Emirates has become an El Dorado for AM technology providers: Almost all the major manufacturers (and numerous smaller ones) are represented here by at least one reseller. "In the field of additive manufacturing, here in the UAE we certainly have one of the highest technology densities per inhabitant in the world," Al Seer Marine's 3D expert adds.
In addition, there is a very diverse range of service providers in Dubai and Abu Dhabi. "It's really amazing how many there are now," he continues. At the same time, tough competition has also developed – especially in the area of relatively easy-to-manufacture components. By contrast, he says, there are far fewer suppliers for projects that require a lot of expertise
Space for more robots and stations
In its search for an ambitious project partner in AM production, Al Seer Marine thus looked at numerous suppliers around the world before finding what it was looking for in Europe. At Formnext 2021, the company came across CEAD from Delft (the Netherlands), which designed and installed the new robotic 3D-printing system mentioned at the beginning of this article. Dubbed MEGA II, it has been the world's largest machine of its kind since being put into operation on 10 January 2023.
The exceptional dimensions of the system are designed to allow for the integration of more robots or stations into the production line alongside the two hybrid robots that are already installed. In other words, there's potential for even larger boats – and plenty of scope for further exciting research and development.
MORE INFORMATIONS:
alseermarine.ae
Tags
Offshore and marine
Market reports and studies