11 September 2022, by Thomas Masuch
The aluminum group Constellium has set up an AM team at the heart of its technology center in Voreppe (near Grenoble, France) to develop and market special aluminum materials for additive manufacturing.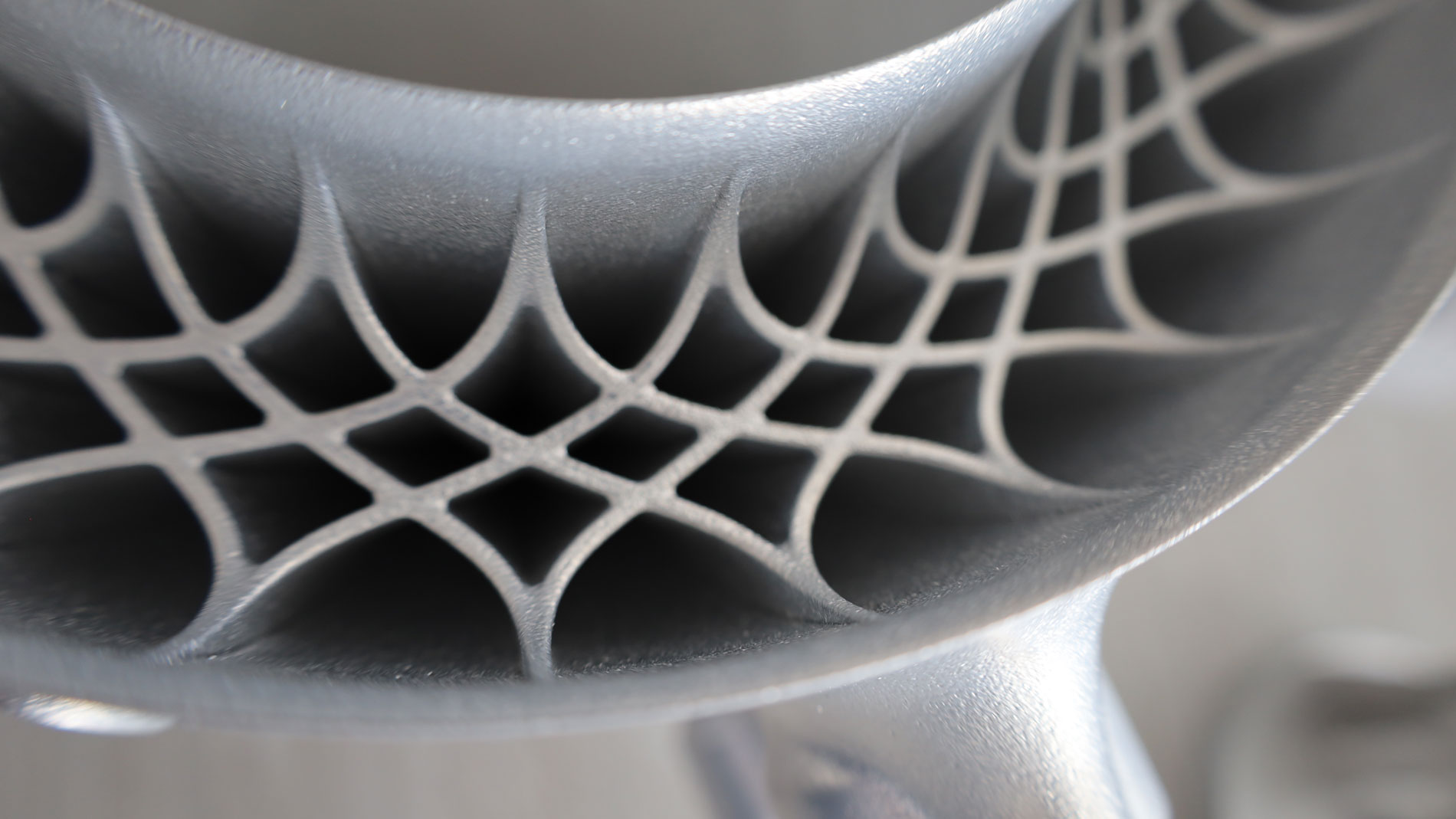 When you walk through the halls of Constellium in Voreppe, you find various machines lined up along a length of more than one hundred meters. Relatively little is produced here, however; the armada of casting equipment, rolling mills, heat treatment furnaces, surface treatment baths, welding systems, mechanical testing machines, spectrometers, and microscopes is used mainly for the development of products and processes at the aluminum group, which operates its international Constellium Technology Center (C-TEC) here on the edge of the French Alps. Constellium's young additive manufacturing team also benefits from the almost limitless test capacity available.
The fact that the NYSE-listed group, which employs around 12,000 people, has an AM team at all is due to demand from an aerospace industry consortium. "In 2015, a team from various aerospace OEMs approached Constellium because the aluminum powders used in additive manufacturing weren't meeting their needs," recalls Dr. Alireza Arbab, who heads Constellium's AM activities. He goes on to explain: "The aluminum alloys available for additive manufacturing at the time – and many of those available today – often come from a conventional era and are optimized for other manufacturing processes, but not necessarily for additive manufacturing."
A total of eight employees make up the core team at Constellium AM, and the team can also access experts and resources at C-TEC. This means that a total of around 20 employees are directly involved in the development and sale of the company's new AM powders. The AM team focuses on developing specialized aluminum alloys for additive manufacturing because "aluminum is in our DNA," as Arbab puts it. Besides that, the company supports customers with its decades of metallurgical knowledge and assists them in developing specialized heat treatments and surface protection methods such as anodization.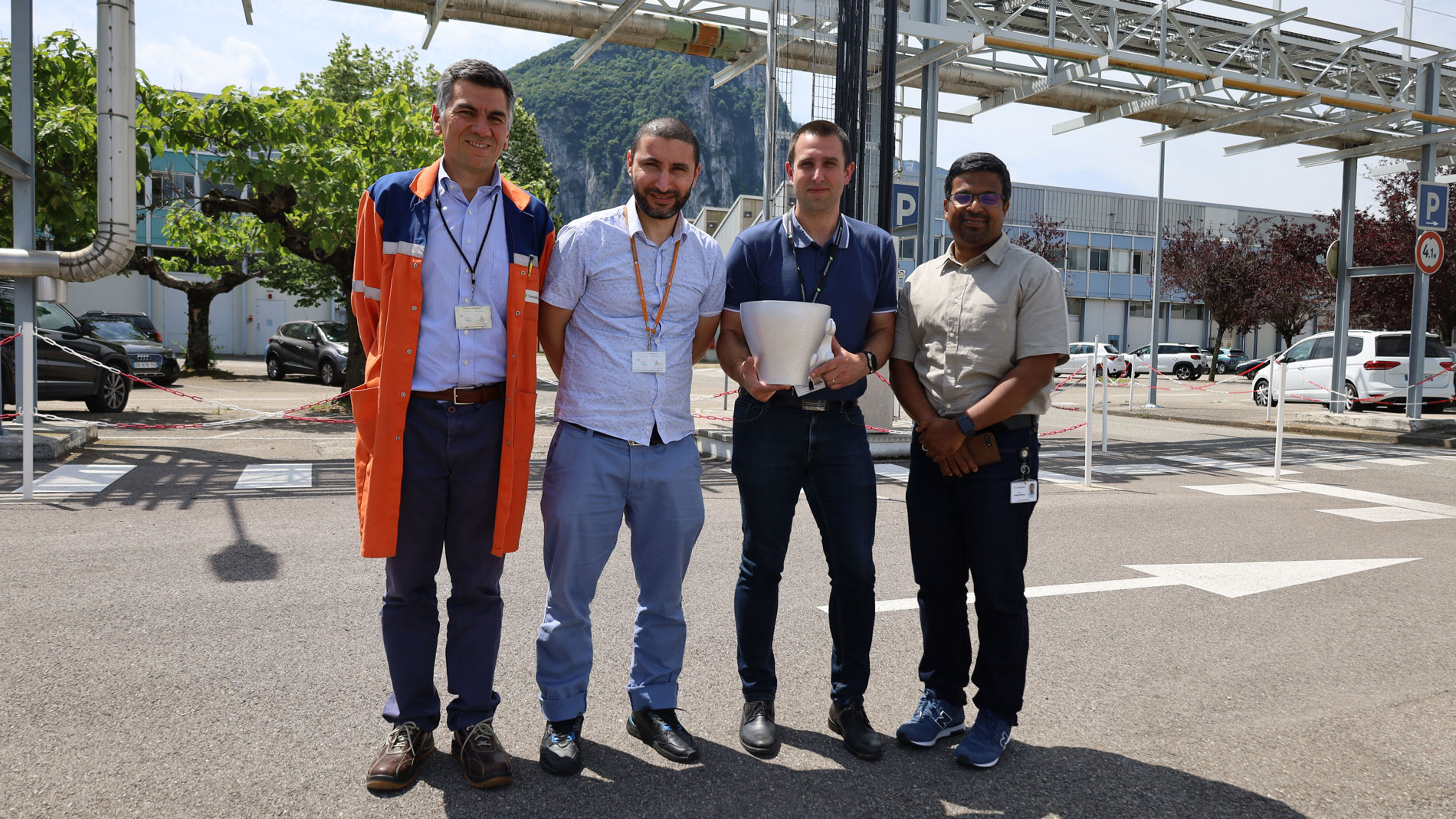 The fact that Constellium's AM team is located in Voreppe, about 20 kilometers northwest of Grenoble, is no coincidence. "Here, the team, which is set up like an internal start-up, can access the entire technical infrastructure of a global company, including state-of-the-art testing machines and equipment for material analysis," explains Syam Unnikrishnan, business development manager for AM at Constellium. "C-TEC has more than 240 people focused on aluminum and gives us everything we need while also being something of an incubator for material innovation."
Working toward a versatile, easy-to-process material
If aluminum alloys are not optimized for 3D printing, this can lead to a number of disadvantages according to Alireza Arbab. "Using conventional alloys designed for traditional manufacturing, certain components evaporate which can affect component properties, and the formation of smoke can perturb the lasers of the printer. Furthermore, the post-processing of standard alloys usually requires quenching [Ed: heat treatment and abrupt cooling in cold water], which can distort the complex geometries we're printing." The composition of individual alloys also presents further limitations, he says; additions of rare materials such as scandium make alloys very expensive. "Our customers wanted us to develop a material that would be easy to process, suitable for numerous applications, and sustainable as a solution for scaling up," Arbab continues.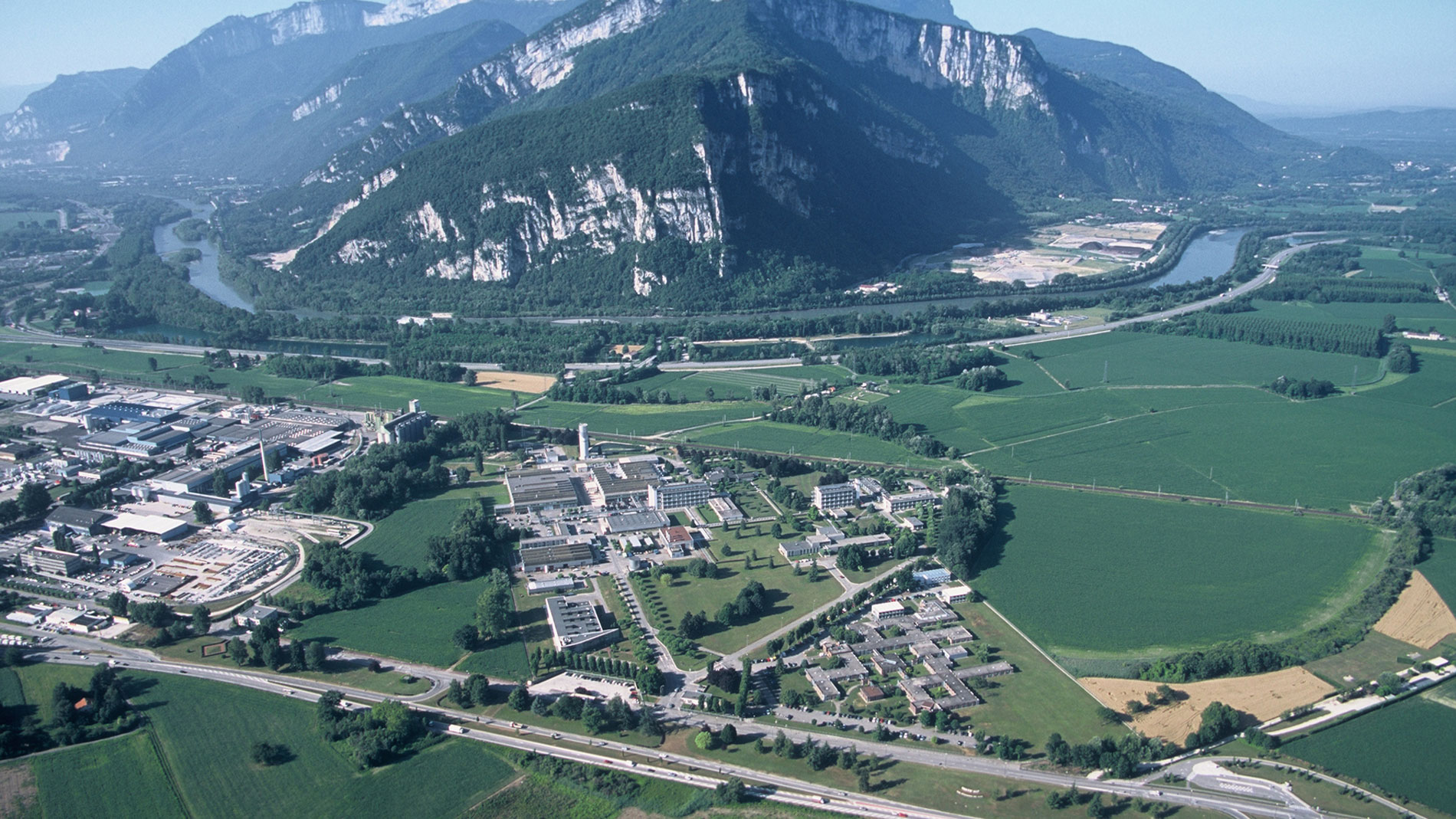 According to the engineer, the initial aerospace consortium continues to work together today in a large collaboration for which Constellium is the only material manufacturer. Cooperative efforts have since developed in other industries, as well. "For us, this is about working with other companies to find out what material options meet their needs, and then implementing and validating them for the respective industry," adds Dr. Alexandre Vassa, AM sales engineer at Constellium. "Ultimately, we want to enable our customers to scale their AM production."
Higher printing speeds, smoother surfaces
In 2020, Constellium launched its first AM powders, Aheadd CP1 and Aheadd HT1. From then on, basically any company could purchase these new aluminum alloys – but the partners that developed them had an advantage in that they already had a lot of related experience. Particularly in the production of end-use parts in safety-critical industries such as aviation, this is a decisive edge: "The use of new materials usually has a long learning curve," says Arbab.
With Aheadd CP1, Constellium says it has been able to meet development targets particularly well: the new alloy offers high strength without the need for abrupt cooling in a water bath. Without volatile elements such as magnesium, it also allows for higher printing speeds and smoother surfaces according to the Constellium team. "The molten bath created by the laser in the 3D printer is also comparatively stable, so no material components escape and no smoke is produced," explains Dr. Bechir Chehab, technical project leader in additive manufacturing.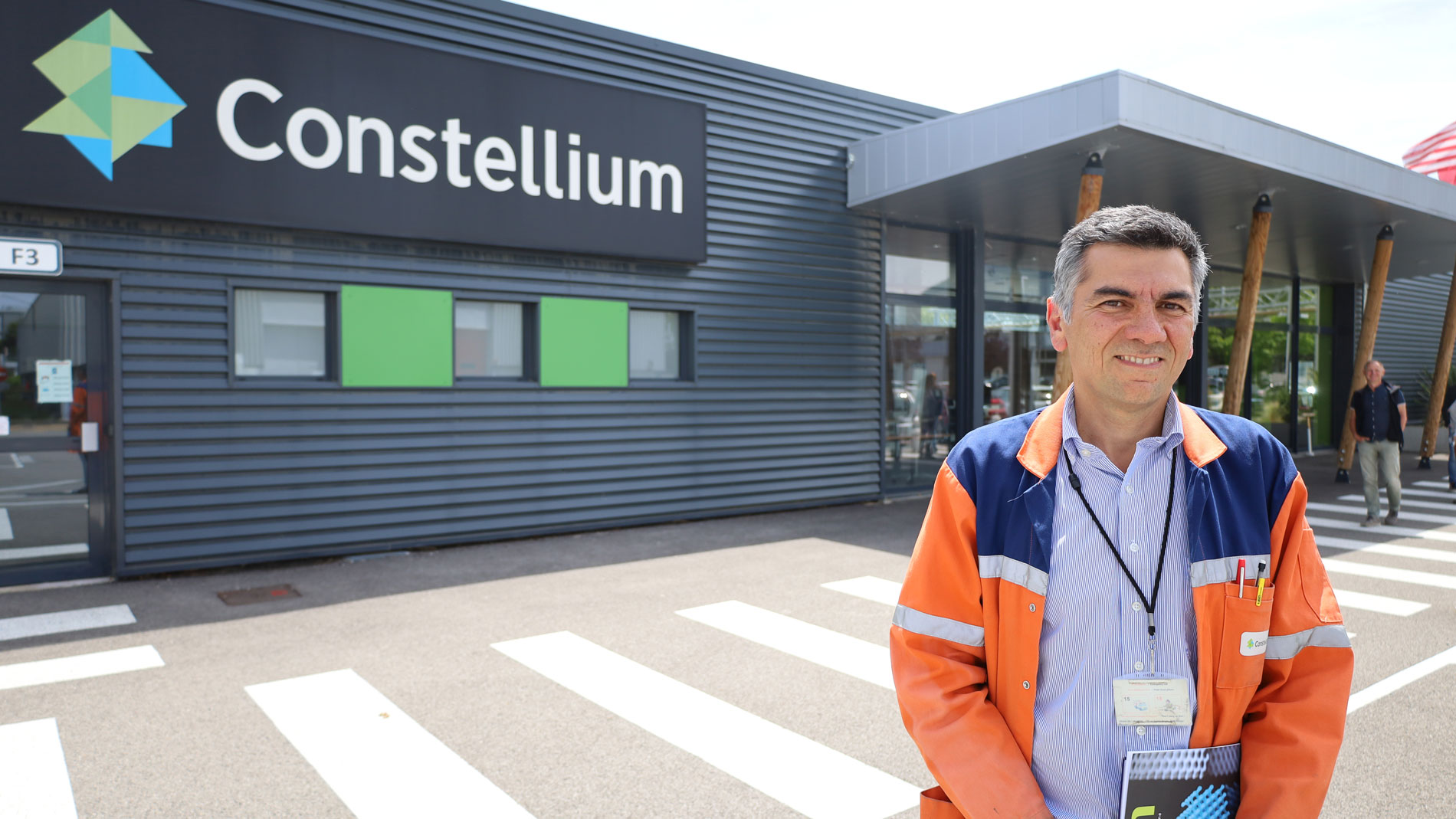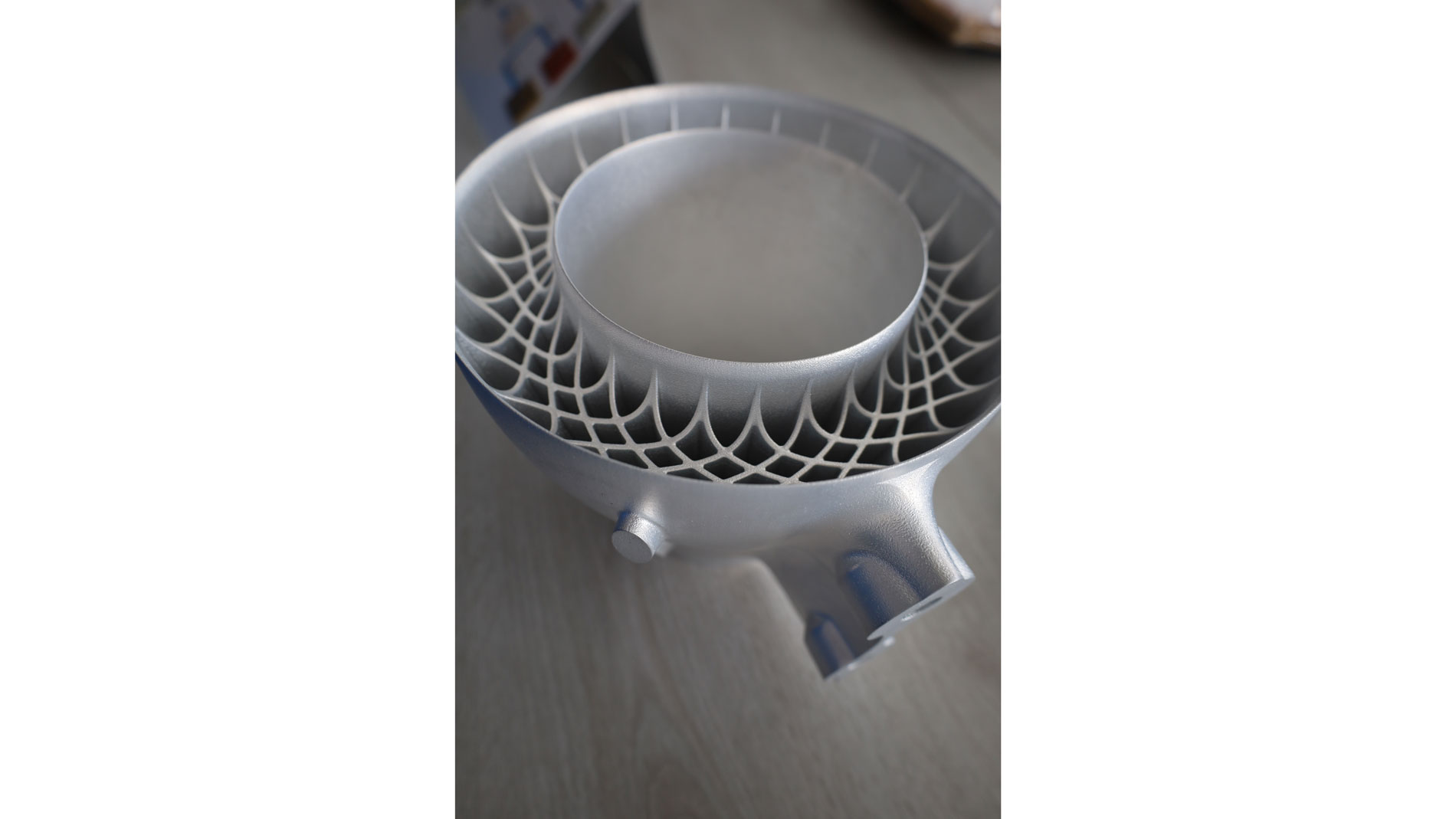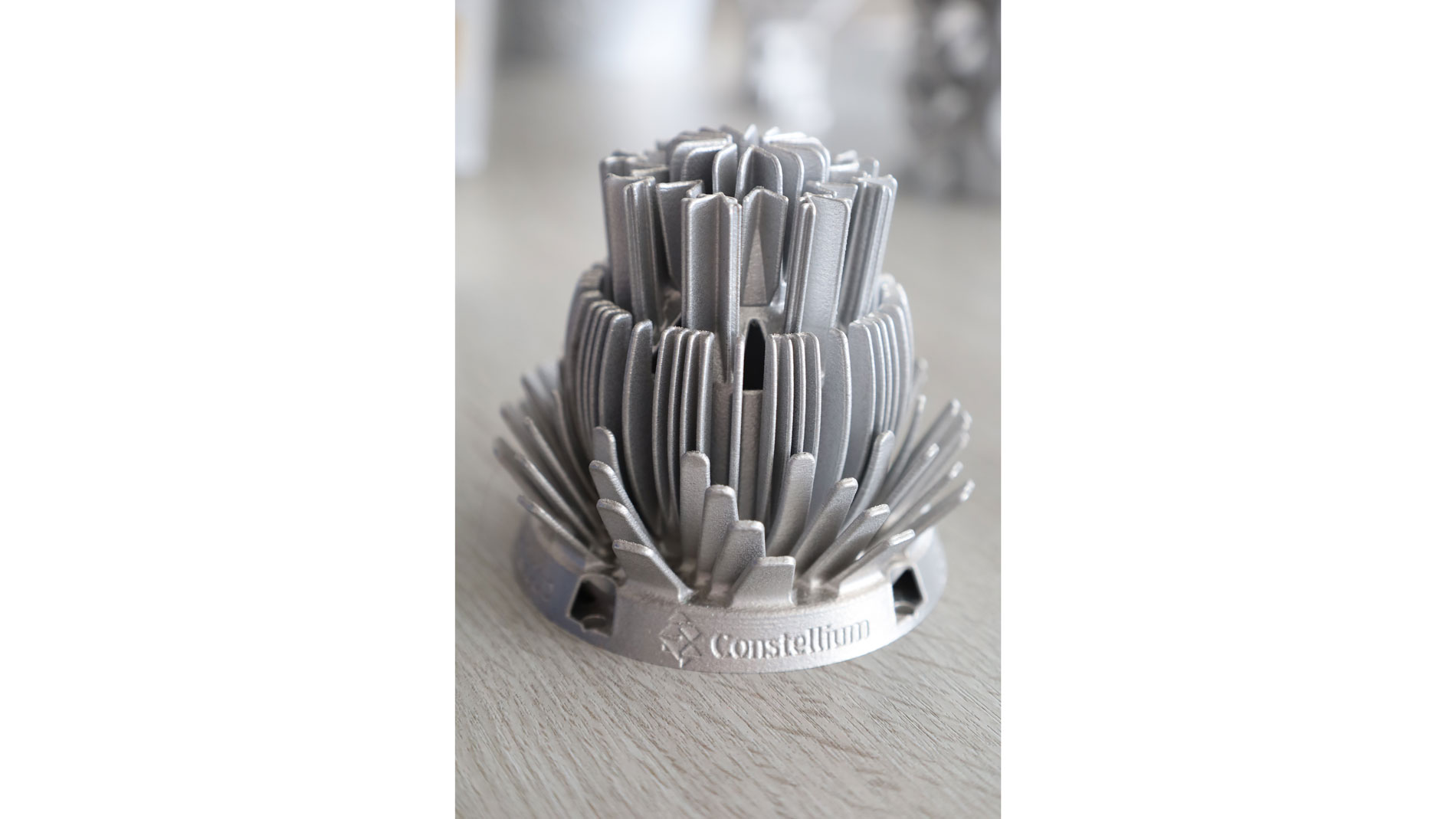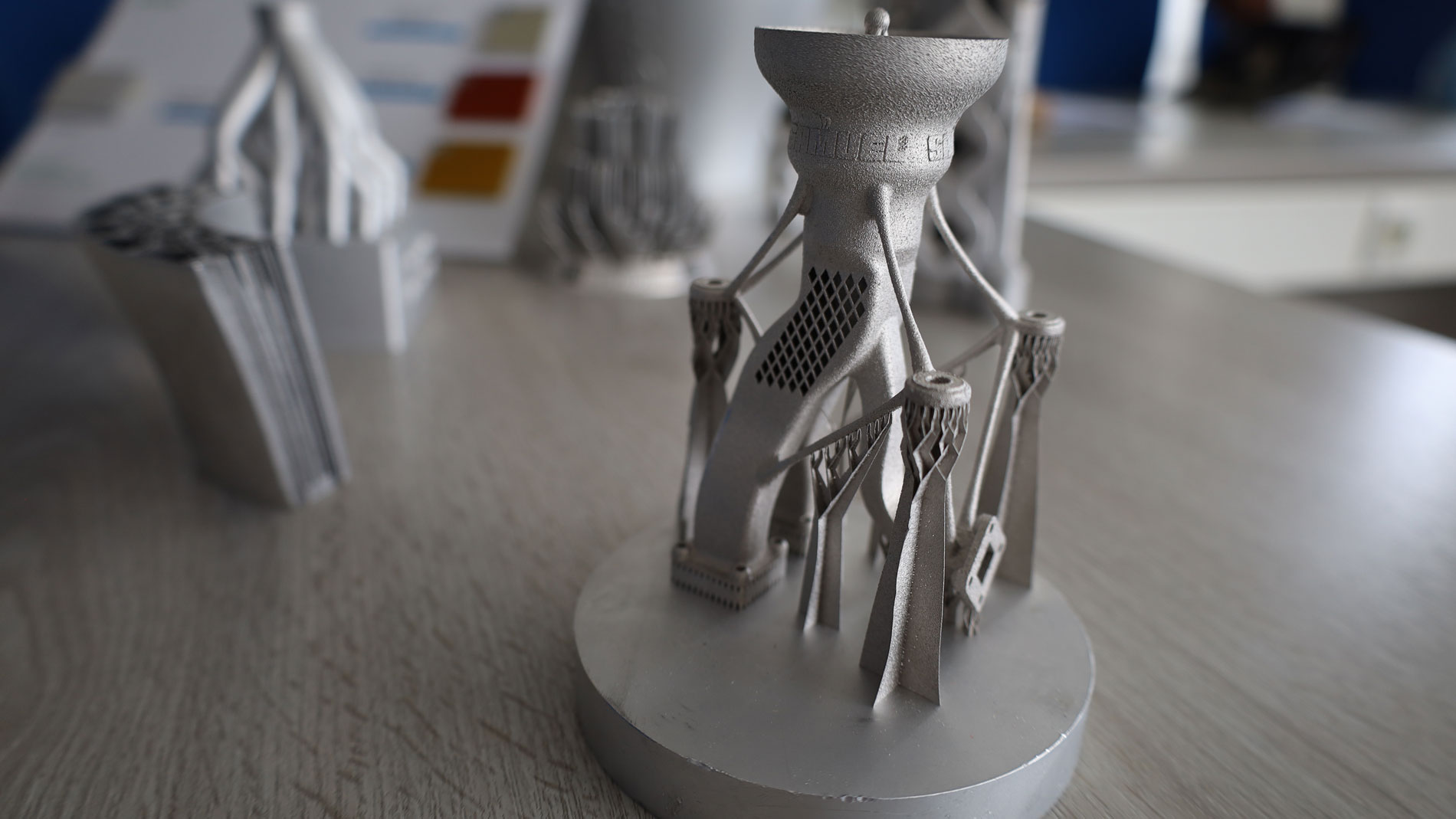 "Big commitment from customers"
While new metal powders for additive manufacturing are not particularly spectacular from a purely visual point of view, developing them and bringing them to market is a major challenge. For one thing, the development process involves several stages. "At the beginning, you're still quite flexible, but later on it becomes increasingly difficult and costly to make further improvements," explains Syam Unnikrishnan. "Therefore, the further you progress in development, the smaller the fine-tuning steps become. From stage four of Constellium's innovation process, all the parameters are fixed, and it's all about testing and qualifying the material."
At the same time, even for users – and especially larger corporations – the decision to use a material is about more than just buying powder. "Once introduced, materials are usually used for many years. That's a big commitment from customers," says Unnikrishnan. "And that's exactly why we need to deliver world-class solutions. After all, the reputation of a publicly traded company is also at stake."
More and more applications, strong growth in sales
Since Constellium presented Aheadd CP1 at Formnext 2021, the material's properties have won over a number of users. Components are now being made from CP1 in various industries – for luxury automobiles or heat exchangers, for example – and "numerous other applications are also about to be realized," Alireza Arbab is pleased to report. It's precisely the versatility of Aheadd CP1 that makes the engineer proud. "A good AM material proves itself first and foremost by succeeding in numerous markets and applications," he points out.
The increasing number of applications is also reflected in the sales of the material. The company doesn't disclose official figures, but indicates that the order of magnitude has already changed significantly. "In terms of sales figures, we started out talking about kilograms, and this year we'll deliver several tons," says Arbab, adding that this means Constellium's overall sales of AM powder are growing at around 300 to 400 percent a year.
FURTHER INFORMATION:
About Constellium
Headquartered in Paris, Constellium has approximately 12,000 employees around the world and operates 27 manufacturing sites in Europe, North America, and China. Its capabilities include extrusions and rolled products, structural automotive components, and recycling. The Constellium Technology Center (C-TEC) in Voreppe, France – along with the company's U.S. hub in Plymouth, Michigan, and its university technology center at Brunel University London – continue to produce many advanced aluminum alloys and solutions.
Tags
Materials
Additive Manufacturing
Aviation and aerospace