Text: Thomas Masuch — 14 June 2020

Although the COVID-19 pandemic has turned the global economy upside-down and rendered every 2020 forecast all but useless, one thing is certain: The world of business will ultimately keep turning and in particular, seeing a recovery and upswing. This is where China presents tremendous opportunities, especially for partners and companies from other continents. The numbers speak for themselves: China accounts for more than 16 percent of the world's economic output and has contributed around a third of global growth in recent years. The country was also where Volkswagen, the largest automobile manufacturer in the world, registered 40 percent of its vehicle sales in 2019.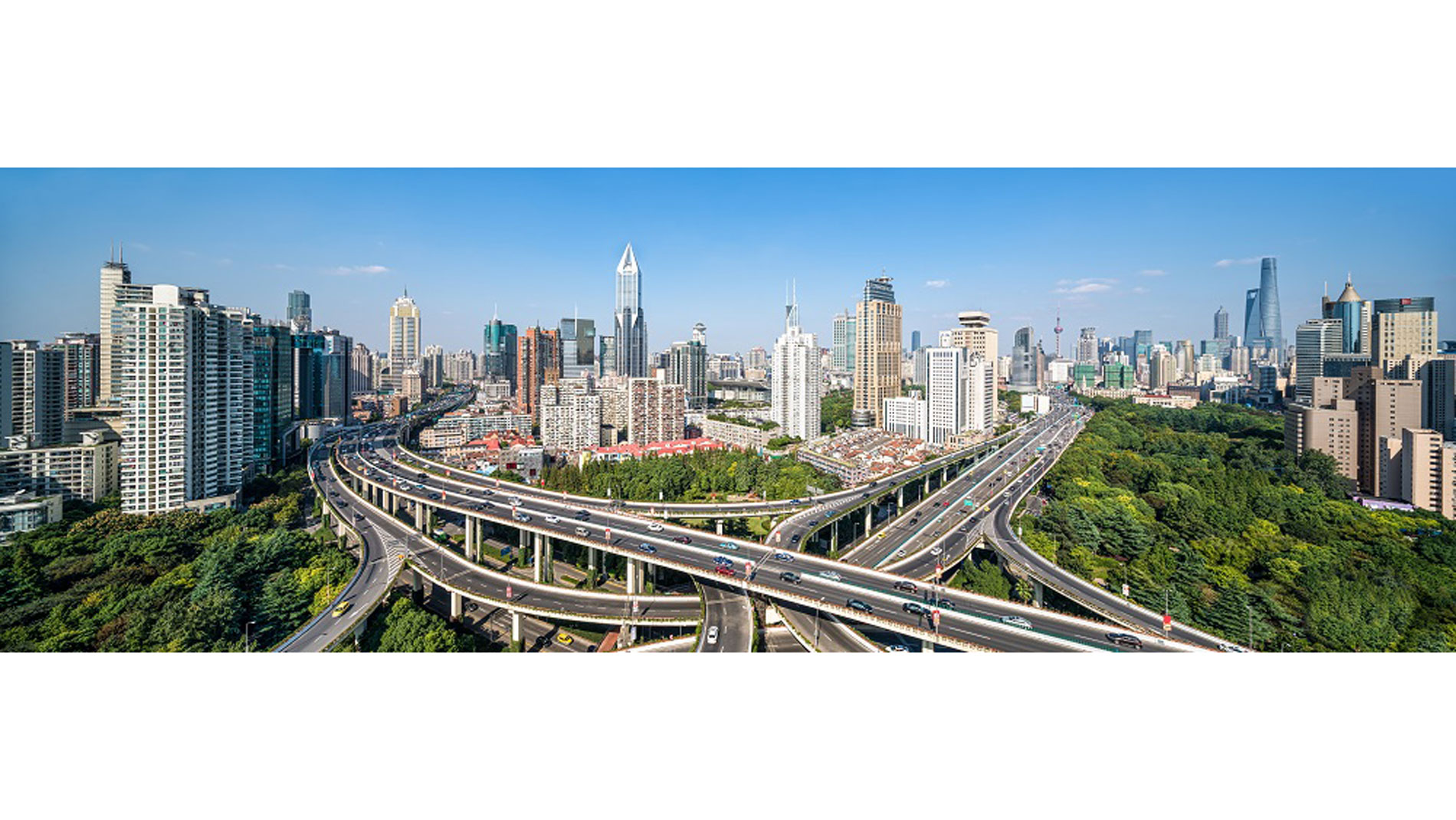 The times in which China served as the world's low-cost factory definitely seem to be coming to an end. The general economic conditions there have changed considerably of late, and one can assume that this process will continue in the future. Among other developments, China is turning its focus increasingly inward as it »rebalances« its economy. This is reflected in the country's trade balance, where its huge surpluses have undergone a constant decline over the past five years. At the same time, wages in China have continued to rise: The average per-capita income in cities increased by over 30 percent between 2015 and 2019.
The significane of "made in China 2025"
Prioritizing quality over quantity is one of the key maxims China is committed to following in »Made in China 2025«, its current plan for the future. Here, the country wants that the Chinese economy's image is increasingly shaped by entrepreneurs, engineers and researchers instead of blue-collar workers. This strategic economic program, which was initiated by Premier Li Keqiang and the Chinese State Council in 2015, is also closely connected to the rapid development of China's AM industry.
While »Made in China 2025« was inspired by Germany's forward-thinking »Industry 4.0« project, it seeks to go quite a bit further in upgrading the Chinese industry. Besides improving the quality of products, the plan will increase both the integration of IT and the country's innovative capabilities. The 10 key industries China has pinpointed include the aerospace sector, new mobility, intelligent machine tools and robots, and new basic materials – in other words, fields that often overlap with Additive Manufacturing.
The first city chosen for the implementation of »Made in China 2025« was Ningbo, which is home to millions around 200 kilometers south of Shanghai. Nearly half of its 1.2 million working citizens are employed by manufacturing companies. Numerous pilot cities have followed since then, including the economic hotbeds of Chengdu, and Hefei.
The rise of China's AM Industry
In China, Additive Manufacturing began developing somewhat later than in the United States or Europe. Industrial 3D Printing wasn't a good fit for the world's center of production 20 years ago, when its focus was on churning out maximum quantities as cheaply as possible. The amount of investment required to build up industrial AM facilities was very high compared to the cost of labor.
This isn't to say that China doesn't have its own pioneers in Additive Manufacturing: Uniontech was founded back in 2000, and HBD and Farsoon followed in 2007 and 2009, respectively. Then there's the Ninth People's Hospital in Shanghai, where physicians like Dr. Bowen Jiang have been gathering an impressive amount of experience in applications of medical additive manufacturing for 20 years. However, it wasn't until around five years ago that AM really got rolling in China. A large part of the country's current AM industry was established in this period. Young AM entrepreneurs like Luo Xiaofan and Heyuan Huang, co-founders of Polymaker and Heygears, point to the prominent role the government's support has played in the successful development of their companies.
China, according to Wohlers Report 2020, is home to 32 industrial AM system manufacturers (19 of them in the metal sector). It ranks second worldwide behind the USA (47) and ahead of Germany (25). Some of these AM companies have grown to a considerable size, employing hundreds of employees and selling up to 500 units per year. BLT is now listed on the tech stock exchange STAR Market, and the aforementioned start-up Heygears secured more than US$60 million in series B1 funding last December.
Although China's manufacturing industry discovered industrial 3D Printing a bit later than other parts of the world, more and more of its firms seem to be recognizing the possibilities it affords. In a market study published in late 2019, the Belgian AM company Materialise found that 63 percent of the production companies it surveyed viewed Additive Manufacturing as mature enough to create visual prototypes. Meanwhile, 34 percent believed that AM could be used for functional prototypes, as well. The latest developments have been much more dynamic in the eyes of Kitty Wang, who has been keeping a close eye on the Chinese AM industry for years through her platform, 3D Science Valley (which is involved in media, consulting, and market research). »Particularly this year, there's a much greater awareness of 3D Printing and its potential within the manufacturing industry than before,« she reports. »Companies are opening up more and more to the idea of finding out how AM might benefit them.«
As some of the companies and applications in this show, China's AM industry is already highly advanced. Consider the functional prototypes being 3D-printed for the automotive sector (Farsoon), for example, or the way AM is helping build functional components for electric vehicles (Polymaker). The country has also come up with countless real-world applications that range from mold making and aerospace innovations all the way to bridges made of 3D-printed plastic. And while industrial users spent their first few years buying AM systems from the United States and Europe, the 3D printers that now populate China's factories are increasingly (and sometimes almost exclusively) home-grown.
Why does working with Chinese partners make sense?
Nevertheless, China still presents so much potential that it should remain (or become) a strong sales market for AM companies from other countries. Its most important user industries – automotive, aviation, and healthcare, including the dental sector in particular – are virtually the same as in the rest of the world. If the use of AM continues to spread apace in production operations (in the field of mold making, for example, see Gree and HBD), we should also see strong growth in the demand for corresponding equipment, software, and material, as well as for specialized solutions and expertise.
China is an intriguing destination in terms of more than just sales, however. More and more international corporations are entering into bilaterial development cooperations with Chinese companies and research institutions. It should be noted, of course, that every international collaboration comes with a certain amount of risk – with regard to data security, for instance. »At the end of the day, there are always risks you have to weigh against potential developments and opportunities to gain access to a new market,« points out Dr. Dirk Simon, who heads Farsoon's trading and service subsidiary in Europe.
Another major advantage that often comes up in conversations with European experts in China relates to how the country's AM industry benefits from its dynamic start-up mindset, dizzying development pace, and the speed with which decisions are made. Kim Francois, director of global business development at Heygears, sees this as »a kind of Silicon Valley mentality«. Dr. Simon also has a particular admiration for the »passion the Chinese have for offering solutions quickly«. He adds that while some people in Germany tend to resort to hand-wringing, »the focus in China is much more on finding an approach that will work«. According to Dr. Simon, the Chinese mindset represents a chance for Western companies to gain a competitive edge back home, too.
Tags
Market reports and studies