by Thomas Masuch
Prima Additive is bringing several exciting new developments to Formnext 2021. The Print Genius 150 Double Wavelength, for example, is the new powder bed fusion product in Prima Additive's 150 series. The machine is equipped with an innovative configuration of laser sources, which include a 300-W infrared laser and a 200-W green laser that can work alternately on the same work area.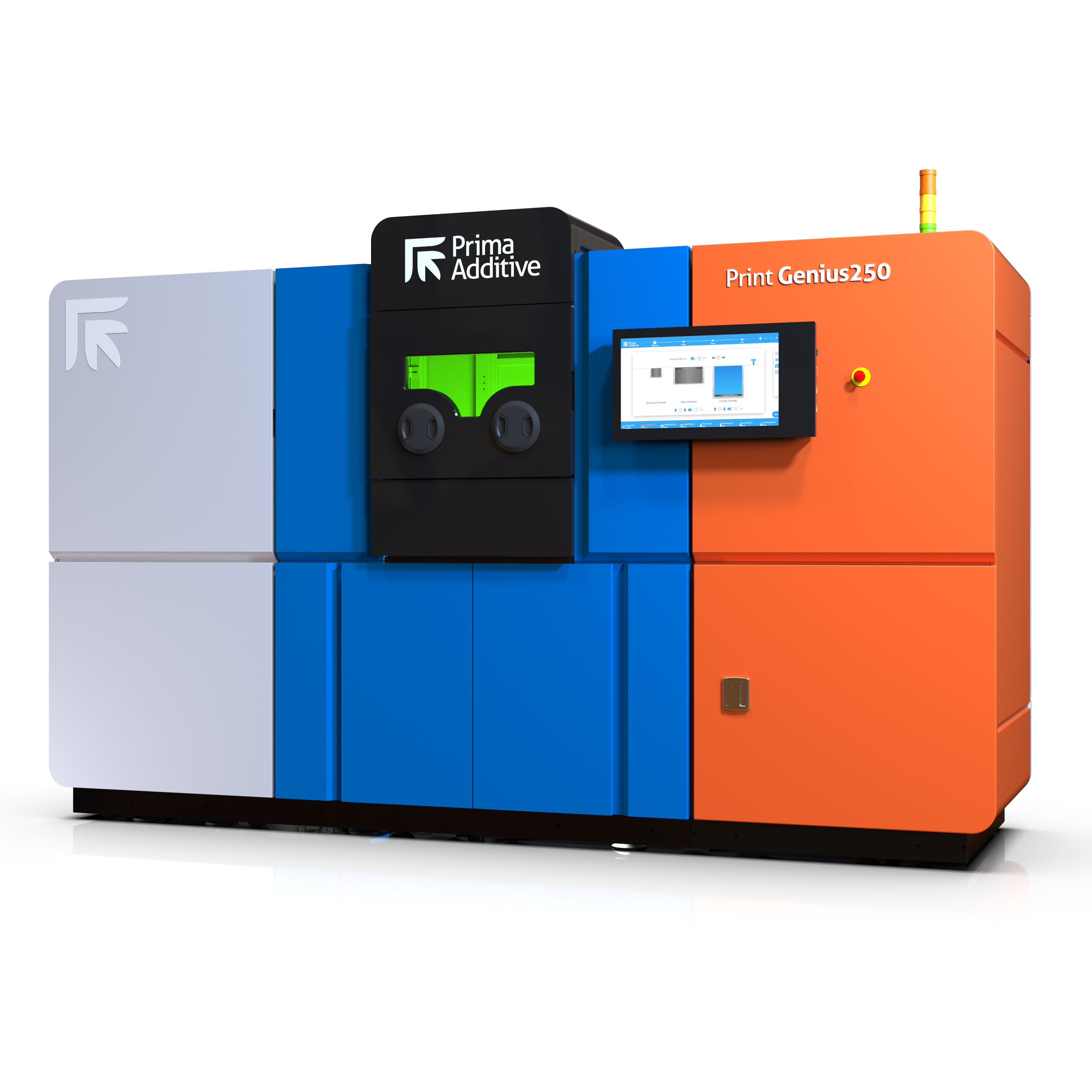 According to Prima Additive, this makes it possible to select the best wavelength for optimizing the material's absorption of laser radiation. For instance, you can choose IR radiation for steel alloys, titanium, nickel, or chromium-cobalt, or green radiation for pure copper, aluminum, or other highly reflective materials. The Print Genius 150 Double Wavelength features a build volume with a diameter of 150 mm and a height of 160 mm.
Another solution on display at the Prima Additive booth will be the Print Genius 250, the ideal solution for high productivity metal printing applications. It is capable of reducing production times thanks to its 500-W single-mode dual laser, which combines with intelligent software to enable quick orientation of pieces and the definition of machine parameters. Its build volume (258 x 258 x 350 mm) makes the machine suitable for the production of medium-sized components.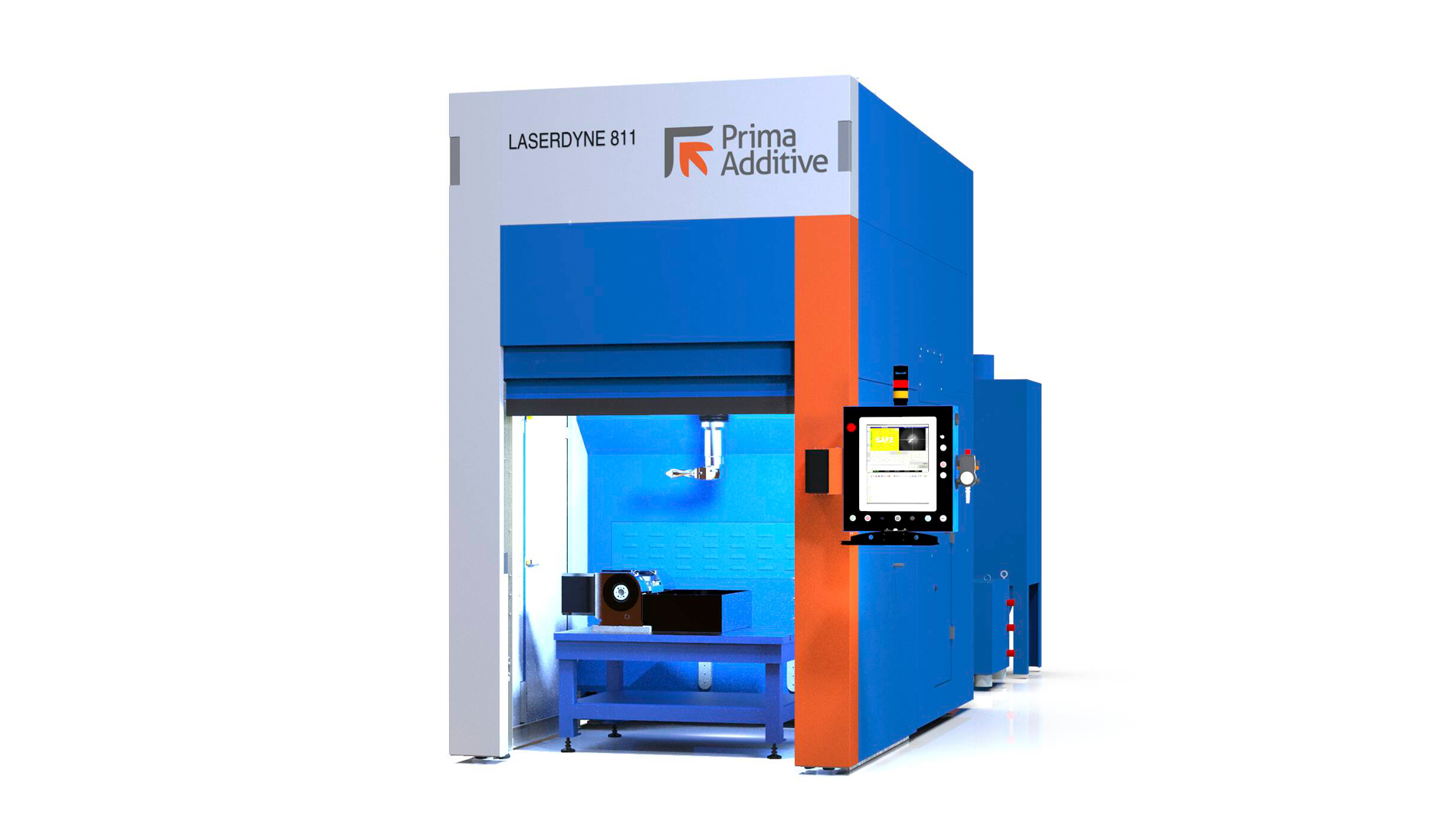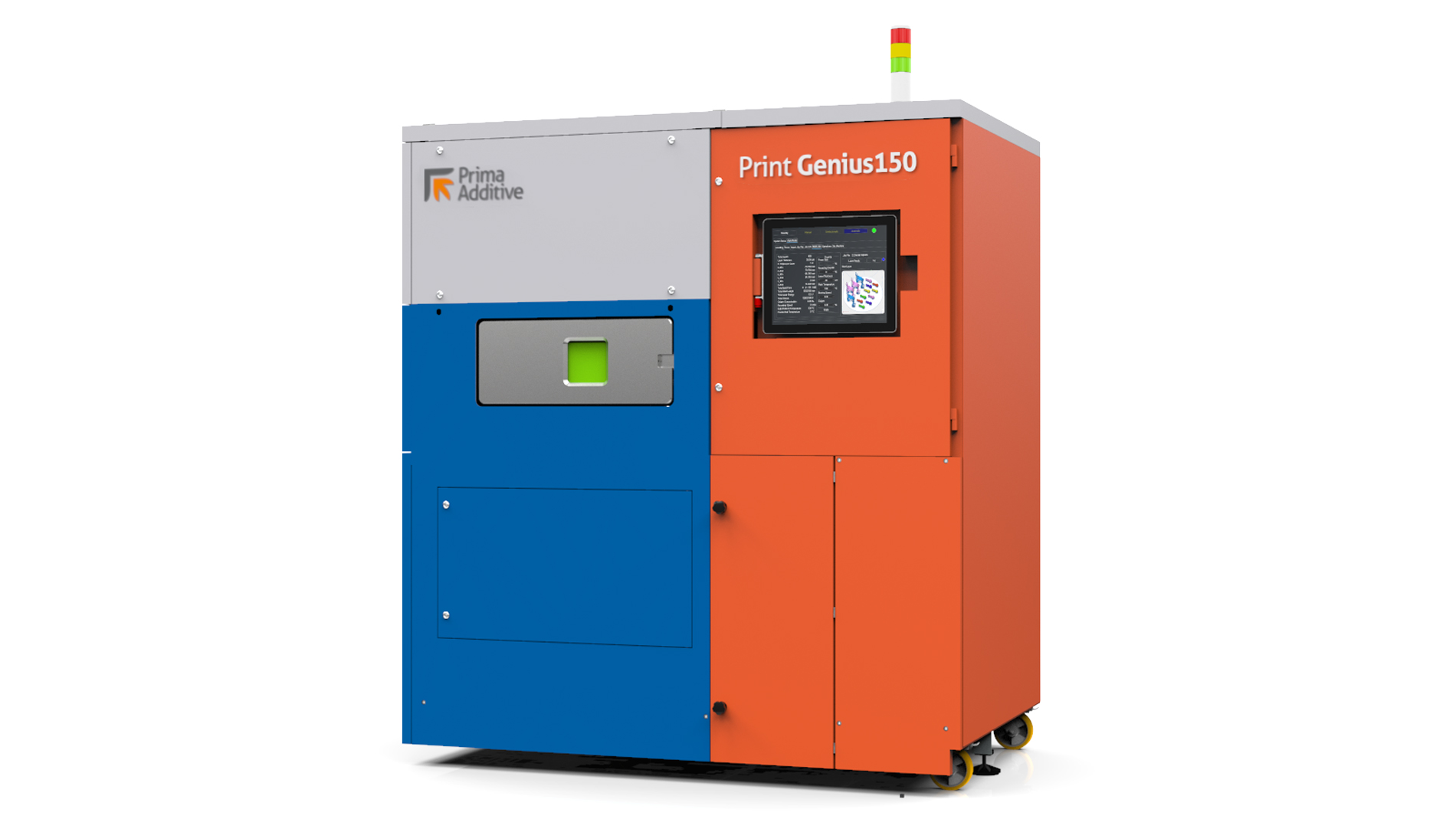 The latest Prima Additive development for direct energy deposition additive manufacturing processes, the Laserdyne 811 DED, will also be showcased in Frankfurt. The Laserdyne 811 DED is an extremely flexible solution that makes it possible to 3D-print, weld, drill, and cut 3D and 2D components with a single machine. With its BeamDirector and quick-change nozzles, the machine can be made suitable for the application at hand in a matter of seconds. The Laserdyne 811 DED also features a working volume of 1100 x 800 x 600 mm. The machine can be equipped with a REAL_DED (REal-time Adaptive Laser beam for Direct Energy Deposition) laser deposition head, which was developed and patented by Prima Additive to increase the performance and efficiency of the deposition process and let the end user adapt the laser beam spot dimensions in real time during the process.
Prima Additive at Formnext 2021:
Hall 11.0, Booth D21
FURTHER INFORMATION:
Tags