Text: Thomas Masuch. Photos: Dr. Bowen Jiang — 21 April 2020

Shanghai's Ninth People's Hospital has been working with 3D Printing for about 20 years. Since 2013, it has also been developing a powerful laboratory that now employs 15 doctors and engineers and uses 20 3D printers based on different technologies.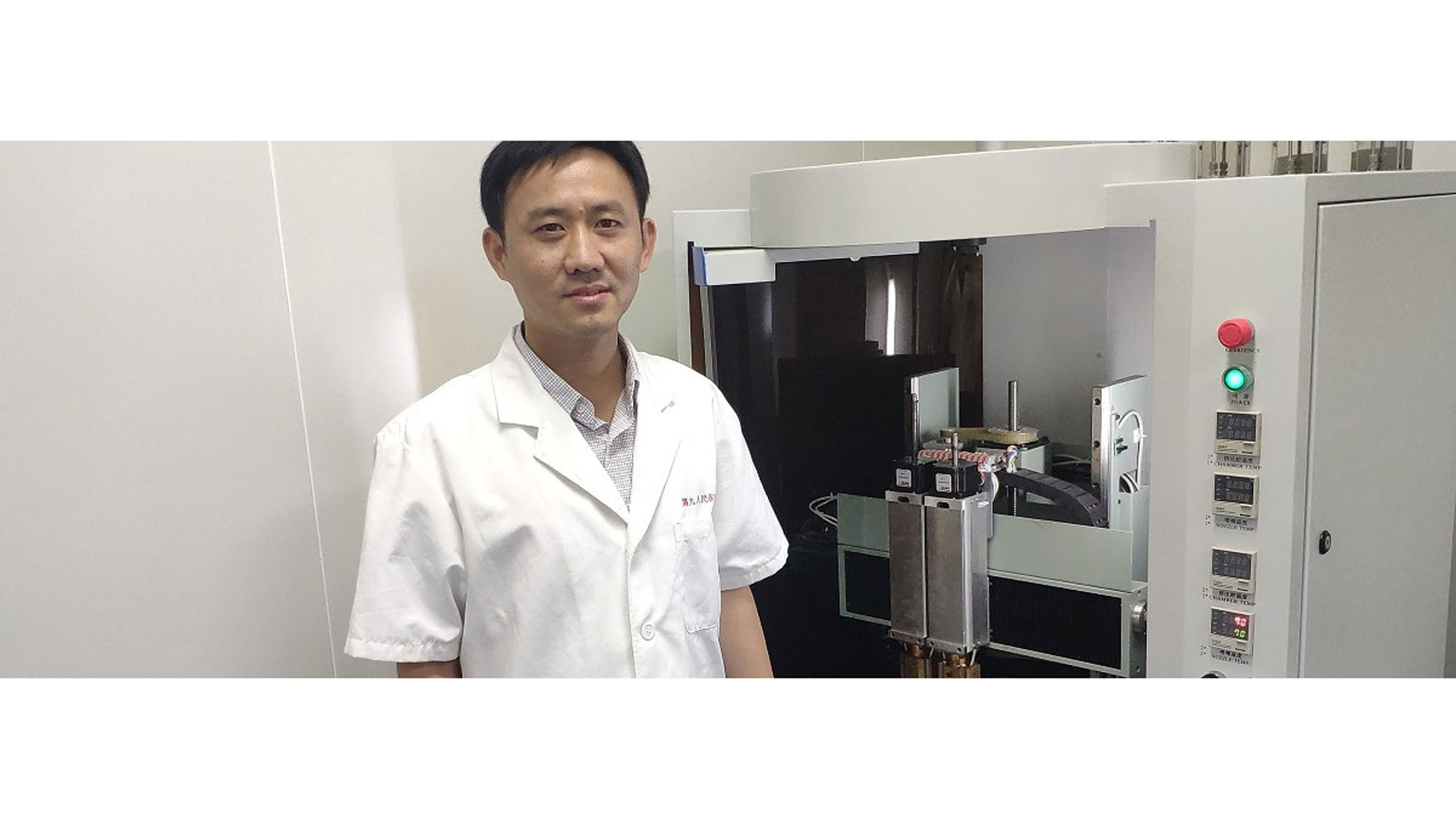 The lab fabricates a relatively wide range of parts. »We use our SLA systems to produce models for surgical preparation, along with an SLS process to create surgical guides that enable precise operation when cutting bone, for example,« explains Dr. Bowen Jiang (Ph.D). Dr. Jiang is the executive deputy director of the Clinical Translational R&D Center of 3D Printing at Ninth People's Hospital, which is affiliated with the School of Medicine at Shanghai Jiao Tong University. The hospital's most important application of AM, however, is 3D-printing metal implants – for hips, knees, and shoulders, for example. Using a titanium alloy, the individual components are produced on metal printers (including EBM and SLM machines) at the Center of 3D Printing.
»In our hospital, the customized implants we fabricate using 3D printing technology are mainly used for patients with very complicated and large bone defects where the traditional standard implant wouldn't achieve the best results,« Dr. Jiang explains.
At Ninth People's Hospital, Dr. Jiang and his colleagues have established a process that enables the independent production of the required prostheses or implants. This starts with a CT scan, which is used as a basis for developing an initial 3D model. »This is always done in coordination between the doctors and engineers; each medical component can only be produced after the doctor gives his or her approval,« Dr. Jiang continues.
Additive Manufacturing in medicine is no longer an exception in Shanghai, but rather a frequently applied technology. Over 100 implants are produced and operated on annually at Ninth People's Hospital alone, along with more than 200 prostheses and over 1,000 surgical templates.
Dr. Jiang and his colleagues also pass on their extensive expertise and experience to other hospitals throughout China. There, the 3D Printing of surgical models (for example) is often already established. »We then help other hospitals with things like additive implant production, which is often the next step,« Dr. Jiang adds.
Research is also an important field of activity for Ninth People's Hospital's Center of 3D Printing – one in which a considerable part of its additive equipment is used. »We're currently working on a new material solution for implants,« Dr. Jiang reports. Bioprinting is also high on the research agenda, even though there is still a considerable way to go before it can be used in medicine. »This will certainly take another 10 to 20 years,« Dr. Jiang predicts. However, the potential of this technology is immense: Even in China, where the waiting times for organ transplants are relatively short compared to the rest of the world, the corresponding lists are long. 3D Printing could significantly increase the chances of recovery regardless of the availability of potential donor organs.
Tags