Winner Start-up Challenge 2022
Significant cost savings in post-processing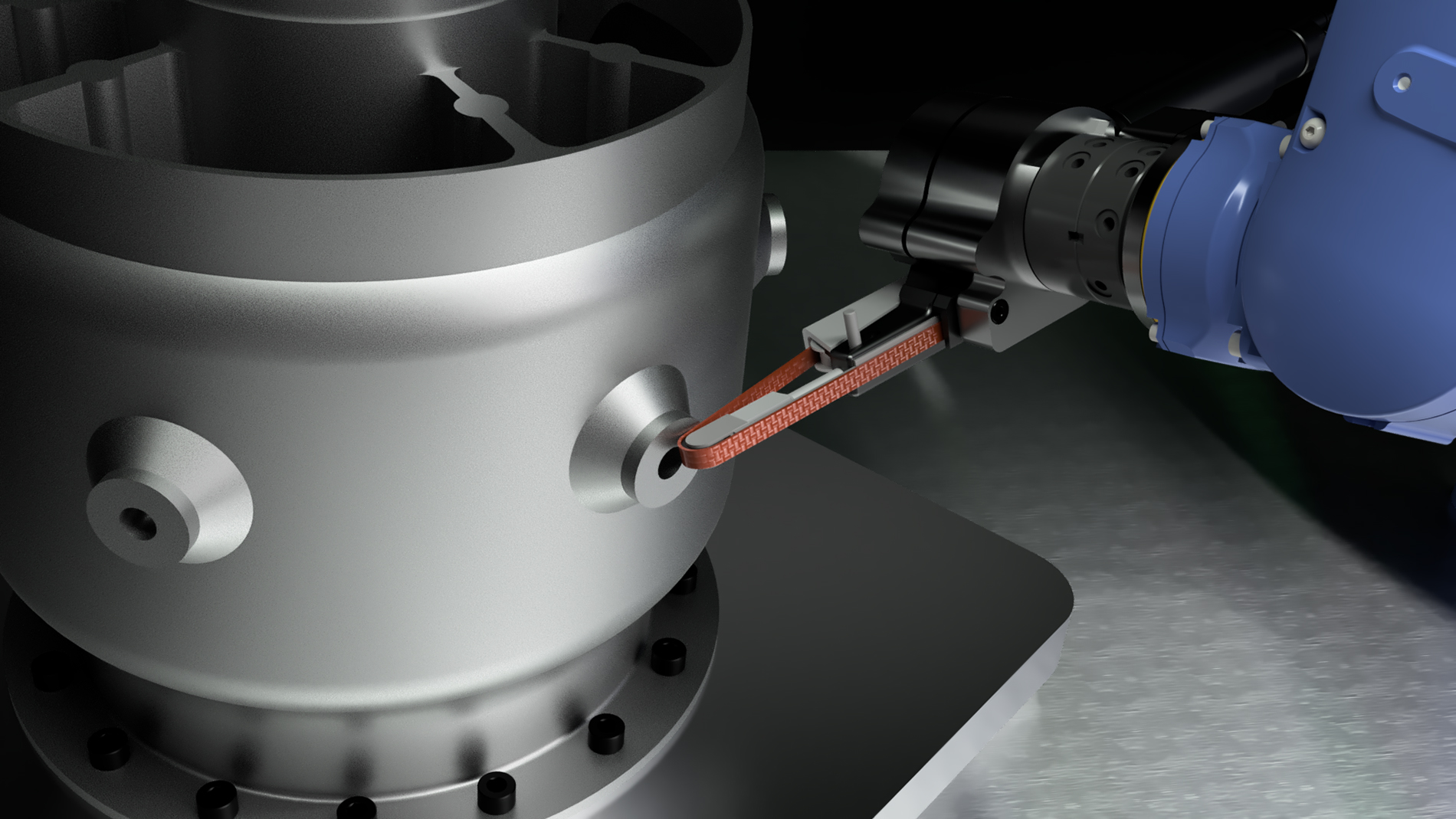 As additive manufacturing (AM) is increasingly adopted as a production technology rather than a prototyping technology, it comes under increased scrutiny from a number of different perspectives. When used as a prototyping technology, "good enough" may suffice when it comes to tolerance attainment, surface finish, or precise geometrical conformity with design intent. However, when used for the production of end-use parts, good enough is not good enough, and AM needs to be seen to be not just accurate but also repeatably reliable and cost-effective as a means of production.
Today, there is a huge focus on the post-processing of AM parts and components. Post processing is not only costly, in some instances contributing upwards of 30% of unit cost per part, but in many instances involves manual intervention which introduces part-to-part quality inconsistency, and which is costly, laborious, and in some instances hazardous.
The search for automated post-processing solutions is on-going and vital for the mass uptake of metal AM across industry, and is the reason that Rivelin Robotics exists.
Today, the company focuses on the automation of support removal and targeted finishing to meet the standards of mission critical industries, and will introduce an array of complementary post-processing processes moving forward including, but not limited to, polishing, platform removal, and powder removal.
For support removal and targeted finishing, Rivelin has developed NetShape Robots, an enclosed microfactory that combines an industrial robot — equipped with an array of tools, state-of-the-art sensors and processes to ensure dexterity — driven by the powerful NetShape control software which uses both machine learning and traditional deterministic control theory to optimise the quality and repeatability of support removal and finishing.
The result is an automated support removal solution that reduces defects by 90%, results in a 10-fold reduction in operational costs, and eliminates human risk and variability.
As a company we aim to drive the uptake of AM which we see as a major contributor to a sustainable future, and which will have lasting benefits for our environment. With NetShape Robots we introduce our first breakthrough to achieve this goal.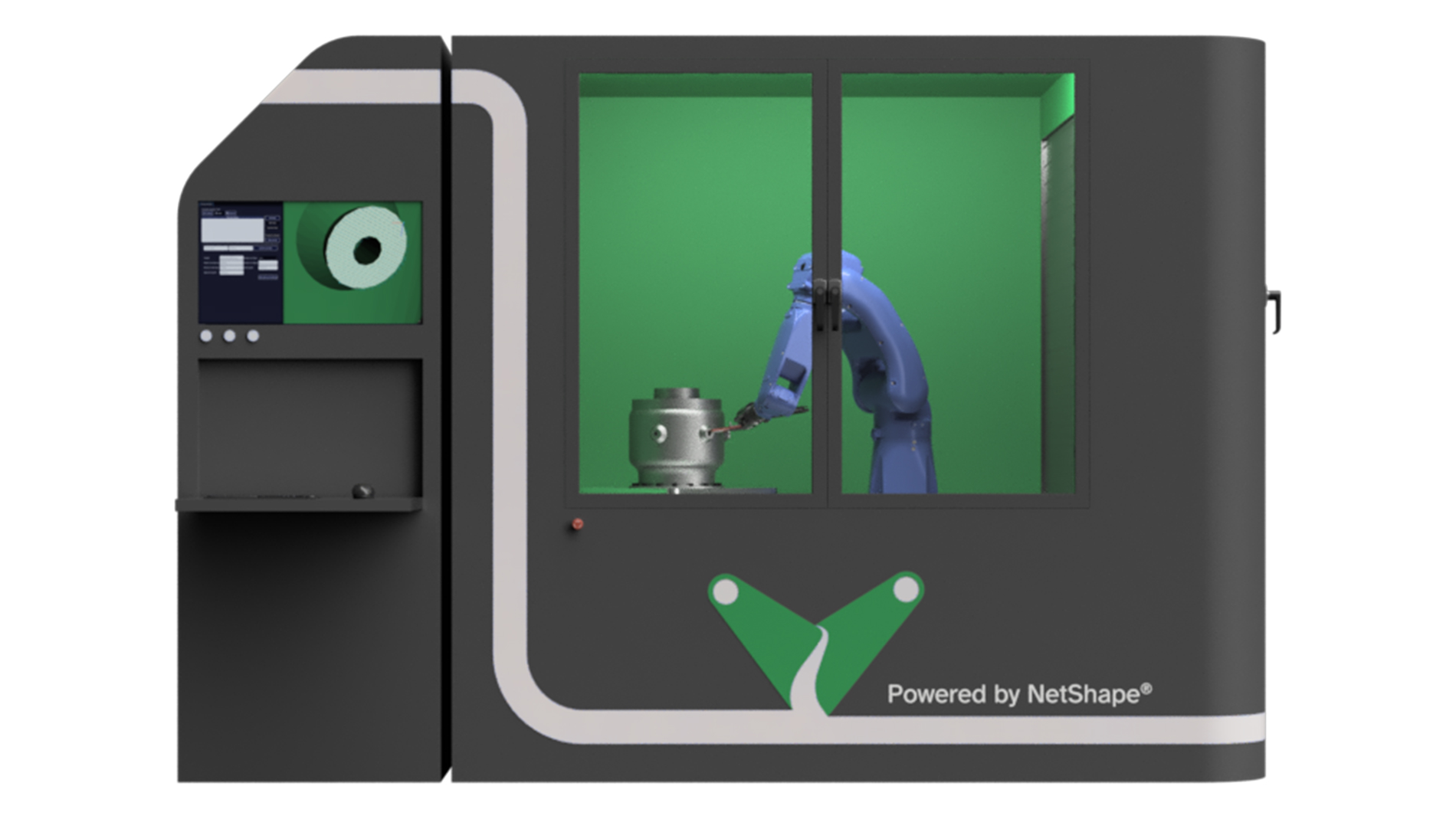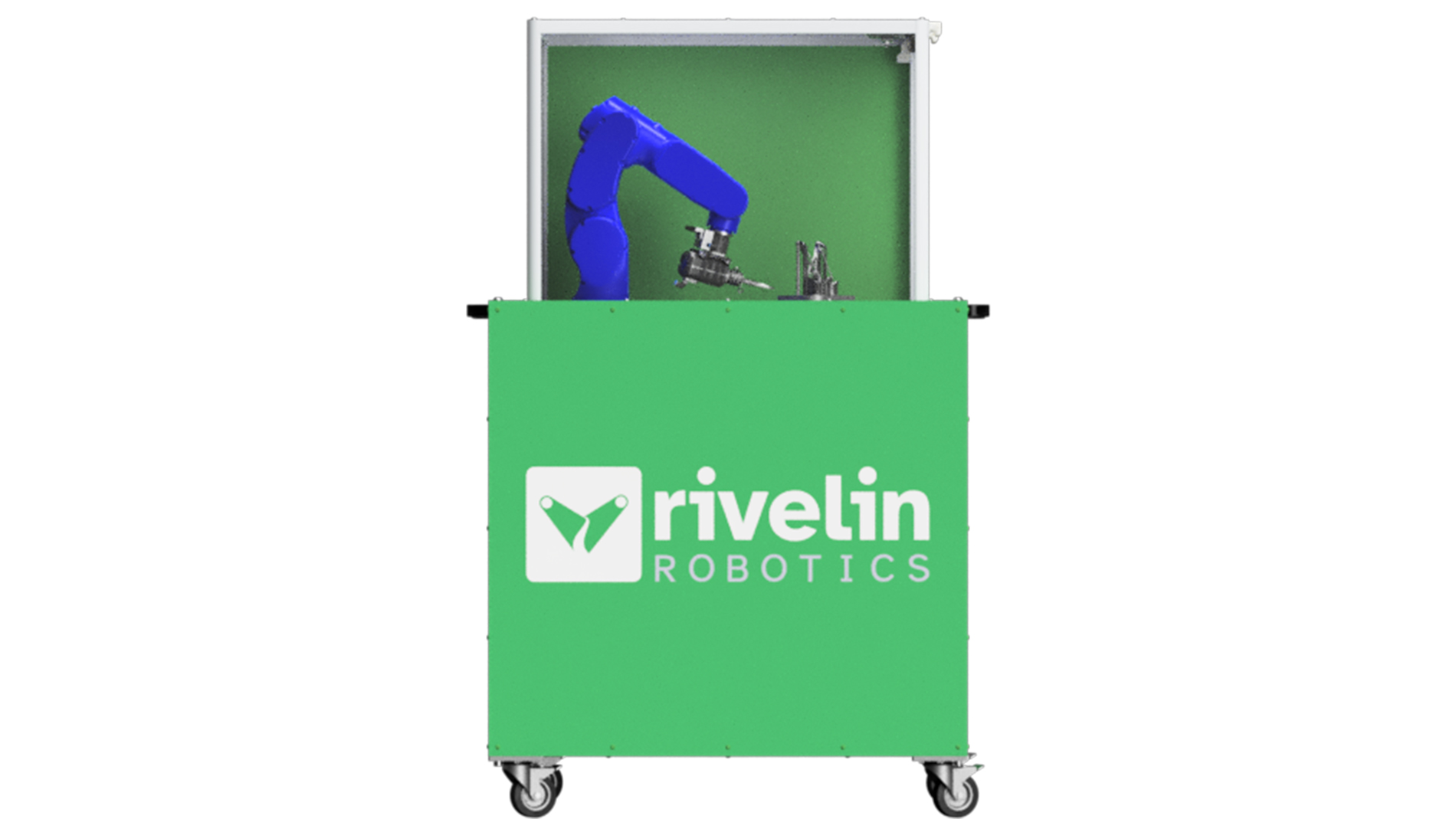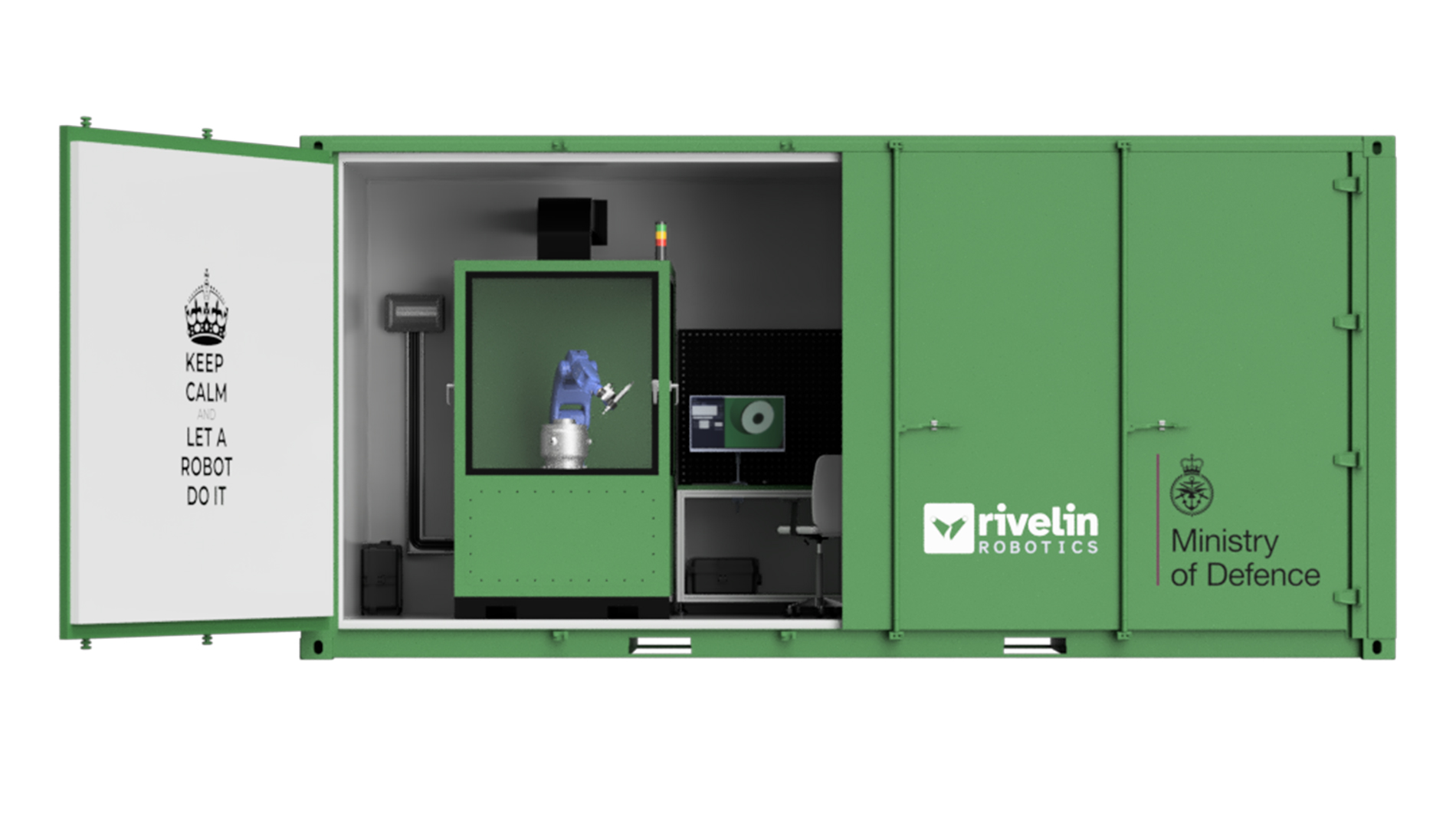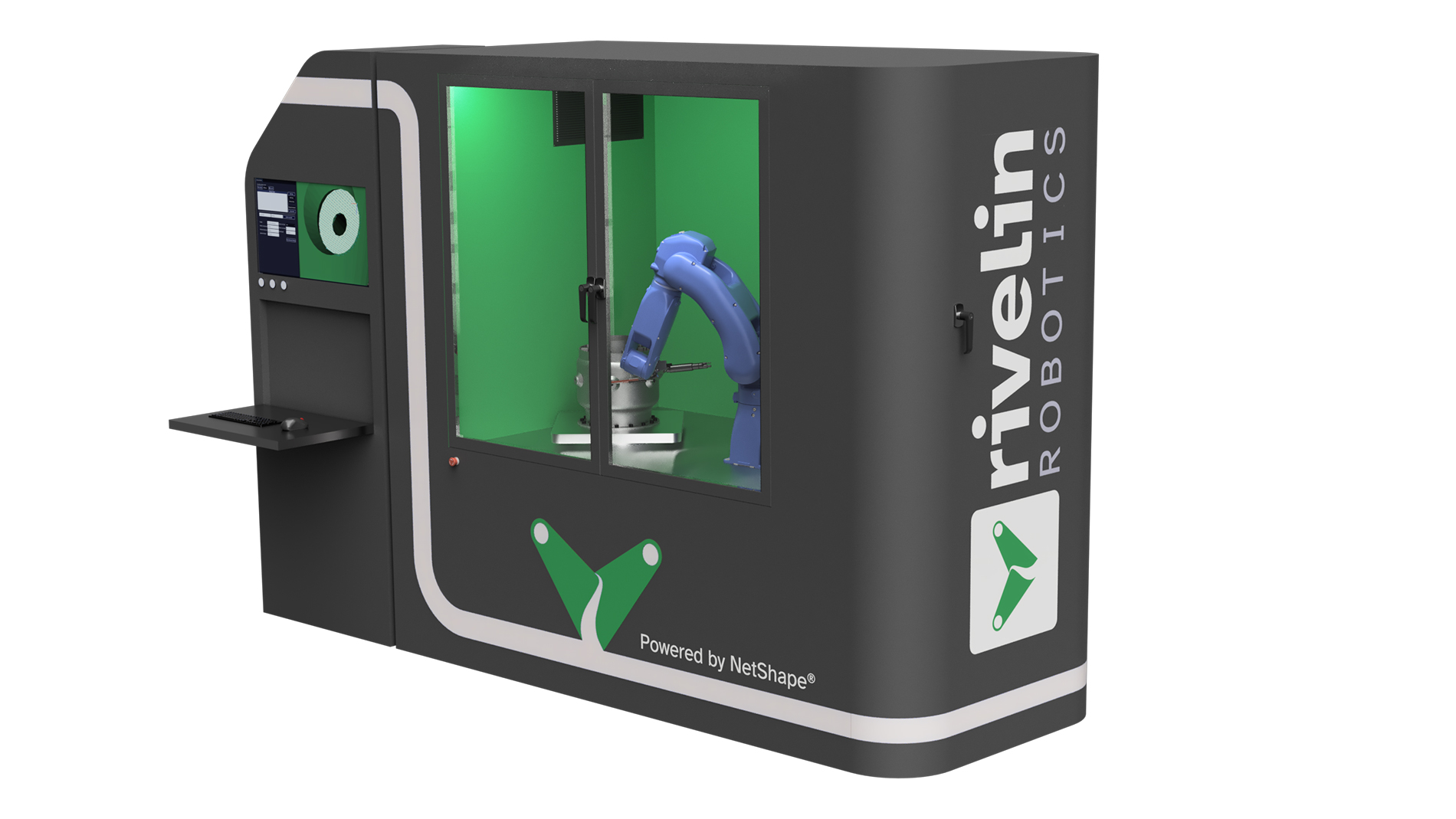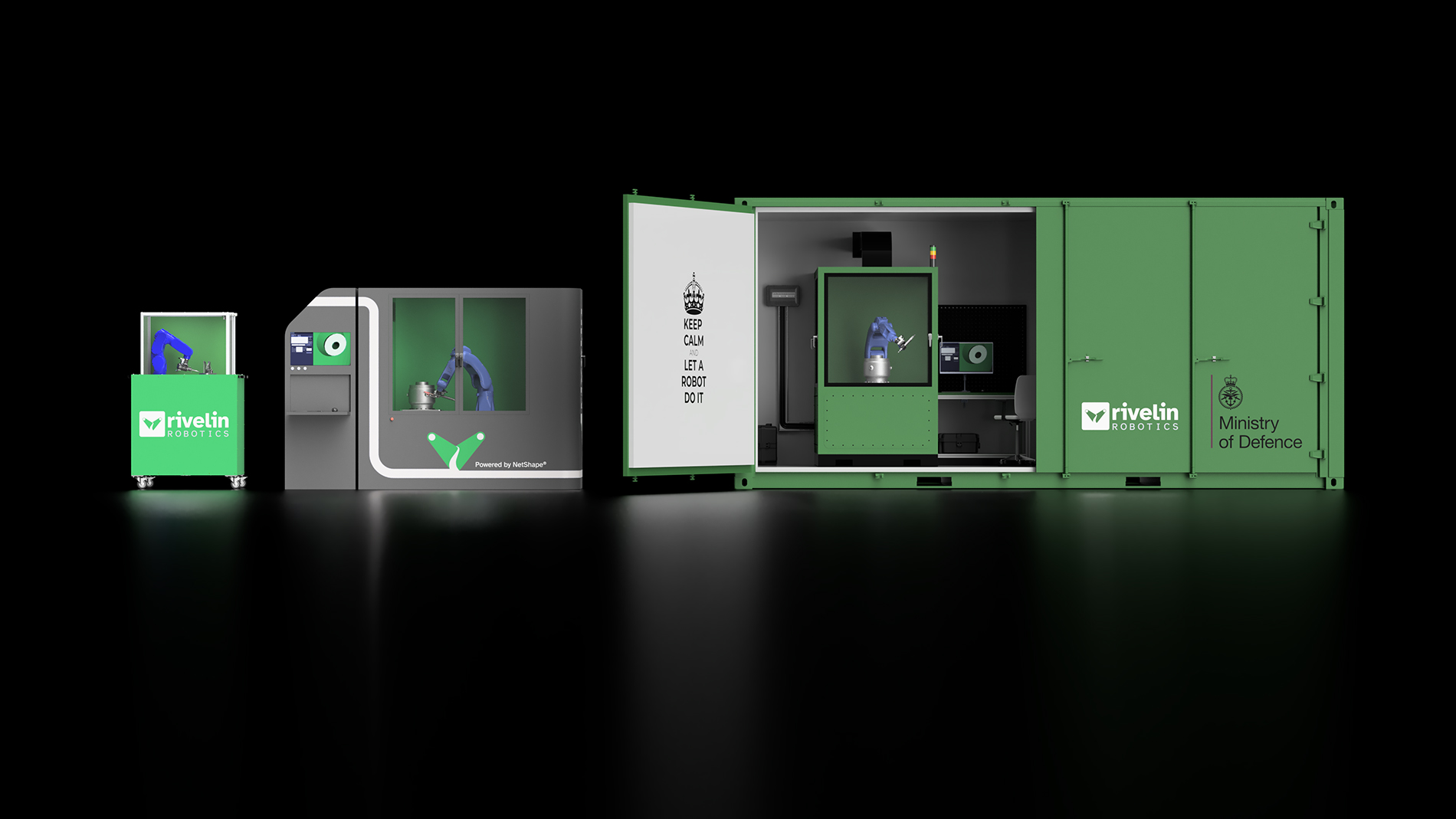 "The search for automated post-processing solutions is on-going and vital for the mass uptake of metal AM across industry, and is the reason Rivelin Robotics exists. With NetShape Robots we introduce our first breakthrough to achieve this goal. Formnext is the leading global platform that enables us to launch it to industry. Being awarded this prize by our peers is an enormous honour and validation of our vision."