Winner Start-up Challenge 2022
Fast micro 3D Printing
Currently, 3D printing has taken the world by storm, but not on a micro-scale. At Photosynthetic, we want to disrupt the microfabrication technology by creating an ultra-fast and cost-effective approach to micro-3D printing.
Typically, 3D microstructures are fabricated using conventional methods like Two-Photon Lithography (TPL), Stereolithography (SLA), and Optical Grayscale Lithography (OGL). These methods use light to generate polymeric 3D structures in liquid photosensitive materials. All of these methods suffer from limitations in either speed, design freedom, cost, or resolution. Photosynthetic's patented technology  surpasses the commercially available products for microfabrication by offering a significant step-change improvement on existing solutions.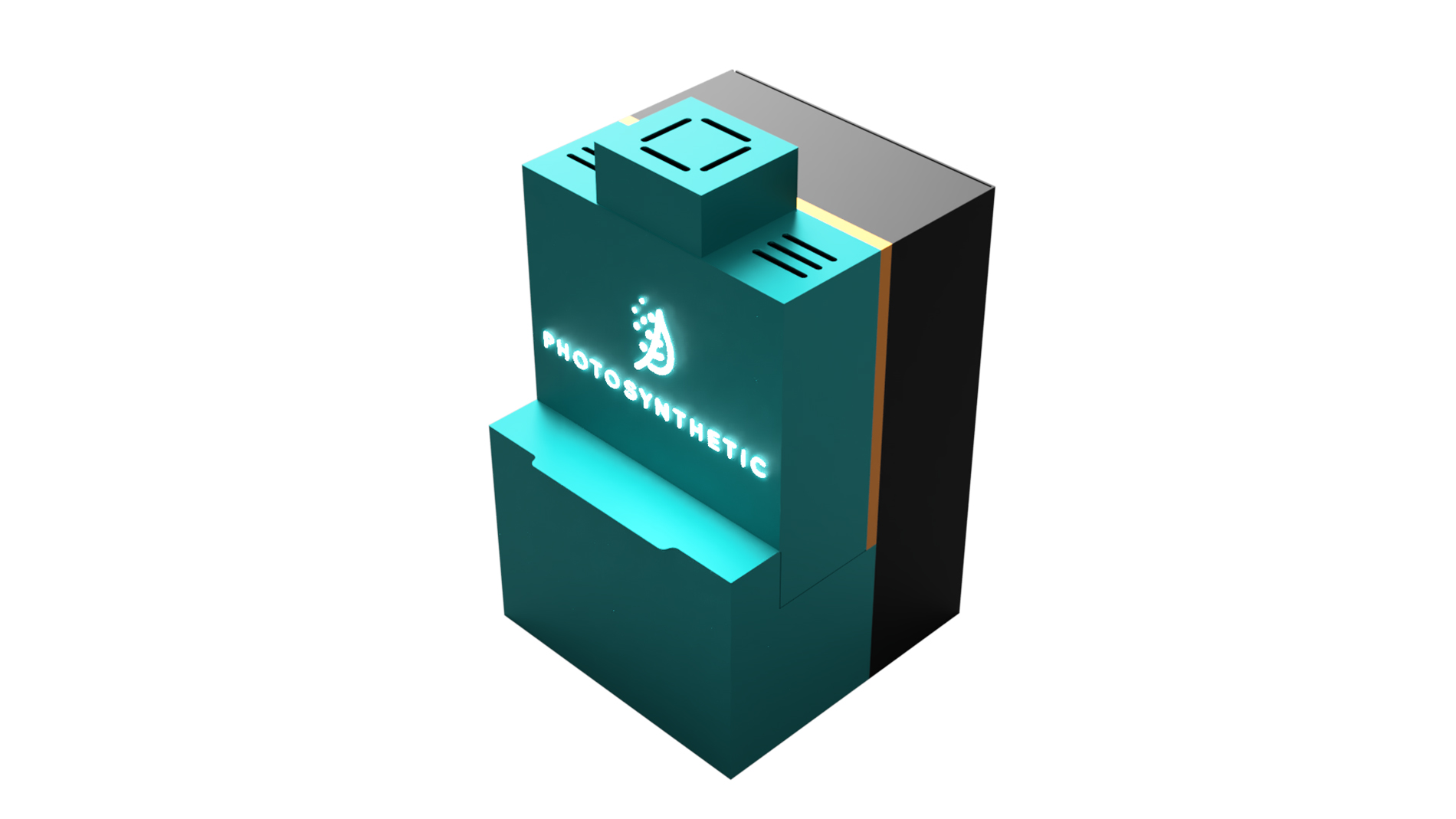 Our method allows fast direct 3D printing to enter the micron scale, removing the need for methods based on complex step-by-step generation of 3D structures. The technology is based on the following components:
Optical hardware system (hardware)
Resins based on single-photon polymerization (chemistry / material engineering)
Computer algorithms to control the printing (mathematics / physics / modelling)
The new micro 3D printer enables rapid microfabrication and/or prototyping (50 mm3/hour) in high-resolution mode (<1 micron), therefore reducing development time from months to days/hours and saving capital investment.
"We are excited to participate in Formnext 2022 and demonstrate our novel technology for micro 3D printing for the first time to the European market. We are working on ultra-fast and cost-effective machines for serial production and/or prototyping of microsystems with an end-goal to see other technologies being created and brought to the market thanks to our instrument."