Along with its main attractions, Formnext offers plenty of inspiring and informative program elements that enable attendees to get involved, make new contacts, and gain further skills while engaging in in-depth discussions with other members of the community.
TCT introducing stage @ Formnext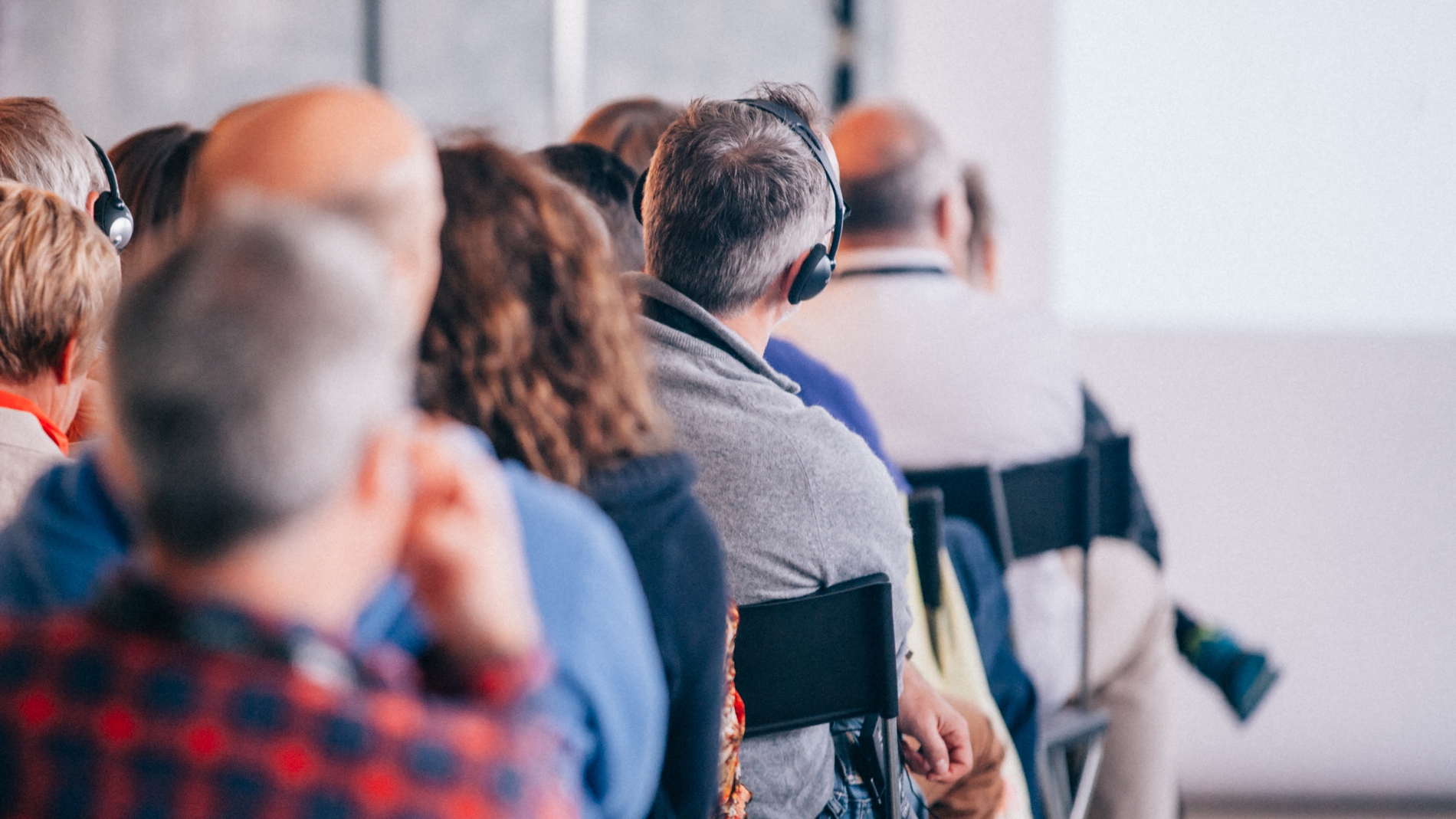 The TCT introducing stage @ Formnext will hold over 60 insightful presentations on the latest additive manufacturing developments. Leading exhibitors will introduce the audience to the recent innovations in machinery and equipment, manufacturing and post-processing solutions, materials and software. Inspiring talks will also address advancements in metrology, inspection, quality management, consultancy and advisory services. The TCT conference team invites all formnext visitors to attend the engaging sessions this technological platform has to offer.
additive4industry – special showcase of the German Mechanical Engineering Industry Association (VDMA)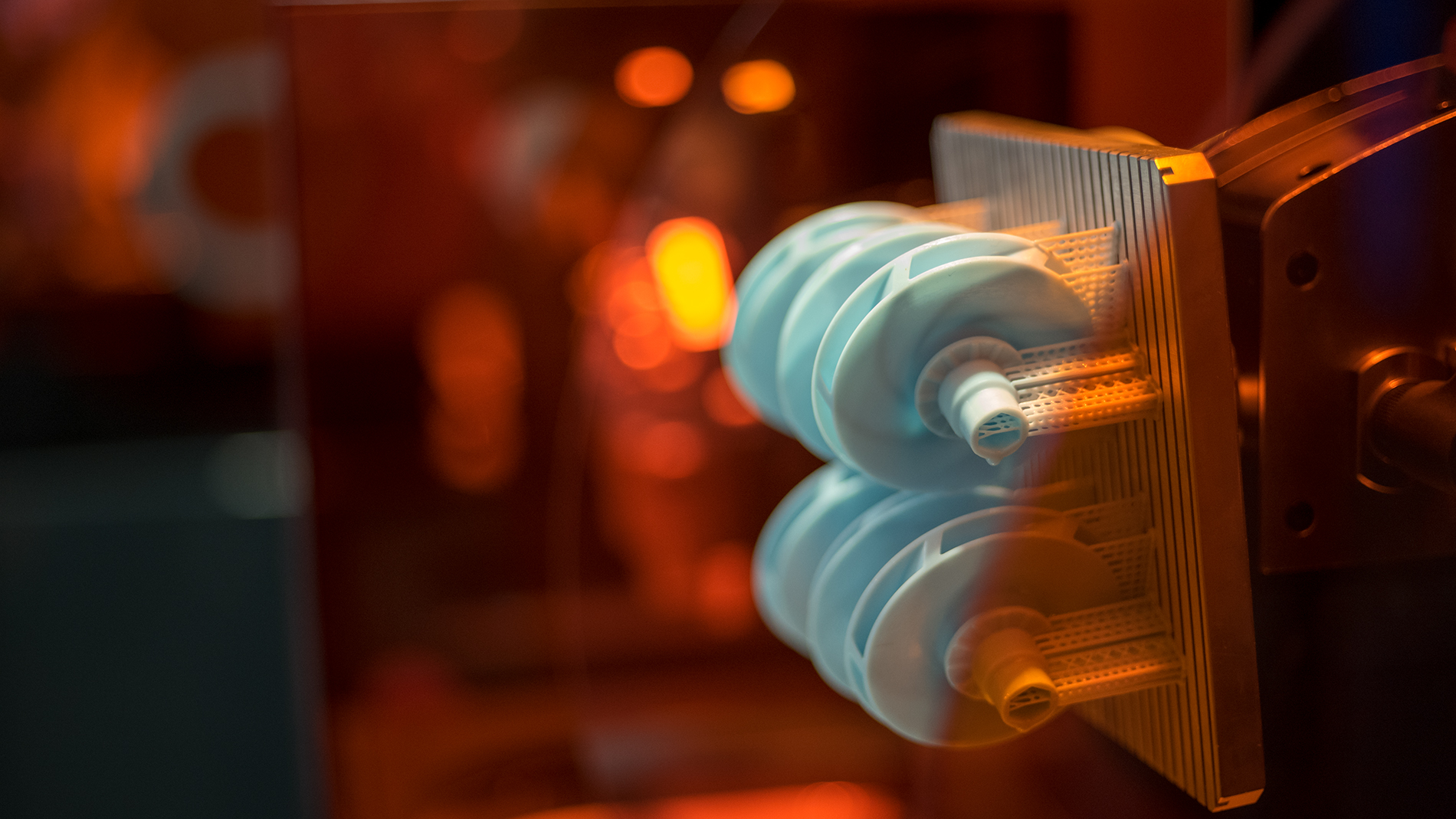 Dive into additive manufacturing processes. The "additive4industry" user-case area demonstrates examples of industrial application from among the 150 members of the Additive Manufacturing Association. It highlights the steps and technologies used in development and manufacturing and provides relevant background information.
purmundus challenge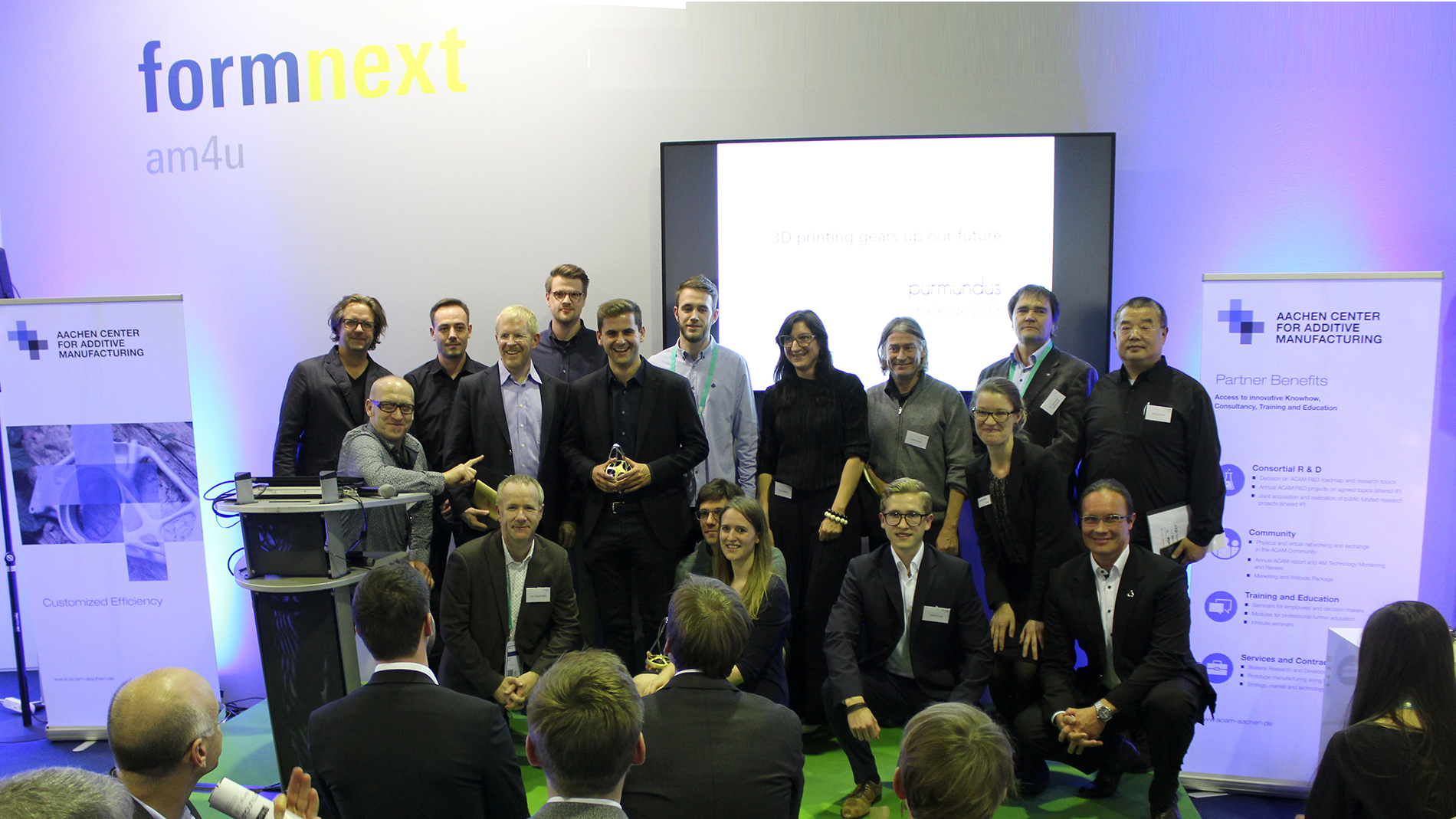 In November 2018, for the third year in a row, the purmundus challenge awarded the design prize for 3D printing at Formnext in Frankfurt. A total of 34 finalists competed for a chance to win the coveted purmundus challenge trophy.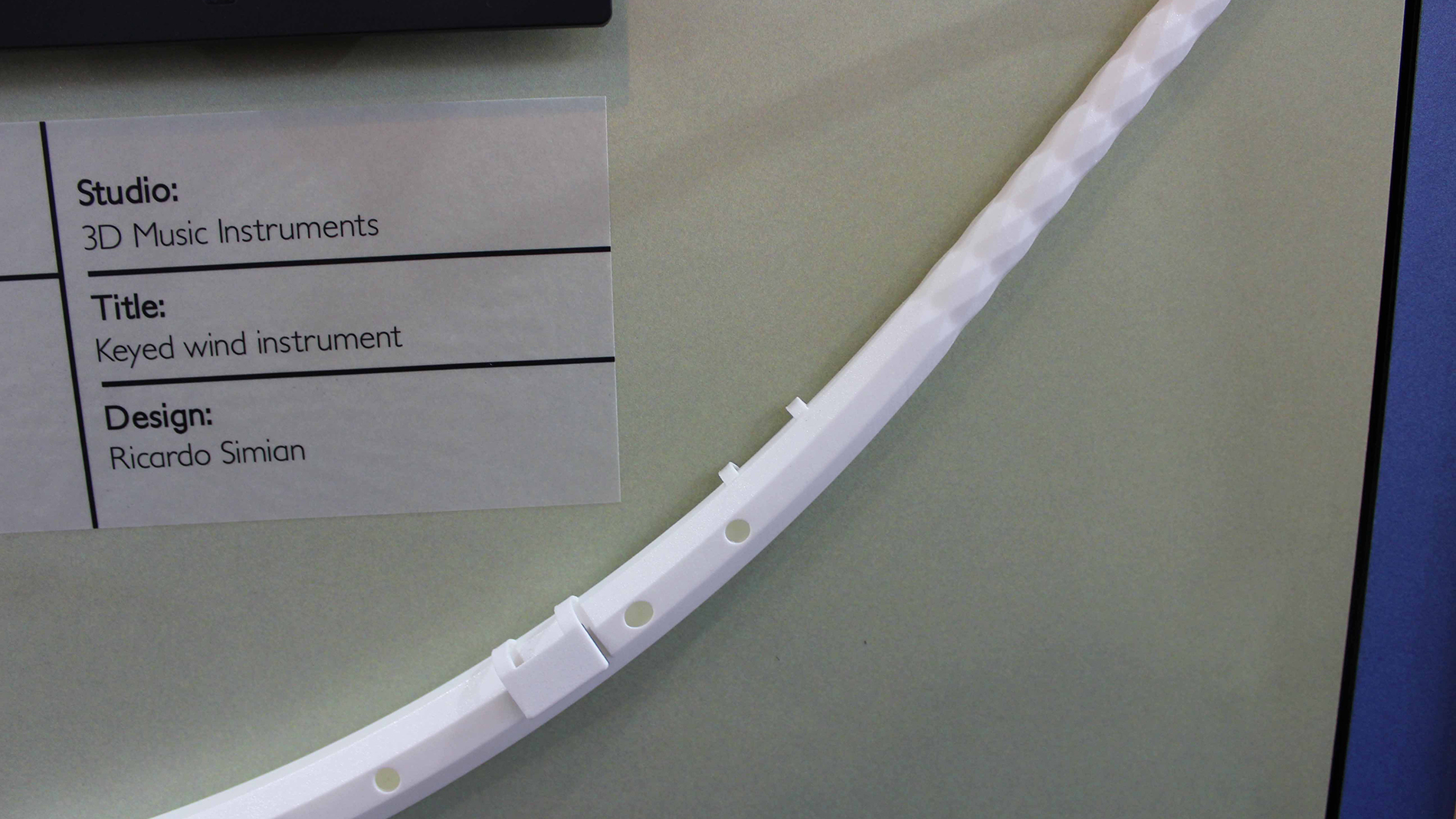 1st prize: Keyed wind instrument
3D Music Instruments I Ricardo Simian
"Keyed wind instrument is a wind instrument with integrated 3D printed keys. As a prototype for this development was chosen the cornetto, a renaissance wind instrument. With the addition of these keys this instrument becomes for the first time in history more ergonomic."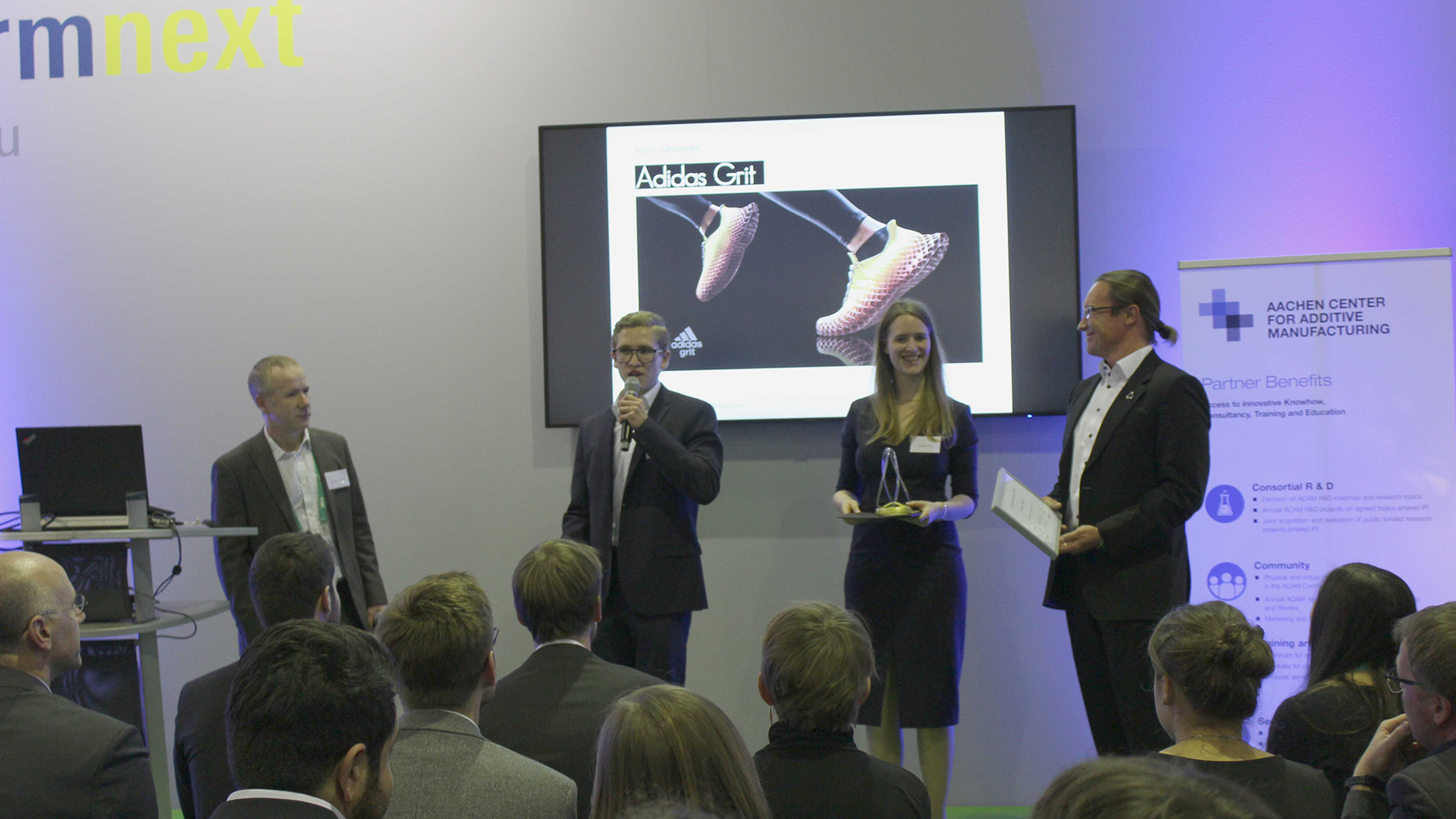 2nd prize: Adidas Grit
Aarish Netarwala
"Adidas Grit is a pair of resistance training shoes, that replicates the experience of training on soft sand. Grits can be worn to by athletes to train on any running surface. The sole of the shoe mimics sand and absorbs energy from the user, fatiguing the leg muscles faster through strenuous exercise."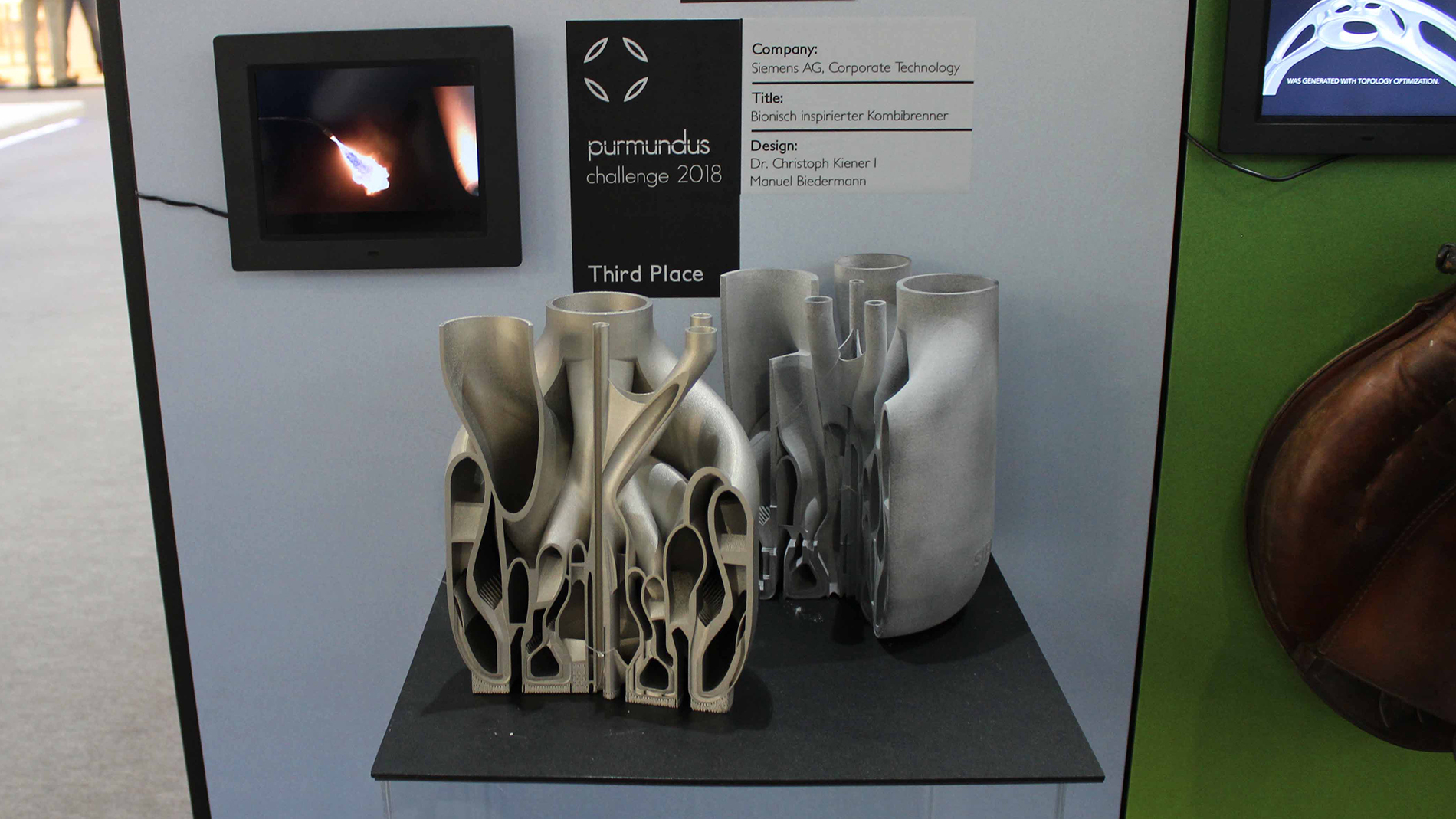 3rd prize: Bionisch inspirierter Kombibrenner
Siemens AG, Corporate Technology I Dr. Christoph Kiener I Manuel Biedermann
"Bionisch inspirierter Kombibrenner shows how conventional components from the processing industry can be shaped into organic, functionally optimised structures. The dual fuel burner shown makes targeted use of the freedom offered by laser melting."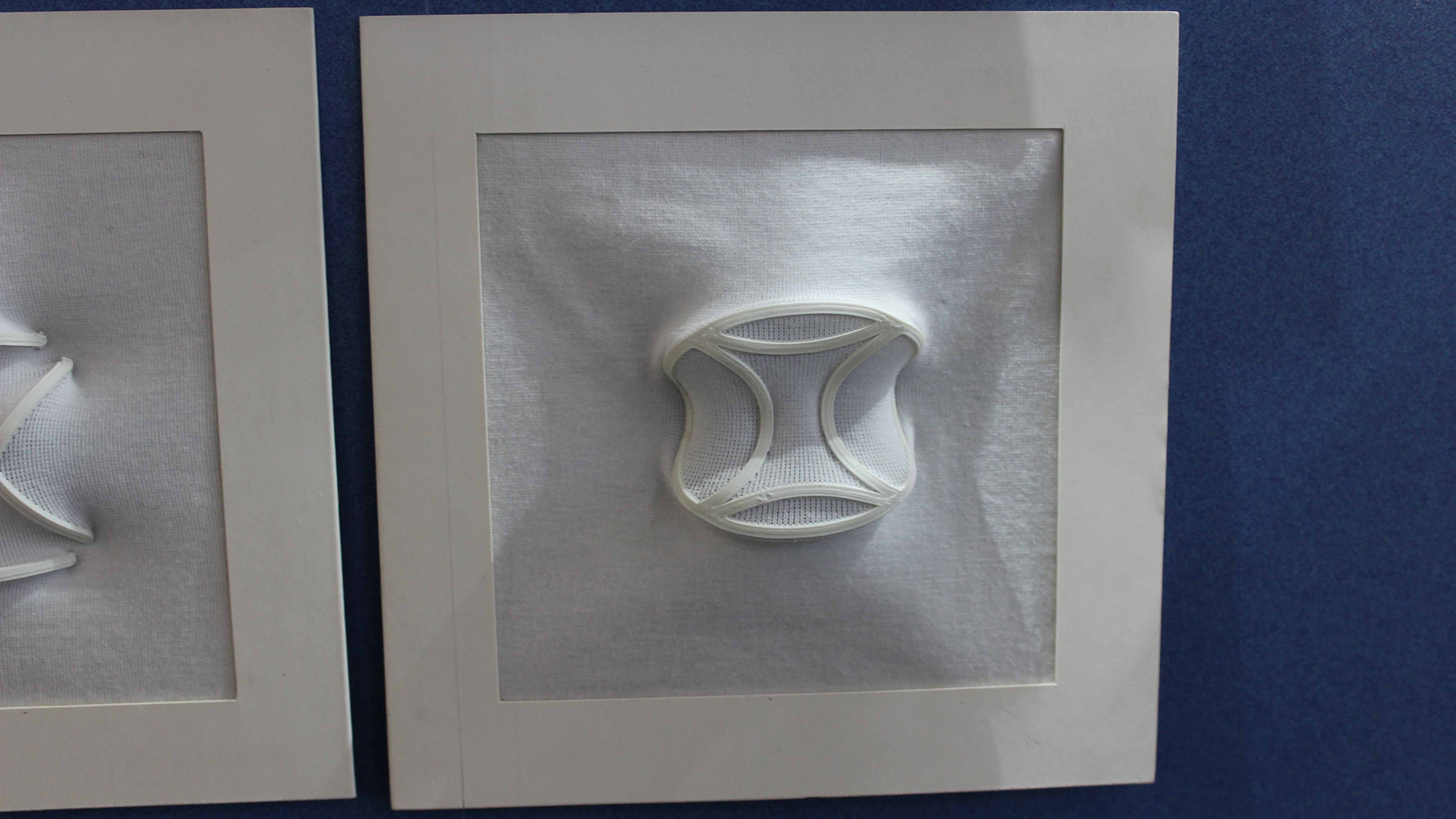 Special Mention: "Mit 4D-Druck zur Bewegung"
Dorothea Lang
"Printing dynamic, form-changing textiles. A targeted combination of fabric tension and a corresponding 3D structure, as well as a "smart" printing filament that can remember its shape, allowing us to specify precise movement patterns that it performs independently in response to cer tain changes in temperature."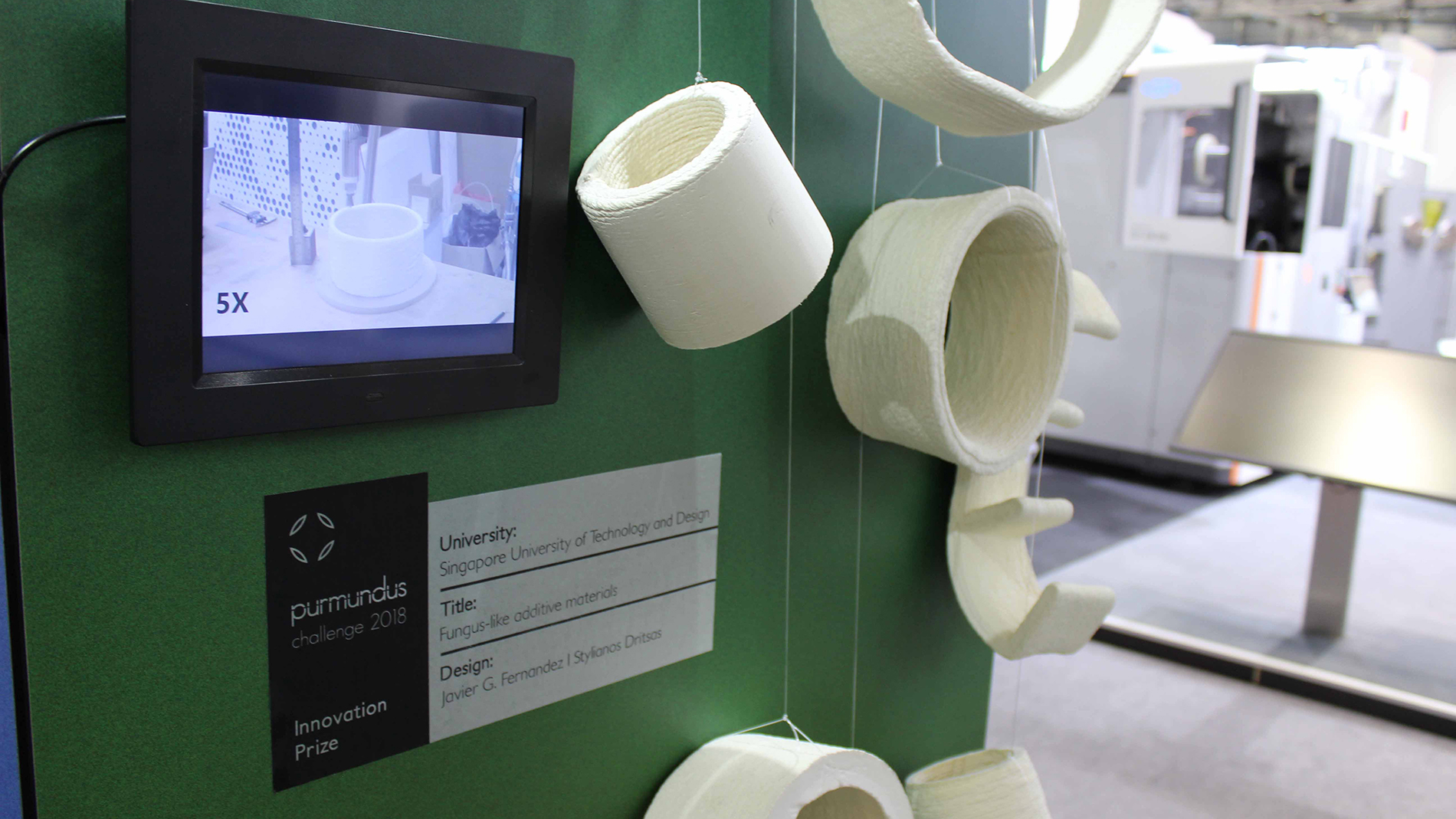 Innovation Prize: Fungus-like additive materials
Singapore University of Technology and Design I Javier G. Fernandez I Stylianos Dritsas
"Fungus-like additive materials are fabricated entirely with cellulose and chitosan, the most ubiquitous biopolymers on ear th and produced in large amounts in almost every ecosystem. Both ingredients are obtained from by-products of the industry.«

Public Choice Award: The world's first printed bathtub made of sand
Sandhelden GmbH & Co. KG I Sebastian Hermann
"The world's first printed bathtub made of sand is the very first bathtub printed out of sand in one only piece."

The next international competition of ideas for 3D printing will start in June 2019.

More information at purmundus-challenge.com.