Additive manufacturing is constantly changing and reinventing itself. Through our Events & Challenges we match you with new companies, show you new products and support you in your professional entry into this fascinating industry.
Formnext Fusion: Business speed dating with AI

Networking in a new way. Let yourself be networked! Based on your profile details and activities in the system, AI learns and inspires you with contact suggestions for short 1-to-1 meetings. Use this chance and let yourself be surprised. The Formnext Fusion starts on 3 November, 4 p.m.. All Formnext Connect participants are cordially invited.
How it works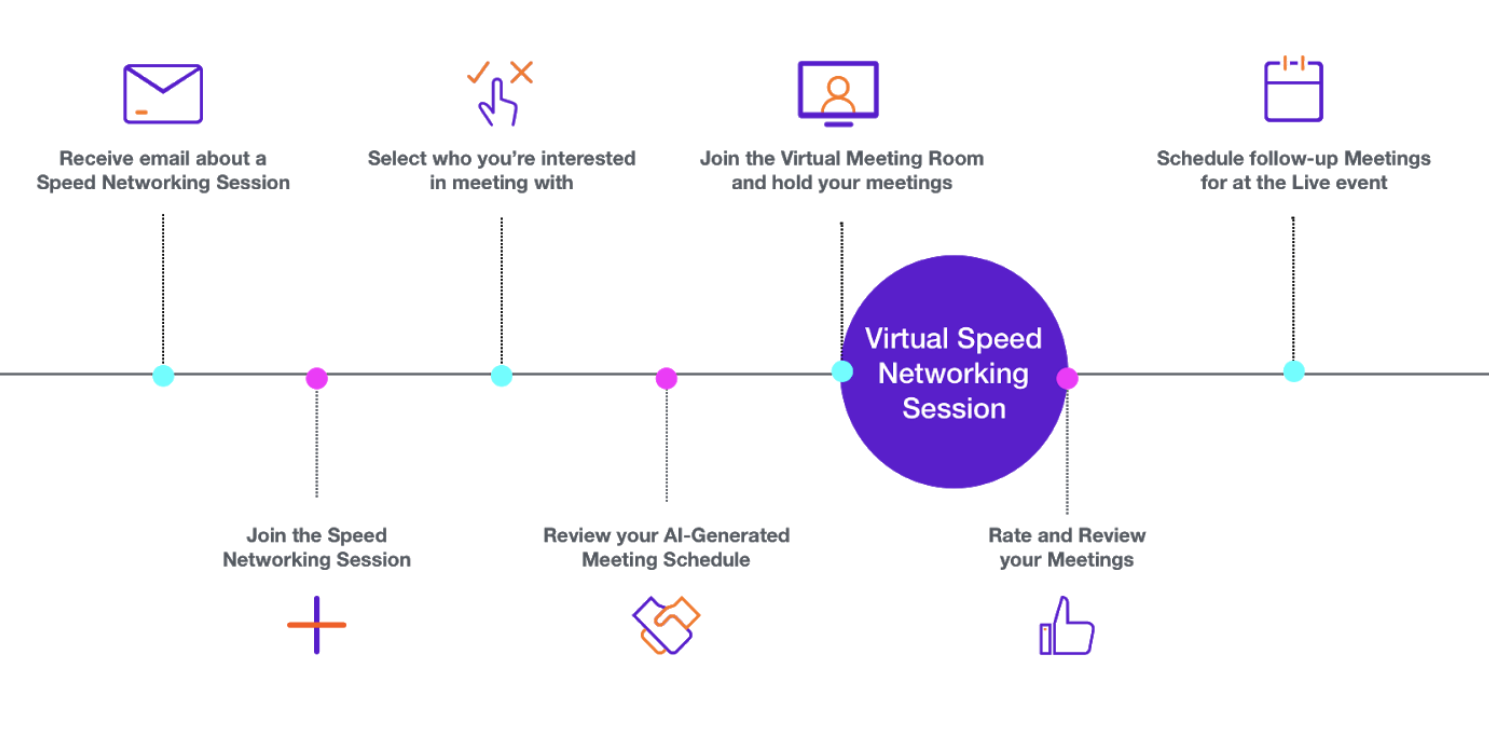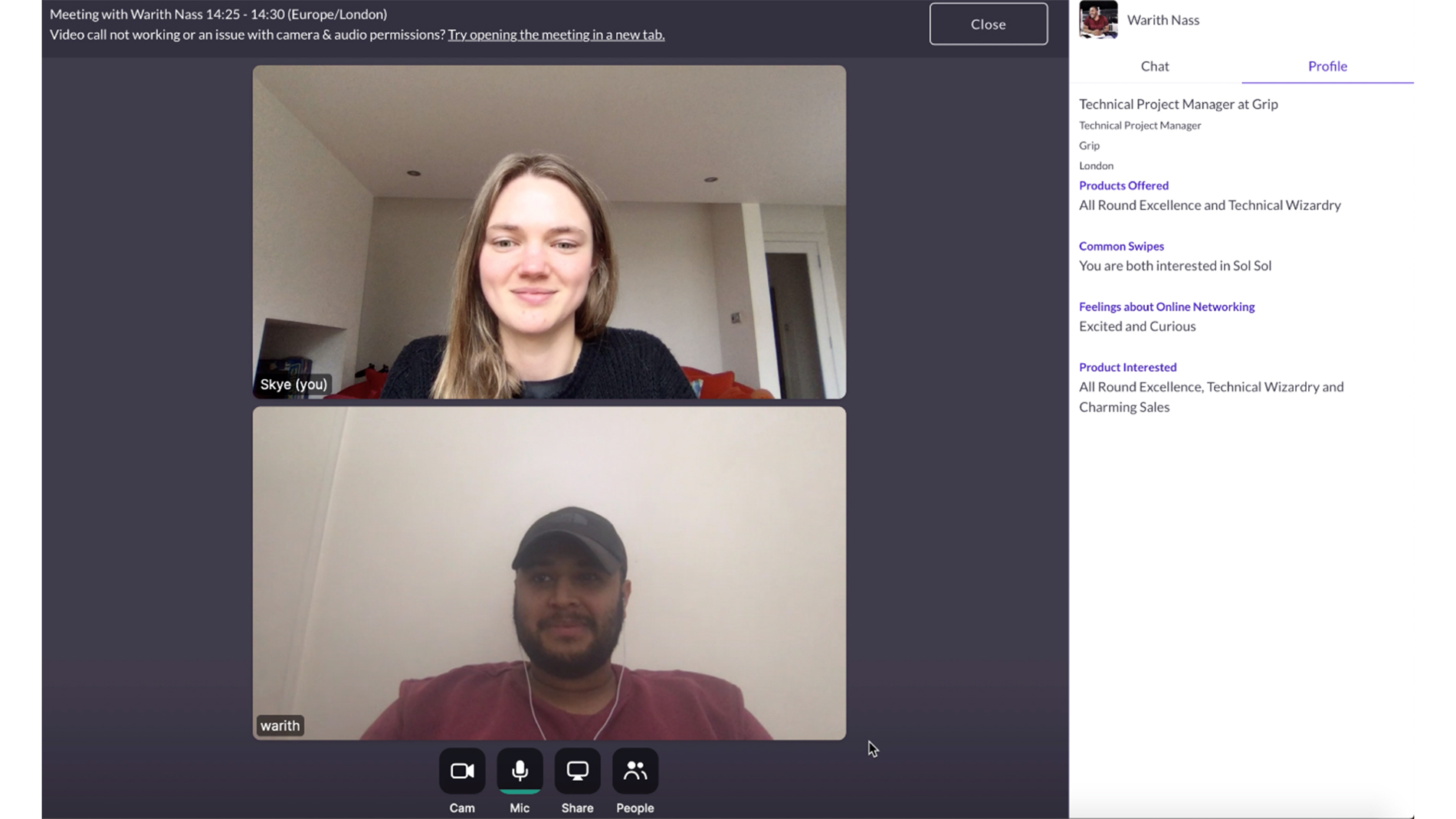 After your successful registration and profile maintenance you will find Formnext Fusion in the event agenda of the platform
Add the Formnext Fusion to your schedule and open it. You'll be able to see other participants and select who you would like to meet.
Confirm your interest or skip the suggestion. The AI remembers your choice and learns more.
Based on your interests, a list of 5x5-minute meetings will be generated for you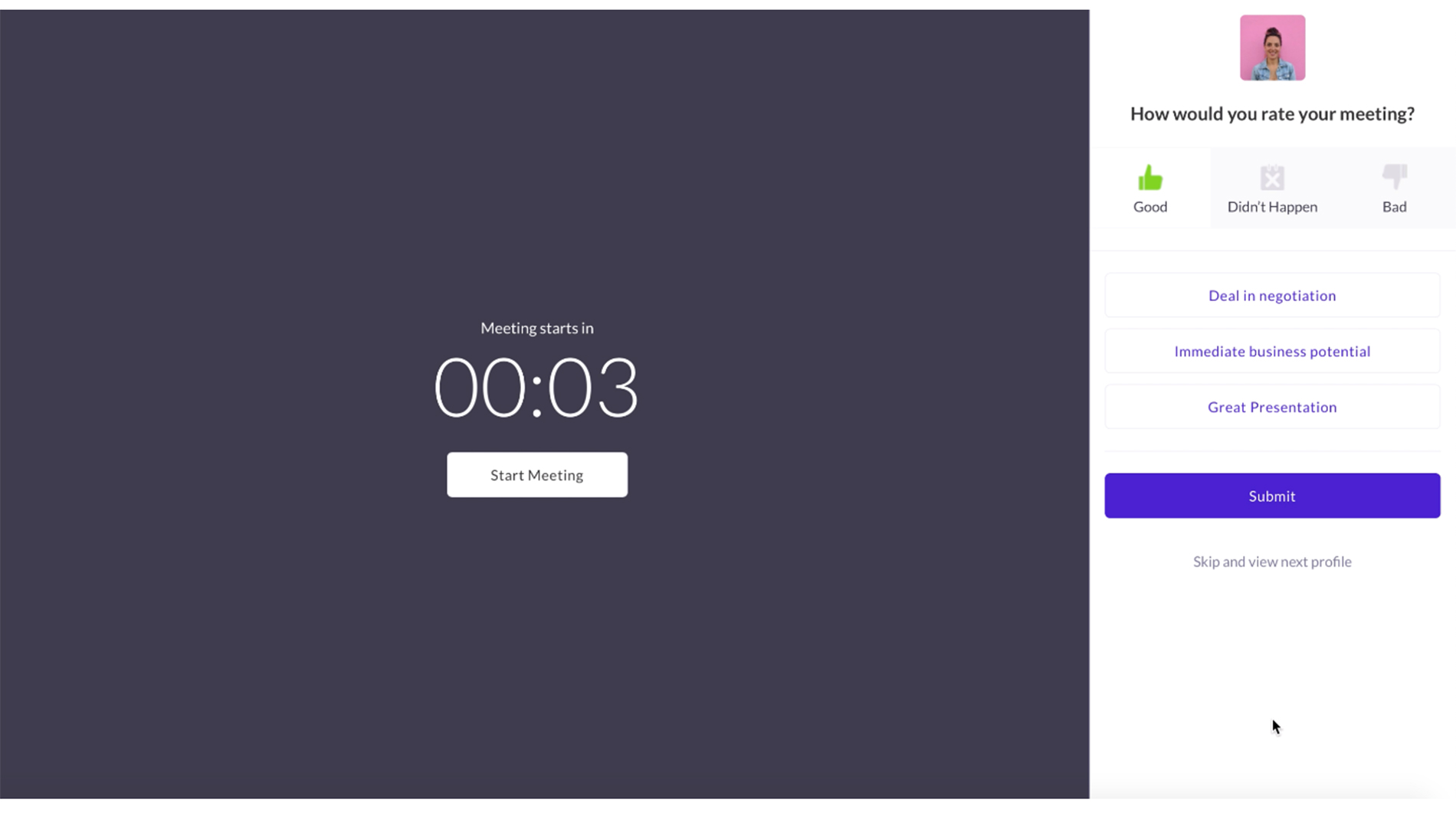 Once the meetings are generated, you can view your agenda. From 5 minutes before your first meeting you can enter the 'Virtual Meeting Room'.
Enjoy your Virtual Meeting! A countdown will warn you when the meeting is about to end.
You will automatically enter your next meeting. Don't forget to rate your meeting while you wait!
Start-up Challenge 2020 - Viable AM Innovations plus Contribution to Sustainability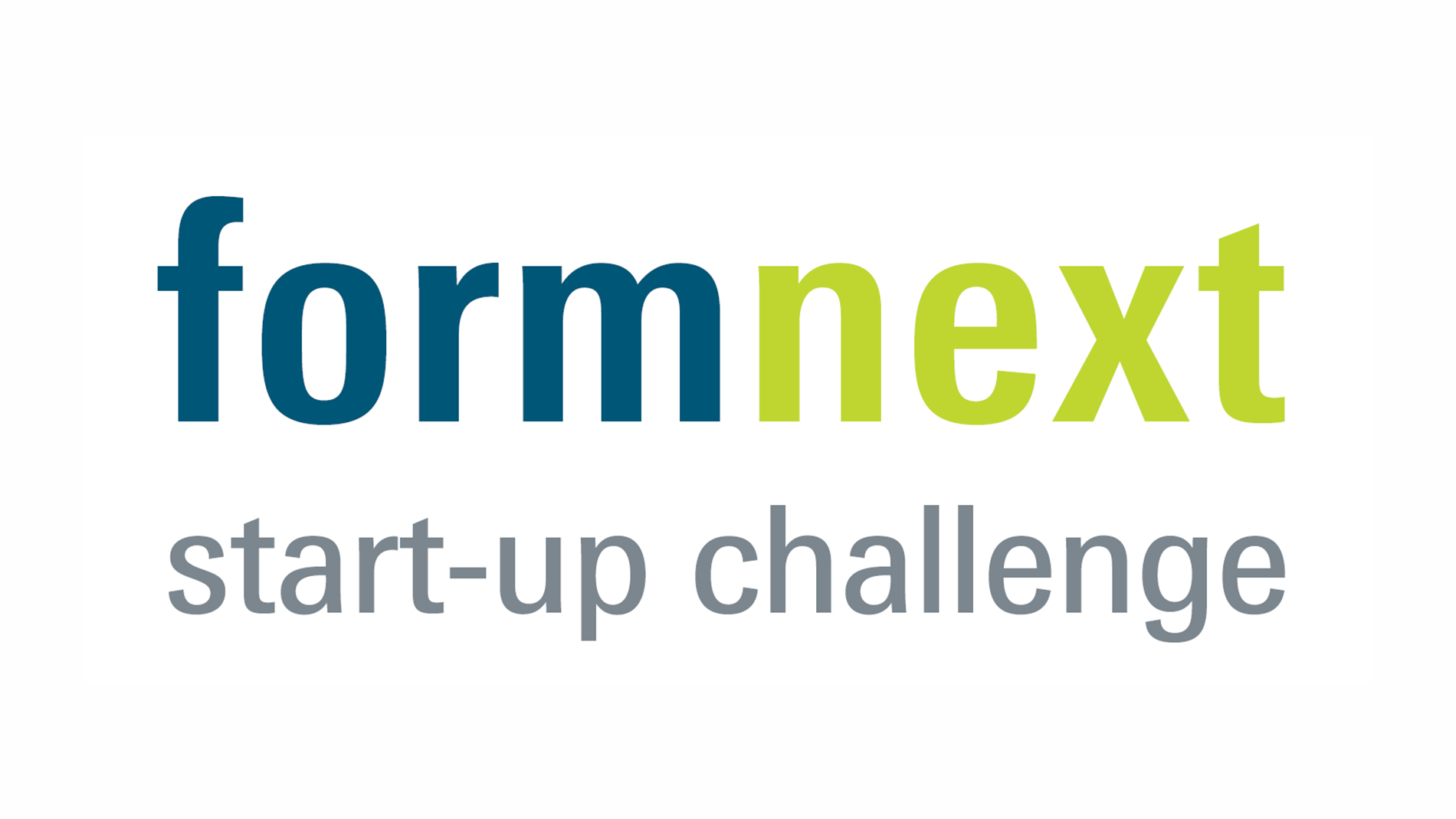 The Start-up Challenge is an integral part of Formnext and has been supporting young, innovative start-ups for the past five years by providing free participation in the trade show. In recent years, a wide range of start-ups have taken advantage of this unique platform to present themselves to investors, established companies, the press and other stakeholders.
The current corona crisis has brought the issue of sustainability further into the focus of our activities. In recent months, there has been a reduction in the number of flights, factories have come to a shutdown, and the otherwise very mobile world has come to a temporary halt. Despite the drastic consequences for our social and economic lives, there have also been one or two rays of hope. Air quality has improved in some places, dolphins have returned to their bays, and industries have moved closer together with creative approaches. Additive manufacturing is no exception; the news has been full of reports on the 3D printing of masks, test equipment and parts for respirators as well as calls for joint actions, for instance.
New category in 2020 – AM Ventures Impact Award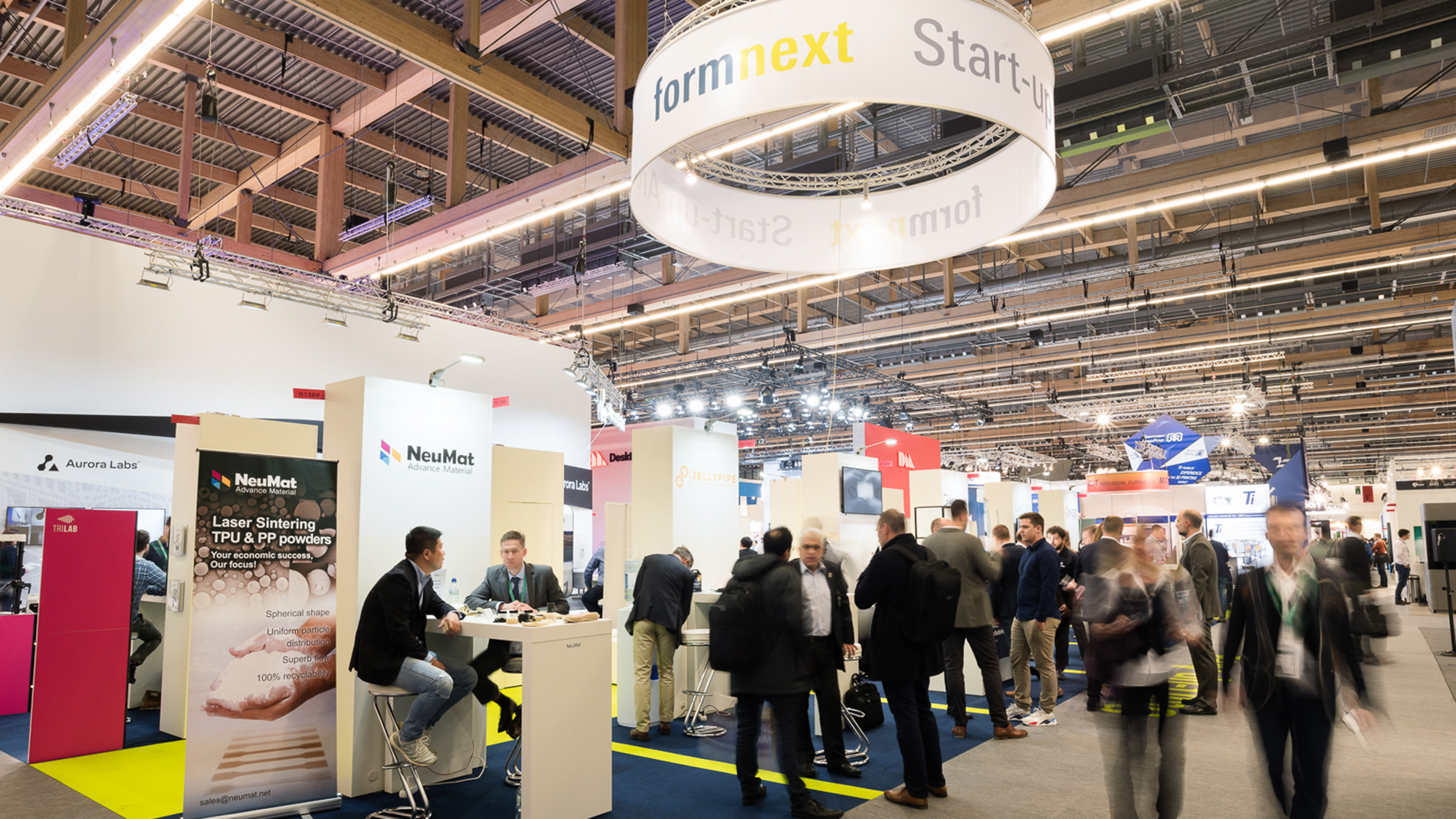 Formnext, together with AM Ventures, has taken these developments as an opportunity to announce a new award within the Start-up Challenge 2020. The first year of the AM Ventures Impact Award focused on the importance of sustainable management. Topics relating to both people and the planet have been looked at from a technology, application, business, and value chain perspective.
These are the winners 2020!
Five exceptional start-ups were able to win the international Formnext Start-up Challenge 2020 with their innovations. Molyworks also won the AM Ventures Impact Award, presented for the first time in the Formnext Start-up Challenge. 
The successful technical developments range from automated design software, new plastic materials, production monitoring and a solution for automated post-processing. The international winners will also present their innovations at Formnext Connect. First impressions can be found here:

Winner Start-Up Challenge
Jury Start-up Challenge 2020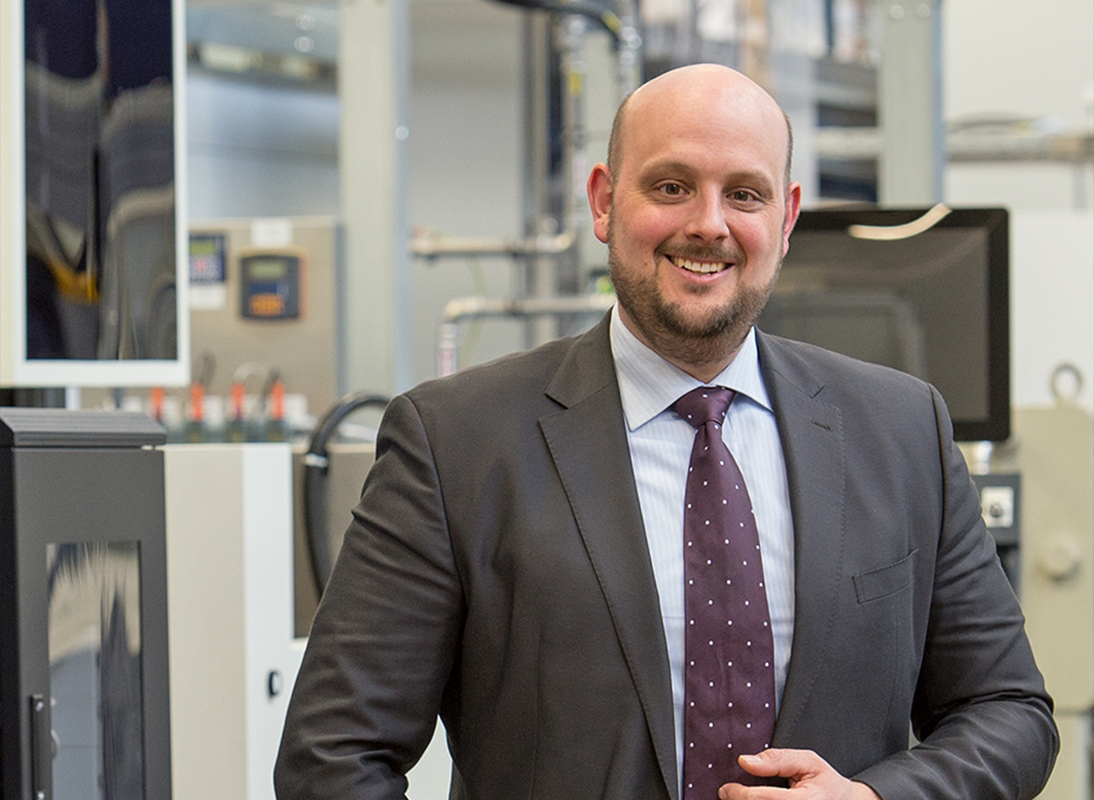 Kristian Arntz, Managing Director and Partner, ACAM Aachen Center for Additive Manufacturing
Entry into additive manufacturing as production engineer– Establishment of a department at Fraunhofer with focus on AM – Management of ACAM, which provides the manufacturing industry with simplified access to AM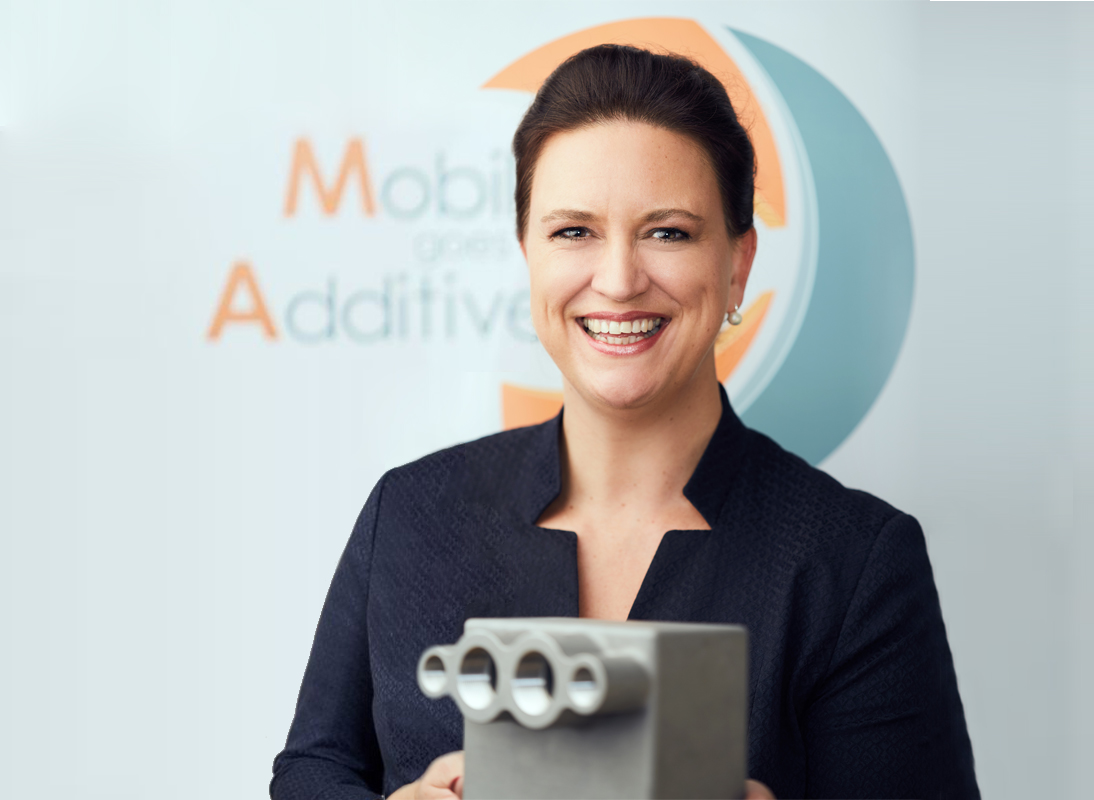 Stefanie Brickwede, Head of 3d printing@DB and Managing Director of "Mobility goes Additive"
Initiator of a start-up safari for DB – Head of 3d printing@DB – 3D printing network "Mobility goes Additive"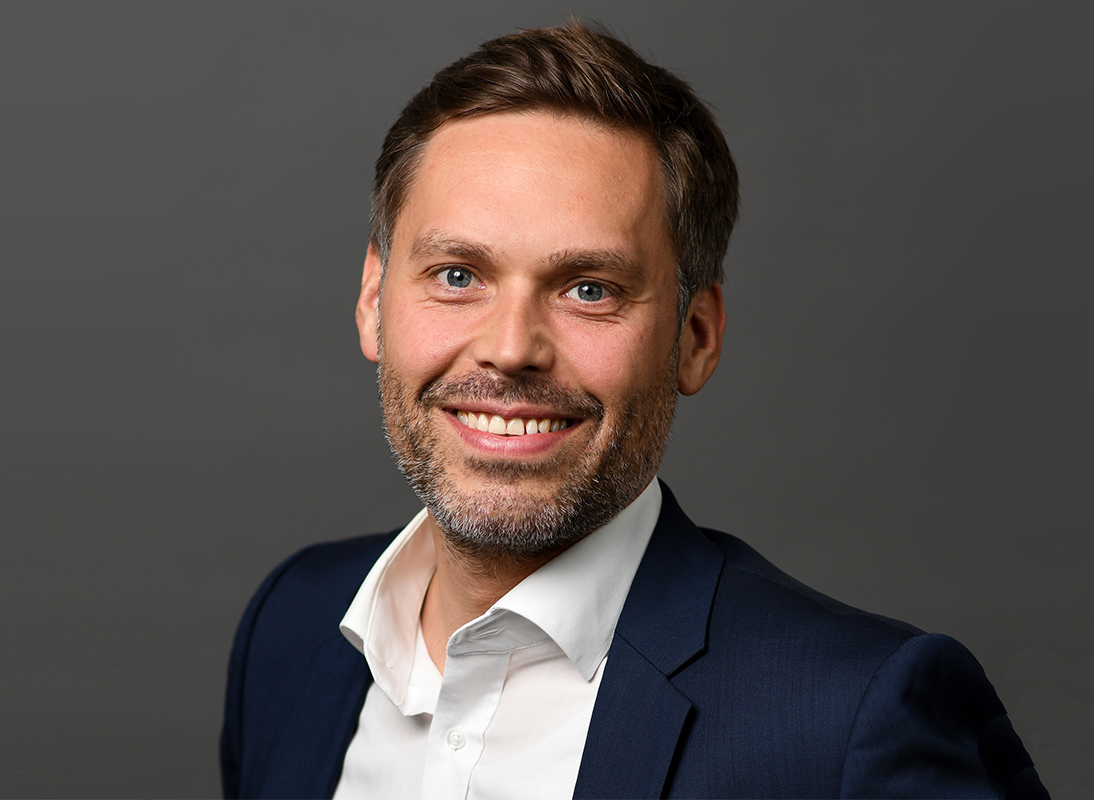 Arno Held, Chief Venture Officer, AM Ventures
14 years AM experience - 1,400 AM-Startups scouted - 24 funding rounds in AM-Startups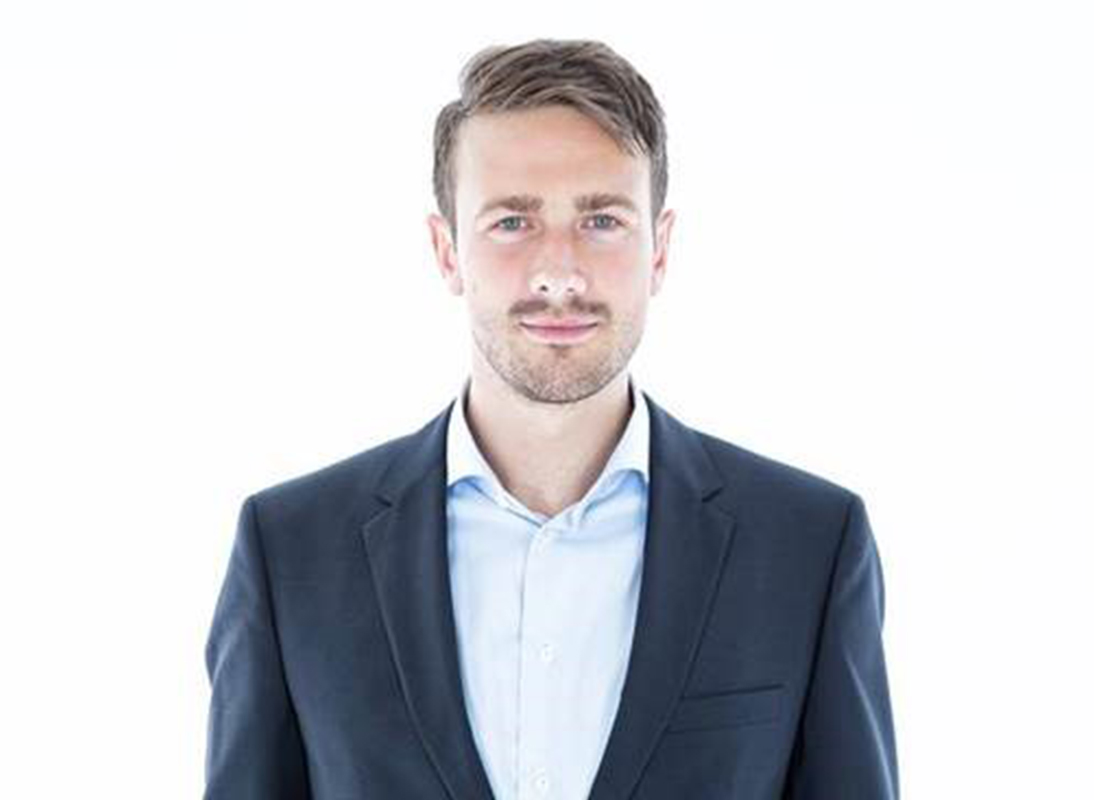 Tobias Kuhl, Head of Operations, XPRENEURS Incubator, UnternehmerTUM
Entry into additive manufacturing at EOS – Responsibility for AM activities at UnternehmerTUM – Foundation of an AM Start-up Incubator and the 3D-Printing Cluster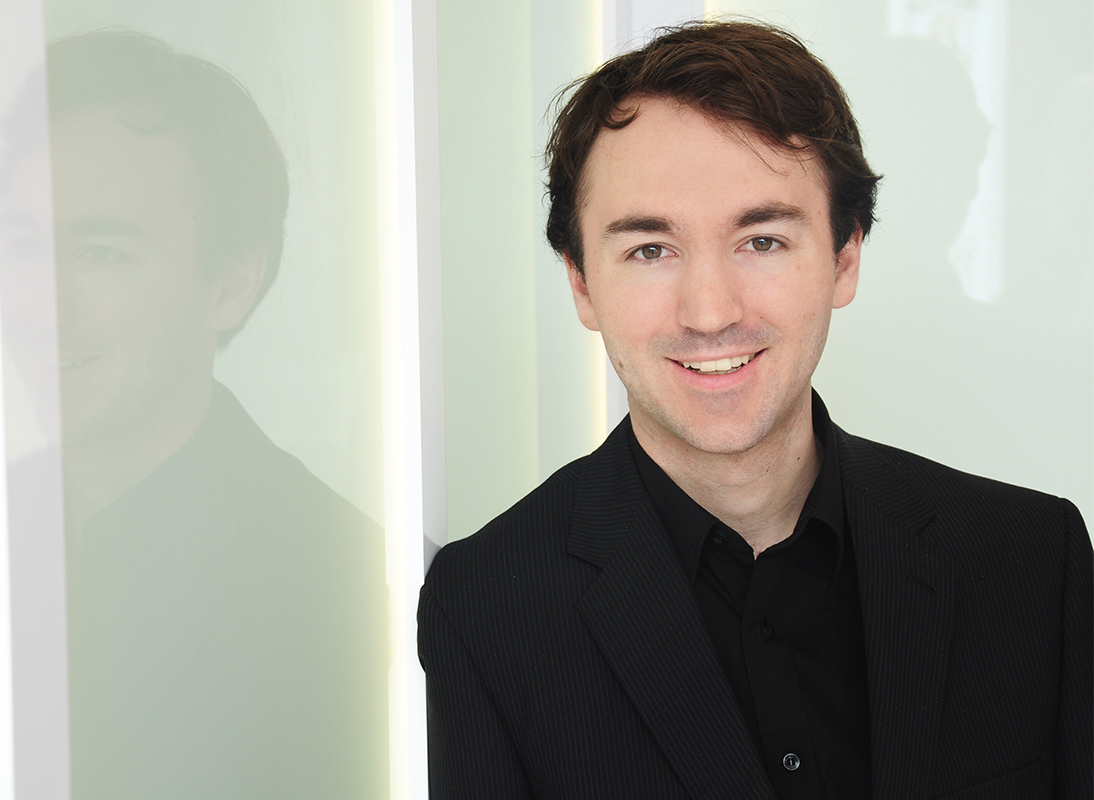 Alexander Oster, Director Additive Manufacturing, Autodesk
20 years of experience in additive manufacturing – former CTO of FIT AG, one of the largest industrial service providers in Germany – Co-founder and CEO of Netfabb GmbH, now part of Autodesk Inc.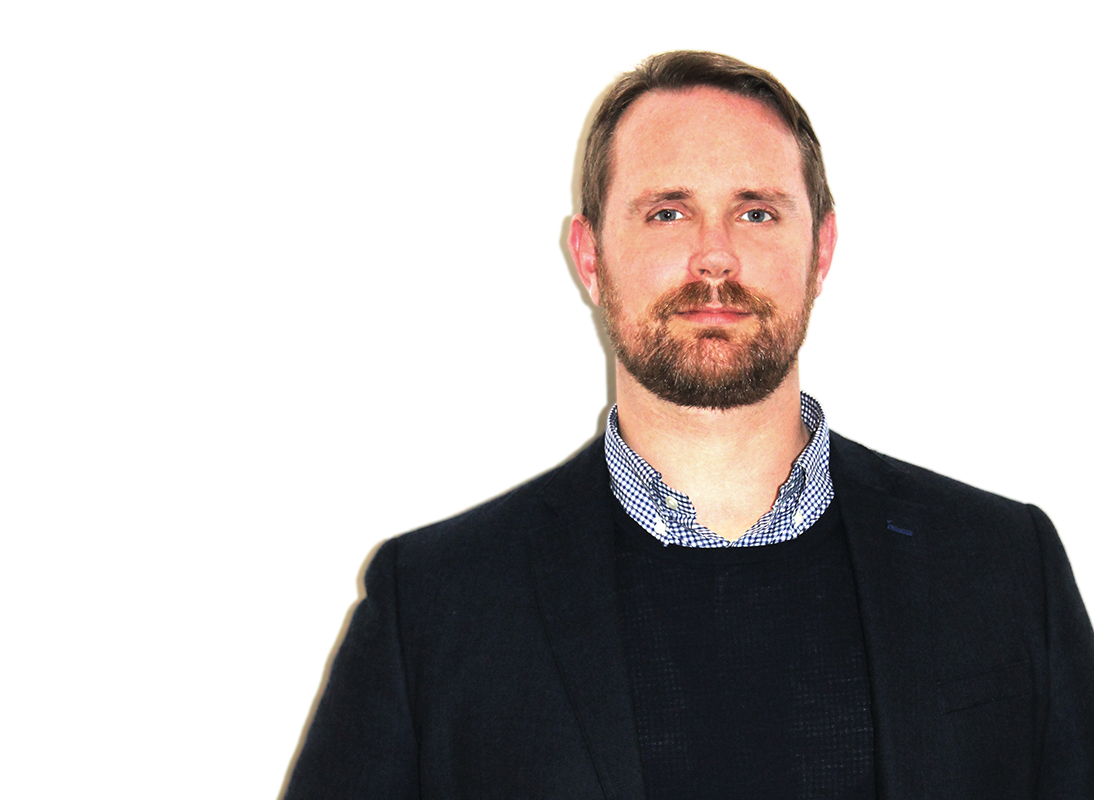 Michael Petch, Editor-in-chief, 3D Printing Industry
Editor-in-chief of the leading source of news for the additive manufacturing industry – Frequent speaker at industry events
The purmundus challenge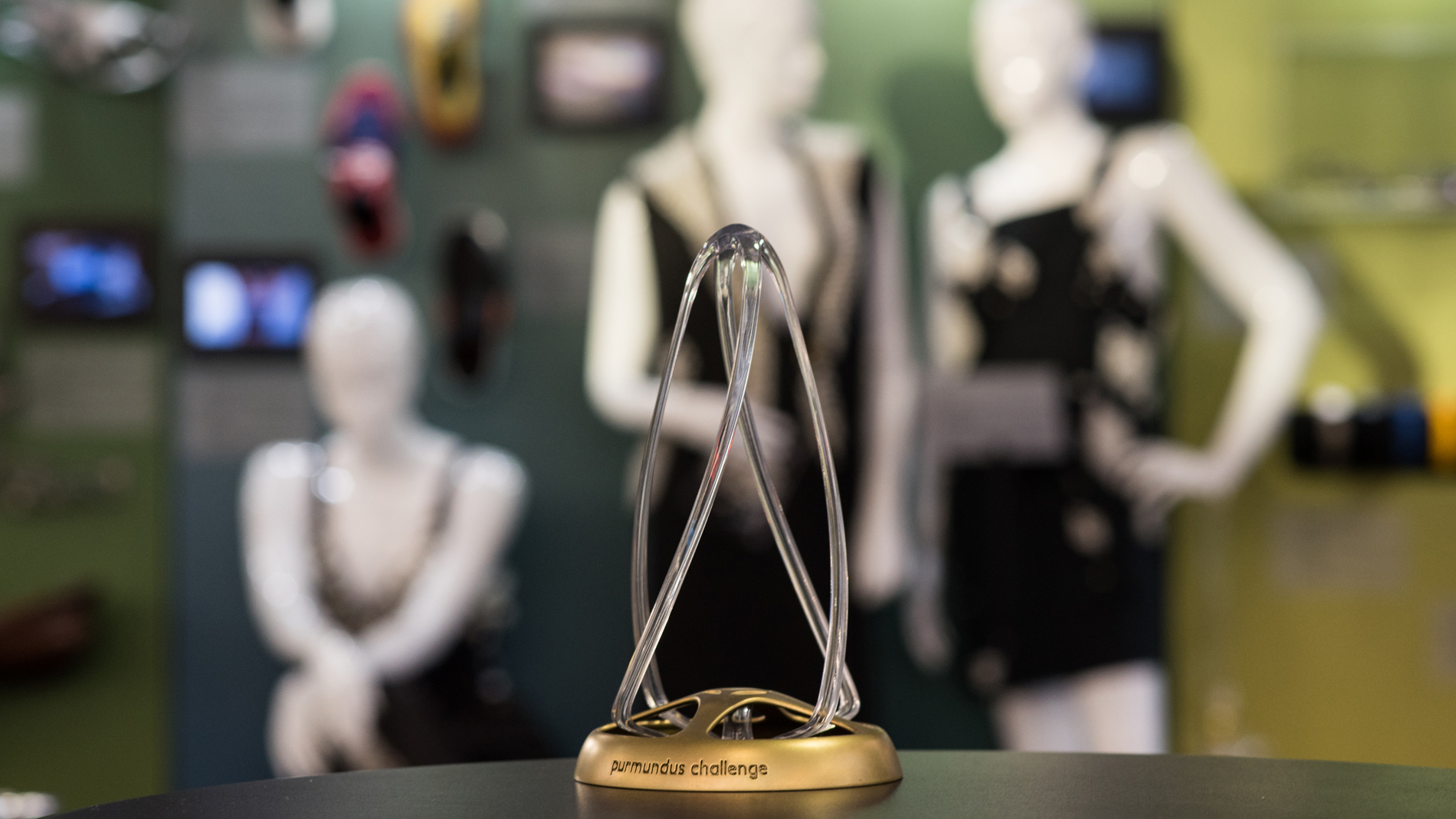 International competition of design ideas for 3D and 4D printing
Receiving an award as part of the purmundus challenge is seen as one of the most important design-related distinctions in the field of 3D and 4D printing. In keeping with this year's topic of "Geometry and Material in Harmony", innovative solutions are being sought for the beneficial use of 3D and 4D printing in product design and manufacturing.
As part of the competition, the participants tackle the challenge of identifying useful applications for 3D and 4D printing. The panel will evaluate the benefits for use, economy and aesthetics as well as the design itself and the innovation.
We once again encourage entrants to also consider methods and materials that have not yet become established, are still the subject of research or are yet to be invented.

Please find here the announcement of the purmundus challenge 2020. The deadline for submissions is 21 September 2020.