With its international challenges, Formnext is looking for bright minds who design and promote additive manufacturing with their innovative products and ideas. Whether in design or along the process chain, we provide a stage for the most promising solutions.
purmundus challenge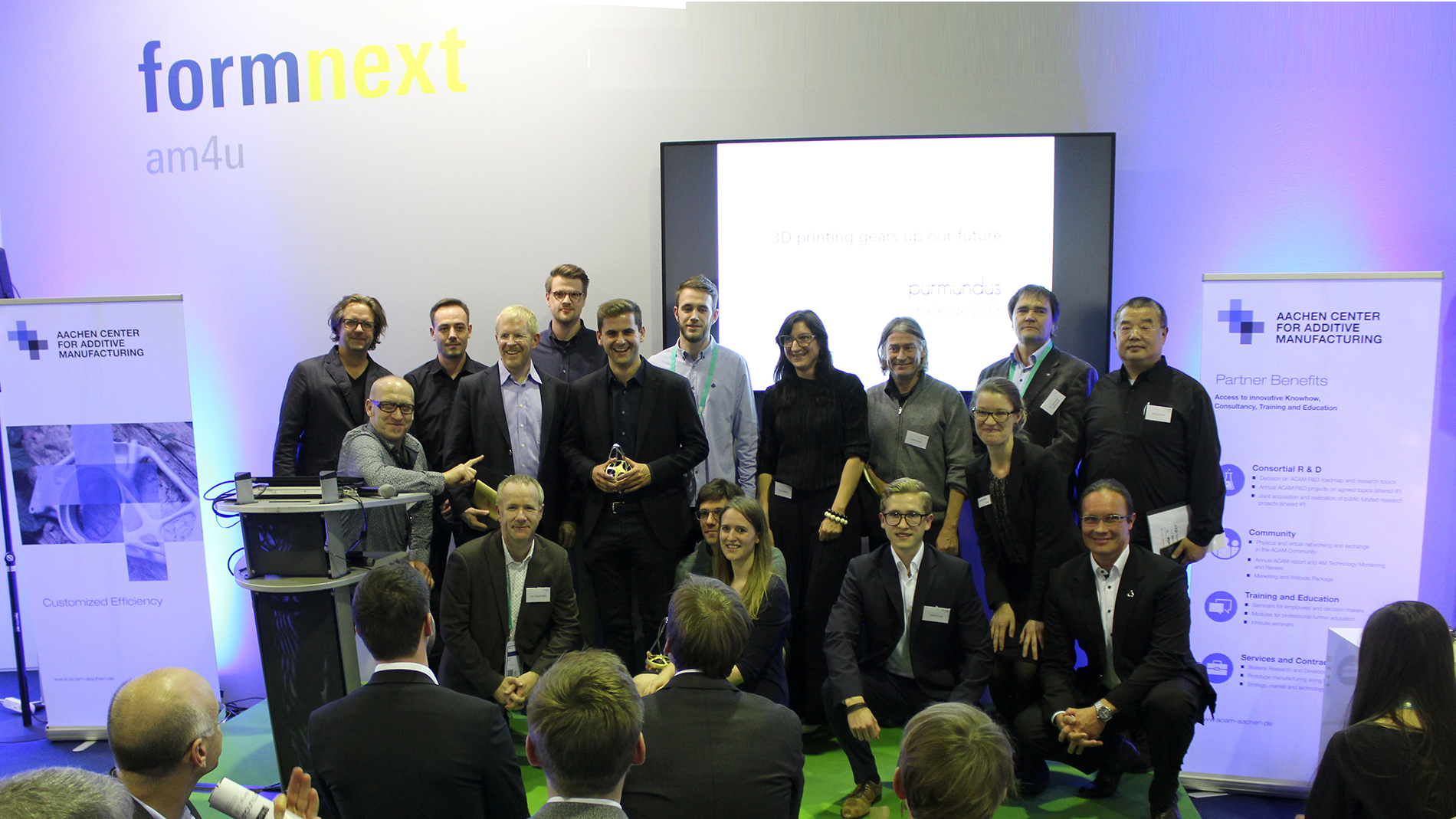 In November 2018, for the third year in a row, the purmundus challenge awarded the design prize for 3D printing at Formnext in Frankfurt. A total of 34 finalists competed for a chance to win the coveted purmundus challenge trophy.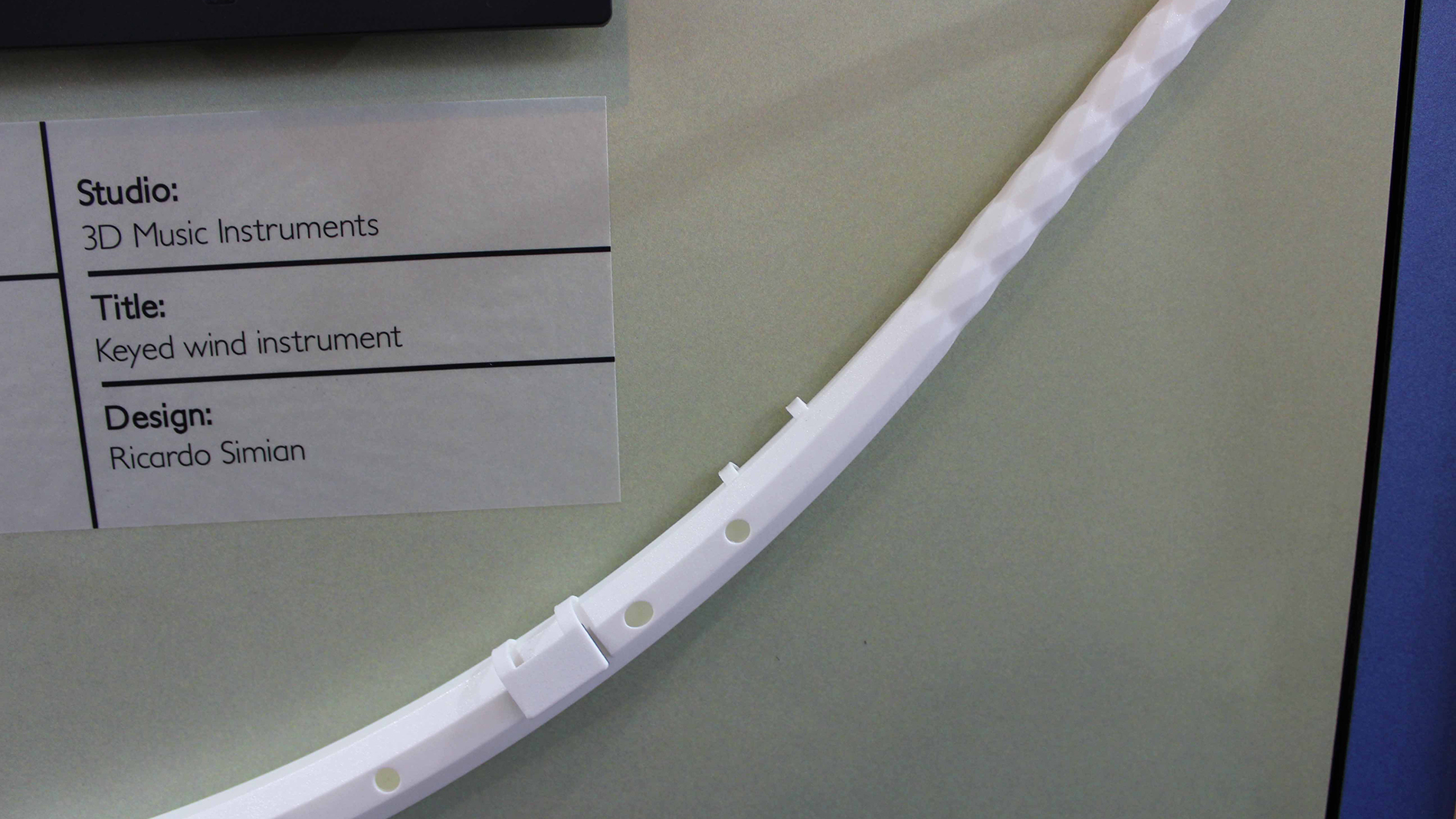 1st prize: Keyed wind instrument
3D Music Instruments I Ricardo Simian
"Keyed wind instrument is a wind instrument with integrated 3D printed keys. As a prototype for this development was chosen the cornetto, a renaissance wind instrument. With the addition of these keys this instrument becomes for the first time in history more ergonomic."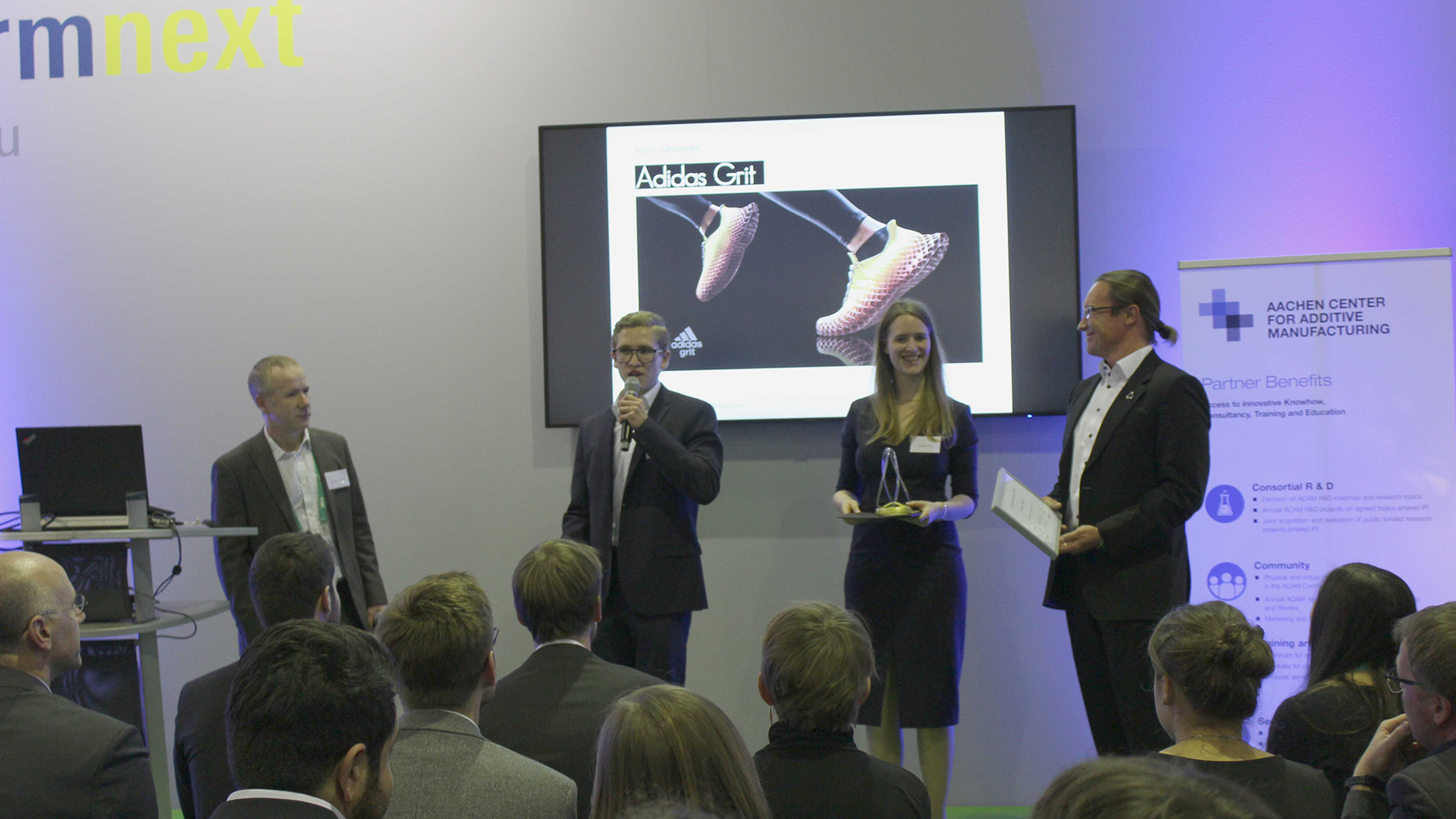 2nd prize: Adidas Grit
Aarish Netarwala
"Adidas Grit is a pair of resistance training shoes, that replicates the experience of training on soft sand. Grits can be worn to by athletes to train on any running surface. The sole of the shoe mimics sand and absorbs energy from the user, fatiguing the leg muscles faster through strenuous exercise."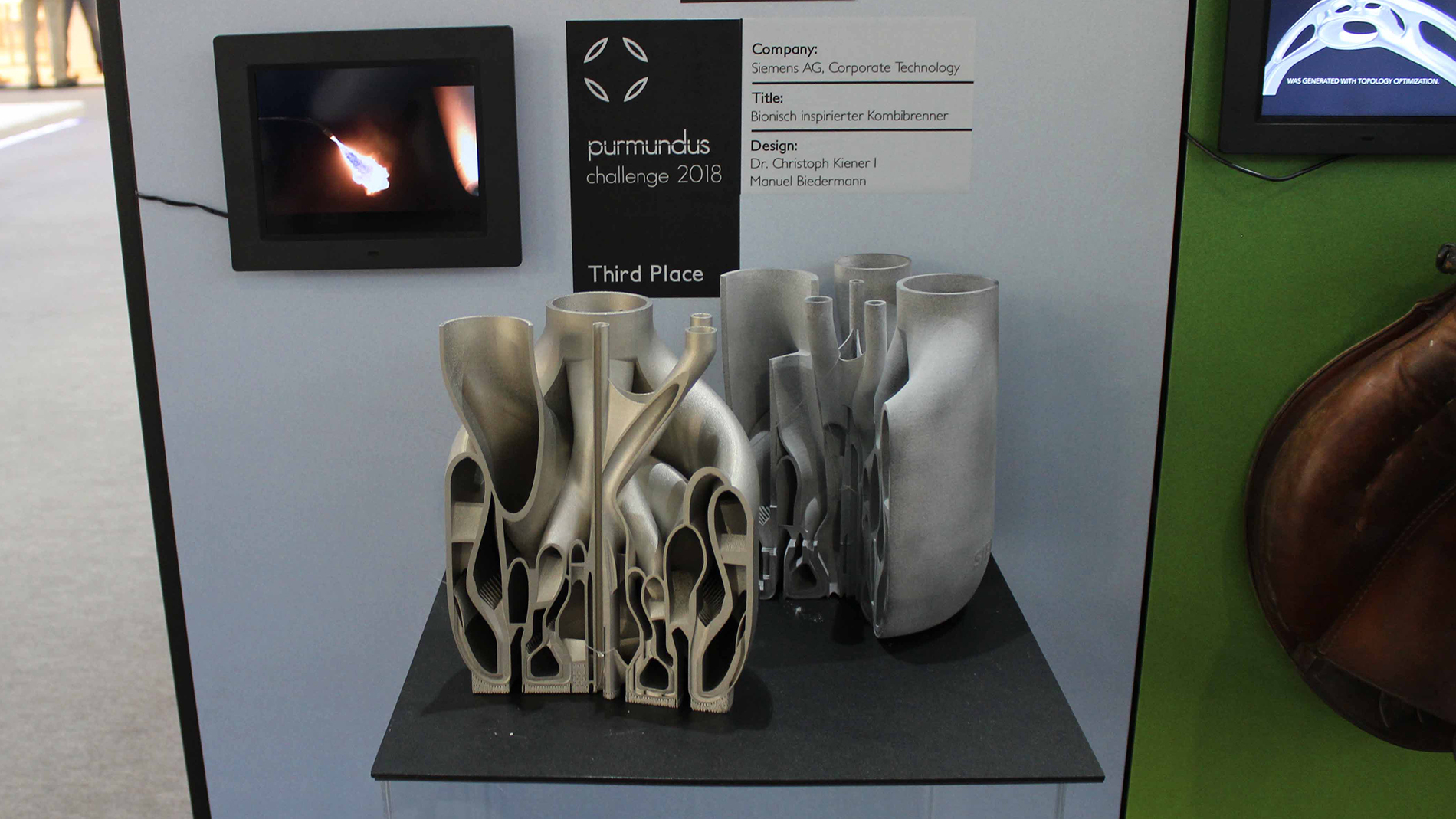 3rd prize: Bionisch inspirierter Kombibrenner
Siemens AG, Corporate Technology I Dr. Christoph Kiener I Manuel Biedermann
"Bionisch inspirierter Kombibrenner shows how conventional components from the processing industry can be shaped into organic, functionally optimised structures. The dual fuel burner shown makes targeted use of the freedom offered by laser melting."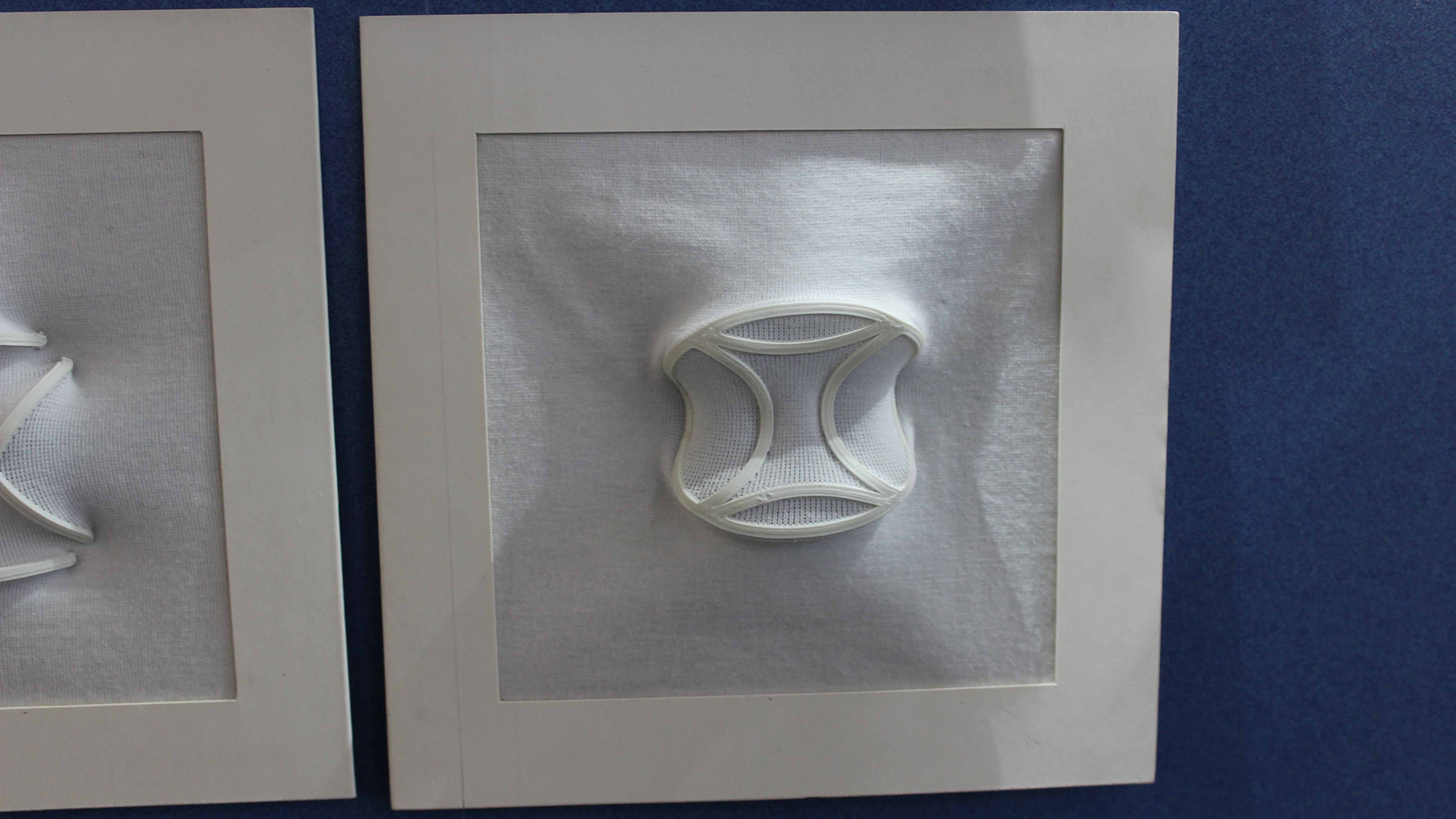 Special Mention: "Mit 4D-Druck zur Bewegung"
Dorothea Lang
"Printing dynamic, form-changing textiles. A targeted combination of fabric tension and a corresponding 3D structure, as well as a "smart" printing filament that can remember its shape, allowing us to specify precise movement patterns that it performs independently in response to cer tain changes in temperature."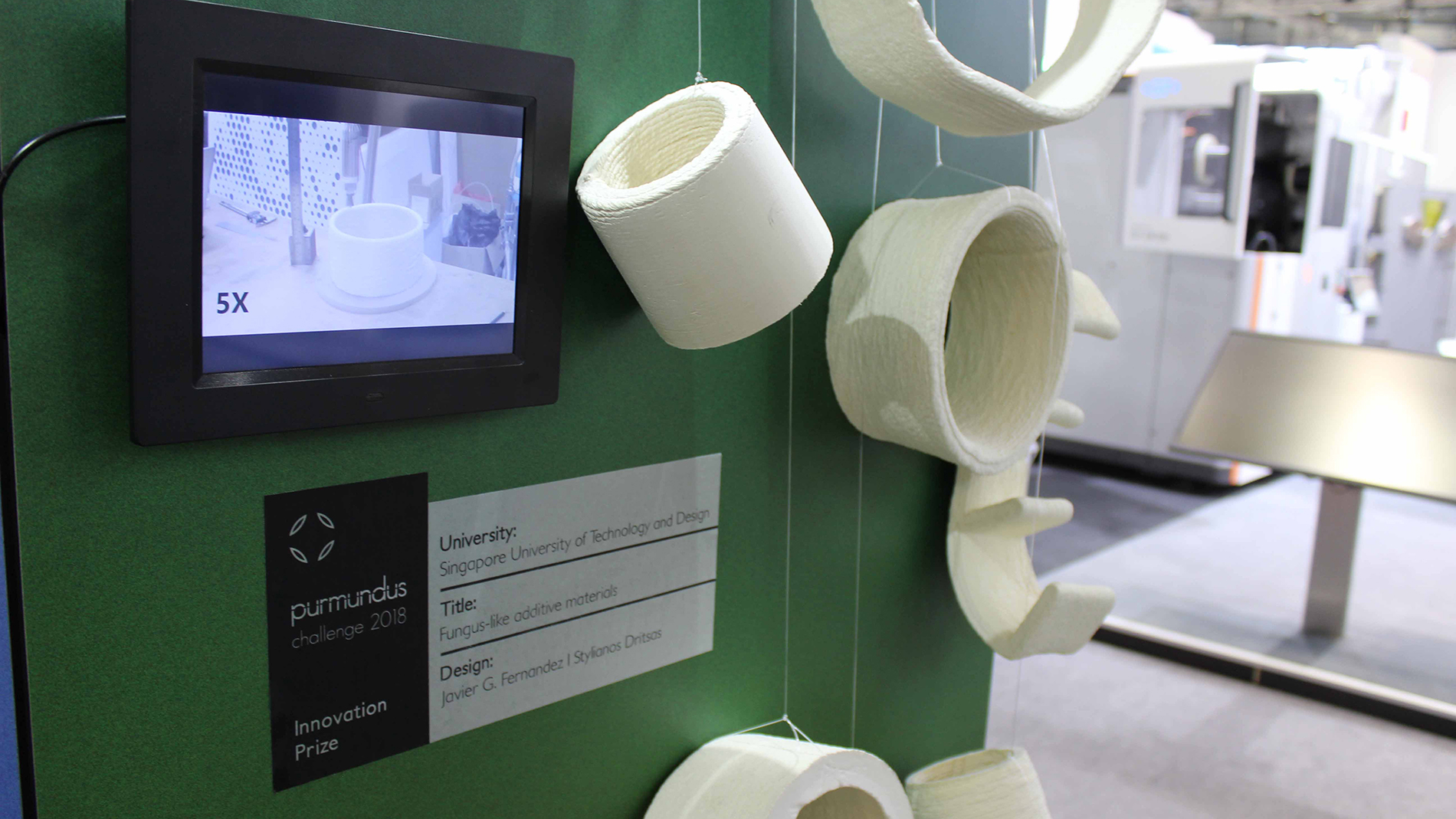 Innovation Prize: Fungus-like additive materials
Singapore University of Technology and Design I Javier G. Fernandez I Stylianos Dritsas
"Fungus-like additive materials are fabricated entirely with cellulose and chitosan, the most ubiquitous biopolymers on ear th and produced in large amounts in almost every ecosystem. Both ingredients are obtained from by-products of the industry.«

Public Choice Award: The world's first printed bathtub made of sand
Sandhelden GmbH & Co. KG I Sebastian Hermann
"The world's first printed bathtub made of sand is the very first bathtub printed out of sand in one only piece."

The next international competition of ideas for 3D printing will start in June 2019.

More information at purmundus-challenge.com.
Start-up Challenge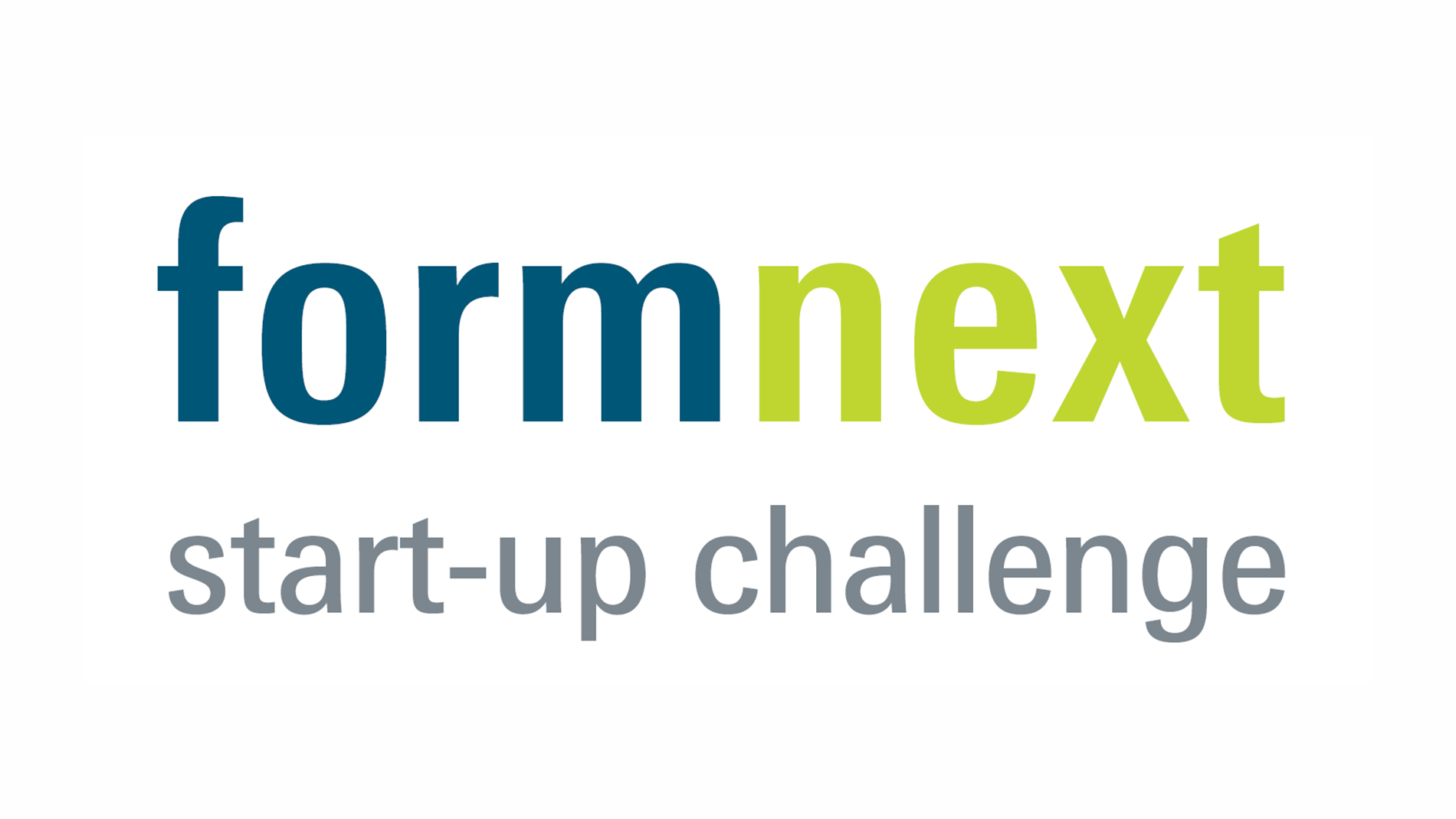 Additive manufacturing needs good ideas and new business models. The Formnext Start-up Challenge honors the five most innovative companies.  

Is your company a start-up that was founded within the last five years? Would it be fair to describe your product and business plan as "brilliant"? Have you set your sights on nothing less than revolutionizing industrial manufacturing?

In cooperation with UnternehmerTUM Formnext offers you the chance to win an outstanding sponsorship package. Tell us more about yourself and your innovation. Be one of the five winners.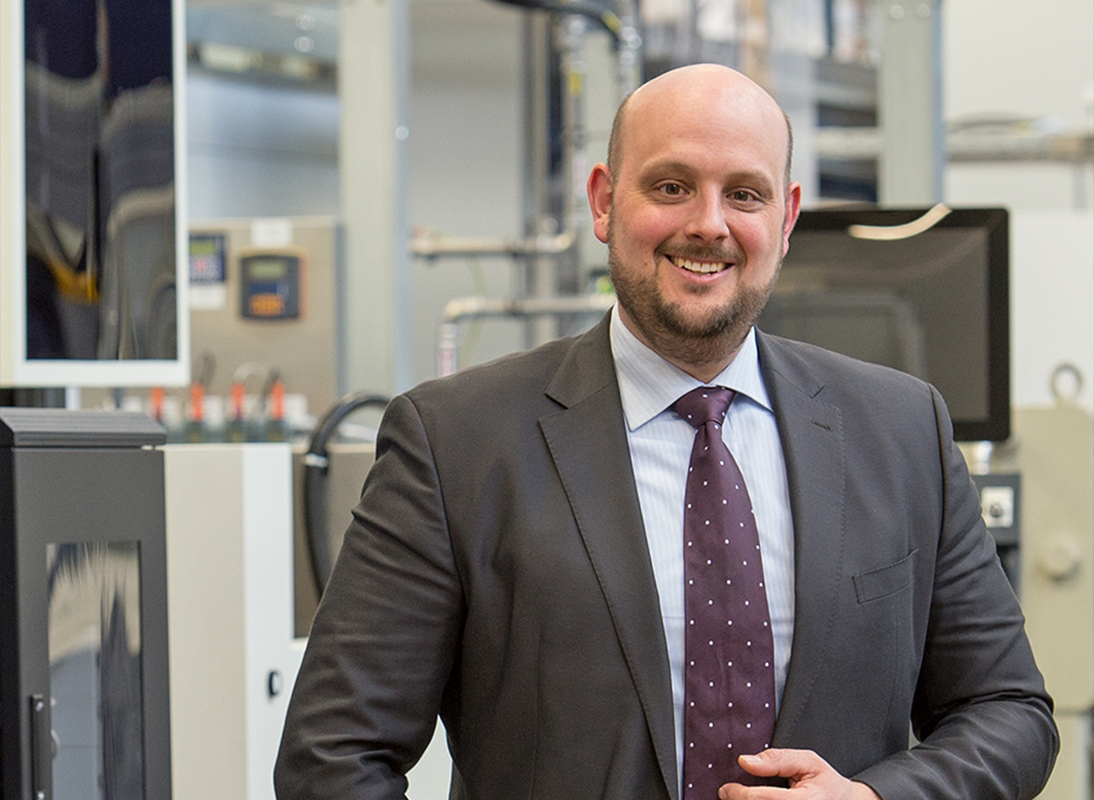 Kristian Arntz, Managing Director and Partner, ACAM Aachen Center for Additive Manufacturing
Entry into additive manufacturing as production engineer– Establishment of a department at Fraunhofer with focus on AM – Management of ACAM, which provides the manufacturing industry with simplified access to AM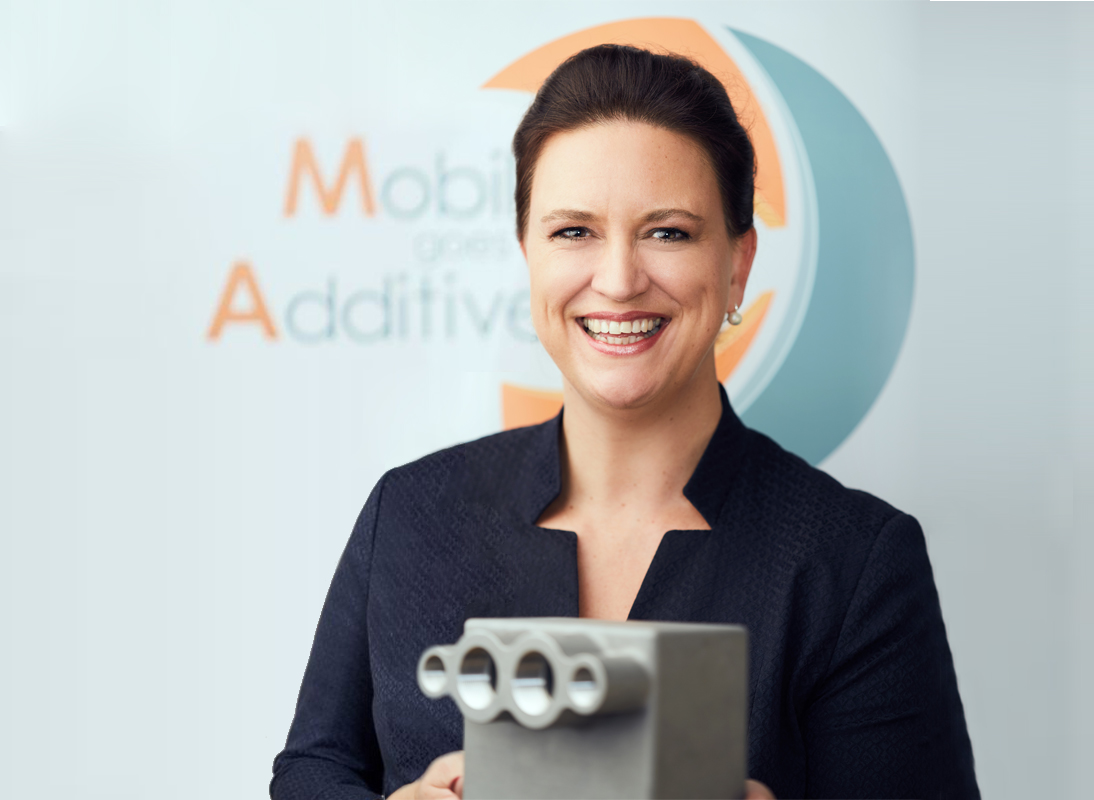 Stefanie Brickwede, Head of 3d printing@DB and Managing director of "Mobility goes Additive"
Initiator of a start-up safari for DB – Head of 3d printing@DB – 3D printing network "Mobility goes Additive"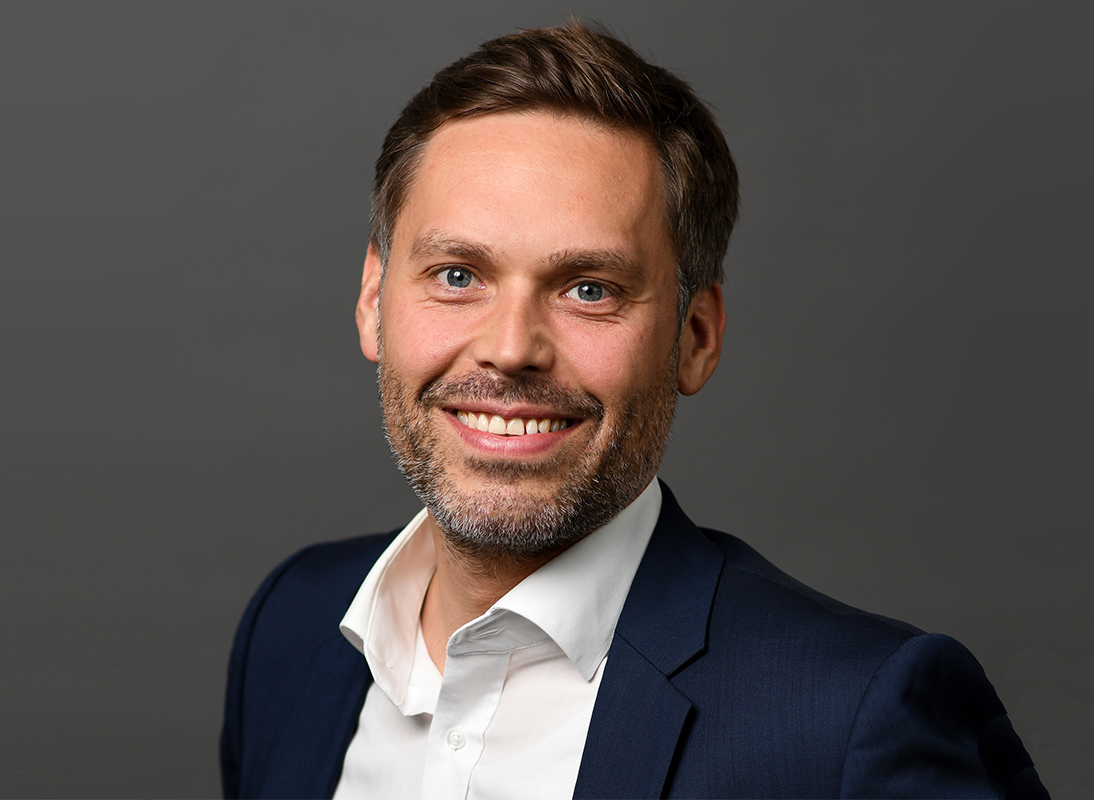 Arno Held, Chief Venture Officer, AM Ventures
10 years AM experience - 1.000 AM-Startups scouted - 20 funding rounds in AM-Startups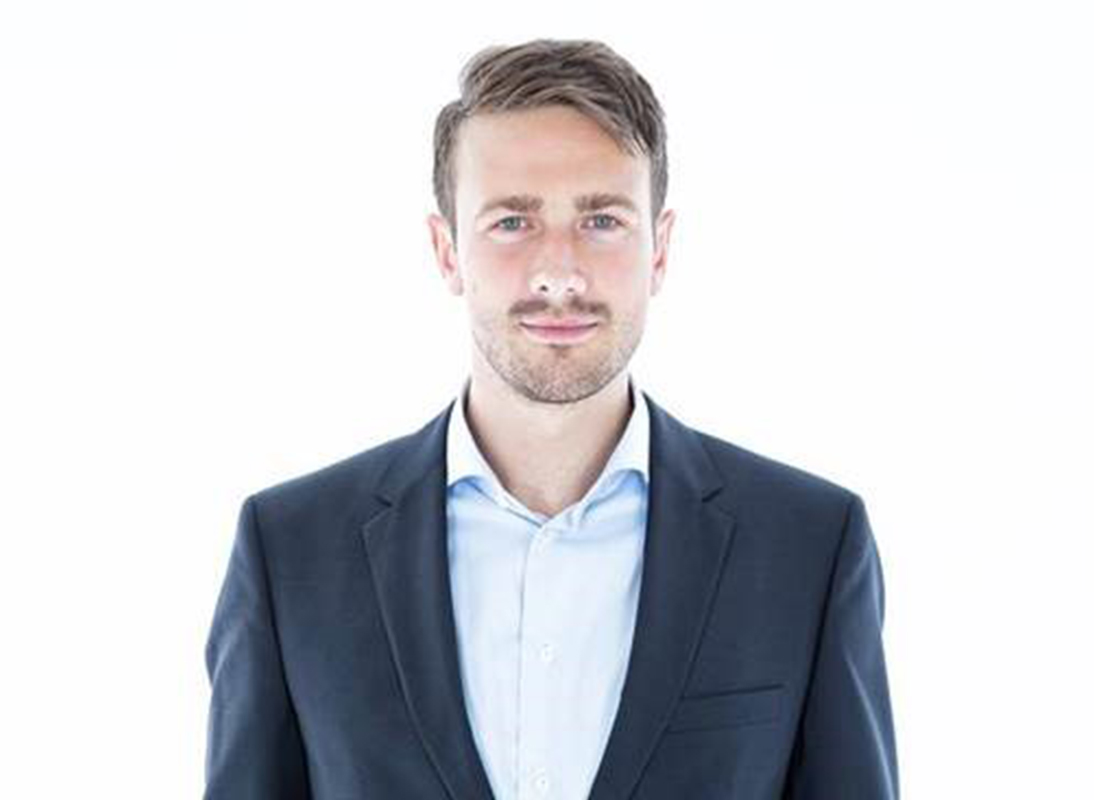 Tobias Kuhl, Senior Project Leader, Entrepreneurial Network, UnternehmerTUM
Entry into additive manufacturing at EOS – Responsibility for AM activities at UnternehmerTUM – Foundation of an AM Start-up Incubator and the 3D-Printing Cluster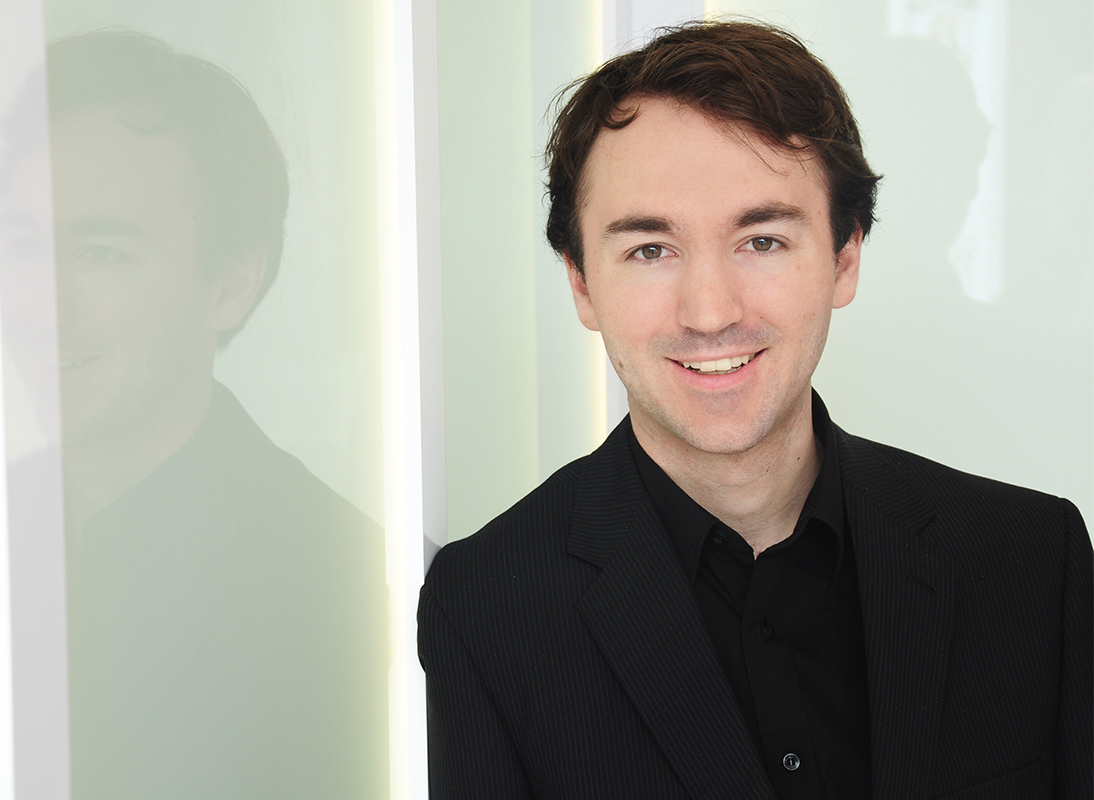 Alexander Oster, Director Additive Manufacturing, Autodesk
20 years of experience in Additive Manufacturing – former CTO of FIT AG, one of the largest industrial service providers in Germany – Co-founder and CEO of Netfabb GmbH, now part of Autodesk Inc.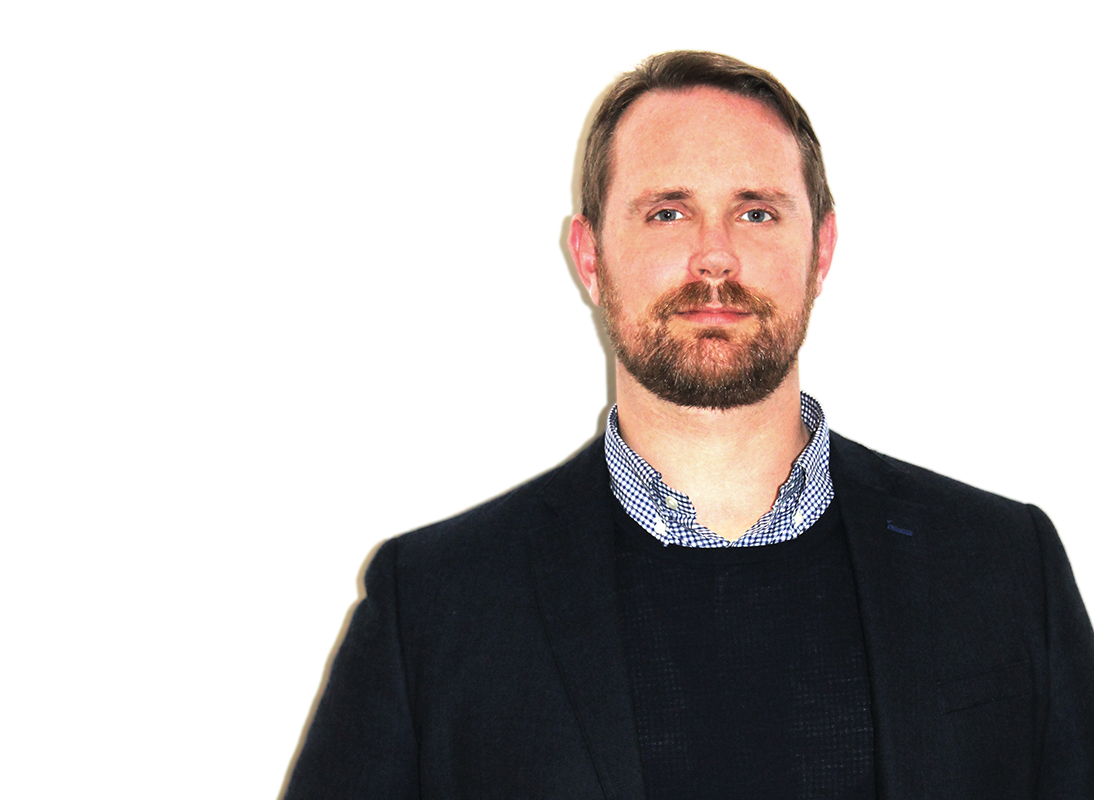 Michael Petch, Editor-in-chief, 3D Printing Industry
Editor-in-chief of the leading source of news for the additive manufacturing industry – Frequent speaker at industry events